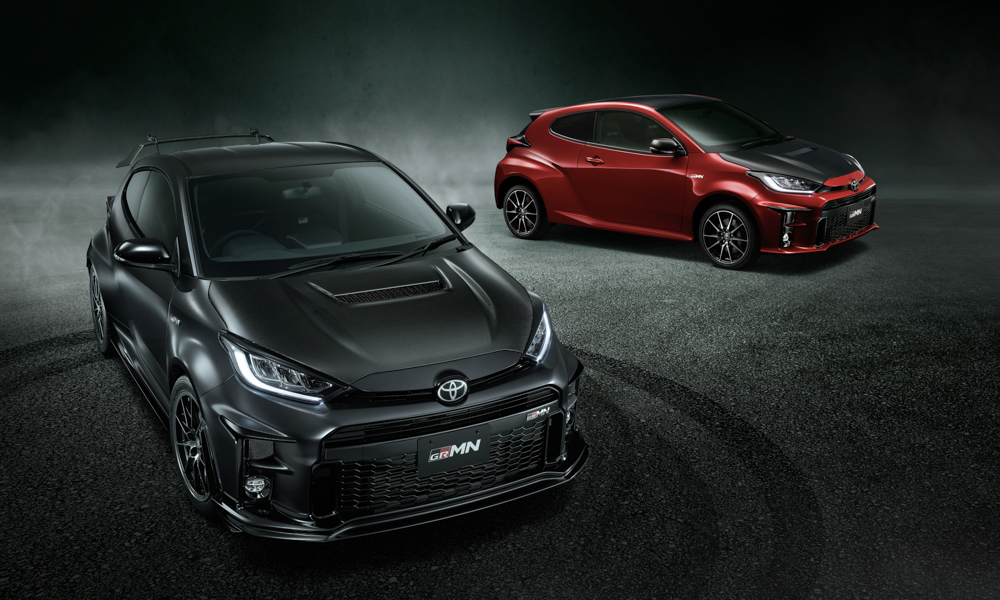 Remember that "fully-tuned" GR Yaris that Toyota teased a few days ago?
It's now official, and it's called the GRMN Yaris. If you're confused by the additional letters, "MN" stands for "Masters of the Nurburgring," and GRMN vehicles are the cream-of-the-crop of the Gazoo Racing family.
Actually, this isn't the first time that the badge was used. There was the front-wheel-drive (and confusingly named) Yaris/Vitz GRMN, the iQ GRMN, the 86 GRMN, and Akio Toyoda's personal Century GRMN.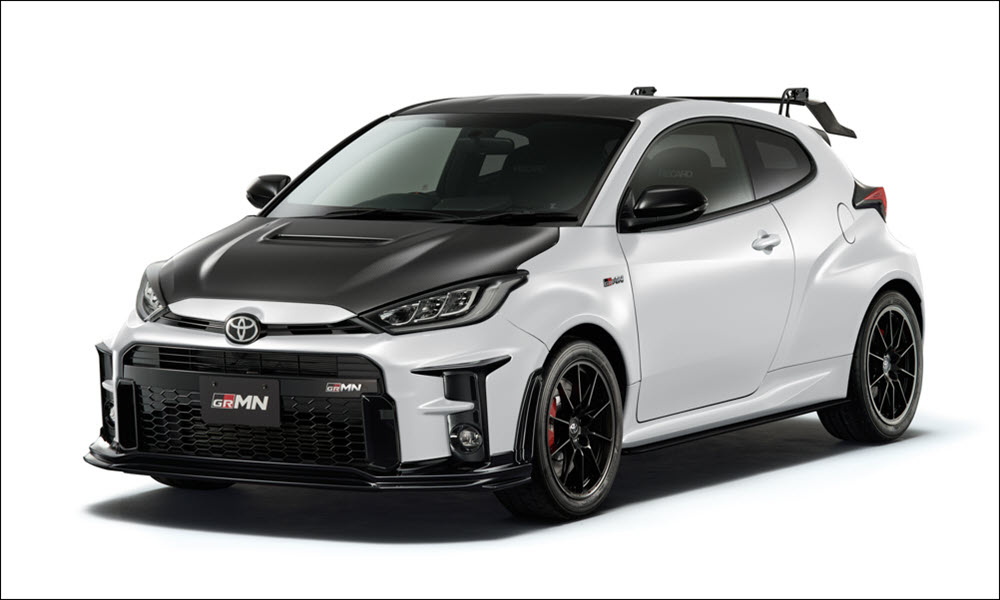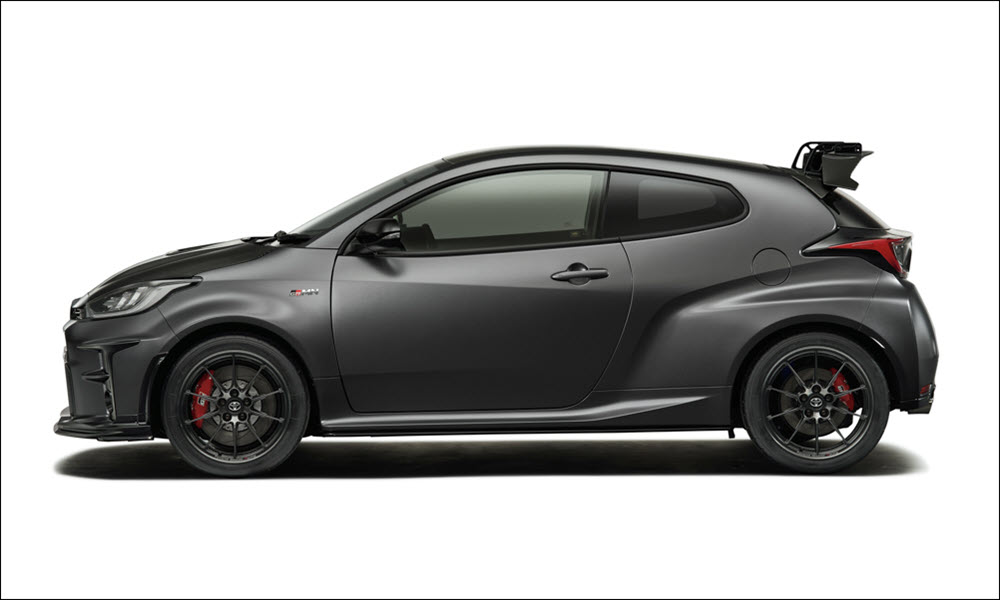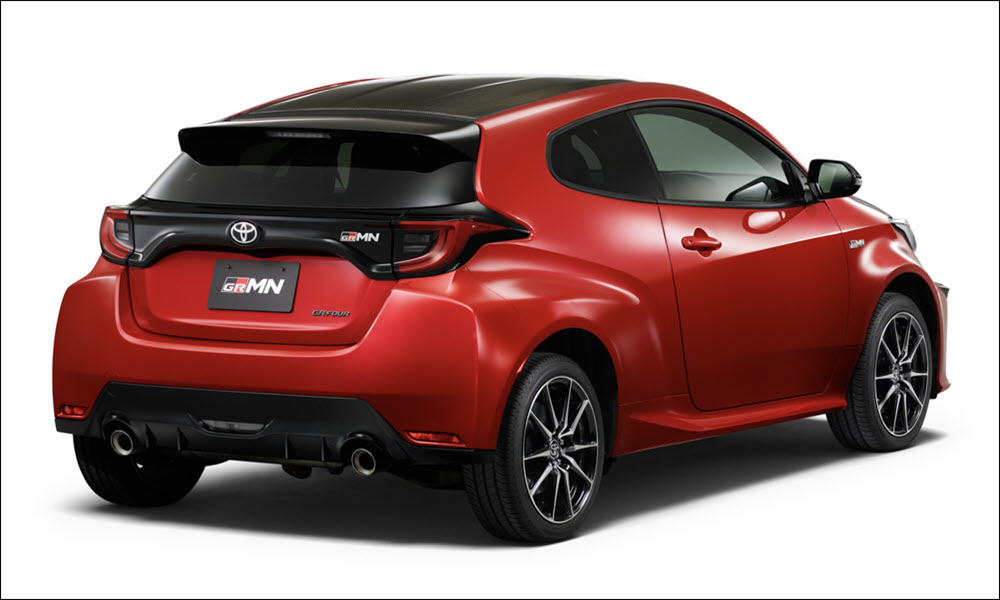 But let's go back to the GRMN Yaris. The upgrades made to the vehicle will focus on handling rather than outright power, so the turbocharged three-cylinder G16E's power output of 268hp remains untouched.
Weight has been reduced by 20kg from the extensive use of carbon fiber in the hood, the roof, and the rear spoiler, along with the removal of the rear seats. In the place of the seats is a chassis brace, and there are 545 spot welds and more structural adhesive to increase rigidity.
The body is 10mm wider, and ride height has been reduced by 10mm for better aerodynamics and a lower center of gravity. Finally, there is a mechanical LSD and close-ratio gearing for the six-speed manual transmission to improve acceleration, cornering and braking.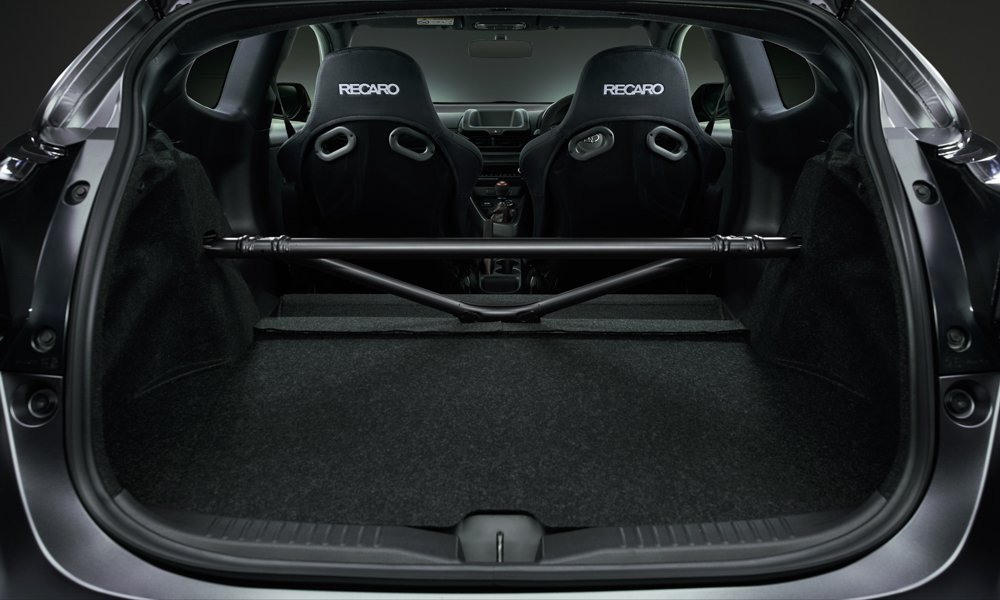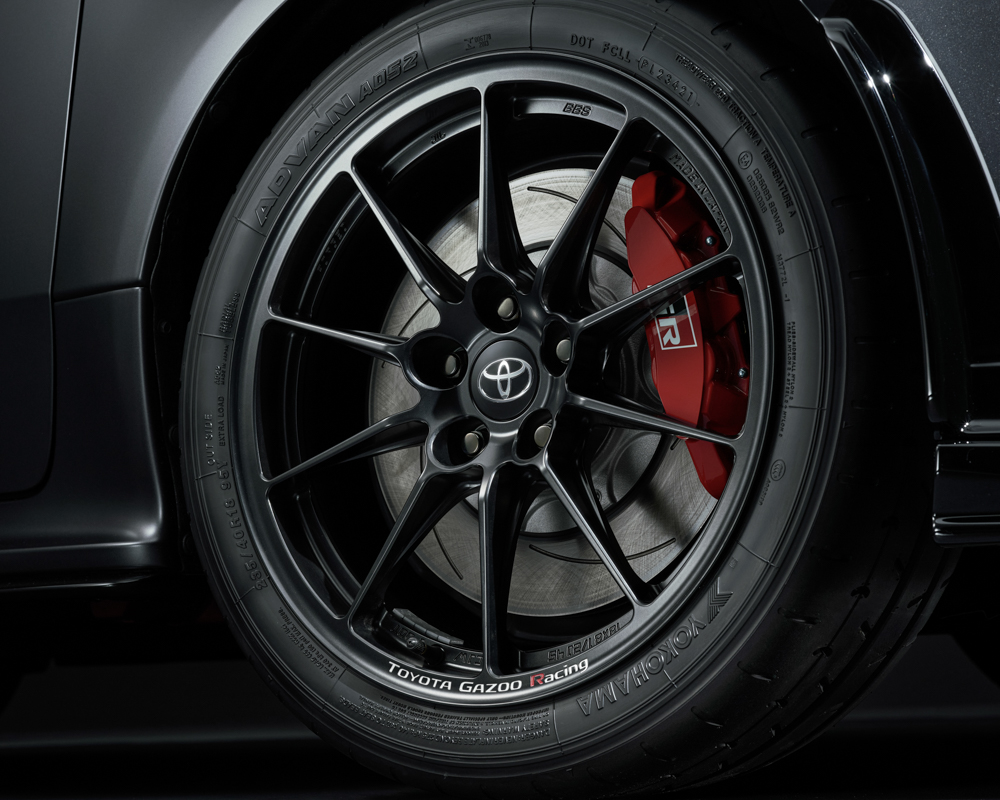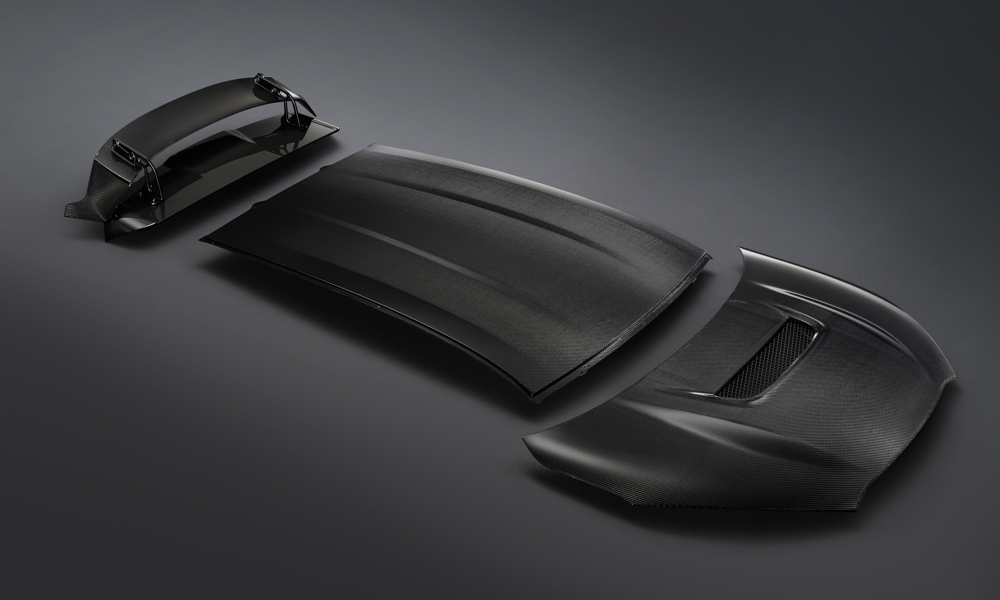 Three packages will be offered. The base one comes with all the above-mentioned upgrades. The Circuit Package adds 18-inch BBS wheels, 18-inch brakes, Recaro seats, adjustable Bilstein shocks, and CFRP body parts. The Rally Package comes with GR dampers and short stabilizers, a roll bar, and underbody protection.
There will also be "Update" and "Personalization" programs, where customers can have their vehicles tailor-made to suit their preferences (just like a race car) and continuously upgraded over time. Servicing will be done at GR Garage shops nationwide.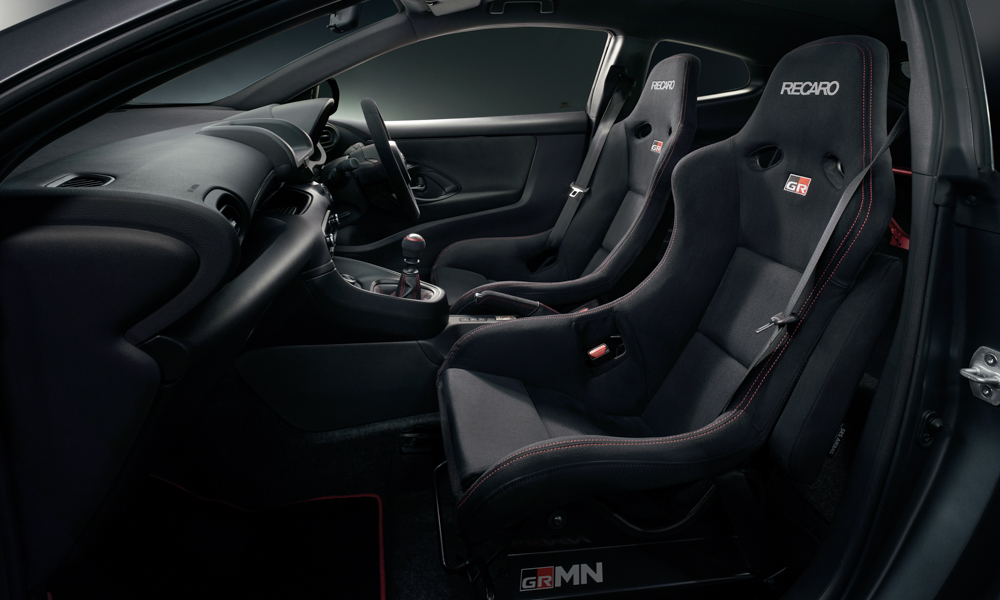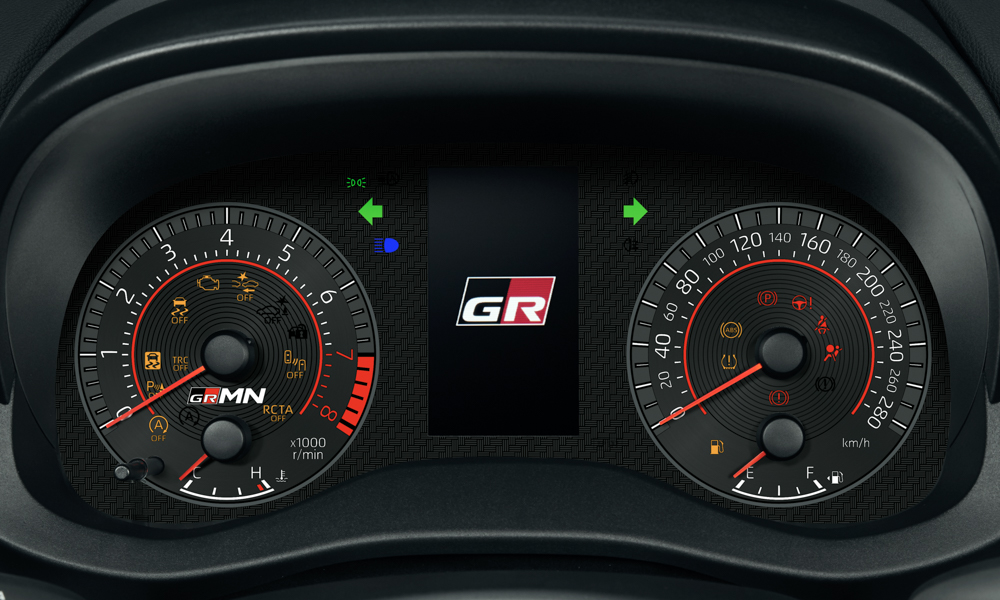 For those who reside in Japan, there is a lottery system to determine who will get the chance to reserve one. Provided you're lucky enough to snag one of the 500 that will be built, it will cost you ¥7,317,000-¥8,467,000 (P3.285-3.802 million).