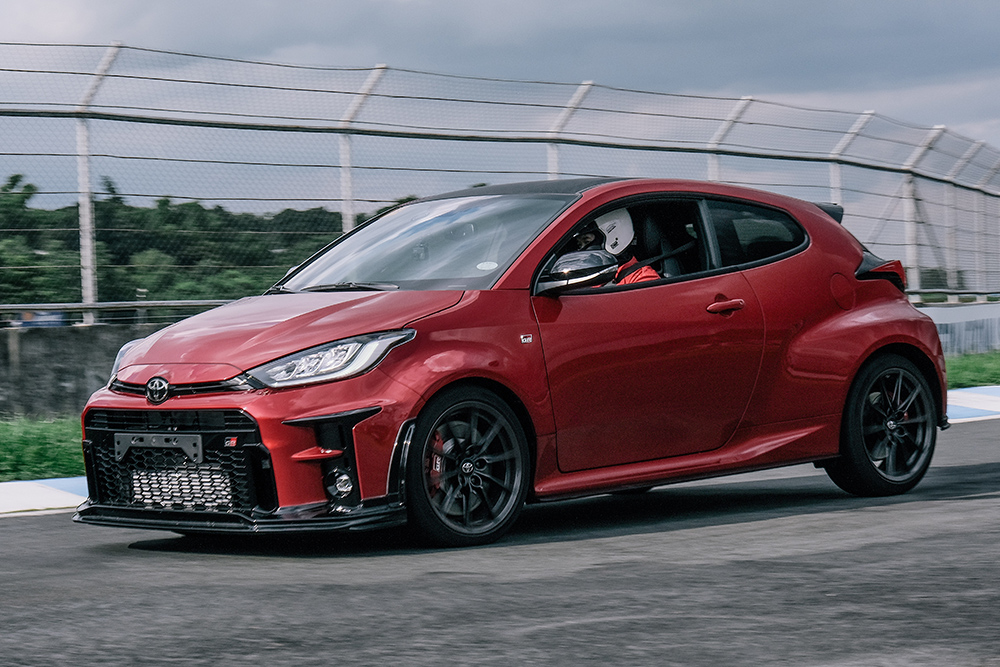 Do you remember the time when Toyota had a reputation for building dependable but utterly boring cars? I do. Because I have a mental bookmark to recall just exactly when this era ended. I even know the date (June 2, 2012) when I personally experienced the start of a fun period for the Japanese automaker.
I, of course, am referring to the time when Toyota decided to offer entertaining cars again, beginning with the 86. I think the company took it upon itself to revive the motoring passion of young people in its home market. You know the story. Seven years later, the manufacturer released another sports car in the Supra. It seems the mission is to completely eradicate the ignominy of having churned out vehicles that looked and felt like domestic appliances.
And now, we have a third model in the Toyota Gazoo Racing stable: the GR Yaris.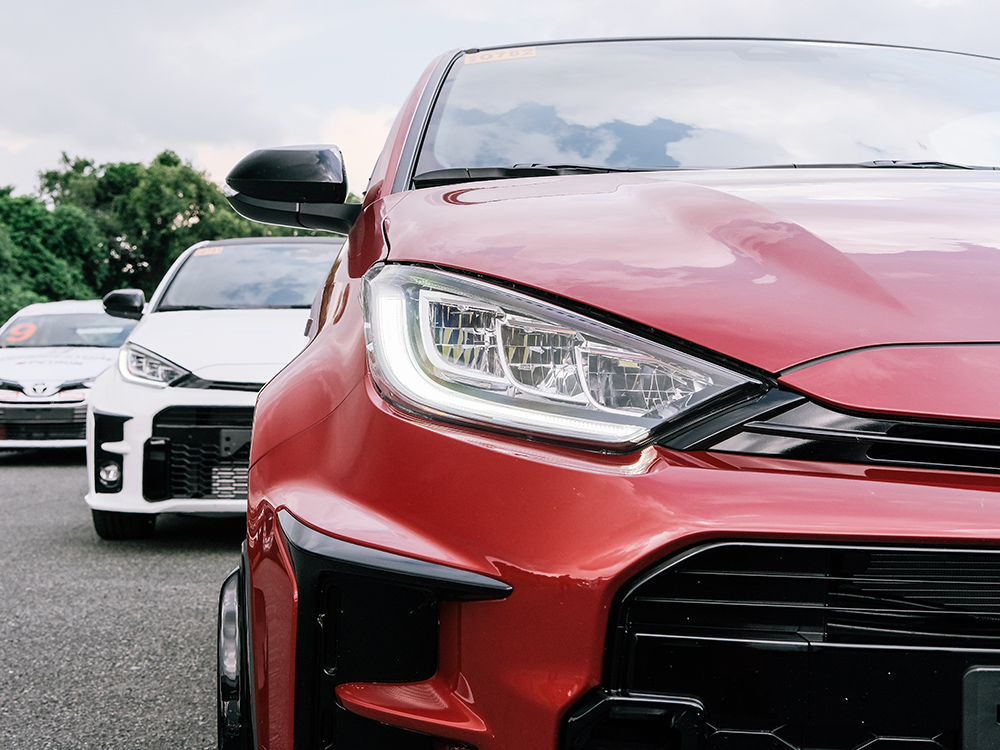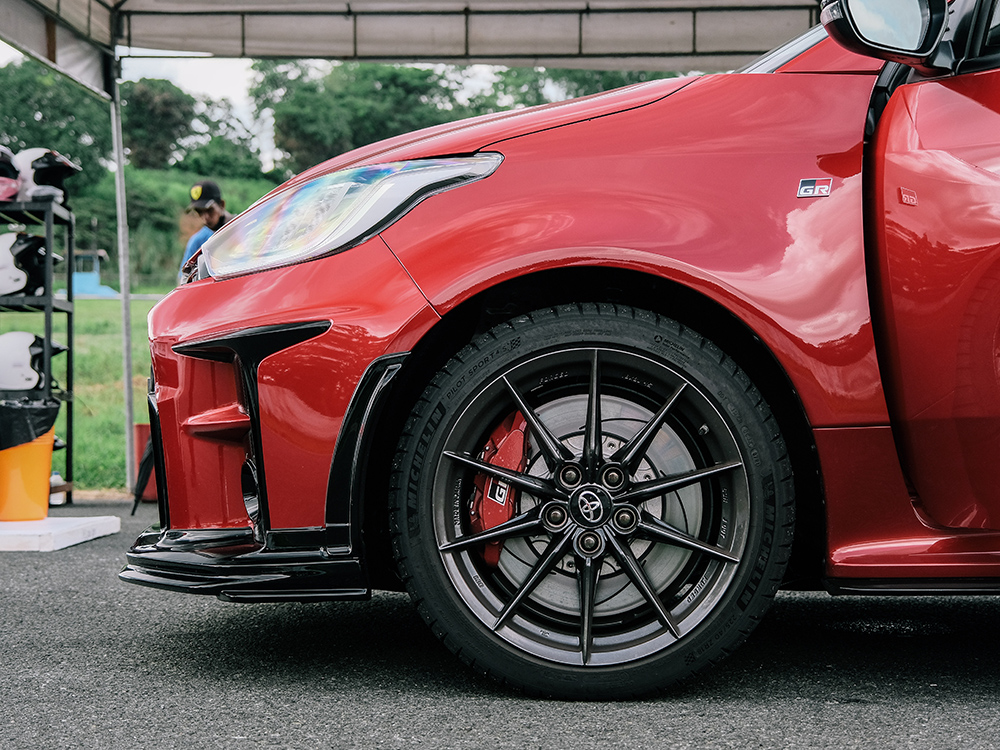 The GR Yaris is the three-door, sporty version of the current-generation XP210 Yaris, which Toyota had presented at the 2019 Tokyo Motor Show. If you're confused, the Yaris model that Toyota is now selling in our market is the third-generation (and Vios-based) XP150 iteration. You can say, therefore, that the GR Yaris has reached our shores even before the regular Yaris (assuming Toyota intends to bring it in).
The hot hatch is equipped with a 1.6-liter turbo three-cylinder gasoline engine that's mated to a six-speed manual transmission. Sorry (or thankfully), no automatic gearbox for those who prefer convenience to unadulterated pleasure. Toyota Motor Philippines' spec sheet quotes 257hp (261ps) and 360Nm, while the global figures state 268hp and 370Nm. I guess owners will have to put this thing on a proper dyno to find out for themselves what the raw numbers are.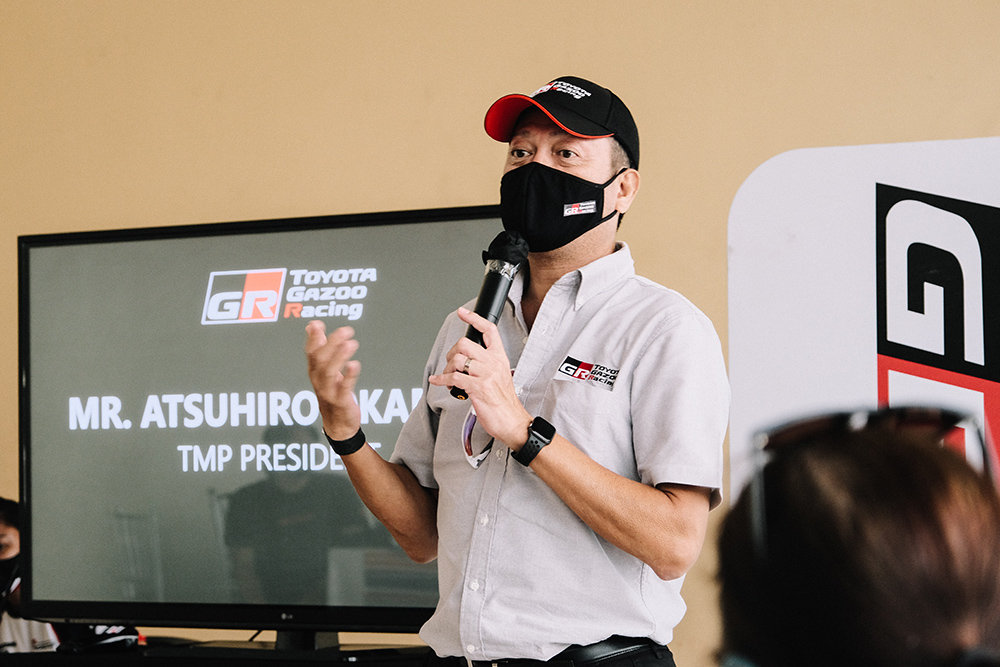 A lot of people—both Toyota fans and hardcore car enthusiasts—were enthusiastically waiting for this ride. Even the country's first gray-market import made news. When I asked TMP president Atsuhiro Okamoto about the volume that they were hoping to move, he said it was about 130-plus units for this year. And if the company's marketing staff members are to be believed, every unit is already spoken for (or reserved).
This made me wonder about what our recent media drive of the GR Yaris at Clark International Speedway was for. I mean, if overeager buyers were already in line for the initial batch, surely TMP no longer needed the help of journalists in promoting the car.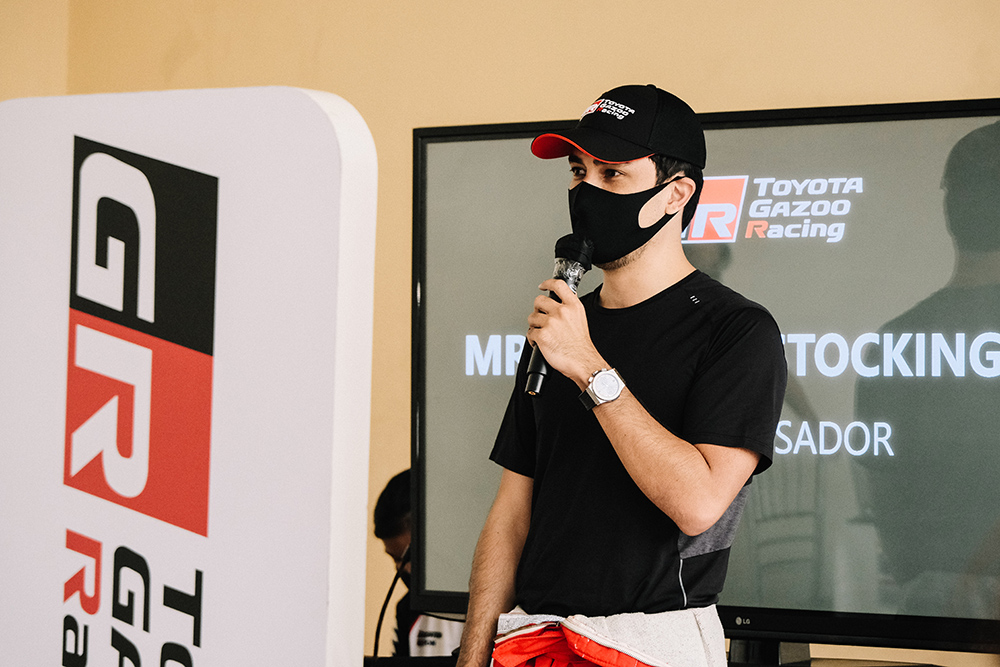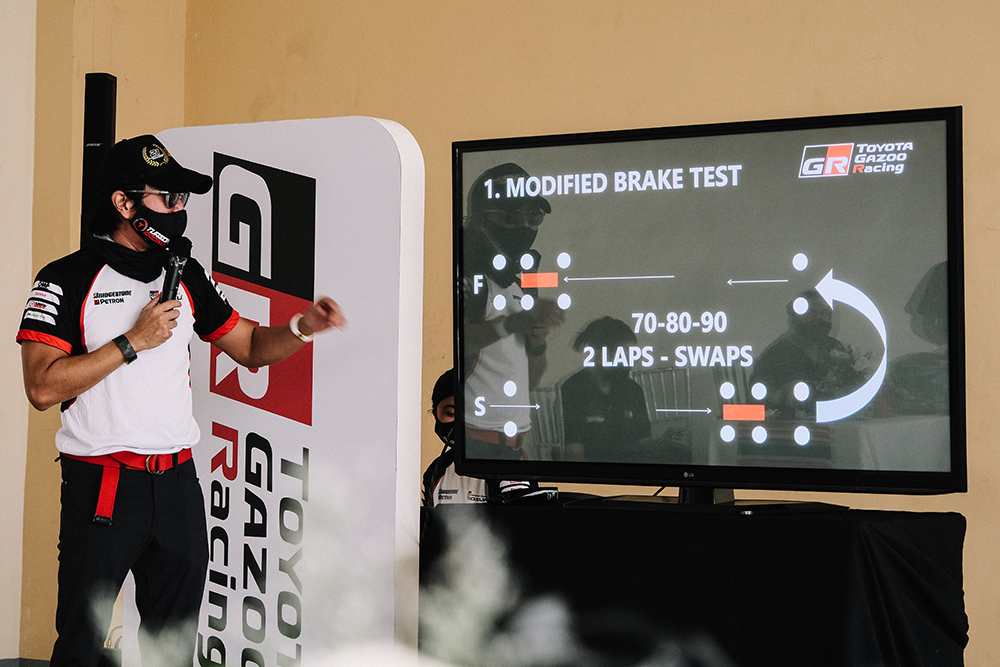 But that is exactly the point: Toyota is not marketing the GR Yaris to augment its sales (as if the brand needs help in this area). The carmaker is using the hatchback to communicate excitement to its customer base—even to those who can't afford it. It is a toy car, period. You don't purchase one to ferry the whole family or bring the kids to school. You buy one to have fun and to reward yourself.
TMP even hired professional race driver Marlon Stockinger to be the car's official ambassador, and it paid racing instructor JP Tuason to show media members how to enjoy themselves behind the wheel. The message is clear: Toyota builds exhilarating cars.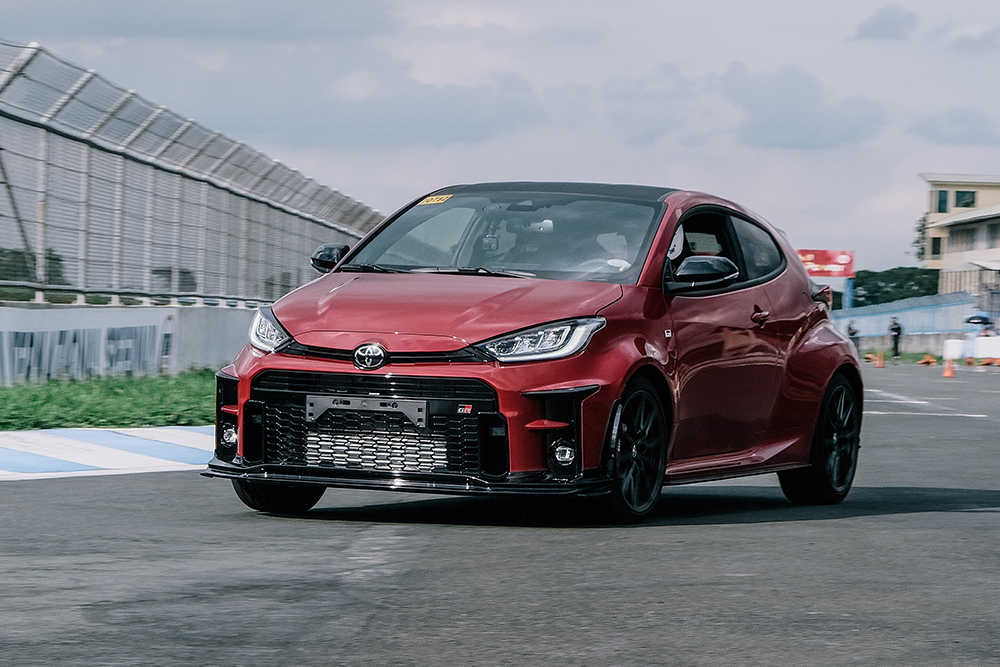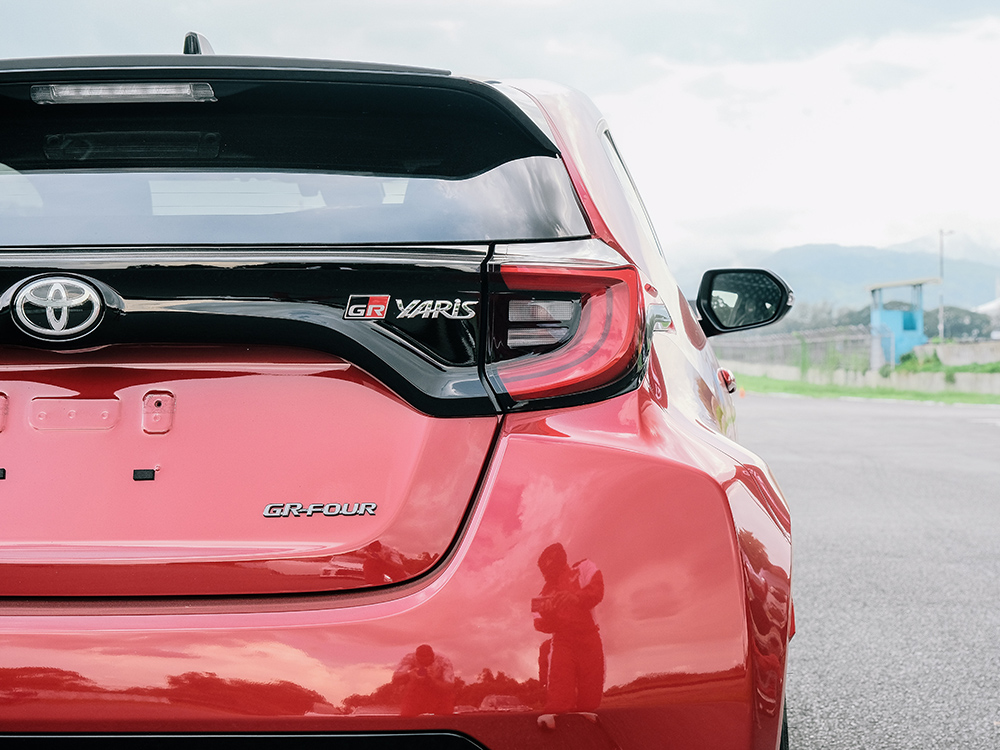 The GR Yaris is a great car to drive. Neither the pictures nor the video here will do justice to its potential. Its styling, its sound, its agility, its handling, its steering, its responsiveness—just perfect.
This is the sort of car you will risk your wife's wrath for. And if you're a Toyota loyalist, you will love the fact that this is a legitimate in-house product—as opposed to being another collaboration (like the GR86 and the GR Supra, both of which were designed and built with other brands).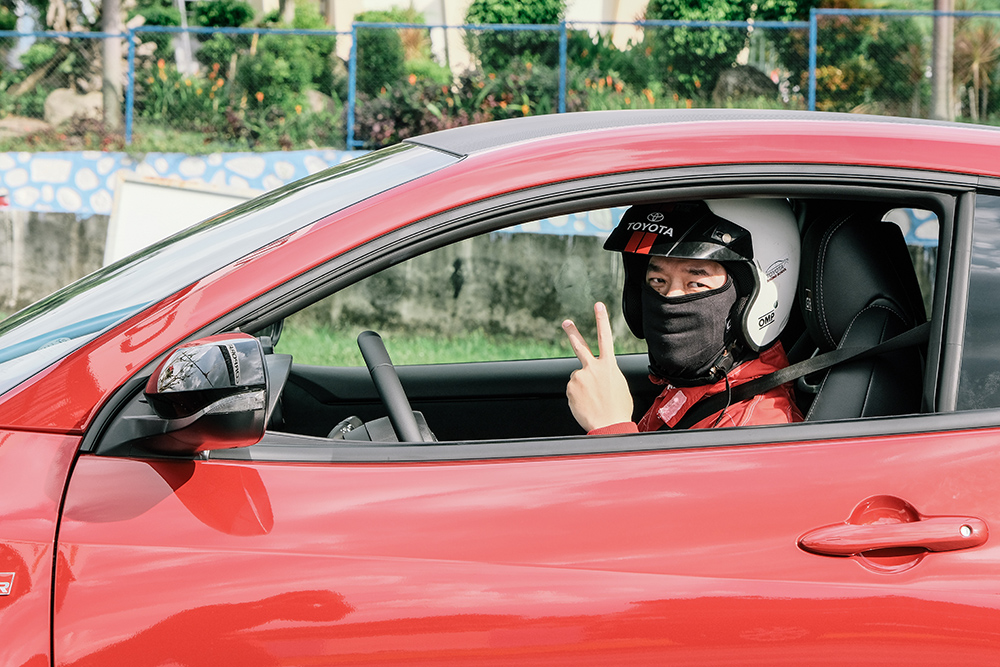 I have no idea if you can still score a unit for yourself if you want one. But if you really dream of parking this P2,650,000 hatchback in your garage, I suggest you give any of these 16 Toyota dealerships a visit. It's worth the try, trust me.