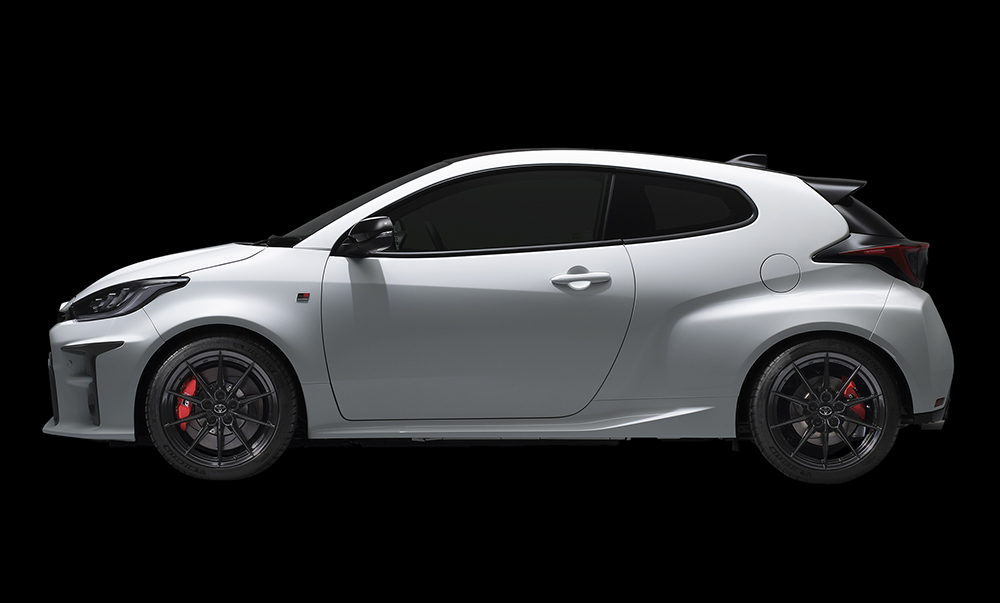 The last time we witnessed the car market going really crazy for a Toyota vehicle was when the 86 coupe was launched in our territory in 2012. That's not to say no other popular model has been rolled out by the Japanese automaker since then. We only mean that there has never been another Toyota automobile that's as desirable as the Subaru BRZ's twin.
Until now, that is.
In January, we reported Toyota Motor Philippines' product schedule for 2021. And of all the incoming models included in that article, the one car that caught everyone's fancy was the GR Yaris. It's so sought-after, apparently, that even the gray market is abuzz with its impending arrival. In fact, the first unit to reach our shores—one imported by Autoplus Sportzentrium owner Carlos Gono—got quite a lot of viral press.
Then, last weekend, Toyota basically (and officially) confirmed the imminent launch date of the car with a social-media post that got countless fanboys wetting their pants.
And today, the company released the introductory price of the GR Yaris. And no, it's not as costly as the Honda Civic Type R—which was many people's guess after reading Gono's own estimate. The official price? It's P2,650,000. Yep, that's the figure TMP shared tonight, along with this dedicated web page.
You should note, however, that Toyota inserted this fine print on the above-mentioned web page:
Vehicle price may change without prior notice. GR Yaris is exempt from provisional safeguard duty coverage.
For your reference, the Civic Type R is currently priced at P3,180,000.
So…are you pleased with the amount attached to the GR Yaris? Let Toyota know.