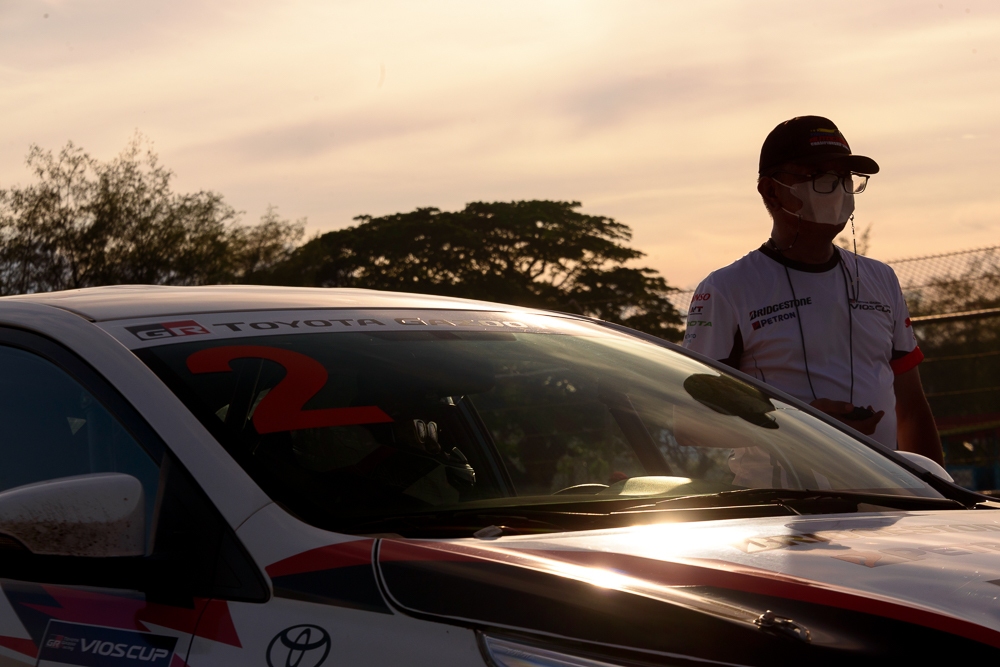 I got a message on a Wednesday evening from our managing editor and longtime friend Sam Surla. He informed me that he couldn't go to the first leg of this year's Vios Cup, and asked me if I could go in his place for the autocross challenge.
Naturally, I said yes, but the gravity of the assignment started to set in once he advised me to load up Assetto Corsa and get practicing.
A day before race day, I made the trip to Clark International Speedway alongside our editor-in-chief. As the practice sessions rolled in for the Vios Cup, I met with my fellow participants for the autocross event—journalists, influencers, and finalists from the GR GT Cup who advanced to the next stage.
The opportunity to say my hellos reminded me of the wisdom of ancient China, taking to heart Sun Tzu's quote that says: "If you know the enemy and know yourself, you need not fear the result of a hundred battles."
Well, the folks that I was going up against in the Sporting Media category were the likes of Roy Robles and Kap Aguila. Following Sun Tzu's advice, I knew very well that I didn't stand a chance. Worse, everyone else was at Tuason Racing School's crash course the weekend prior to the event, but I wasn't. Having no such pedigree, I had my work cut out for me.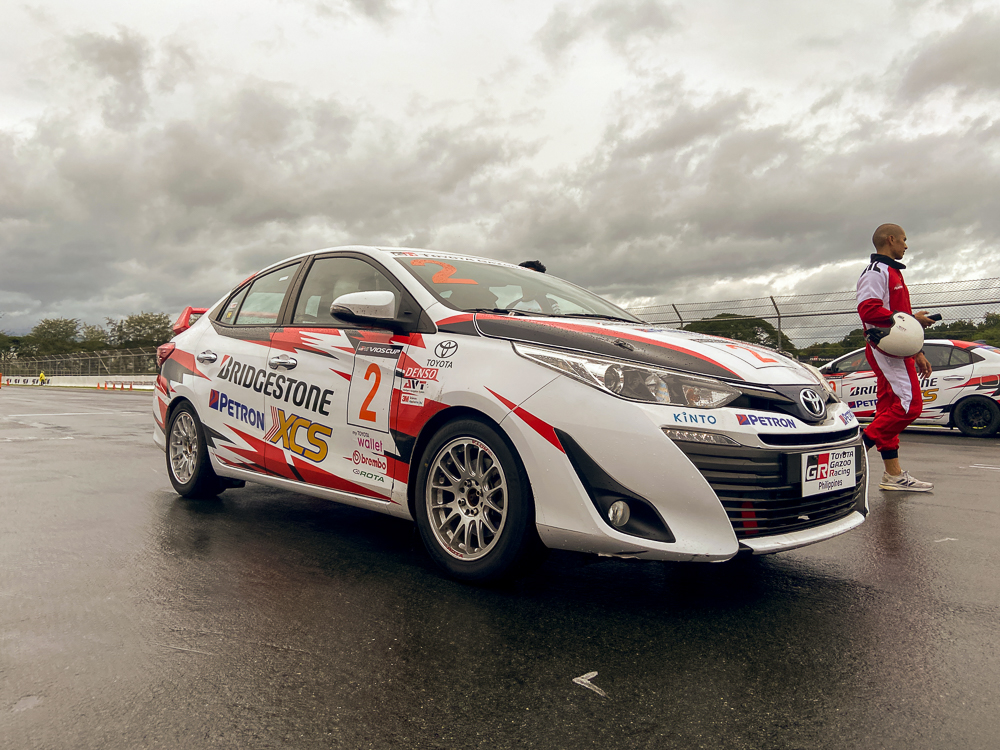 The first practice session was a way to learn the track and, well, autocross in itself. Despite my attention focused on figuring out where to go, I got a time of 53.05 seconds. Not great, not terrible.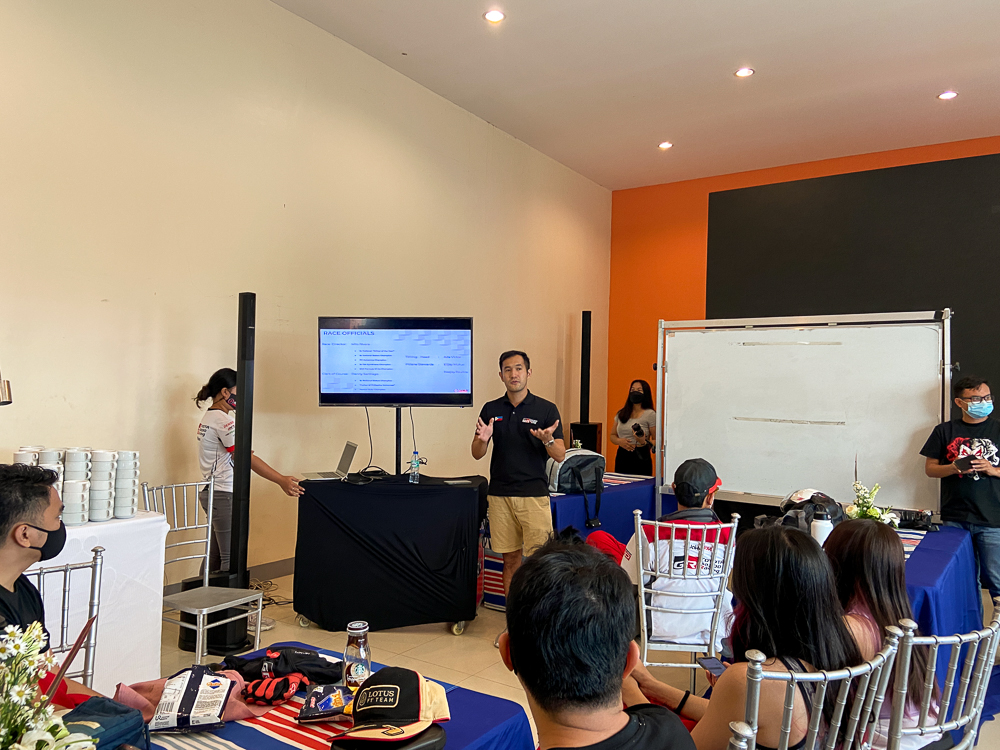 Milo Rivera from TRS gave us a quick briefing about the track, a refresher on performance driving, and tips on how to be better at autocross. Taking all these to heart, I managed to bring my time down to 51.93 seconds for the second practice session. Still second to last, but improving at the least.
After a sumptuous dinner back at the hotel, I made the executive decision of sleeping in and being well-rested instead of waking up in the wee hours of the morning to catch the first practice session.
This was a double-edged sword: I didn't know how I would perform come race proper, but I knew my mind was clear to take on the challenge. I had to find six seconds somewhere if I wanted to qualify.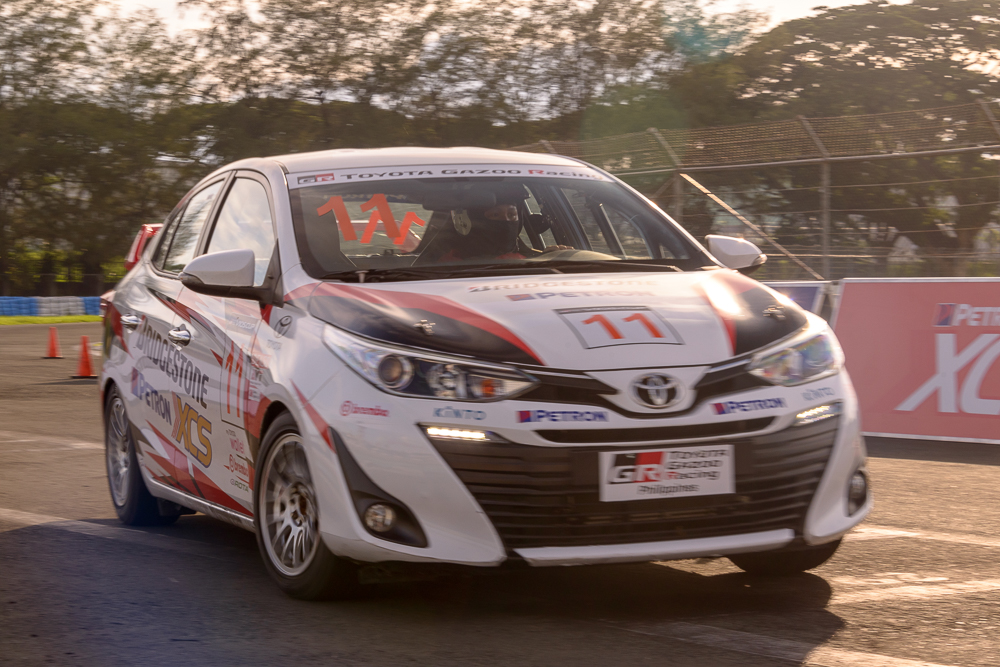 After a rather exciting race for the Vios Cup at CIS, the qualifiers for the autocross segment were about to start. As I got into the car, I had no choice—I had to give the track hell. I lined up at the start, foot on the brake as I firewalled the gas at the start of the countdown.
"3, 2, 1…"
"Go!"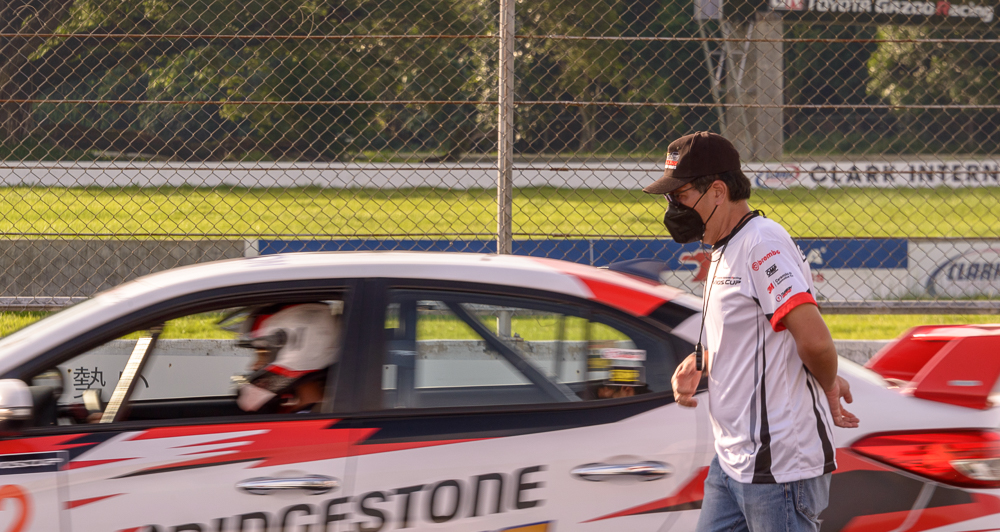 Dropping the brakes on the 1.5-liter CVT Vios gave the familiar whirr of the drivetrain as the vehicle sped up on constant rpm. Drawing from Milo's earlier instructions, I let go of the gas while I turned into the slalom.
Aiming for a late apex, I immediately pushed right before giving it beans, approaching the roundabout at a decent speed. Hugging the right side, I braked as late and as hard as my guts would let me, before going into a 540° turn round the pylon.
I didn't want to drive harder than my tires would let me as that would essentially ruin the lap, but I knew I had to stay close to the limit to eke out as much time as I could save. Exiting the turn, another round of slalom followed by a second roundabout awaited.
I tried to cut as close to the edge of the pylons as I was willing to, tires squirming as I punched out of corners with as little hesitation as I could muster.
I managed to cross the finish for the heat with no pylons hit, earning a respectable 45.08 seconds in the process.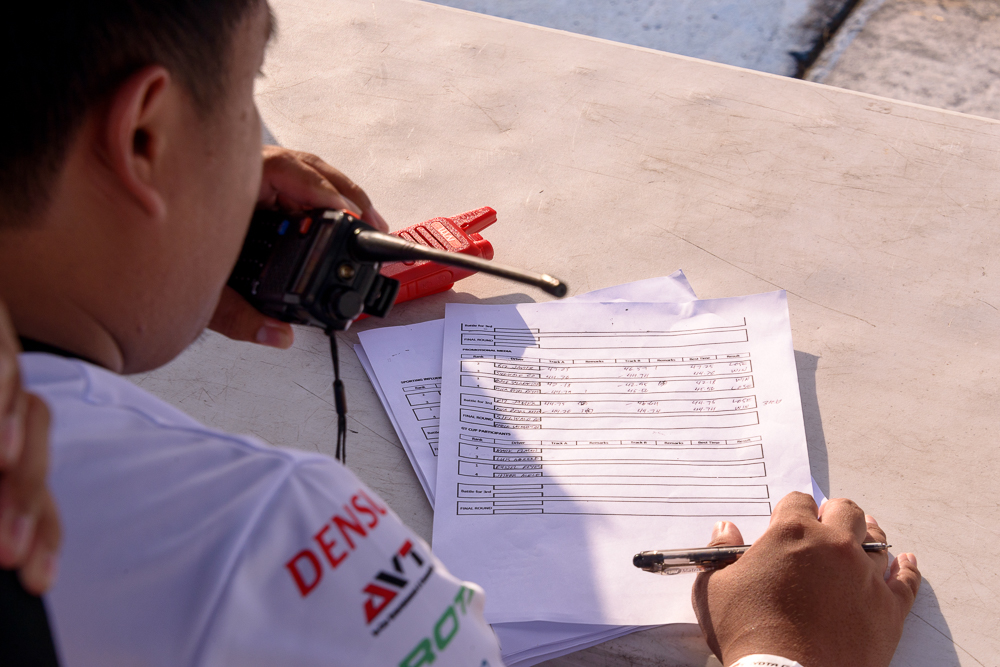 While I didn't qualify—having been beaten by Kap himself by a full second—I did manage to slash eight seconds from my original time. This improvement, along with the fire lit under me with the experience of light performance driving, has filled me with a hunger for more.
And I can't be alone with this. The local scene has been flooded with enthusiasts eager to push the boundaries of motoring in their own niches. Yet, somehow, the only practically accessible form of scratching this itch regularly has been with simple meets in parking lots.
Eventually, you get bad apples within the community, who lack the respect and the restraint befitting of being licensed to drive on public roads, and they'd pull hazardous stunts like bombing down expressways well past the speed limit, doing donuts on public roads amid furious residents, or stopping traffic to drag-race on busy highways.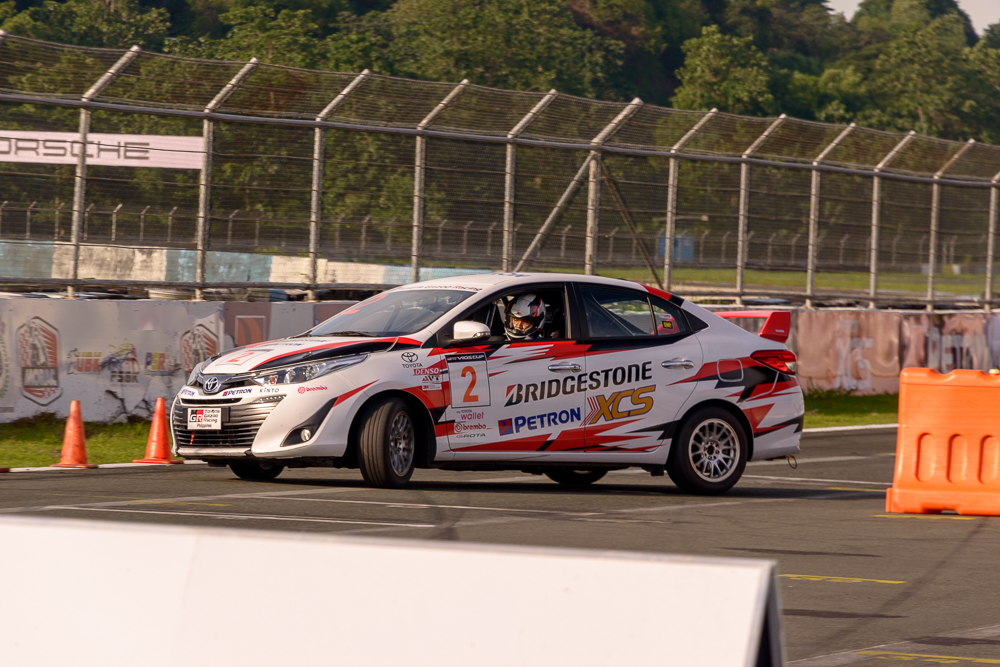 It's a great thing that we have the likes of CIS and Batangas Racing Circuit, but it's not accessible to everyone in some form or another. Beyond the distance needed to get to them from the metro and the toll fees associated with such, track access is rarely publicly available nor accessible to those that may not have cars fit to be safe.
And for good reason: Circuit racing is a demanding sport, requiring considerable skill and effort to perform.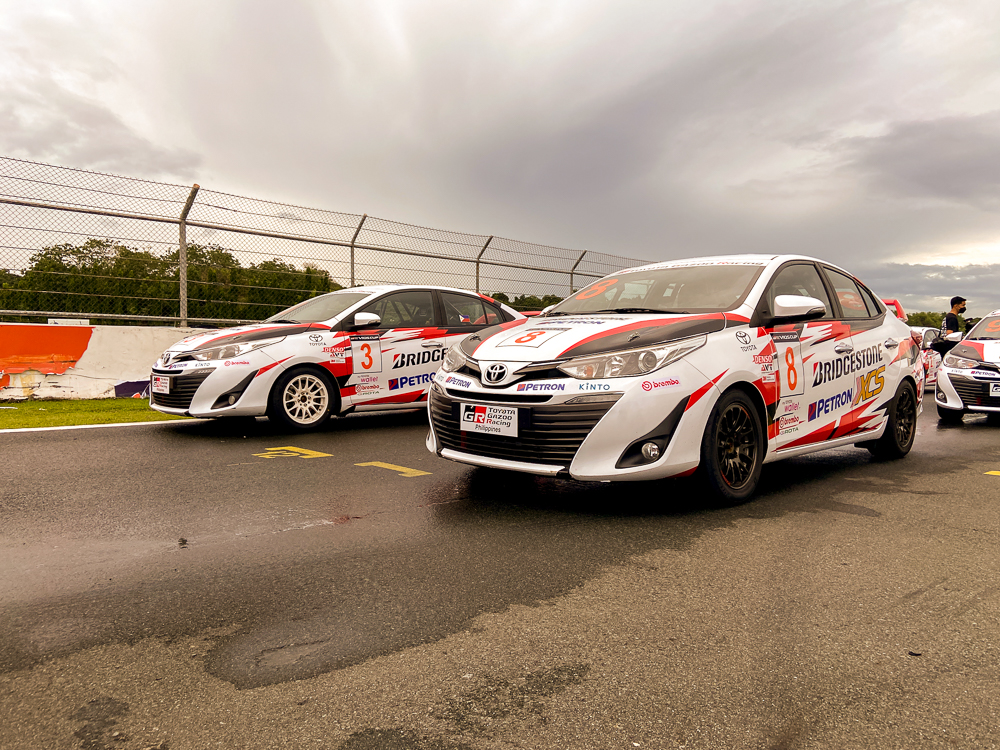 Autocross, I think, can be the solution to such a problem. It doesn't take much space to be able to run a track, allowing it to be held in a far more accessible location.
It doesn't take much skill to start off with, allowing those that wish to experience motorsports a gentle entry into the scene. It allows for an opportunity to be able to scratch the itch of performance driving in a safe and controlled environment, benefiting everyone in the process.
Going beyond this, however, it allows for an avenue to introduce performance driving to the public with a proper mindset, proper instruction, and proper execution. Toyota's autocross event gave me the opportunity to see the limits of a car's performance, and the skills involved with such an exercise have made me a safer driver on public roads.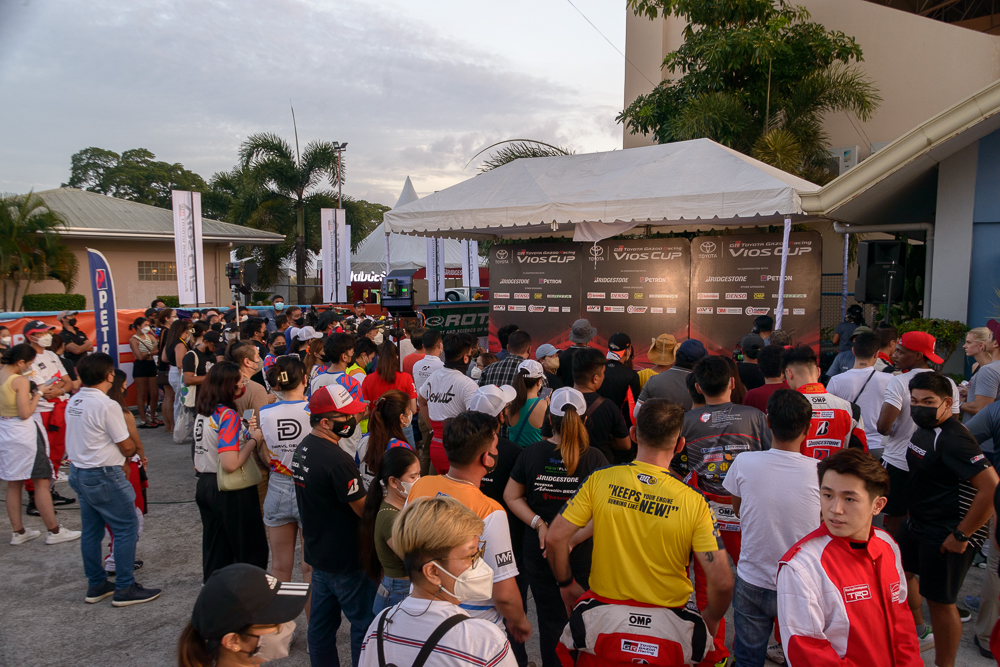 We could use more accessible motorsports in our country. As I asked around during the post-event dinner, everyone who tried autocross for the first time said they would gladly do it again if the opportunity came.
I'm sure we're not alone, and if given the opportunity to be able to experience such an event, I'm positive many more would love to be a part of it again. And with publicizing and making available the right avenues for people to push their driving to its limits safely, perhaps we can help reduce both ignorant and hooligan drivers on our shared public roads and make it safer for everyone.