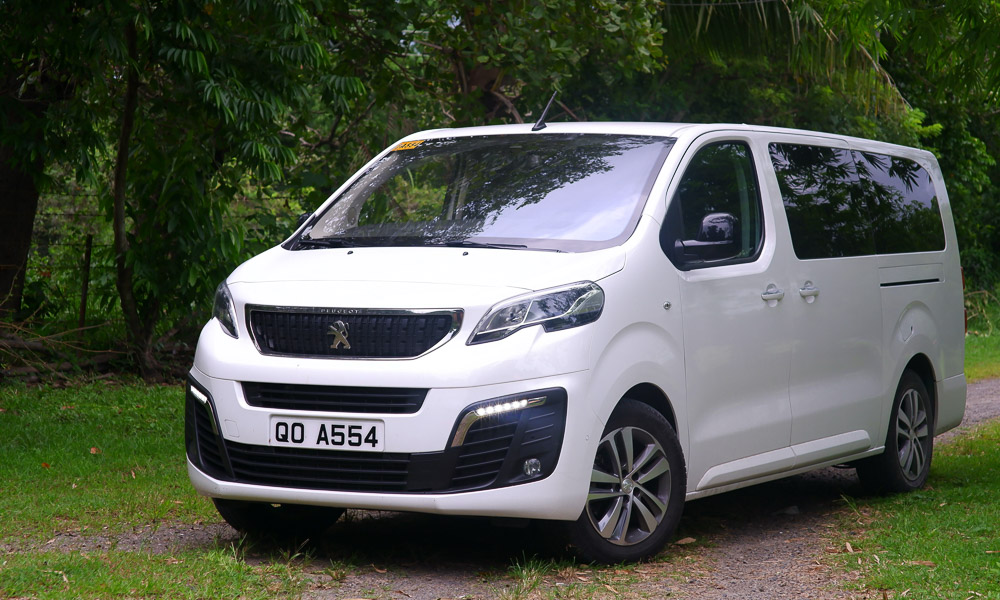 If you have kids, then you already know that road trips can be stressful affairs. You have to figure out how to fit everything in the car, where to eat, how much to budget, and on top of that, you're the one who has to do the driving while everyone else can doze off.
For our latest irregular trip to the farm in Zambales, Peugeot was kind enough to lend us the Traveller Premium, a big eight-seater van with all the trimmings tailor-made for crisscrossing Europe but also ideal for touring the Philippine countryside.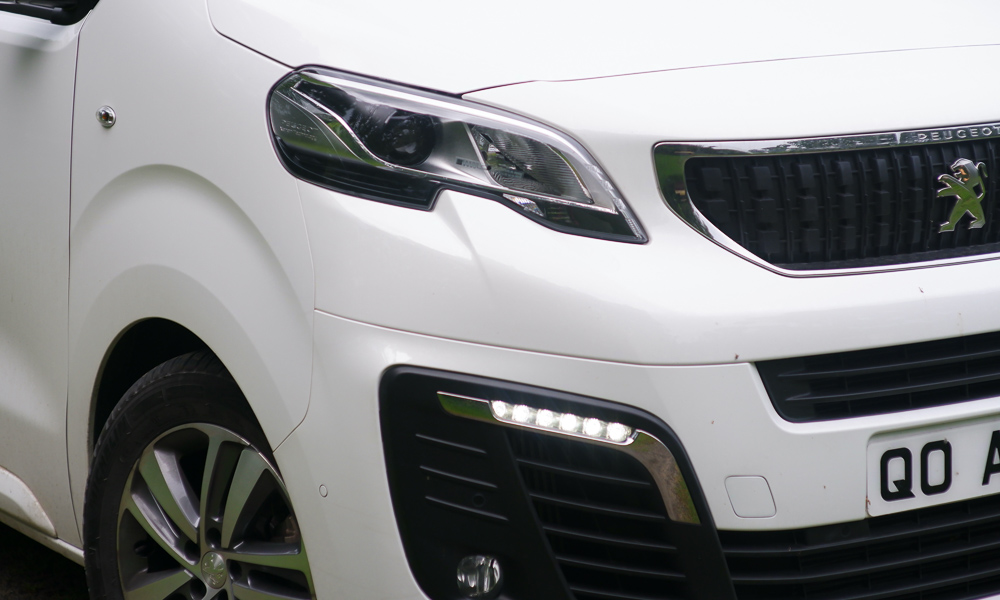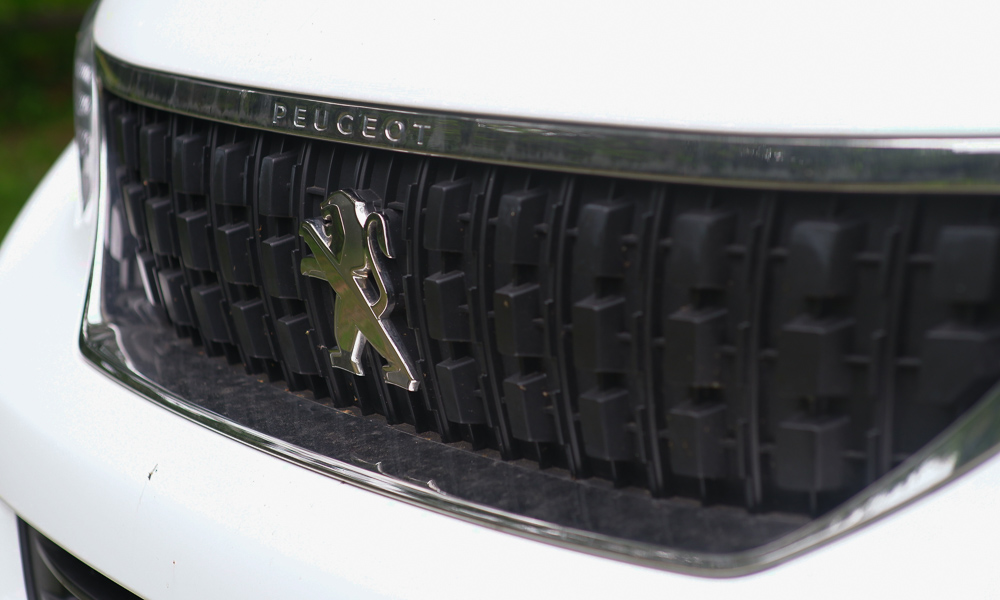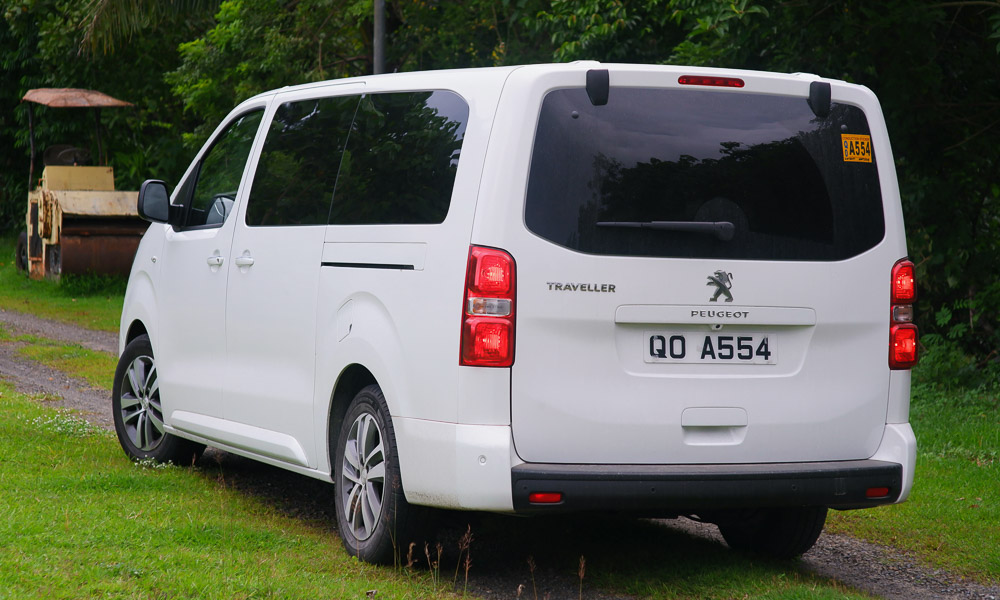 First impressions are good, with a few surprises. The somewhat plain design of the dashboard is acceptable since at least everything is laid out logically and is easy to figure out.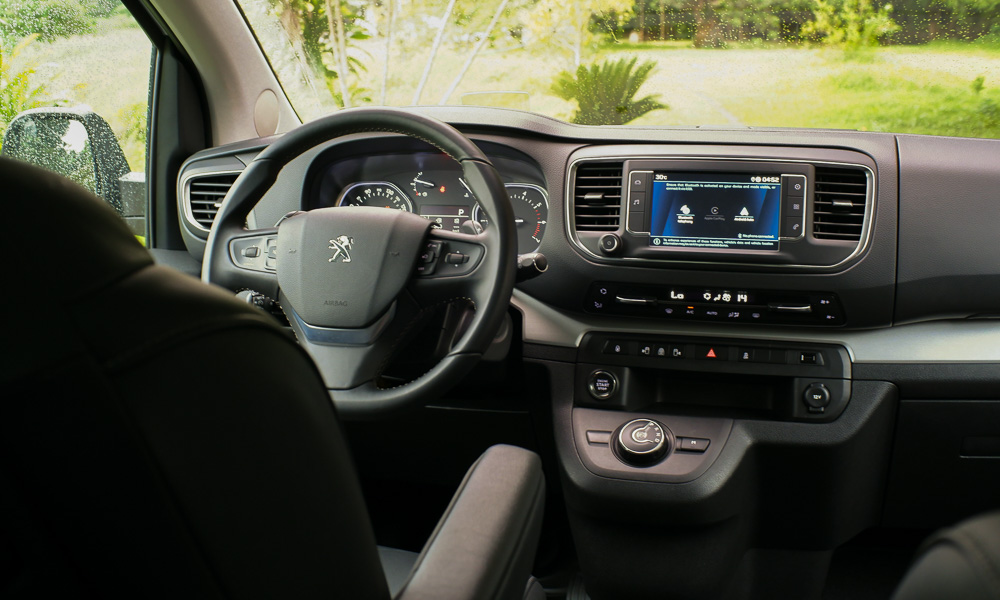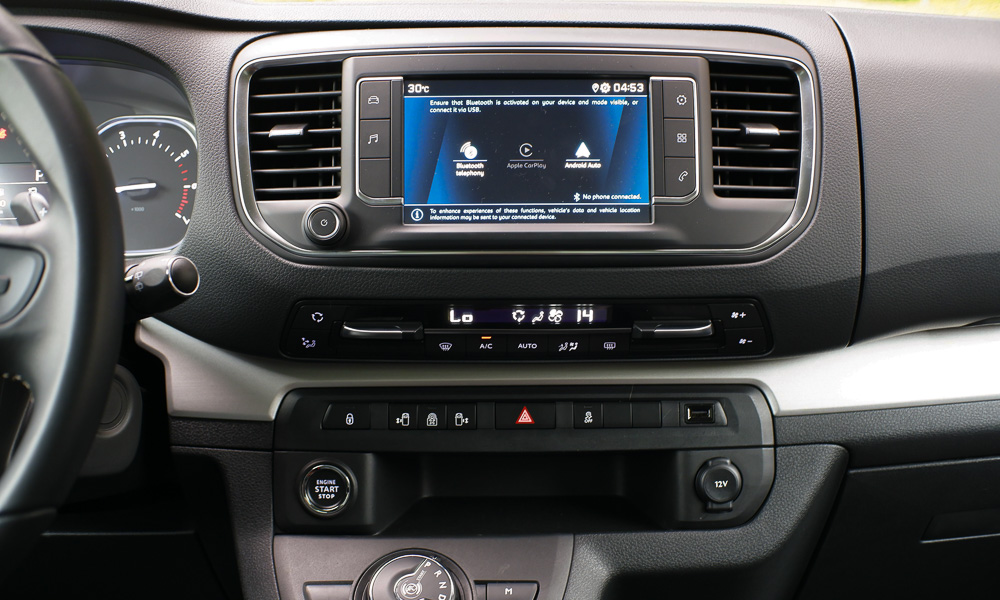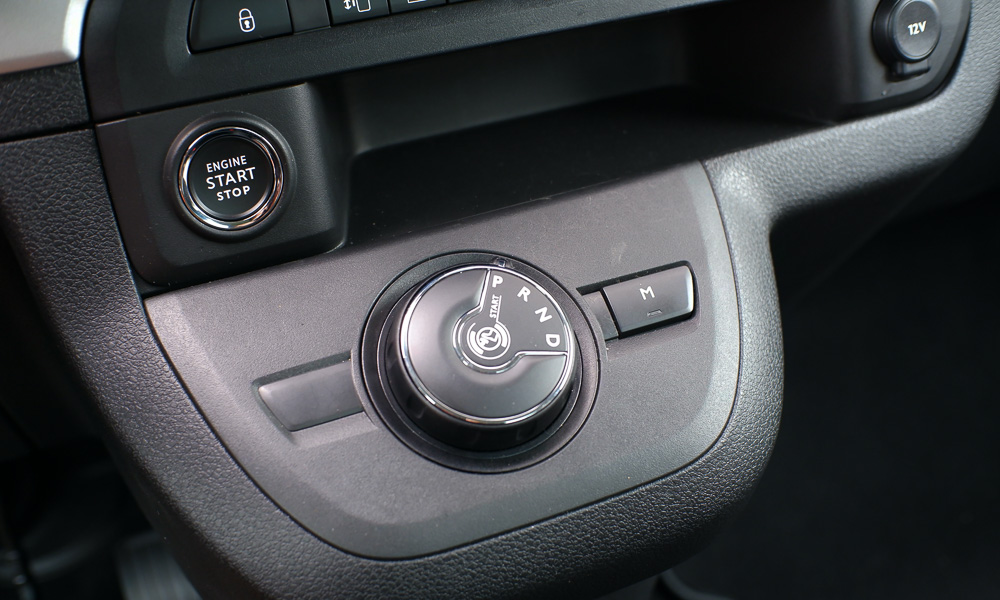 Well, not all of it. We hadn't rolled more than a kilometer from the house when I felt someone kicking the back of my seat, which was odd since my seven-year-old sitting in the second-row captain's chair would have to be around 5'7" to be able to reach the back of my seat. Of course, kids can do extraordinary things, and after telling him to stop it a couple of times—and him insisting that he wasn't doing a thing—it was only then that I realized that the driver's seat had a massage function. Like Rajesh Koothrappali would say: "VERY COOL!"
I kept it on for our 200km trip, and I must say that for anyone feeling old age creeping in, this feature is worth its weight in gold and probably has more value than a power moonroof.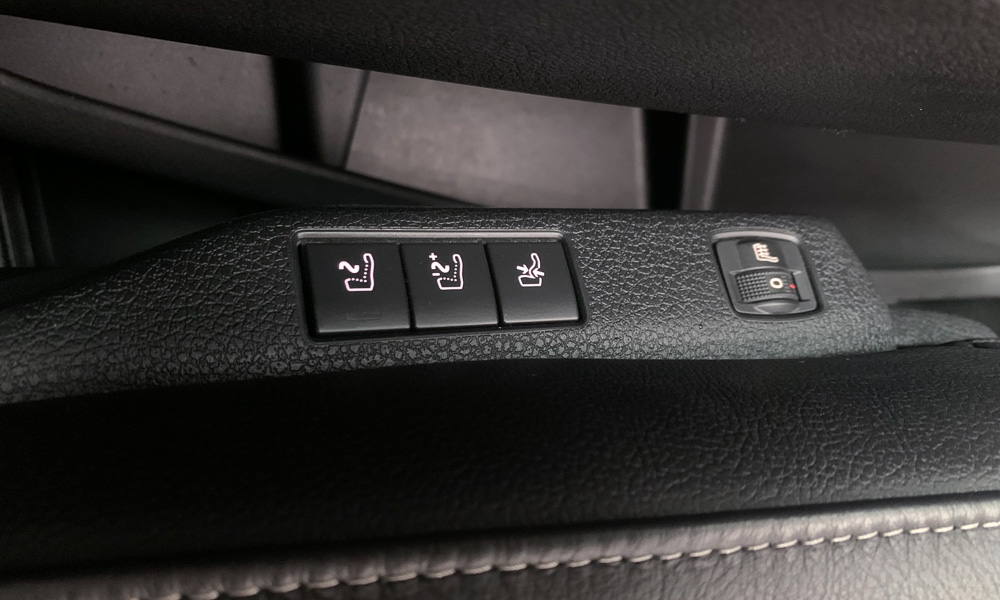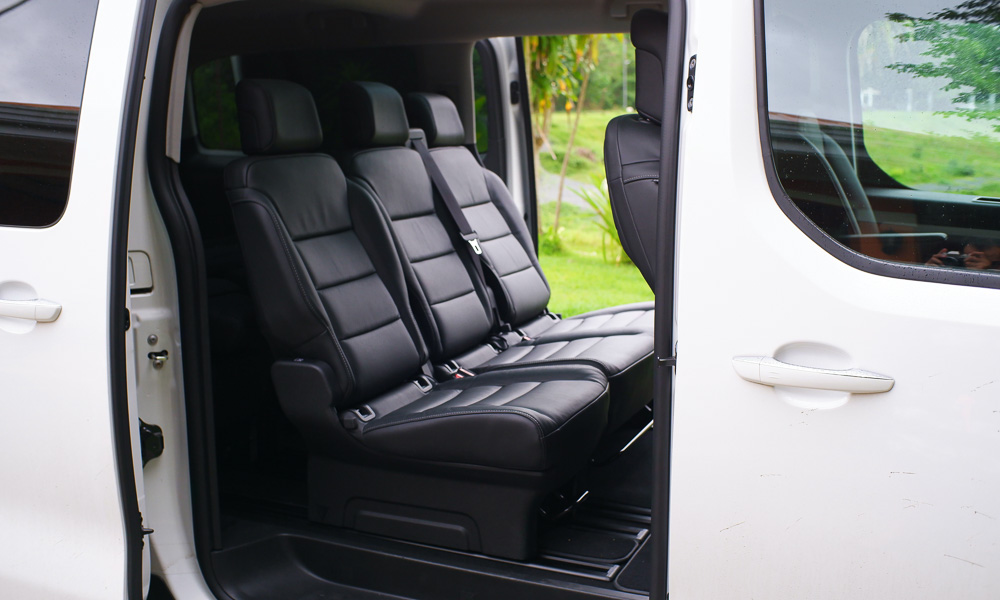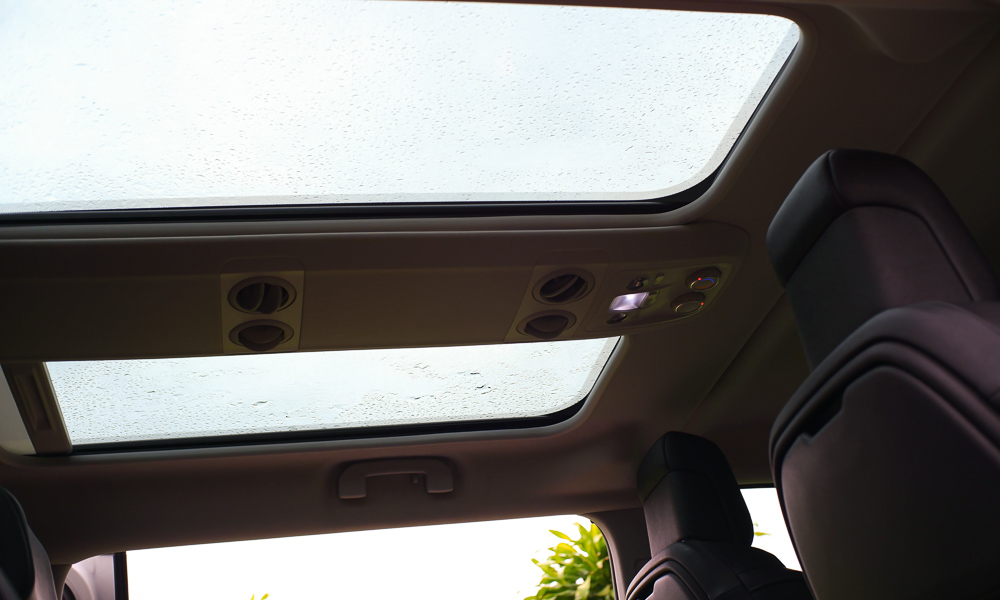 But the Traveller also has a moonroof, and it's pretty neat, too—a big one over the driver and the front passenger, and two smaller ones running longitudinally over the second row.
Combined with the massive greenhouse area, the Traveller has an expansive and relaxing view out. It was enough to get my kids unglued from their iPads for a change. The expected convenience features are there like the dual-zone climate control, phone mirroring, and whatnot, and there's a touch of French quirkiness to boot.
For example, the menus for the onboard computer can be controlled by buttons both on the wheel and on the end of the wiper stalk. The speed limiter/cruise control stalk is down beneath the turn signal lever, and if you haven't studied it before you roll, toggling between the two functions takes a lot of button-pressing trial-and-error.
The lever for the tilt/telescopic steering column is so far inside the dash that I actually thought it didn't exist at first. Similarly, the dashboard cupholders are flush atop the dash, so if you're accustomed to having them placed somewhere down on the console, then you'll think it doesn't have cupholders.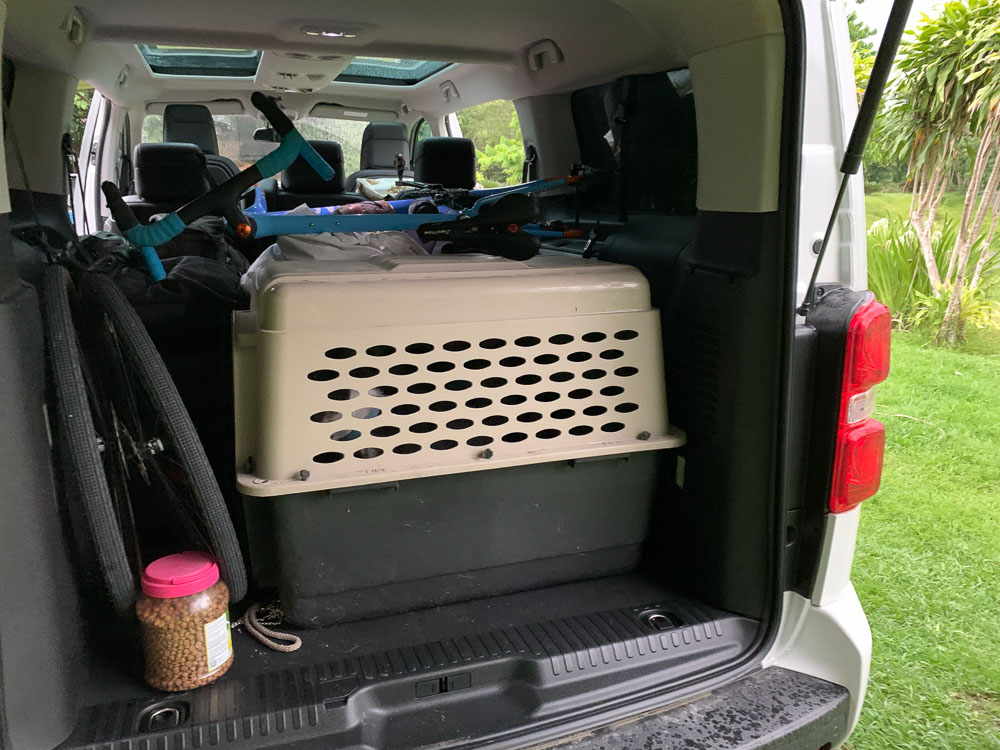 Other than these idiosyncrasies, which aren't a big deal once you realize "where else could you place them without sacrificing on the space," the Traveller scores big on passenger comfort.
The walk-through space between the seats lets mom quickly access the kids especially when one is about to puke and foul the expensive leather upholstery. The van has dual auto-sliding doors, with a nice, big step-up that's very senior-friendly. Even with the second-row seats adjusted full forward for maximum cargo, there's still adequate legroom without squishing anyone. My border collie was quite comfortable in her crate for the four-hour trip, too, as we never heard her complain or even ask for a potty break.
There's so much room in the van, in fact, that I didn't have to do the Tetris game with making sure all our stuff could fit—I just threw everything in the back. In fact, for the first time in ages, my wife (who practices a variation of Parkinson's Law when it comes to filling up every available space in a vehicle), was unable to get herself into an uncomfortable position. Even loaded up with bags, pillows, and other weekend gear, we were still umaalog. Remarkable.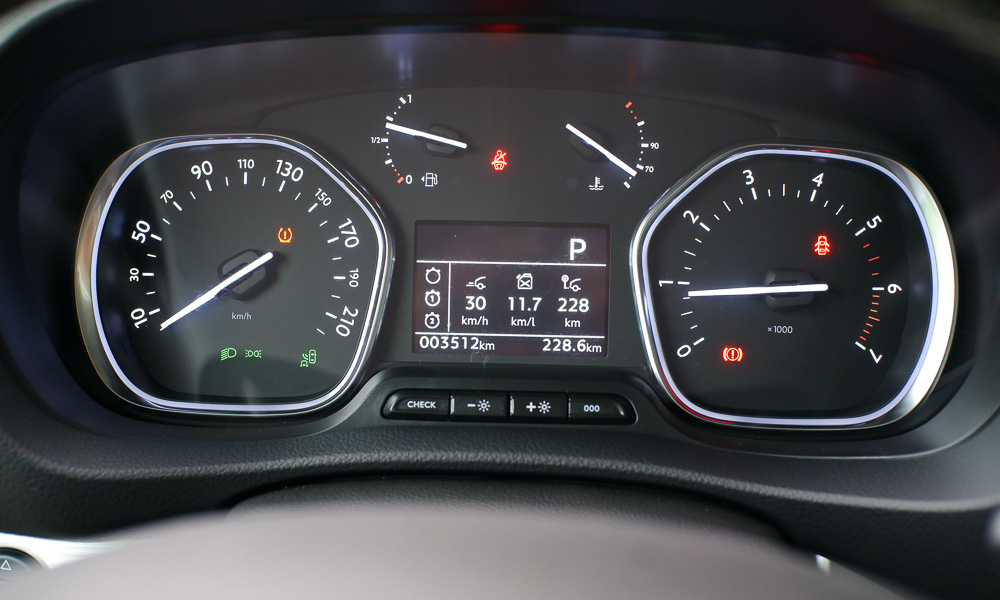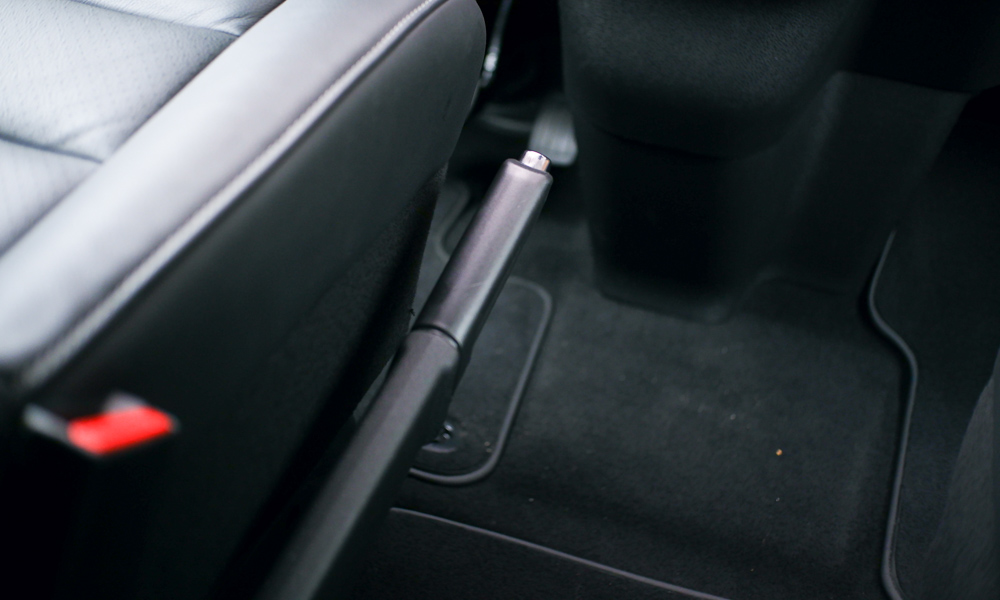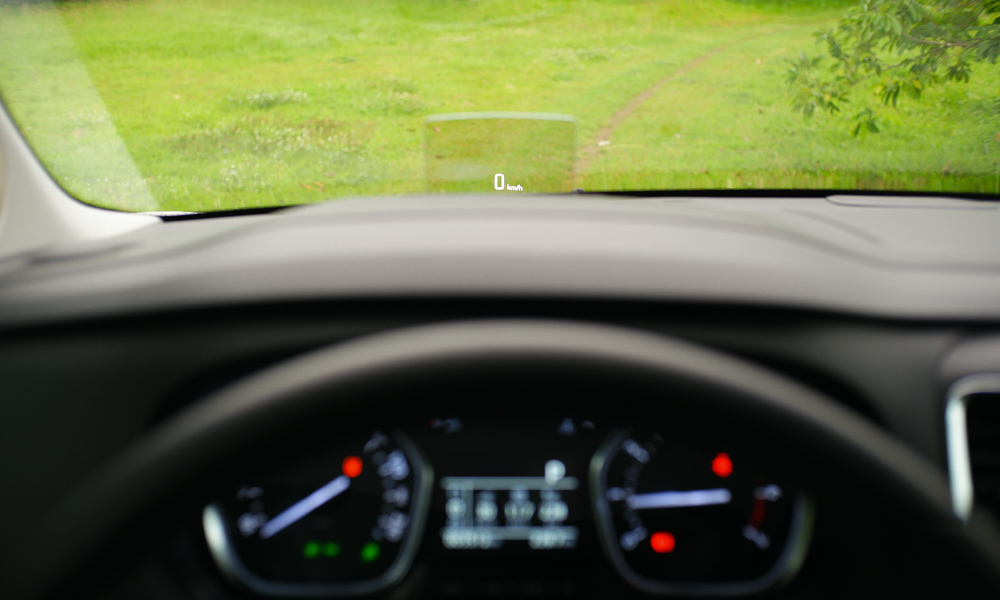 As part of the new generation of efficiently powered people movers, the Traveller has a 2.0-liter turbodiesel with an eight-speed automatic transmission. While 150hp doesn't seem like much for a big guy, torque is where it's at with 340Nm of twist at just 2,000rpm. Coupled with so many gears, acceleration is smooth and brisk. On the NLEX and the SCTEX, the ride is quiet and stable, so much so that you'll appreciate the heads-up display to remind you that you're going well over the speed limit already.
Keep a light foot on the accelerator and you'll be rewarded with around 12.5km/L. Who doesn't want to scrimp on expensive diesel these days? While the "shifter" is a space-saving rotary dial on the dash, you still get paddle shifters. I never felt the need to use them since our drive was mostly straight roads, but these should come in handy for twistier routes.
By the way, it still has a traditional parking brake as God intended, and not another needlessly complicated e-brake. So, if you ever need to make a quick J-turn, you've got just the thing.
Weirdly, for a luxury van that comes with so many standard safety tech like airbags everywhere, the expected traction control and hill-hold, and convenience features like USB sockets and folding trays, it lacks an automatic tailgate. Or maybe the French just don't want you to be too lazy, and a little exercise is good for your heart. It also has front and rear parking sensors and a rear camera, but a front camera would be nice since the sensor doesn't always warn you about nasty wheel stoppers that could damage the bumper.
Priced at P3,099,000 for the eight-seater, the Traveller Premium brings European-quality ride and comfort in a big and unostentatious package that'll see you touring the countryside for miles.
PEUGEOT TRAVELLER PREMIUM
| | |
| --- | --- |
| Engine | 2.0-liter in-line-four turbodiesel |
| Transmission | 8-speed automatic |
| Power | 150hp @ 4,000rpm |
| Torque | 340Nm @ 2,400rpm |
| Dimensions | 5,309mm x 1,920mm x 1,940mm |
| Drive layout | FWD |
| Seating | 8 |
| Price | P3,099,000 |
| Upside | Nondescript breadbox Eurovan hides a ton of really good stuff inside for miles of comfortable touring. |
| Downside | You'll need to set aside 10 minutes to figure out what and where all the buttons and the controls are. |