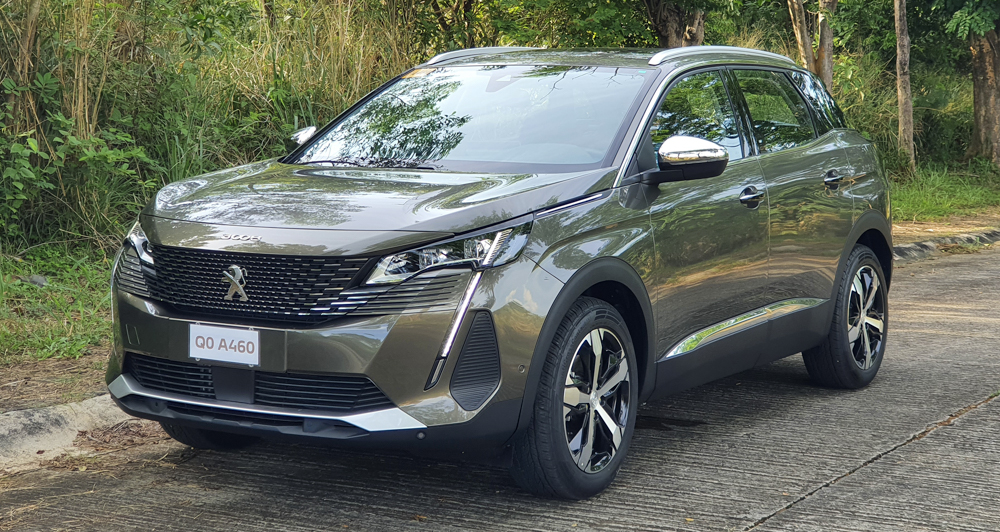 I've been told many times that French cars are weird. But just like that popular YouTube car reviewer, I enjoy vehicles that are quite quirky. I'm actually a fan of the Citroen DS because of its unusual styling and engineering, which worked in favor of a former French president when Algerian dissidents showered him with automatic gunfire.
But too much of the weird stuff will make a car less appealing. Not everyone will want to put up with different ways of doing things on a daily basis. With Peugeot reentering the market (again) under a new distributor (again), my goal is to find out if the quirks of its 3008 crossover will not reduce my deforested dome to a bald scalp.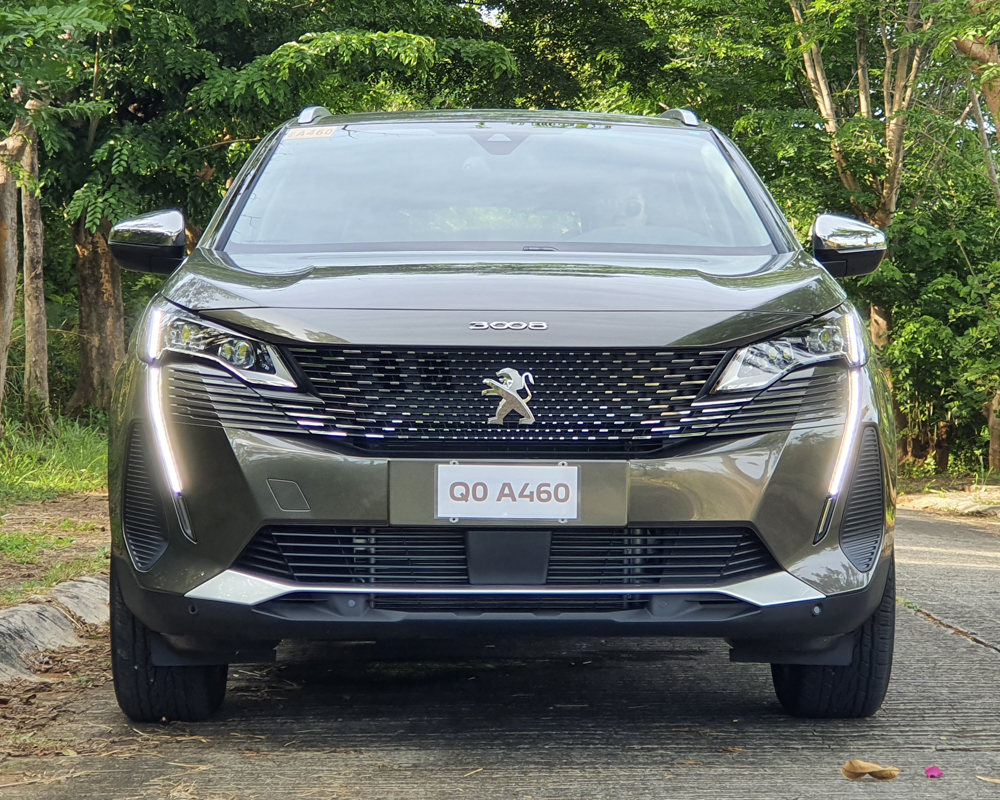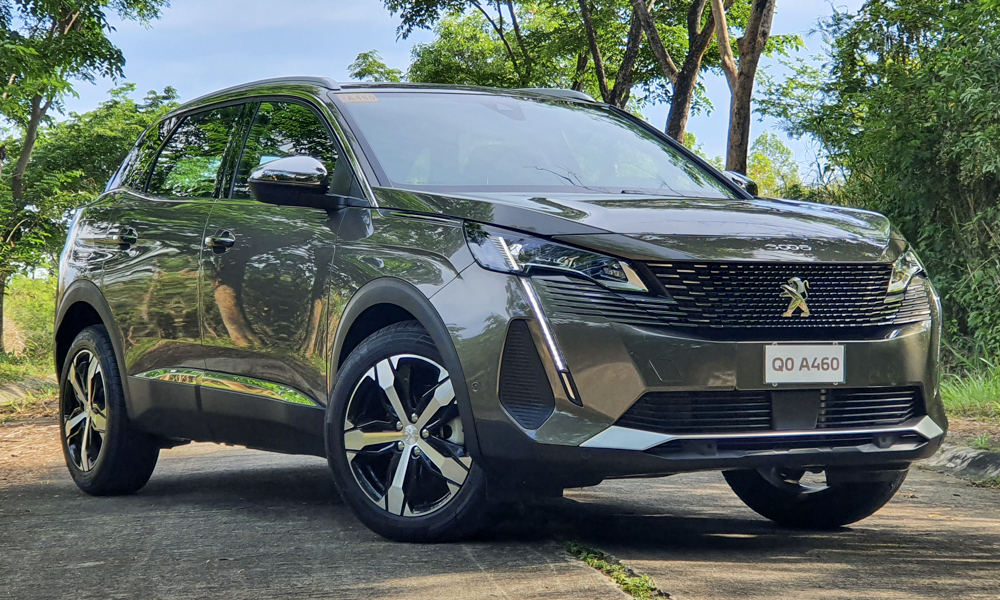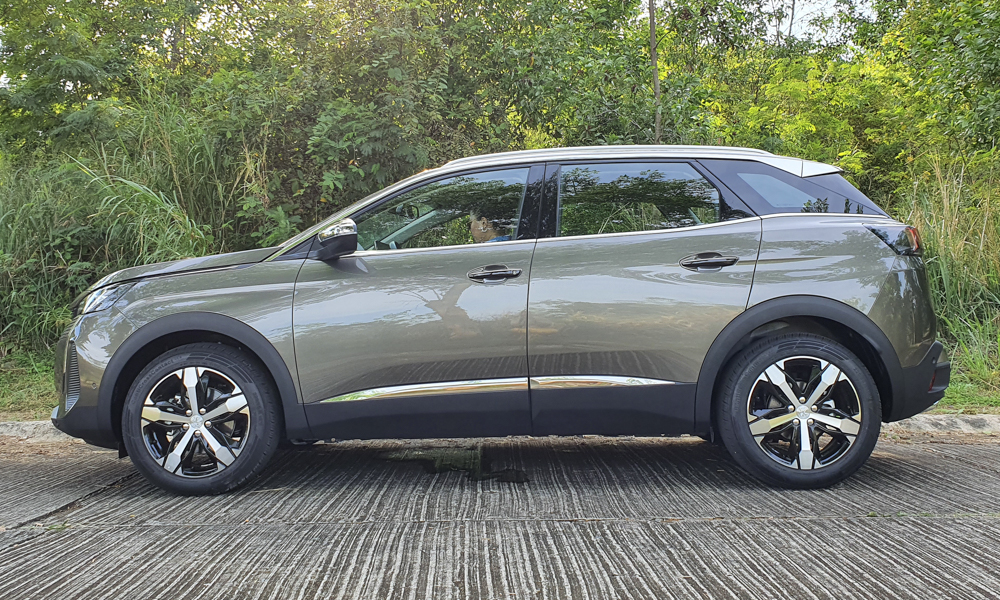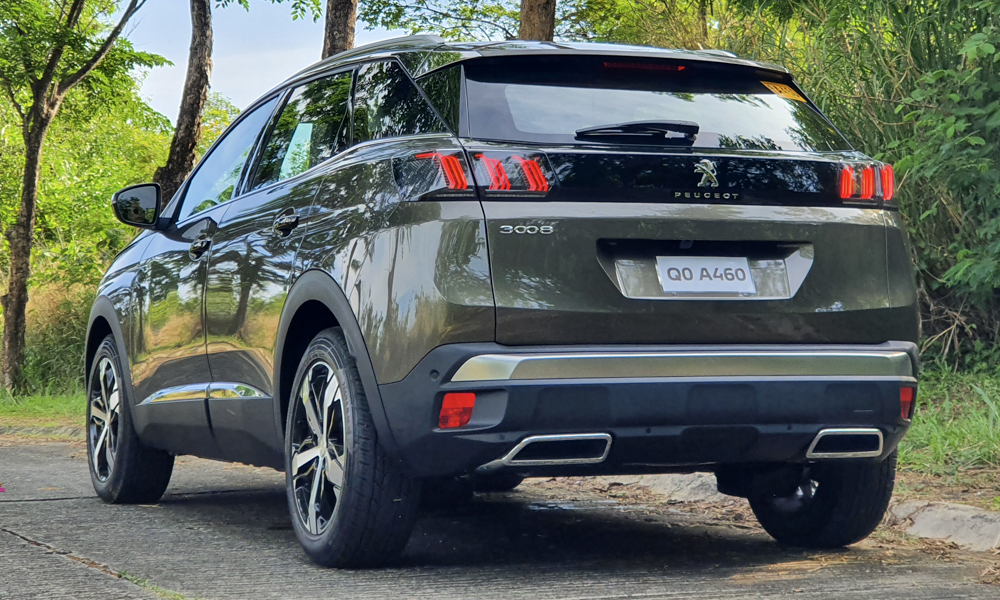 The first thing that grabbed my attention wasn't the LED fangs (which were fabulous), but its oblique (or octagonal) tiller. This is part of Peugeot's i-Cockpit treatment for its dashboard. And as far as airplane cockpits go, it really does behave like one.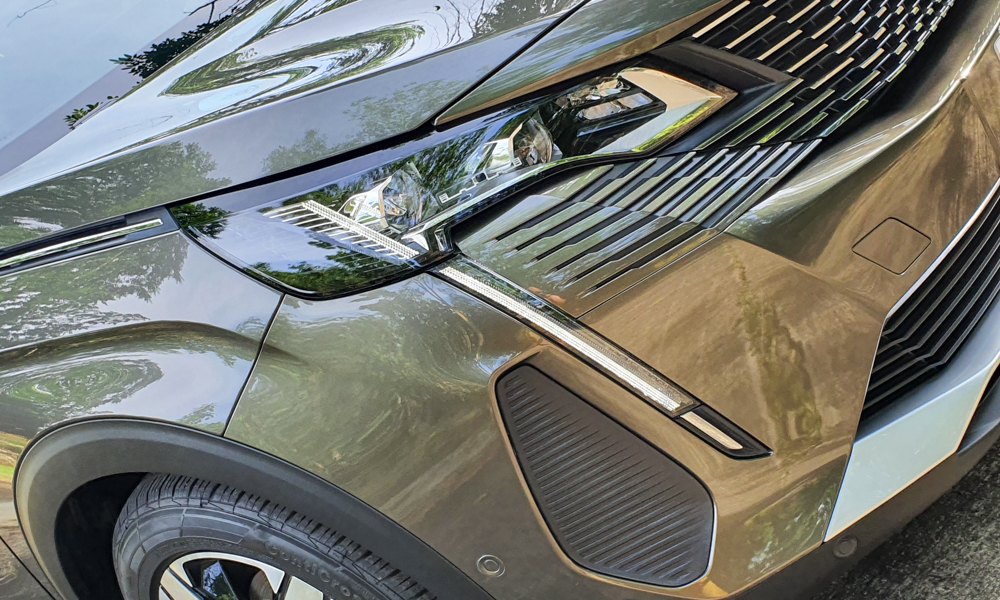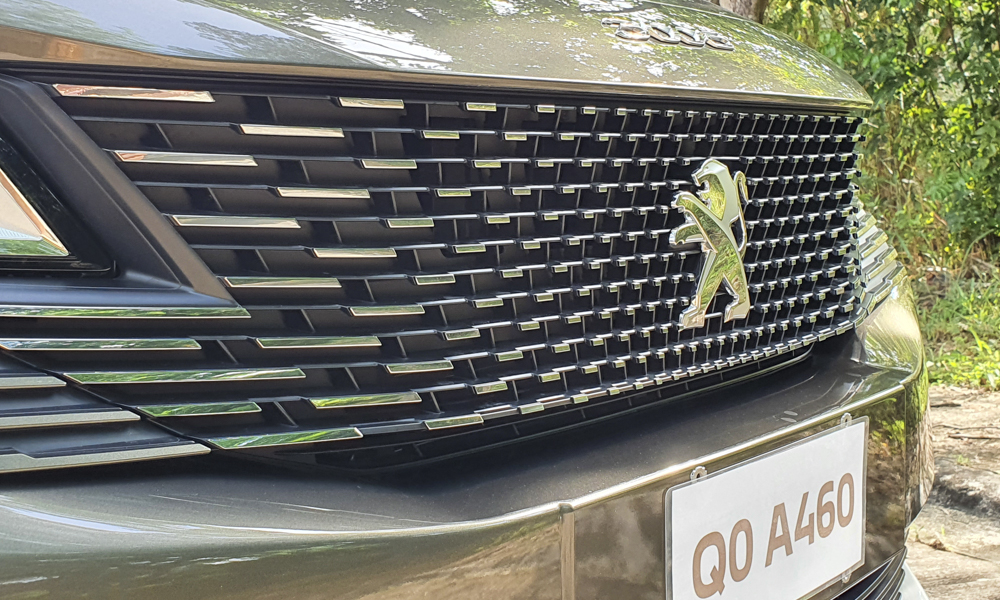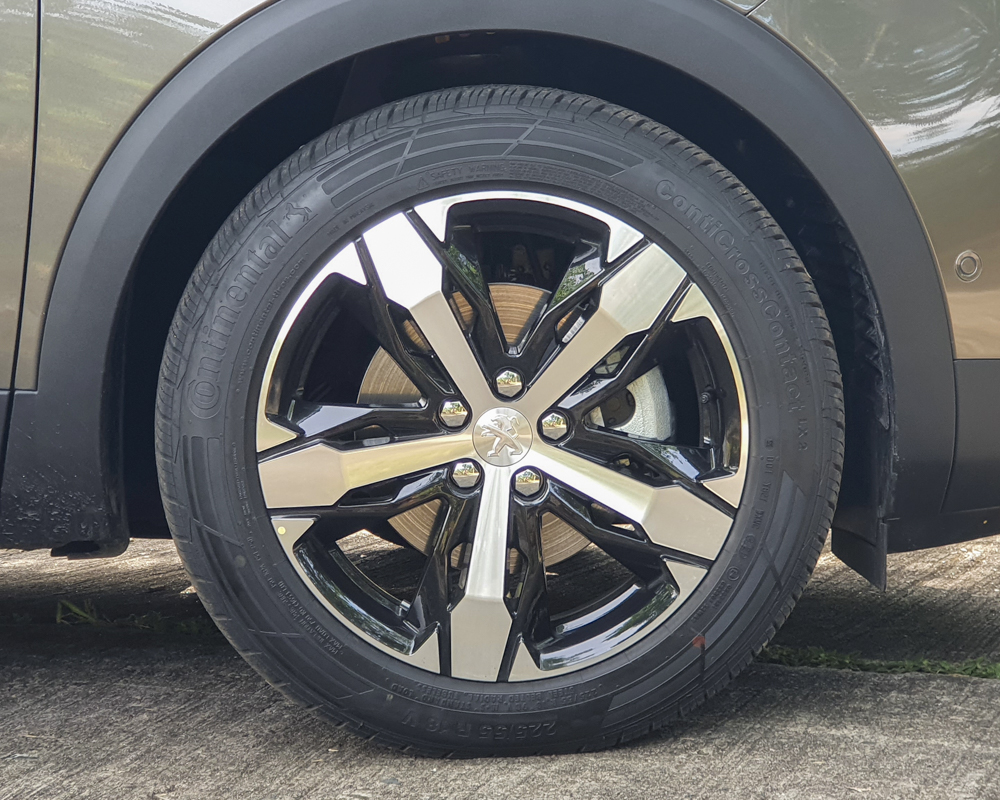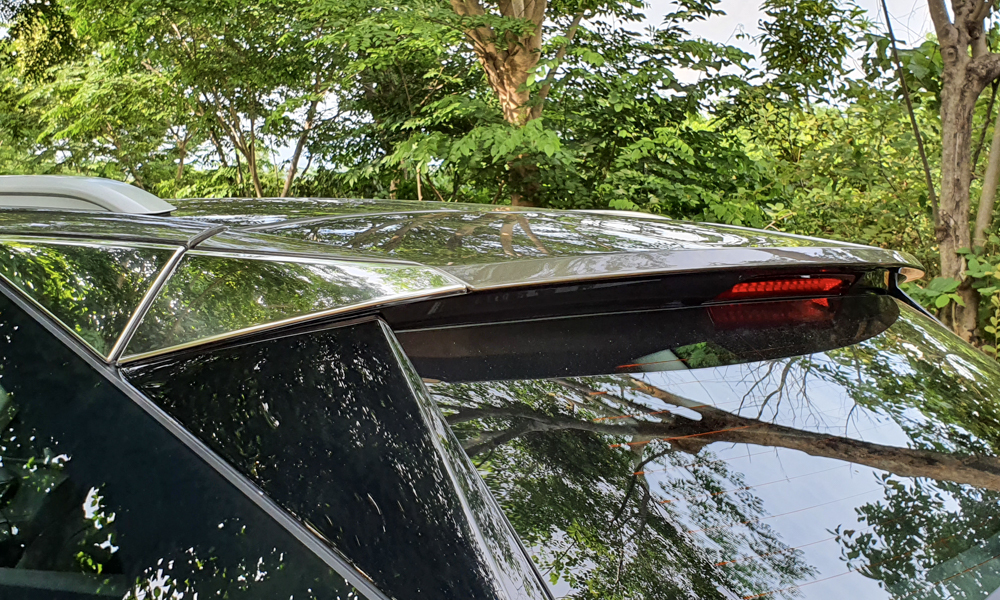 Using i-Cockpit effectively meant getting used to an odd driving position. The instrument cluster is perched so high that the top of the steering wheel doesn't go above it. I tried to sit low like I do in most cars, but that just partially obscures the gauges. I had to crank my seat cushion a little high, which situated the tiller right where my tummy is.
The tiller needs to be positioned near the thighs just like the yoke or control stick in an aircraft. And speaking of aviation, even the other controls seemed to be modeled after a jetliner's flight deck. The gear selector and the toggle switches on the center console looked like they were yanked out of an Airbus A320 jet.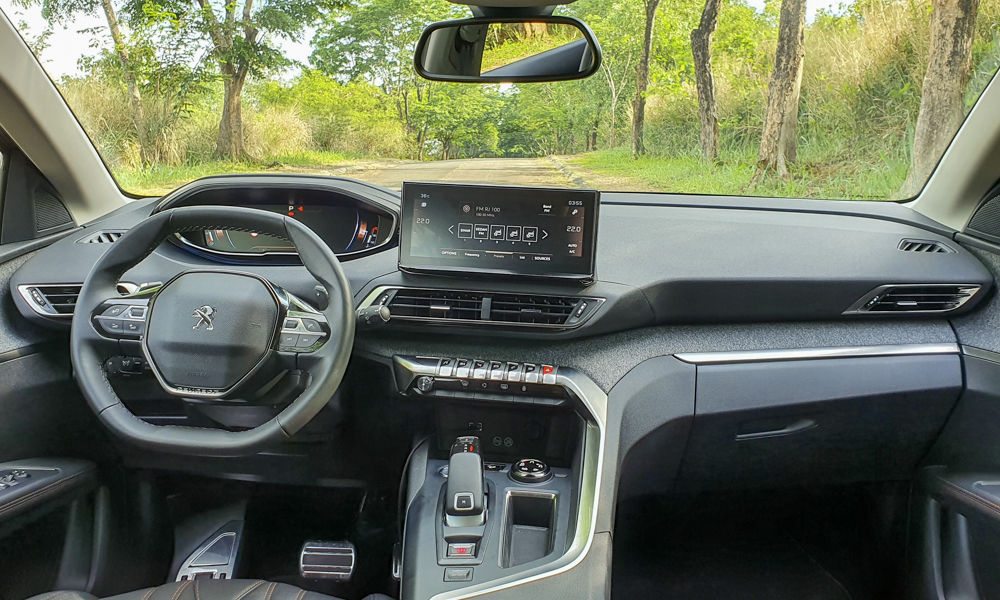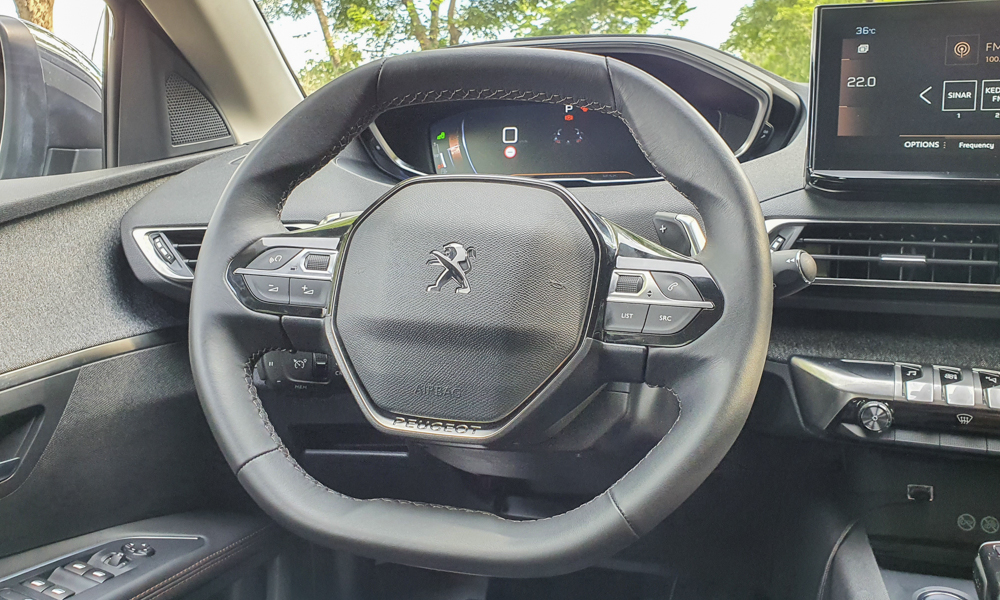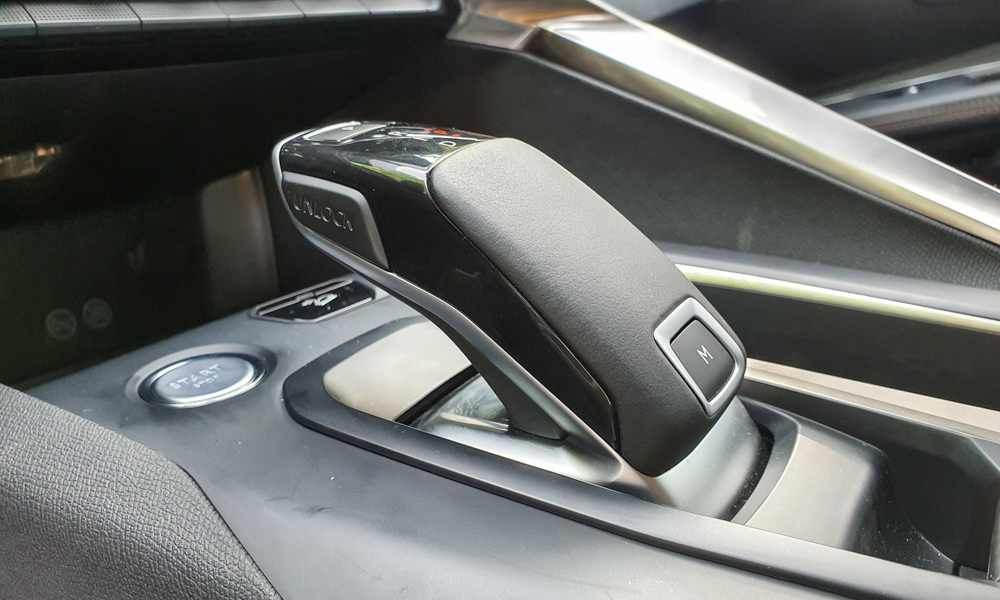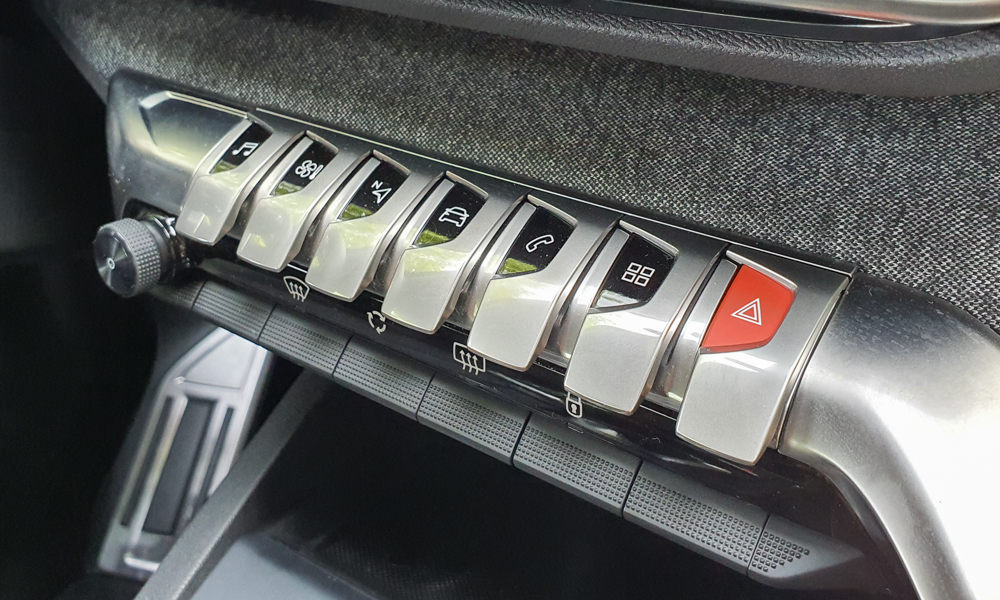 And it gets weirder still. We're very much used to the usual warning chimes for things like seatbelts. But an accidental encounter with the door-open alert had the car emitting a tone much like an air-raid siren. I had to look up and see if the Chinese People's Liberation Army Air Force had sent military aircraft to level Metro Manila. Oh, and the start button won't turn on the car if you press it for a split second. You really have to hold it down before the 3008 fires up or shuts down.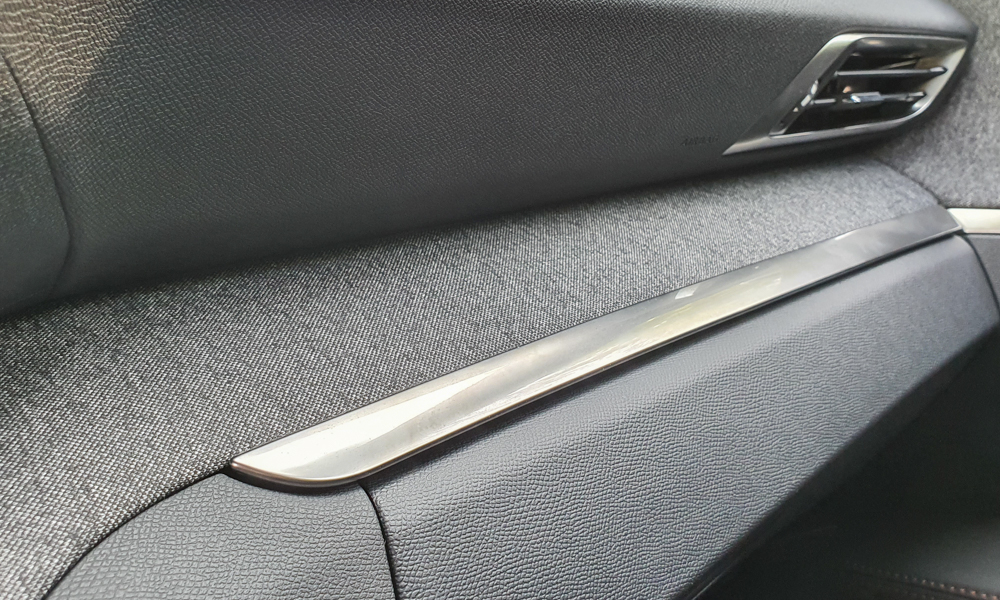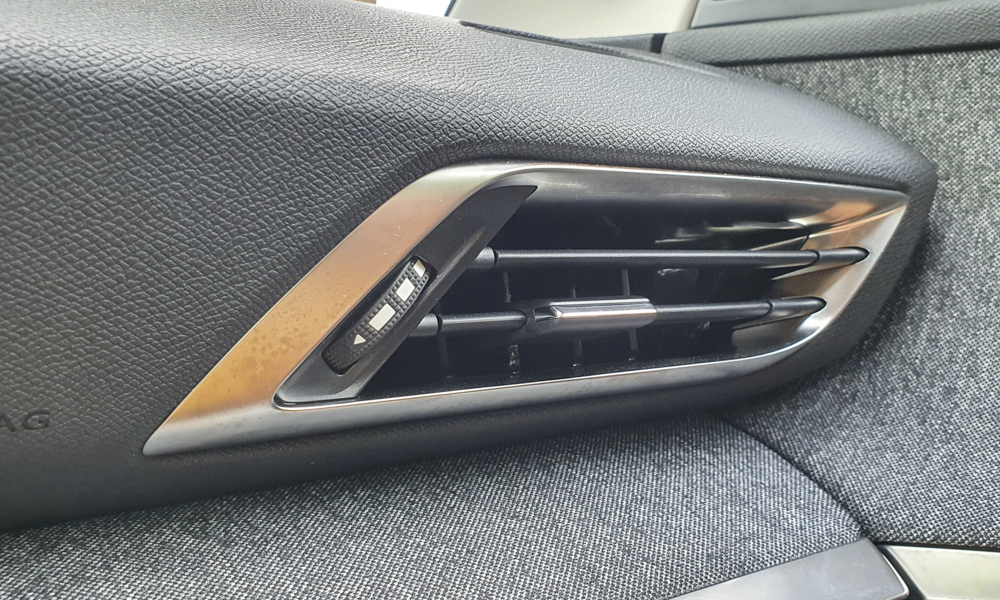 But other than that, the car is just a normal crossover. It measures 4.5m long, so you're looking at something that's around as big as a Suzuki XL7. But instead of three rows, the Peugeot has two, so you get plenty of space for your legs and cargo. Speaking of the latter, it benefits from the rear end's squared-off design that optimizes the available room. It is accessible via a power tailgate with a kick sensor.
The lack of knobs and buttons on the dashboard contributes to the airy feel of the cabin. The instrument screen can be decluttered (like a Saab). And although I don't like the lack of separate switches for the air-conditioning, the infotainment screen's responsiveness and ease of use more than makes up for it. It's just a bit sad that for the 3008's asking price, its reversing camera leaves a lot to be desired. A lot of economy cars these days have high-resolution feeds, but the one on the Peugeot can't even display license plates clearly.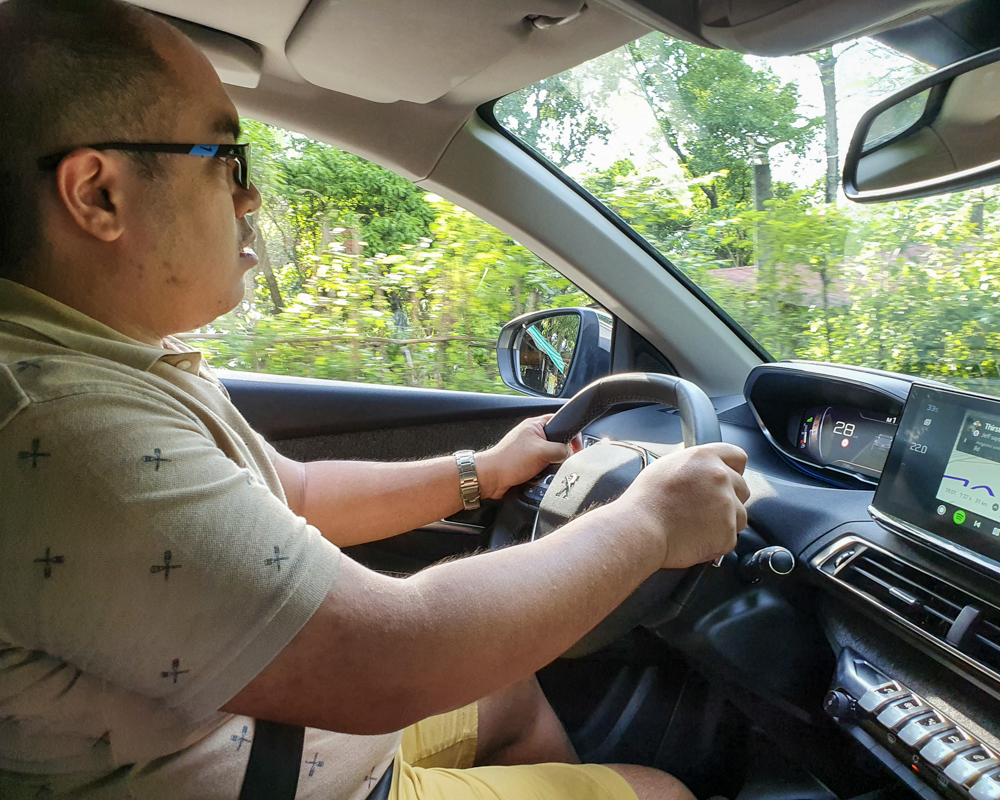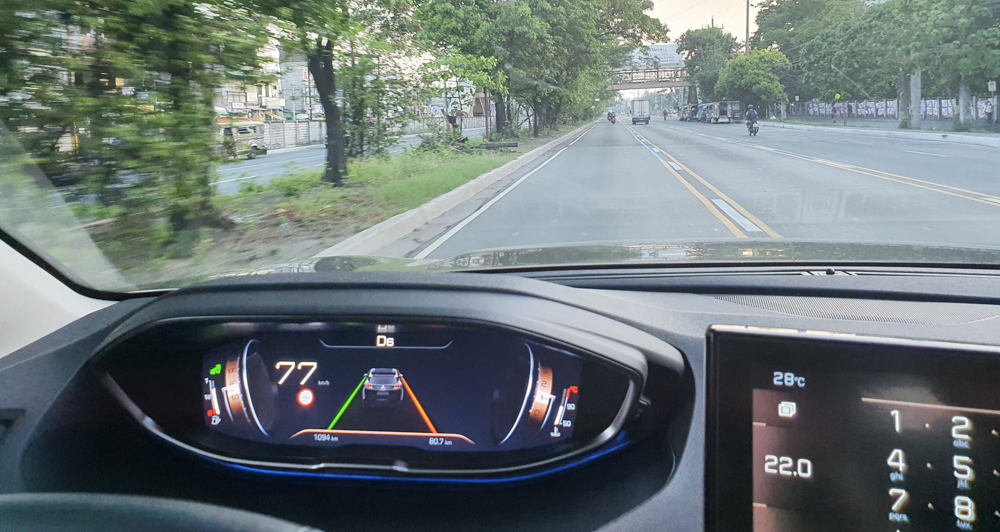 The panels are partially lined with a type of felt material that I think is also used on office cubicle dividers. It's an interesting choice, but it doesn't detract from the 3008's premium feel. To the left of the steering column is a slot that fits credit cards. I've seen them in a lot of Malaysia- and Indonesia-spec vehicles. Given that the 3008 is built in the Malaysian state of Kedah, I suspect that this feature is something that's often included in cars built for the local market.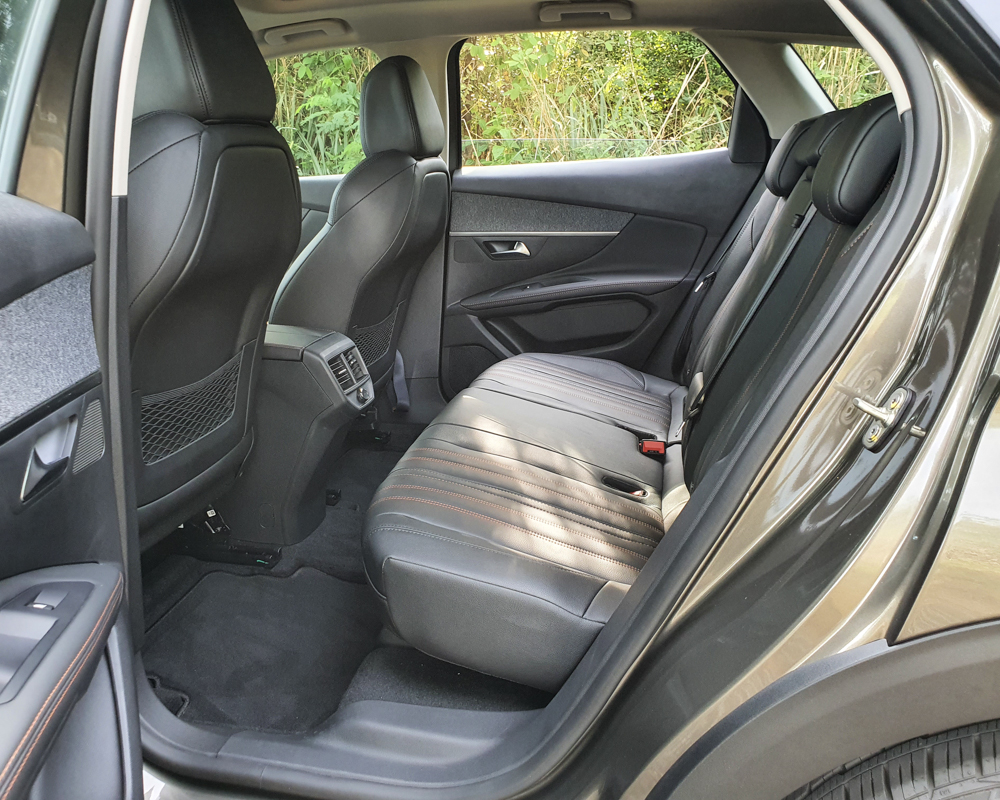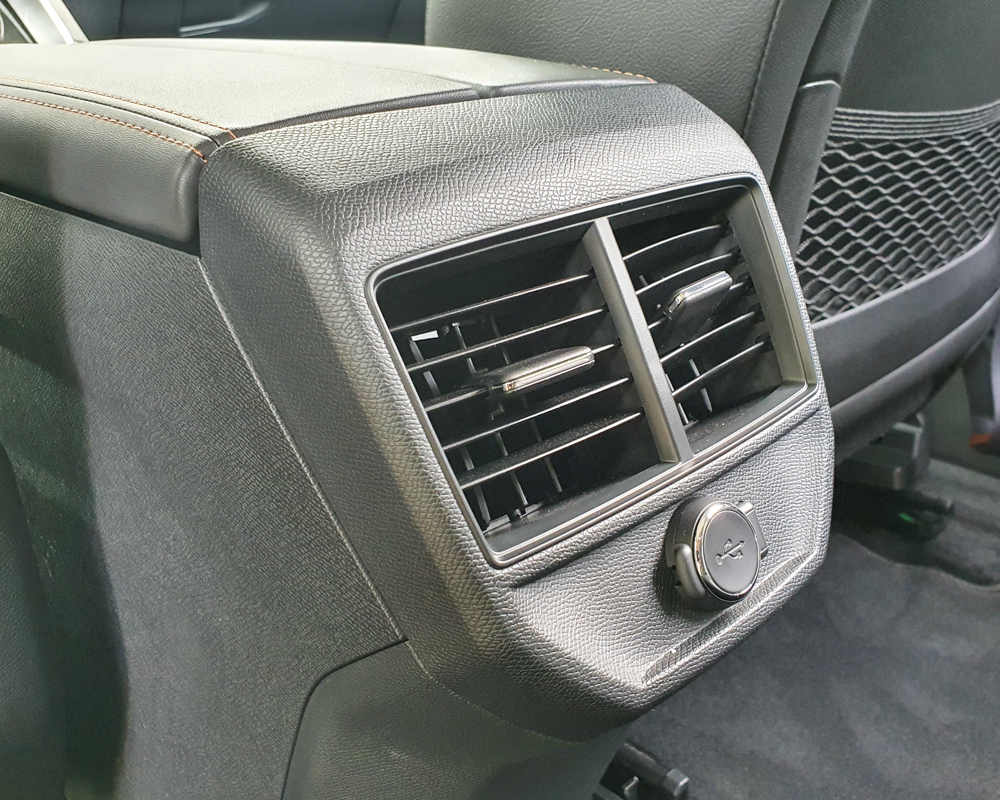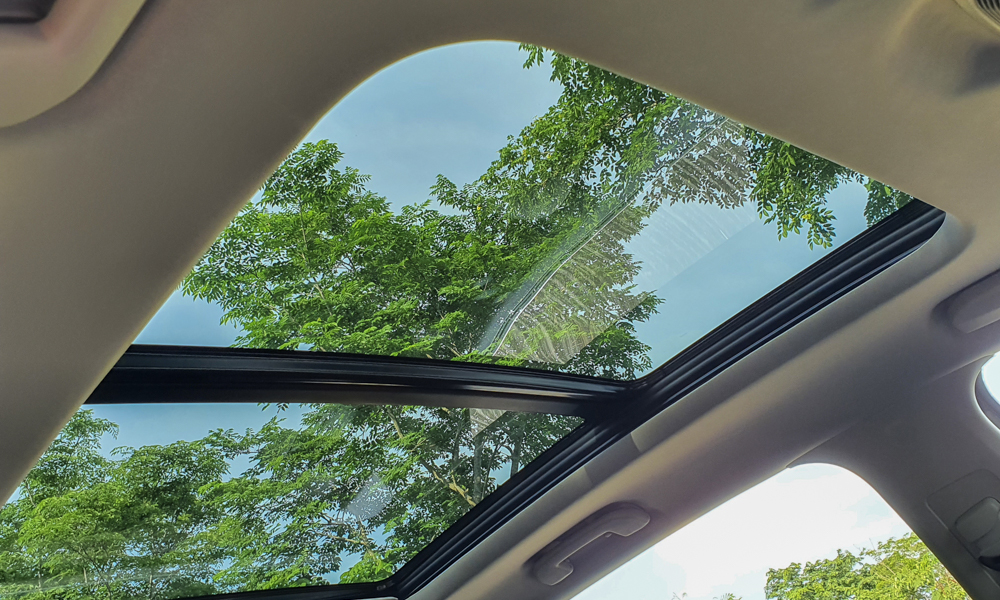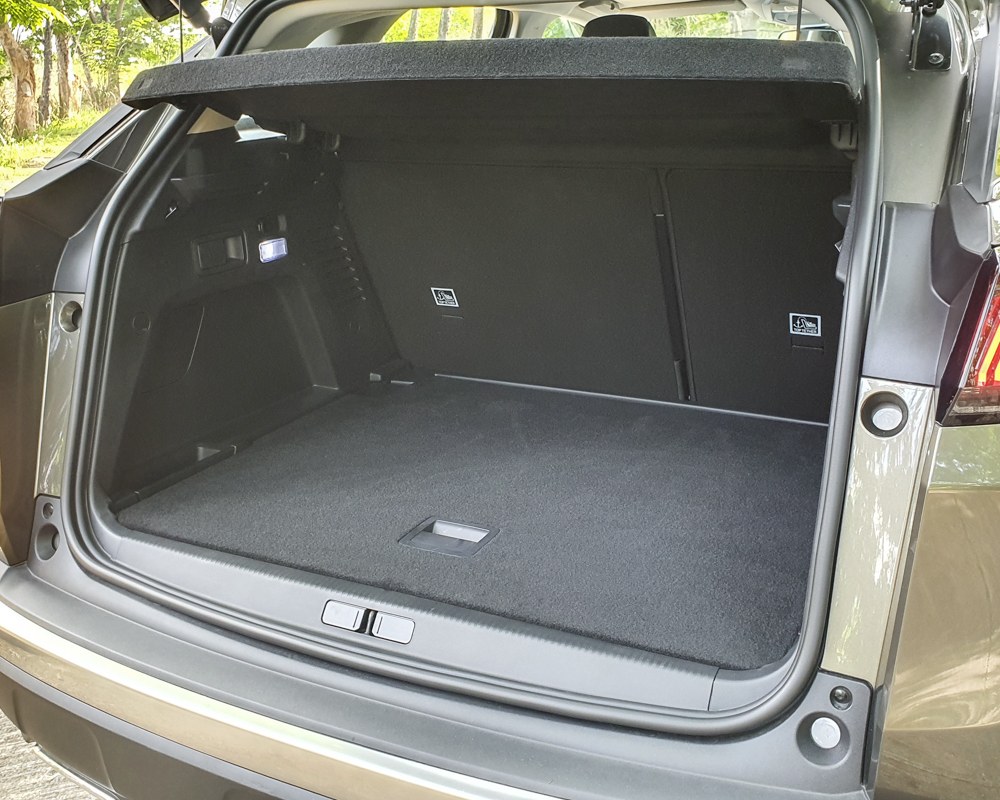 The driving experience is also not something that's out of this world. Once I got used to the seating position, the 3008 is a nice place to be in on long trips. Suspension damping is surprisingly excellent, rivaling the likes of Subaru and Mazda. While the octagonal wheel—er, tiller—lacks feedback, it's weighted nicely, making it fun to use when the roads start looking like snakes.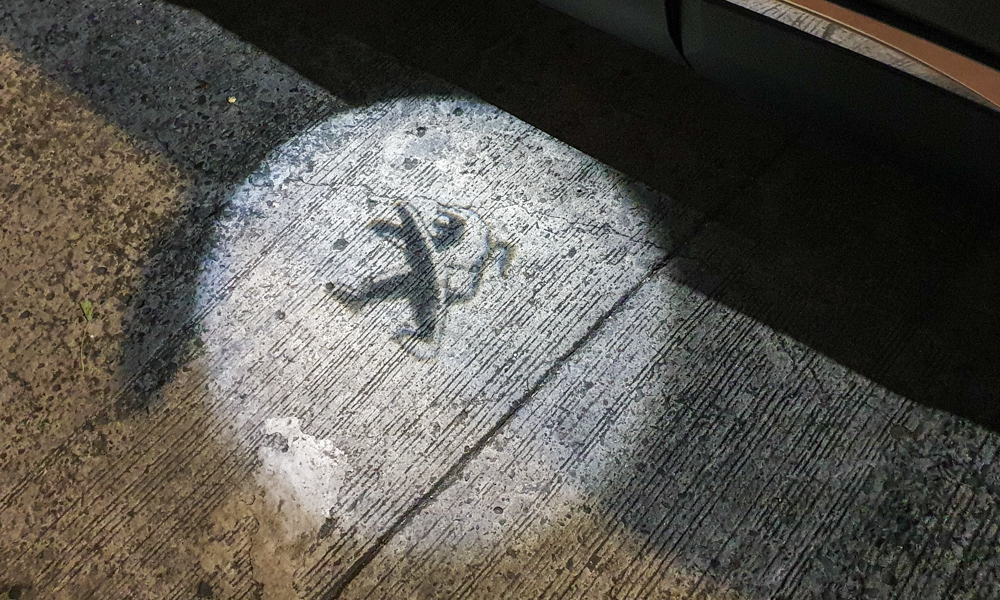 The turbocharged 1.6-liter gasoline engine delivers power in a linear manner. There are no surges when boost comes on, and it reaches for the redline without any drama. It wasn't difficult to drive smoothly with the 3008, and I knew I could drive it economically if I wanted to. But the empty roads during the Holy Week were too hard to resist, and I ended up squeezing just over 9km/L in mixed conditions including leaving the car idling during the shoot.
I am happy that instead of a dual-clutch transmission that never really works well in Metro Manila, the 3008 has a conventional six-speed automatic gearbox. Gear changes were smooth, and it knows how to optimize the low-end torque that the engine delivers. More importantly, it is easy to crawl with this transmission. The 3008 can be driven around the notorious Arc de Triomphe roundabout or in rush-hour traffic without difficulty.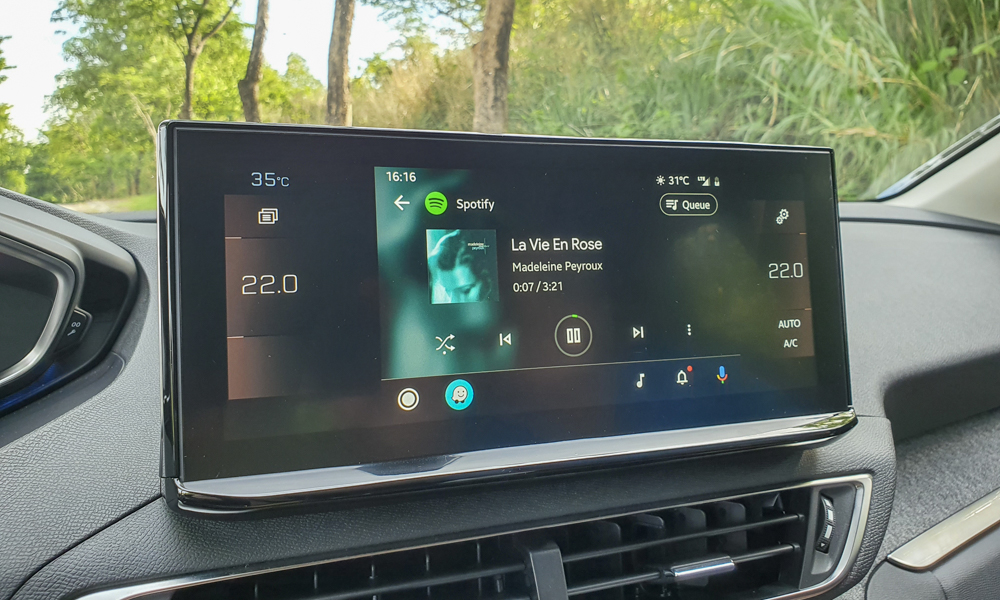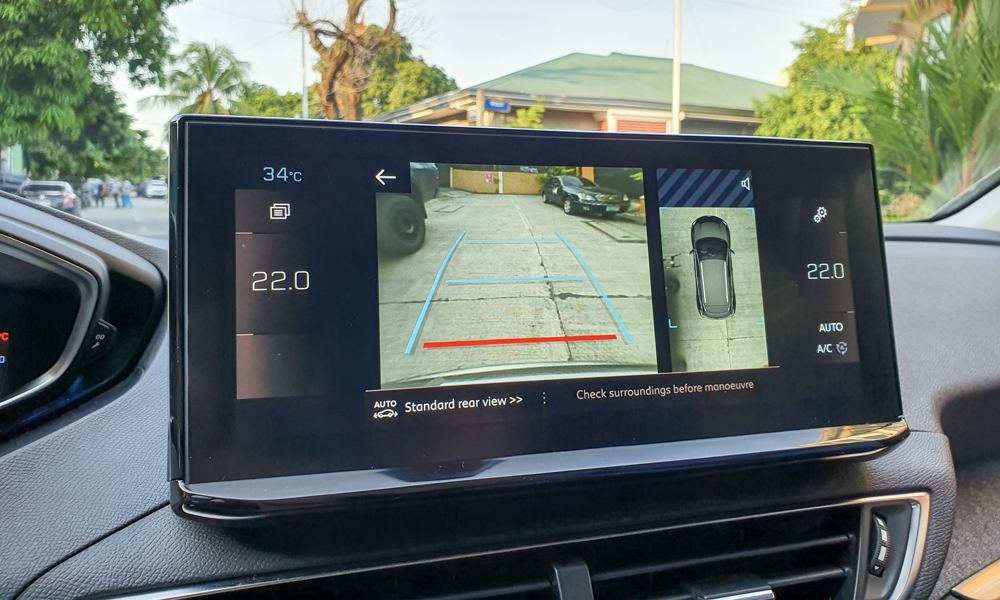 Topping everything off is the styling. In my opinion, it's one of the eye-catching vehicles out there and for good reason. I can't get enough of the fangs because they are bold and in-your-face. The red lenses on the taillights "disappear" when you shut down the car, giving it a clean look when you walk away from it. The studded radiator grille is an acquired taste and will destroy your sponge when you wash it, but I like the look of it. It certainly matches the multi-accented 18-inch alloy wheels.
By the way, you might think that I have omitted including this car's variant by mistake. That's because there is none. Peugeot used to christen its cars with trim levels like "Allure" and "GT Line." But a quick call to the automaker's team confirmed that there will be no such names, and that the 3008 will have a single variant only.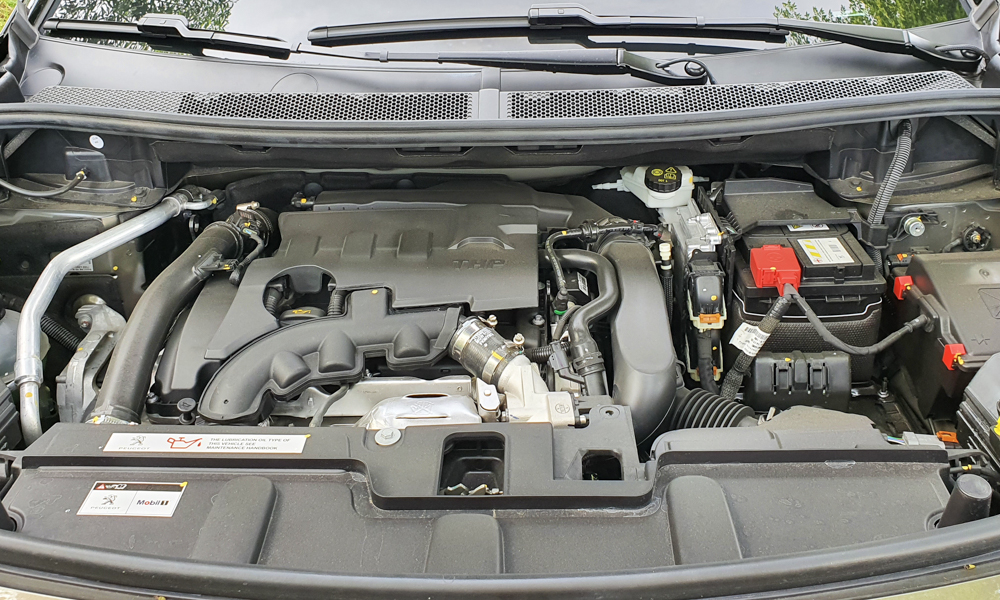 So, the 3008 is weird, but in a good and interesting way. And I would certainly recommend it to those looking for something unique and upmarket. But the more important part is how the new and improved Peugeot will now perform in our market. I think its closest competitors are Subaru and Mazda, and those companies have a far bigger dealership network. If the brand can justify that the car's P2,090,000 price is worth its French ways, Peugeot has a potential winner here.
PEUGEOT 3008
| | |
| --- | --- |
| Engine | 1.6-liter four-cylinder turbo gasoline |
| Transmission | 6-speed automatic |
| Power | 165hp @ 6,000rpm |
| Torque | 240Nm @ 1,400rpm |
| Dimensions | 4,510mm x 1,850mm x 1,628mm |
| Drive layout | FWD |
| Seating | 5 |
| Price | P2,090,000 |
| Upside | This car has many quirks that make it enjoyable to drive and interesting to live with. |
| Downside | Peugeot is a new player in the market (again), so long-term customer support is a question mark. |