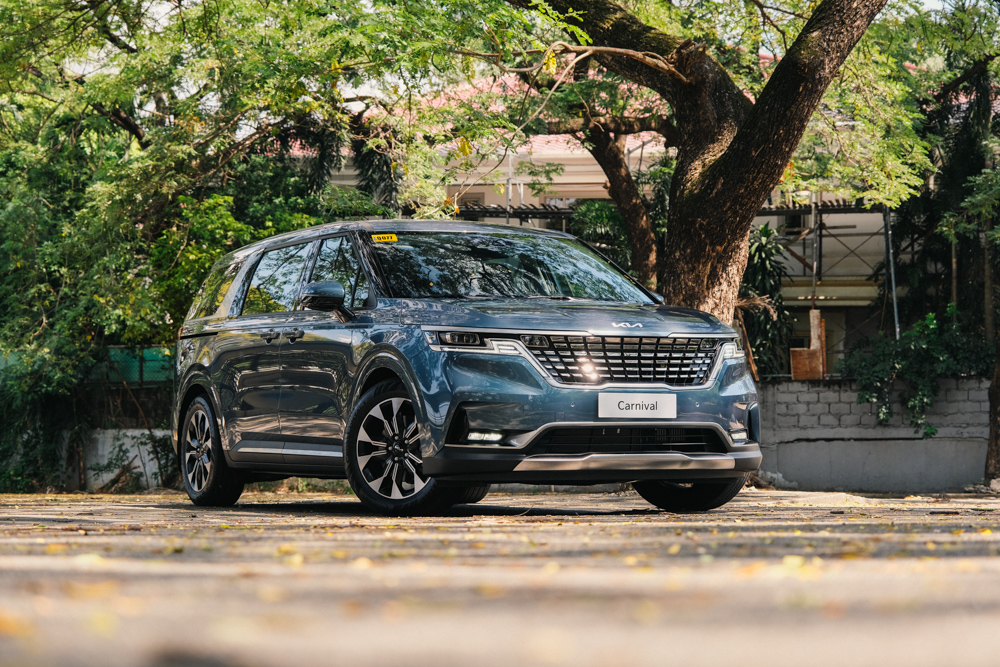 When you think of segment-straddlers, the ever-dominant crossover comes to mind. But of course, there are niches that this "do-it-all" segment can't cover as well, like what the humble minivan excels in.
Sure, these family haulers have evolved into some form of elegant transport, and they have excelled in carrying more than what your average crossover can. But the all-new Kia Carnival has taken a whole different approach to reach its end goal of being the ultra-luxurious people mover.
And in the exact words of my friend who saw the car in person, it is an "SUV with sliding doors." This is true in more than just one aspect, actually.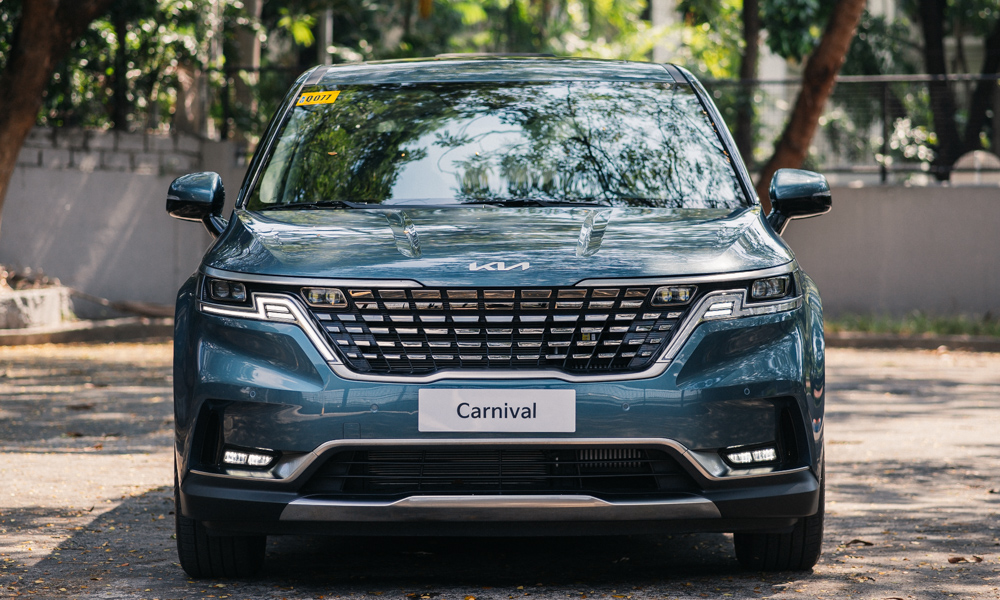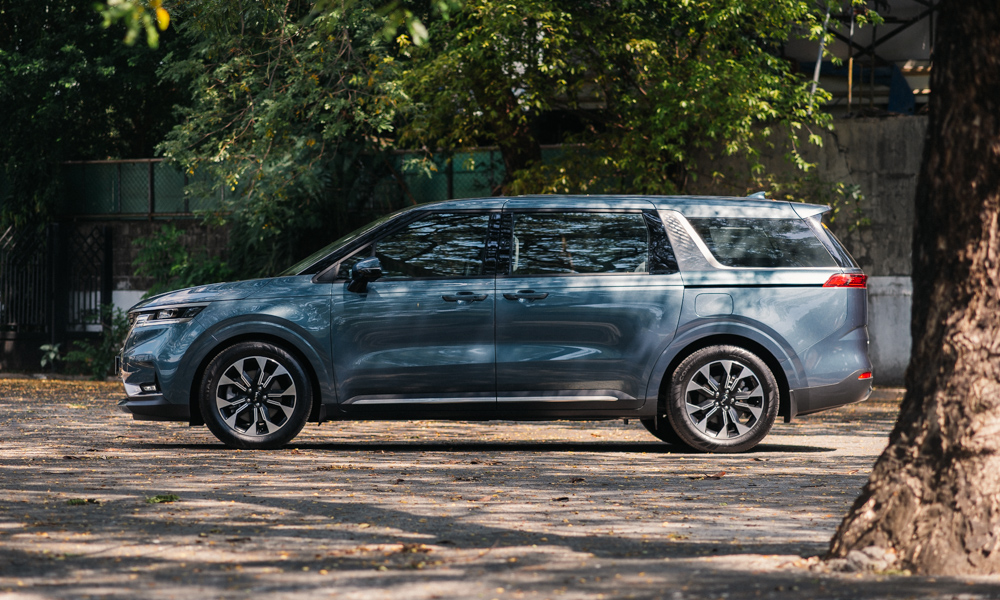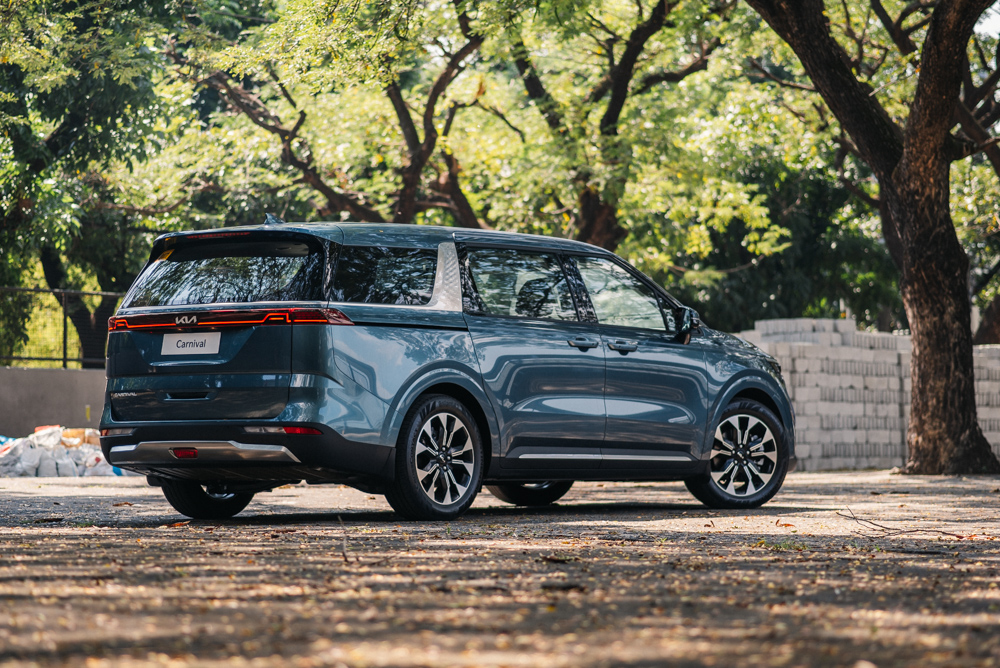 This is especially evident when you first see the vehicle. I remember when I saw it last year (via gray-market imports), its design immediately caught my eye as it was unusual and futuristic. It's a refreshing sight since we swim in a sea of similar-looking minivans prowling the streets.
A year later and this fact still holds water, as the car received curious stares and double-takes while I was driving it inside some affluent villages. Although you truly need to have some intimate time with it to see what sets this "Grand Utility Vehicle" apart from its rivals.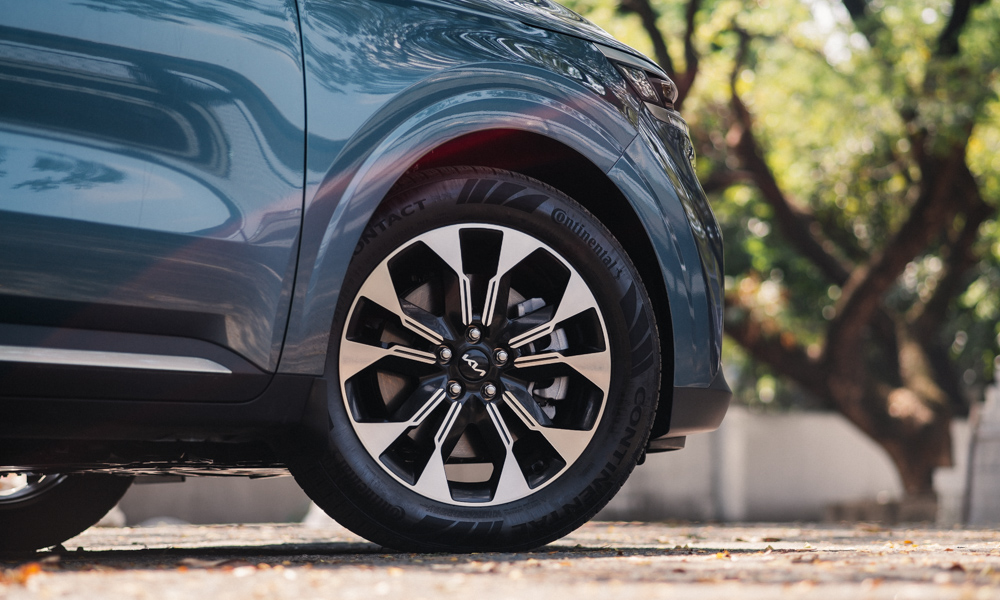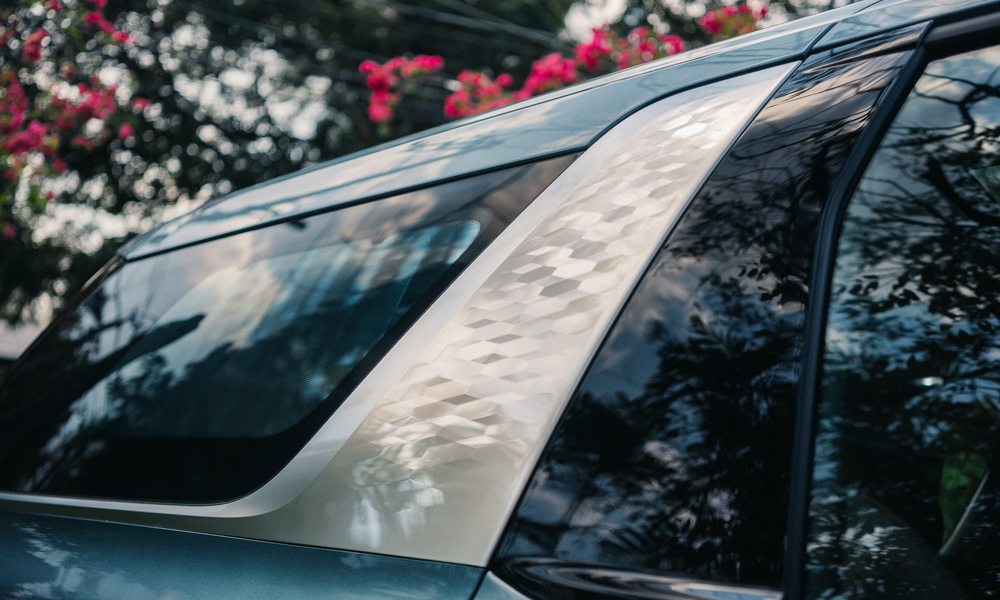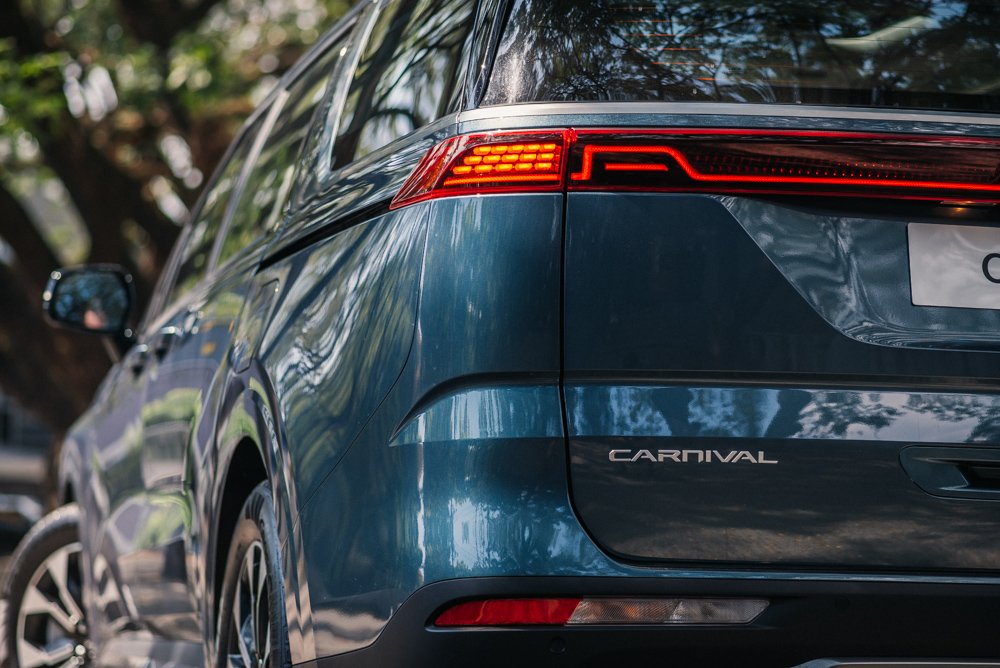 Things you would expect this luxury minivan to have are LED lighting elements (like the rear lightbar and the front N-shaped DRLs), satin silver garnishing, and an imposing interpretation of the automaker's "Tiger Nose" grille.
But bulbous fenders, 19-inch wheels shod in chunky Continental rubber, and plastic cladding with skid plates on the bumpers are things that you'd find on a crossover, yet the Carnival has them. It is wide and long, just like a minivan, but it stands about as high off the ground like a crossover.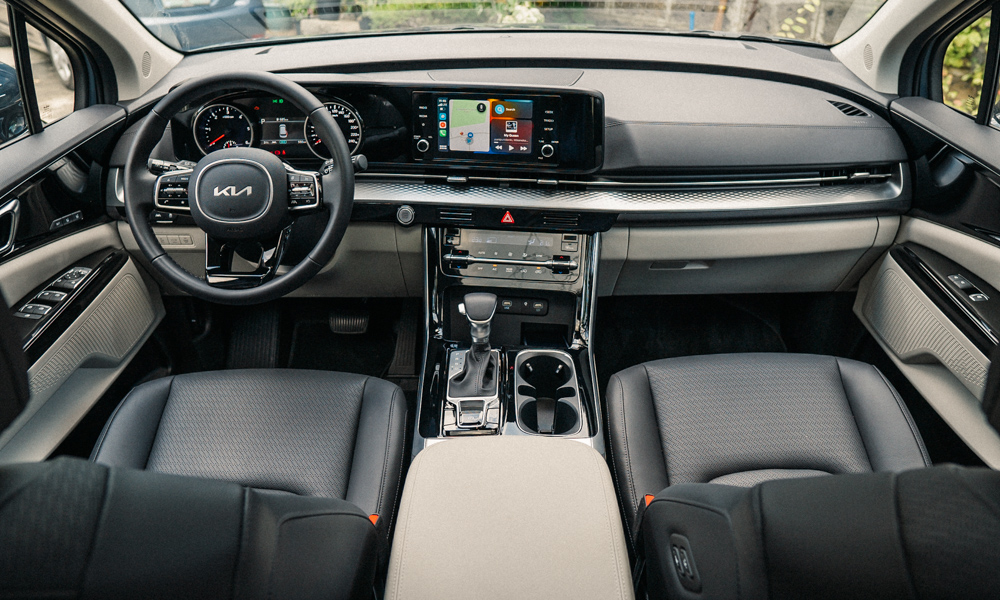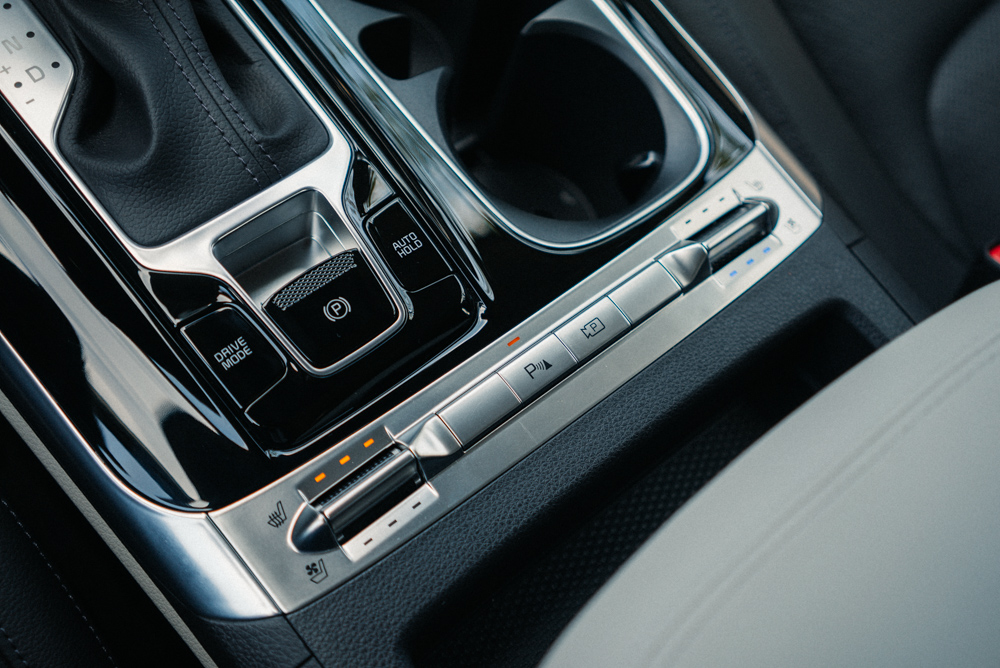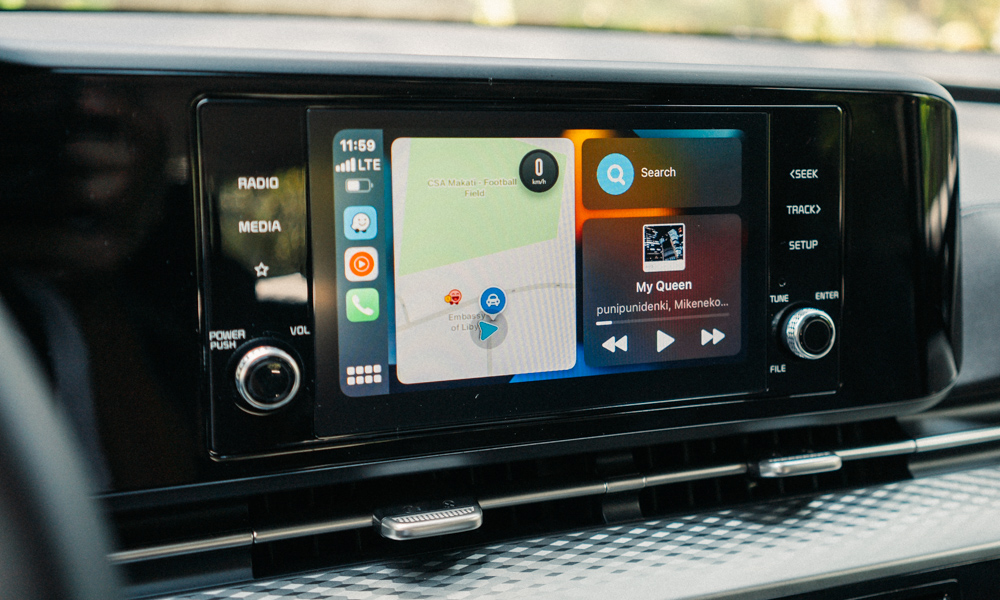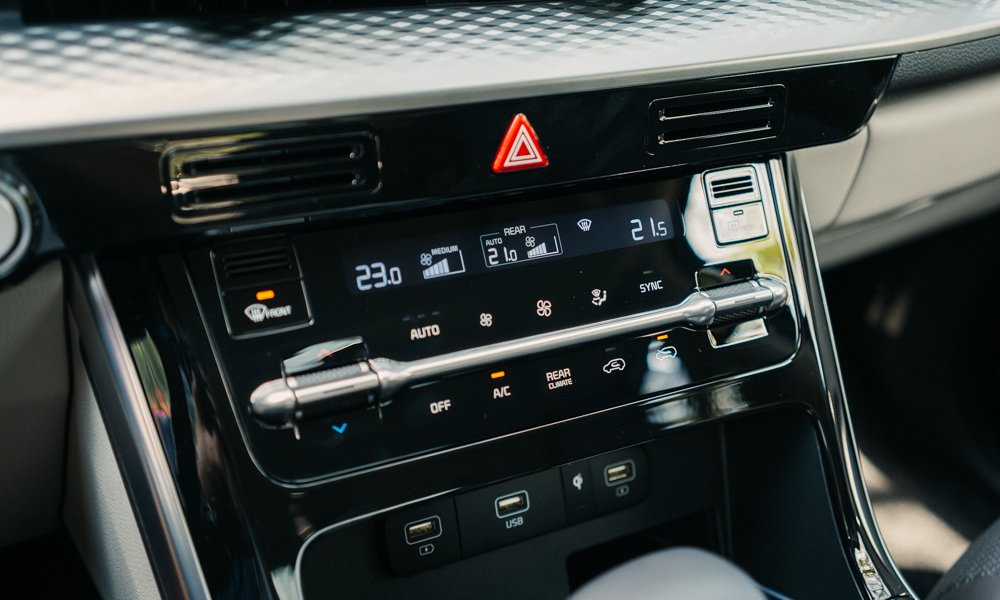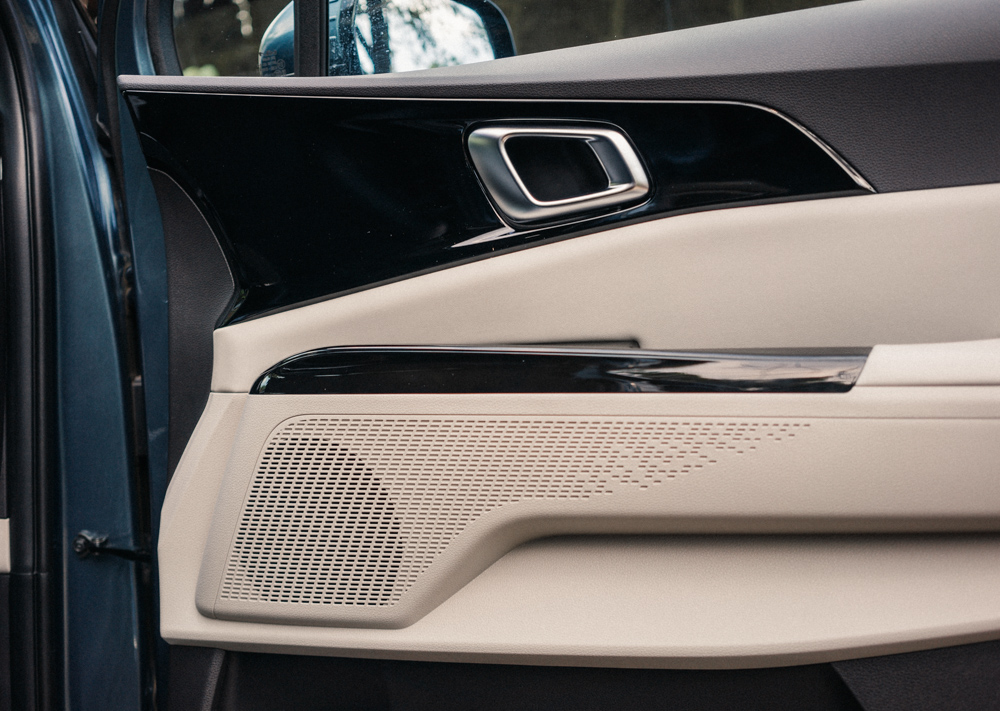 The interior is a massive step up over its predecessor. Gone are the chintzy plastic dashboard trims. In its place are leather trimmings and upholstery, satin silver accents (with the same diamond pattern), and heaps of piano-black plastic.
Up front, there's a monolithic black panel that spans the driver's side to the center console. Instead of dual 12.3-inch displays, our local model receives traditional gauges and an eight-inch infotainment screen.
We would've preferred the larger screens, but we're not complaining, as there's support for wireless Apple CarPlay and Android Auto. Other niceties include a wireless charger and triple-zone climate control. There are six speakers, which sound good after a quick EQ tune.
Rear occupants have their own climate control (but you can ask your driver to change it for you), a 12V socket in the center console, and seat-back-mounted USB ports.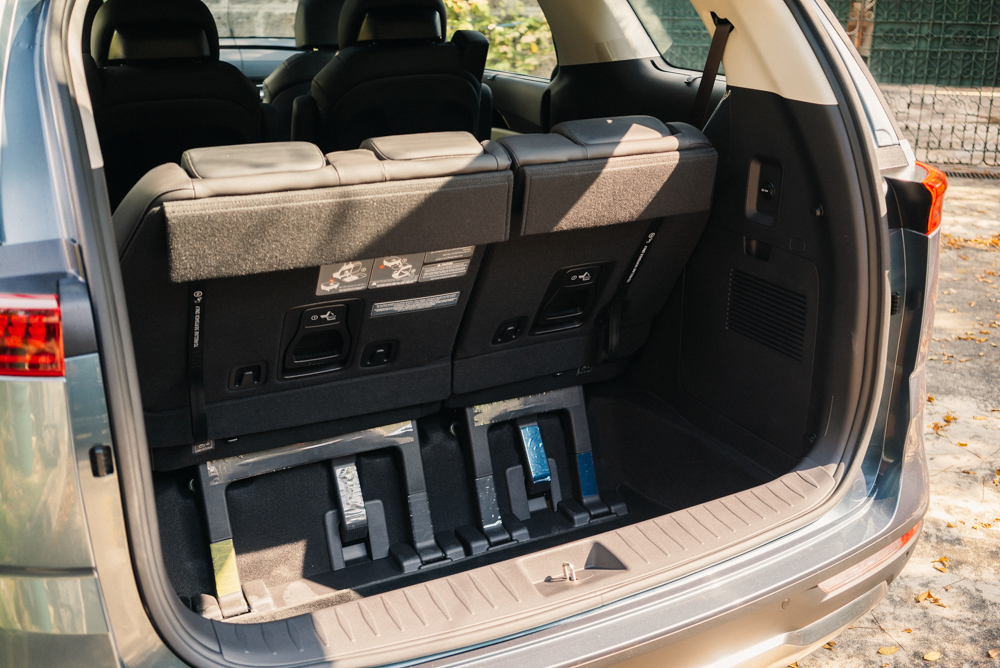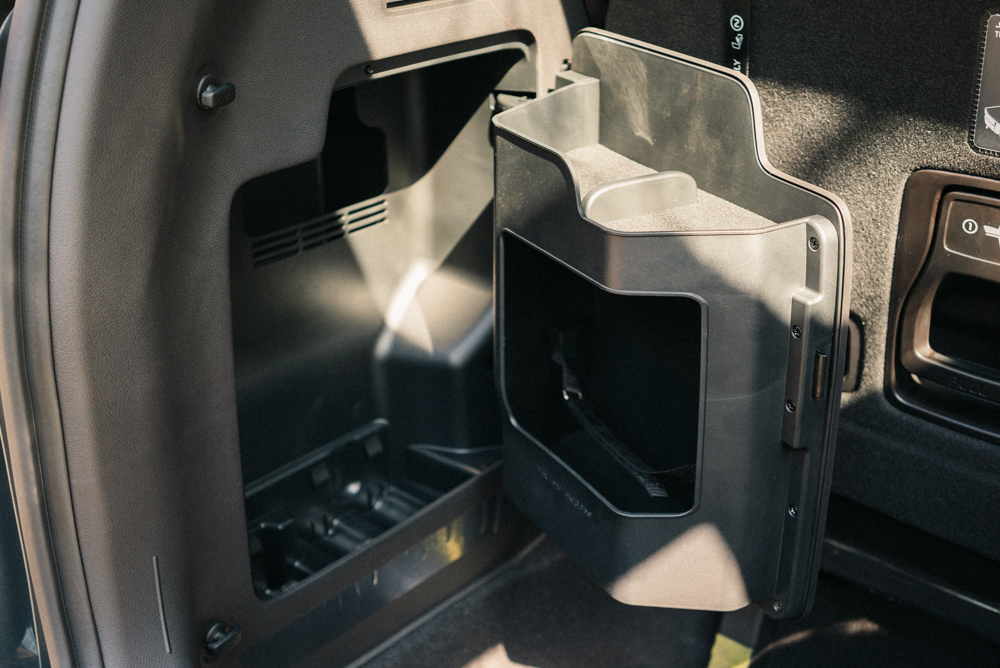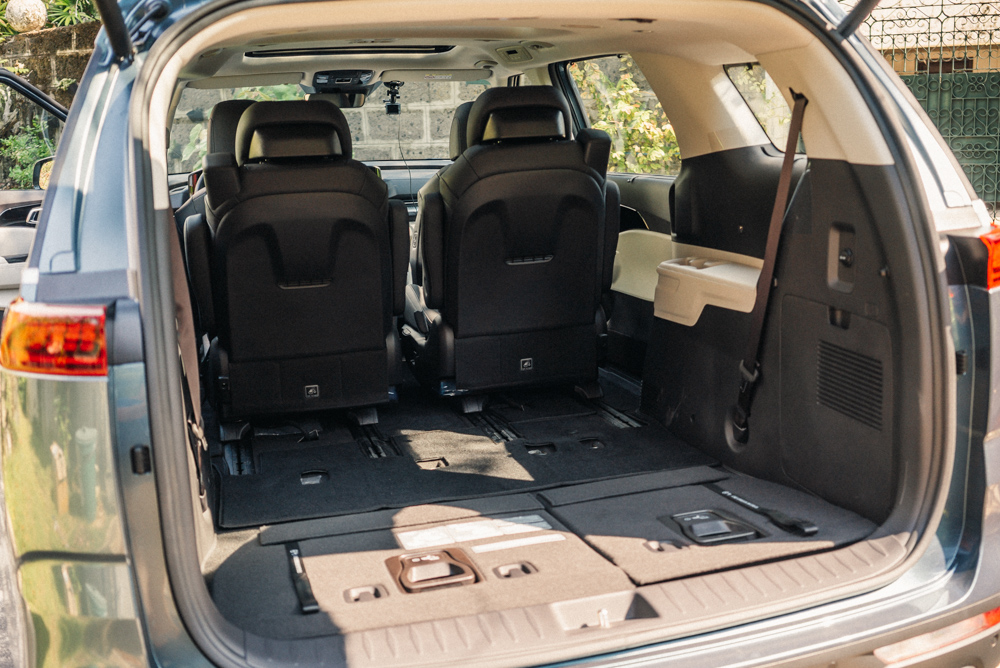 It's a very wide cabin to be in. The second-row "premium relaxation seats" (which are heated and cooled) can move fore and aft, and side to side. The third row can also seat three abreast, perfect spot for the children.
With all the seats up, it has a rather deep space for luggage and cargo behind the third row—like your typical trusty minivan.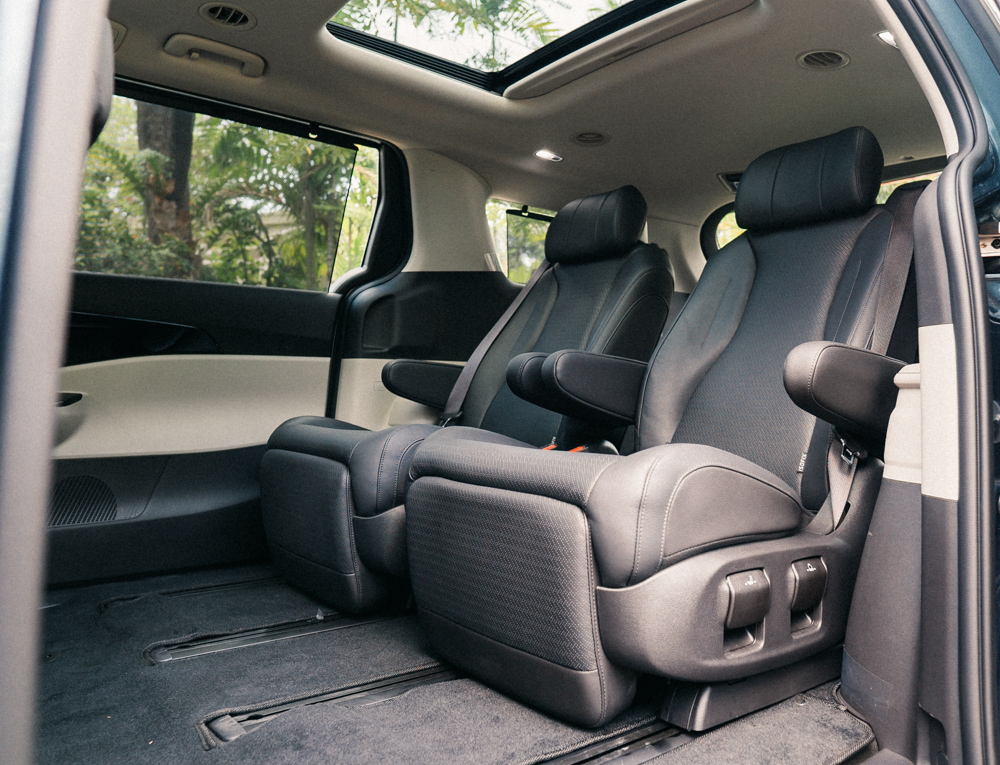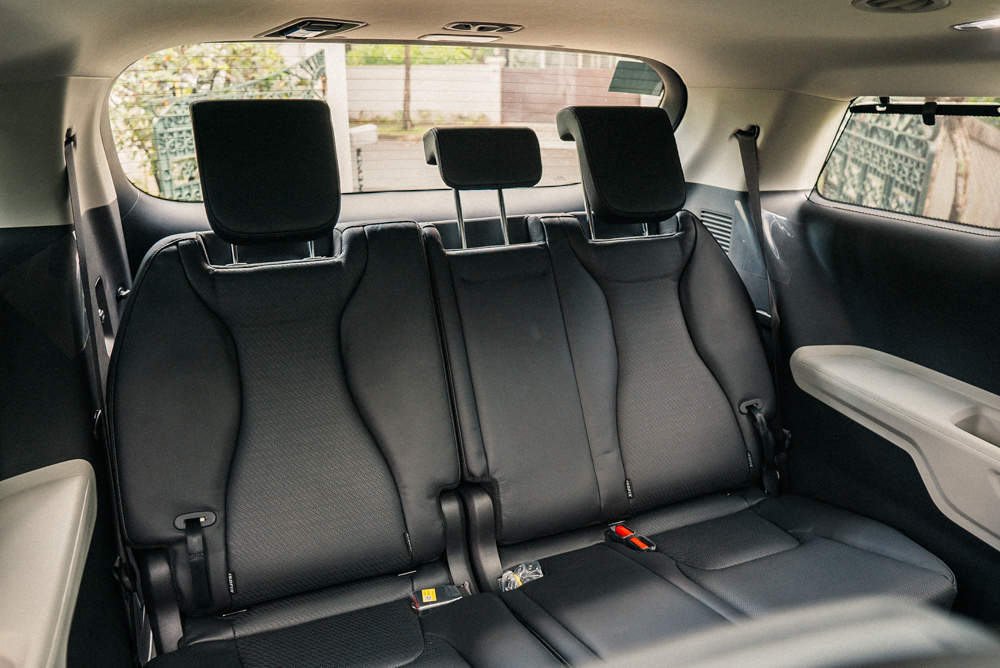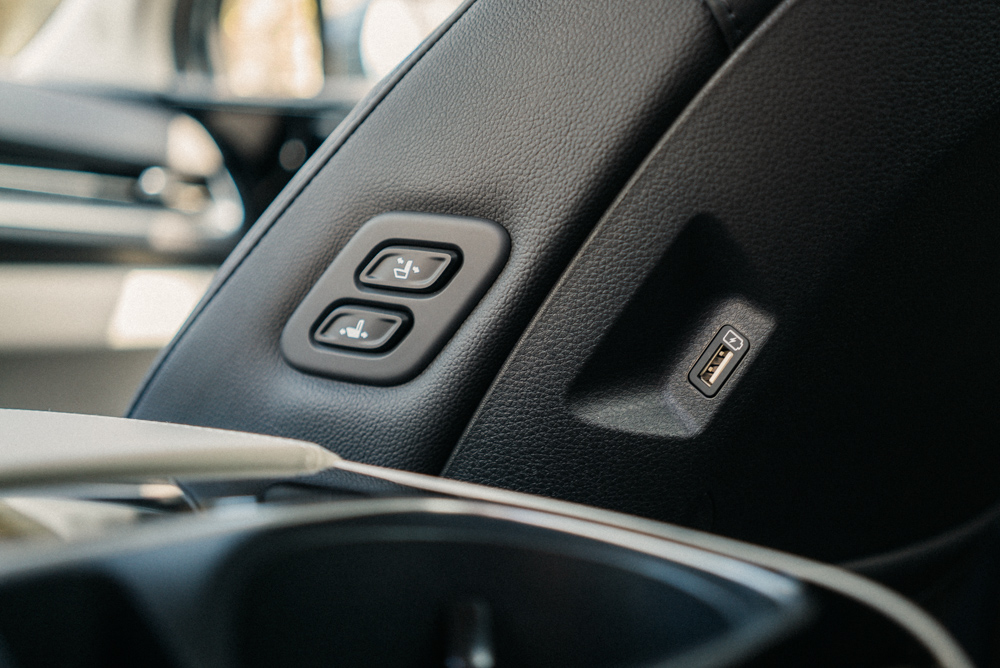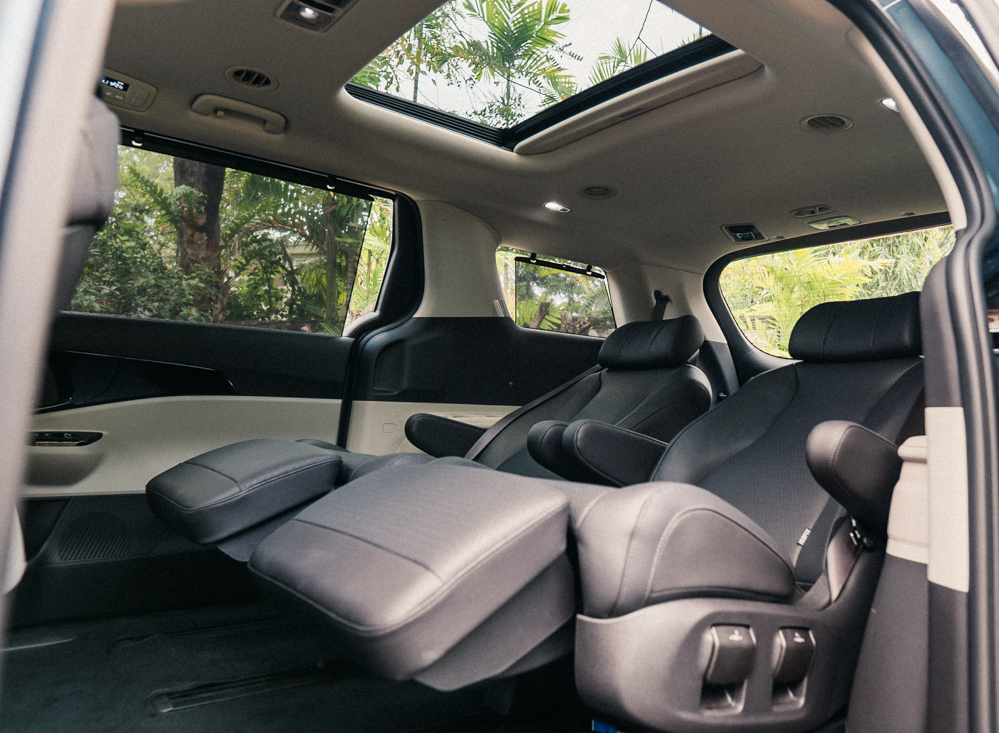 Tumble the third row into the floor, slide the captain's seats backward, and deploy the power-operated ottomans as you recline. This is how tired parents or executives will use the vehicle as a VIP transporter. Feel free to open up the second-row sunroof, or deploy the four rear sunshades, which are all manually operated.
Although if you have a taller-than-usual stance, it would make ingress a "crouch-and-climb" affair instead of the usual "step-and-sit" in other minivans. This is most noticeable in the second row (the third row is fine). You're seated in a higher-up position, like in a crossover. This can also be a bit challenging for taller individuals, as the second-row sunroof eats into the headroom. My grandparents were asking me if the seats could go any lower.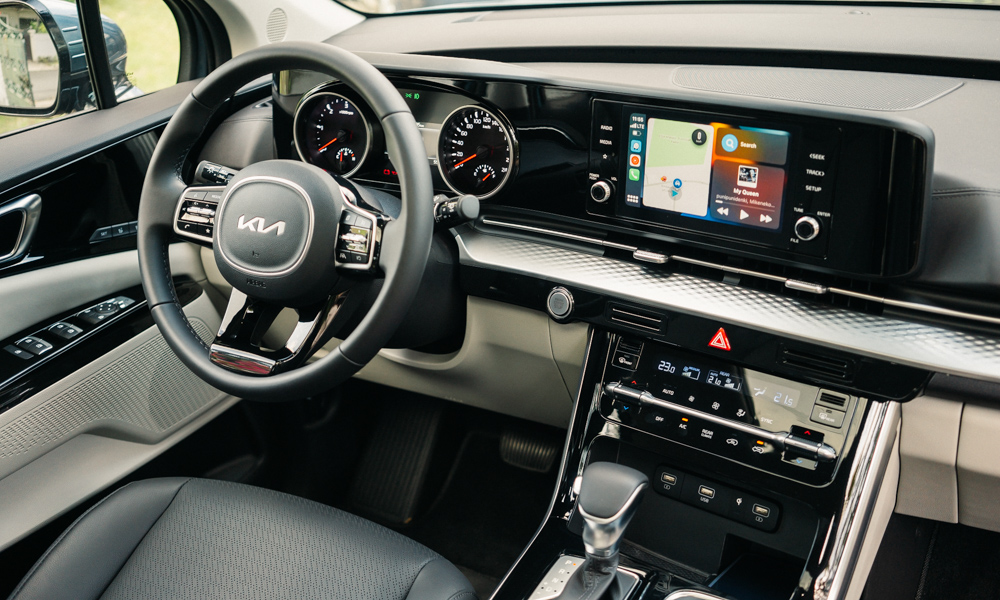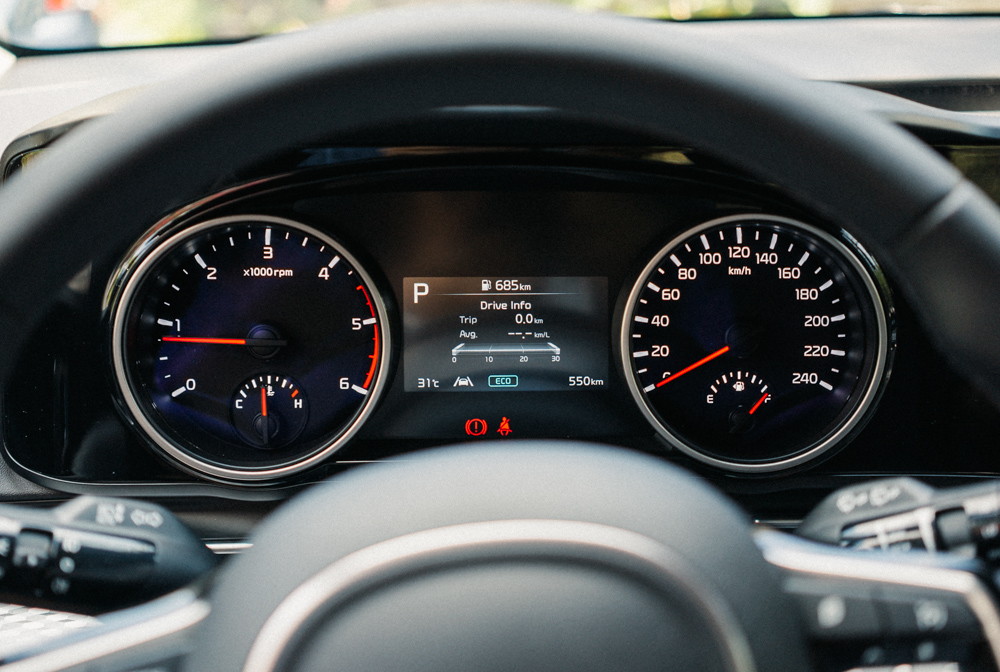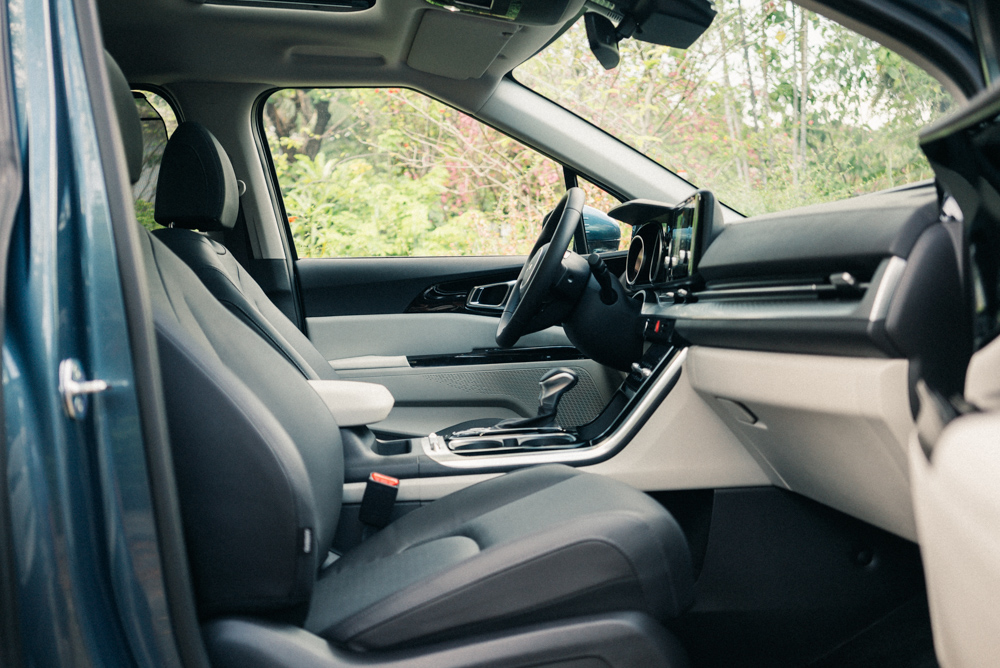 If you're driving the vehicle, you may enjoy the commanding view and excellent visibility that the power-adjustable, climate-controlled front seats offer. But if you're looking for a car-like experience, this is the wrong minivan.
The crossover likeness extends to how it drives and handles. The suspension handles bad roads and undulations very much like one (but refined to a degree), and there's a noticeable amount of body roll. The light steering feel could be tuned to give a little more weight, especially for a vehicle this big.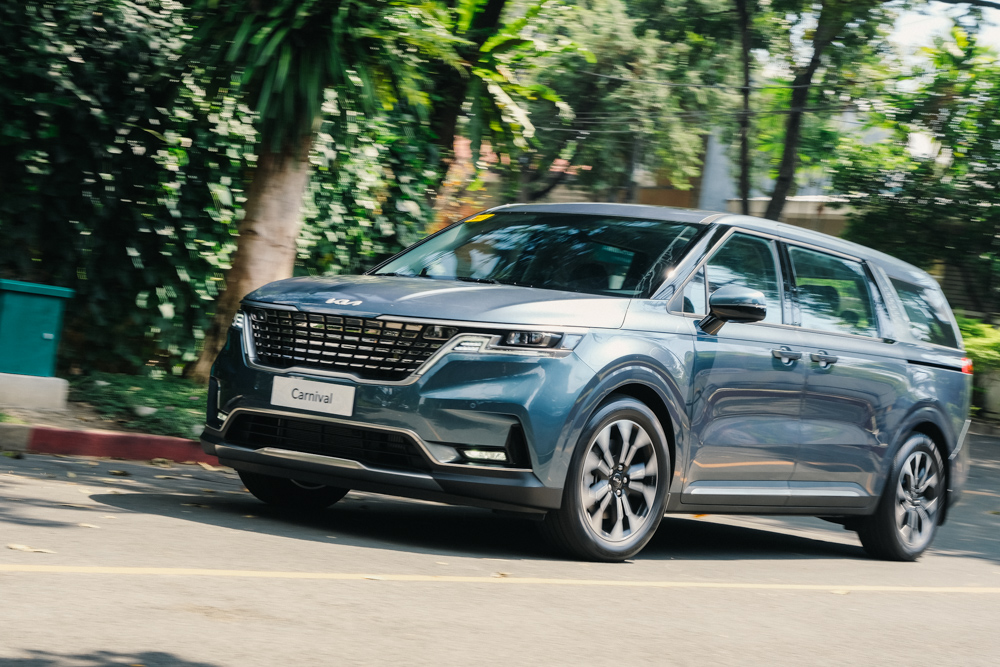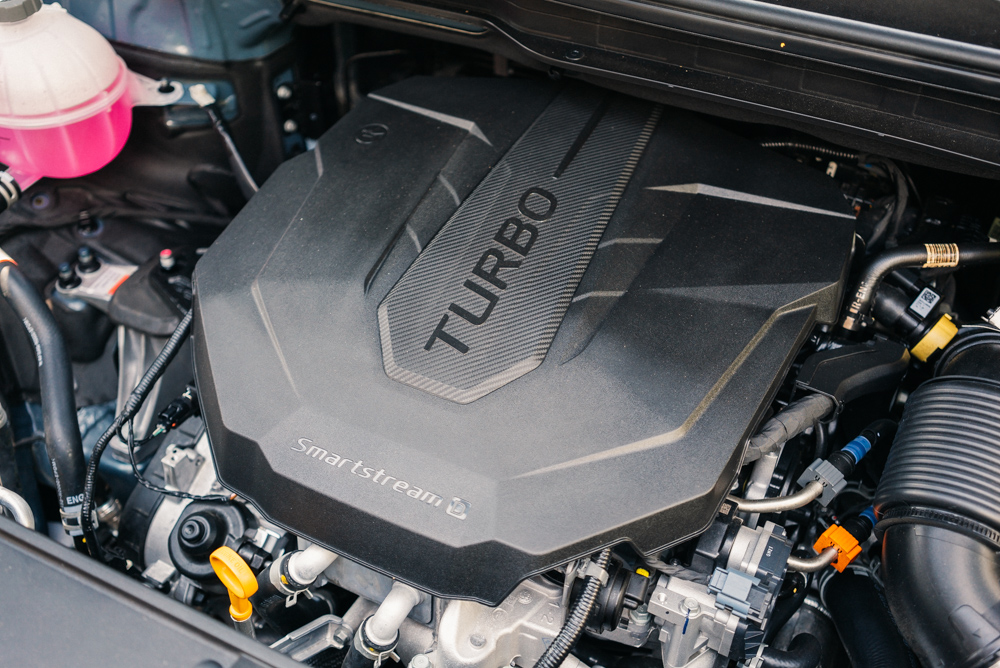 This uses a 2.2-liter Smartstream turbodiesel with a power output of 199hp and 440Nm. There are gobs of effortless power in the lower rev ranges, which is something that many midsize SUVs enjoy.
The vibrations in cabin would have been eliminated with a gasoline engine, but Kia is going for efficiency here. One major benefit is the fuel economy. The day I had the vehicle was an extreme-case scenario: heavy Friday traffic, a fully loaded cabin with A/C running at max, idling for photo shoots. Yet it still managed an average fuel consumption figure of 7.9km/L.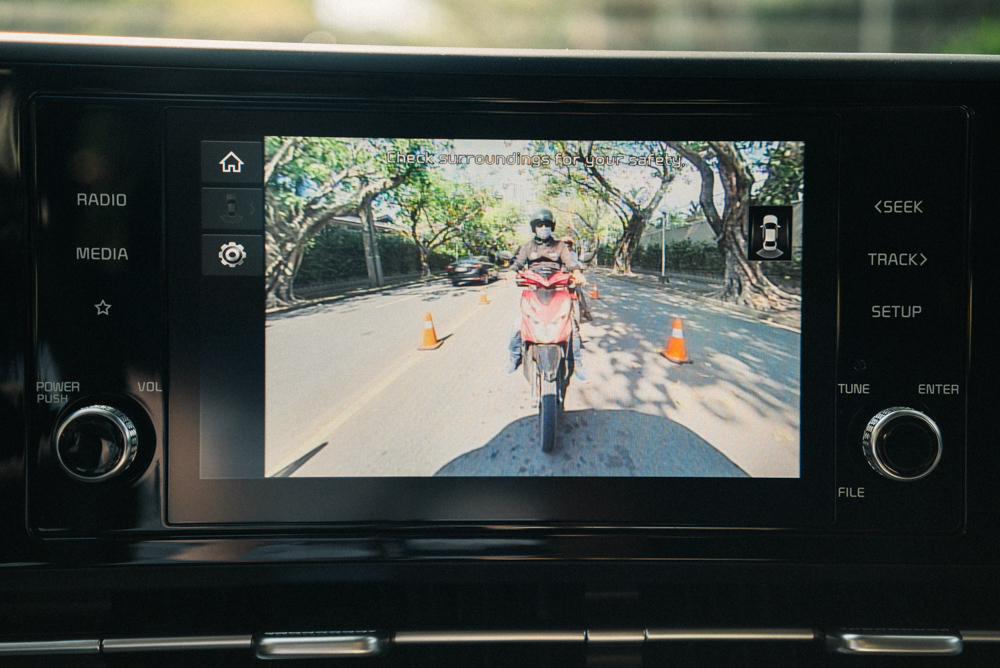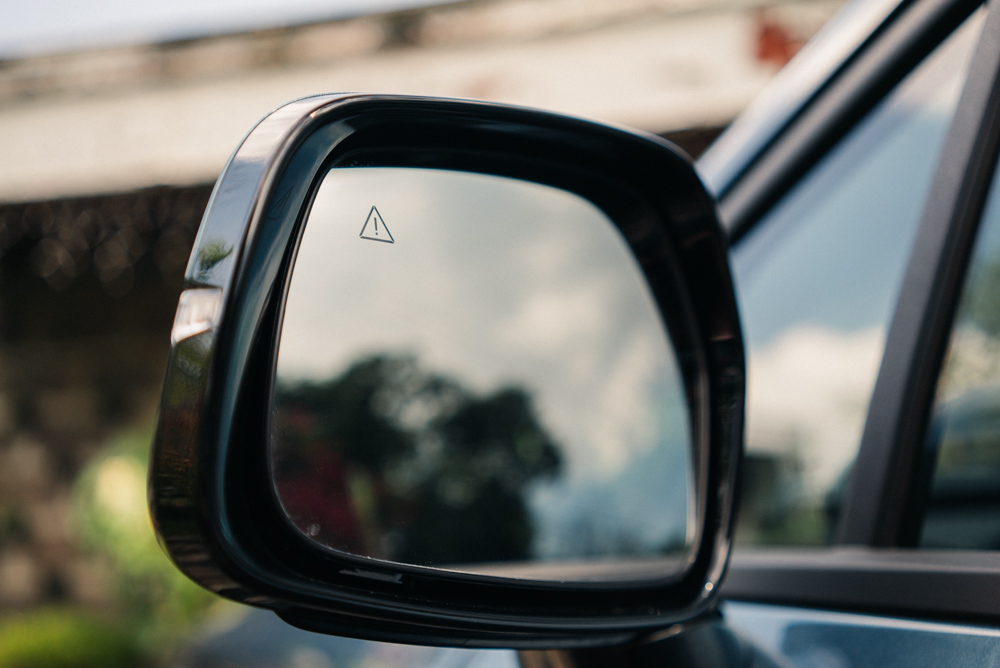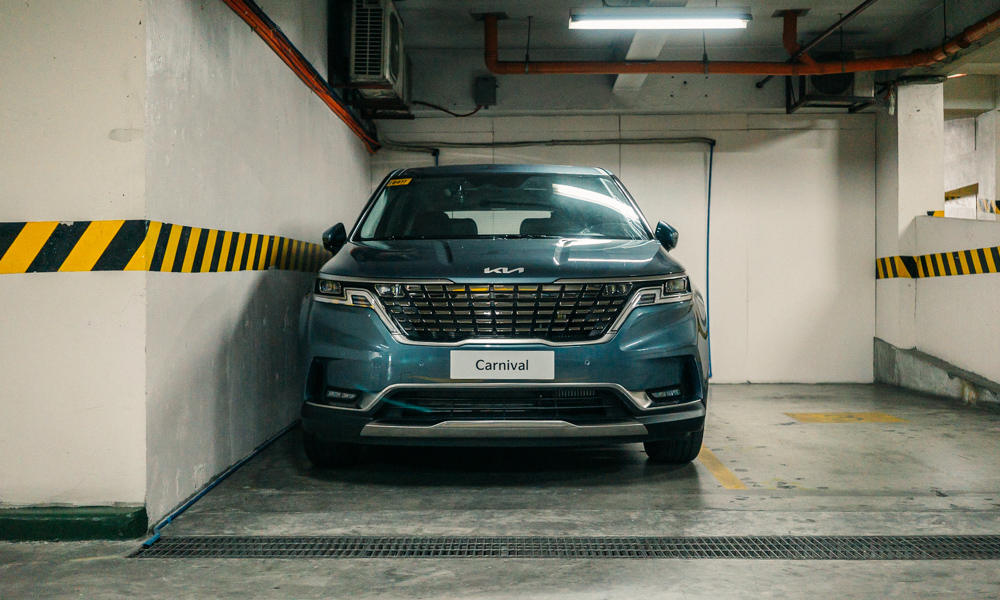 Finally, for the fussy family man, the Carnival also has these safety features:
Lane keep and following assist
Blind-spot detection
Collision-avoidance assist
Rear cross-traffic alert
Forward collision-avoidance assist
Safe exit assist for the sliding doors
There's a very clear reversing camera and parking sensors, but the fancy blind-spot camera and 360° don't make it to our local models. All these features are particularly useful for a vehicle of this size, especially if you're ferrying children or the elderly around.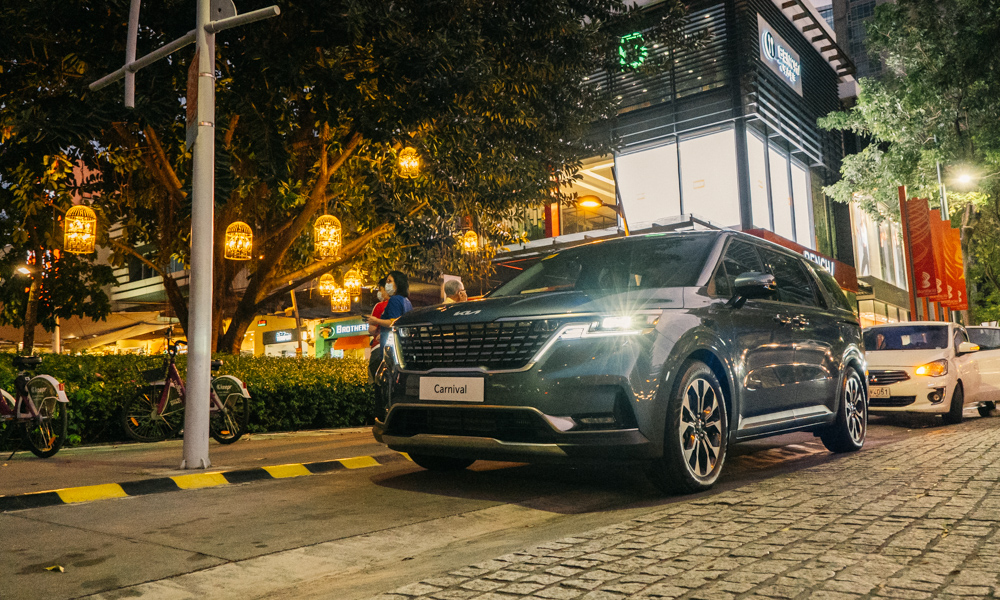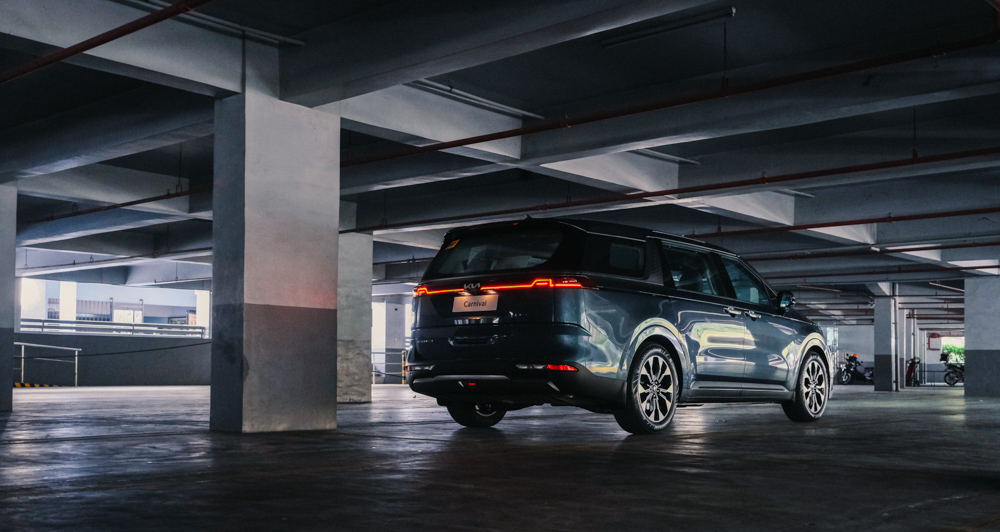 The fourth iteration comes in two variants (the EX and the SX), and you can choose from three colors (Astra Blue, Snow White Pearl, and Aurora Black Pearl). The EX costs P2,540,000, while the SX is priced at P2,988,000. The pearl colors are an additional P10,000 premium. The SX will be available first, launching today at 6:30pm, and the EX will be released next month.
Are you going to put this 'GUV' on your short list? Maybe you should.