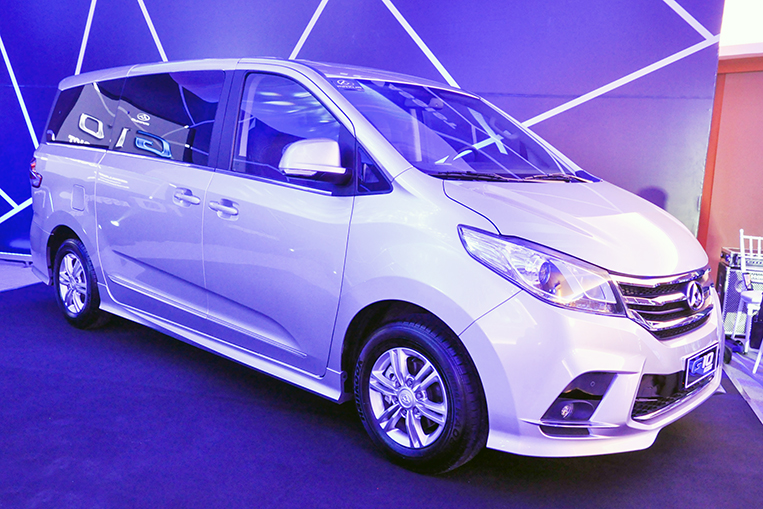 To most observers, people with disability may only go as far as their handicap will allow them. After all, the International Symbol of Access appears to agree with that—the image of which consists of a person in a wheelchair. But to those who have lived with or are living with PWDs like myself, the challenges go way deeper than simply being too weak or frail to travel on foot.
There is the mental and emotional burden of being incapacitated. For those whose healthy and active lifestyles were cut short by a serious ailment, the shame of having to call someone else for assistance is often hard to swallow. These people would normally avoid traveling if it weren't important, so they do not become a bother to their loved ones, especially when being assisted to board or alight from a vehicle.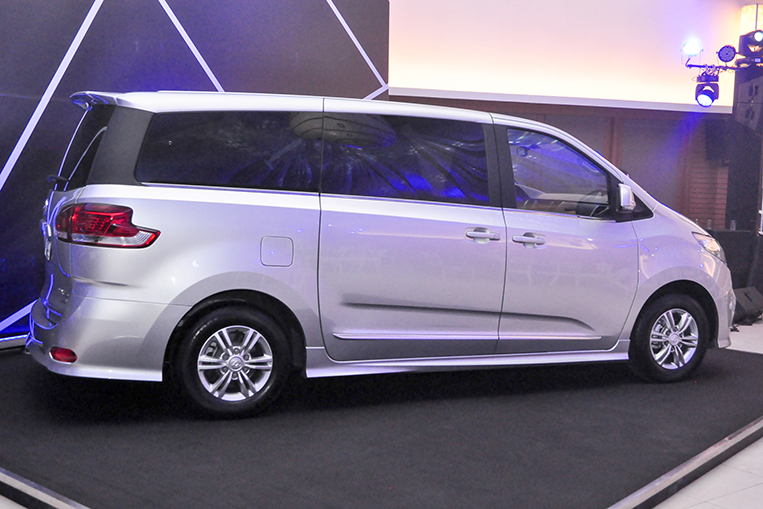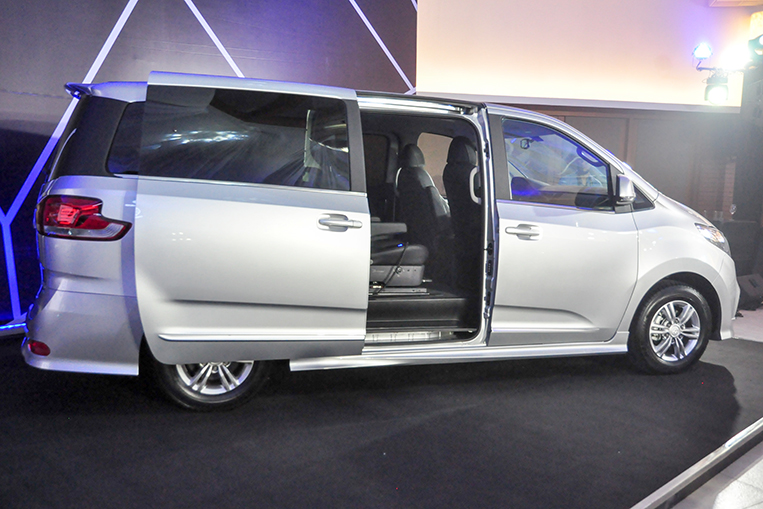 Thankfully, they don't need to get left behind. Not with the Maxus G10 Assist, that is.
The G10 Assist bridges a gap in the market as far as specialized vehicles are concerned. While other customized vans may have plush leather couches or booming sound systems, the G10 Assist comes with an equally special feature that addresses a far nobler cause.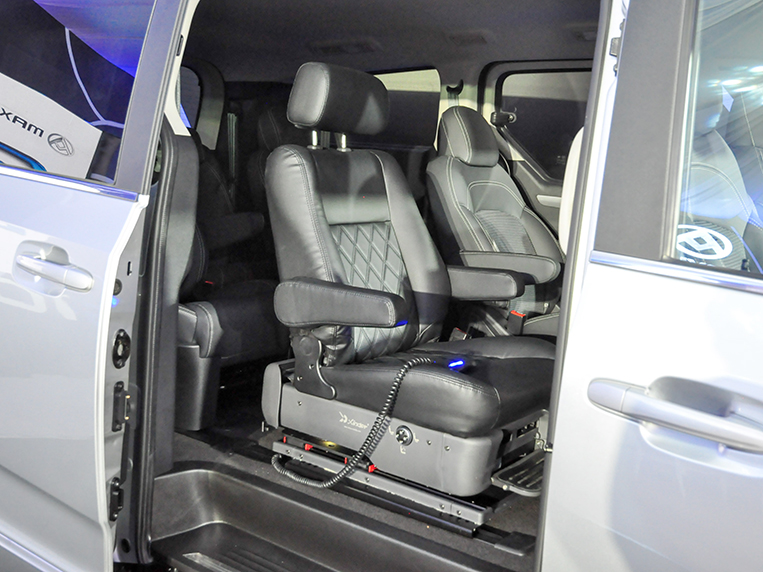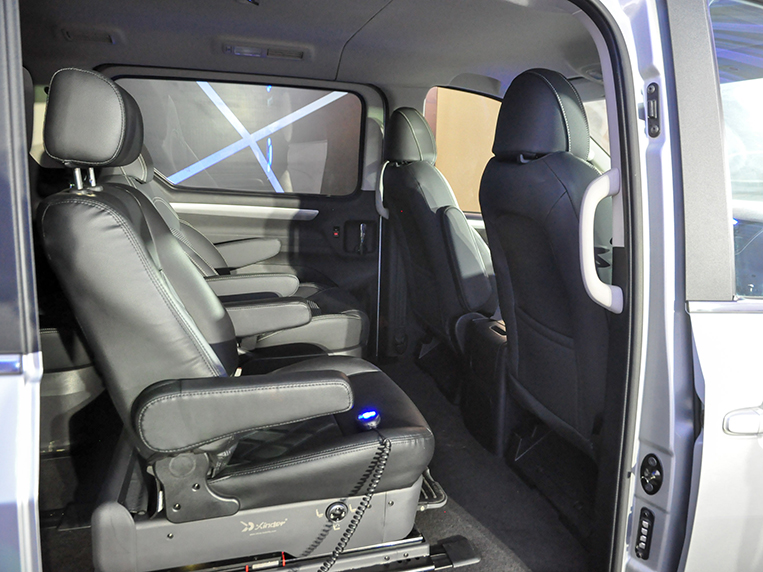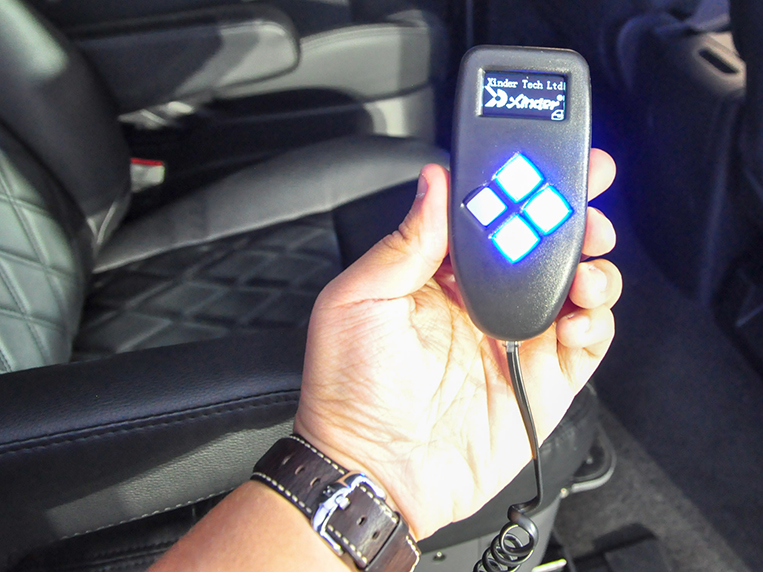 The seat next to the right-hand sliding door is specially designed for access by the handicapped. This seat electrically swivels and swings out the door toward ground level. This means that PWDs no longer have to struggle coming aboard or stepping down from a van's high floor. The seat—operated via a wired controller or a smartphone app—does everything for them.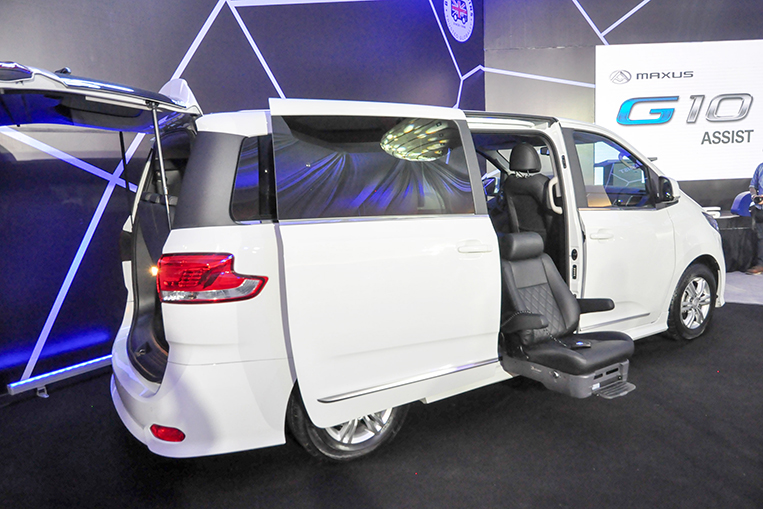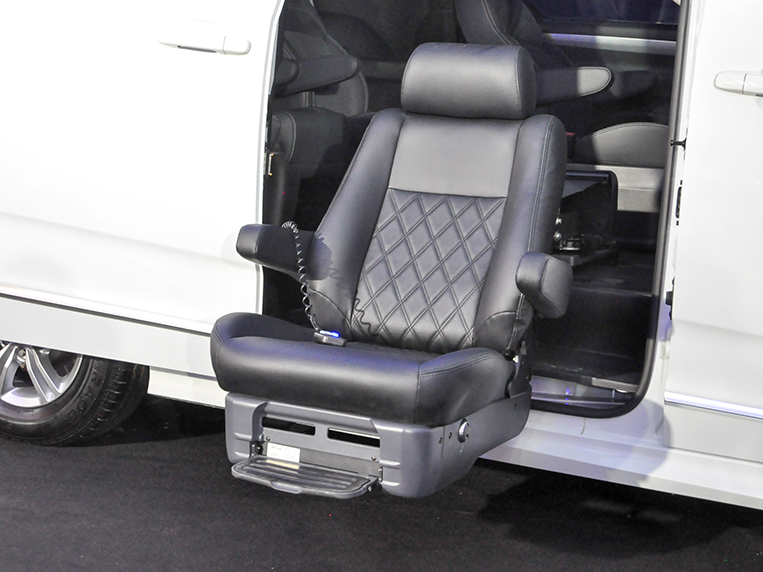 The mechanism at the base of the seat is surprisingly compact and pleasantly smooth. The transitioning of the seat between the outside and the inside of the vehicle is done at a relaxed pace—slow enough not to spook people using the system for the first time. It also appears to be sturdy enough to lift even the porkiest of bodies with ease.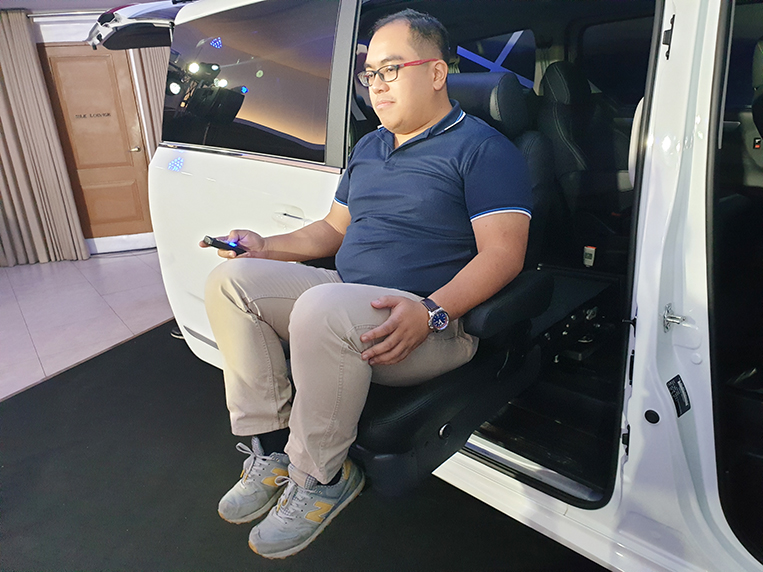 A PWD's rehabilitation process involves not just regaining the ability to move about, but also going back to the life he or she used to live. Restoring even a small amount of normalcy to a PWD's daily routine is important, which the G10 Assist does by making long road trips and even new adventures possible.
The Maxus G10 Assist can be had for a reasonable P2,079,800 and will surely make our physically challenged loved ones very happy. If you have a PWD in the family and you can afford it, give the gift of mobility.