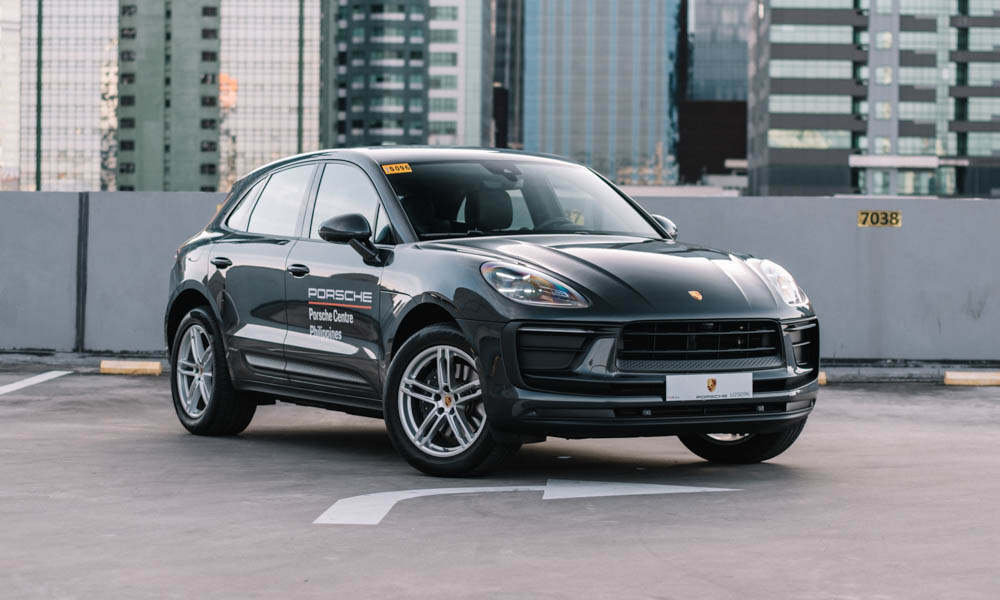 There are good cars. They're probably fun to drive or they wow you with the number of luxurious features that they can cram inside. Then there are those cars that are too good, and they end up feeling a little too clinical because they do exactly what you expect them to do.
For example, I'd expect a brand like Porsche to be sporty first and luxurious second. They do it a little too well, even for cars you think are boring. Well, if you're looking to get a slice of that action but want something newer (and practical), I can point you to the newest Macan.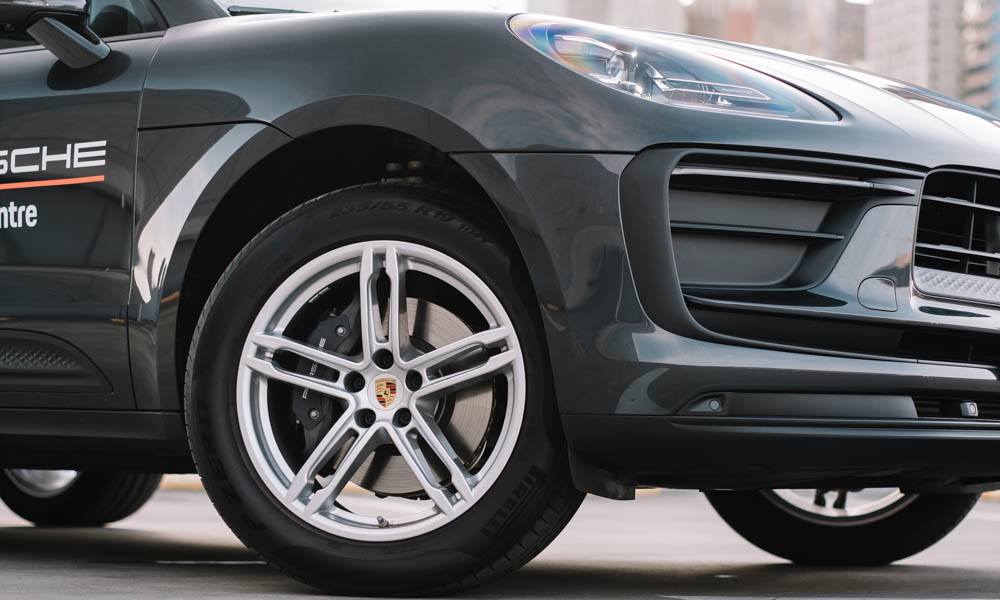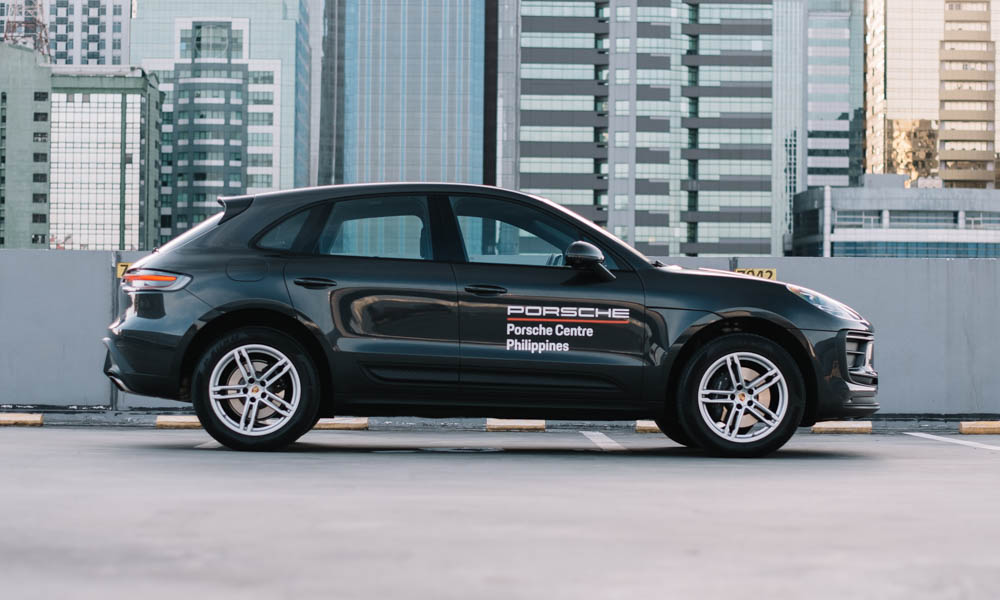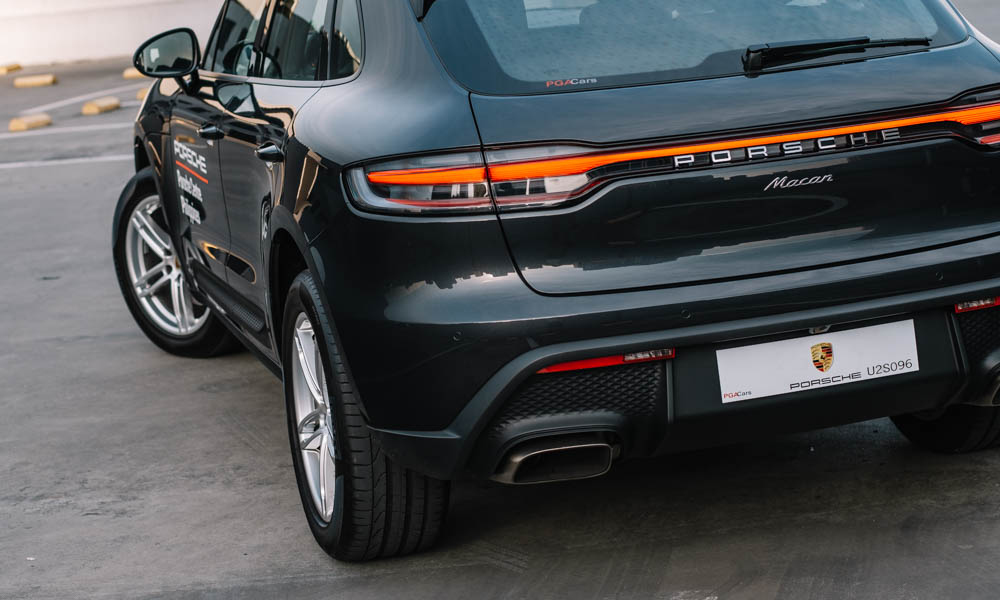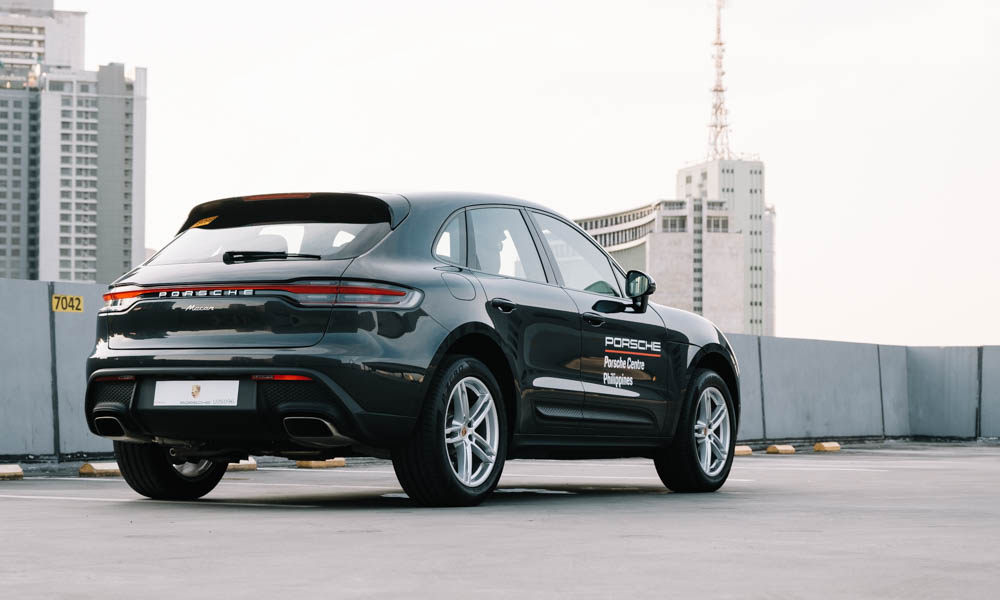 This latest model of the Macan can be called a "baby Cayenne" because it looks almost identical to it. There are clean, purposeful lines, the "sideblades" on the doors, and the recognizable modern Porsche lighting (comprised of four lines as DRLs and a lightbar) at the back.
Of course, it has to remain practical (because it's a crossover). So no dramatic roof rakes, massive fenders, or large spoilers. But it's nice to see sportier elements like the large hood with cutouts for the headlights, a rear diffuser flanked by two exhaust tips (one has a valve that opens in Sport mode), and silver 19-inch wheels that pair well with the vehicle's proportions.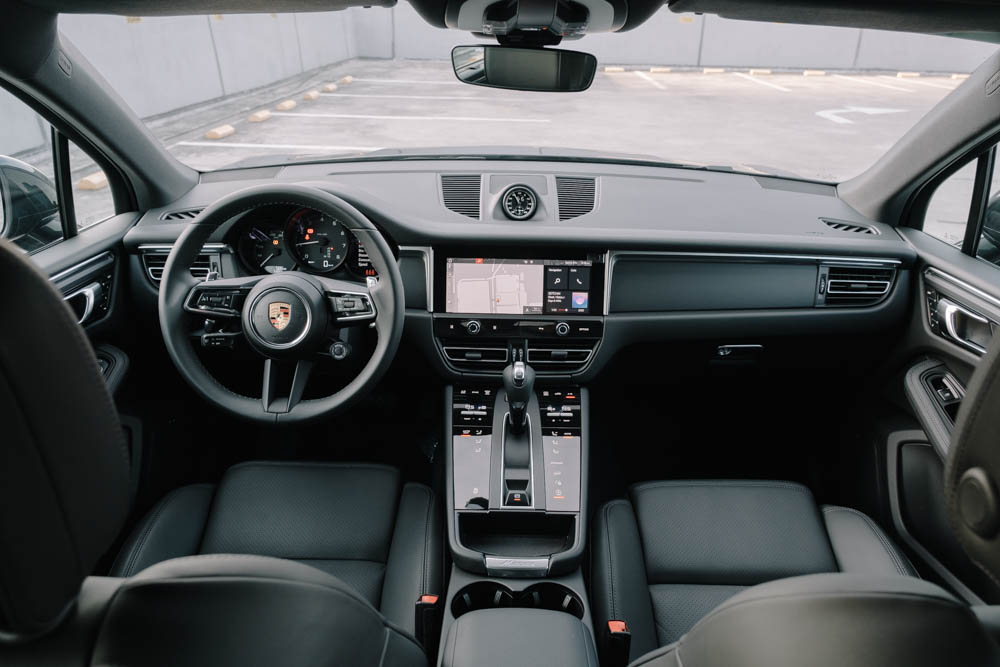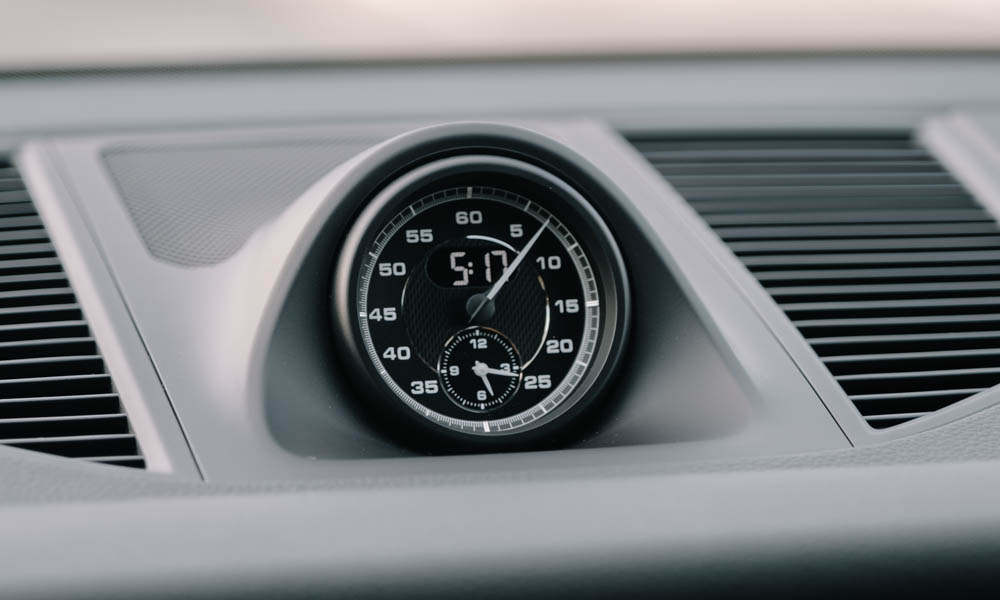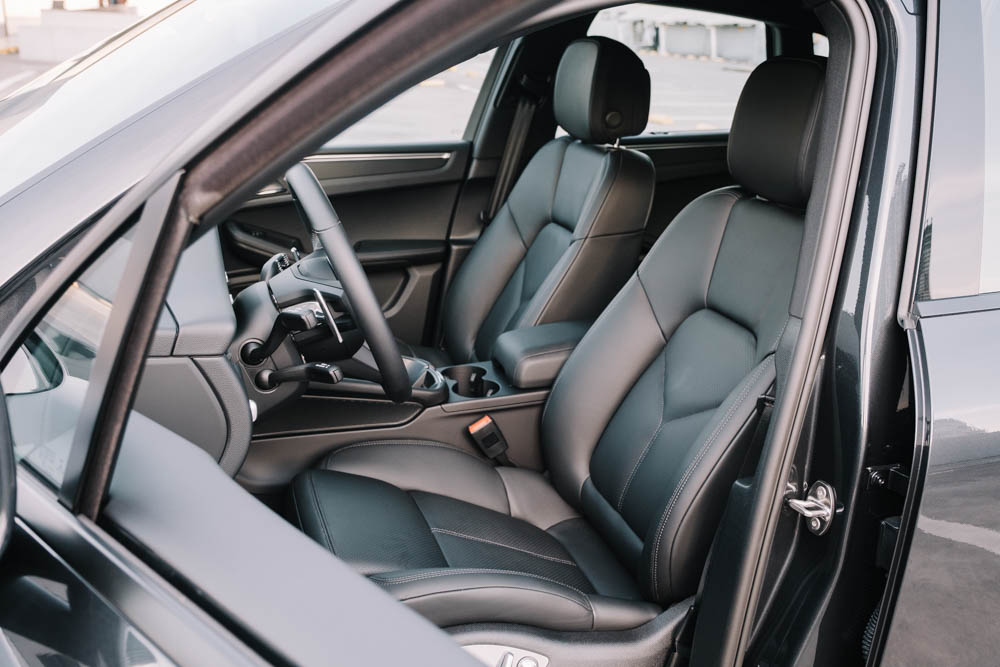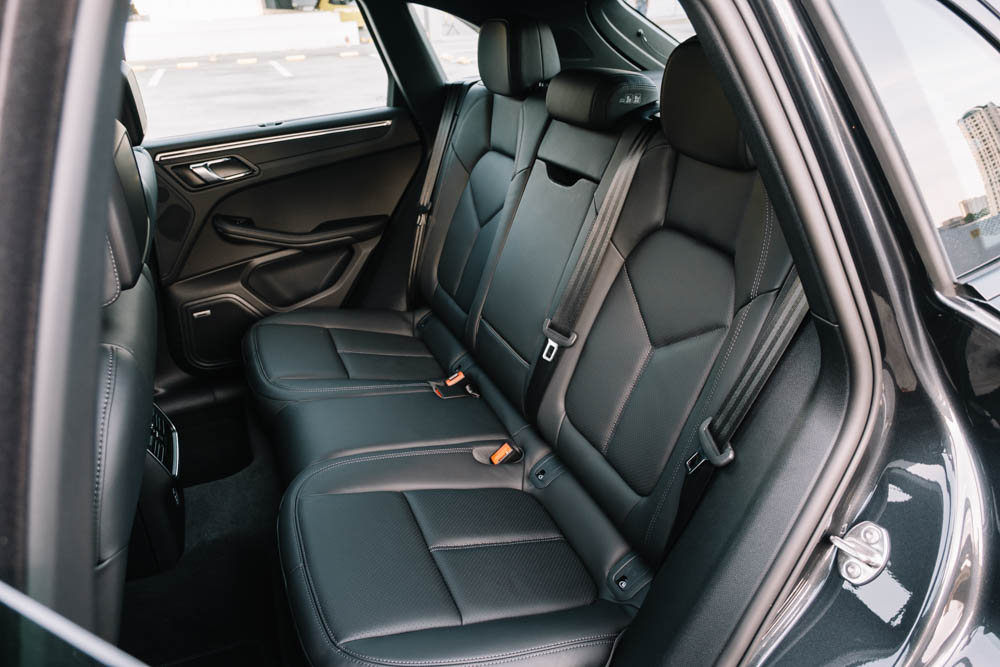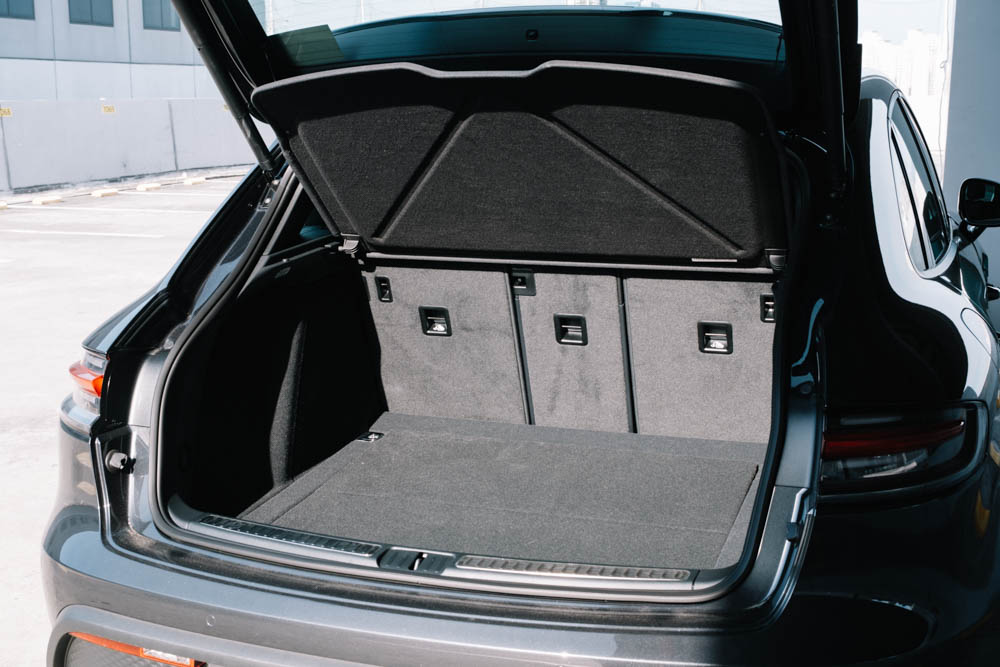 It's a plush yet sporty cabin. No fancy wood or metal trim, just a monochrome color scheme made out of soft-touch materials and leather upholstery with the Sport Chrono clock on top of the dashboard. As a watch geek, it's always nice to see well-designed analog clocks in cars. This also functions as a chronograph (as the name suggests).
The 10.9-inch infotainment comes with Apple CarPlay connectivity, but you'll need to make sure to bring along a USB-C cable if you'll want to use that. Otherwise, you'll be enjoying your music over the excellent Bose speakers via Bluetooth (which isn't the highest-quality option).
There are decent legroom and headroom for rear passengers with a third climate zone and sunshades for extra privacy. But squeezing a fifth person in the middle seat might be an issue with the large transmission tunnel in the center. There's 458L of cargo room at the back with the seats up, so it's good enough for a couple of suitcases or a week's worth of groceries for a small family.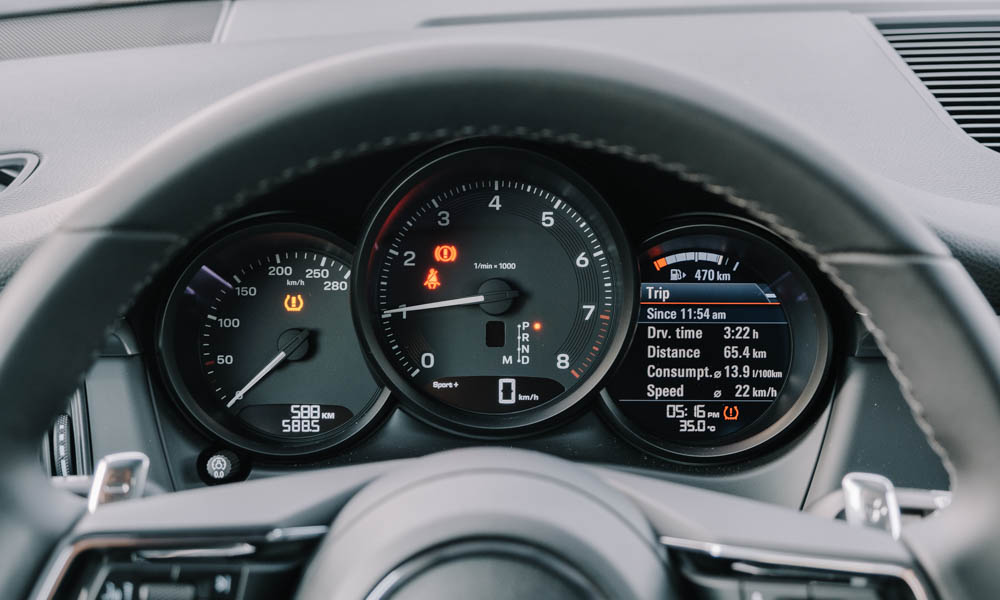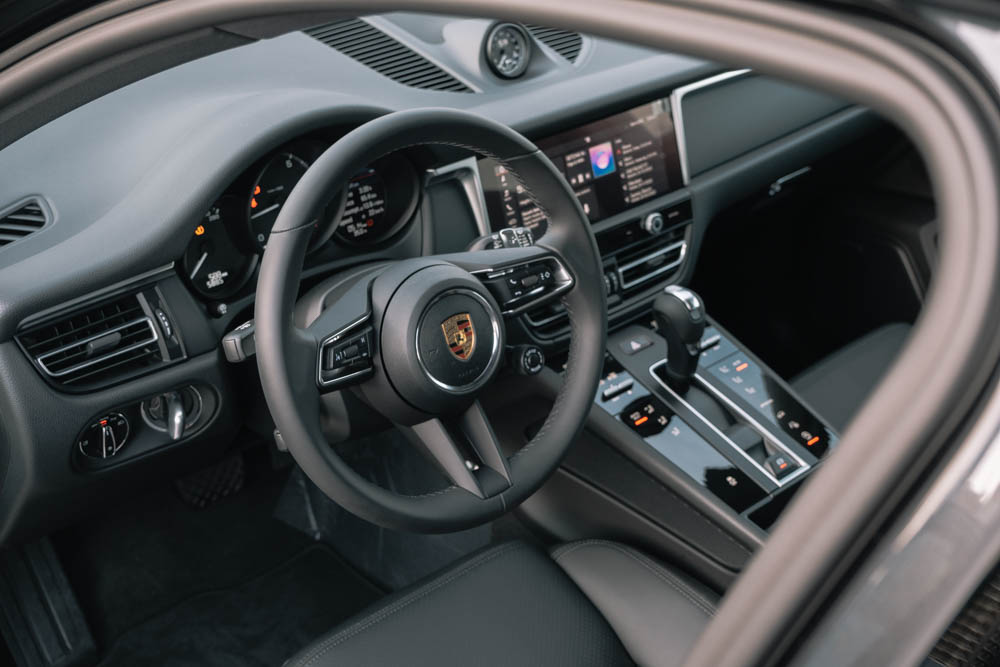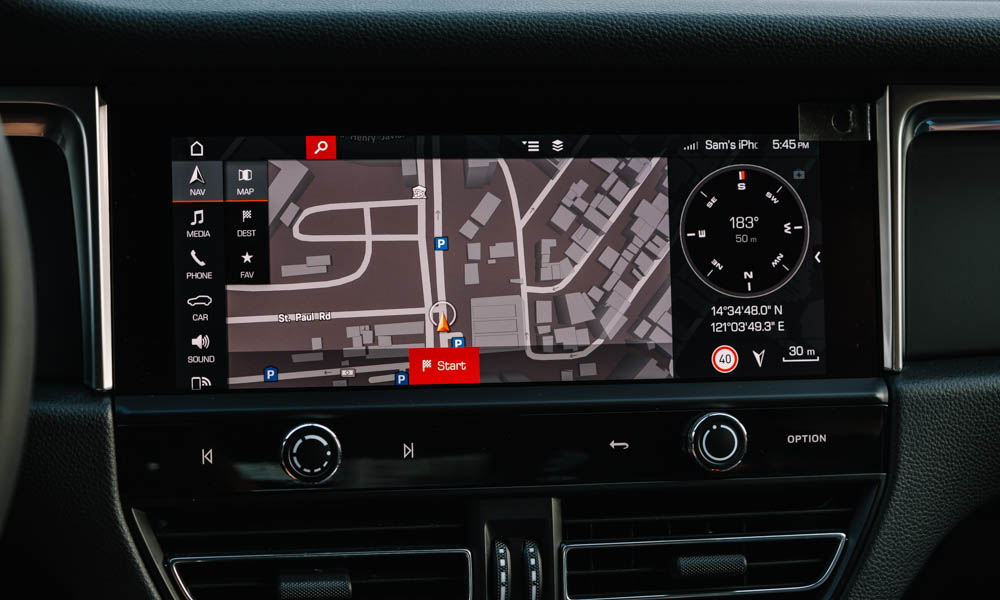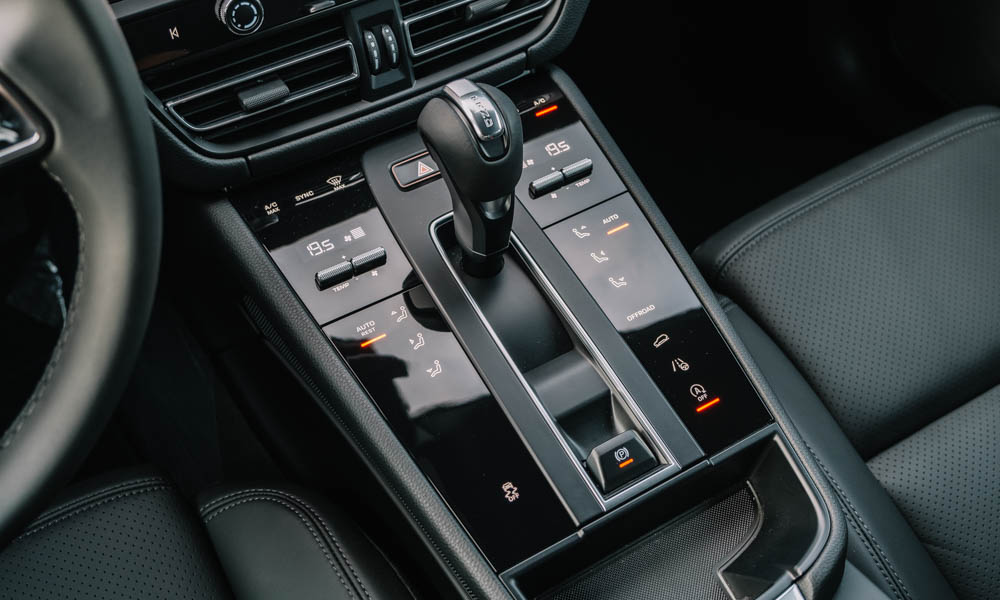 But of course, you buy a Porsche to drive it around yourself. As with every Porsche, they nail the driving position with excellent visibility up front, but the large C-pillars (common with crossovers) can obstruct your rear view at times.
Straight-to-the-point, legible gauges, well-bolstered power seats, and intuitively laid-out controls (which are incredibly tactile and satisfying to use) are in front of the driver, whether in the steering wheel or the center console.
However, I wish all were physical buttons instead of having a mix of physical and touch-sensitive controls, as I accidentally grazed the "Max A/C" button more than once when I wanted to adjust the center air vents without any feedback.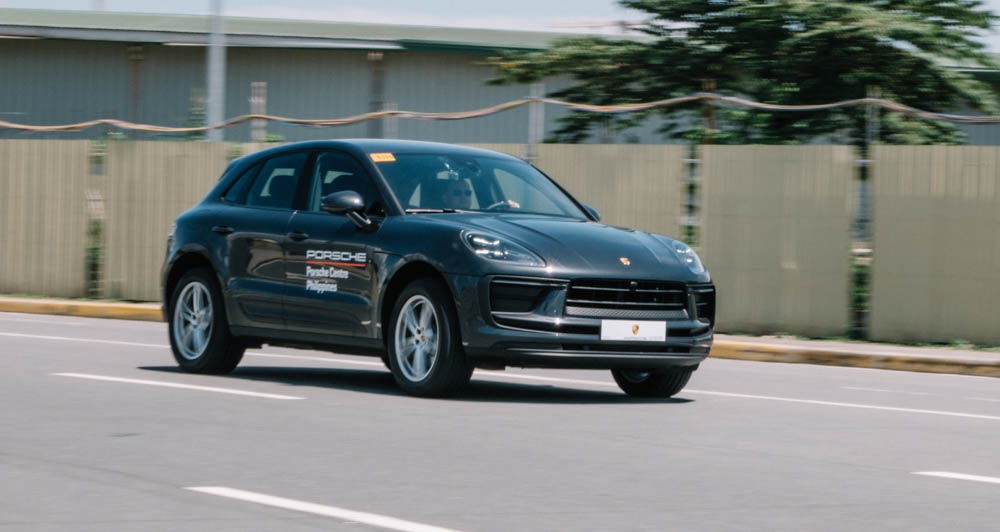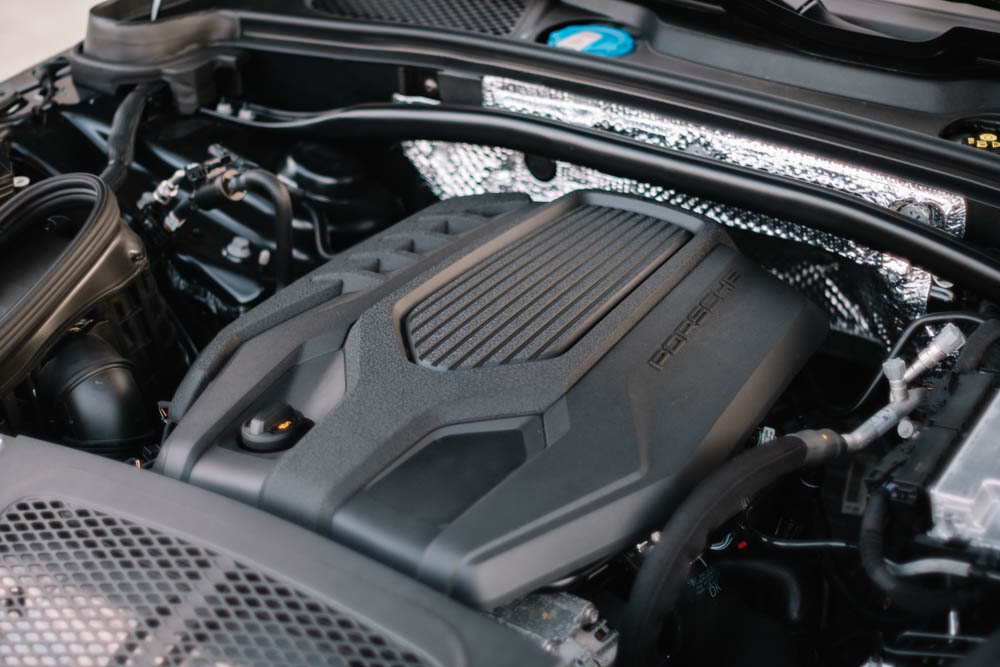 Driving the Macan around during the traffic-free roads of the city (thanks to the Holy Week) really brings out just how well-engineered the vehicle is. In fact, it's almost so good that I find it clinical for anything but hard, spirited driving. Why? Allow me to explain.
The EA888 2.0-liter turbocharged in-line-four engine has plenty of power on tap: 265hp and 400Nm. Power is sent to all four wheels, but it's more oriented in getting the power down evenly for the best performance instead of helping you speed through off-road surfaces.
The seven-speed PDK dual-clutch transmission provides smooth, seamless shifts even in slow-moving traffic (a scenario where DCTs are at their worst). Expect figures of 9.4km/L to 12km/L within the city as long as the roads are relatively clear. While it comes with Launch Control and the Sport Response Button for extra performance on tap, the city isn't the best place to test them out, so we'll take Porsche's word for it.
The steering weight and response are dialed in perfectly to provide an analog-like driving experience (something most cars lack nowadays), and the body is rigid enough to not have any boatiness or body roll when going around corners at low-to-middle speeds.
While it lacks the air suspension of the previous model, the suspension is firm yet lacks the harshness of a sports car. Heck, the brakes are responsive and bite really hard (and produce a lot of brake dust).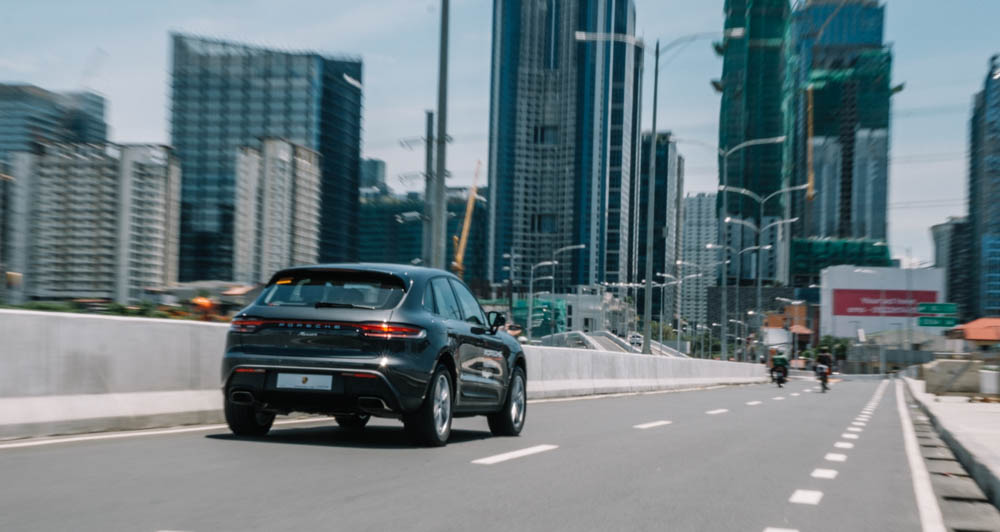 For P6,100,000, you're buying a very unique compact crossover that feels more like a hot hatch than a luxurious people mover.
Like an excited dog, it yearns to stretch its legs when you bring it out for walks. Should you manage to keep up, it will reward you with a memorable and exciting drive. Of course, it will also comply and play nice with monotonous day-to-day activities.
That's why the Germans overengineered this car for all the situations you might throw at it.