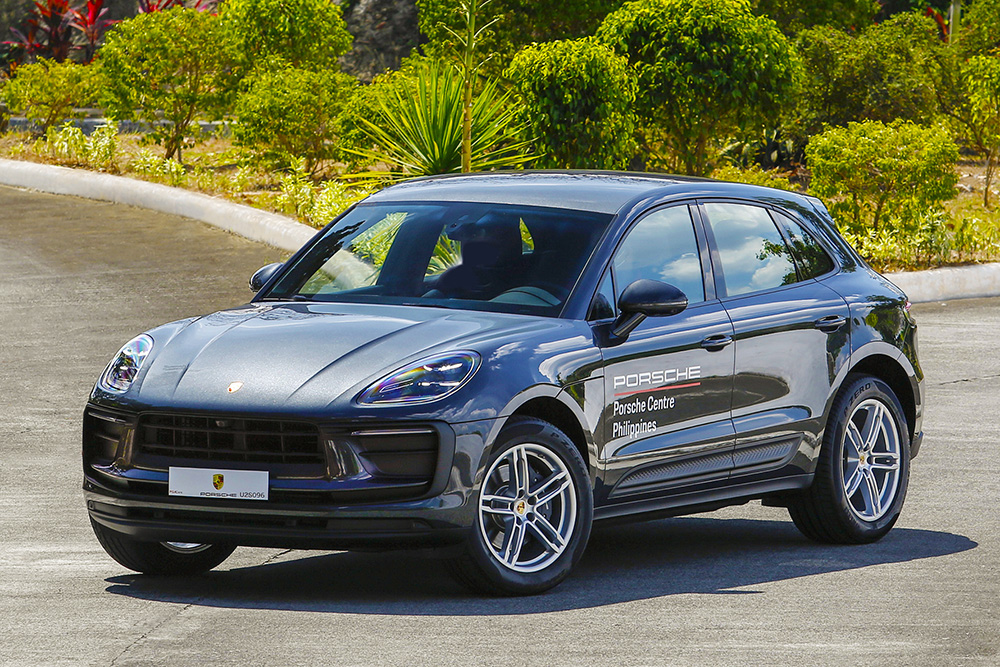 With over 700,000 units sold since the model's launch in 2014, the Porsche Macan SUV is Zuffenhausen's most affordable and most accessible vehicle among Porschephiles the world over. But there's definitely nothing entry-level about its features and its performance.
For 2022, the Macan gets a revision, possibly the last one before the model lineup is rumored to become all-electric on the next generation's launch in 2024.
So, what's new for 2022? The front and rear bumpers are new, as well as the rear taillights. Plus, the new wheel designs have been made available in Porsche's eye-watering options list. Inside, a new-design steering wheel, a revised Porsche Communication Management infotainment system with Apple CarPlay, and a large 10.9-inch LCD touchscreen are standard. A new gearshift lever is finds itself in the 2022 model where you engage manual mode on the seven-speed PDK dual-clutch transmission with a button on the steering wheel rather than slotting the shifter to a parallel gate. Flappy paddles are standard, too.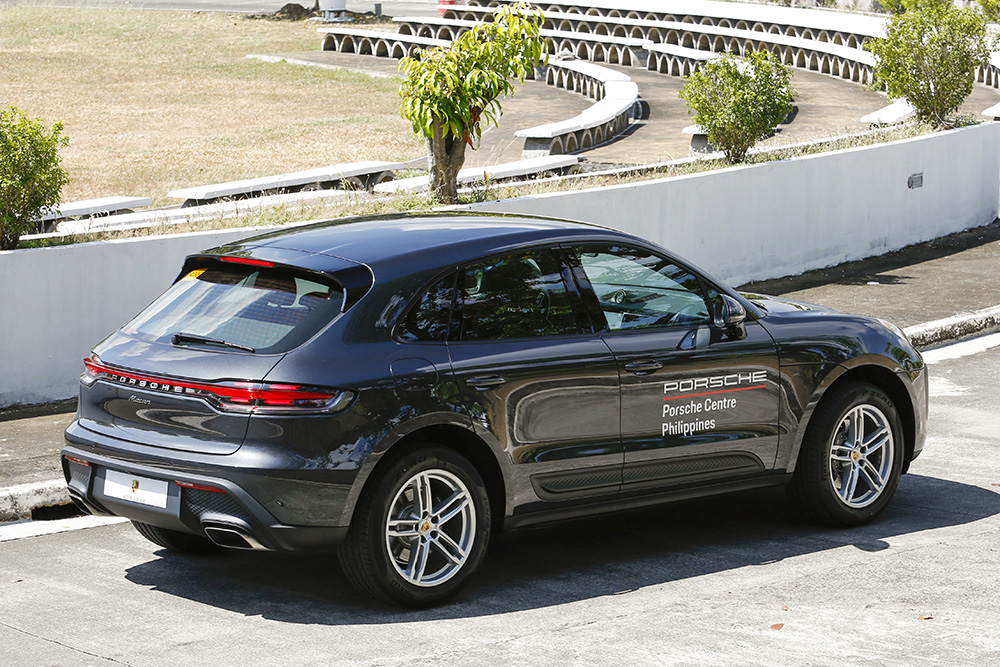 Local units get a slight tweak in spec. No more air suspension, but the Sport Chrono Package is now standard, with Launch Control and Sport Response Button giving just that extra bit of oomph when you need it. The standard 19-inch wheels and the summer performance tires deliver the perfect blend of ride comfort and control. Ride is sports-car firm, but with zero harshness one might associate with a high-performance vehicle. The best part? The latest Macan goes for P6,100,000.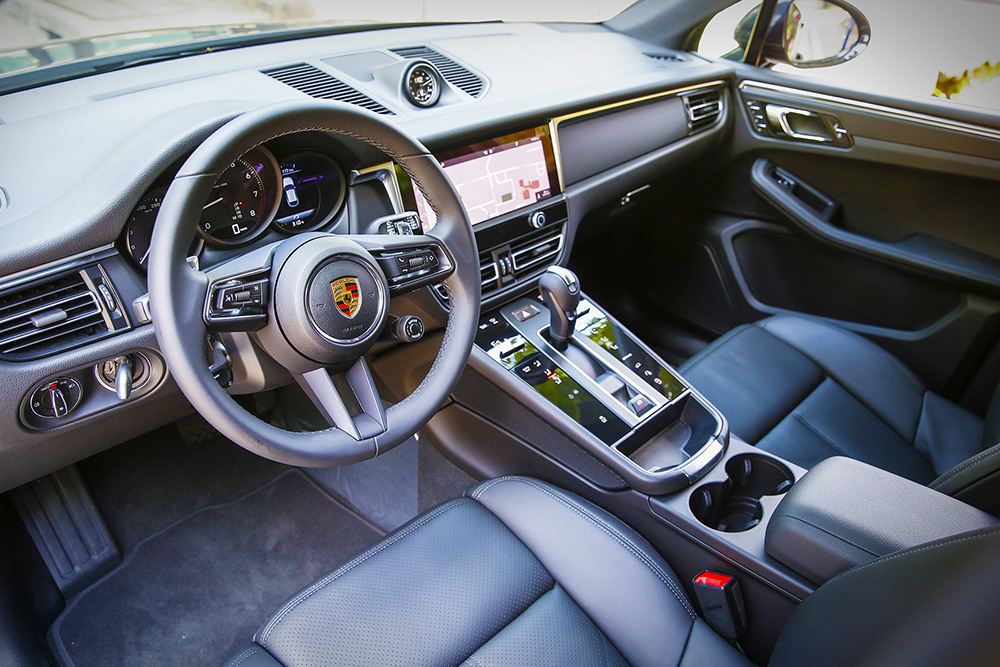 The engine is from the Volkswagen Group's highly versatile EA888 four-cylinder turbocharged and direct-injected gasoline family that also powers the Audi Q5 (which the Macan shares its MQB platform with), the Audi S3, and the VW Golf GTI. In Macan guise, output is a healthy 265hp, and torque is 400Nm—driving all four wheels. With launch control engaged, the Macan sprints to 100km/h in 6.2 seconds. The Sport Response Button delivers extra turbo boost pressure, engine response, and more aggressive transmission algorithm to give better performance for 20 seconds. Gimmicky? Yes, but actually a very useful one. We only had a chance for a short test drive, so wait for a more in-depth review soon.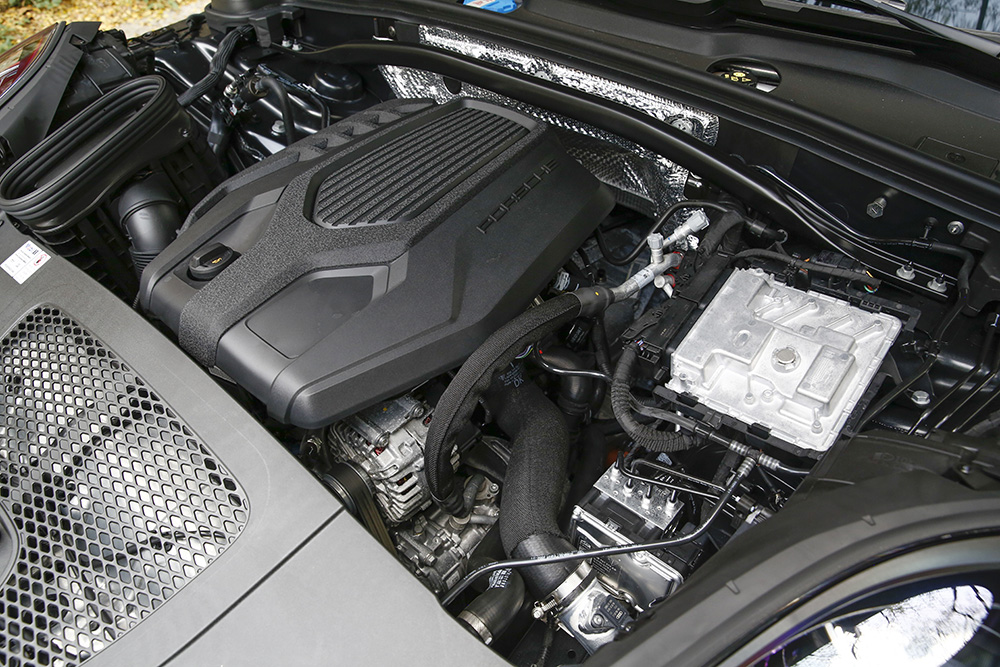 There are bigger-engined variants costing far more, of course, with the range-topping model being the Macan GTS, which is powered by a turbocharged V6 gasoline engine. You can, however, order your basic Macan by indent, and mix and match your equipment levels from the massive list of available extras. Bigger wheels? Check. Carbide coated brakes? Check. Special leather interior with Porsche crests? Check. Porsche's Paint to Sample? Check. The options list is just insane.
The 2022 Macan is the perfect entryway to get into the Porsche lifestyle without compromising on your other responsibilities. I'll take mine in Carmine Red, please.