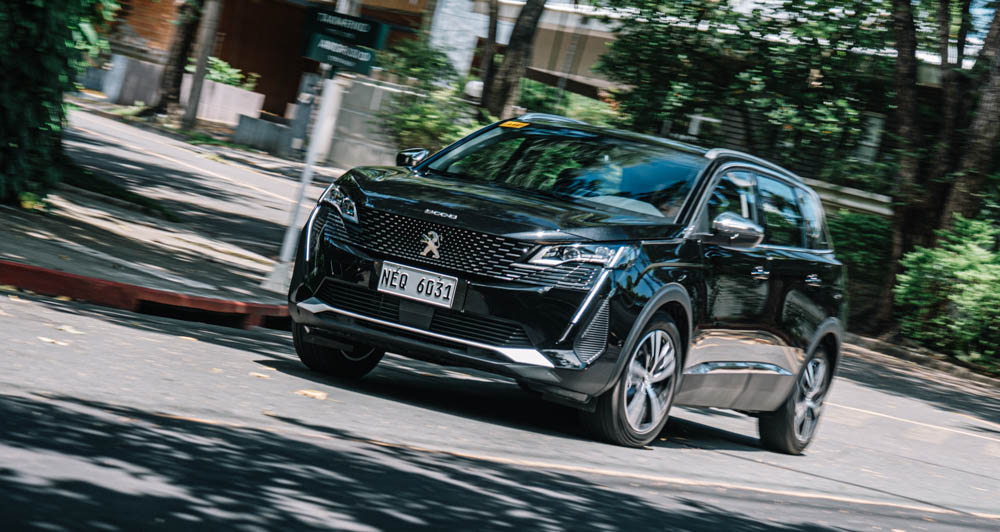 When you look at three-row crossovers, you may notice they all seem to follow a cookie-cutter format of looks, features and even powertrain choices. While they all have their unique qualities to help them stand out, you can't shake the feeling of how similar they all are.
The Peugeot 5008's raison d'être is to carry a family of seven (or six). Yes, other crossovers can do that for way less, but European crossovers have a certain allure to them, let alone one from France (even if it's made in Malaysia).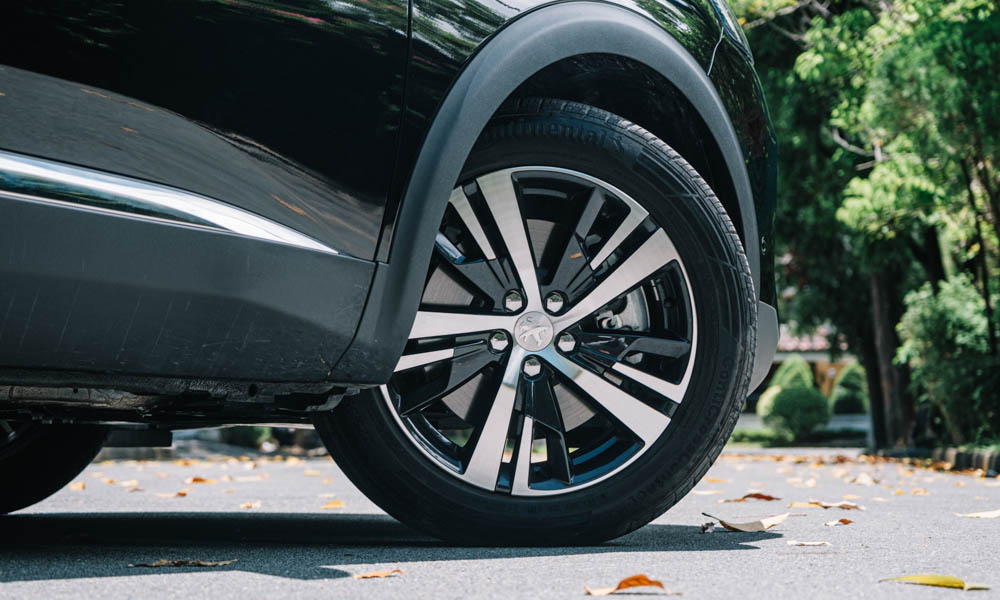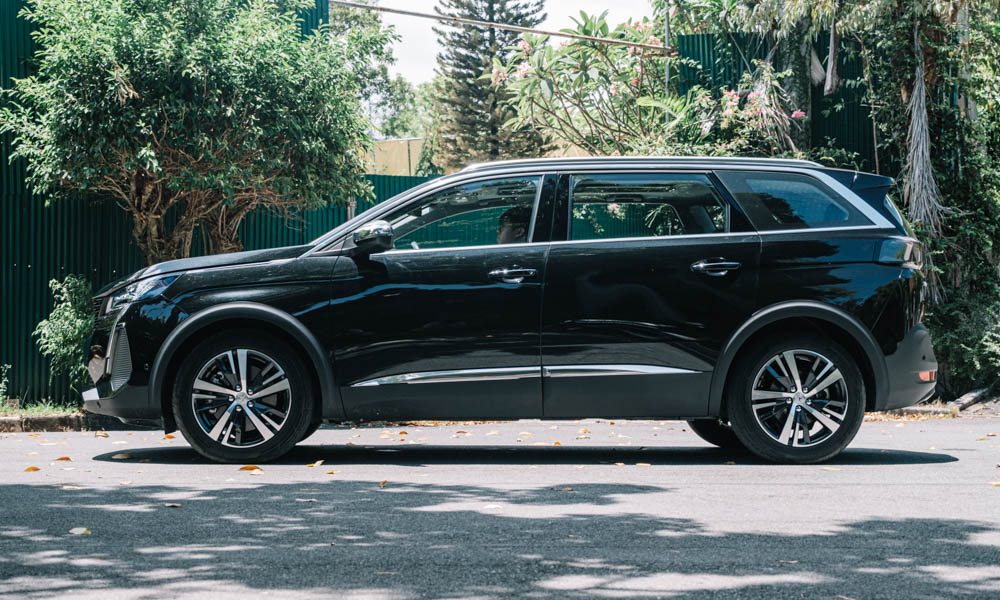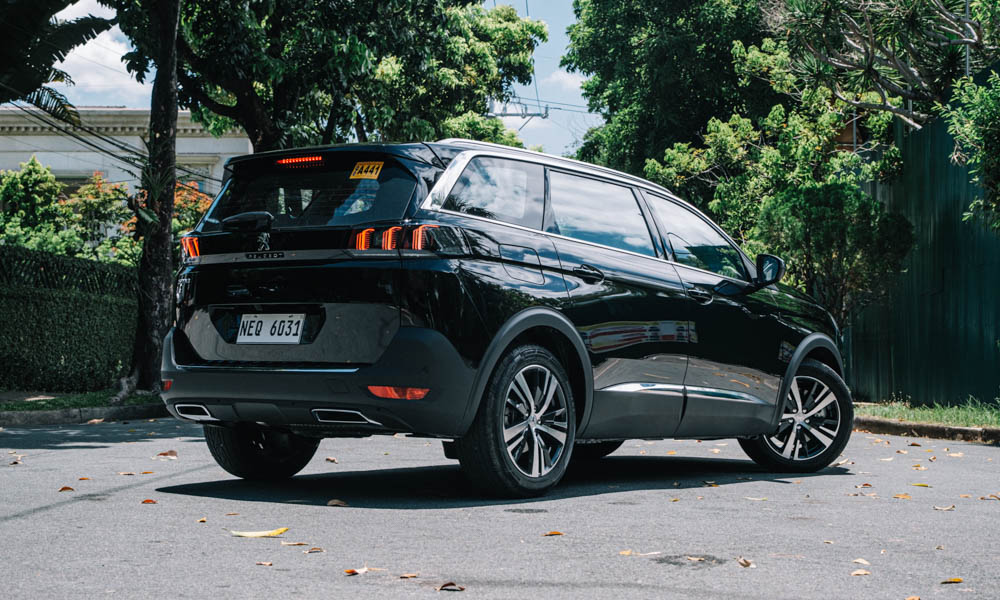 The 5008 is an attractive car, period. The simplest way to put it is that it resembles a slightly longer 3008. It has the same fang-like DRLs and clear taillight lenses. Also, it has the studded grille that will cut you if you decide to wash it yourself.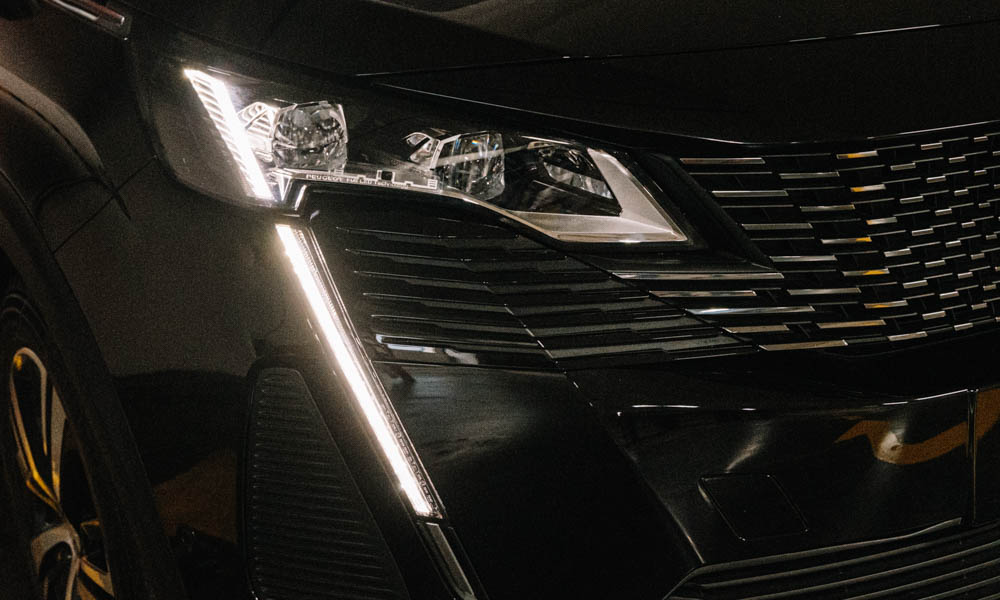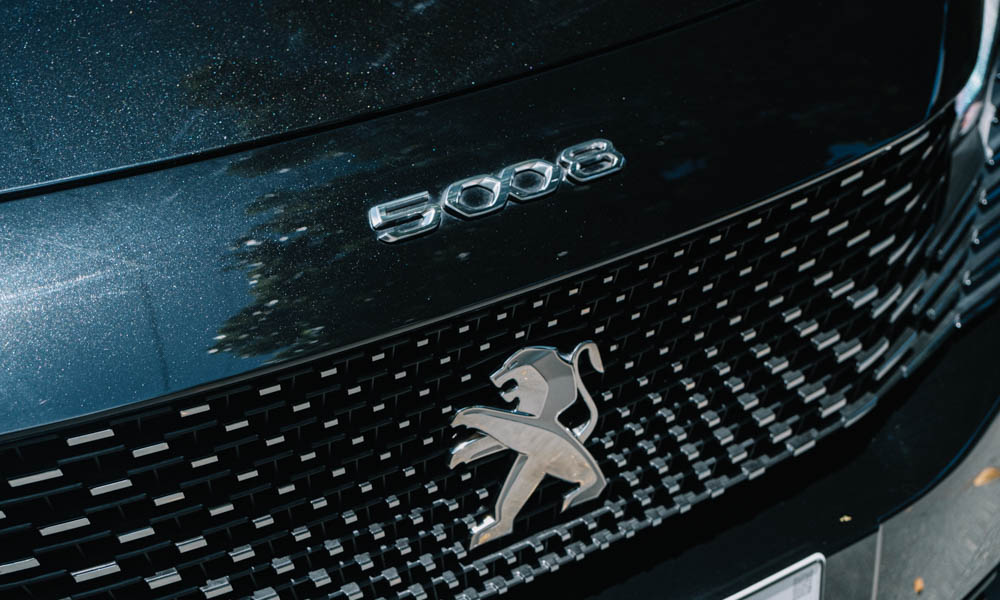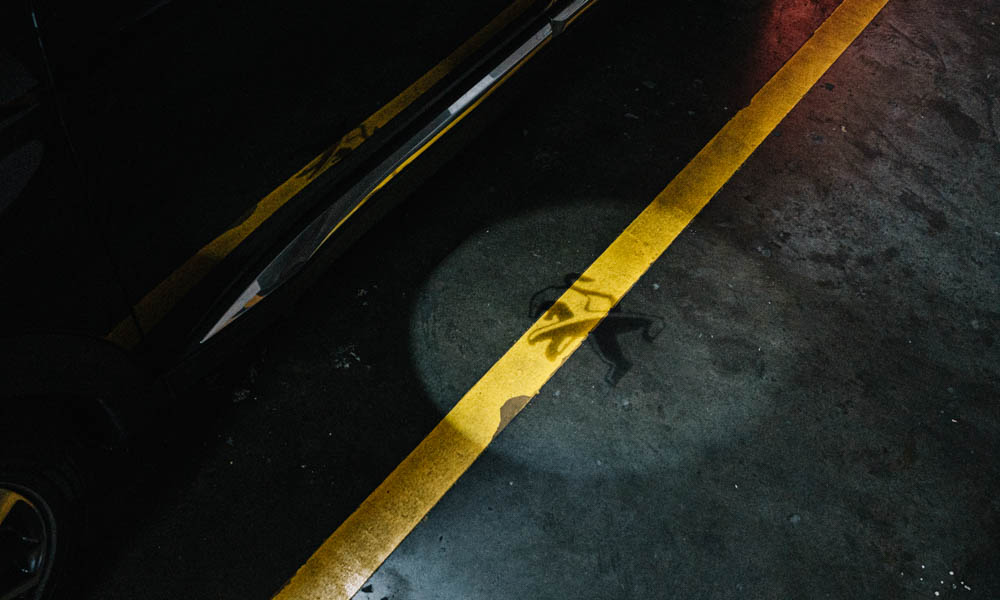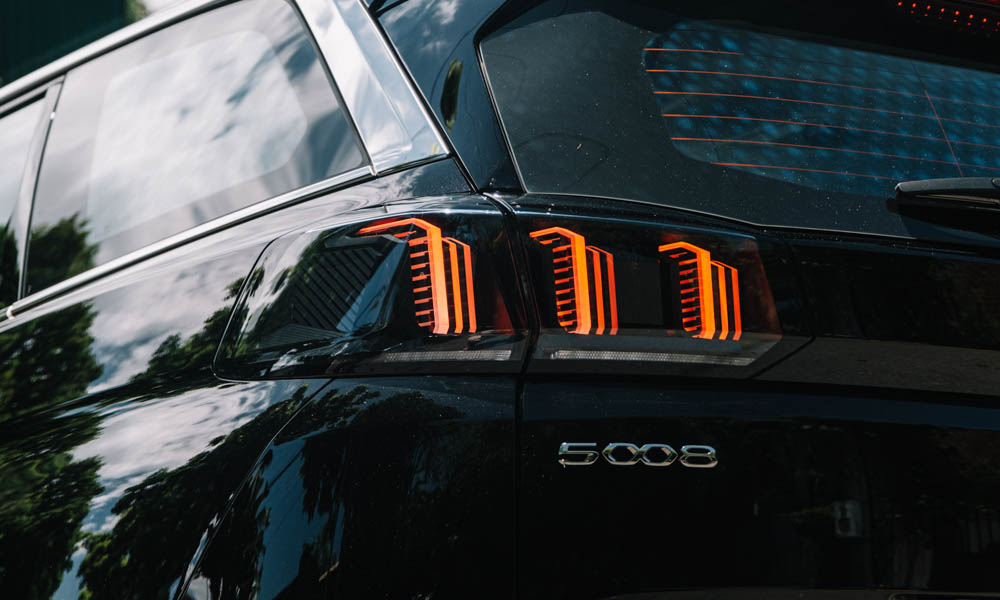 It has an extended roofline, built-in roof rails, and a set of sportier-looking 18-inch alloy wheels to set it apart from the 3008. I personally think the design works best with these changes, and I would kill for a version without the plastic cladding (see the Peugeot 508 SW).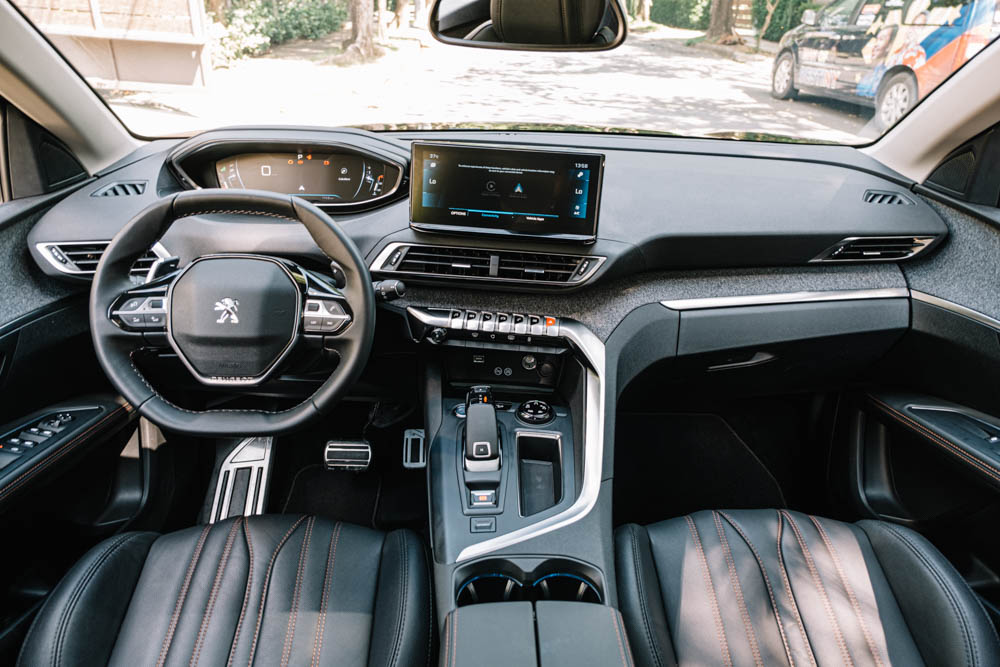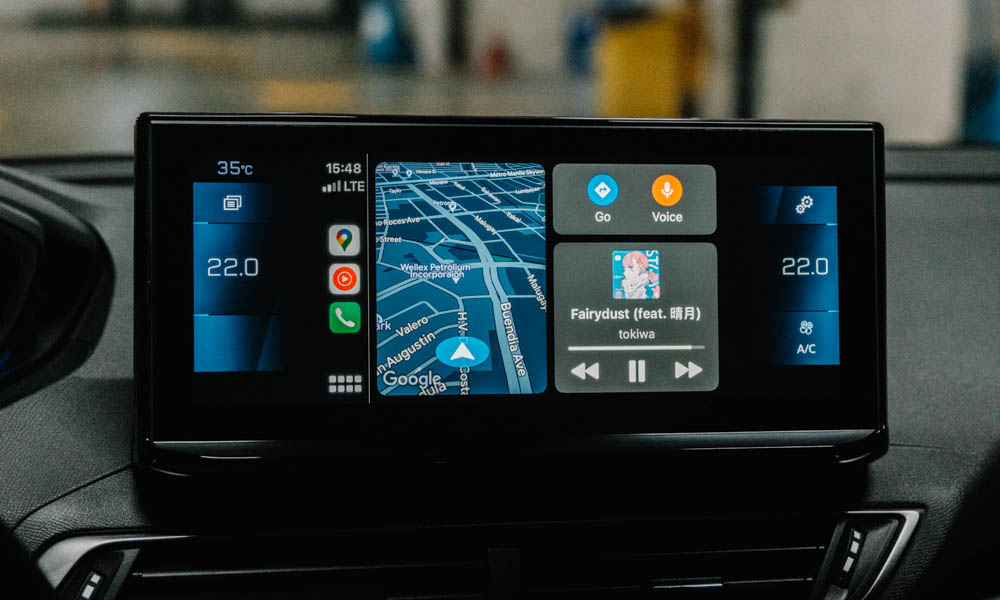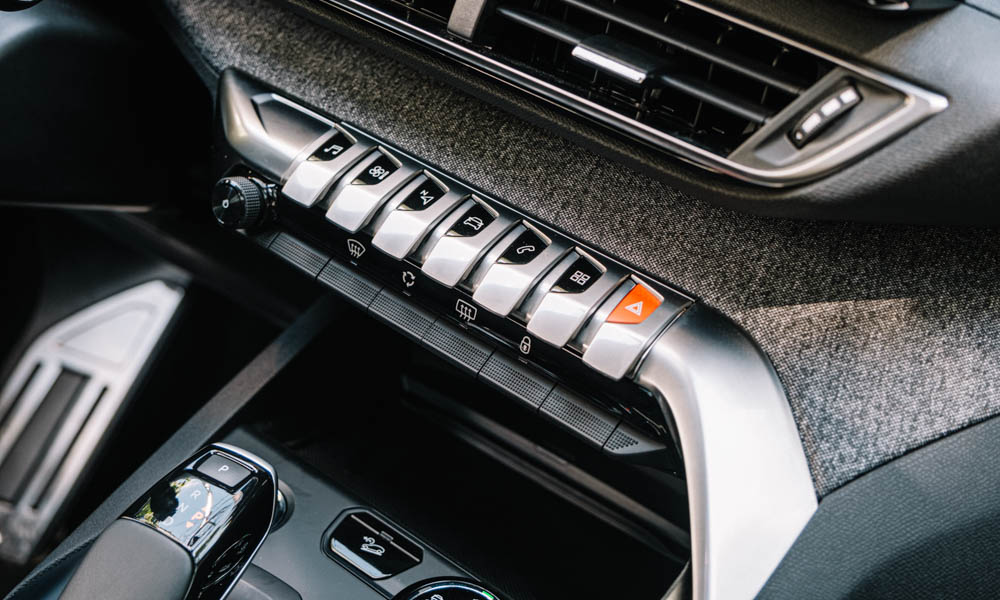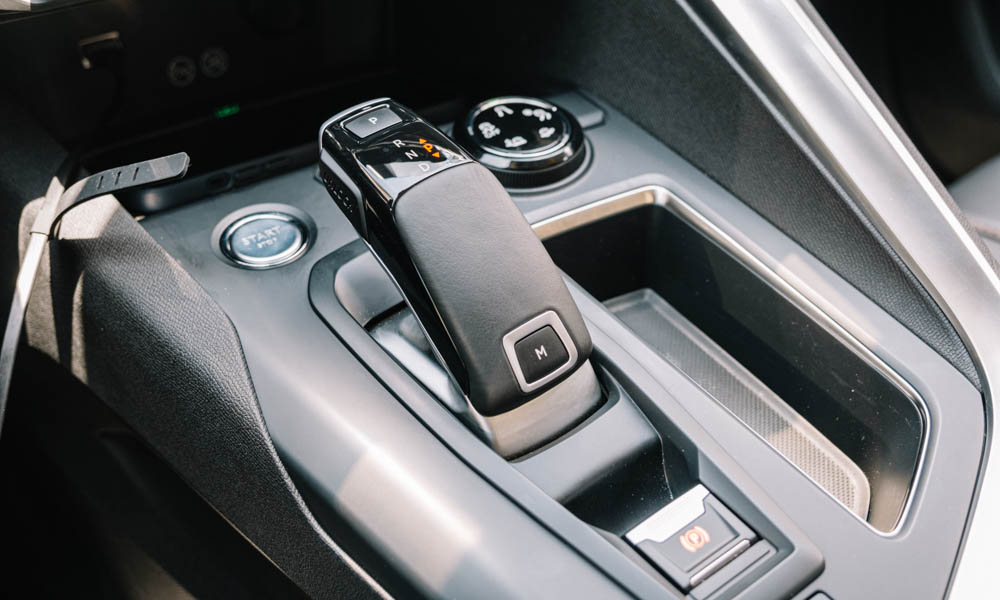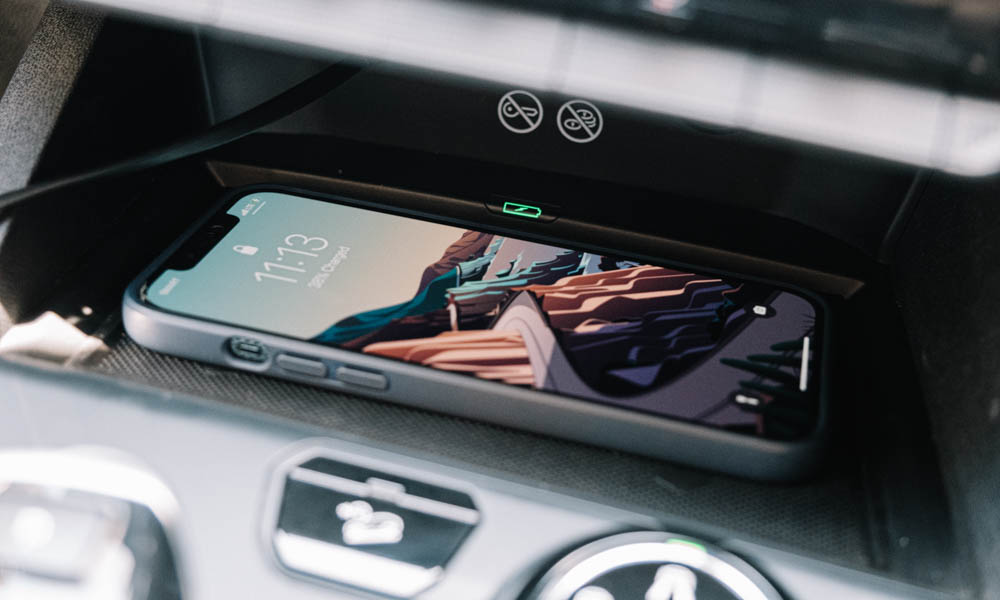 The cabin also shares a lot with the 3008. The fabric trim to accent the soft-touch materials, the black leather seats with orange contrast stitching, the blue ambient lighting, and the panoramic sunroof. The cockpit-like dashboard, the joystick-style shifter, and the octagonal tiller take some getting used to, but you'll find them ergonomic after a while.
The 10-inch infotainment supports Apple CarPlay and Android Auto, but it won't let you use the entire width of the screen because of the permanent HVAC controls at the sides.
There's a wireless charging pad in the cubby, a 12V socket, and a front USB port, but phone mirroring is wired either way so at least your passenger gets to keep his/her phone topped up. The second row has rear vents with fan-speed controls and a singular USB-A port for charging.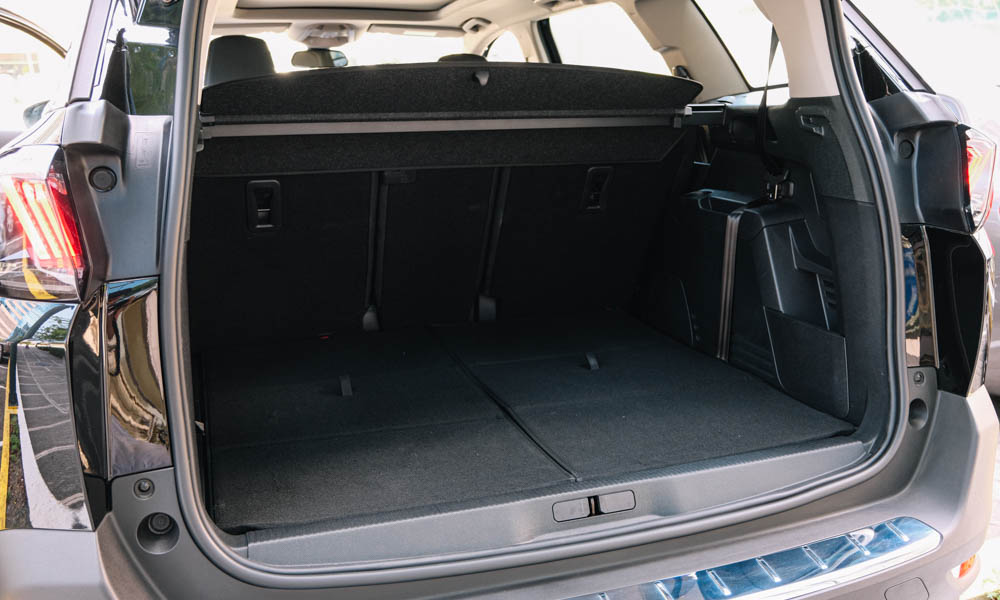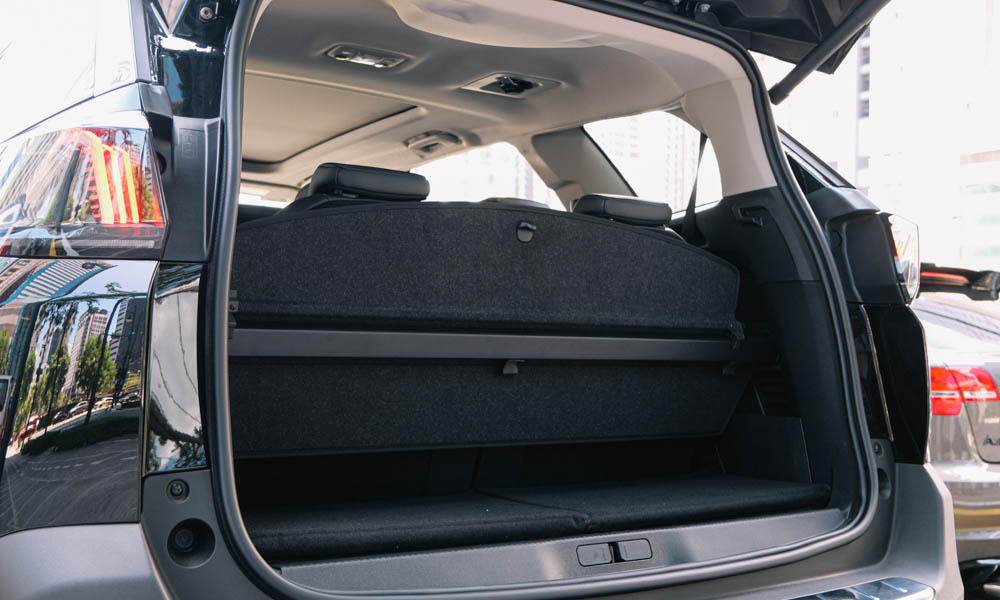 The first two rows are spacious and comfortable (which is a given for this segment). But if you're looking for an SUV-like seating position, this crossover is not for you.
The second row can be moved fore and aft with the ability to recline. Interestingly, there's underfloor storage hidden beneath the floor mats, which is a novel solution to make up for the lack of rear cargo space once the third row is up. Otherwise, you're presented with a cavernous 952L of boot space that expands to 2,042L with the second row folded down.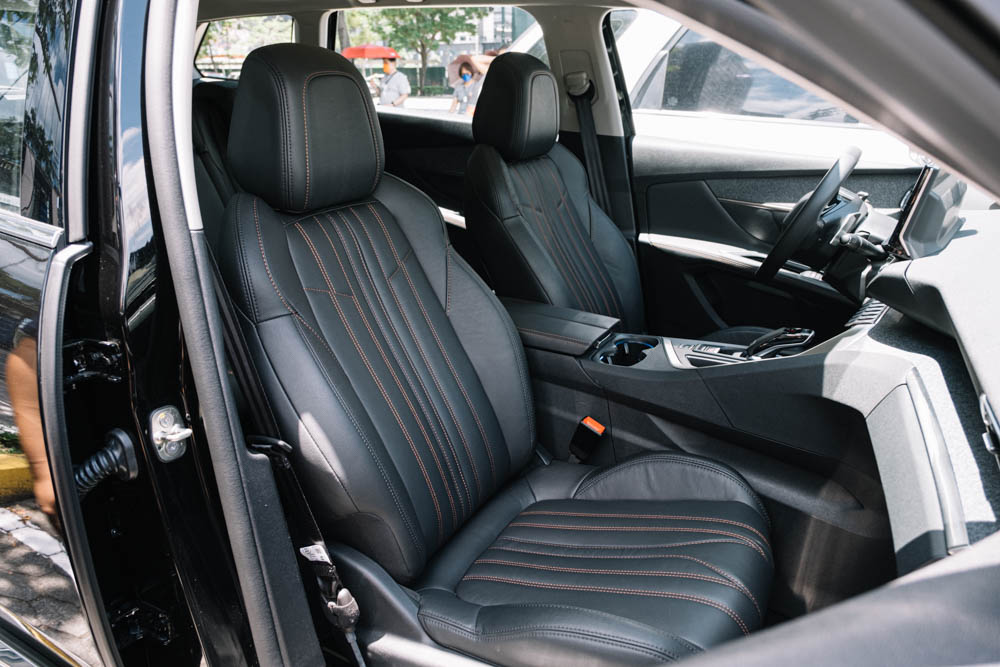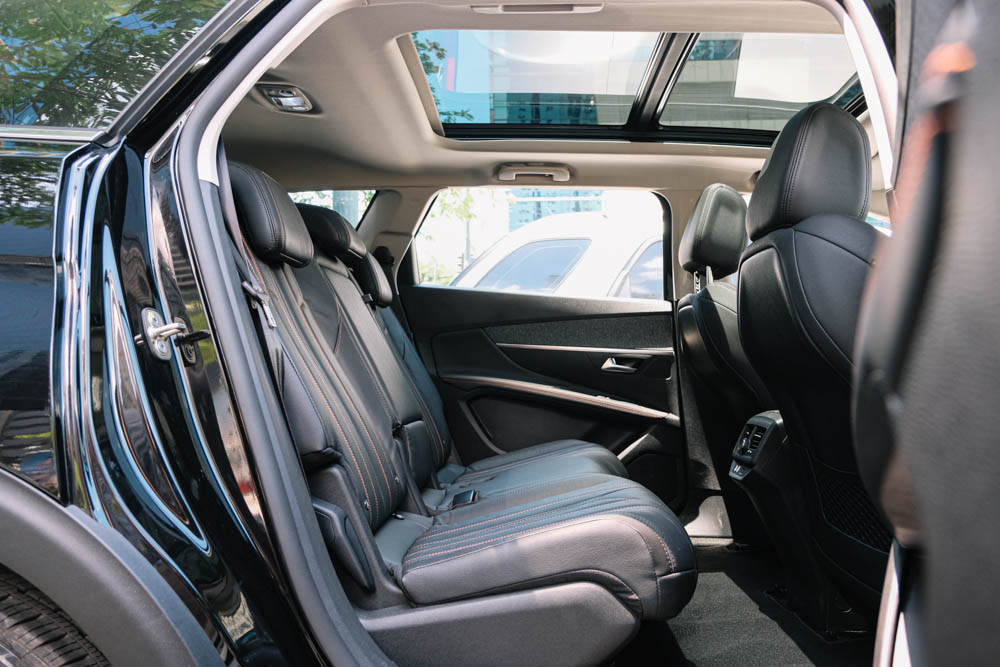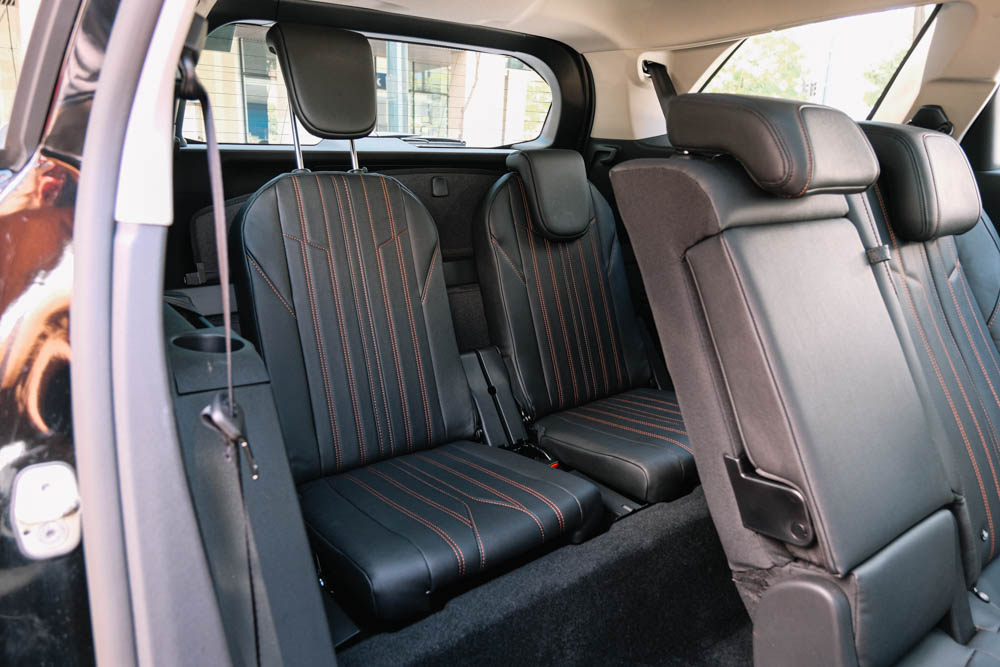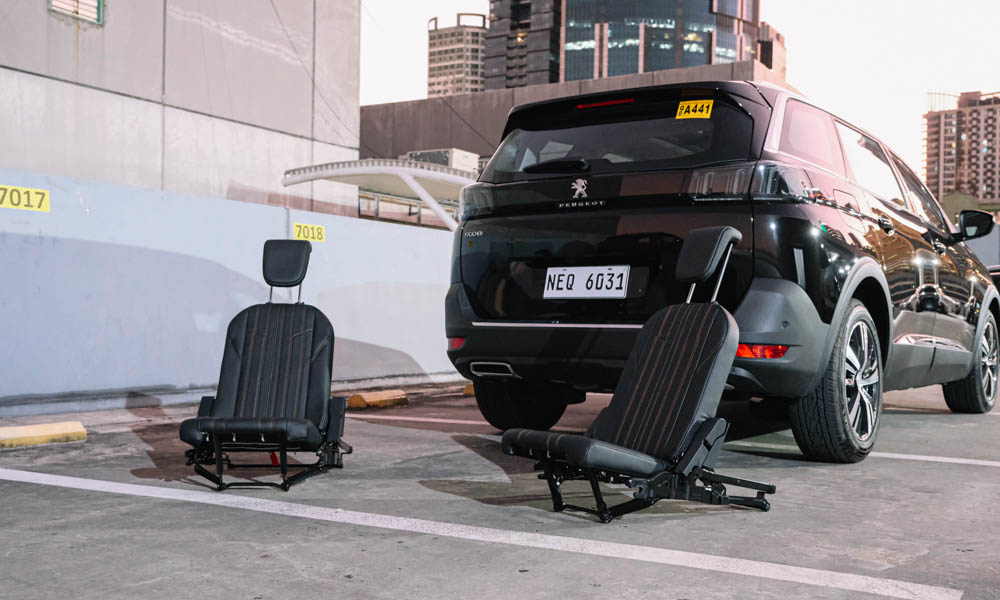 Speaking of the third row, it's concealed under a folding (and flimsy-feeling) false floor. Just remember to move the cargo cover to its other position (which is an awkward ordeal and will rob you of cargo space) to deploy the third row. Or you could always just leave it behind at home.
Once the third row is up, well, it's best reserved for small children. Expect them to get fussy with the lack of air vents, but at least there is a 12V socket. If you're an adult and somehow find yourself back there, you're at the mercy of the person in front for legroom. Though you can pull these seats out and use them as picnic chairs, which is bound to earn an honorable mention in a "Quirks and Features" video.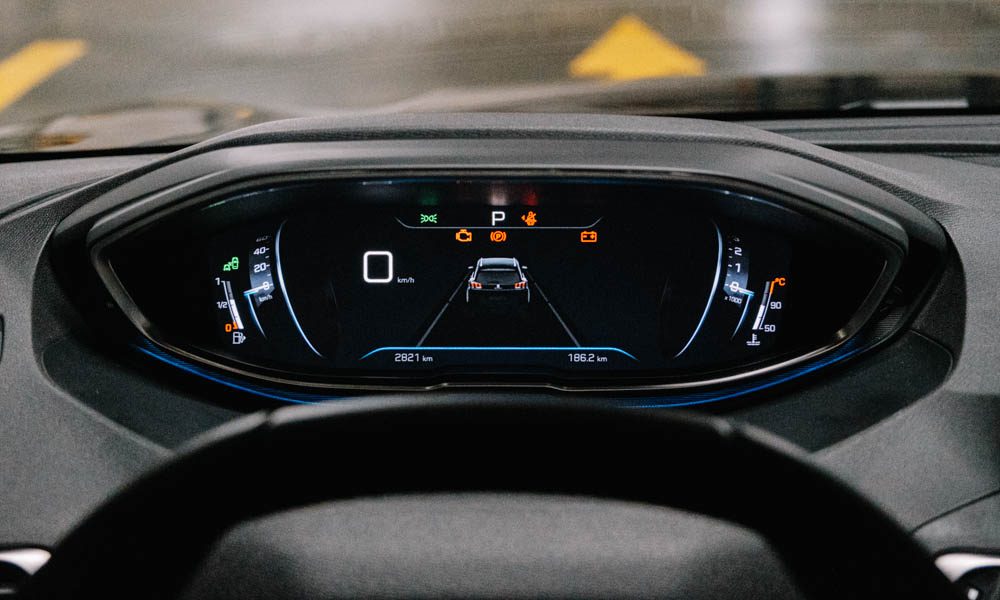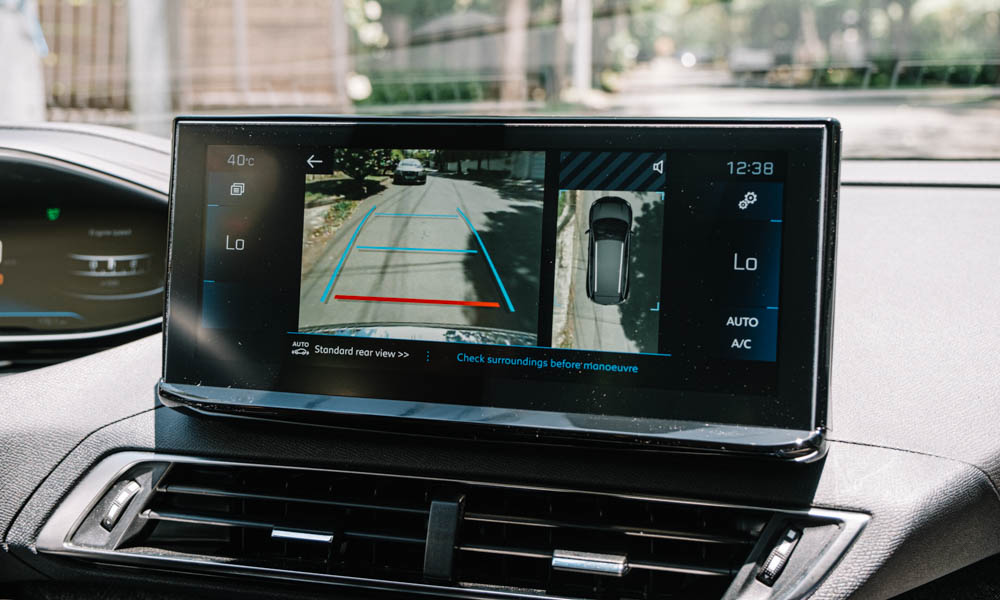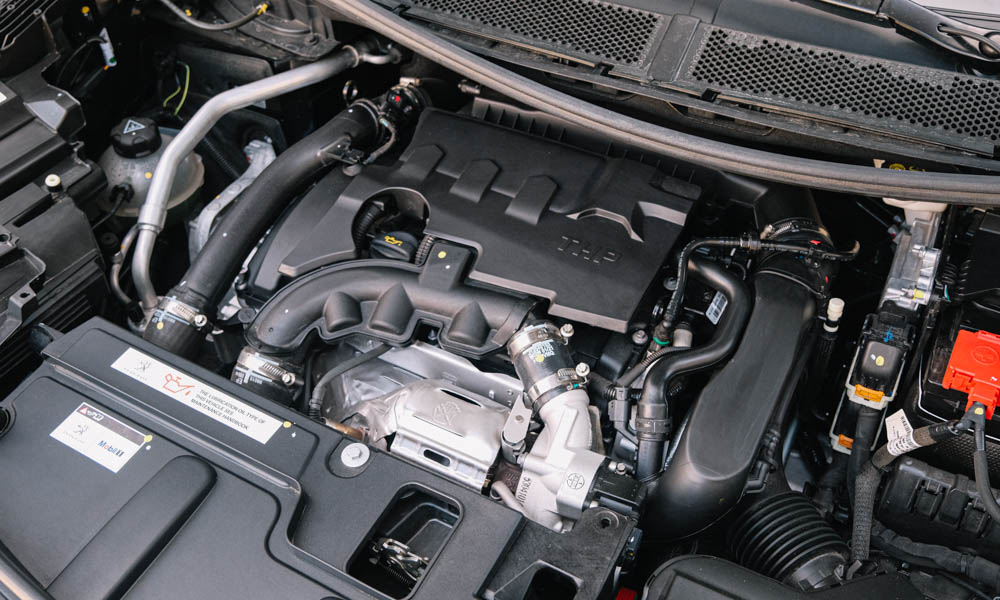 I loved how this crossover felt very sedan-like to drive. It has excellent visibility, well-weighted steering, and responsive handling. Noise insulation was top-notch, and so was ride comfort even with six adults. It shares the same 1.6-liter turbocharged gasoline engine as the 3008, so it still has the same output of 165hp and 240Nm. It's mated to a responsive and smooth-shifting six-speed automatic transmission. All good, right?
If you're looking for effortless low-end torque, you won't find it here. The engine has linear power delivery, which is fine for relaxed city and highway driving. The added weight of the third row does come with a penalty though—fuel economy takes a big hit. I was getting 6.2km/L in the city, and 8.8km/L on the highway.
Finally, the usual driver assist systems like blind-spot detection, lane-keeping assist, and driver attention warning are present. There's the Advanced Grip Control knob, which acts as an advanced form of traction control for different conditions. It has no 360° camera, but it gets around this by stitching the image to mimic one.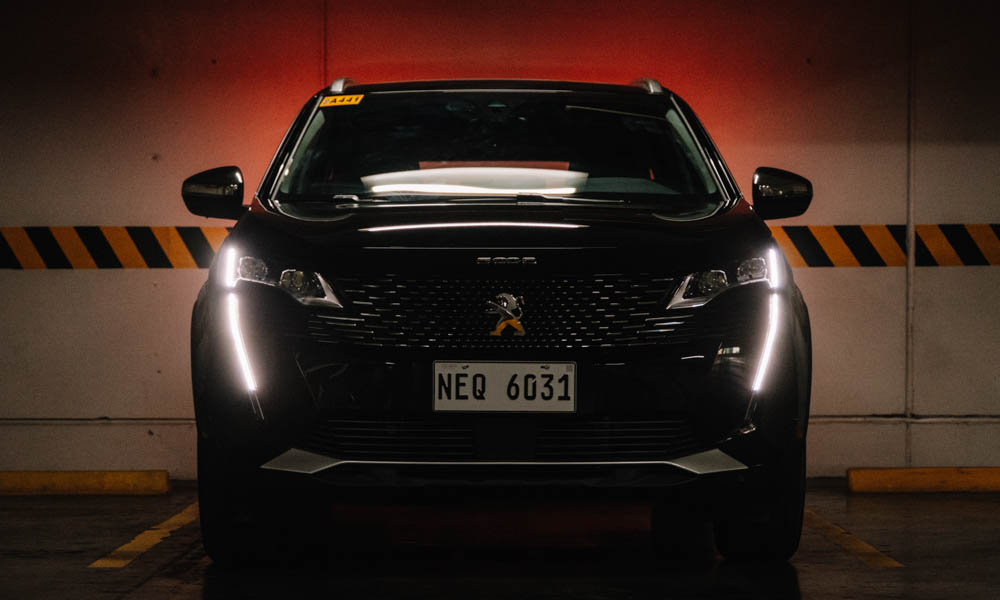 You'll have to shell out P2,260,000 for the privilege of owning this quirky seven-seater. This prices it firmly among other premium three-row crossovers like the Mazda CX-8 and the Kia Sorento, which puts it in a tough spot in the market.
It may not offer the best driving experience or features, but it accomplishes the task of being a unique people carrier, which is exactly what some folks are looking for in the first place.
PEUGEOT 5008
| | |
| --- | --- |
| Engine | 1.6-liter four-cylinder turbo gasoline |
| Transmission | 6-speed automatic |
| Power | 165hp @ 6,000rpm |
| Torque | 240Nm @ 1,400rpm |
| Dimensions | 4,670mm x 1,855mm x 1,655mm |
| Drive layout | FWD |
| Seating | 7 |
| Price | P2,260,000 |
| Upside | A very attractive and unique three-row crossover with excellent driving dynamics. |
| Downside | The third row can get cramped, and you won't have any usable luggage space at the back with all seats up. |