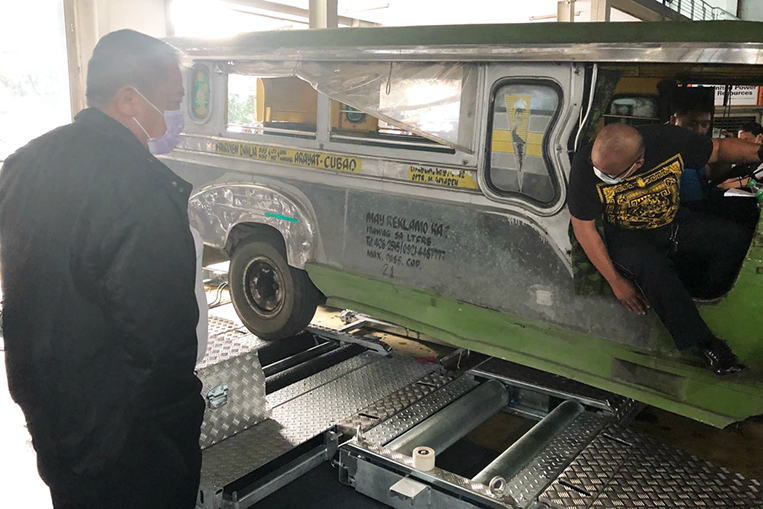 So, the Department of Transportation really wants us to know it is doing its job: Not only is it building new railways, constructing new expressways and flagging down unroadworthy public-utility vehicles, it is now also scrutinizing foreign-made equipment to be used for a revamped Motor Vehicle Inspection System.
In the photos you see here, DOTr Secretary Arthur Tugade personally checks a demonstration of said equipment from a "Poland-based company." From the press statement:
During the demo, Polish engineers supervised and explained how the roadworthiness inspection would be conducted. The first that went through the road inspection was an impounded public-utility jeepney, which was tested for its braking capacity. A passenger bus was next to be inspected, and it was tested for its smoke emission.
The five-stage inspection procedure designed for PUVs will reportedly include tests for the brakes, the suspension, the speedometer and the headlights, among others. The DOTr plans to procure "26 mobile MVIS units as part of the Duterte administration's PUV modernization program." We imagine these machines won't come cheap (even assuming local officials won't get kickbacks from the deal). Precisely why transport authorities are trying to convince us with all their might that all of this is for the common good—that we absolutely need this.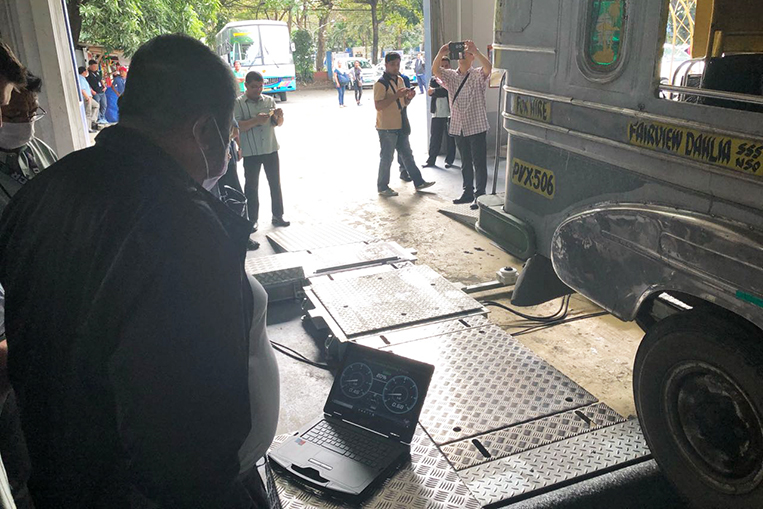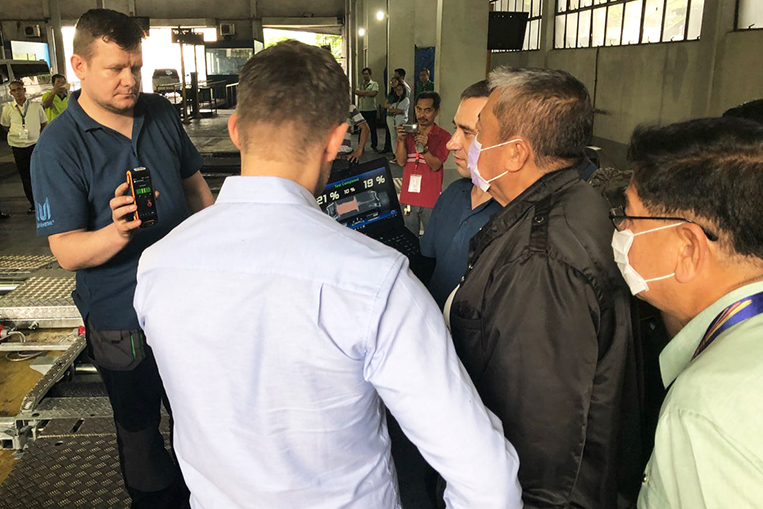 Indeed, it is; indeed, we do.
BUT.
The technical instruments necessary for assessing a vehicle's roadworthiness, while totally crucial, are just one-half of the equation. The other half, which is just as important if the MVIS drive is to be effective, consists of the humans tasked to operate and supervise these instruments. And if the track record of human inspectors in Philippine government is anything to go by, there's very little to be hopeful about with this MVIS thing.
We can get all the latest devices from high-tech nations—we can even ask NASA to provide us with testing machines that boast rocket-science features—but if the personnel hired to oversee the procedures have the integrity of city mayors and congressmen, we're just wasting time and resources.
More than showing off and crafting press releases based on shiny new equipment, DOTr officials need to figure out how to address corruption among its vehicle inspectors. You might ask: How can they cheat when the numbers from the machines won't (and can't) lie? Don't be naive. There are many ways around this, including using a perfectly fine vehicle in place of another. They've been doing this to the current emission test—they can sure do it to an "improved" MVIS.
State-of-the-art machines are good, sure. By all means, let's acquire them. But let's also have a plan for the human factor, because people tend to become erratic when money is involved. DOTr Undersecretary Thomas Orbos says "roadworthiness and road safety are nonnegotiable." To him, yes. We're not so sure about those manning the equipment. We doubt he or Tugade will be watching the tests all the time, with press photographers documenting every move. Left to their own devices, Pinoy inspectors usually end up inspecting something else other than the vehicles themselves. Ask around.