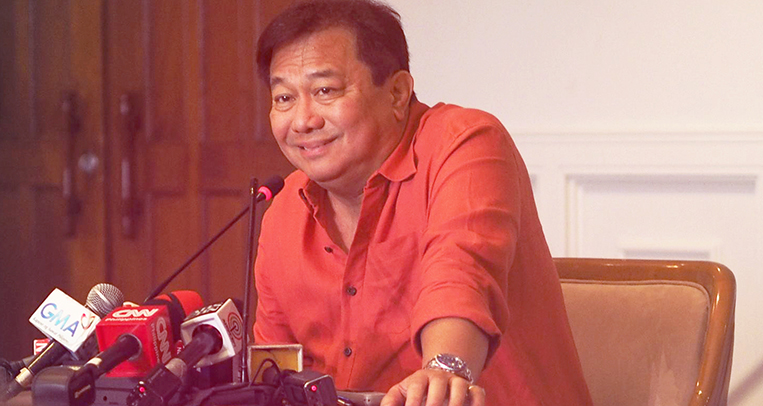 A new bill filed by House Speaker Pantaleon Alvarez and eight other lawmakers is seeking to merge the Land Transportation Franchising and Regulatory Board (LTFRB) and the Land Transportation Office (LTO) into one agency called the Land Transportation Authority.
House Bill No. 6776, also known as the "Land Transport Act of 2017," would repeal the two executive orders that created the LTFRB and the LTO back in 1987, and create one central agency to "avoid confusion as to which agency is tasked to maintain land transportation law and order in the Philippines." This new super agency would have sweeping powers as it would set road safety standards, formulate strategies for a sustainable transport system, prescribe motoring violation fines, manage Certificates of Public Convenience, and enforce laws and policies for land transportation, to name a few of its responsibilities.
The recommended new agency would also be tasked with the preparation of the National Land Transportation Development Program, a road map for transport development in Metro Manila and beyond, covering everything from traffic management to the construction of expressways and even a proposed new subway system.
This new super agency would have sweeping powers as it would set road safety standards and formulate strategies for a sustainable transport system
The agency would be overseen by a board of directors consisting of five individuals: a chairperson, a lawyer, someone with a degree in public transportation planning, a member with a degree in engineering, and one person with a degree in management. The board members would be appointed by the President and serve a term of six years, whereby the board itself will be under the supervision and control of the Secretary of Transportation.
Maybe most interestingly for anyone wondering when the whole ride-sharing saga will finally come to a conclusion, the bill is also aiming to regulate the accreditation of transport network companies, or TNCs. It defines a TNC as "an organization whether a corporation, a partnership or a sole proprietor that provides prearranged transportation services for compensation using an Internet-based digital technology application or digital technology platform to connect passengers with drivers," and stipulates that in order for a certificate of accreditation to be granted to any TNC, the latter must first secure a franchise from Congress.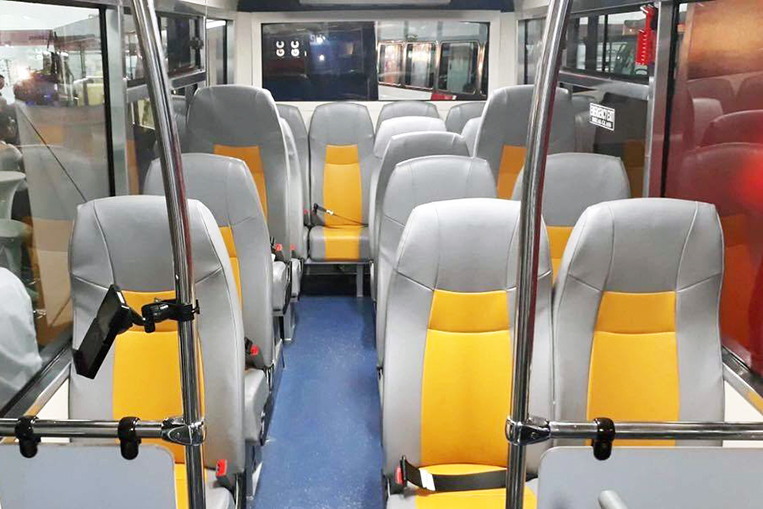 These franchises will be given out based on the results of a Land Transportation Study, which the LTA will conduct together with the National Economic and Development Authority, the Department of the Interior and Local Government, and other key stakeholders and associates, in an effort to determine how many buses, jeeps, taxis and transport network vehicles are actually needed. This could well mean a firm cap on the number of Uber and Grab vehicles allowed to operate in the country, which would be a good way to keep traffic levels in check.
The bill is also seeking to make attending a driving school mandatory for first-time nonprofessional and professional license applicants, as well as for all professional license renewal applicants. The bill also wants to abolish the Traffic Enforcement Group of the Metropolitan Manila Development Authority and place all its power and duties under the LTA.
Finally, the proposed legislation is also calling for the establishment of at least one Motor Vehicle Inspection System in each region, which would determine compliance with emission standards and roadworthiness rules among all public and private vehicles. If this means the Philippines would introduce regular safety checks like they are already standard in many countries (the MOT in the UK or the TÜV in Germany, for example) isn't quite clear from the draft text, but it certainly seems possible. This could be a huge step toward safer roads, cleaner air and a better motoring environment for everyone.