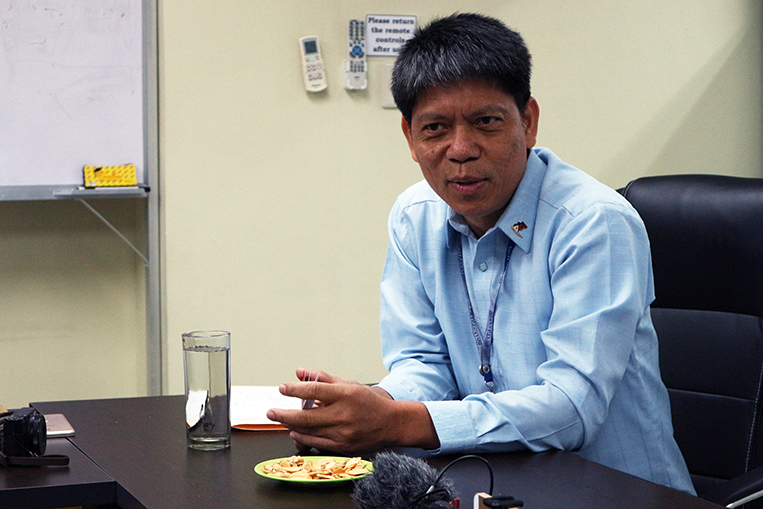 If you ask a random Filipino on the street which government agencies he thinks are the most corrupt, he'll probably say Bureau of Customs, Bureau of Internal Revenue, Department of Public Works and Highways, Bureau of Immigration, and Land Transportation Office, in that order. But thanks to the nonstop, fake-news-fueled propaganda fed by so-called social media influencers to their unsuspecting followers, the Land Transportation Franchising and Regulatory Board may soon top that list.
To be fair, there has always been corruption at the LTFRB. Precisely why there are dilapidated, smoke-belching jeepneys and buses still running on the road. The good news is this: The current board is bent on purging its personnel of bribery and other shady practices. But you won't know that if your only source of motoring information is a paid lobbyist-slash-endorser who masquerades as a journalist-slash-white knight.
Leading the purging at the agency is board chairman Martin Delgra, a lawyer-turned-government official serving at the behest of the President. During a dialogue with several members of the motoring media at the LTFRB headquarters yesterday, we had one question for him: "When you took over the organization in late June last year, how would you rate the regulating body in terms of corruption on a scale of 0 to 10, with 0 being absolutely corrupt and 10 being absolutely upright?"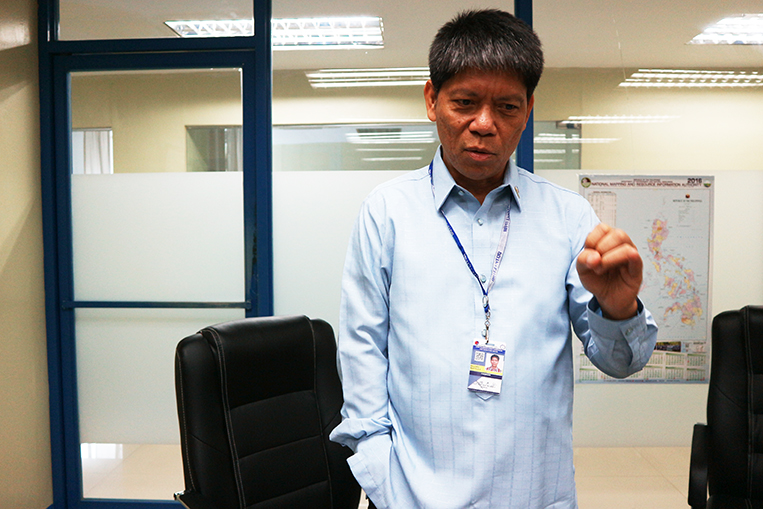 "To me, corruption doesn't really have degrees or levels because it is always the worst," he said. "But I'd say 0 or 1. Isipin mo, ninanakaw mo ang kaban ng bayan (Imagine, you're stealing from the national coffers)."
There are two major forms of corruption the LTFRB is fighting, Delgra shared. "One is illegally selling a PUV franchise, and two is operating a PUV without a franchise."
Turns out an LTFRB-issued franchise is actually free. An applicant only has to pay the processing fee and other miscellaneous charges amounting to a few hundred pesos. But a franchise is free only to those who qualify for it, and it's the LTFRB's job to ascertain if an applicant is eligible. Aspiring PUV operators who aren't prepared to go through the screening process—usually because they know their vehicles won't pass safety or emissions checks—simply "purchase" the papers of existing franchisees.
To date, the Delgra-led LTFRB has already dismissed 62 employees nationwide, including regional directors, lawyers and rank-and-file staff members
Delgra also revealed how his team had uncovered a common racket being carried out in satellite LTFRB offices.
"Those in charge of calibrating taxi meters were taking P50 per unit on the side," he disclosed. "There are, on average, 300 taxicabs being checked per day."
To date, the Delgra-led LTFRB has already dismissed 62 employees nationwide, according to the board chairman, including regional directors, lawyers and rank-and-file staff members.
No wonder an improvised bomb was hurled into the LTFRB compound earlier this year, Delgra recounted, damaging at least three impounded vehicles on the premises. Such are the risks involved in cleaning up a cesspool of venal characters. Meanwhile, those who do receive payments for the false narrative they share with their followers from inside the luxurious cabin of their chauffeured van, get to call LTFRB officials incompetent, useless and old-fashioned on a regular basis. And their readers lap it all up like junkies snorting cocaine.
Delgra also admitted the existence of inefficiency within his organization, and declared his intent to end it. "Inefficiency breeds corruption," he remarked.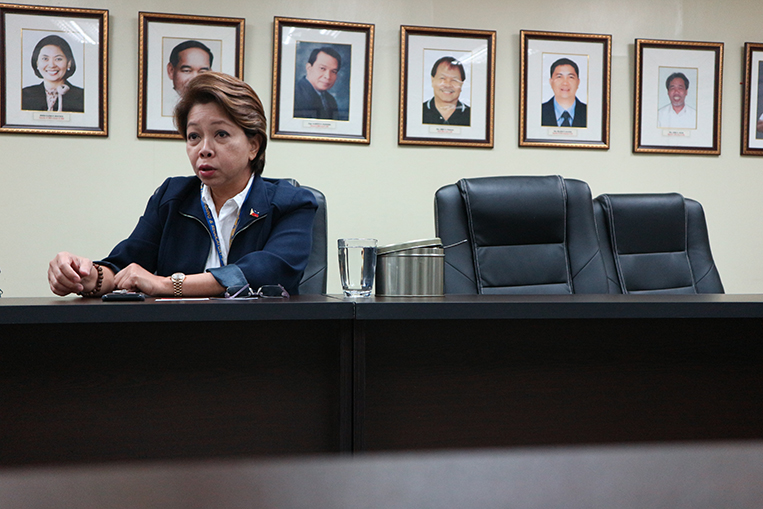 Board member Aileen Lizada pointed at the individually numbered guest IDs we were wearing.
"Those guest IDs are one example of the things we've implemented to curb corruption here," she volunteered. "Before, anyone could just come inside and freely roam around the offices, which invited the presence of fixers who schemed with inside contacts. Now you need to secure an ID to enter, and those IDs are even specific to which floor you are visiting."
The misleading trope that fake-news influencers like regurgitating is this: The LTFRB makes it hard for ride-hailing app companies like Grab and Uber to operate, and so it is corrupt. What is lost in the drama is that the board is taking a long time to fully understand transport network companies and lay down concrete regulation guidelines because said companies have been very uncooperative.
"Especially Uber," Lizada pointed out. "They wouldn't even share how they came up with their fare and surge pricing. We tell them, 'Help us understand you'. We need to do this to protect the interest of the riding public."
Speaking of Uber, Delgra added that they had turned over to the Treasury the P190-million fine the company had paid to the board as penalty for repeatedly defying the LTFRB's orders to cease activating new cars and drivers.
"People were saying, 'They'll just pocket the money'," he lamented. "We gave the check to the Treasury. I showed them."
So, more than a year after accepting the President's appointment, how would Delgra rate things now at the LTFRB?
"I don't want to put an exact number, but I will say we're now at a level I'm comfortable with," Delgra told VISOR.
Is this guy for real?
We poked around a bit, because we're not the type who drinks someone's Kool-Aid and swallows everything hook, line and sinker. Department of Transportation communications director Goddes Hope Oliveros-Libiran, who doesn't report to Delgra and hence has no incentive to praise him, has this to say about the man: "Chairman Delgra is an upright person. Very religious and decent, with untainted integrity. Very principled. And he really loves the country. Maybe that's why he was the one put in that position by the President. I know he's unpopular, but he's one of my favorites. Those influencers destroyed him in the media."
We don't blame anyone for being incredulous when talking about government agencies. But we all demand change, don't we? Well, it seems we now have somebody who can deliver that change. Support Martin Delgra or just follow paid influencers who are only playing you for the viral engagement you help funnel into their bank accounts.