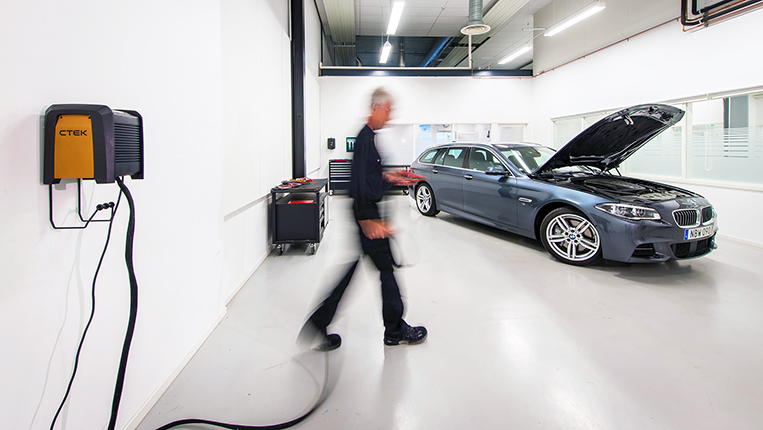 Fact: Batteries are the biggest cause of car breakdowns. According to the ADAC (Allgemeiner Deutscher Automobil Club) in Germany, 31.7% of all automotive breakdowns in 2012 were battery-related in said European country. This amounted to a total of 900,000 jump starts. Any way you look at it, these are pretty serious figures, not to mention a major hassle.
Today's automobiles are more dependent on their batteries due to a wider array of built-in or onboard technologies, hence the need for evolved battery support. To give you a better idea, the world's most advanced fighter plane, the Lockheed Martin F-22 Raptor, has 1,700,000 lines of code. Facebook currently requires 61,000,000 lines of code to operate. Meanwhile, the latest Ford F-150 has—drum roll, please—150,000,000 lines of code. You read that right: 150 million. Imagine how much stress that puts on a vehicle's power supply. Pair that with such environmental factors as extreme tropical heat and your car battery certainly takes one hell of a beating.
With all conditions considered, even if the car's engine were running, data gathered shows that the alternator isn't enough to keep a car's battery charge optimized, especially after remaining idle in the garage for a number of days as newer automobiles still run battery-dependent features even while at rest. Take note that it only takes less than one volt to go from a fully charged battery (12.7V) to a flat battery (11.9V). This is where CTEK comes in, providing the best smart chargers in the industry, dramatically increasing the lifespan of the automotive battery.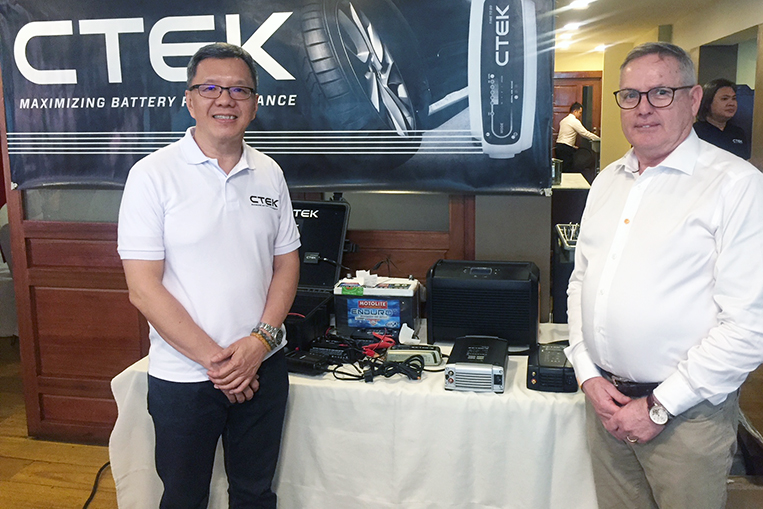 Having achieved wide market acceptance in the Philippines with its existing line of compact chargers, CTEK (via its official local distributor, Waido Marketing and Distribution) has now introduced the brand's Professional Charging Series. CTEK Asia-Pacific sales and marketing director Robert Briggs flew in to share his expertise in battery support solutions.
Given the demanding needs of the modern workshop, the Professional Series' PRO60 is CTEK's latest offering. It's a state-of-the-art, output-flexible 60A smart charger and power supply that keeps a vehicle's battery optimally charged while performing maintenance and diagnostic tasks that draw substantial energy from the battery. This allows a technician to maintain work quality without any compromise to the battery or the vehicle, and greatly reduces instances of premature battery problems out on the road.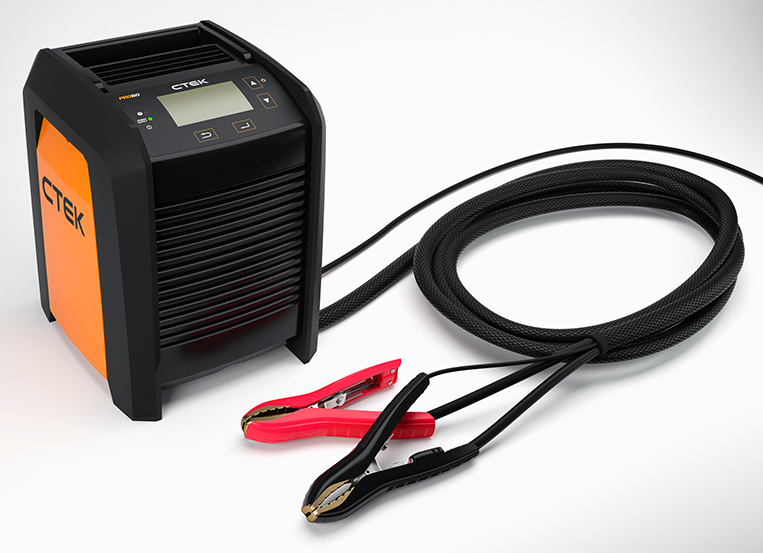 The convection-cooled PRO60 is a versatile performer, able to charge all sorts of 12V batteries including the lithium-ion type. Its intelligence and efficiency are showcased by its patented ability to immediately recognize whatever battery it is charging, precisely auto-calibrating and safely speeding up the charging process with high and stable current through the use of a unique resonant converter. This system eliminates any guesswork and risks to the vehicle's delicate electronics. Unlike older chargers, you can never overcharge with a CTEK smart charger, ensuring peak battery health every time.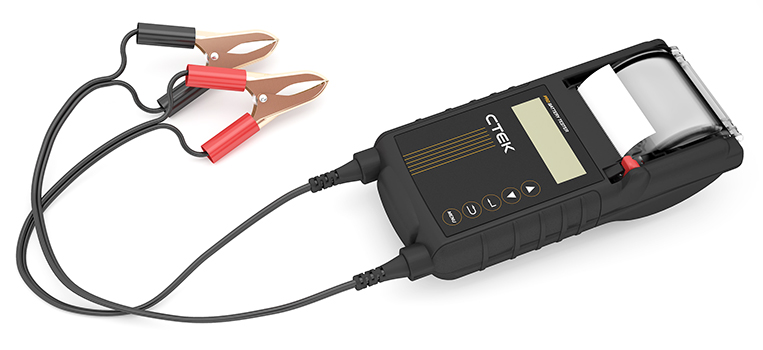 Working in tandem with the PRO60 is the CTEK Professional Battery Tester. This allows the shop technician to make quick and accurate battery tests including important details that can be printed out by said device and then shared with the customer. It is simple and safe to use as it doesn't heat up or cause hazardous sparking. Given its ability to work with 12V all the way down to 1V batteries, this tester truly offers full flexibility.
In this age of high-tech mobility, the car battery is the life pulse of all modern vehicles. Neglecting it can be both inconvenient and costly. As Briggs said: "Once those electrons in your car's battery are gone, they are gone forever." If you want to try the CTEK PRO60 whether for business or even personal use, you may get in touch with CTEK Philippines. "For professional chargers, we do not make use of dealers," company president Edbert Tiu told VISOR. "We service the end user directly." There you go.