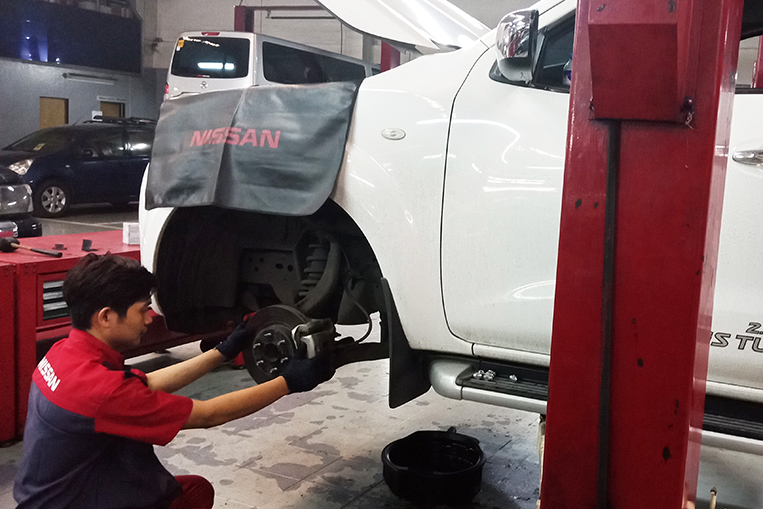 If you like cars and have been reading car-related news, we're sure you've heard all kinds of horror stories involving personnel of automotive dealerships and service centers. Many of them will lie straight to your face just to make a quick buck, telling you your vehicle needs expensive repairs when a simple remedy would suffice. Some will use your ride to run a personal errand. Others will rummage through your stuff in hopes of finding anything of value.
And then there are the good guys like Rodel Manalastas, a service technician at Nissan North EDSA.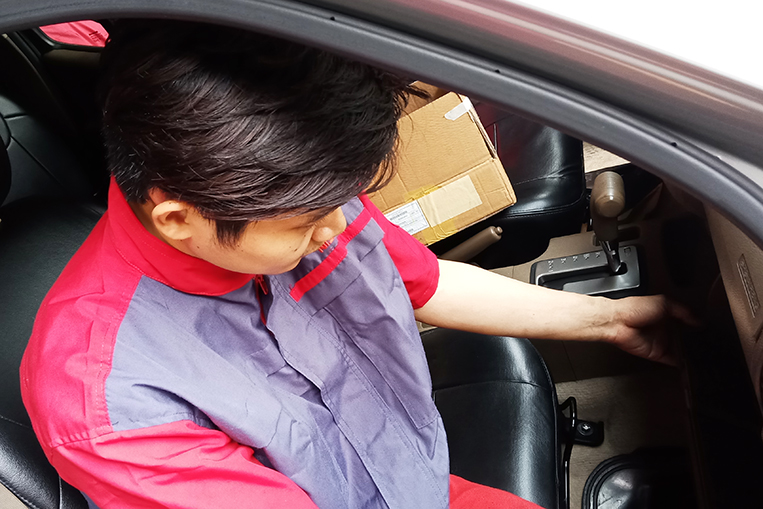 On Monday, January 15, customer Teodoro Lumanda brought in his Navara for a routine preventive maintenance service, which was assigned to Manalastas. When the latter removed the pickup truck's glove compartment to access the air-conditioning microfilter, he was surprised to see this…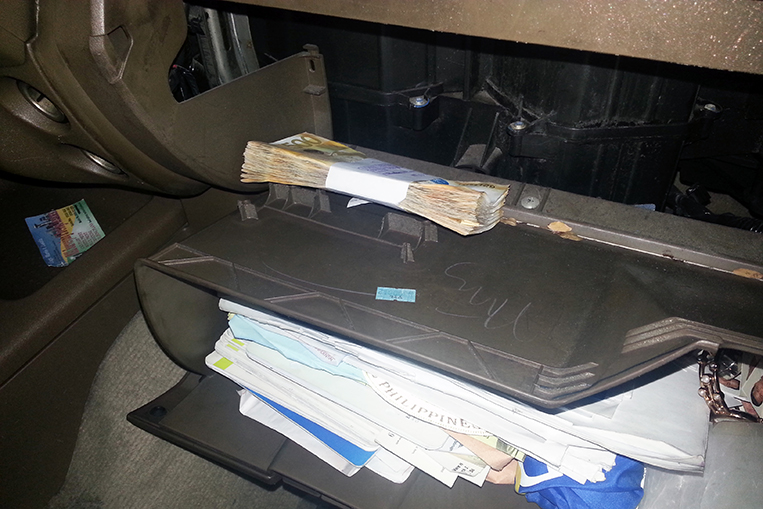 Yes, that's a thick wad of P500 bills amounting to P50,000. Mind you, the money wasn't inside the glove box—it was behind it, presumably slipping into the other side via the topmost space as the compartment was already full.
Now, Nissan North EDSA—just like most other dealerships these days—has CCTV cameras all over its service area, and the technicians know this. But if we're forthright, we know there's always a way around it if somebody who's corrupt and resourceful is really intent on pulling off a scheme. In that moment, Rodel had two choices: take the money and tuck it somewhere in his uniform (the cameras won't catch what's happening inside the cabin), or report the discovery like any honorable person would do.
He chose the second option, immediately alerting his foreman to the stash.
Here's the amusing part: When they informed the customer about the money, the vehicle owner couldn't believe how the cash had been located. Apparently, the owner had been looking for the bundle since October. He had assumed the money was gone for good, that he had lost it elsewhere (and not behind his Navara's glove box).
According to Nissan North EDSA vice president and group general manager Ato Mendoza, the amount Rodel found in the Navara is the most expensive or most valuable property left by a customer in the history of the dealership (at least to Mendoza's knowledge).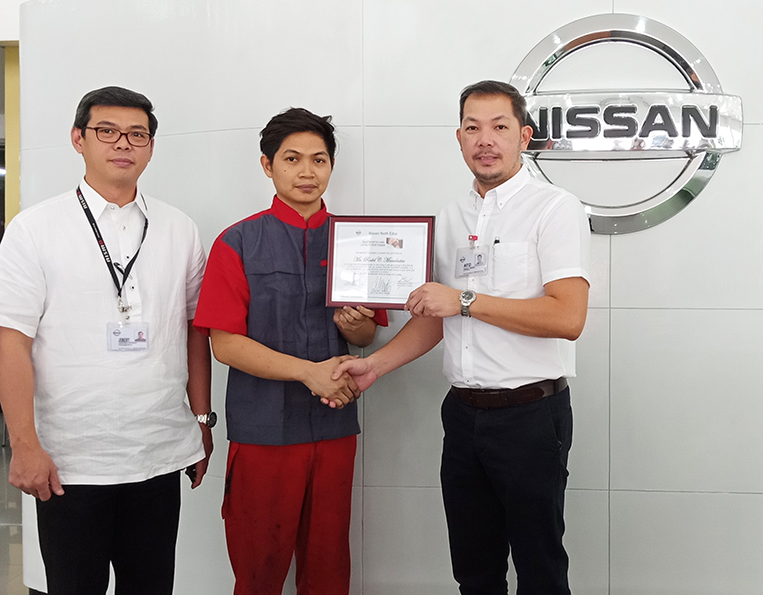 In exchange for his honesty, Rodel was given a citation by his bosses. We hope they realize what asset they have in their trustworthy technician. We hope they'll nurture and promote his career growth. He's one of a kind.
"Kikitain ko naman po 'yung ganung halaga," Manalastas told VISOR. "Hindi ko po kayang gastusin 'yung hindi ko pinaghirapan. At marami na rin pong negatibong mga balita tungkol sa mga casa. Hindi naman po lahat ay hindi mapagkakatiwalaan."
Some will say: Big deal…what's so special about returning something you don't own in the first place? Well, try resisting the urge to pocket the kind of money you know will pay for your kid's tuition, or help defray your parents' medical bill, or take care of the apartment rent for the next six months—without anyone knowing. We believe Rodel Manalastas deserves a pat on the back (and then some) for doing what is right in a world that is making it increasingly difficult for anyone to do so.