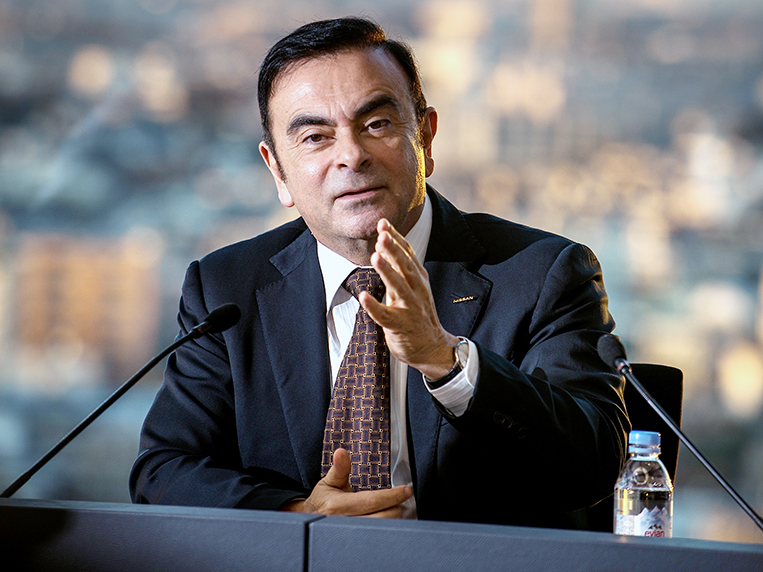 The Reuters news agency, quoting the Japanese newspaper Asahi Shimbun, has reported that Nissan Motor Corporation chairman Carlos Ghosn is set to be "arrested by Tokyo prosecutors for alleged financial violations in Japan."
Also the big boss of French car manufacturer (and Nissan ally) Renault as well as Japanese automaker Mitsubishi, Ghosn is being accused of understating his income as reflected on his financial statements. The same Reuters report added that Ghosn "had agreed to voluntarily speak to prosecutors," and that the Tokyo District Public Prosecutors Office "had declined to comment."
Now, this is the juicy part: Nissan has released its own statement, replete with shocking revelations. Here it is in full:
Based on a whistle-blower report, Nissan Motor Co. Ltd. has been conducting an internal investigation over the past several months regarding misconduct involving the company's representative director and chairman Carlos Ghosn and representative director Greg Kelly.
The investigation showed that, over many years, both Ghosn and Kelly have been reporting compensation amounts in the Tokyo Stock Exchange securities report that were less than the actual amounts, in order to reduce the disclosed amount of Carlos Ghosn's compensation.
Also, in regard to Ghosn, numerous other significant acts of misconduct have been uncovered, such as personal use of company assets, and Kelly's deep involvement has also been confirmed.
Nissan has been providing information to the Japanese Public Prosecutors Office and has been fully cooperating with their investigation. We will continue to do so.
As the misconduct uncovered through our internal investigation constitutes clear violations of the duty of care as directors, Nissan's chief executive officer Hiroto Saikawa will propose to the Nissan board of directors to promptly remove Ghosn from his positions as chairman and representative director. Saikawa will also propose the removal of Greg Kelly from his position as representative director.
Nissan deeply apologizes for causing great concern to our shareholders and stakeholders. We will continue our work to identify our governance and compliance issues, and to take appropriate measures.
Wow. How the mighty have fallen. To be fair to Nissan, this case has nothing to do with its products—no emissions or fuel economy cheating, and no tampering with quality certification. Still, this could impact the public's view of the company's corporate integrity and professionalism.
Ghosn, a French citizen of Lebanese descent, joined Nissan in 1999 after the Japanese firm's alliance with Renault. He is widely credited with having saved Nissan from bankruptcy at the time.