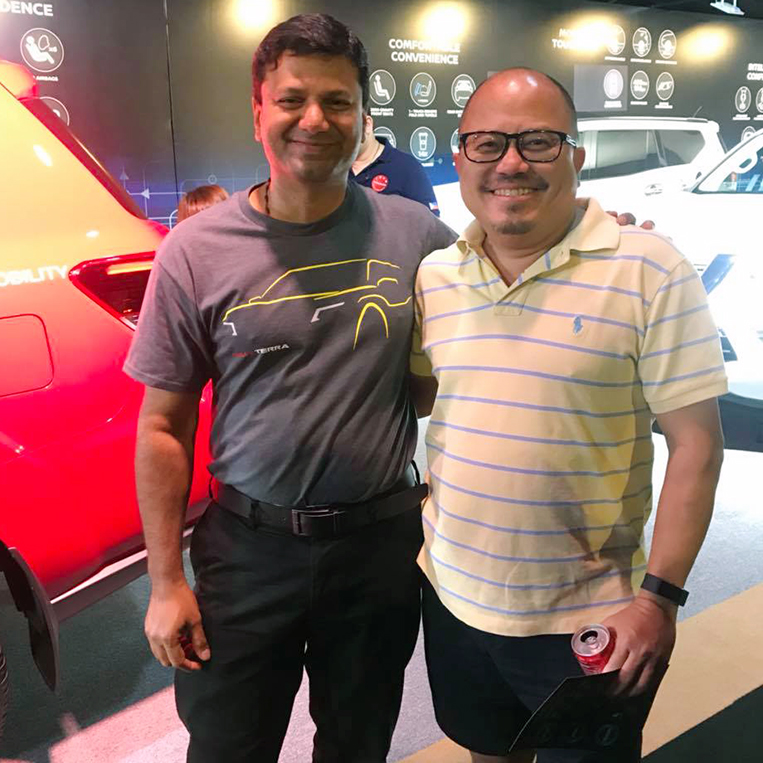 I'm used to meeting all kinds of expatriate managers who get assigned to the Philippines to head the local distributor offices of their respective automotive brands. Honestly, most of them seem detached and reserved, usually keeping to themselves and their lovely, chauffeured lives. I get to meet them at car launches and the occasional out-of-town test drives where, if I'm lucky, I might get to hang out with them for some extended chat if they're in the mood to waste their time with an inconsequential motoring journalist.
And then there are these two guys: Mazda Philippines president Steven Tan and Nissan Philippines president Ramesh Narasimhan. If their brands are performing well in our market, that's probably because these executives know what needs to be done in order to give their businesses even the slightest of advantages, and then actually go out there and do just that.
One early June weekend, for instance, I was at the "Nissan Mobility Tour" in Bonifacio Global City—and talking to Narasimhan—when I saw Tan walk in, casually wearing shorts and with a can of Coke in one hand. I think Tan was surprised to see me (that particular day was reserved for car clubs; the media had been hosted the previous day). But there he was, personally checking out the latest offering (Terra) from the competition. He could have asked his product planners to do it for him. Weekends, to the best of my knowledge, are sacred to these expats.
There, I learned that they had a common bond: Both Narasimhan and Tan used to work for Ford (Australia for the former; Malaysia, Philippines and Thailand for the latter). Tan would later tell me that they had never gotten to know each other at Ford, and that they had simply met in their current assignments. "We're buddies," he said.
Indeed, they looked like they were. They gamely posed for a photo, which I captioned "friendly competition" on Facebook.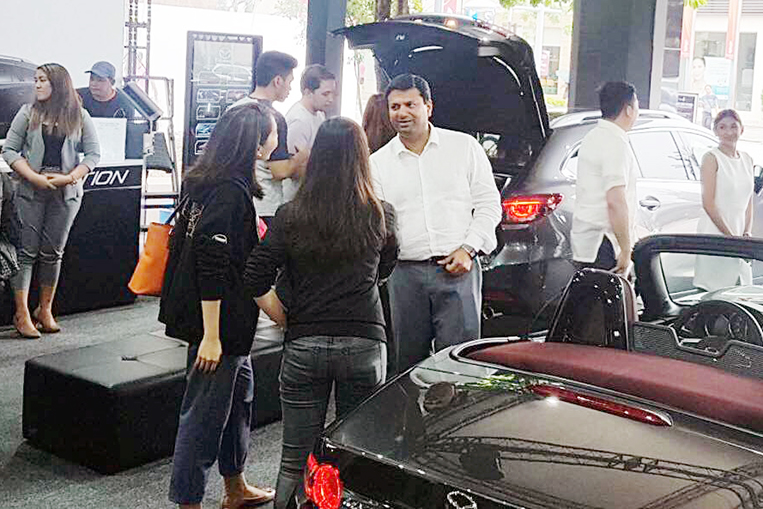 This past weekend, it was Narasimhan's turn to return the favor. He went to the "Zoom Fest" event in BGC, although Tan wasn't around (out of the country, to be exact). But you know Narasimhan's presence was amusing in itself because somebody took a photo of him and presumably sent it to Tan, which the latter then shared on Facebook.
Tan's caption: "Can't thank you enough for standing in for me this weekend, buddy Ramesh!"
Narasimhan's reply: "No worries. Sold a few Nissans to your customers."
Isn't this great for the local car business? You have a pair of hardworking (and highly competitive) bosses who don't mind surveying the competition themselves—and being quite friendly and humorous about it.
I think the whole industry would benefit from more leaders like them.