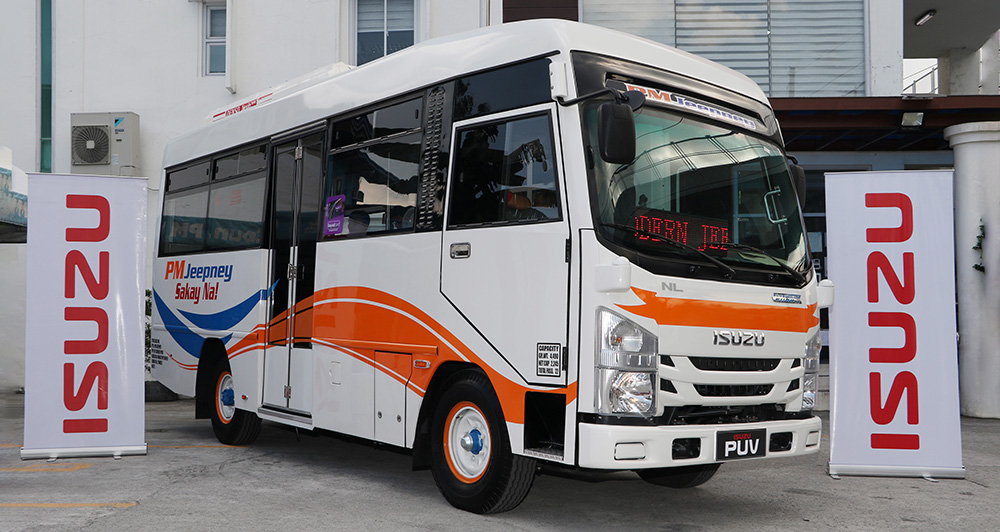 The PUV modernization program is still a bit of a hot topic despite the deadline for consolidation being pushed back to December 31, 2023.
Regardless of this, we have several automotive manufacturers providing their own solutions and interpretations, which is why Isuzu Philippines has just presented its version of the PUV Class 2 design to the Department of Transportation and the Land Transportation Franchising and Regulatory Board.
Isuzu's latest Class 2 PUV has two side doors for the driver and the front passenger, alongside newly redesigned panoramic windows, cushioned seats, and luggage compartments.
Of course, it still complies with the Philippine National Standards' guidelines for Class 2 PUVs, with features like a speed limiter, GPS, built-in CCTVs, TVs, digital signboards, and an automated payment system.
Isuzu Philippines will offer extensive after-sales support at its 48 outlets nationwide. Now, the question is: Will these new PUVs be affordable for all jeepney operators as the deadline for the modernization program looms?