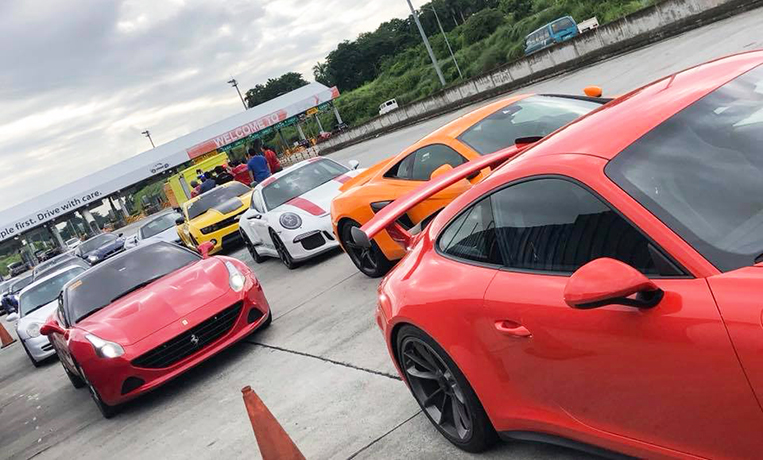 Do you somehow get the sense that there has been a preponderance of fancy automobiles cruising on our roads in recent years? We see them all the time now. Photos of track days proudly posted on social media. Loud engine revs at exclusive gatherings in posh locations. Appearances on EDSA or at your friendly neighborhood gasoline station.
Porsches are commonplace now. Jaguars no longer turn heads like they used to. Ferraris and Lamborghinis are pretty much guaranteed staples at lifestyle casinos and high-end malls. And it's no longer surprising to spot an Aston Martin or even a McLaren zooming past your humble sedan on the way to work.
It wasn't always like this, of course. There was a time in the not-so-distant past when you'd be hard-pressed to find a single Pinoy supercar owner—let alone an entire club—who would willingly come out in the open to flaunt an incredibly expensive high-performance coupe. I remember approaching a handful of such individuals in the late '90s and always getting declined whenever I asked them if I could write a story about their cars. Today, you no longer have to coax an owner into showing off his 812 Superfast—he'd brag about it on Facebook or Instagram faster than the car could accelerate to 100km/h.
By the way, I'm referring to legit supercar owners, not poseurs who only borrow or rent exotic-looking sports cars so they can scam or impress the gullible.
So, what happened between then and now?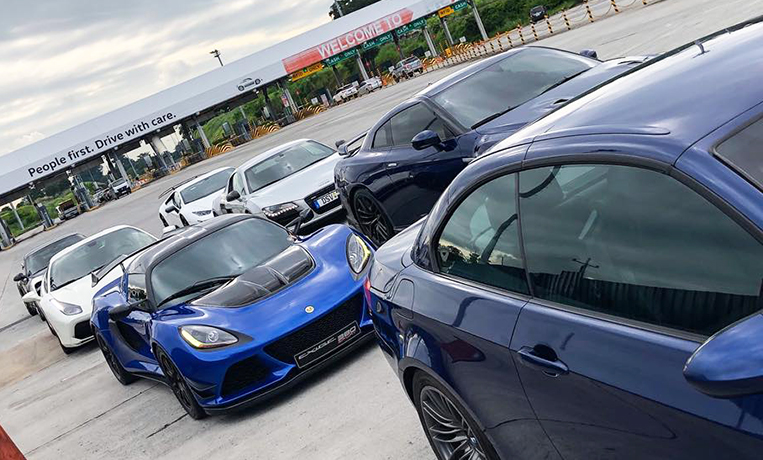 Carlos Gono, a supercar enthusiast and the owner of Autoplus Sportzentrium, believes he knows the answer. "It's because there are no more kidnappings," the car-crazy businessman told me yesterday at a BMW Motorrad event, where hundreds of conspicuously rich guests had come with their high-priced motorbikes. What Gono meant is that supercar owners are now confident and secure in the knowledge that they can be seen in public driving a Lexus LFA without fear of getting abducted by kidnap-for-ransom criminals.
Come to think of it, we hardly ever read about kidnappings in the news these days. Just a couple of decades ago, the crime was so prevalent that special government agencies had to be created in order to address it. These included the Presidential Anti-Crime Commission and the Presidential Anti-Organized Crime Task Force. Back then, it was ill-advised to display one's wealth, as you'd surely be a target of kidnapping syndicates.
According to Gono, the decline in kidnapping cases started during the term of former President Gloria Macapagal-Arroyo.
Supercar owners are now confident and secure in the knowledge that they can be seen in public driving a Lexus LFA without fear of getting abducted
Another factor which Gono thinks has helped embolden supercar owners to step forward is the advancement of high-tech automotive security features, including tracking devices and immobilizer systems. "The technology has caught up with the criminals," he said. Also, Gono is convinced that there is no longer much incentive for car thieves to steal expensive cars as these are difficult to unload. "Even if you chop them up, who's going to buy a complicated BMW engine that needs proper diagnostic equipment to install and maintain?"
Gono himself has constantly been sharing his automotive passion on social media, very recently announcing his acquisition of a rare McLaren 570S GT4. With guys like him being more transparent when it comes to their car addiction, more and more car lovers are encouraged to do the same. Which is always good for the country's car culture.