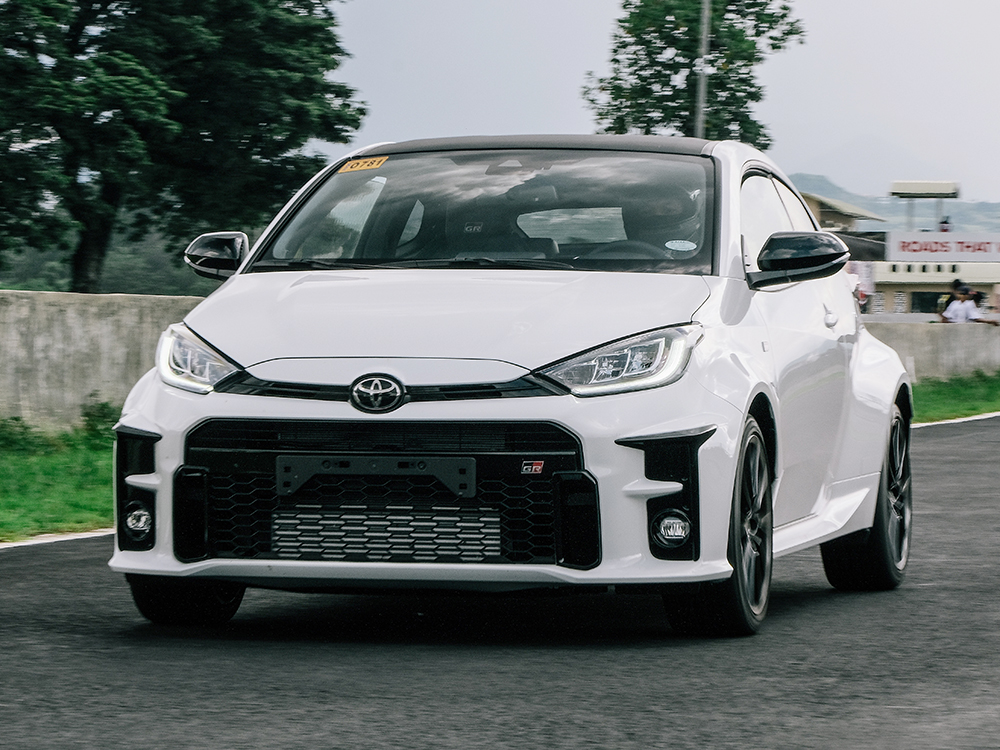 When you're given the opportunity to push something like the Toyota GR Yaris around the Clark International Speedway, you definitely want to be careful with it, right? You bet. Even after getting familiar with the car under the watchful eye of JP Tuason and the track marshals, I found myself chickening out on the straights, lifting off and coasting as I approached the braking zones even if I knew the car was capable of stopping a little later.
The crazy turbocharged three-cylinder engine underneath the hood had 268hp and 370Nm at its disposal. This may not seem much compared to another Gazoo Racing car—the Supra—but in a tiny three-door hatchback, one wrong move on my part could mean crashing into a tire barrier. And possibly getting banned from future media events.
So, picture me just gingerly driving the GR Yaris around the whole time. Heck, I even stalled the car trying to get it off the line during the slalom exercise. My armchair (read: video-game) skills didn't help at all.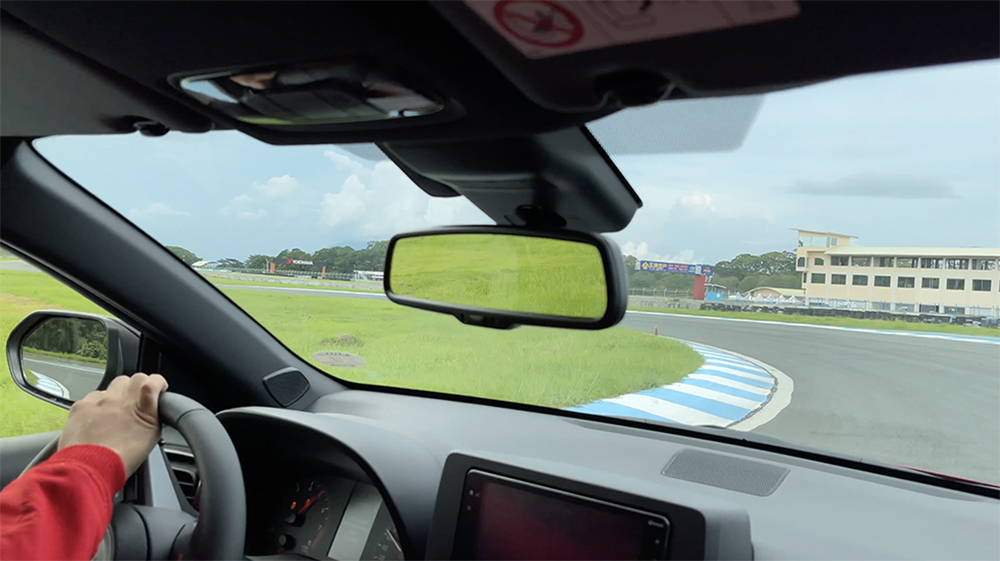 But toward the end of the session, I was given the chance to ride shotgun with no less than Marlon Stockinger. Seeing him throw the car around the corners at great speed with confidence, rev-match, brake at the perfect time, and bounce over the curbs while accelerating was a surreal experience. The GR Yaris did really well. Not once did it slip or lose traction. I would never have thought that being thrashed inside the cabin was something that I'd enjoy, since I'm afraid of roller coasters.
It was plain to see how much the Filipino-Swiss race driver was enjoying the GR Yaris. If you're reading this now, it's obvious you will never feel the excitement of being in the passenger seat of this car with a professional driver at the wheel. Maybe the next best thing is to see the action in a video.
Here you go, then. Enjoy. Oh, lest I forget, let me give Marlon a five-star rating for his driving. Salute.