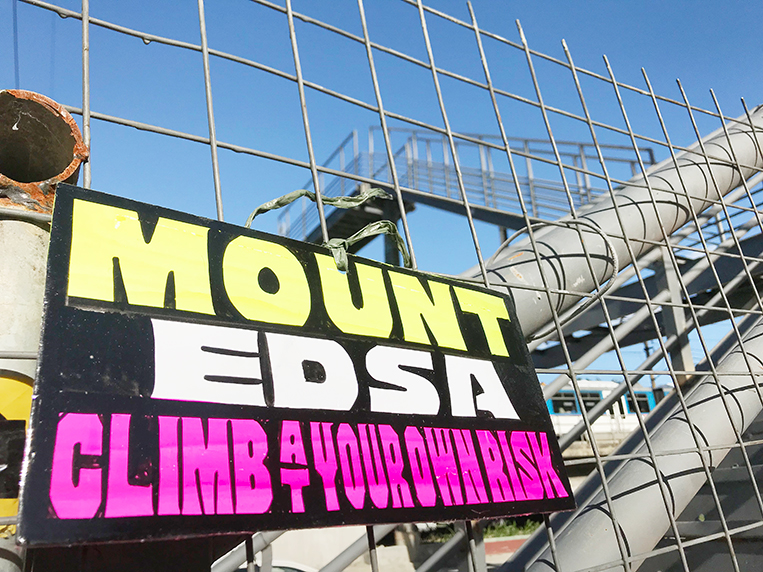 Budding mountaineers in Metro Manila now have an additional place to practice their hobby, thanks to a new footbridge spanning across EDSA. Like a mini Eiffel Tower, the proud structure crosses the megalopolis's main thoroughfare in Kamuning, Quezon City, inviting brave (and fit) pedestrians to walk up to its peak and back down again on the other side. Reactions to the project have been mixed, to say the least.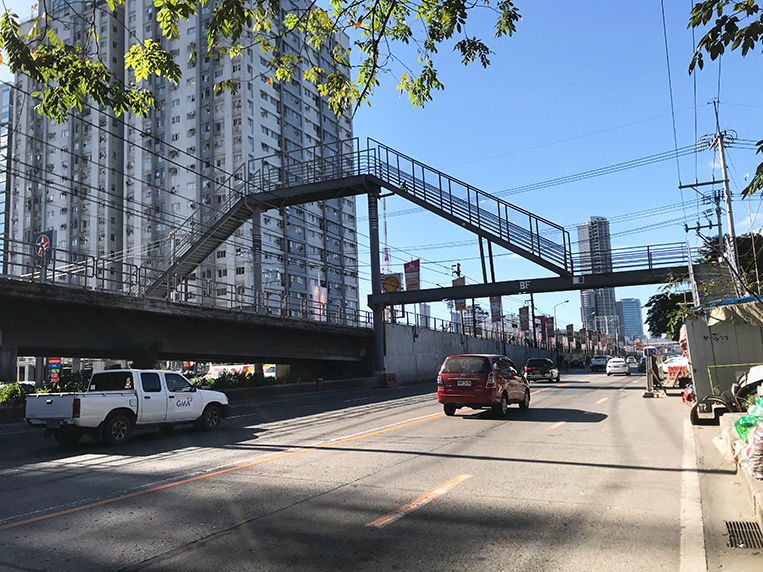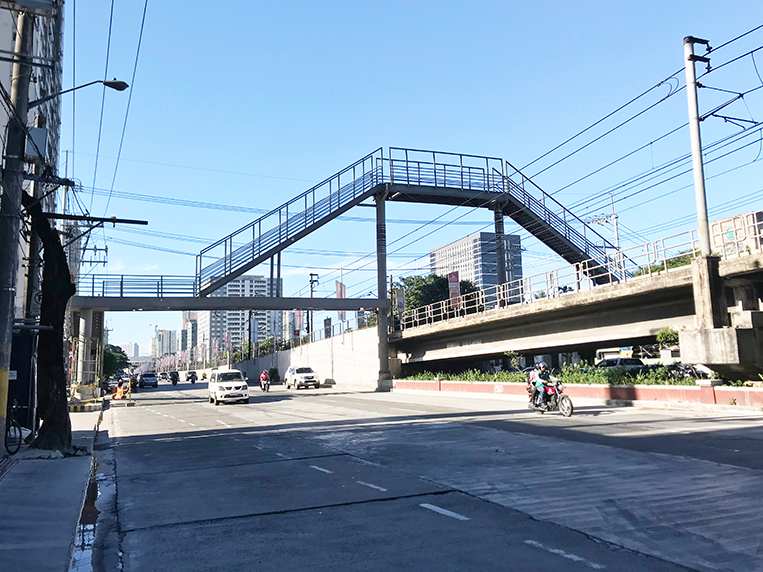 Dubbed anything from "Stairway to Heaven" to "Mount EDSA" (which is what we call it, and we even commissioned a signboard to make things 'official'), the new bridge was built by the Metropolitan Manila Development Authority. It has to be this tall because it needs to clear the electrified lines of the MRT-3 trains that pass underneath it. According to the agency, the structure was erected in response to a number of accidents involving pedestrians trying to cross EDSA, and is supposed to offer a safer way to get across this busy highway. Whether people will really opt to climb up all those stairs or still risk their lives remains to be seen. You may place your bets now.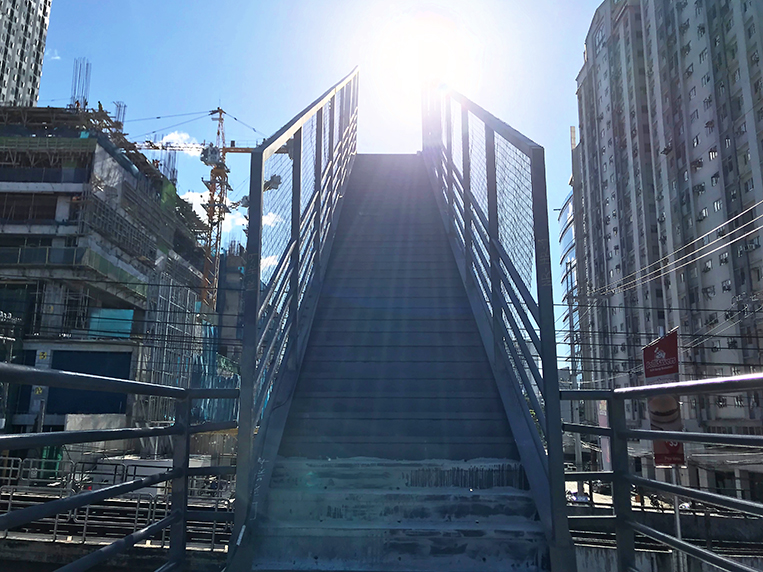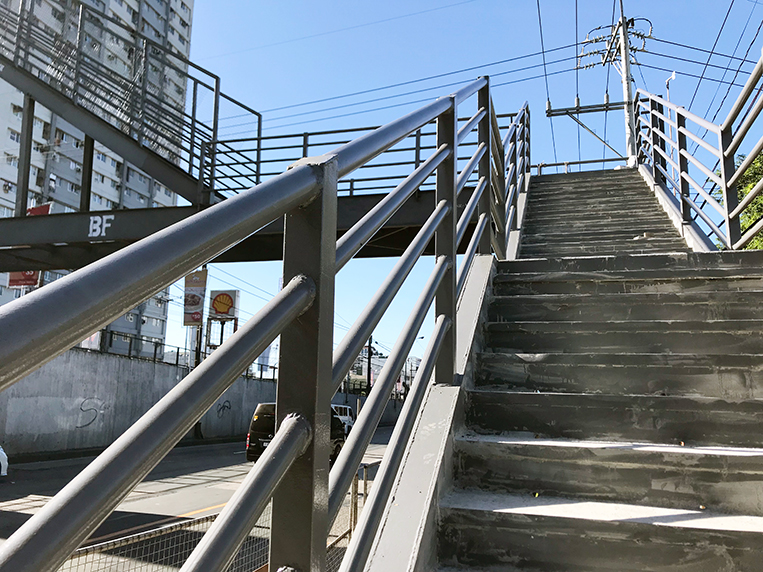 Once the bridge opens, anyone climbing up the over 70 steps to the top will no doubt be able to enjoy a stunning view of EDSA. This, of course, will pretty much exclude persons with disabilities and anyone too old or frail to make it up and down—a fact the MMDA is aware of but can't really do much about. The agency is on record as saying that the focus was on improving safety, and presumably getting able-bodied foot travelers across in one piece is better than doing nothing. Currently, workers are busy putting the finishing touches to the footbridge ahead of its official opening on November 15th, so we weren't allowed to climb all the way to the top (a task we didn't really fancy doing anyway).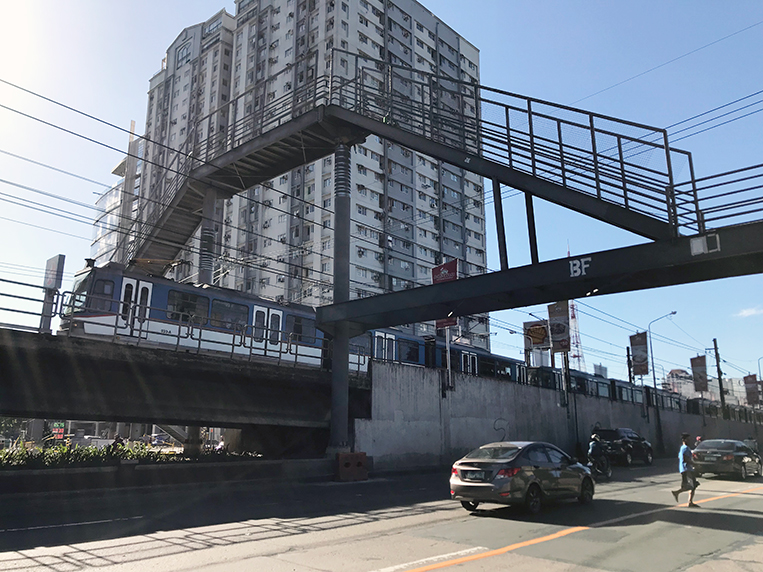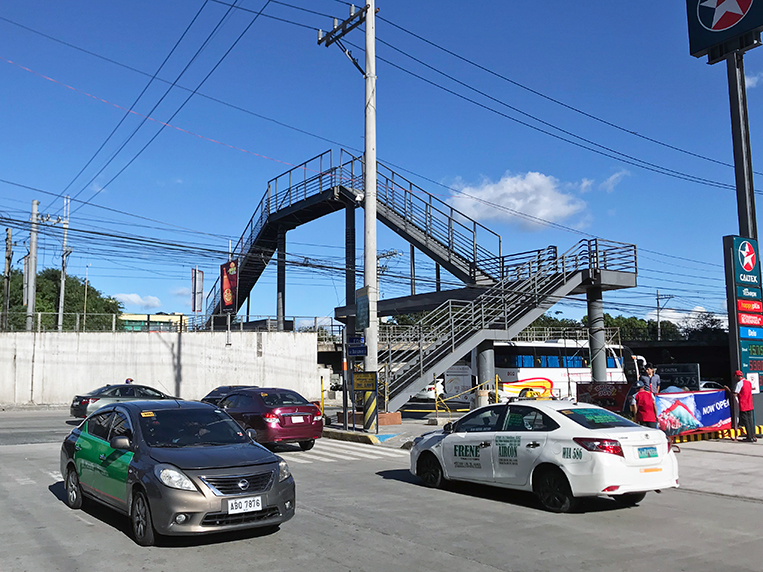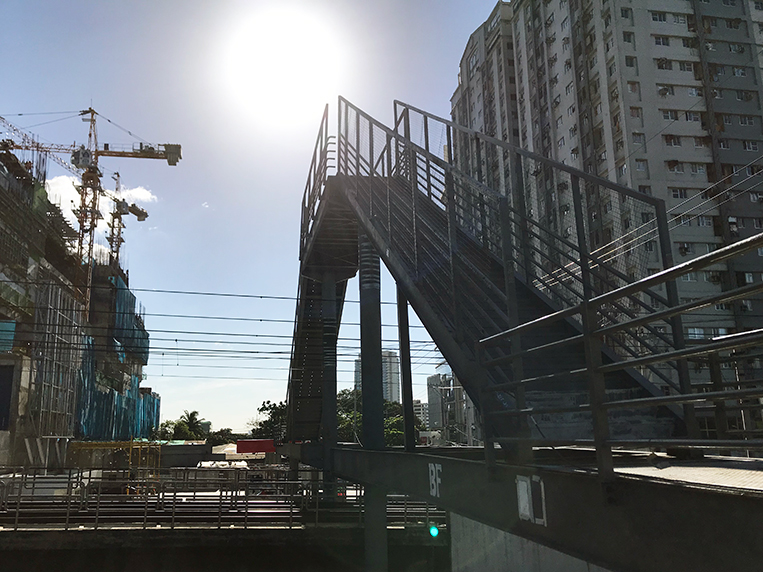 While it would be easy to rip into the MMDA and make fun of things, truth be told, this isn't the only bridge of this type across EDSA, and it seems to be getting a lot of attention mainly because it is new and highly visible. There are a number of similar crossings already in place, some of which are quite old by now, and nobody seems to care much about them. The cold, hard reality is that Metro Manila still isn't a pedestrian-friendly place. In an ideal world, people should be able to safely cross the road on level ground, but this isn't an ideal world.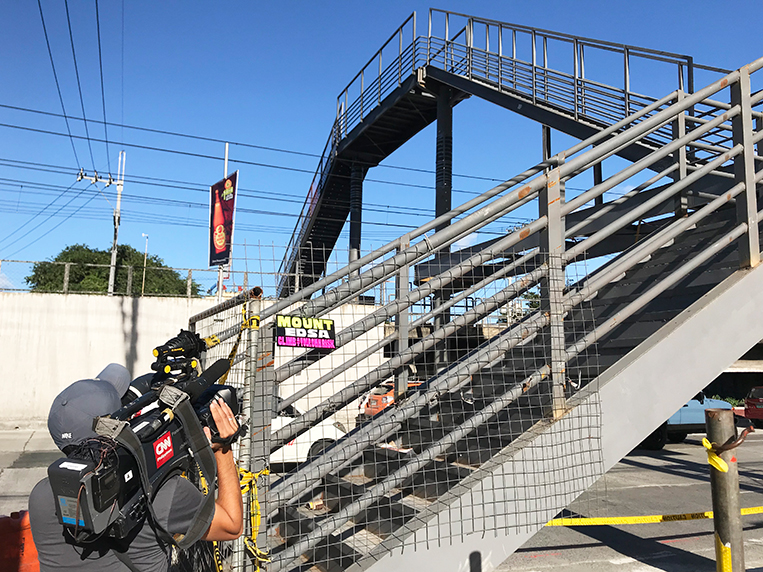 For now, it seems the agency did the best it could with the cards dealt by the circumstances. If it's any consolation, climbing up and down that bridge twice a day should cover the recommended amount of exercise we're all supposed to do every day for a healthier life.