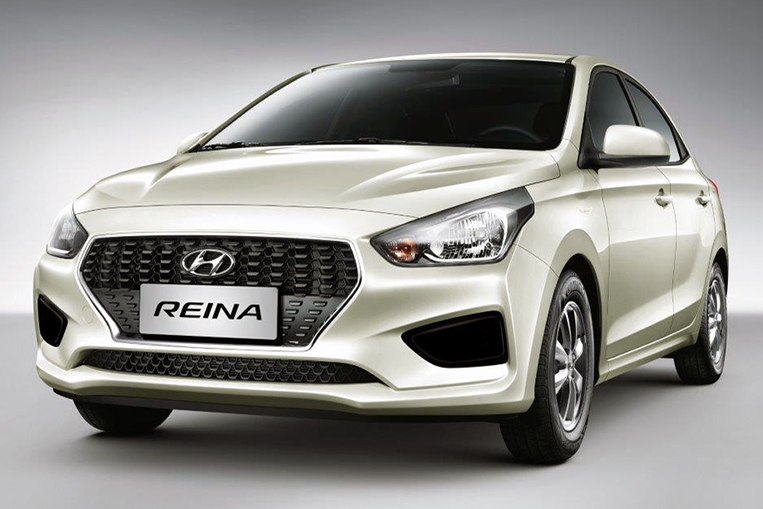 Hyundai Philippines (aka Hyundai Asia Resources, Inc.) is clearly on a mission to spoil Kia Philippines' party by introducing its new Reina small sedan right at this particular time. And there's not even a launch event for the China-sourced runabout—just a press announcement.
You see, Ayala Corporation, the new distributor of Kia vehicles in our market, threw a grand party last week to, first, let everyone know it is now in charge of the Korean brand, but also to, second, formally release its new bread-and-butter model, the Soluto mini sedan (called Pegas in China). The Soluto happens to have a twin Hyundai version based on the same platform. Yep, that car is the Reina. And before shoppers in this segment get completely mesmerized by the Soluto's competitive prices, here comes Hyundai barging in with the baby Kia sedan's alter ego—and with even lower price tags.
While the Soluto goes for P625,000 to P735,000 depending on the variant, the Reina is yours for just P598,000 for the lower variant (GL 5MT) and P648,000 for the higher one (GL 4AT). There are only two variants, at least for now.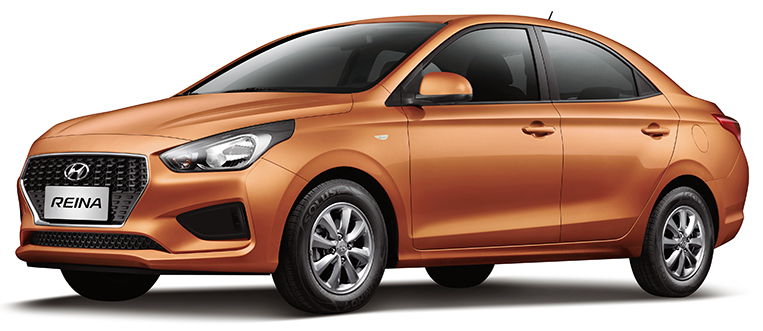 And because the Reina and the Soluto are twin models, they are equipped with the same 1.4-liter gasoline engine rated at 94hp and 133Nm. They also share the same exterior dimensions at 4,300mm long, 1,700mm wide and 1,460mm tall, with an identical wheelbase of 2,570mm. It should be noted, though, that the local Reina brochure indicates a width of 1,705mm (international websites have it at 1,700mm). Either someone committed a typographical error or the Philippine distributor slapped on some body cladding that resulted in the girth increase.
For the rest of the specifications and features, here is the official info sheet we received from the authorized importer and seller: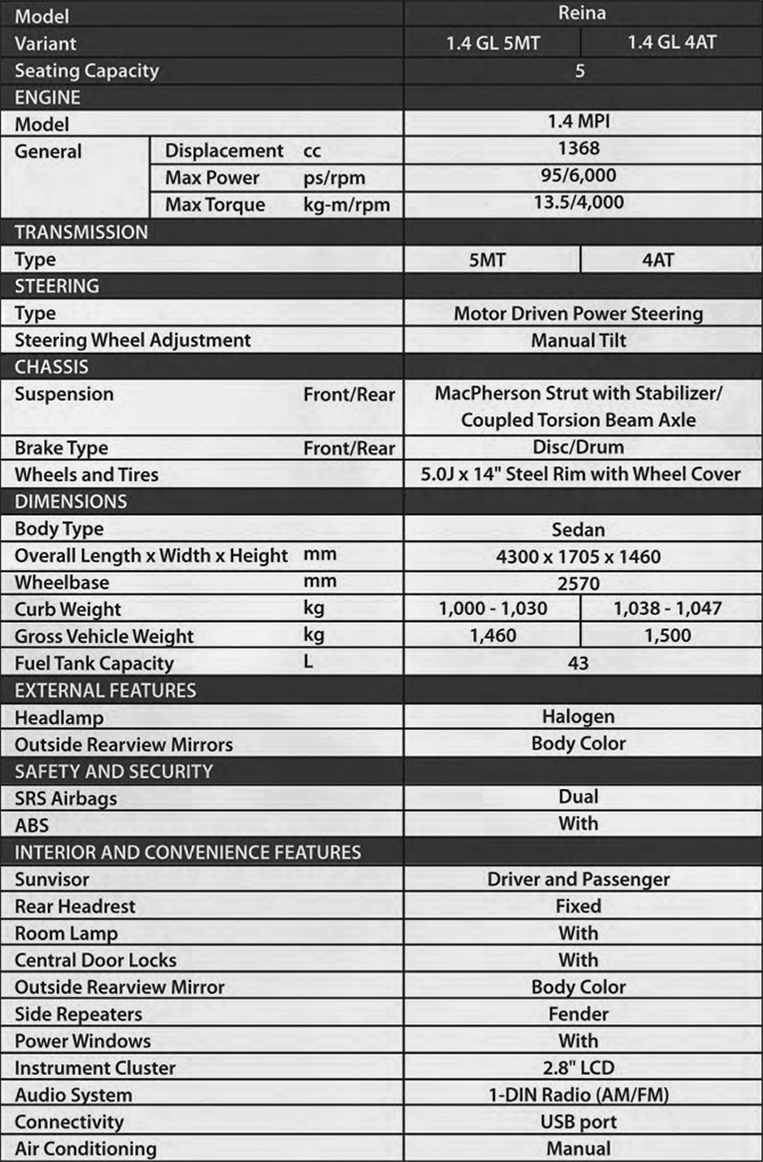 So…the Reina or the Soluto? It's a Korean family feud we have right here. Place your bets.