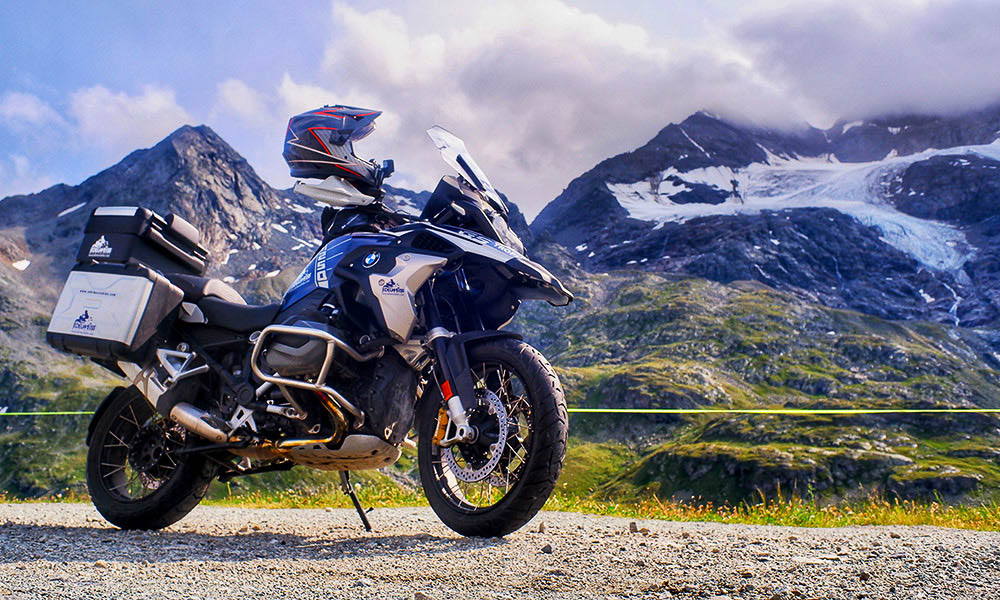 BMW's best-selling R1250 GS reached its 1,000,000th production milestone a few weeks ago, and for good reason. Considered the benchmark for the class, the big ADV bike has unflappable handling and a brawny motor, and is supremely comfortable for the kind of all-day riding that motorcyclists live for.
So, when BMW Motorrad Philippines asked me if I'd be willing to pack my gear for a lengthy tour of Europe on a GS, how was I going to resist?
To start the festivities, I landed in Berlin just in time for "BMW Motorrad Days 2023," the brand's three-day bash to celebrate its 100th year of motoring. If you were in Berlin that week, you'd have to have been deaf, dumb, and blind to not know what was going on. Signs and banners were everywhere, and hordes of riders making their way through the streets to get to the show.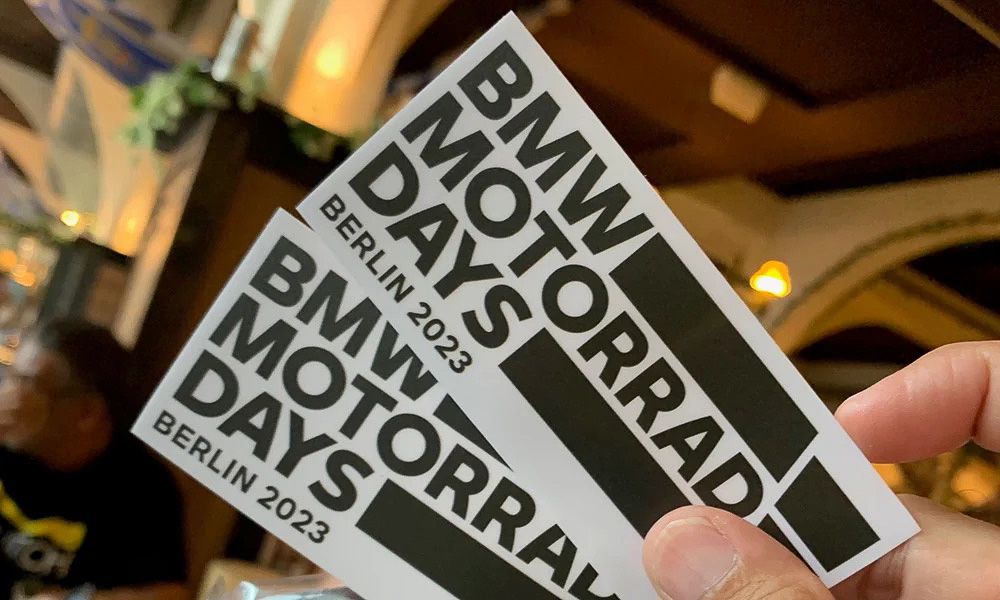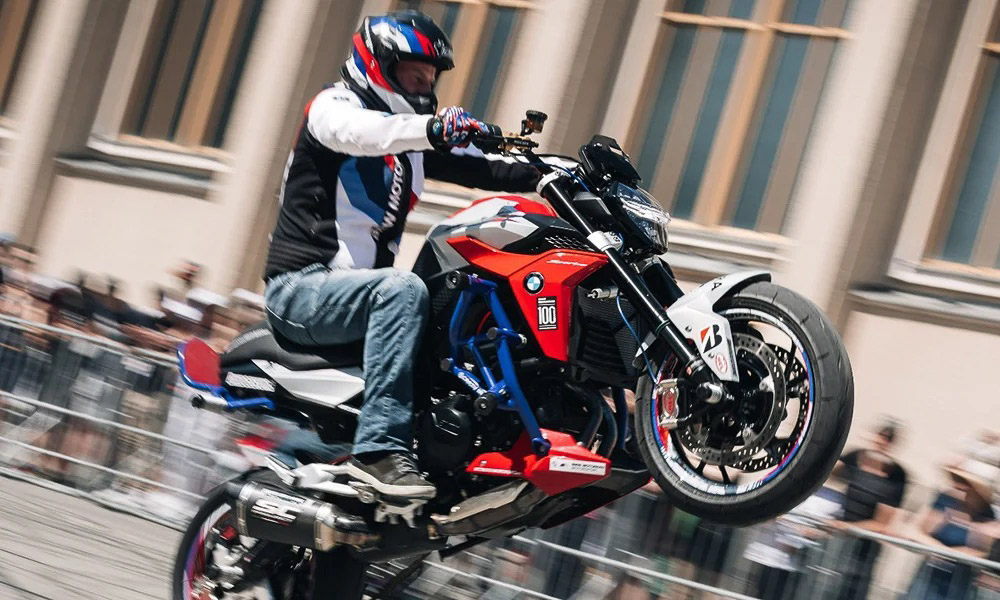 The show itself, held at a sprawling complex, showcased all the latest models including the just-launched CE 02, an impressive display of customized bikes, exhibitions, bands, and beer.
Lots and lots of beer. Beer is like water in Germany (and cheaper, too, I think), and it was during dinner that I got to get acquainted with my riding group: a large and rambunctious collection of gentlemen (and two ladies) from Visayas and Mindanao.
I didn't understand Bisaya at first, but over the course of the week, I got the context and tone of their conversations to see the humor in the situations we'd find ourselves in.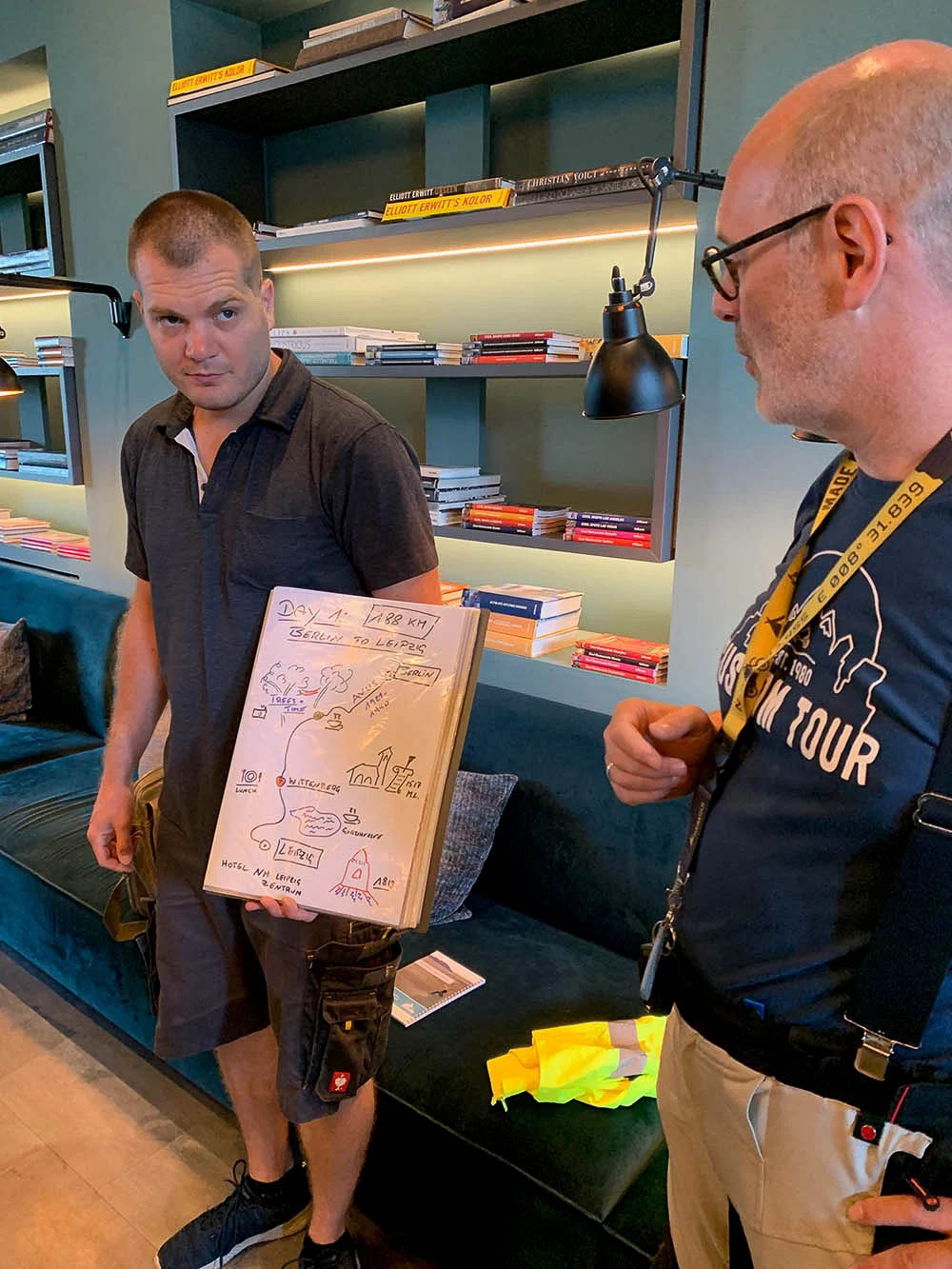 Our tour operator for this trip was Edelweiss Tours. First founded in 1980, the company had accumulated over 35,000,000 kilometers guiding customers all over Europe, and used only top-notch equipment. Our guides for this one were Franz and Christian, both highly experienced riders and exceptionally patient with our group's quirks. They would take turns leading our group: Franz would lead and Chris would drive the van with all our bags, or vice versa.
After a relaxing first day touring Berlin by bus to see some of the highlights from the old East-West legacy, we hopped on our bikes for what would turn out to be seven days of truly enjoyable riding. According to Franz, we would stay as much as possible off the highways, instead taking the more scenic back roads.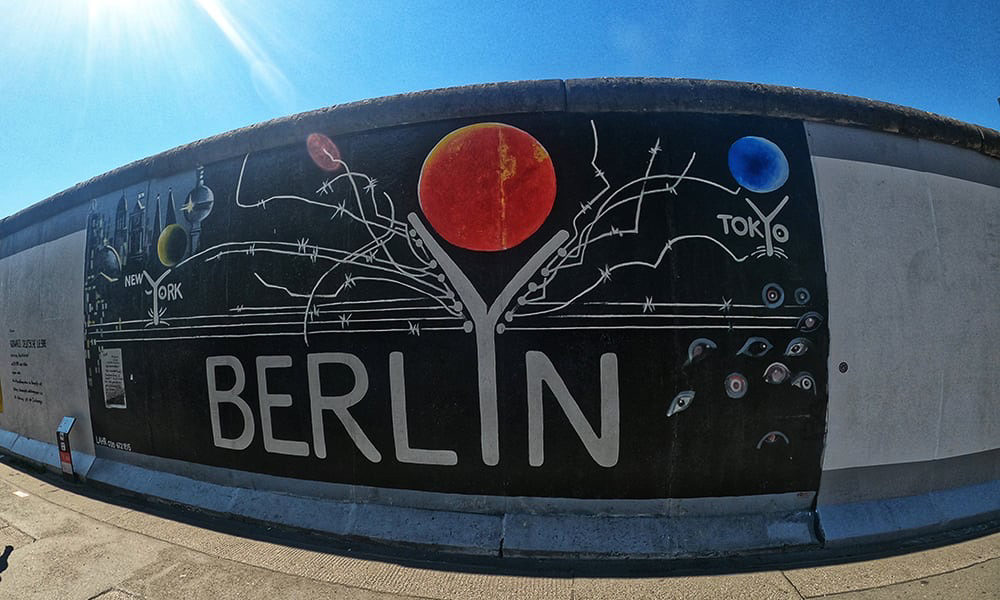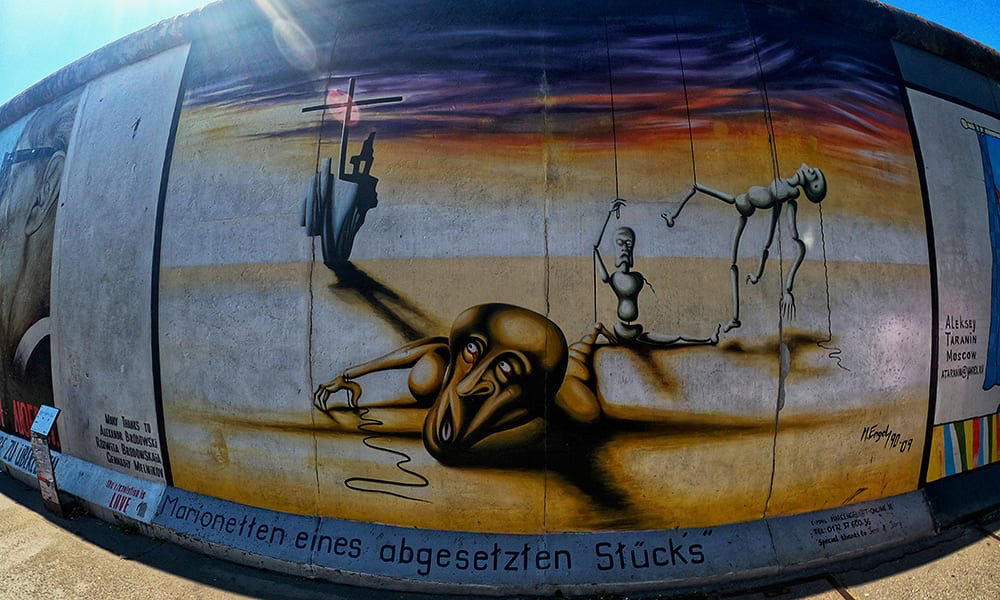 DAY 1: BERLIN-LEIPZIG
For the first two days, we rode from Berlin to Leipzig. This was our first taste of riding in Germany, and apart from the obvious thrill of briefly riding on the AVUS motorway where you can go as fast as you like as long as you're doing it responsibly, we realized that it also got quite hot, too. There was an ongoing heat wave, and while it was not as miserable as it gets in our humid climes, it was still enough to have us constantly looking for shade and Coke when off the bikes. Also found out that ice isn't always served with Coke in Europe so…strange.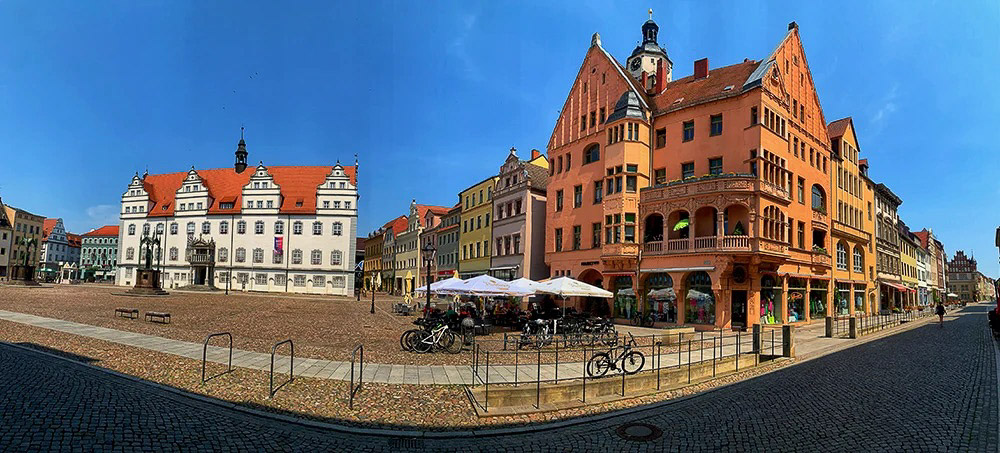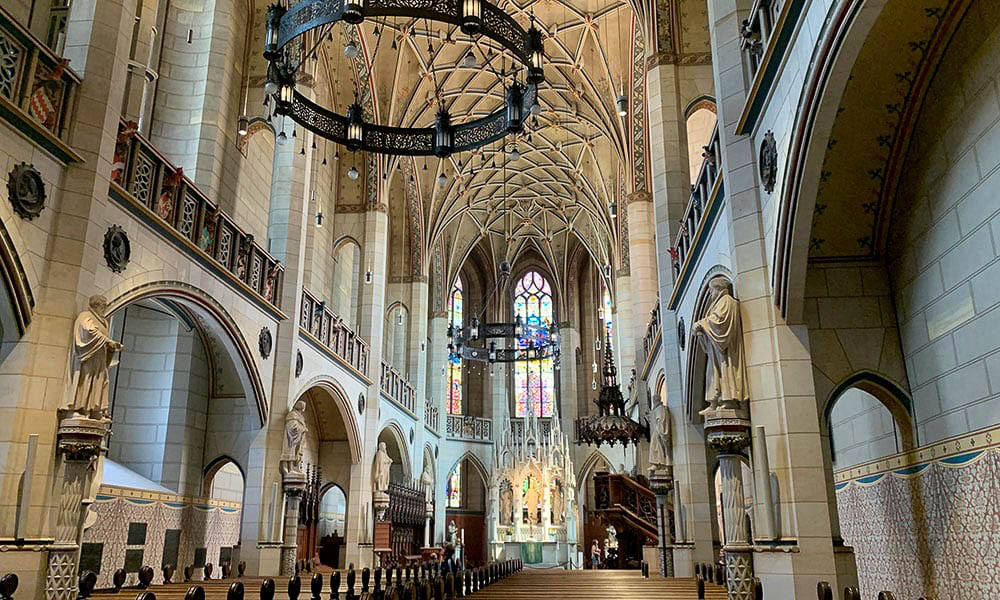 Anyway, a stop in the town of Wittenberg was a definite highlight. Designated as a UNESCO heritage site, this is where Martin Luther nailed his 97 Theses to the door of the Schlosskirche (castle church), thus marking the start of the Protestant Reformation. We took our time touring the castle and admiring the Renaissance architecture.
At Leipzig, we stopped to take in the memorial for the Battle of the Nations, where in 1813 the combined armies of Prussia, Austria, Russia, and Sweden defeated Napoleon's Grande Armée.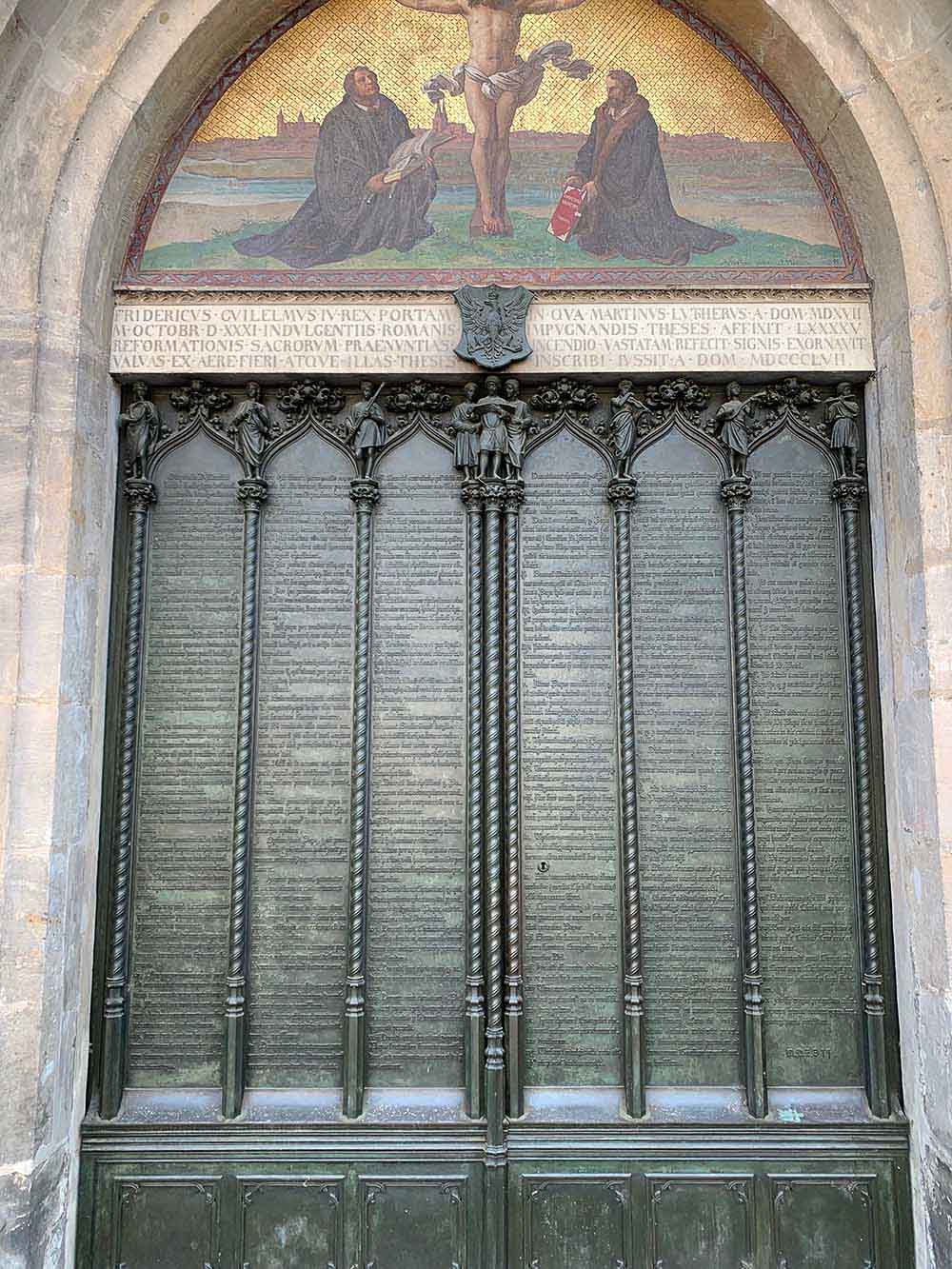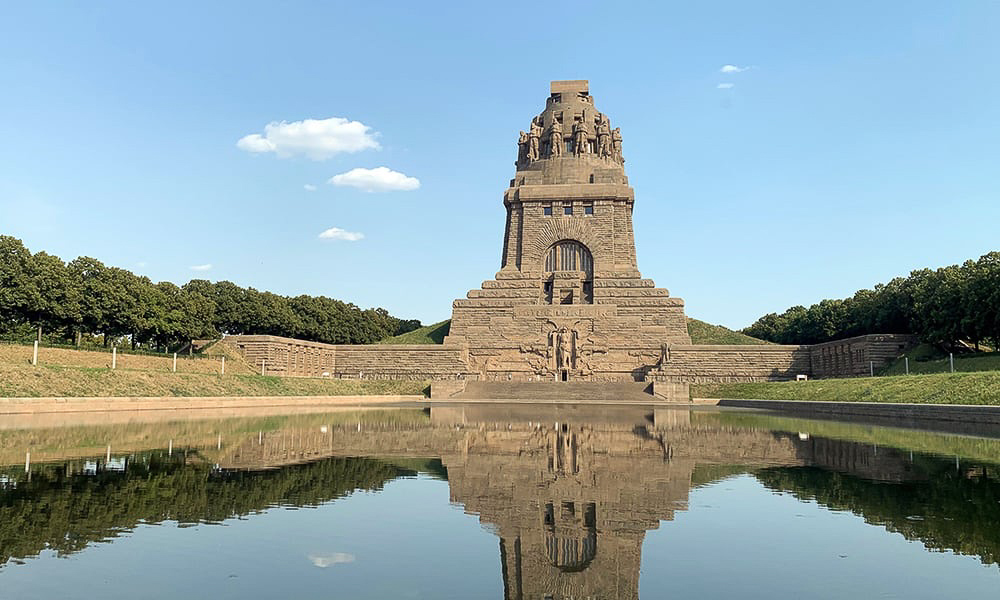 DAY 2: LEIPZIG-BAMBERG
From Leipzig to Bamberg, it was nearly 300 grueling kilometers of rolling hills and countless twisties across the German countryside. With Chris in the lead for the day, we sped past endless farmlands and windmills. By taking the back roads, we'd do 4-5km of winding roads at a time before slowing down to pass through the many towns along the route.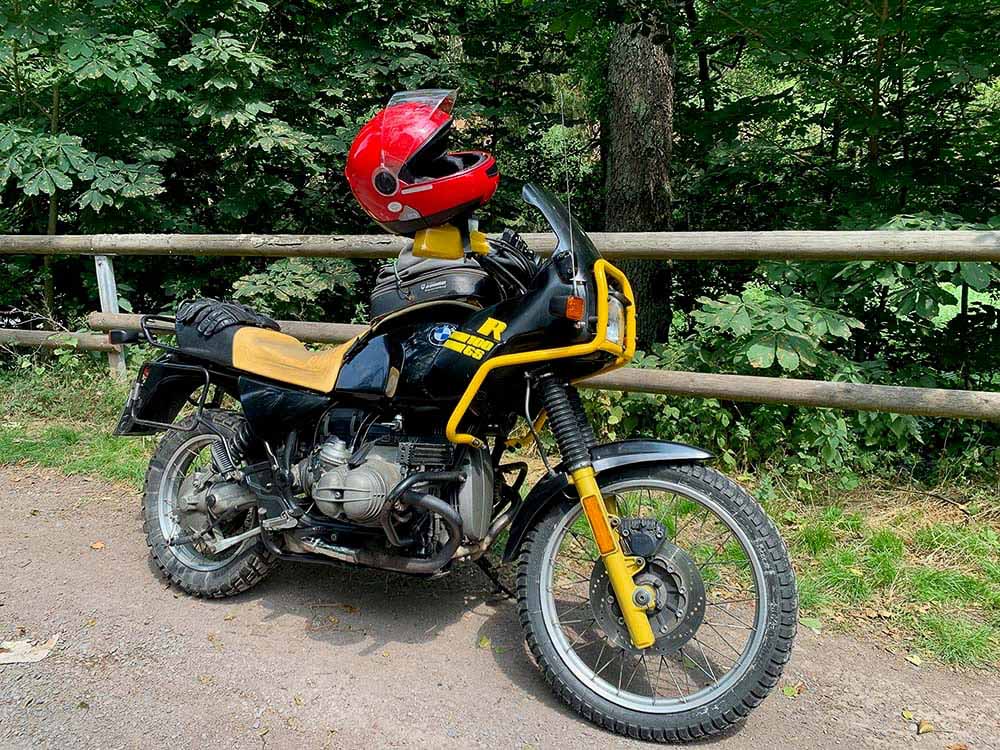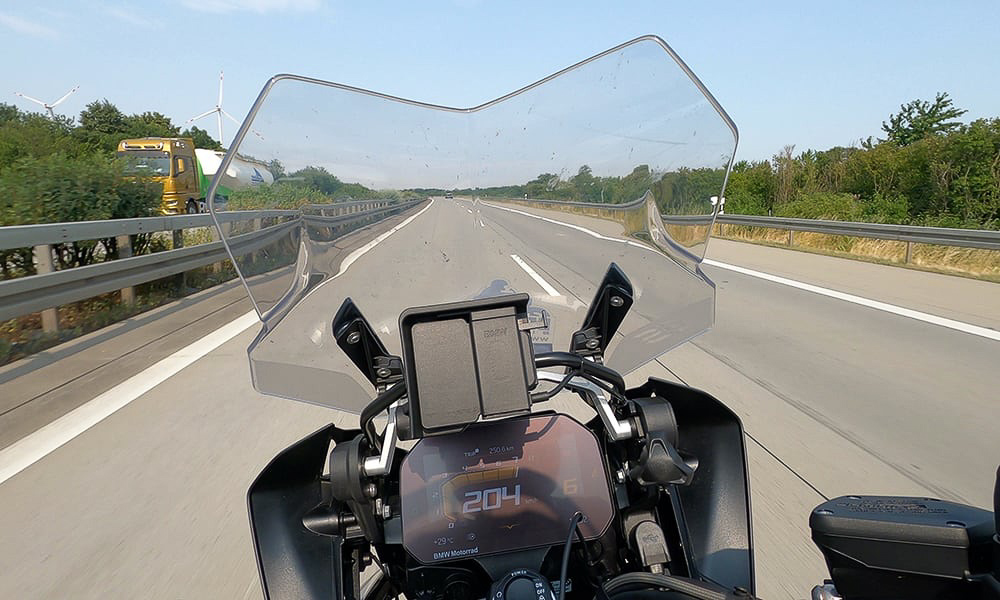 After spending most of the afternoon riding along the picturesque valley of the Schwarza river in Thuringia, we took a short break at one of the last remaining outposts of the East-West. We ended up spending the night in Bamberg, characterized by its medieval architecture and a network of rivers and canals. It is known as "Franconian Rome."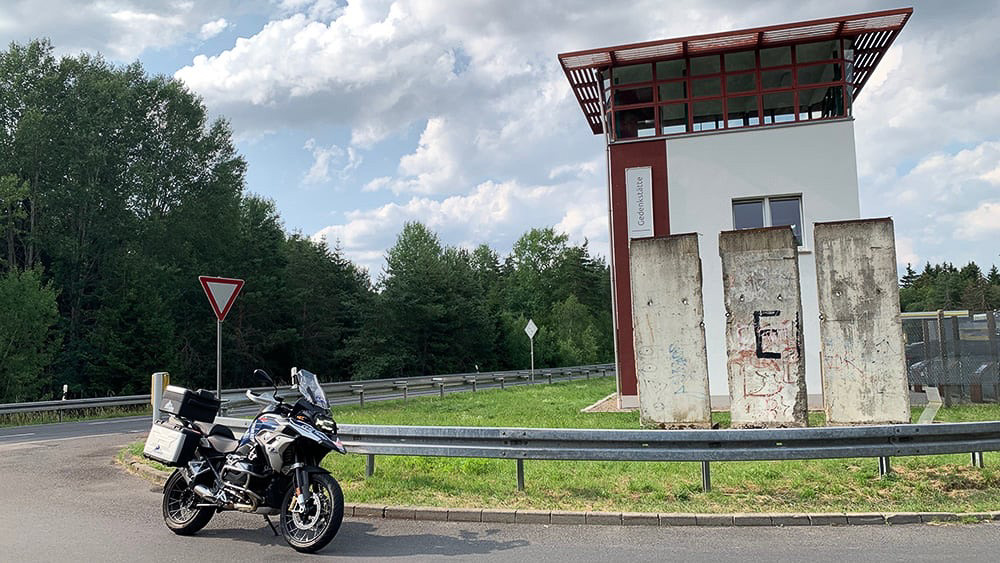 DAY 3: BAMBERG-NEUBERG
This leg took us through the northwestern part of Bavaria, called Franconia, the ancient homeland of the Germanic tribe known as the Franks. Still in the lowlands of Germany, we rode through countless woods, gorges, rock formations, and quaint towns.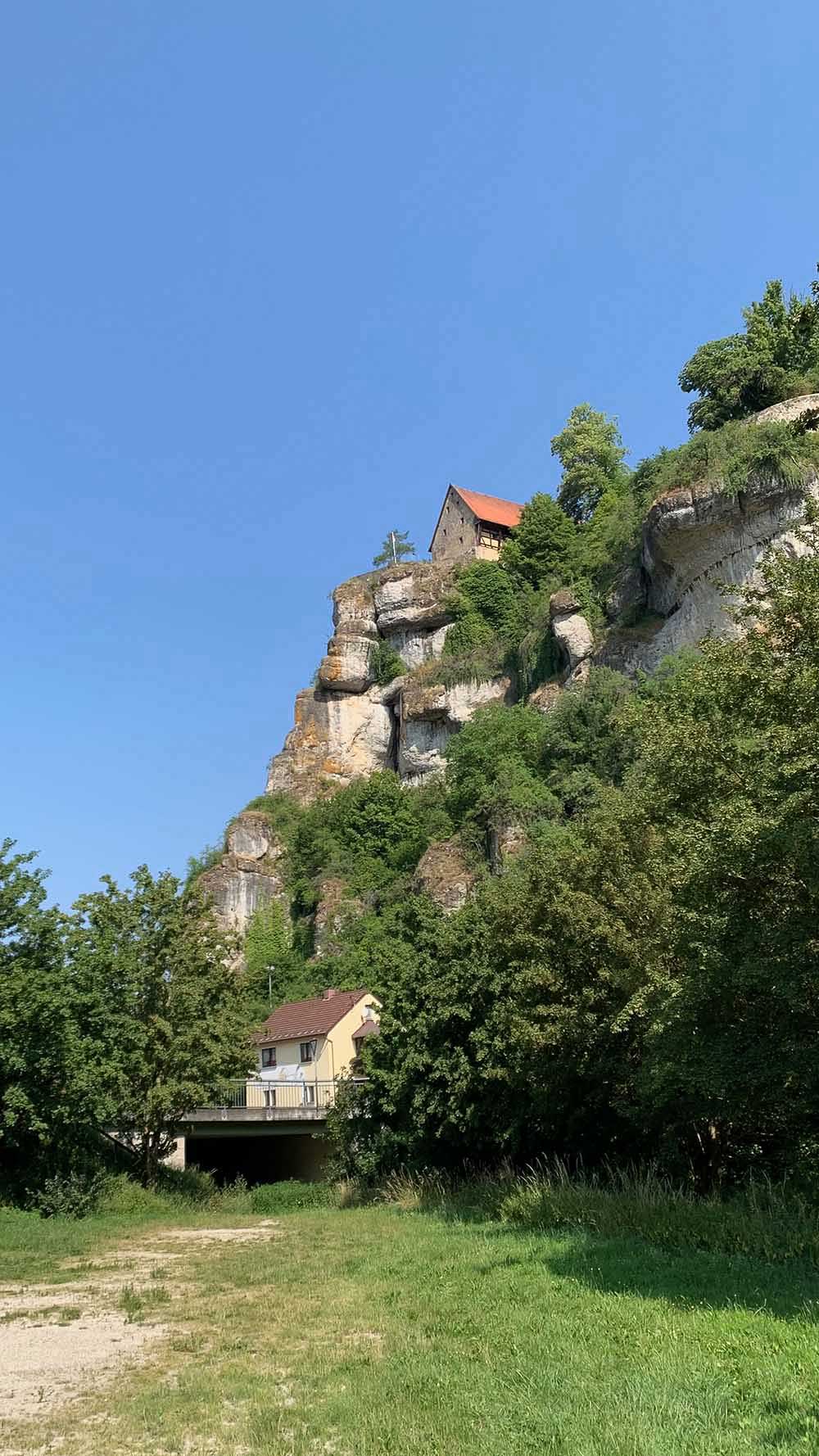 At Eichstätt, we took a longer break to check out Pottenstein Castle. Built between 1057 and 1070, this castle on a hill has a fantastic view of the countryside (and therefore, an obvious lookout point for sentries).
The castle had been through many wars through the centuries, and the construction was made less for luxury than for defending. Thick walls, ramparts, steep stairs that attackers would have to struggle going up under a hail of arrows—things like that. It had an impressive collection of weaponry. Very Game of Thrones-y.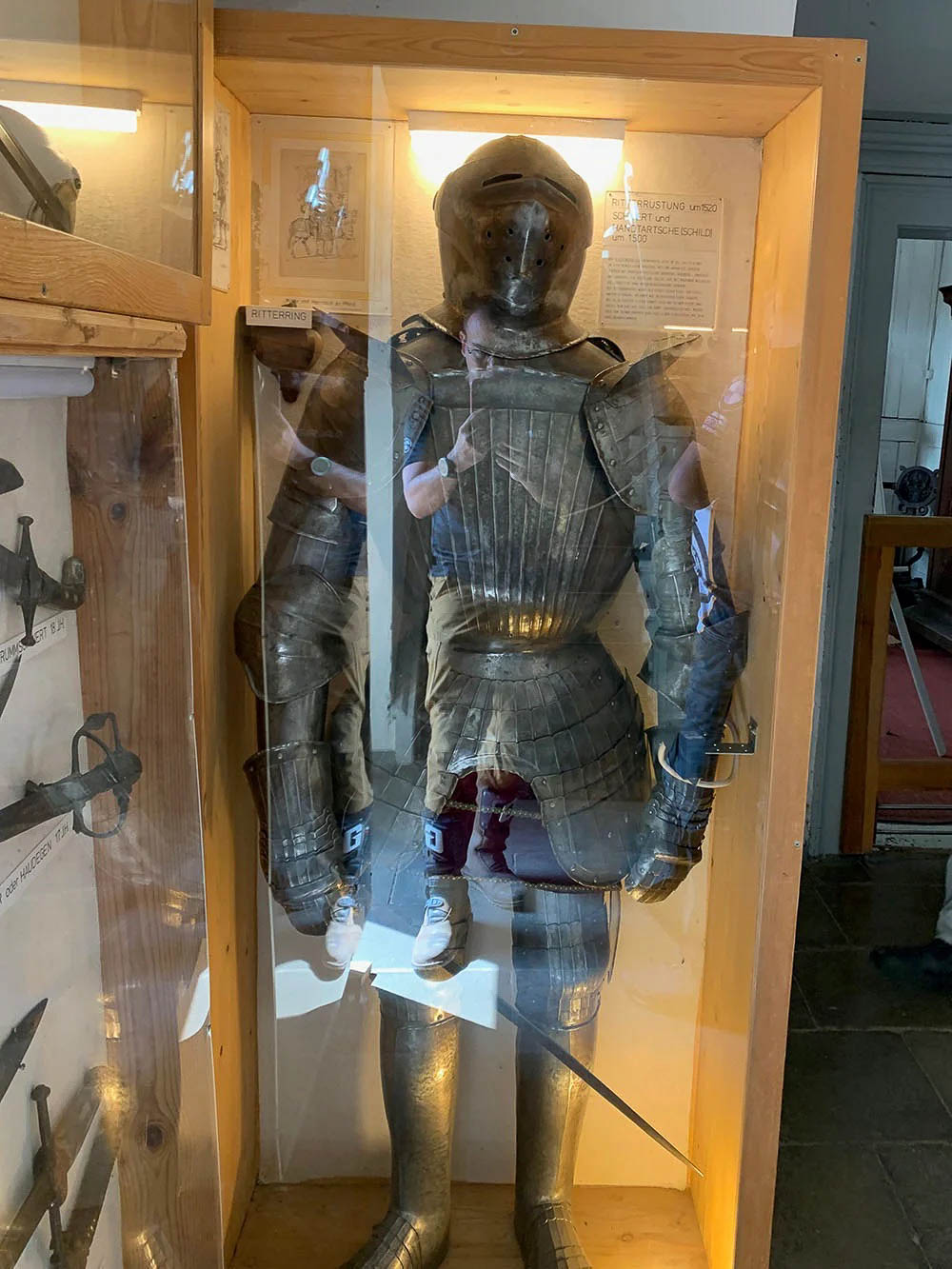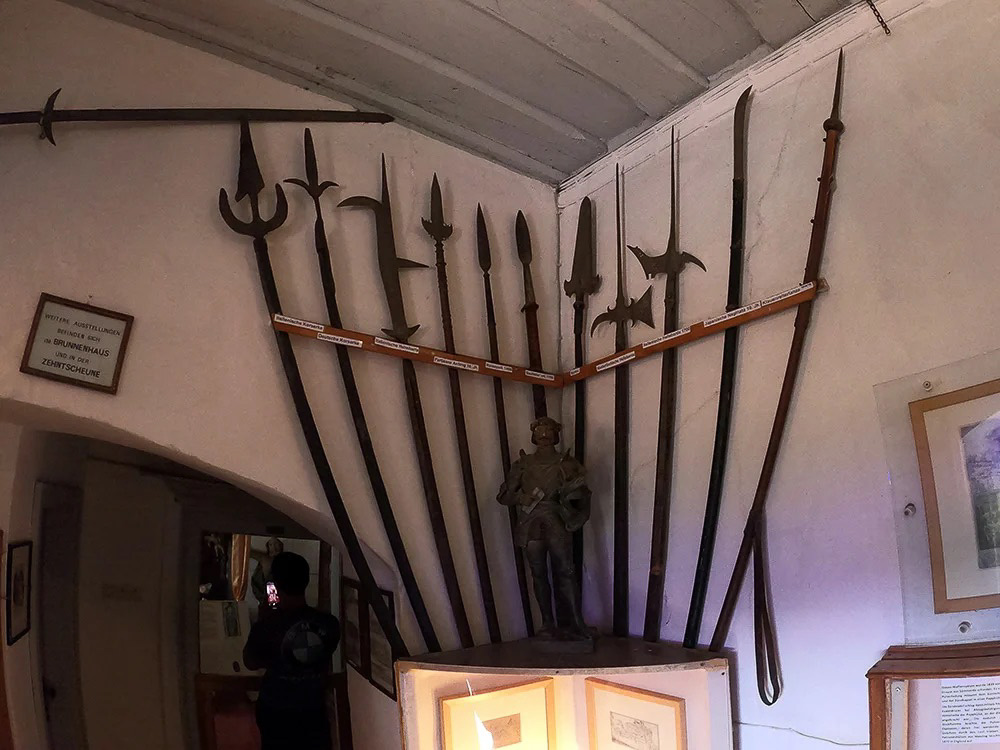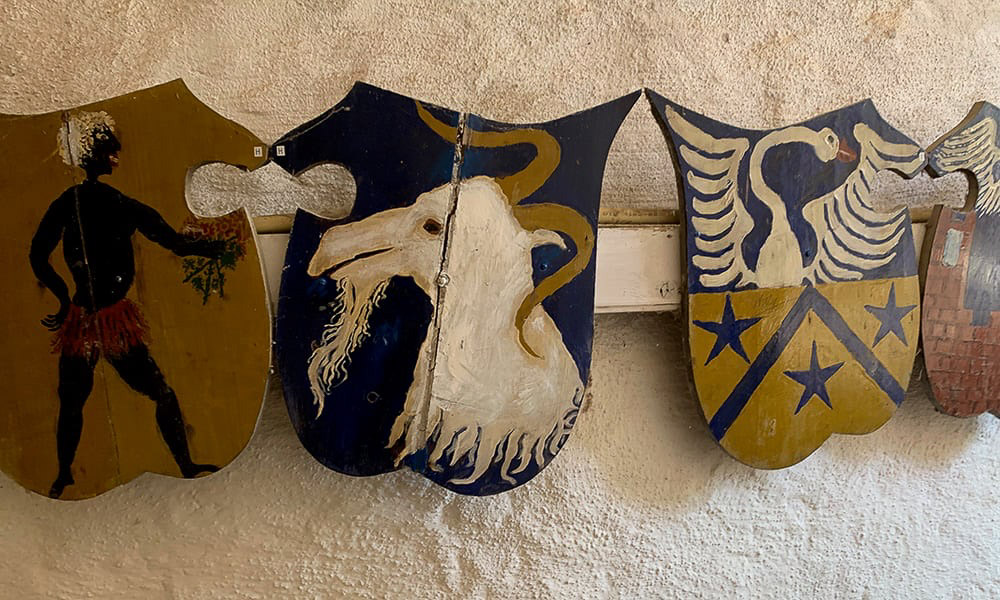 We finished in a charming, small town called Neuberg, at a hotel that reminded us of a monastery. It was along the banks of the river Danube. I'd only ever heard about the Danube in my high school music class, and now I was here!
That night, a thunderstorm helped cool down the warm temps, but the town's overzealous volunteer firemen thought that was a good excuse to sound the air-raid sirens at one in the morning. Imagine jumping out of bed thinking bombs are about to fall from the skies.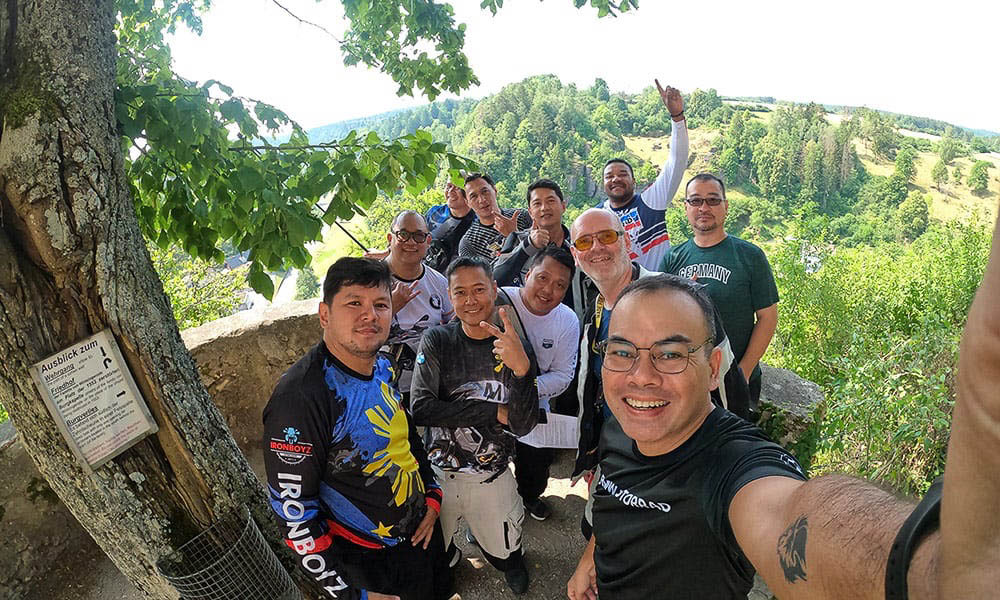 DAY 4: NEUBERG-WARTH
By now, our group had become comfortable with each other. I now remembered all their names, and could identify each rider by his gear and riding style. Jimmy, a businessman from Cebu with his wife Sheila riding pillion, was having the time of his life on an F750, zipping up and down the line to take videos. Bong, an engineer from Surigao, rode herd and periodically dropped back to help stragglers catch up if the line broke at an intersection. Mark, a contractor, took charge and helped get us organized so we didn't get lost as we navigated through countless towns.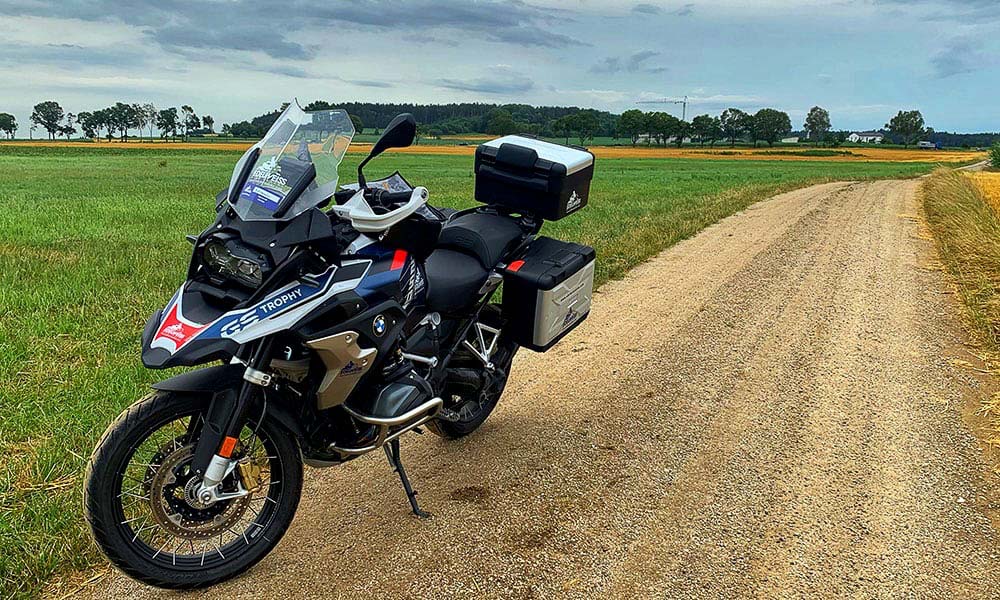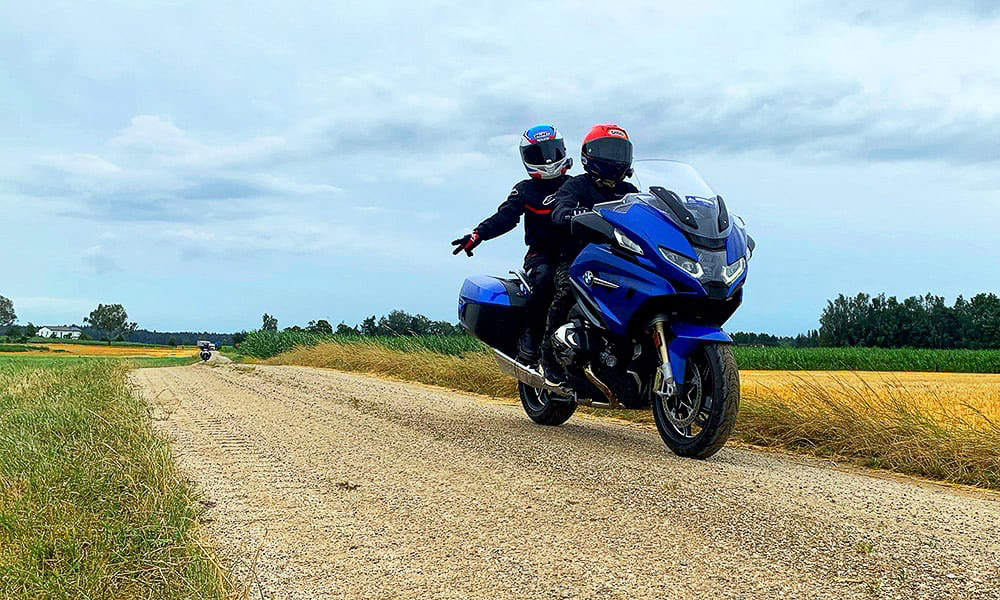 This was a big help to Chris, who not only had to lead the group but also had to constantly check that our pack was complete. The route this day was more twisties and more quilt-like farmlands, but we ended the day with a gentle climb in the mountain village of Warth, Austria.
As the scorching heat of the valley gradually gave way to the cooler climate of the Alps, the scenery transitioned to gorgeous mountain passes and gingerbread-style inns. Time to turn on the grip heaters.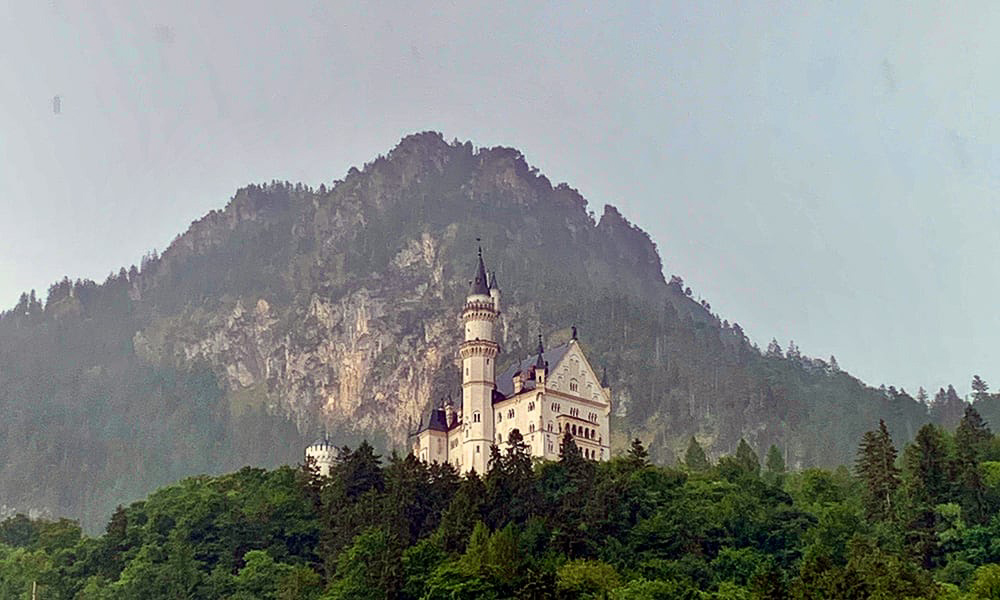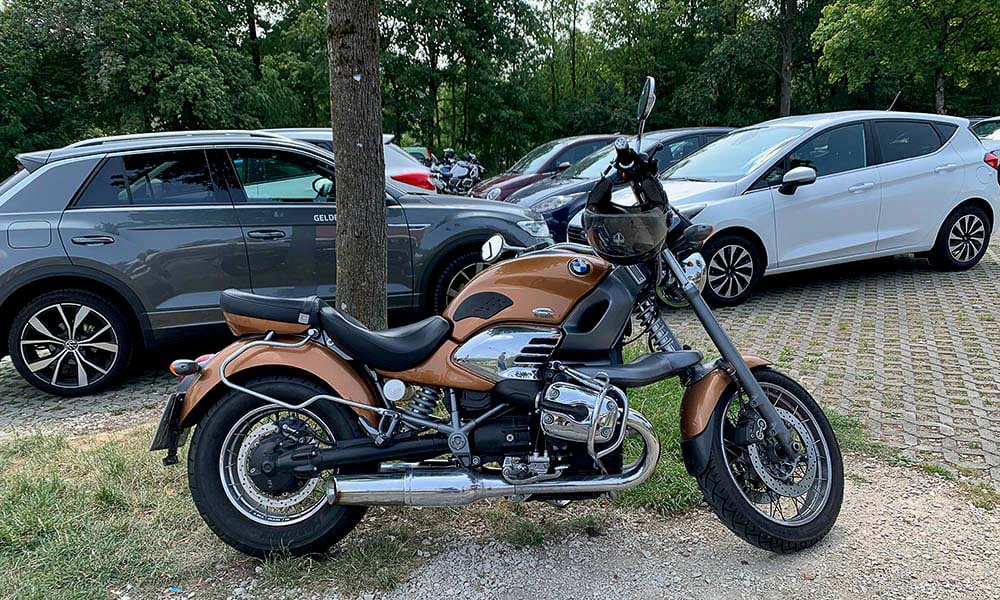 By this point in the tour, we were all feeling the fatigue of riding every day for the past four days. But seeing different sceneries every day and learning a little bit more about the local culture and history were always interesting. Plus, the best was yet to come: riding in the Alps.
NOTE: For Part 2 of this story, click here.