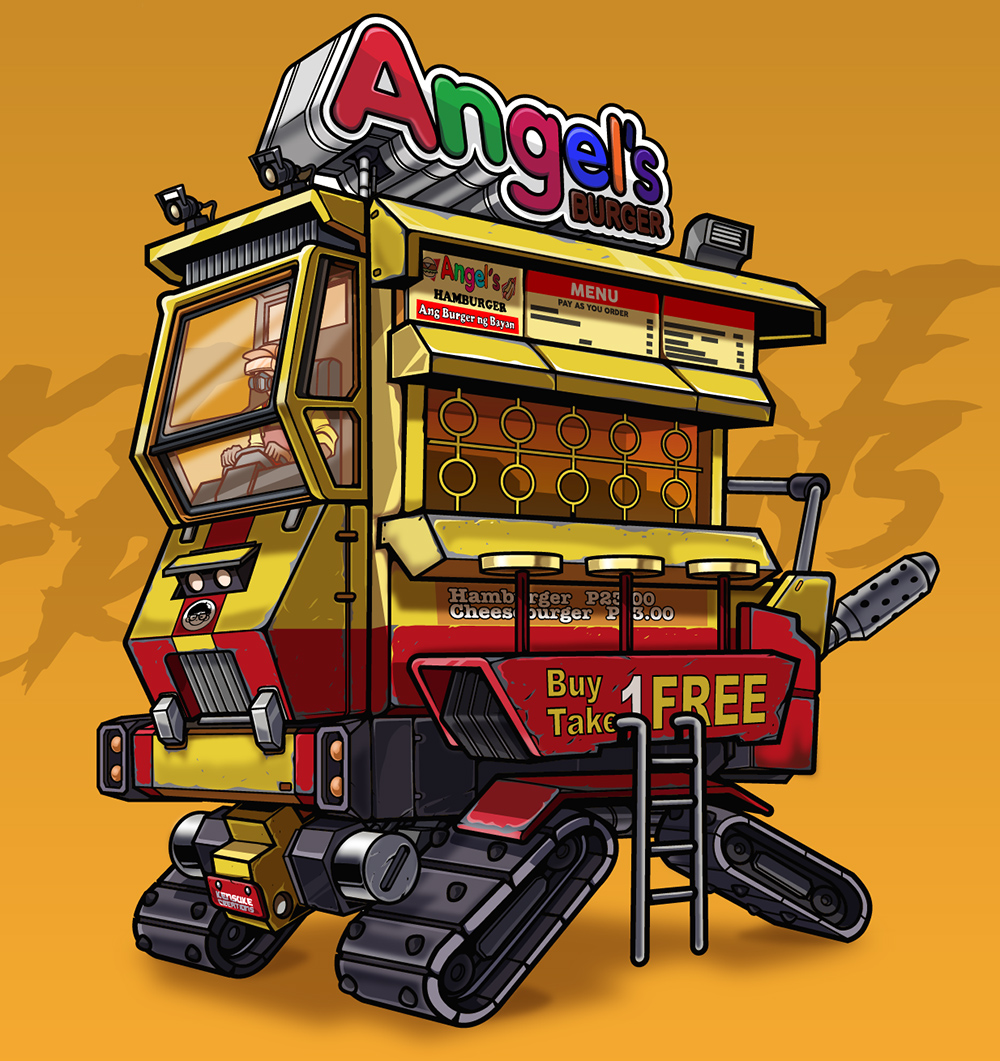 In a world that is now witnessing the release of electric cars and even autonomous vehicles, one has to wonder what wheeled transport would look like in the not-so-distant (yet not-so-near) future. You know, like 2063.
To help us Pinoys with the visualization, a Cebu-based artist by the name of Ken Hensly is now drawing what he thinks the urban landscape might be like. Through a series called "Cyberpinas 2063," Kensuke (his nickname, we assume) is sharing his futuristic vision. You may see his creations on his Facebook page.
In the second part of the series, Kensuke illustrates the country's popular mobile burger joints.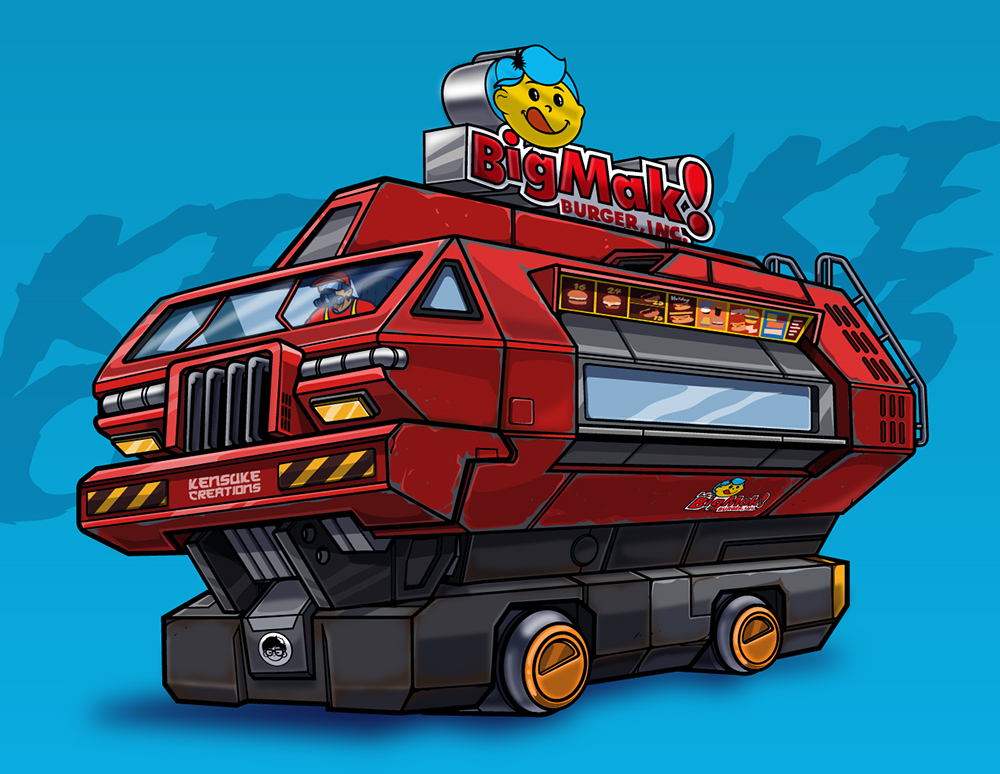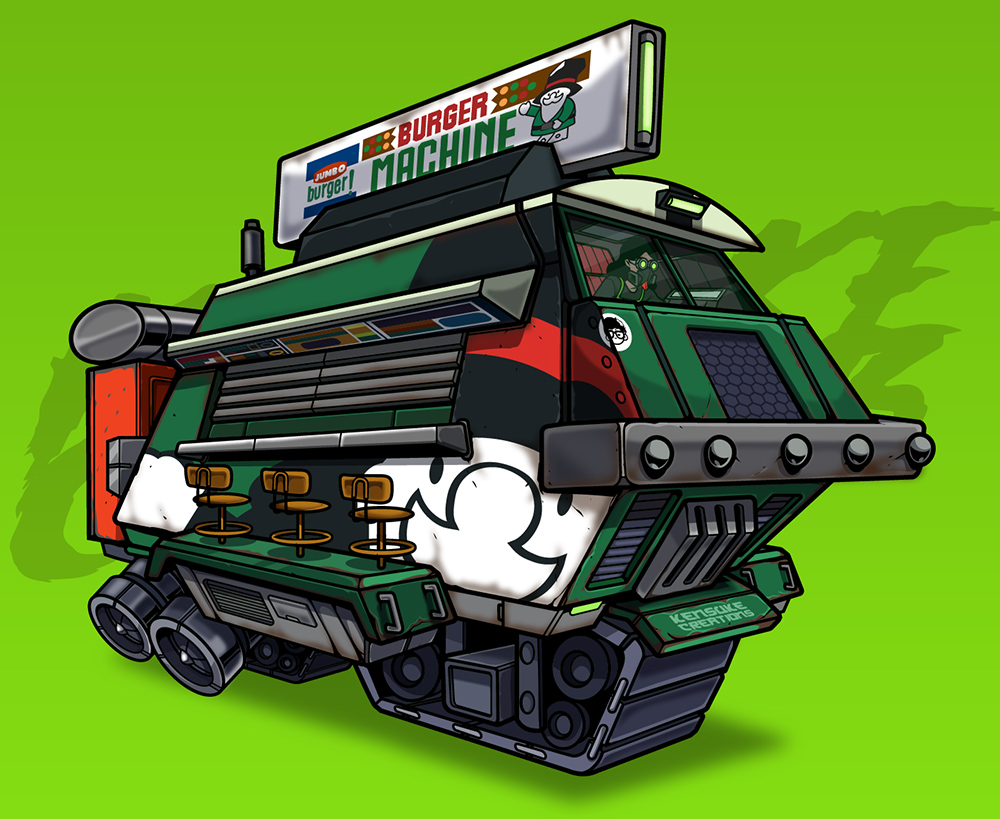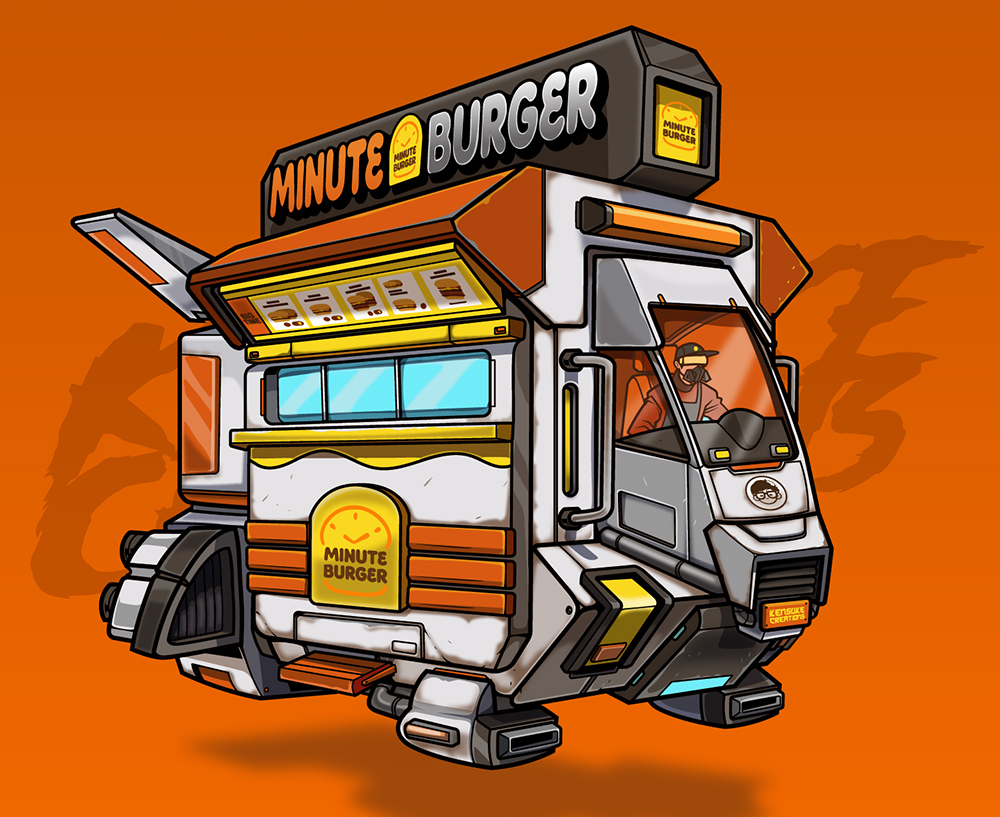 In an online interview, the artist tells us that he got the inspiration from the video game Cyberpunk 2077, "reimagining a world where Cebu has turned into a mecha-opolis."
The first part of the series showcases street-food vendors.
Kensuke explains that he "grew up in a rundown neighborhood in the heart of Cebu City. Street food provided employment and income" to his neighbors. "Living as residents among the urban poor, these vendors contributed to the community with affordable snacks and takeaways. In fact, they are also considered as a lifeline to some low-income families. Unfortunately, it's during this pandemic when these vendors are struggling the most. It saddens me to see less and less of them—almost like losing a piece of my childhood."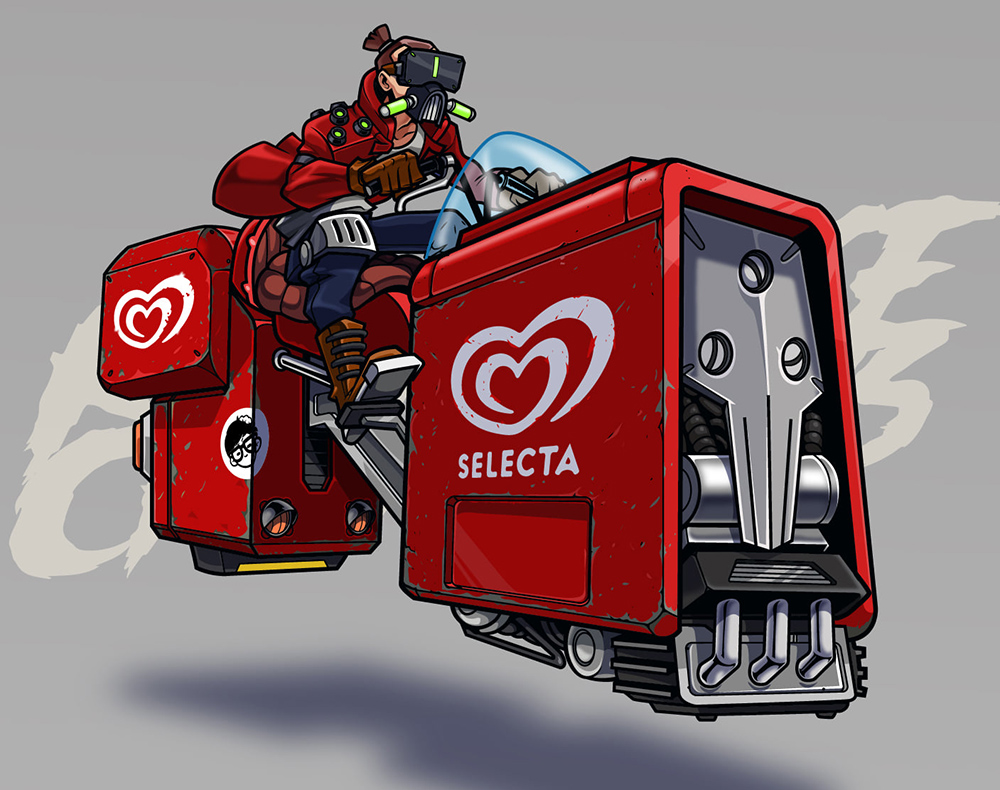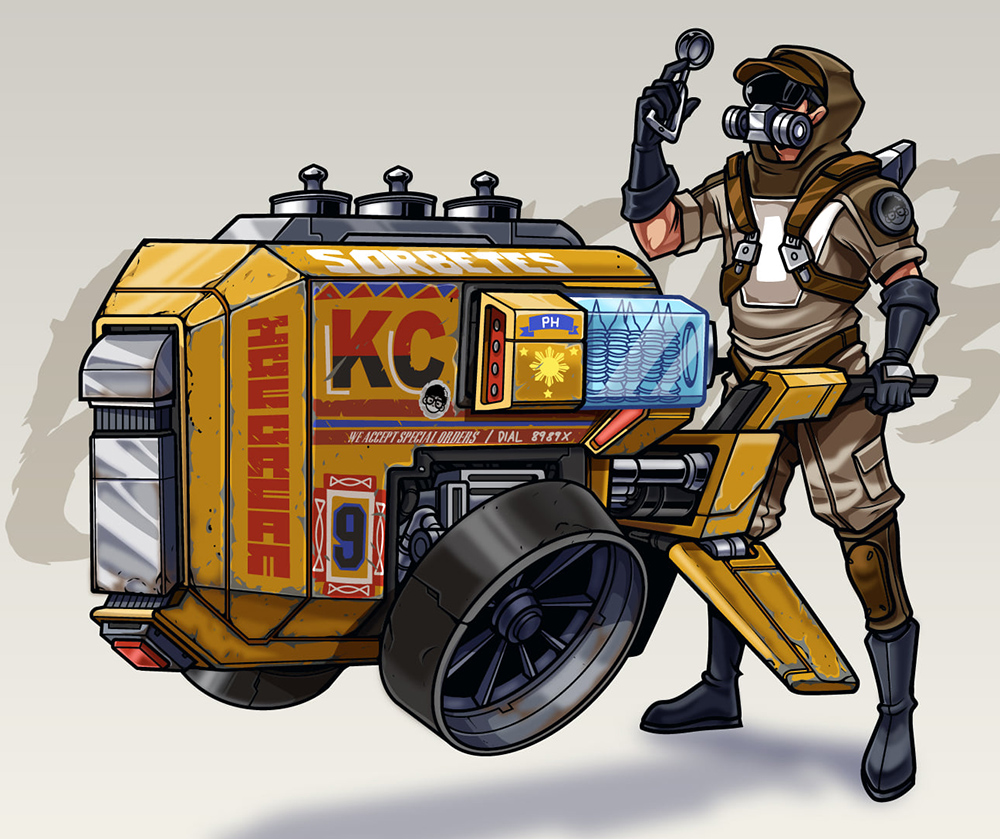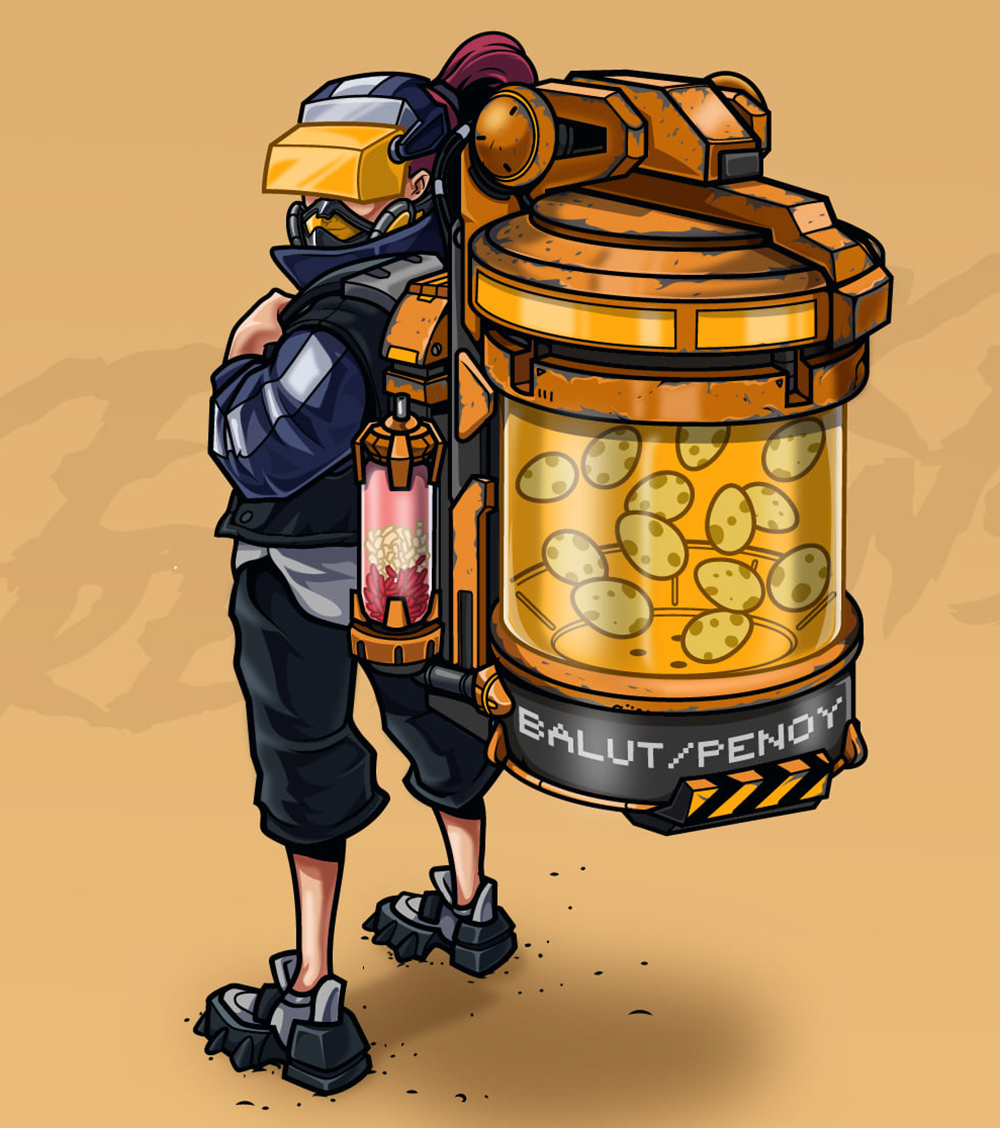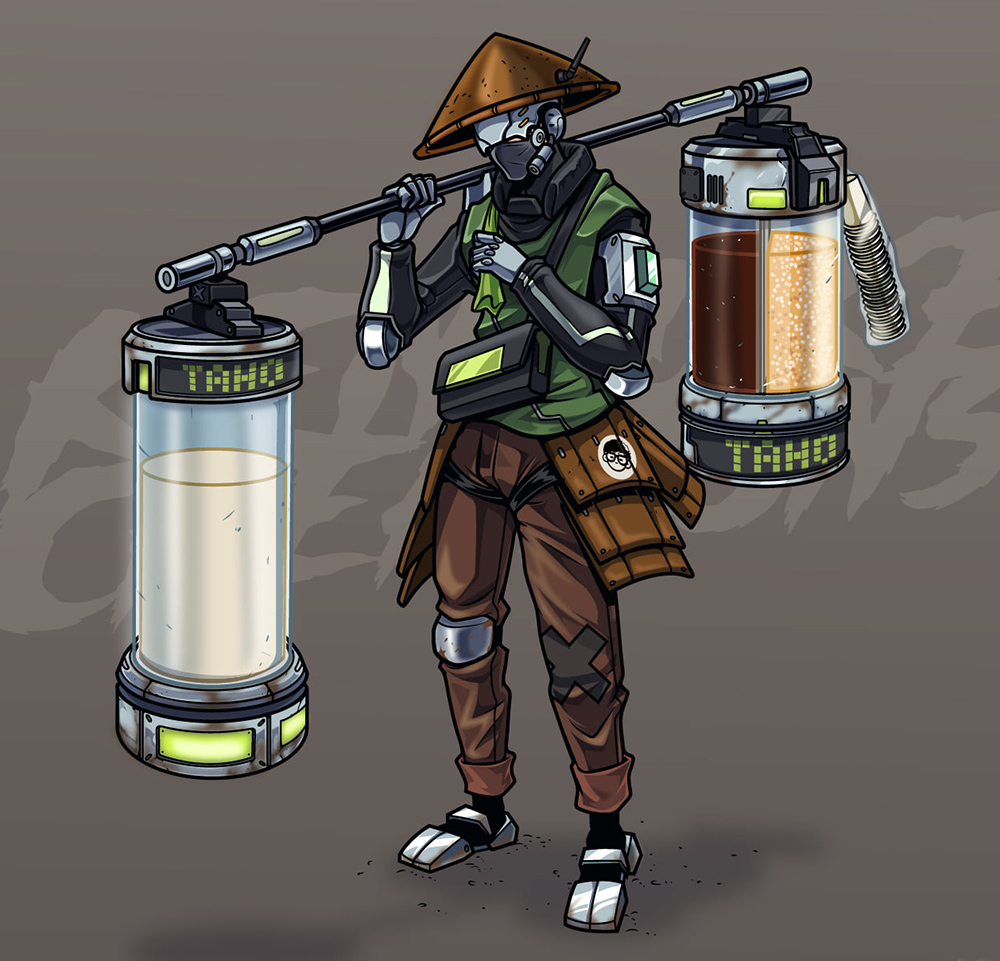 Aren't you excited to see what tomorrow holds for our country? The question, of course, is whether you'll still be alive by 2063. First things first, we suppose: Make sure you vote the right leaders next year.