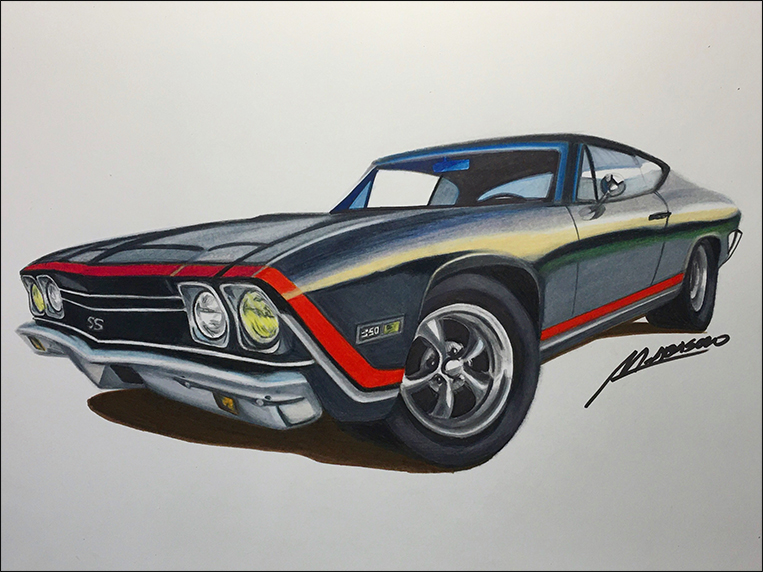 I used to draw when I was young. I could do Voltes V, the Star Rangers and the Thriller-era Michael Jackson. But as I grew up, I gravitated toward calligraphy. My first Speedball book got me hooked on gorgeous fonts, which would later stand me in good stead during my time as a magazine editor. Still, I'm not going to lie: I regret not persevering and honing my knack for sketching.
These days, this self-disappointment manifests itself particularly strongly when I see automotive drawings, like the ones you see here. These are the handiwork of a 23-year-old businessman by the name of Marc Abasolo, who also does car photography as a hobby. According to the recreational artist, he began actively doodling when he was around five years old, "when I first got into cars."
For his artworks, Marc uses Winsor & Newton Promarkers and color pencils. He says car-loving friends and relatives have been willing to pay him P20,000 for a 16.5"x11.75" piece.
Just by looking at his drawings, you wouldn't be able to guess that Marc's daily ride is a Ford Ranger pickup and not a sports car, but he does dream of someday owning a Mercedes-Maybach S650 luxury sedan.
As for us, we'd be content just having half his talent.