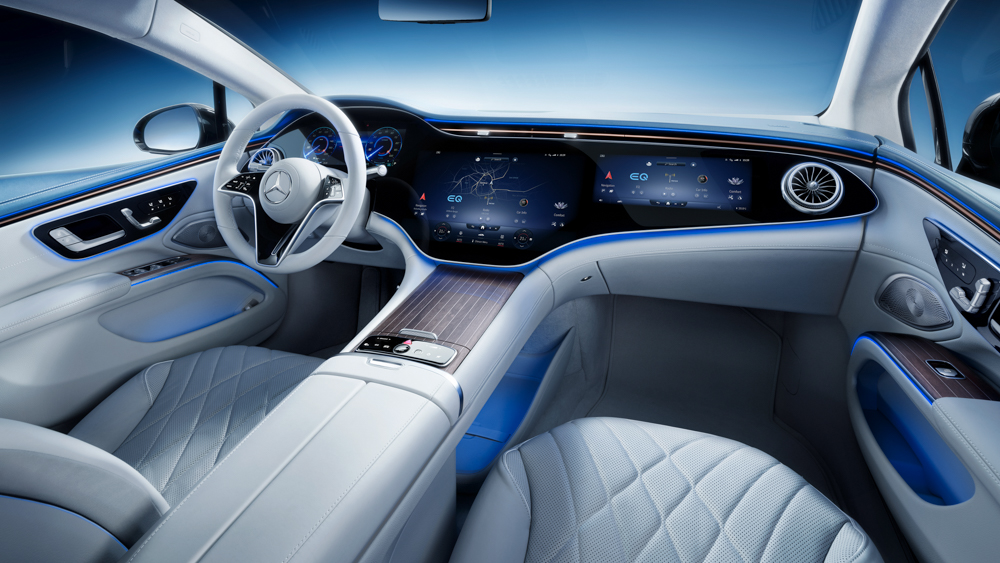 Mercedes-Benz's electric-vehicle range already has a few cars—mostly practical and efficient city cruisers. But most of the buzz revolves around the EQS, the flagship sedan in the lineup. This is the vehicle that will raise the bar in many aspects for the luxury EV segment, much like how its fuel-fed sibling, the S-Class, did.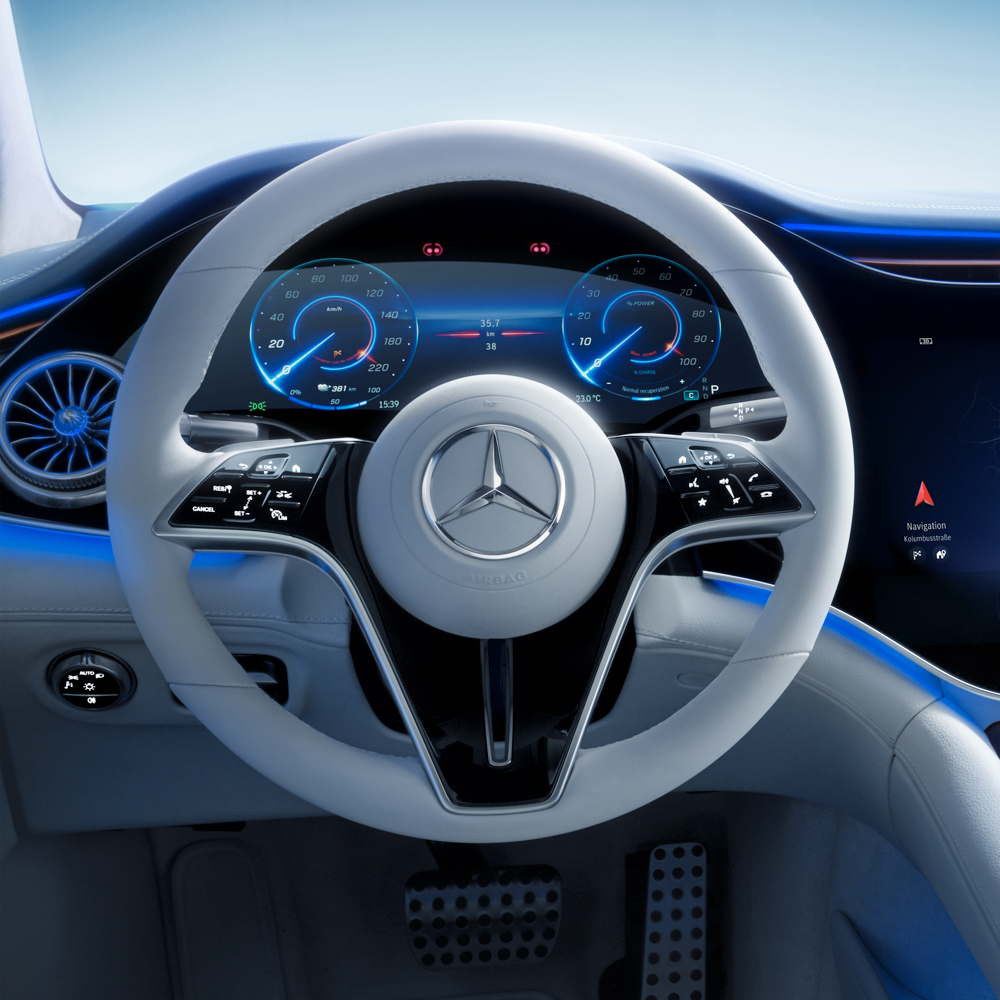 The company is only showing off the interior for now, and it looks like something out of Minority Report. Complete with the MBUX infotainment system and a blue-and-white color scheme adorning everything else, this cabin is properly futuristic. Of course, you can configure this to your own specifications with various options. It somewhat resembles the S-Class's cabin, save for the massive slab of glass in the middle.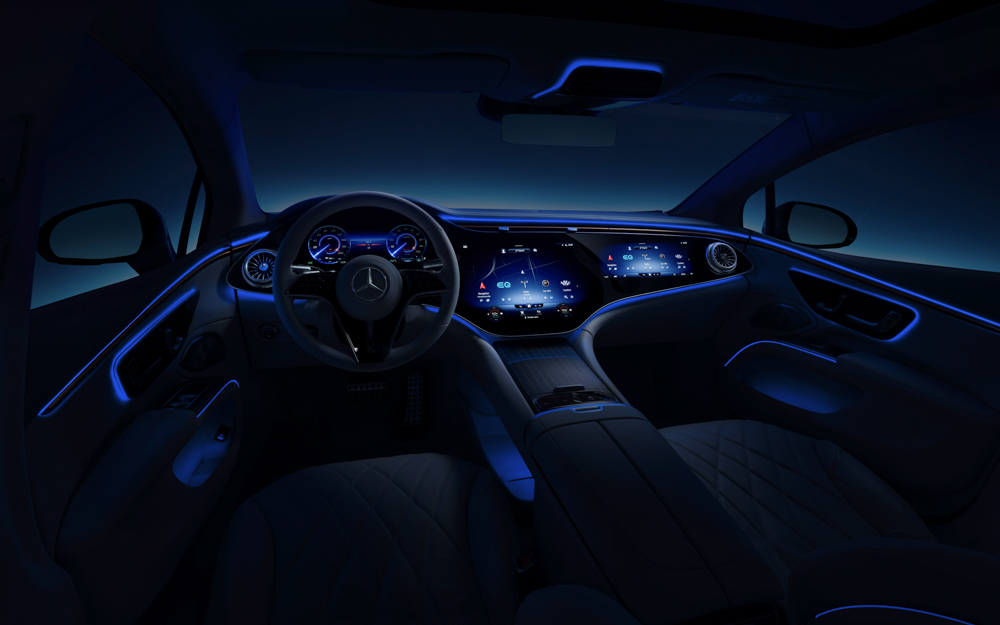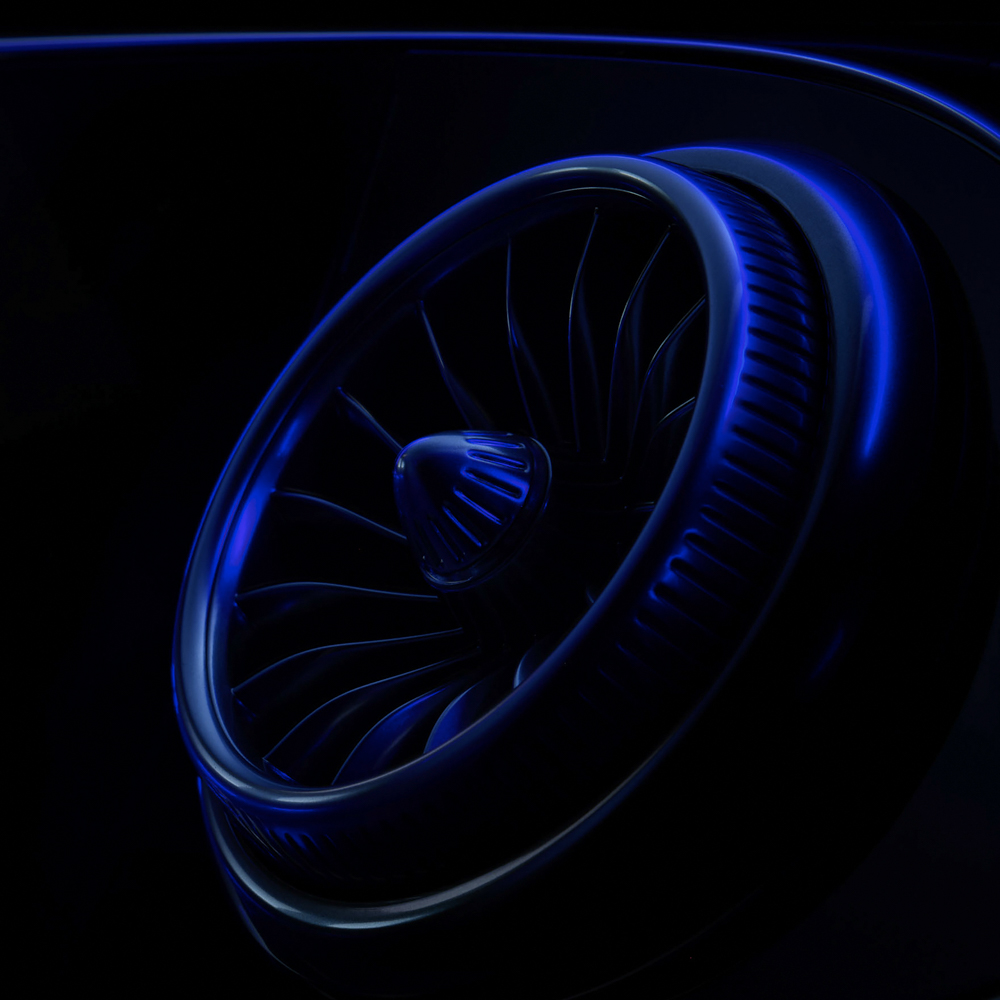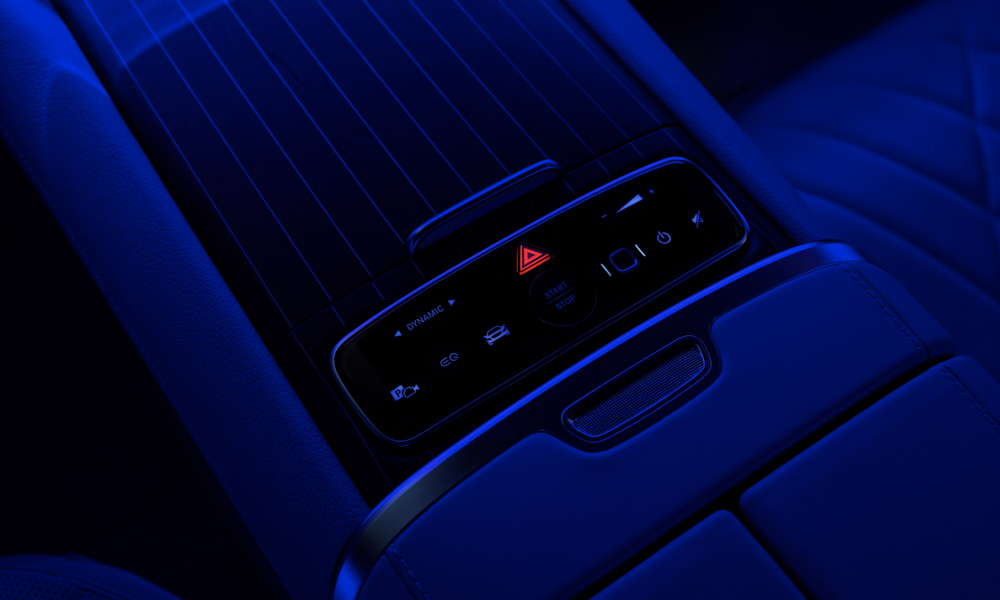 Hyperscreen will be available in the EQS. If you want to know more details, we've written a separate article about it. In a nutshell, this massive, 56-inch display spans the entire dashboard. All the switchgear is on the MBUX interface's various menus. Should you find all of this too overwhelming, you can opt for a setup similar to the new S-Class. It has two screens: a 12.3-inch digital driver's display and a vertical 12.8-inch OLED touchscreen for the infotainment.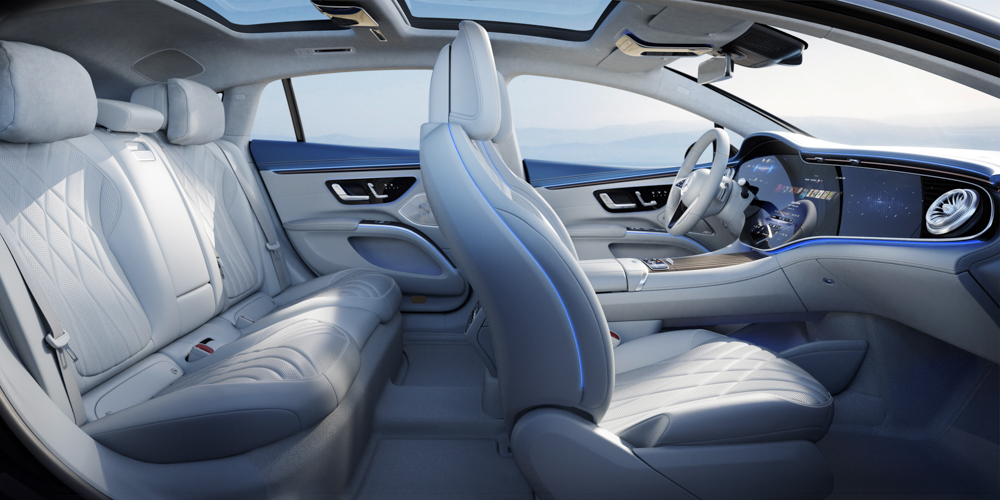 The EQS has a "floating" center console, which should provide ample storage space underneath thanks to the lack of a transmission tunnel. This also translates to an almost-flat floor, giving rear passengers more legroom. Of course, expect the seats of this flagship sedan to be nothing less than comfortable and plush.
Like most EVs, the EQS will be quiet. The car will make artificial driving sounds which you can change. Mercedes calls these "soundscapes." Silver Waves is "clean and sensuous," while Vivid Flux is "synthetic but human." An additional option, Roaring Pulse, is coming soon via an over-the-air update. We can only assume that these can make the car sound sporty or futuristic.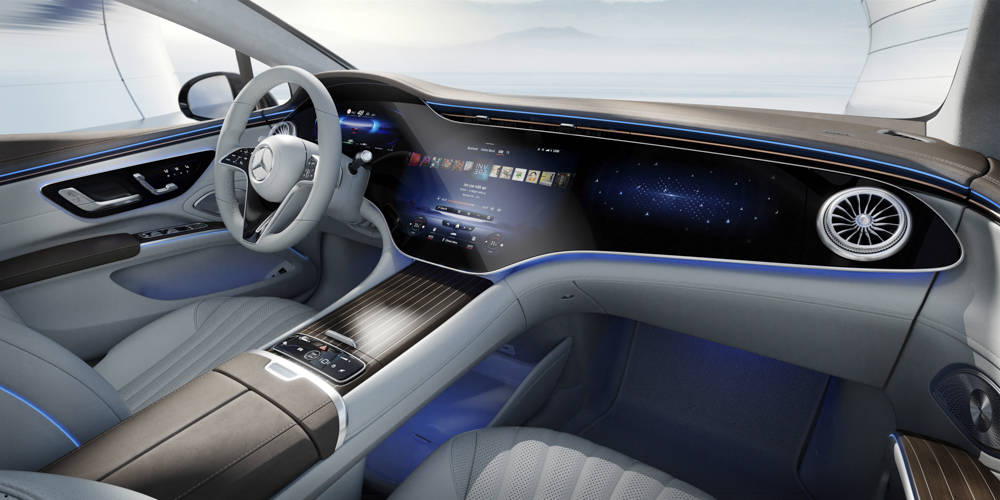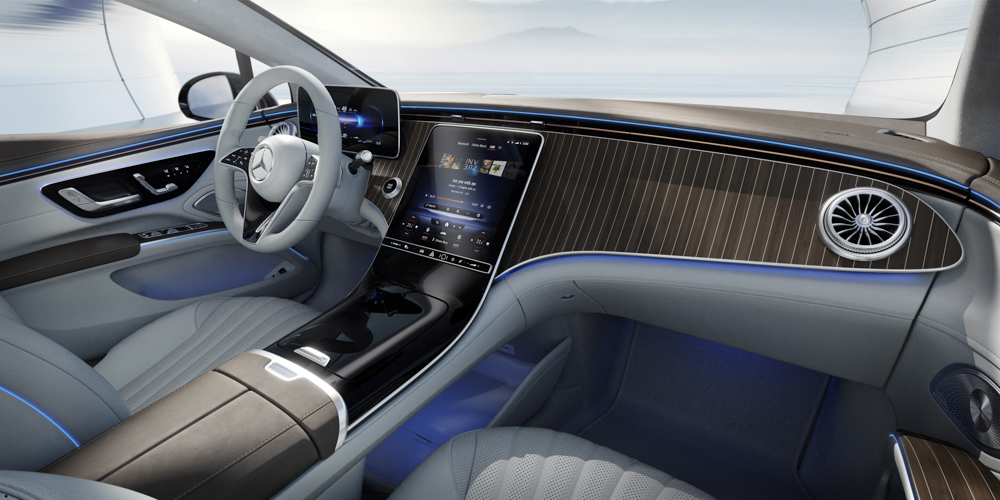 Now, there haven't been any details on how the car will perform or look. Expect it to somewhat mirror the Vision EQS concept from a couple of years back with its soft, flowing lines, just like the interior. The car's global reveal is just a stone's throw away (April 15, to be exact), so mark your calendars now.