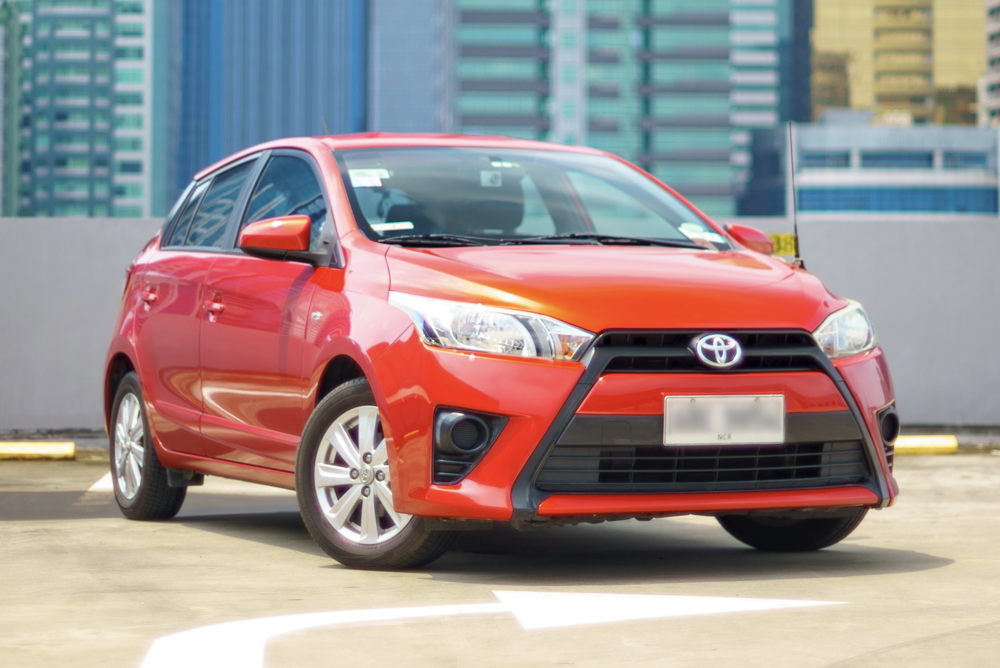 This is my 2015 Toyota Yaris 1.3E MT in Red Mica Metallic. There are others like it, but this one is mine.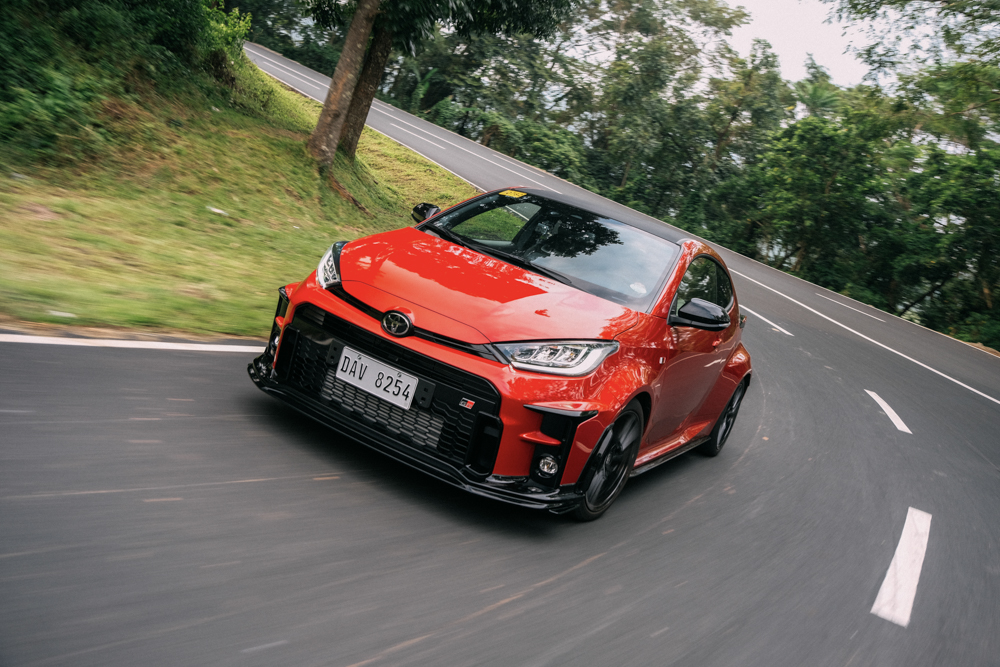 And this is the Toyota GR Yaris in a beautiful shade of Emotional Red.  There's only a few like it, with limited allocations locally. It goes fast, apparently, but what else does it have to live up to the Yaris name?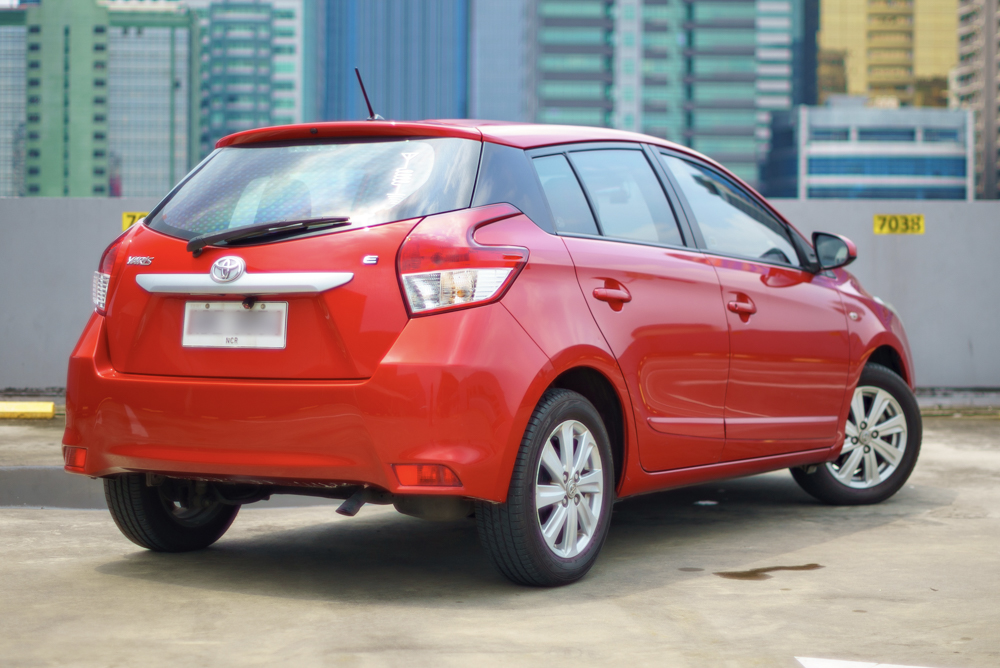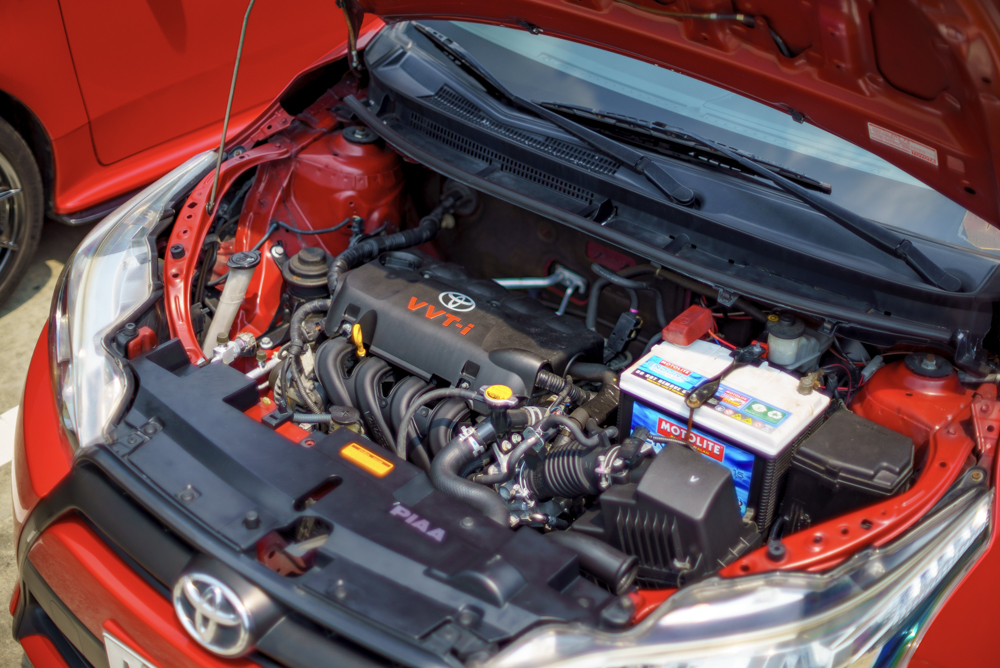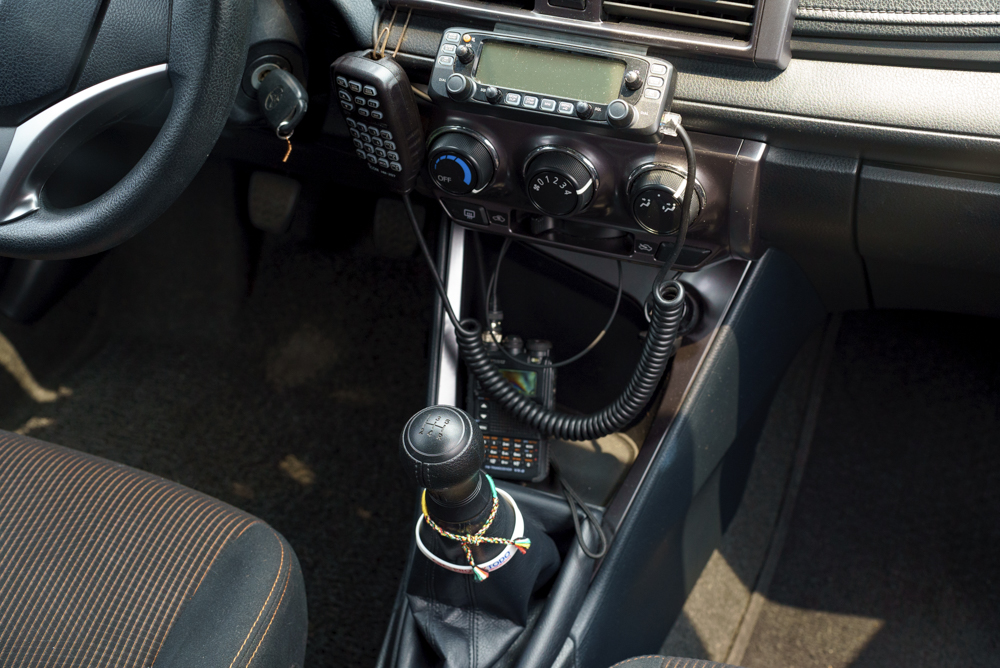 For a start, my Yaris runs a 1.3L four-cylinder 2NZ-FE engine under the hood. That's one piston more than the GR Yaris's three-cylinder G16E-GTS motor. The latter also has a turbocharger and an all-wheel-drive system—two things that might break in the future. Stuck in traffic? Hope you like having a surprise left-leg day as the pressure plate on the GR Yaris is really stiff to accommodate the additional power.
More importantly, however, both cars belong to the elite club of manual-transmission vehicles where man and machine meld together as one. My Yaris comes with a five-speed gearbox, while the GR Yaris comes with a six-speed transmission. I had to pay less to get the pleasure of changing cogs myself.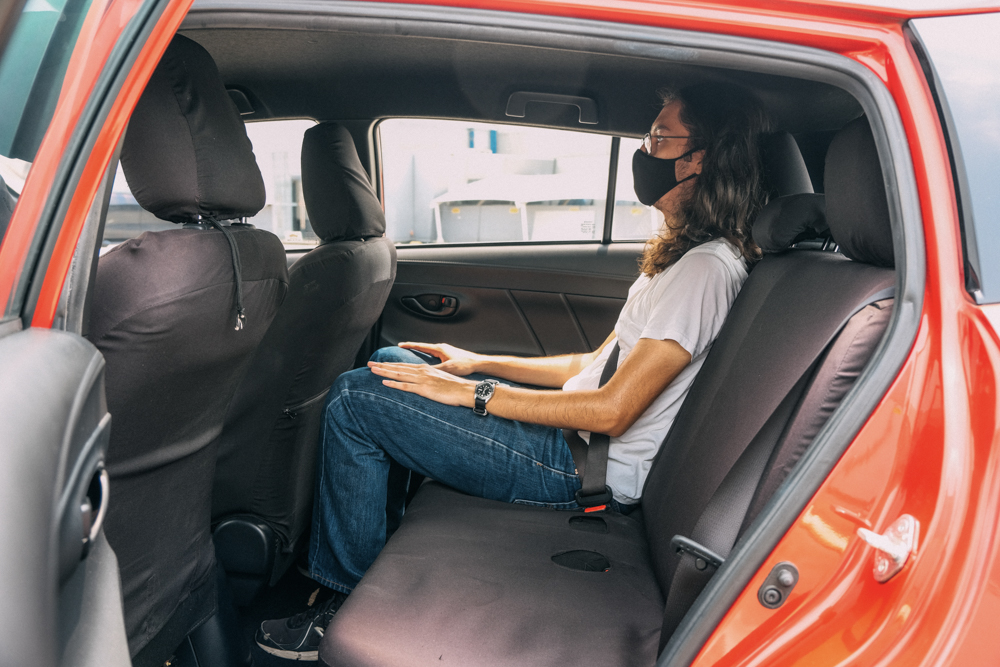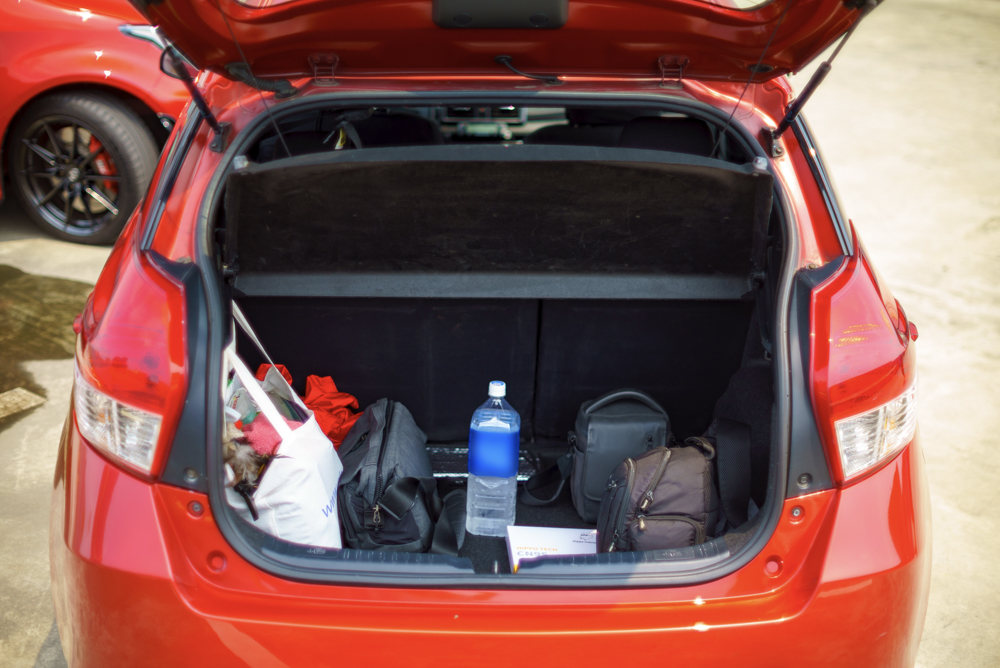 The cabin of the GR Yaris is surprisingly spacious including the second row. But, as with most three-door hatches, elegance goes out the window for whoever's unlucky enough to have to get in and out of the back seat. Legroom is not a problem with my Yaris, though, and ingress and egress at the back is about as easy as opening and closing the door.
The head unit on the GR Yaris supports Apple CarPlay and Android Auto. The speakers are okay; you can hear your music, but they're not exactly audiophile-grade. They are currently better than the ones on my Yaris, but that's just until I teach you how to upgrade your car's audio system (wink, wink). I've also installed a two-way radio on my Yaris to be able to talk to other licensed amateur-radio operators (or the International Space Station, if I really wanted to). The GR Yaris doesn't have that, but at least it has two cupholders in the center console to compensate.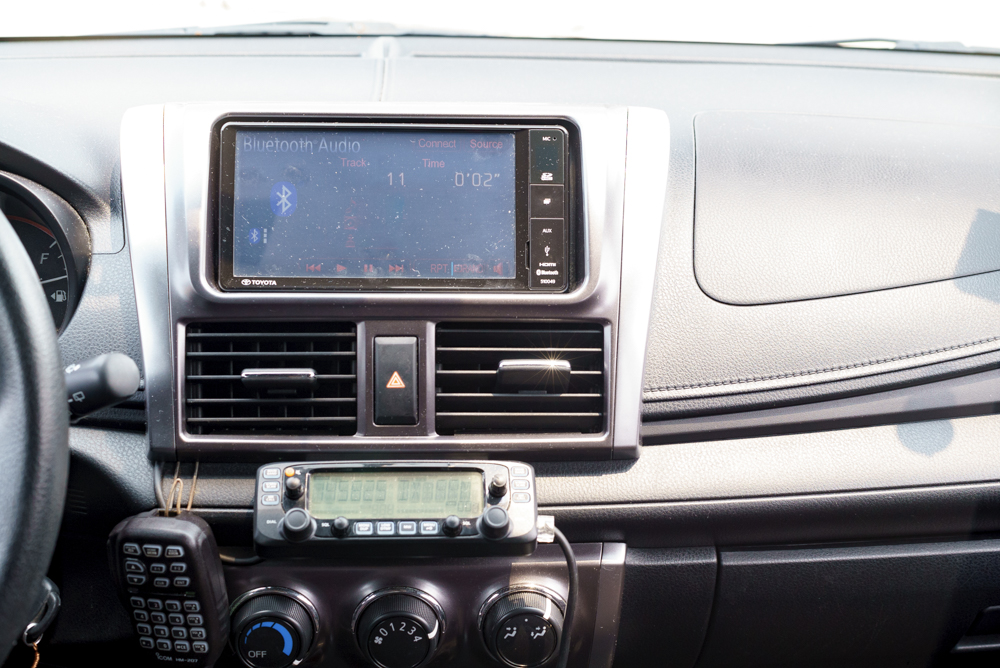 Boot space on my Yaris is astounding, and it's something that I have been using extensively throughout my ownership of the vehicle. I've transported sacks of cat and dog food, moved offices, and even carried two bikes with a passenger at the back. Anything will fit in the Yaris. All you have to do is believe.
The GR Yaris does cargo decently too, because that's just the nature of hatchbacks. However, luggage capacity is much smaller in comparison as the floor is raised slightly to accommodate the exhaust, the all-wheel-drive system, the battery, a can of tire sealant, and a pump. All those mechanicals and hot bits do heat up the boot quite a bit, especially after a stint of spirited driving. The rear seats also fold down in a 60:40 split, but unlike my Yaris, you're done for if you get a flat.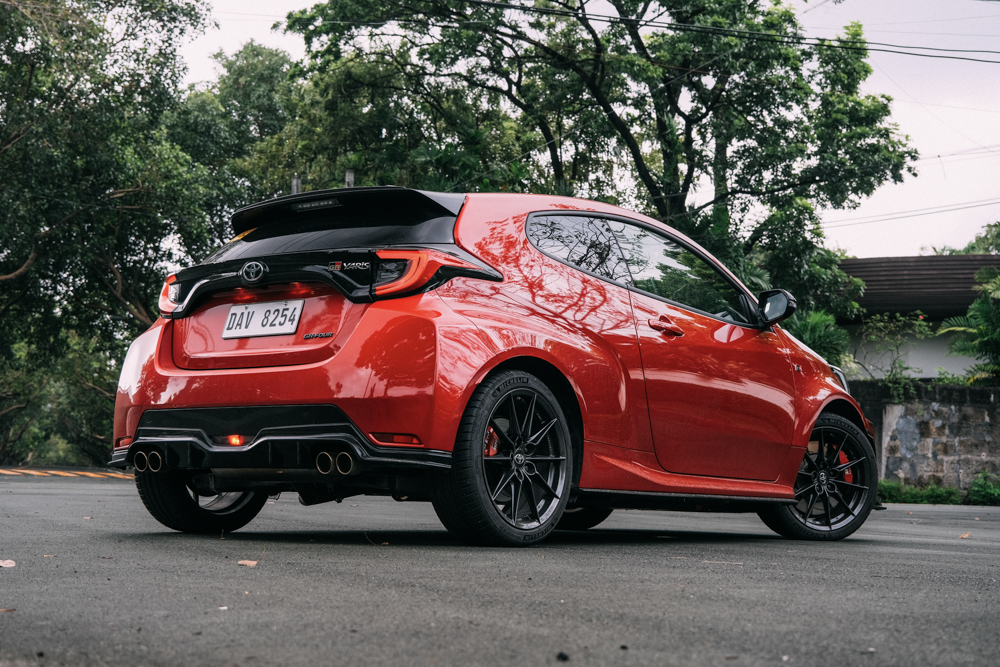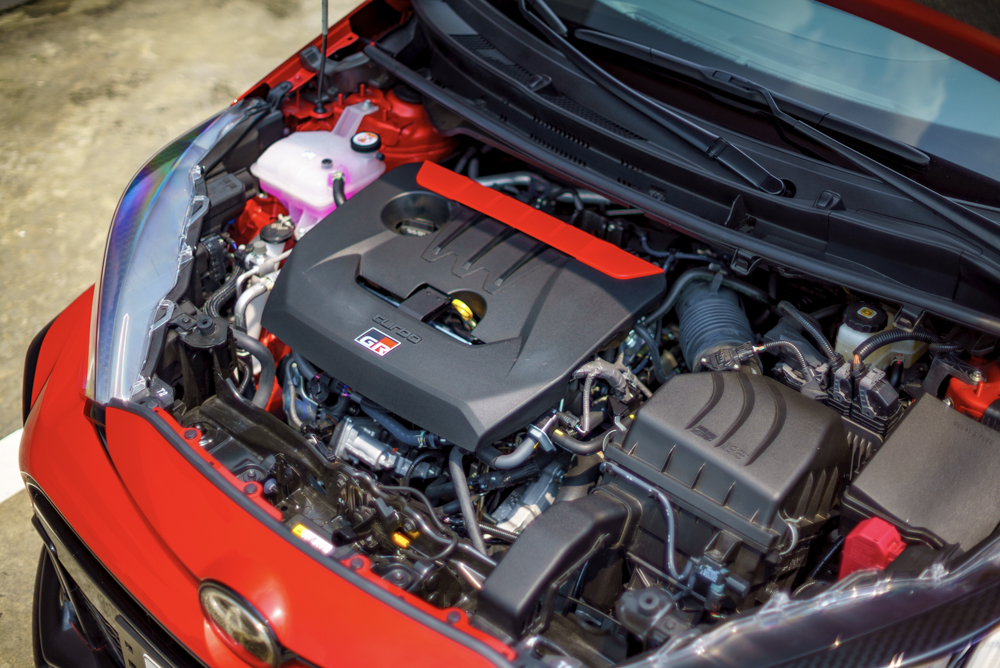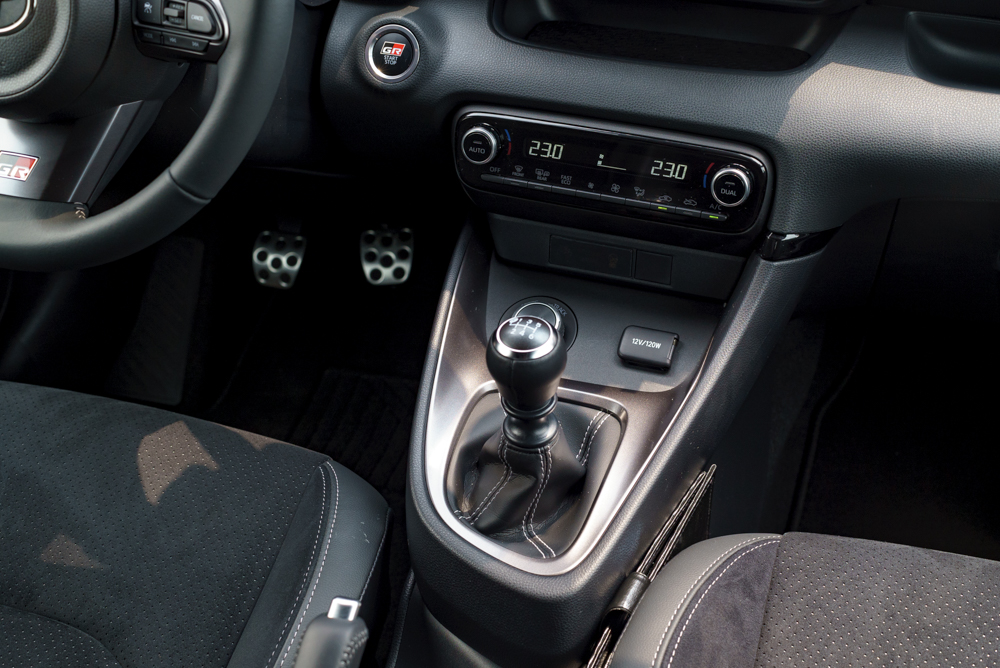 Weird how a car purchased six years ago at P880,000 can easily trade punches with a limited-edition WRC-homologation machine originally announced to retail at P2,650,000, even beating it out in some departments.
Well, what's the new contender good at, then?
Putting a smile on your face, apparently.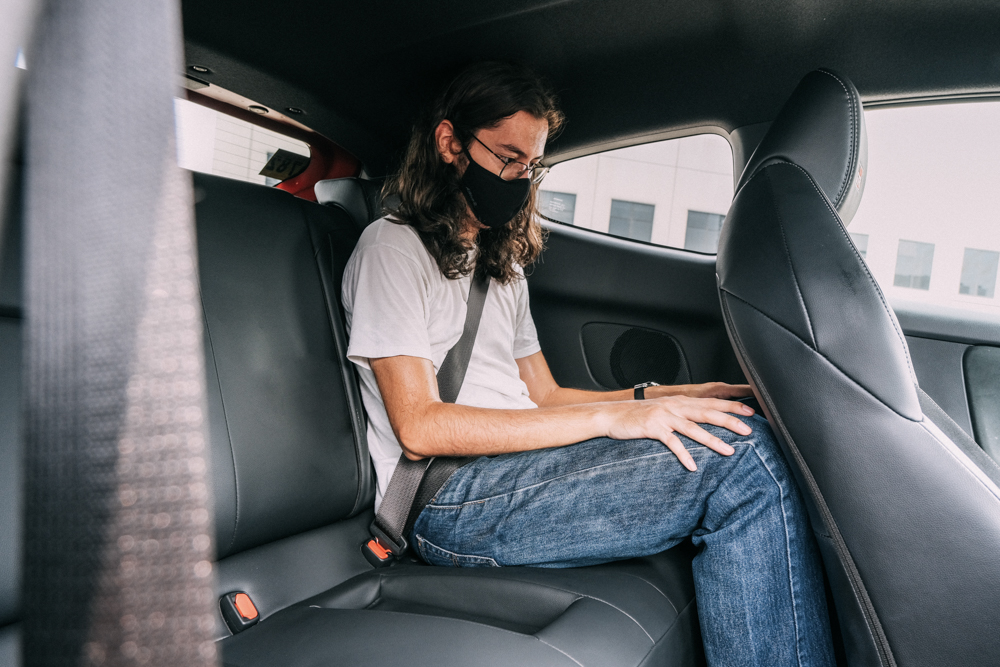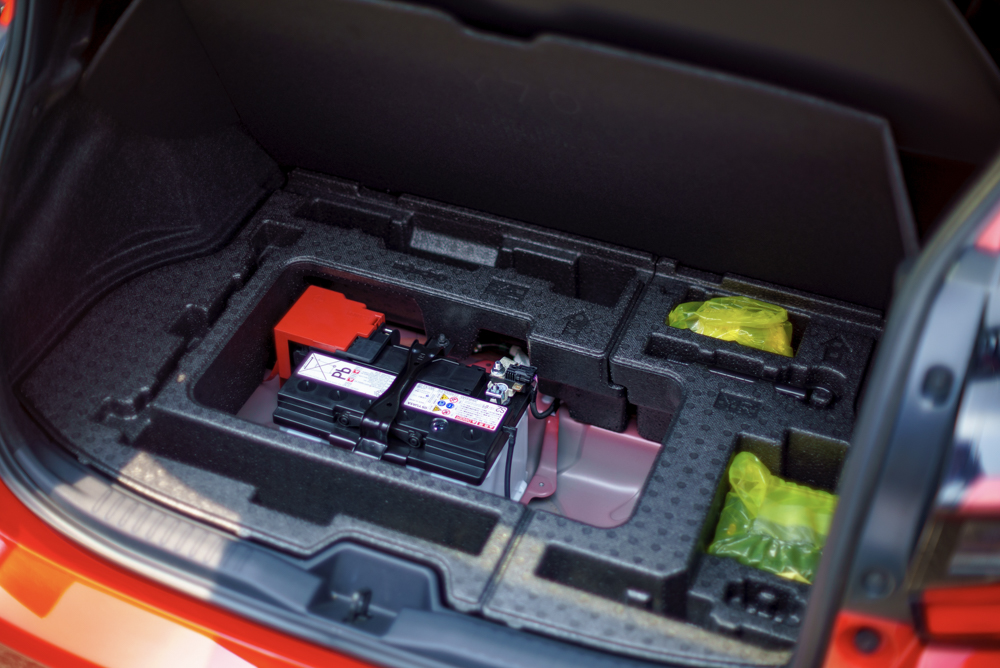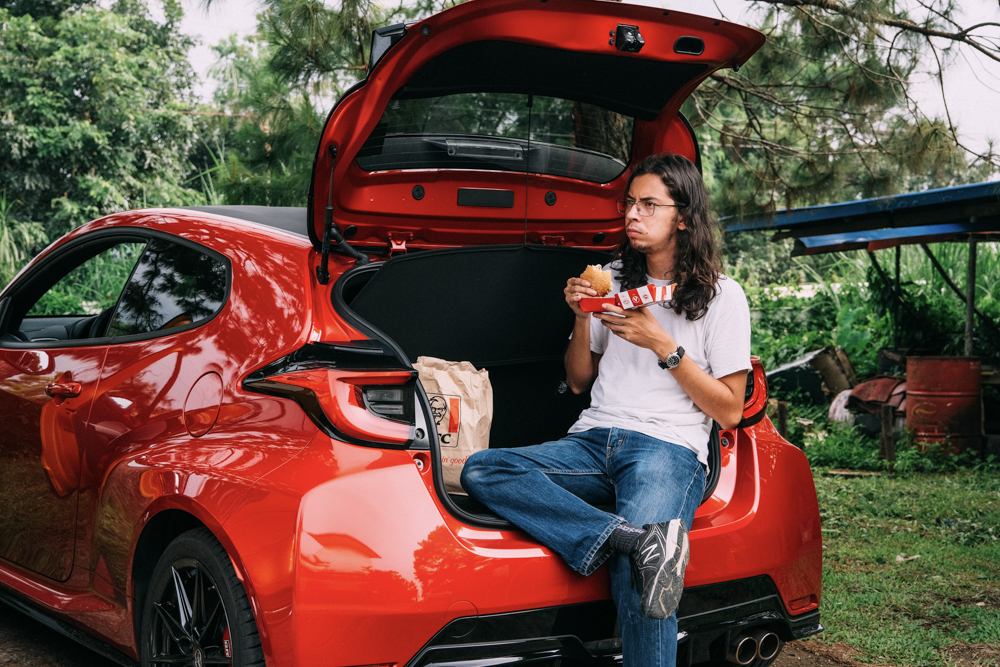 The GR Yaris just has a sublime yet exhilarating approach to turning gasoline into an experience. The whole ensemble of the 257hp G16E engine coupled with the GR Sports exhaust generates a noise that is impossibly addicting, and a kick in the back that will make you wonder what black magic Toyota has summoned to create a subcompact hatchback that's so agile. It will tempt you to rev it past its soft limiter just to hear the exhaust and the turbo at their peak; never mind if you're just in first gear. Add a sprinkling of moisture, get it into Sport mode to bias power to the rear wheels, and it'll happily lose its tail when you're throwing it around.
Yet somehow, amid the ruckus and fanfare, it still manages to be tame and refined. It feels very sure-footed around corners when you need it to, and, when combined with its brakes, makes you feel like you are always in control. The exhaust notes are a symphony inside the cabin, but the noise isn't obnoxious and won't elicit complaints from even the least car-savvy of individuals. City driving in the GR Yaris never really felt out of the ordinary, and my spine is still in one piece after driving through C5.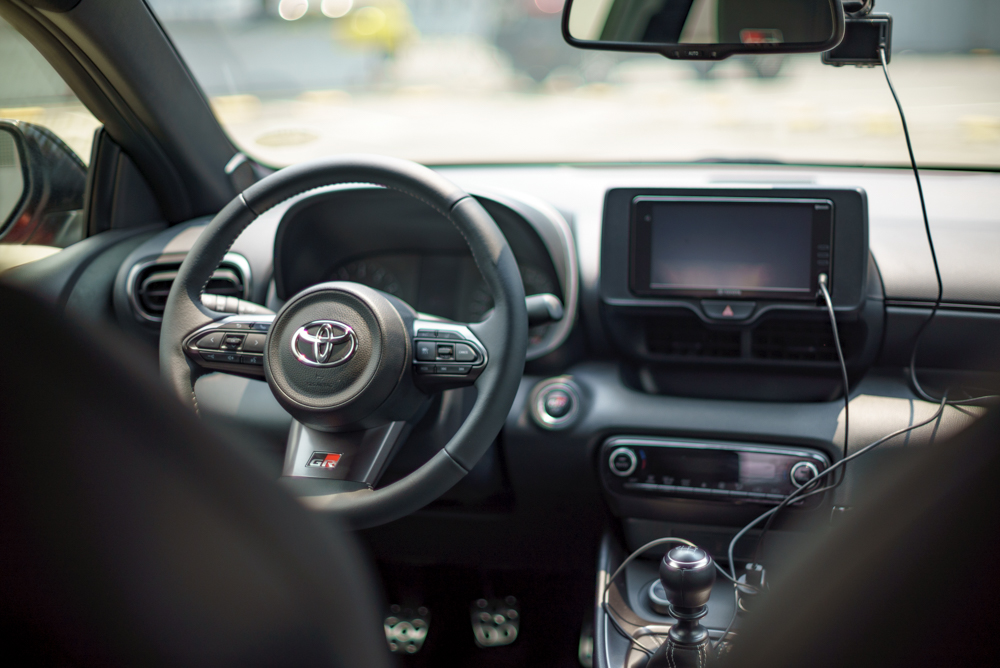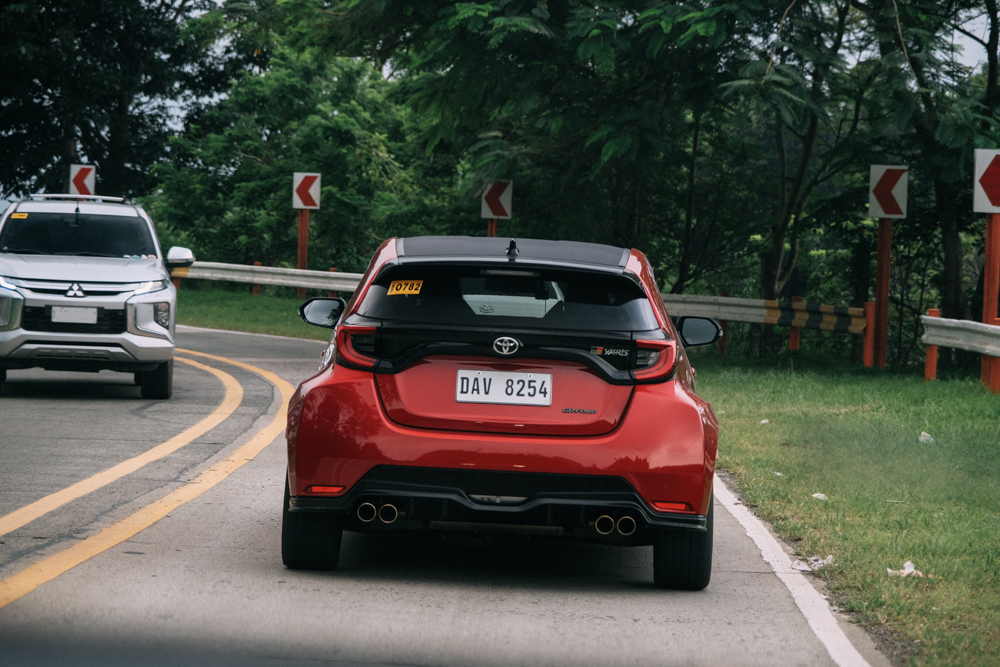 It is still, in its very core, a hot hatch—one that has grown up to be a little bit more responsible but knows how to go wild when the situation calls for it. It's the sort of car that you can push hard around the track, then enjoy the ride home with dual-zone climate control and Apple CarPlay. Just don't get stuck in traffic, as the clutch will remind you that it's still in charge of delivering impossible amounts of power to the GR-Four all-wheel-drive system. It's small price to pay for what joy it brings to driving, and a problem I would not mind having.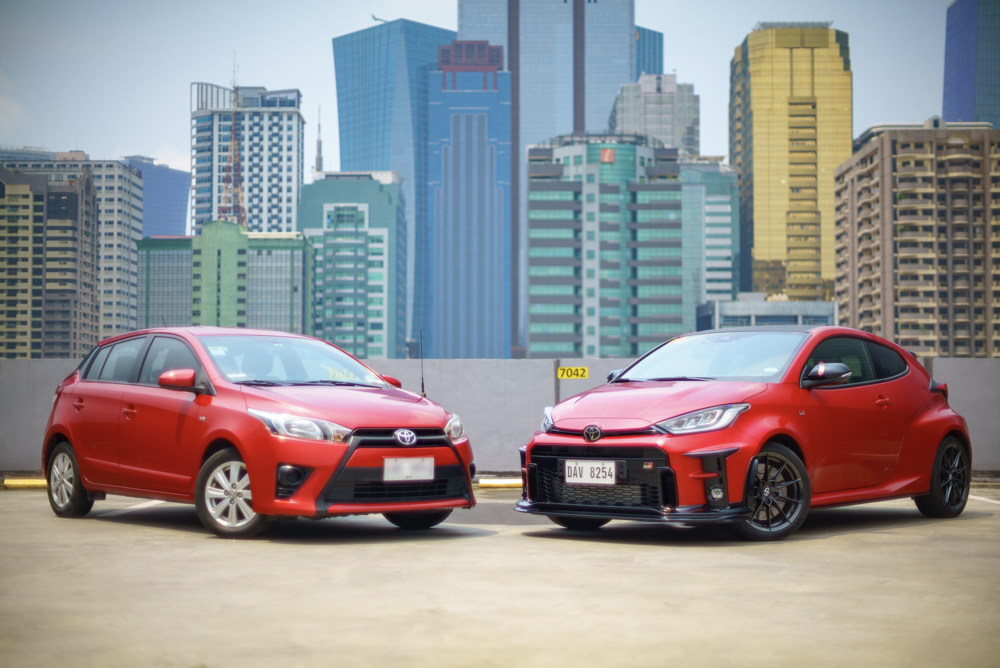 But I'd still come home to my 2015 Toyota Yaris 1.3E MT in Red Mica Metallic, and enjoy every single bit of owning and driving it. It may not handle as well, or pull as hard, or sound as nice as the GR Yaris, but it is something that I have grown accustomed to, and one that I can proudly say is mine.
And boy am I proud of what the Yaris has become.