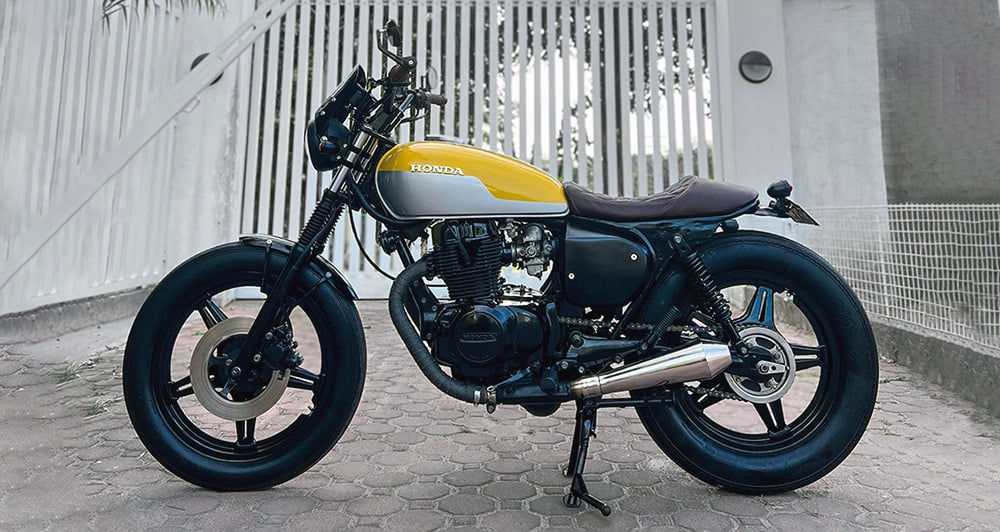 We first came across Apache Customs late last year with its impressive work on a Honda TMX scrambler. Since then, the Pampanga-based shop run by aviator King Brian Salazar has been busy churning out custom bikes for a growing clientele. Their latest work, however, piqued our attention again because of the relative rarity of the base bike: a 1978 Honda CB400T. That was 45 years ago, or exactly my age.
Back in those days, the motorcycle world was seeing a steady rise of the so-called Universal Japanese Motorcycle. At a time when most motorcycles hailed from either the US or Europe, Japanese manufacturers brought their mass-manufacturing know-how to the two-wheeled community.
With pretty much standardized frames, engines, transmissions, and other components across the board, UJMs from Honda, Kawasaki, Yamaha, and Suzuki made motorcycling more accessible to people all over the world.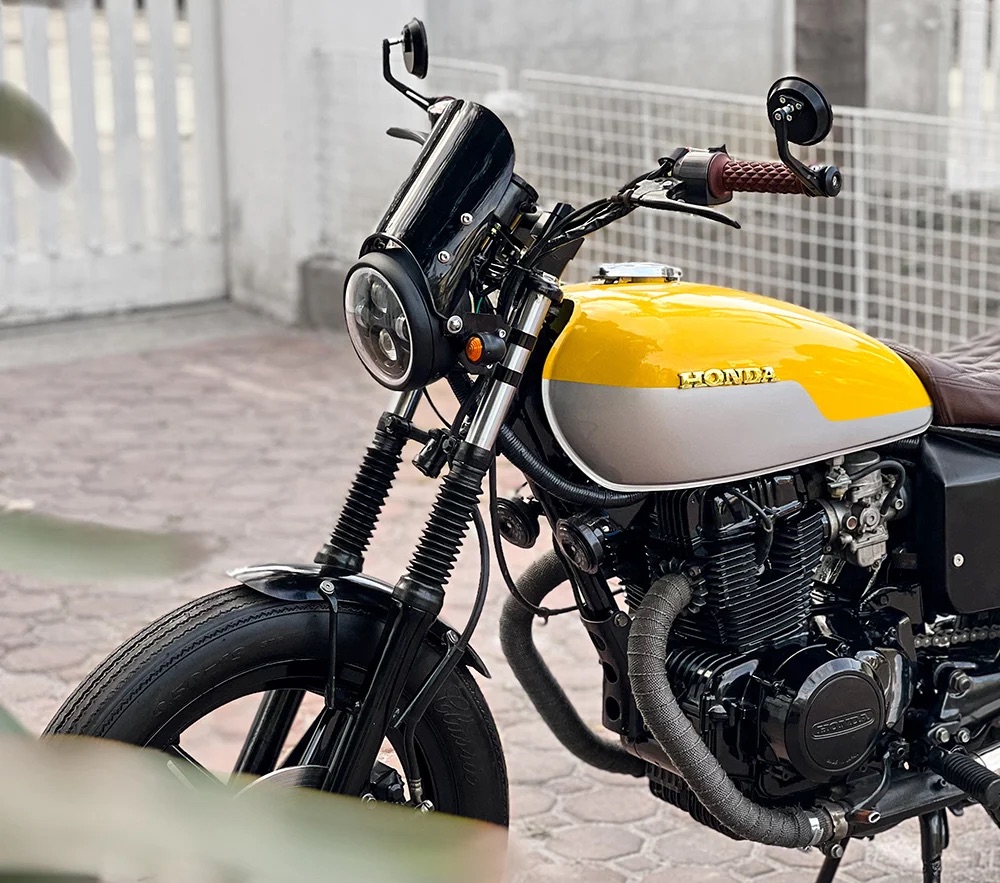 This particular Honda departed somewhat from the UJM standard by offering two fewer cylinders than the usual in-line-four. Also known as the "Hawk" in the US and "Dream" in the UK, it came with a dual-carbureted, 395cc, air-cooled, three-valve parallel-twin making 34hp.
Top speed was rated at nearly 175km/h, although stopping would have been a problem. ABS had yet to be introduced, and tire technology back then was nowhere near the reliable standard we have these days.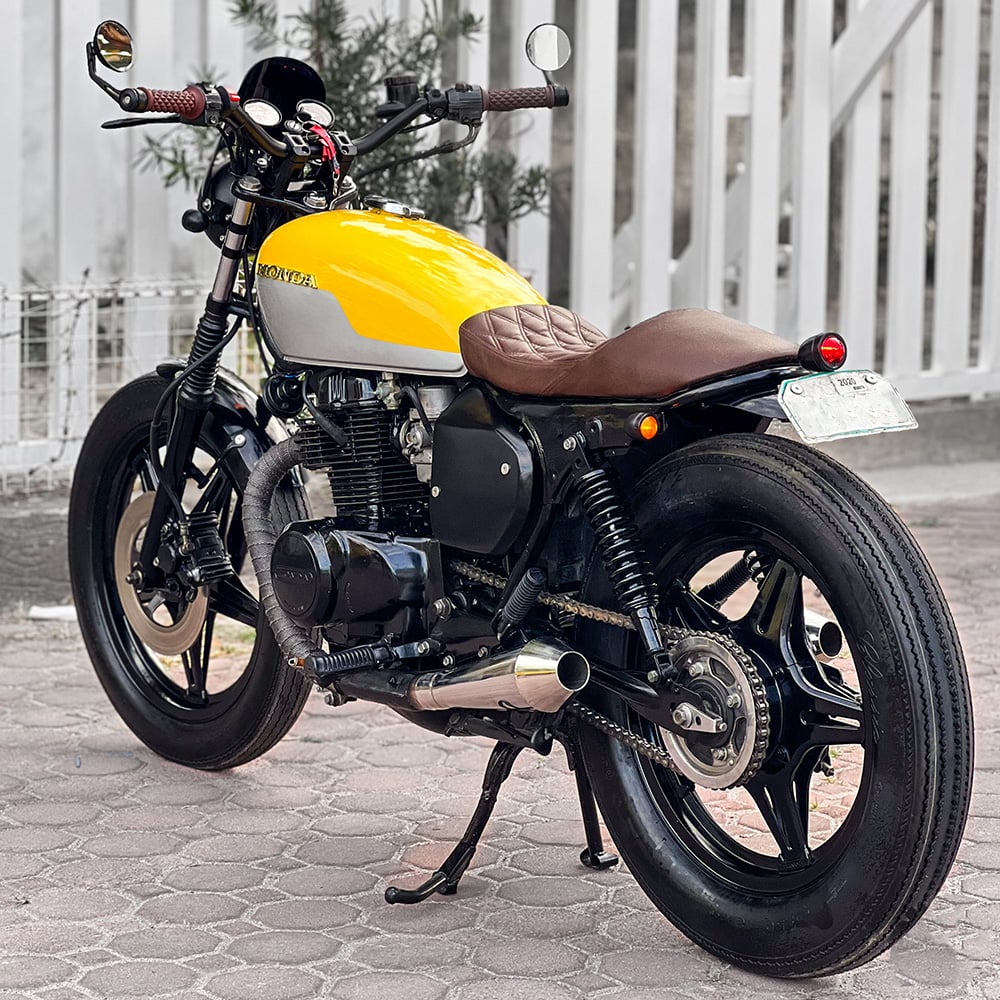 Forty-five years is a long time for any machine, and when the owner brought it to Apache Customs, there was a lot of work to be done. The last time it had been ridden was back in the '90s, according to King. With the dated looks of the bike being a nonstarter, the owner requested a "brat-style" customization.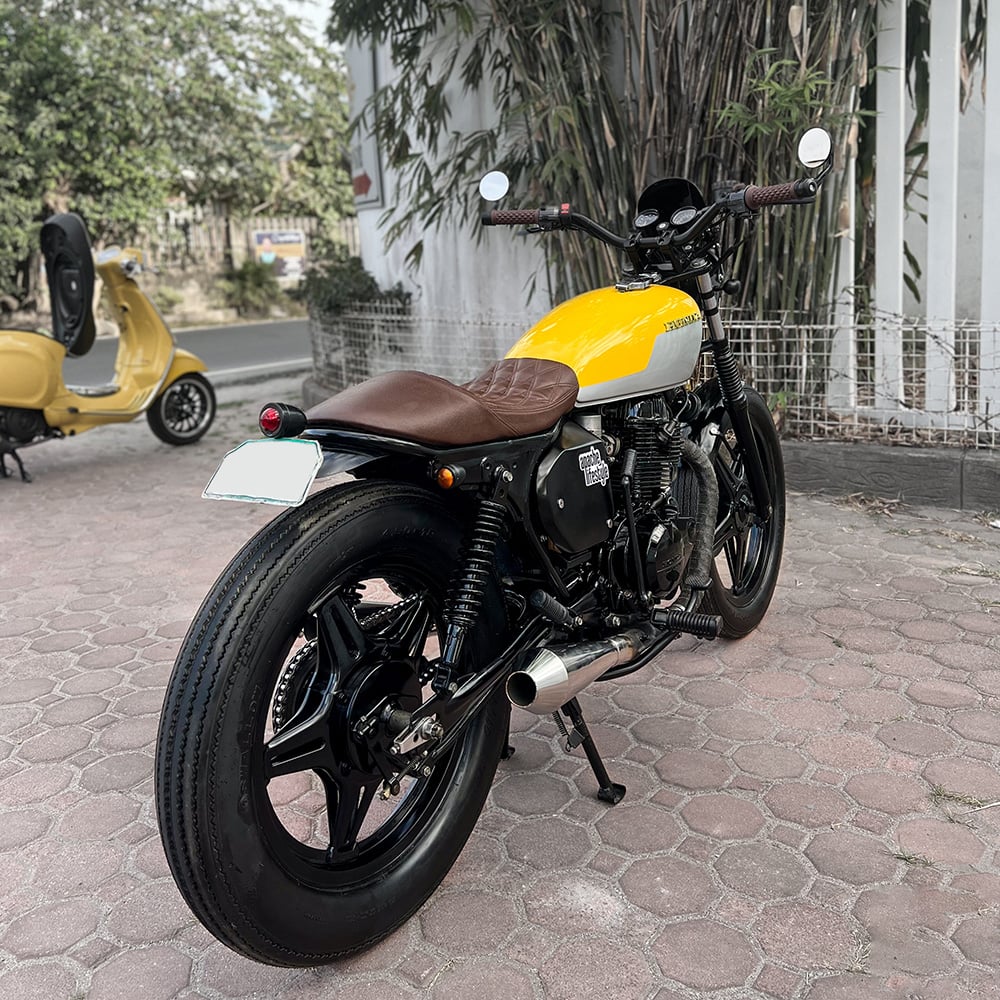 That is, a sort of trimmed-down café racer look with a more upright riding position. Apache Customs went to town on the bike. The electricals were replaced, along with new brakes. The spoked alloy wheels were retained but painted black, now fitted with a four-inch-wide tire at the front and 4.5 inches at the back. The headers are wrapped, and the twin pipes are megaphone types for that brrrap effect.
A custom, diamond-stitch leather seat goes nicely with the custom-painted tank, while mid-rise handlebars make it a more comfortable ride. An LED headlamp with a small windscreen completes the look. A new speedometer and tachometer also grace the cockpit.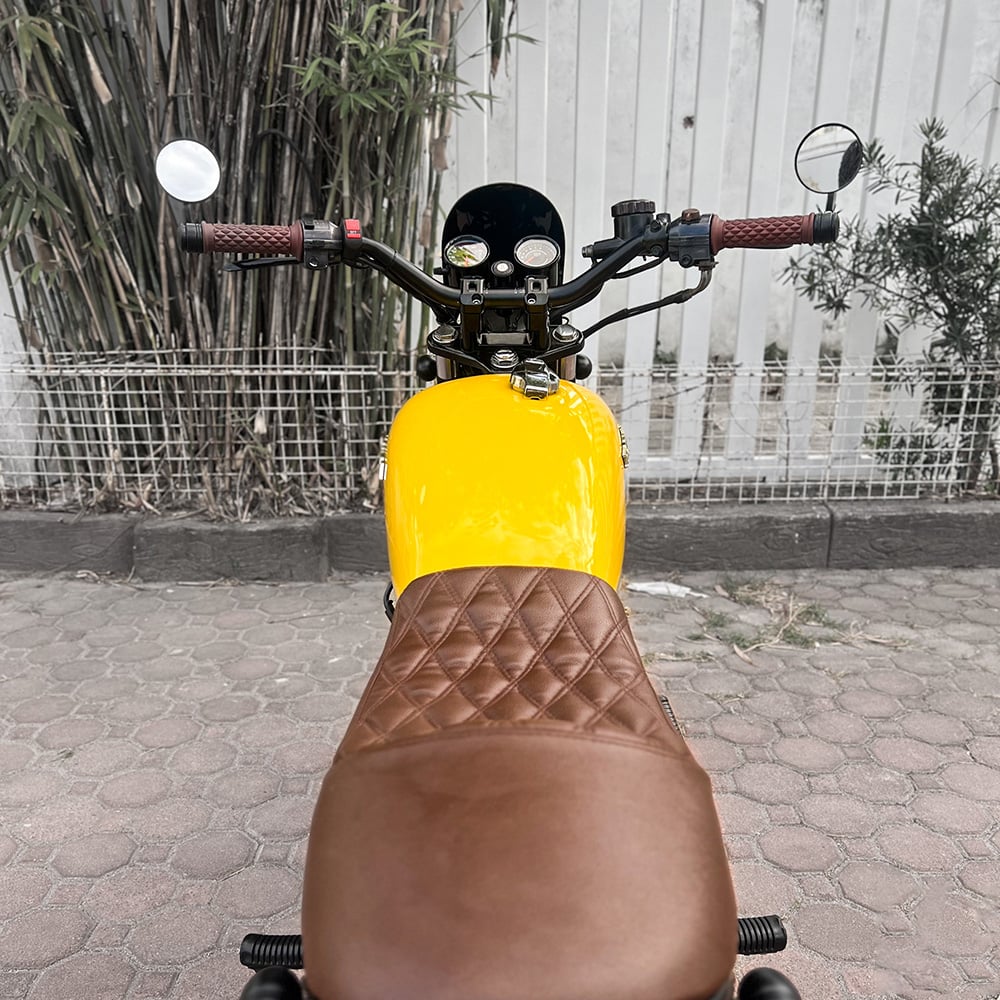 Still considered a work in progress, King admits that the engine or the carburetor needs some fine-tuning, but the ride now has that brand-new look and feel that any owner would pine for.
With vintage CB400s fetching low-six figures nowadays depending on their condition, the total build cost of just P45,000 for this brat project is a great way to give an old steed a new lease on life.