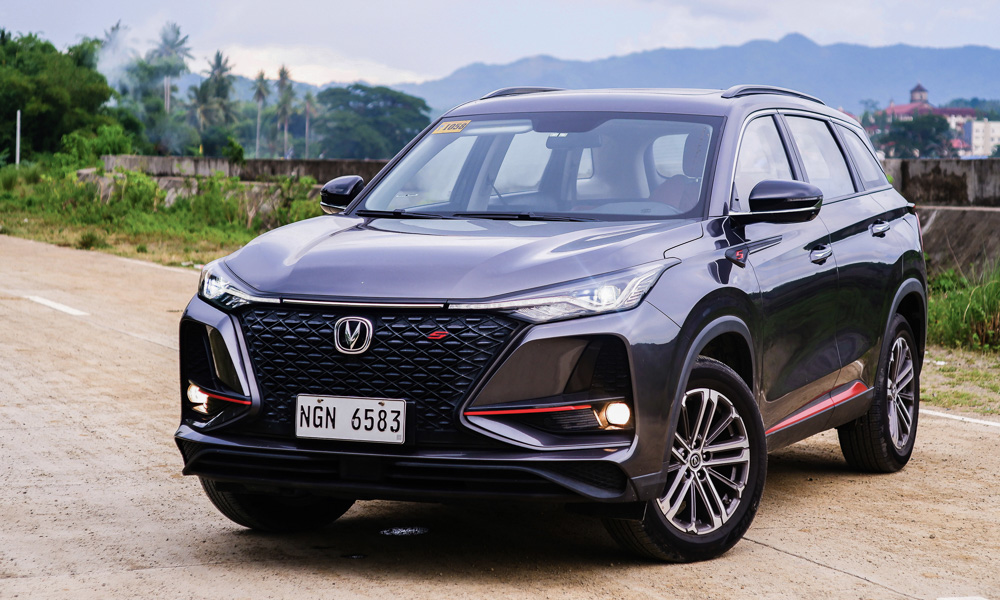 If people bought cars on the basis of looks alone, the Changan CS75 Plus would be flying off showroom floors. But purchasing decisions are based on many factors such as price, ownership costs, build quality, and that favorite of social-media commenters, resale value.
Changan, like all other Chinese car brands, has an uphill battle. The most immediate hurdle is getting people to seriously think about buying a Chinese automobile and all the baggage this implies.
Fortunately, a slew of genuinely good, Chinese-made products from MG, GAC, Geely, Maxus, and Ford (yes) is contributing to a gradual shift in consumer attitudes. Several days and 500+km were more than enough to let me get acquainted with Changan's compact SUV.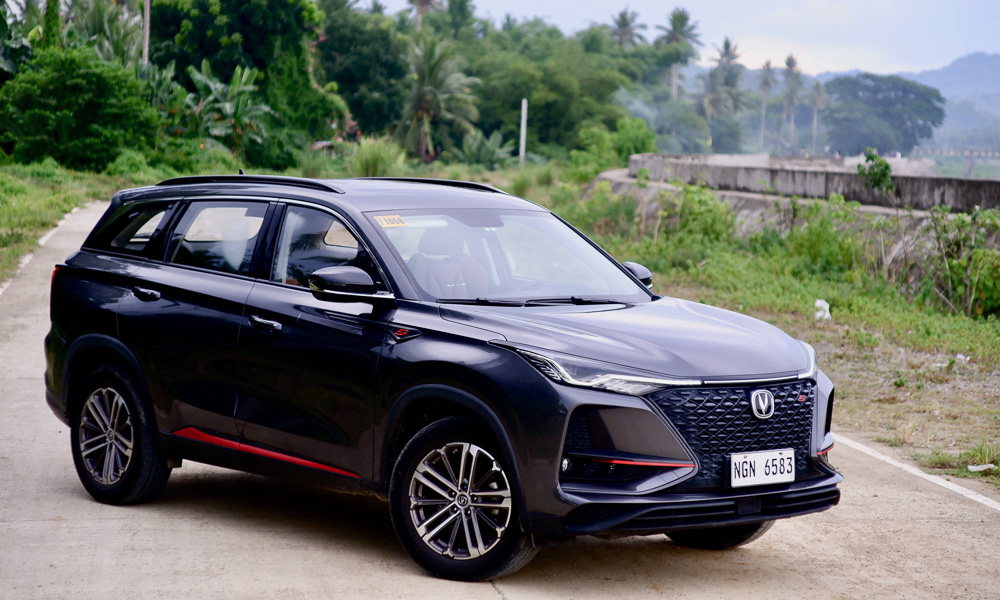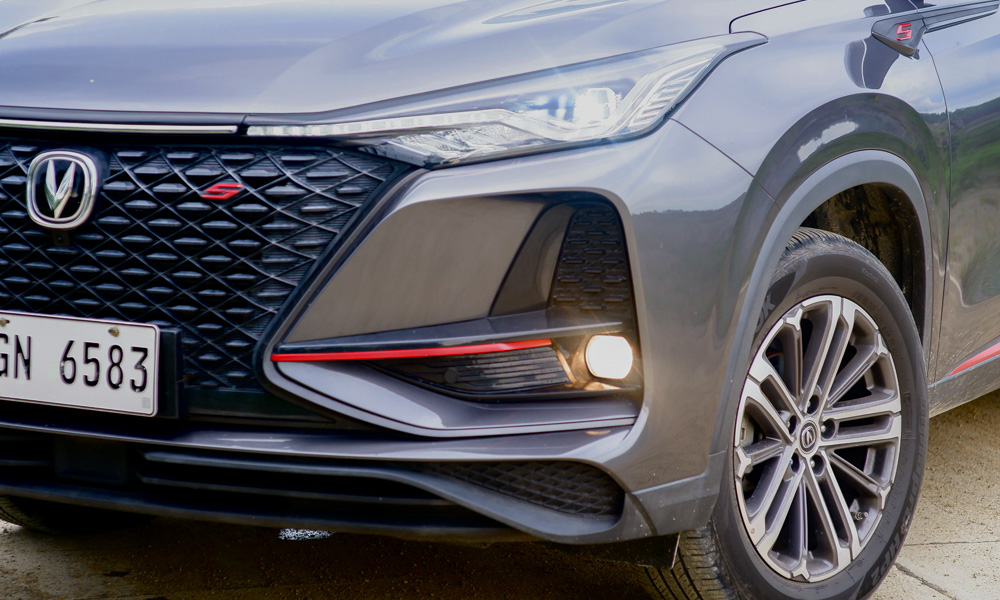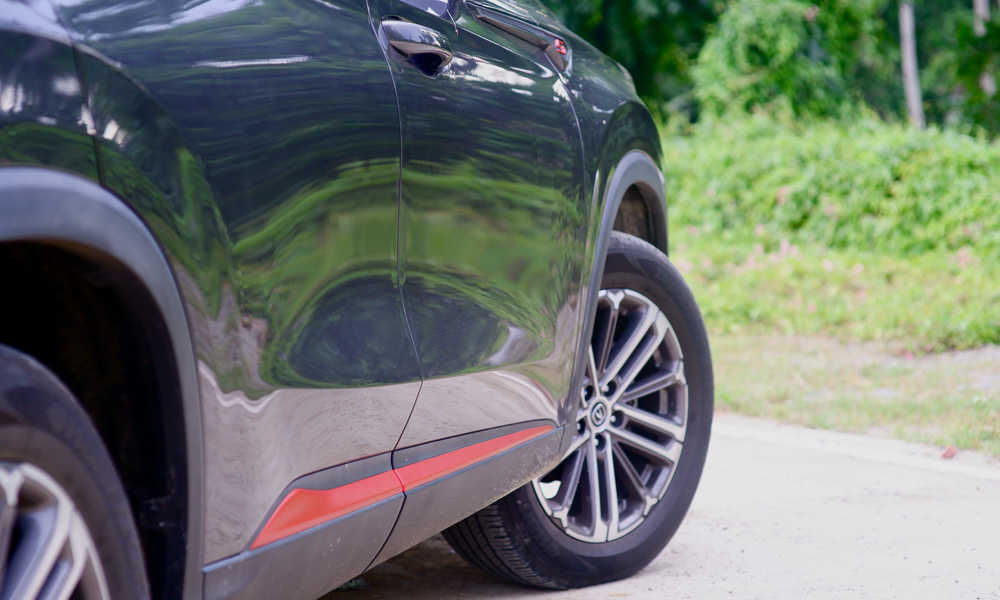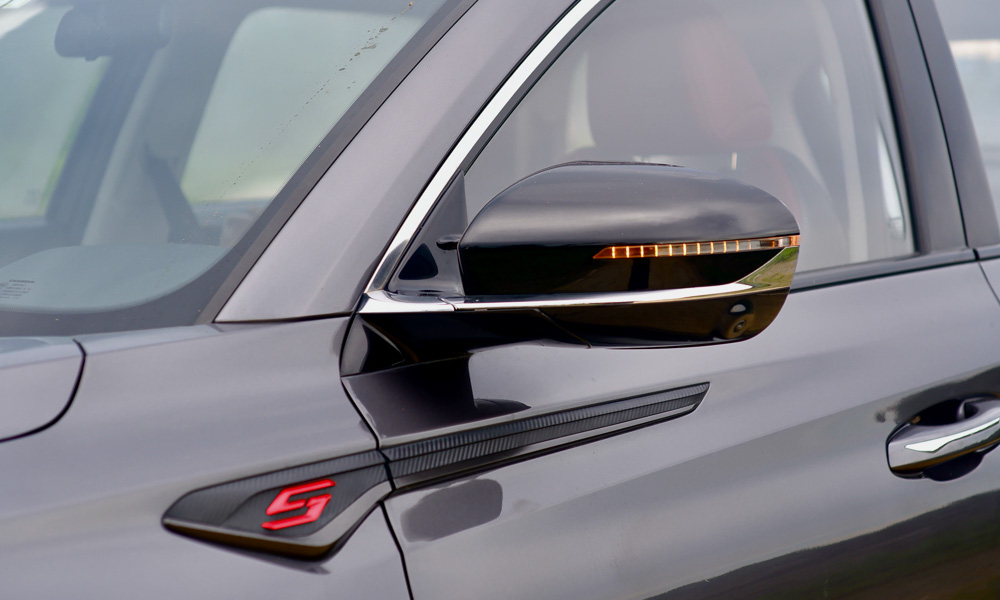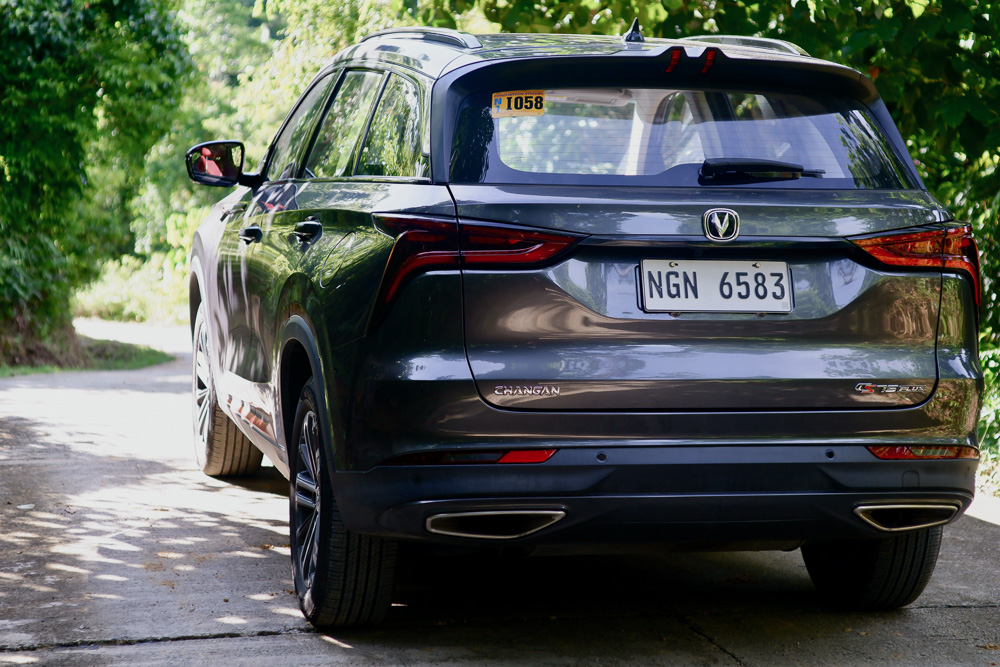 First, I love the styling. Never mind that it apes the Lexus RX from the front, and a little bit of Audi Q7 from the side. Most cars generally look alike these days, and if imitation is the best form of flattery and you realistically won't be bringing home a Lexus in the near future, you could at least afford a dashing lookalike.
The CS75 Plus rings the cash register for a mere P1,379,000, and its lovely lines are matched with impressive build quality inside and out. All the panel gaps are nice and tight, nothing feels wobbly or tinny, and you generally get the feeling that you're in a quality car. And this was a 15,000+km demo unit, too.
For that amount of money, you get a punchy 1.5-liter turbo four-cylinder, a six-speed automatic, a slew of expected safety features like airbags everywhere, traction control, hill hold, hill descent, electronic parking brake, and the list goes on.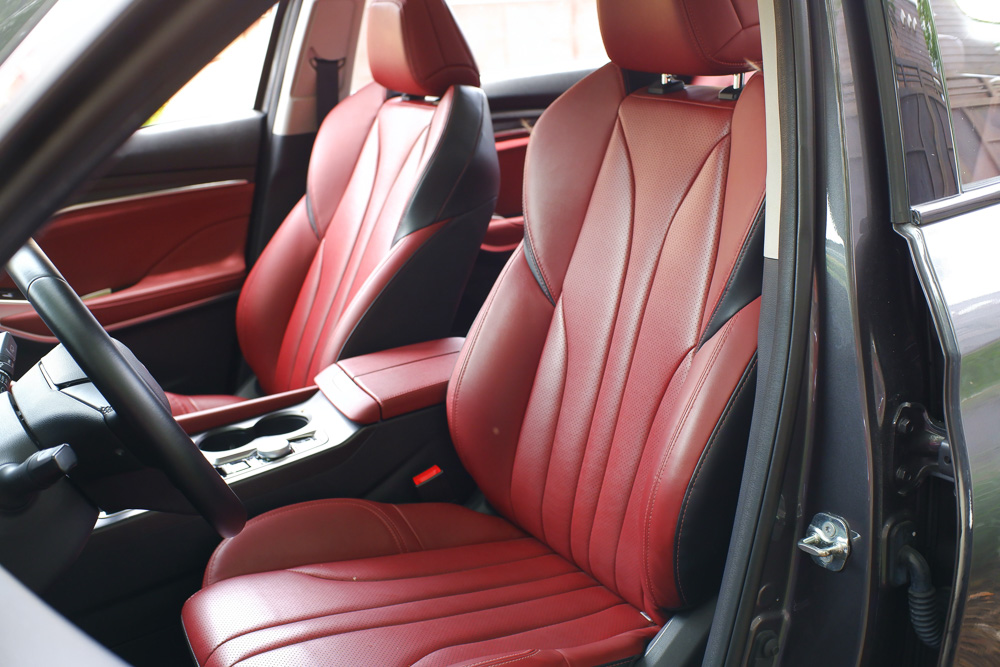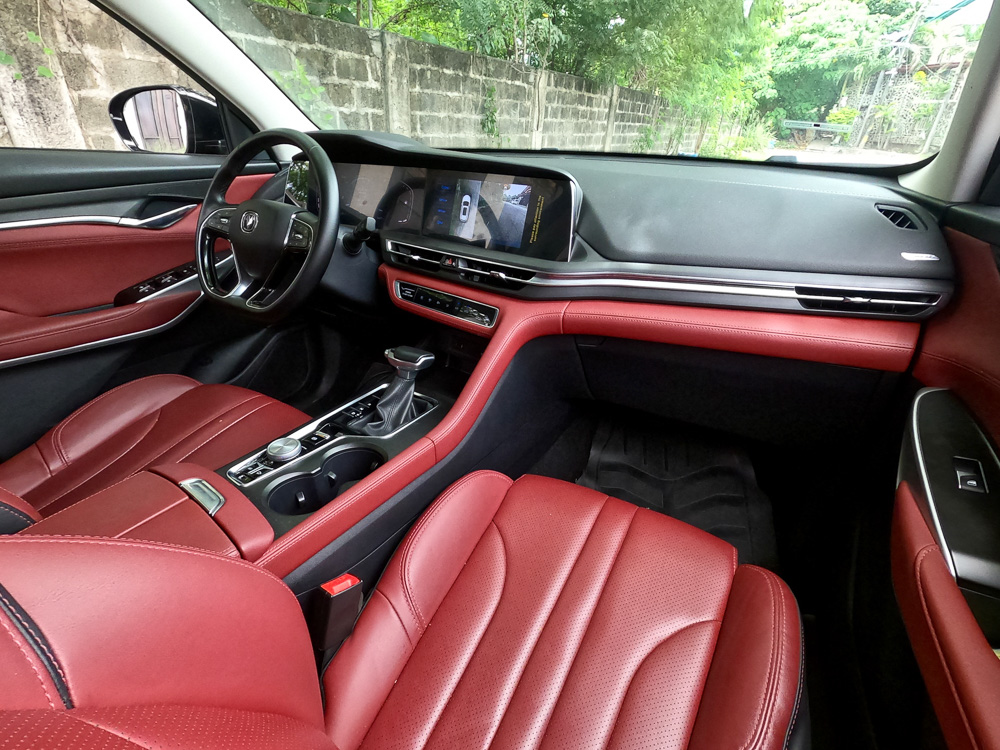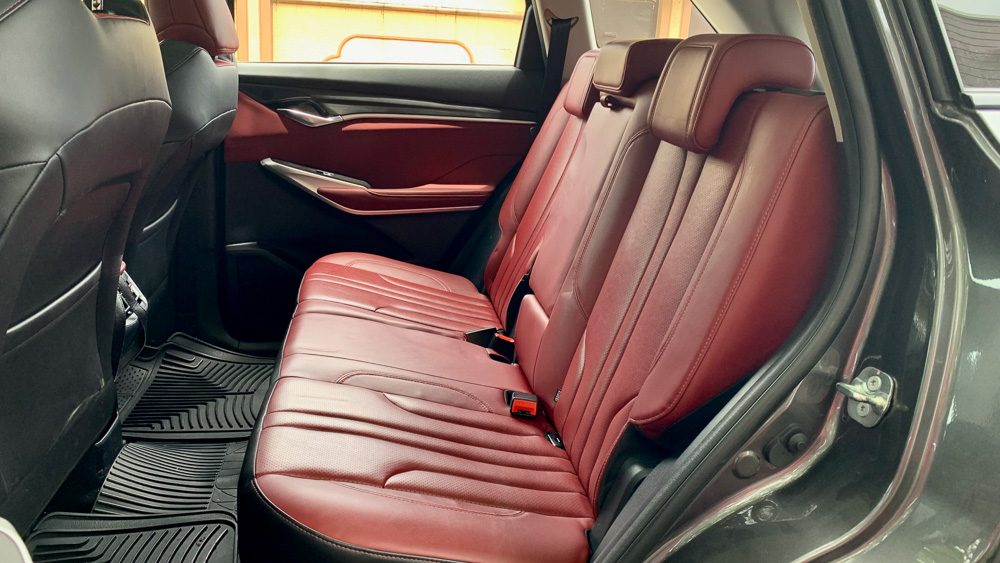 You also get an arrest-me-red cabin that's a little bit too disco for my dad tastes, but you can hardly blame the designers for trying a little too hard to win you over. From the in-your-face front fascia to the 18-inch low-profile wheels to that jet fighter cockpit, the CS75 Plus never stops trying to impress you.
Settling into the driver's seat is a pleasure. The leather upholstery has some beautiful stitching and is nicely pliant (not rawhide-tough like some other SUVs), and figuring out how to work the air-conditioning and the stereo takes just a few minutes. The 12-inch infotainment screen doesn't have Apple CarPlay or Android Auto, but it hooks up quickly to my iPhone anyway.
The screen also merges beautifully with the seven-inch instrument panel for a "glass cockpit" look and feel, and you can also set the layout to several designs (unfortunately, none of which simulated an old-school analog layout for the tach and the speedo).
The panel for the climate control also has haptic feedback (very cool), and apart from a lack of physical dials for the audio, which also shares buttons on the wheel with the cruise control, it's all very neat and efficient.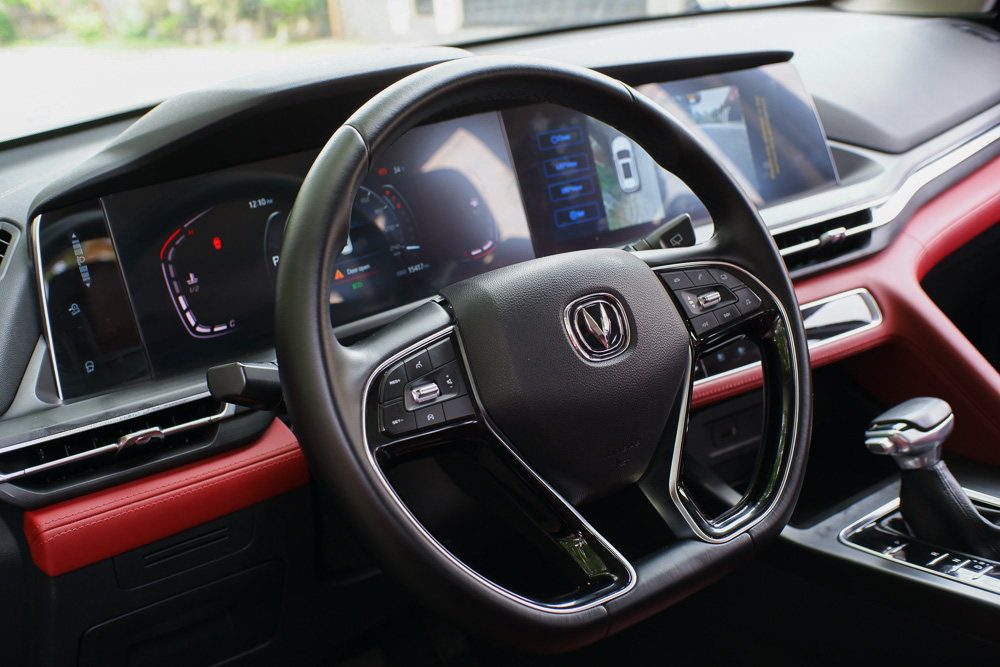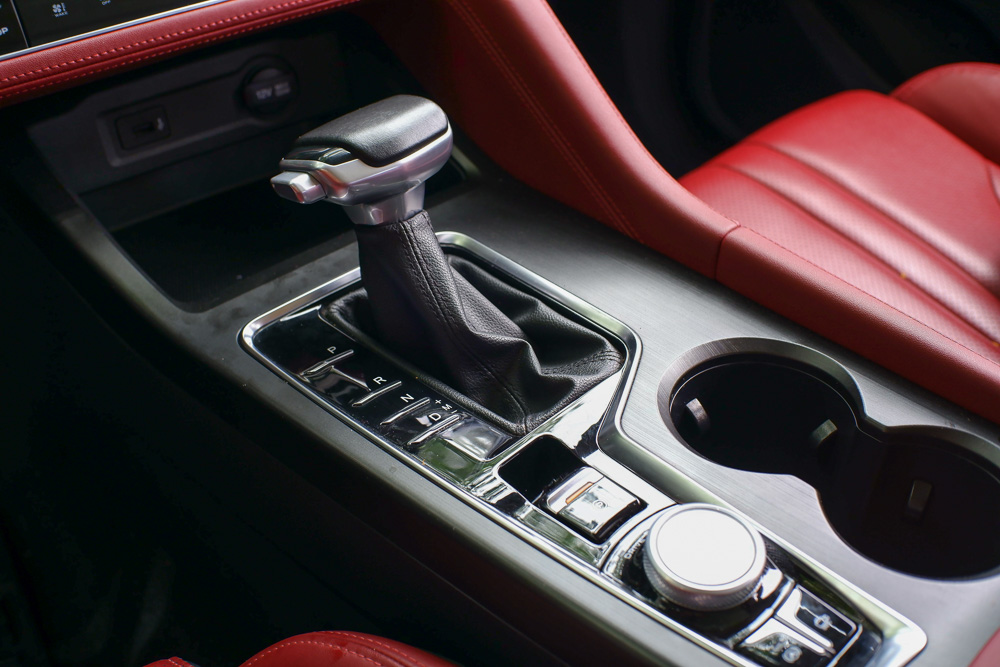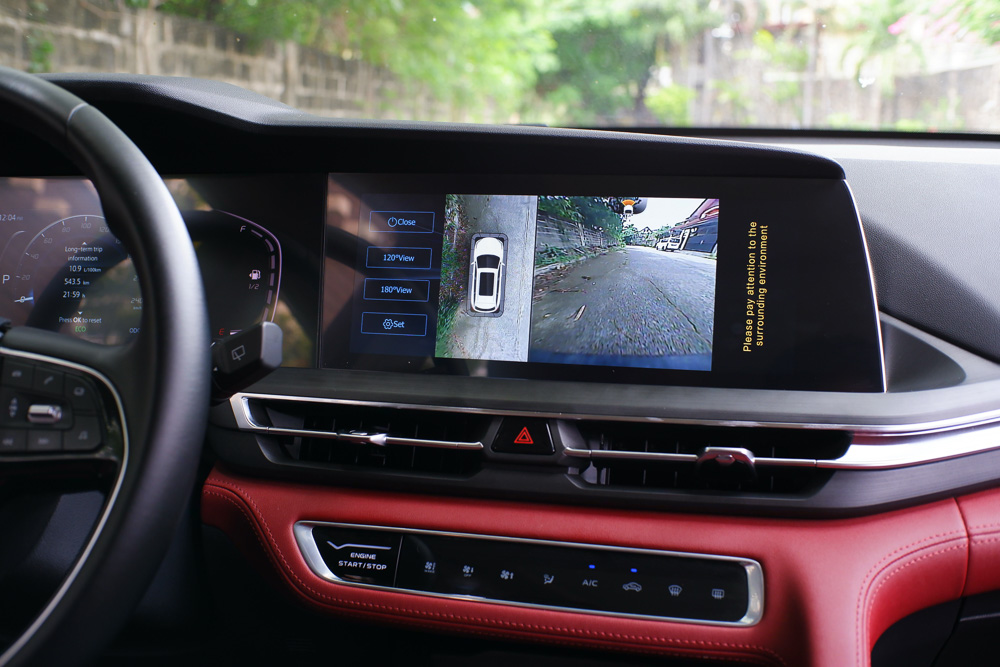 Now, if only the designers put a little more thought into the infotainment graphics, it would really be impressive. As it is, the graphics are workmanlike and not particularly elegant—sort of like looking at the screen of a Huawei. Oh, and someone needs to tell whoever translated the original Chinese menus into English that the "l" comes after "e" in "CANCEL."
It also has a profound, if slightly morbid, welcome message when you start her up:
"Life be beautiful like summer flowers and death like autumn leaves."
Food for thought.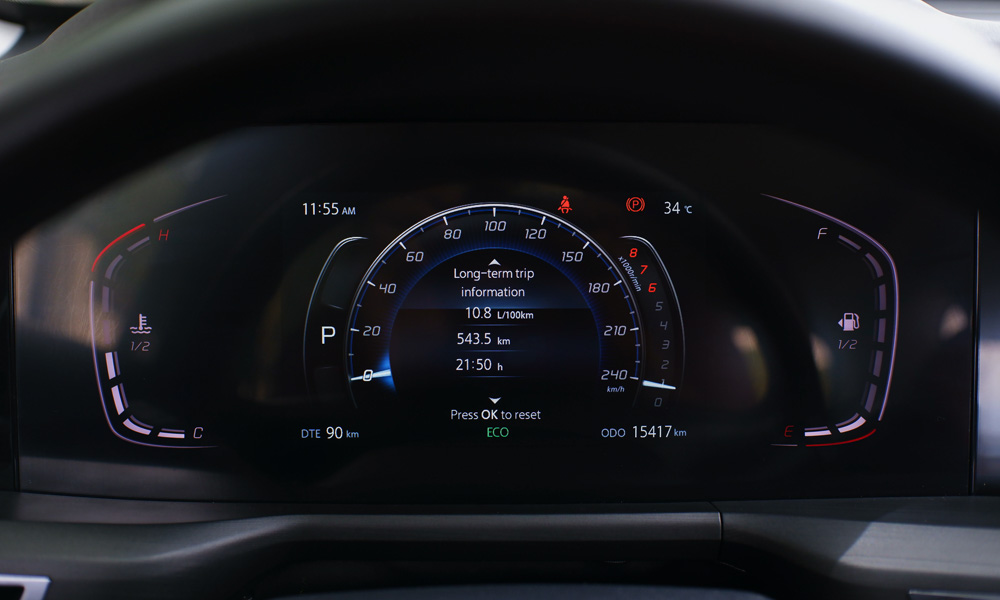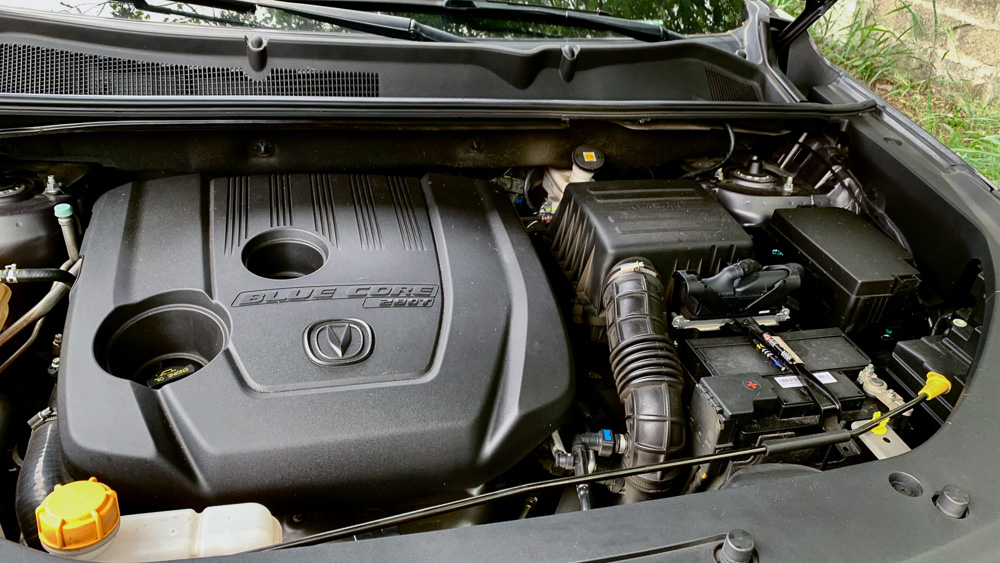 I had high hopes for its driving dynamics owing to its sporty looks, but alas, it's a bit of a sheep in wolf's clothing. There's nothing wrong with the little engine as it punches out 176hp with a linear delivery and a tidy snarl, nor is there anything wrong with the six-speed that, apart from the lack of paddle shifters, is a willing accomplice for banging out quick shifts when the mood hits and Danger Zone plays.
The problem is the underdamped suspension. Using struts in front and a multilink setup at the back, it feels soft and luxurious on immaculately paved roads, but quickly loses its composure when things get bumpy. Shallow potholes send the affected wheel crashing into its bump stop, while rippled pavement sends the whole suspension pogoing.
This is a letdown because the powertrain and the precise steering are capable of so much more in the name of driving fun. On my favorite set of twisties out in the province—no vehicles in sight, lots of esses and hairpins—the constant wallowing and the substantial body lean held it back from truly sporty driving.
In fairness to Changan, the boat-like suspension is common among Chinese makes, but when you put 18-inch wheels on an SUV, a faux carbon-fiber roof spoiler and the full Monty of go-fast touches like dual tailpipes, red stripes, and whatnot, you'd better make sure it actually drives as it looks. While we're at it, the bolsters on the front seats are more for comfort than for actually holding you in place since they're so soft as to be pillowy.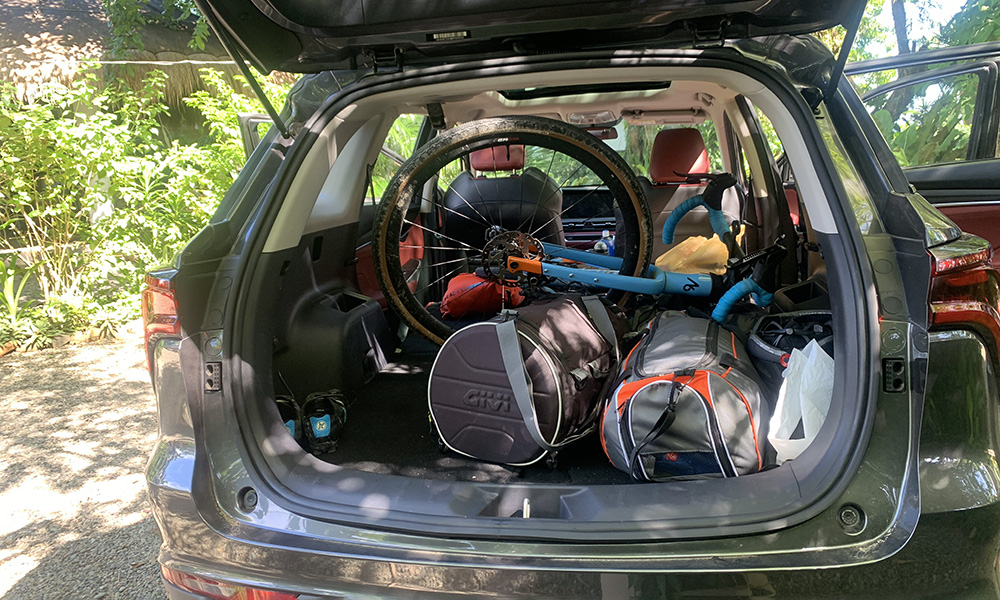 If you get this crossover and want to make it really come alive, set aside a budget for better shock absorbers. While you're at it, think about upgrading the speakers, too, because the stock setup is meh. Did I enjoy driving it? Yes, I did, but it deserves a sportier suspension to make it even more enjoyable.
In other respects, the CS75 Plus excels in the same manner that other Chinese brands wallop you in the value-for-money proposition. Up to 1,450L of cargo volume when you fold the seats flat. A 360° camera system (very useful for tight spots). Tire pressure monitoring system. Even a panoramic sunroof, although with our infernal heat, they could have just skipped that and put the money into a premium audio system.
Sadly, there is no all-wheel-drive variant, which would give a driver added peace of mind out in the boondocks.
As a crossover competing in a hotly crowded segment, the CS75 Plus comes out swinging with its raffish good looks, quality build, and competitive package. There are a few misses here and there, but if you like how it looks as a starting point, you'd be remiss to skip a visit to Changan's showroom and put it on your short list.
CHANGAN CS75 PLUS
| | |
| --- | --- |
| Engine | 1.5-liter four-cylinder turbo gasoline |
| Transmission | 6-speed automatic |
| Power | 176hp @ 5,500rpm |
| Torque | 265Nm @ 1,450-4,500rpm |
| Dimensions | 4,690mm x 1,865mm x 1,710mm |
| Drive layout | FWD |
| Seating | 5 |
| Price | P1,379,000 |
| Upside | A beautifully styled crossover that is loaded with all the expected features for the class, and put together with impressive fit and finish. |
| Downside | Overly soft suspension doesn't live up to the sporty looks. |