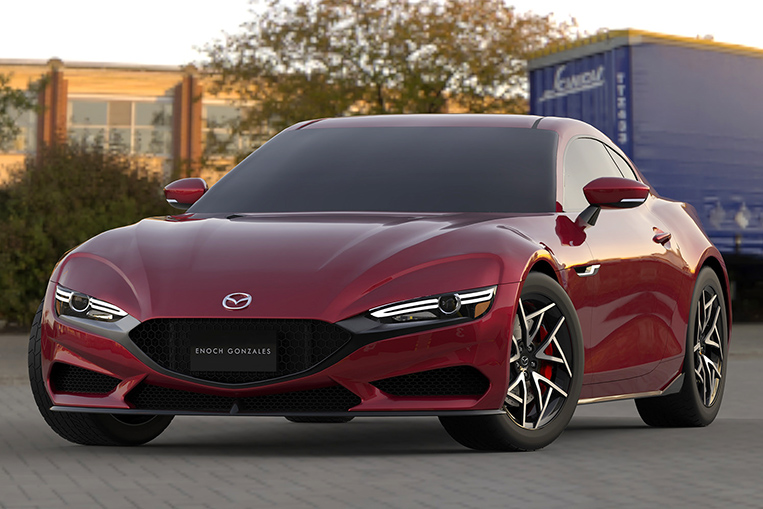 Yesterday, January 30th, the Japanese automaker Mazda celebrated its 100th year of trailblazing existence. While many people saw the milestone as the perfect opportunity to look back at the brand's most iconic automobiles and most innovative technologies, some folks preferred to picture what the company's future might be like.
In fact, a reader by the name of Enoch Gabriel Gonzales has reached out to show us his design of a new-generation RX-7. The RX-7, as you know, is one of the most popular sports cars to ever come out of Japan, and fans around the world have been begging Mazda to bring it back into production.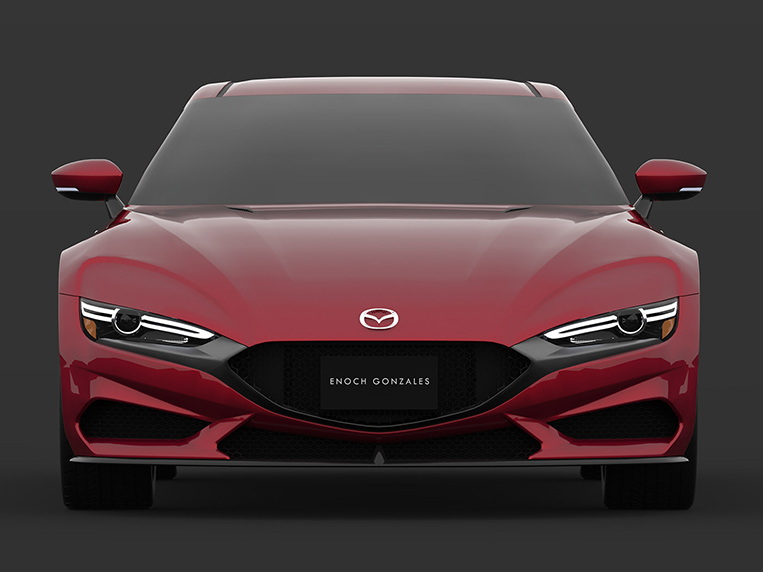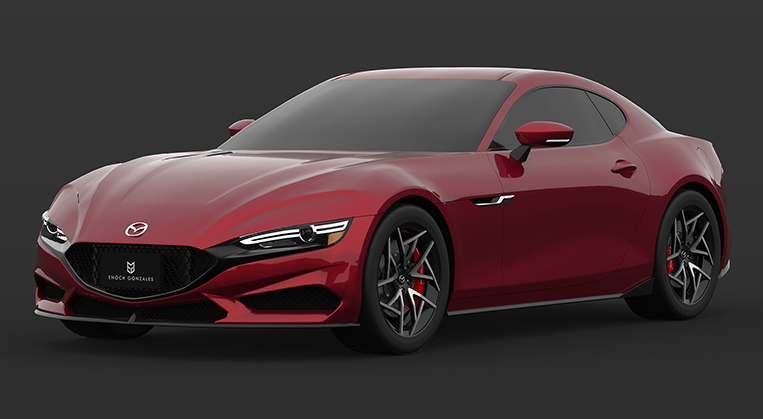 Gonzales, a footwear designer by day, took up 3D modeling in 2014. He then worked to master the digital craft and spent seven months creating the modern RX-7 design you now see here.
"The design features Mazda's signature Kodo design language," Gonzales says. "Many elements were taken from the RX-Vision concept from 2015, but some were also derived from the third-generation RX-7 from the '90s. These include the almost-short greenhouse on the side, the rear window that curves around the corners of the B-pillars, and the horizontal light that connects the taillamps. The grille and the headlights were also placed much lower than on current Mazdas, with the emblem placed above the grille to make the car more reminiscent of the original RX-7. I also included an original detail that I call the 'eye socket'. This features sculptured detail above the headlights, which mimics a pair of closed pop-up headlights that became a trend in the '80s."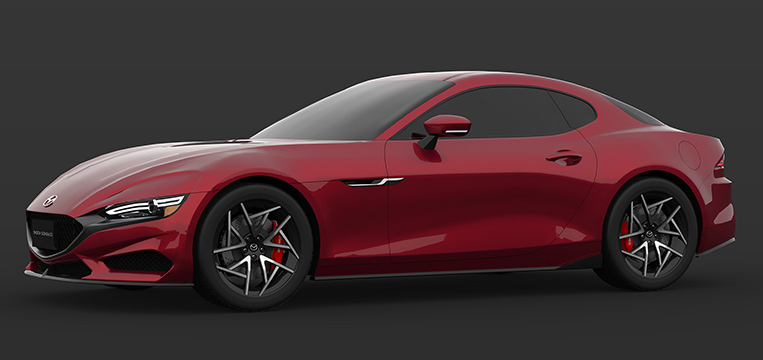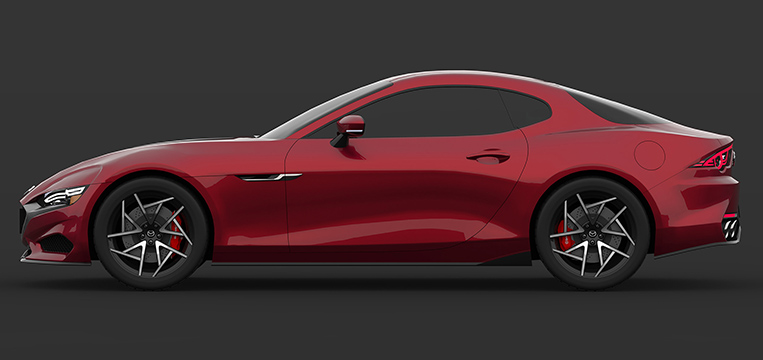 The RX-7 was manufactured by Mazda from 1978 to 2002 through three generations. The last version, in particular, inspired a cult following not only in Japan but also around the globe. Mazda enthusiasts believe that the time is ripe for a new model to be released by the Hiroshima-based automotive firm.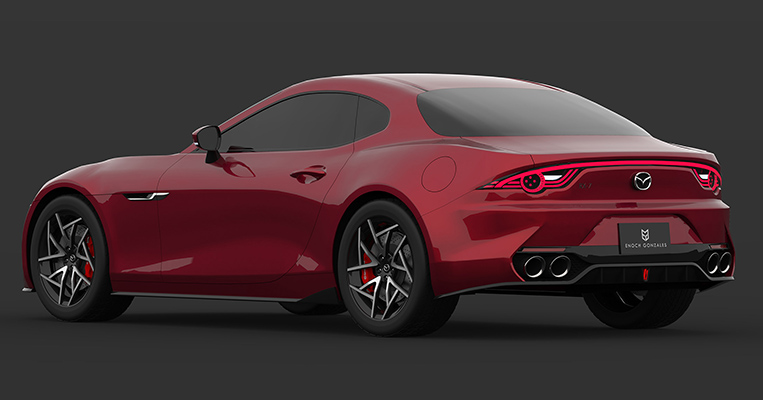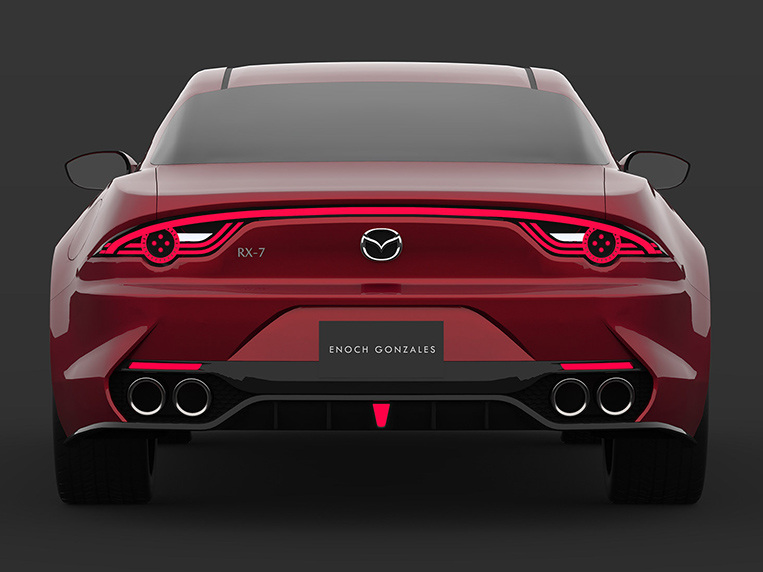 What do you think of this RX-7 design concept? It's stylish but quite realistic, right? Some recent renders, if you ask us, look too cartoonish. We go for subtle but elegant pulchritude. Exactly what we have here.