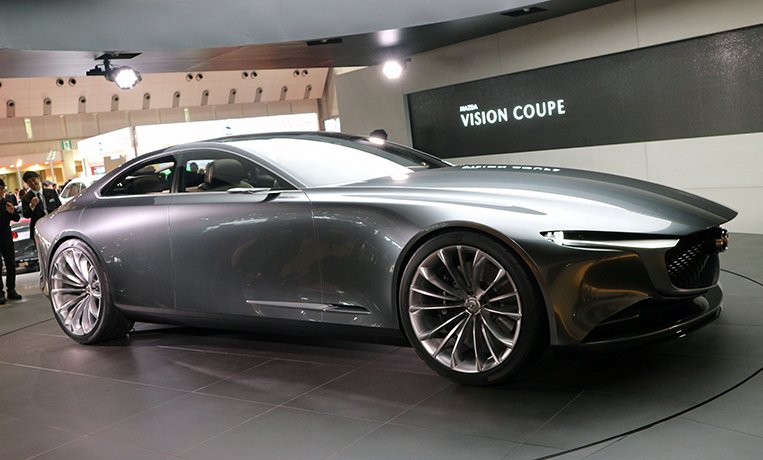 Before we proceed, I would like to disclose that it was Mazda that hosted me at this year's 45th Tokyo Motor Show. I will not hold it against you if you accuse me of being biased with my pronouncement—that the Mazda Vision Coupe is the best-looking car (by far) at the biennial automotive expo (open to the public until November 5th). But please read on. Perhaps I could convince you of my impartiality.
Even before this TMS trip, I had already been of the opinion that Mazda is the most stylish among all Japanese car companies at the moment. There is no one close, to be honest. Mazda cars now are so pretty I had to ask Mazda Philippines president Steven Tan if the brand's design director was European. "No, he's proudly Japanese," he told me.
When I got to my hotel room upon arrival, I found a press kit that contained this elegant thumb drive. Yes, this is a thumb drive, encased in a box aptly labeled "Mazda Design."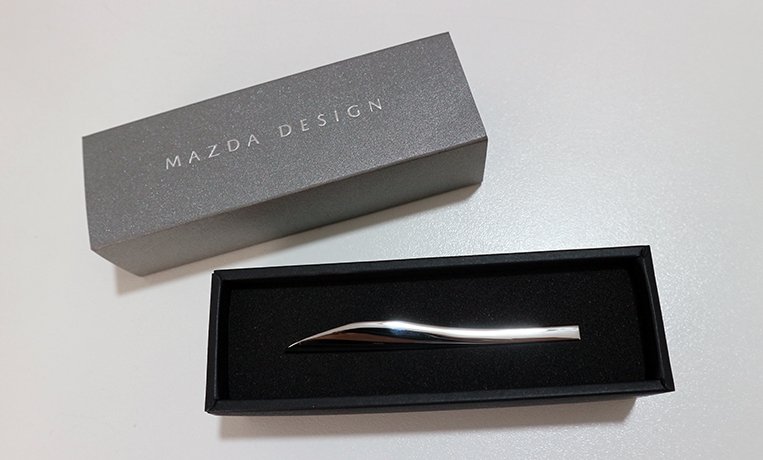 So you see, form is something Mazda designers take very seriously. The company wants you to think its cars have a soul—that they're not just inanimate composites of cold metal parts that you buy from a dealership.
On our third night, we got to meet the man in charge of Mazda's design and brand style, Ikuo Maeda, probably the most dapper 58-year-old in all of Japan. He breathes and bleeds Mazda, having joined the company 35 years ago. Speaking at an event dubbed "Mazda Design Night," he had this to say about his team's design philosophy:
In 2010, Mazda inaugurated a new design philosophy: Kodo, or Soul of Motion. To us, a car is more than just a means of transport or a mass of metal. It should be a vital presence in people's lives, like a friend or family member. That's why the Kodo design philosophy is all about breathing life into the very form of our cars. Mazda has captured the energy found in the frame-by-frame dynamism of living creatures as they move, and infused this energy and rhythm into the form of our vehicles, creating cars with a vitality that makes them truly alive. This is our philosophy—an all-encompassing vision that we intend to carry forward and develop into the future as an ongoing tradition.
Isn't this a scary thought for the competition? Read between the lines: Mazda designers have bottled up the life force that makes cars seem alive, vibrant, dynamic. I know this is PR talk and all, but these guys might actually believe it—that they have the power to create cars that possess spirit and emotion.
And then the design boss unveiled this, the Vision Coupe.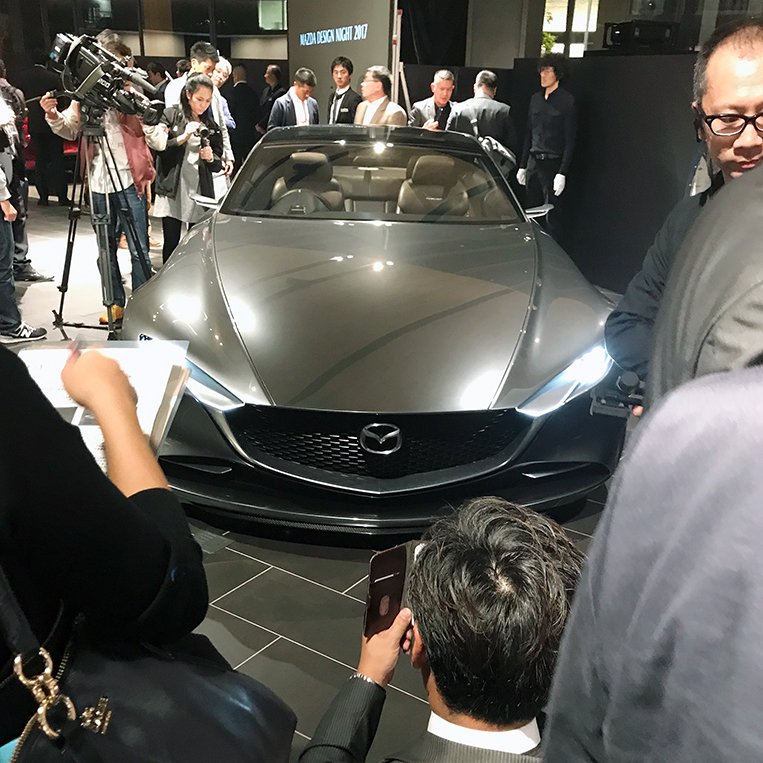 Although you won't see external door handles, this concept car is a four-door coupe. Mazda is using the Vision Coupe to seduce the motoring world into warming up to its next-generation Skyactiv Vehicle Architecture, featuring the advanced Skyactiv-X gasoline engine that exhibits some of the best attributes of a diesel powerplant.
The global automotive press wants to believe—more like wishes—that this concept car would eventually evolve into the fourth-generation 6 midsize sedan. But neither Maeda-san nor the other company executives would confirm anything.
We were given strict orders not to share photos on social media until the following morning, when the Tokyo Motor Show was scheduled to open its doors to the throng of international journalists that had descended upon the country's capital for a glimpse of our motoring future.
The next day, most everyone present during the Mazda Design Night presentation of the Vision Coupe had already posted the car's photos on Facebook, Instagram and Twitter by the time we reached the Tokyo Motor Show venue. The collective feedback was overwhelmingly positive, even though the pictures weren't as good as the car's appearance in the metal. Mazda Philippines PR manager Mikko David, a professional photographer on the side, complained about the difficulty of shooting the car and capturing its lines and curves.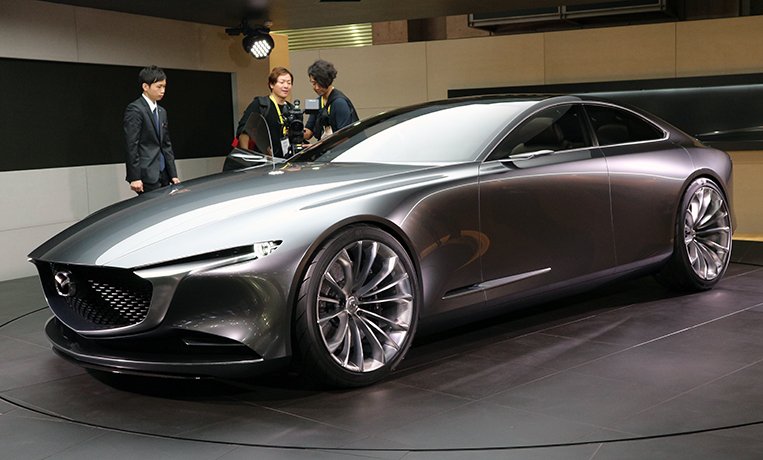 The brighter TMS lights made the Vision Coupe's stunning silver-gray metallic paint really stand out. It was otherworldly in the truest sense of the word. The car looked like a spacecraft made by aliens with far more sophisticated tastes and far more advanced manufacturing processes.
"In this model, we have sought to create a beauty that's special to cars—with a cabin further to the back and forming a single smooth line, based on the 'golden ratio' of classic coupe proportions," Maeda had declared the night before. "The silhouette creates the feel of a high-performance machine, with a hint of powerful forward momentum. In creating the form of the body, the focus has been on stripping away everything that is unnecessary. The sense of rhythm and movement displayed by Mazda cars in recent years has been transformed into a simple three-dimensional shape that aims to embody a 'less is more' aesthetic."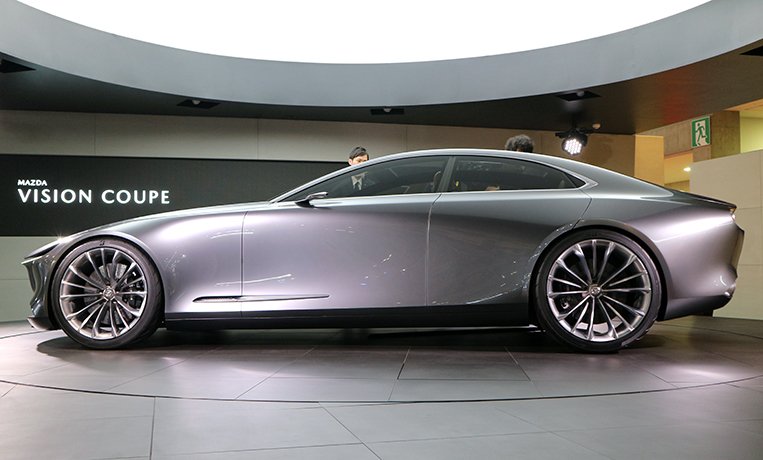 I circled the Vision Coupe and couldn't find a bad angle. I tried, believe me. I wanted to think that my swooning visual appreciation of the car had been mainly due to Mazda's hospitality. Had I been brainwashed? Had I been served some mind-conditioning Kool-Aid during dinner just before the Design Night reveal? Or could this concept car really be a legitimate work of art?
I mean, just look at it.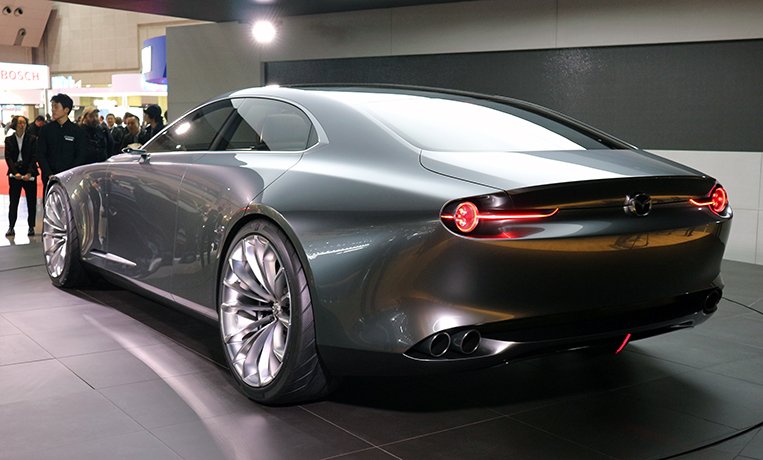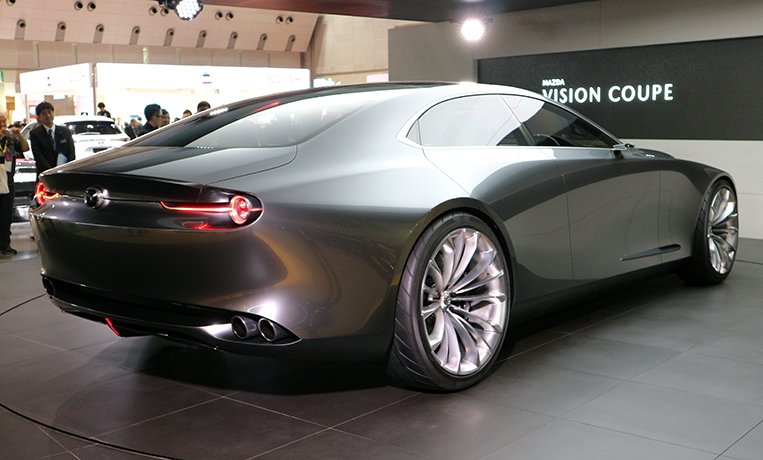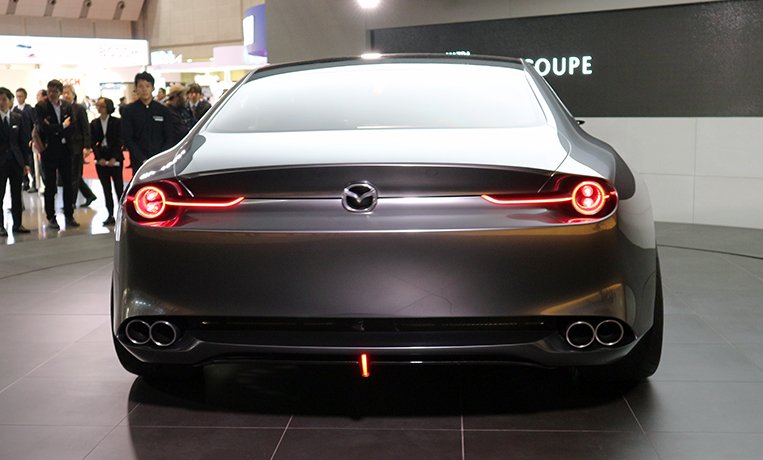 In the afternoon of our daylong stay at the Tokyo Motor Show, we got to sit down with Mazda's design chief. This is the fashionable dude who gets to approve or reject the latest exterior shapes proposed by his stable of designers. He's the one you need to thank if you like your CX-3's styling so much. Even Mazda's global corporate-identity layouts for its showrooms and mall displays emanate from this man.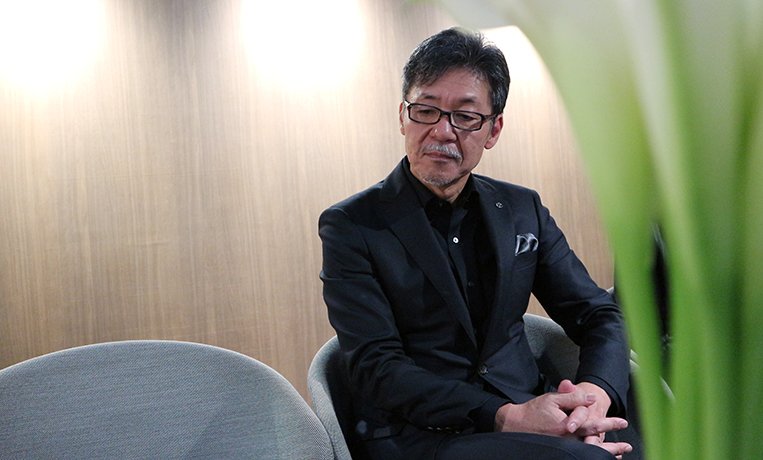 I only had one question for Maeda-san—one I always ask car designers. "What, to you, is the most beautiful car ever built?" I specifically requested for a non-Mazda pick so that the answer wouldn't be predictable and self-serving.
"The Jaguar E-Type," he replied.
Wow. Same as mine, if I were to answer the same question. Now I know why the Vision Coupe appeals so much to me. It was sanctioned by someone with impeccable aesthetic judgment. I'm sold, 100%.
Now, bring this damn thing to the assembly line.