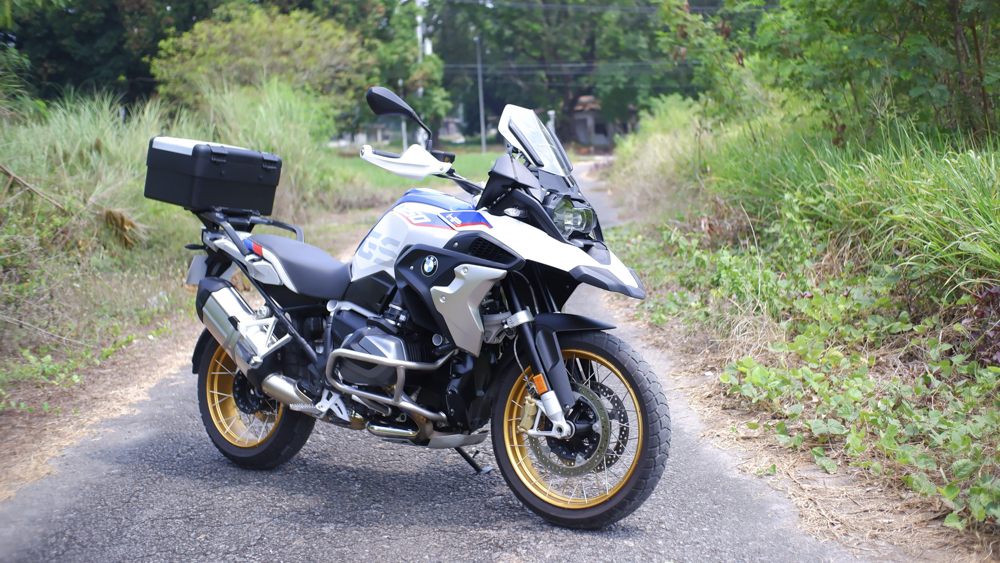 Nearly every motorcycle enthusiast goes through a natural progression: start with something small, then move up the displacement class every year or so, as the skill set and the budget grow. A fortunate few with healthy bank accounts and ample garage space go into collecting. It starts with one bike, then two, then three, and so on—following the riding nut's mathematical equation for the question of "How many bikes do you need?" Which is "n+1."
And then we have the BMW R1250 GS HP. I have heard of more than a few people talk so lovingly and so endlessly about their GS you'd think it was their soulmate. They have referred to it (specifically the 1250) as the "one bike to rule them all," a "unicorn," and the "game over" bike.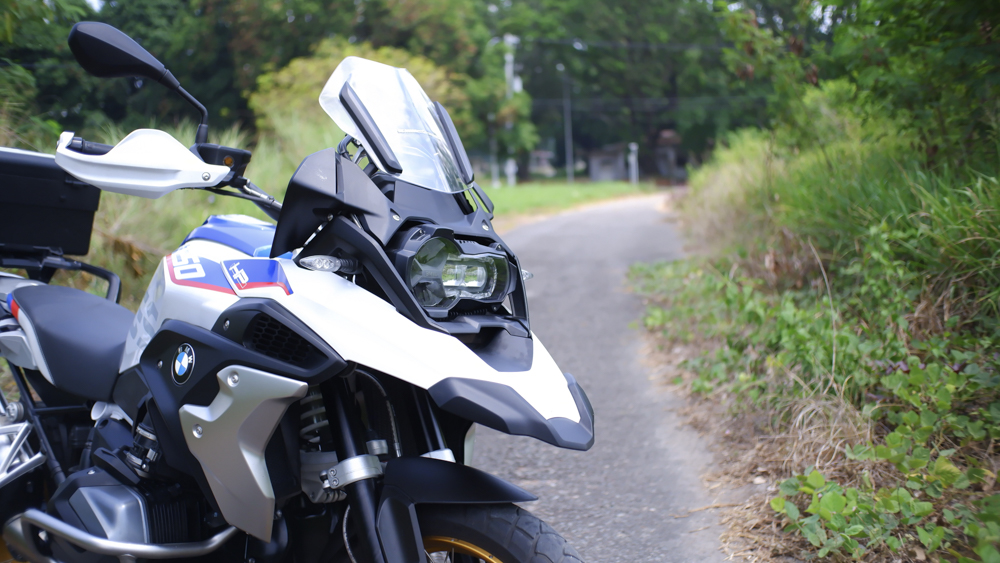 Unlike most demo rides where the manufacturer just gives you the keys and off you go, BMW Motorrad insisted on giving me a 30-minute brief on all of the bike's features. This is because the GS is dripping with so much tech I probably would have configured the bike badly if left to my own devices. It has electronically adjustable ride height (very cool), hill-hold assist, traction control, several customizable riding modes, grip heaters, et cetera. All of these are controlled by several buttons on the handlebar and BMW's signature rotary dial. A big TFT dash lets you see all pertinent data, and navigating through the various functions and windows takes practice.
This being the HP edition, it comes in a beautiful white-red-blue-gold livery with gold rims and calipers that remind me of vintage race cars.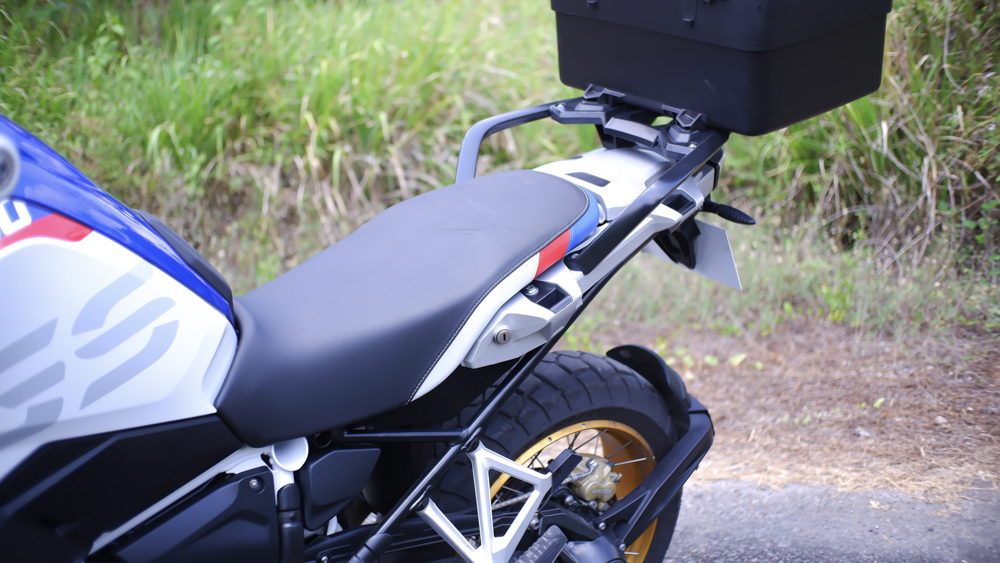 At 249kg, 2,207mm long and 952.5mm wide, the R1250 GS HP is quite large and heavy, yet the weight distribution is remarkable. The big, flat-twin engine gives the bike a low center of gravity, enabling the rider to confidently lean it into turns. Left-right-left transitions feel light and nimble, and it wasn't long before I felt at home with the bike.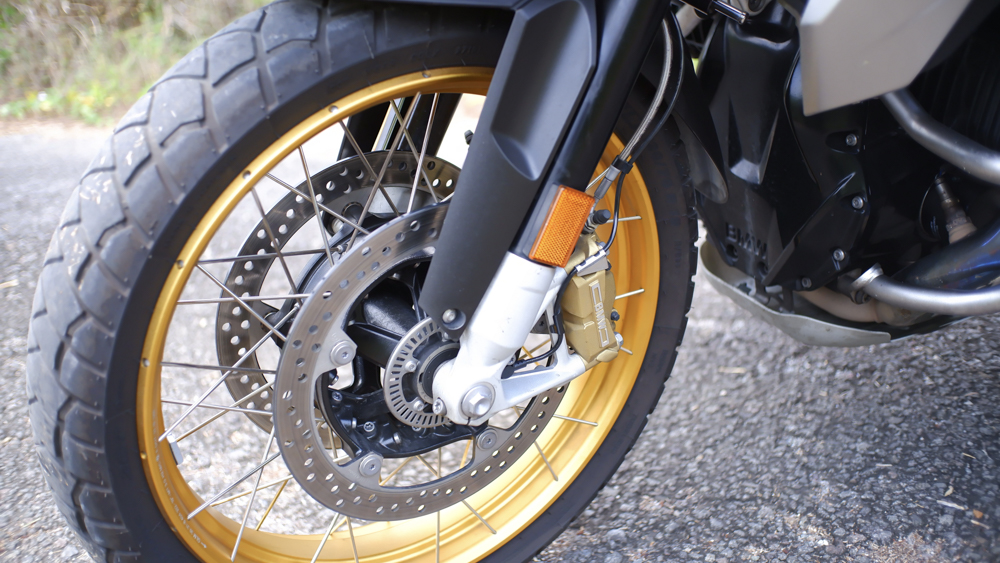 The latest edition of the 1,254cc boxer engine features variable camshaft timing called ShiftCam, which gives the bike a more tractable nature for the demands of both low- and high-speed riding. Peak output is 136hp at 7,750rpm, and peak torque is 143Nm at 6,250rpm. The transmission is a six-speed manual utilizing a wet clutch with anti-hopping, and a bidirectional quickshifter.
Out on the highway, the R1250 GS pulls with authority and will give sports bikes a run for their money until it hits its 215km/h top speed. The boxer engine's unique drone sounds like there's a thousand angry hornets trapped in the exhaust, but it's smooth for such a big motor. You can be lazy with the gears and it will still pull from 2,000rpm without complaint. The engine vibrations only become prominent by 7,000rpm, but you'll usually shift at 6,500rpm anyway. In fact, you can ride it like a diesel car. Take advantage of the torque by changing gear at just 4,000rpm, and you can still set a brisk pace. Ride conservatively and it will give you 20km/L.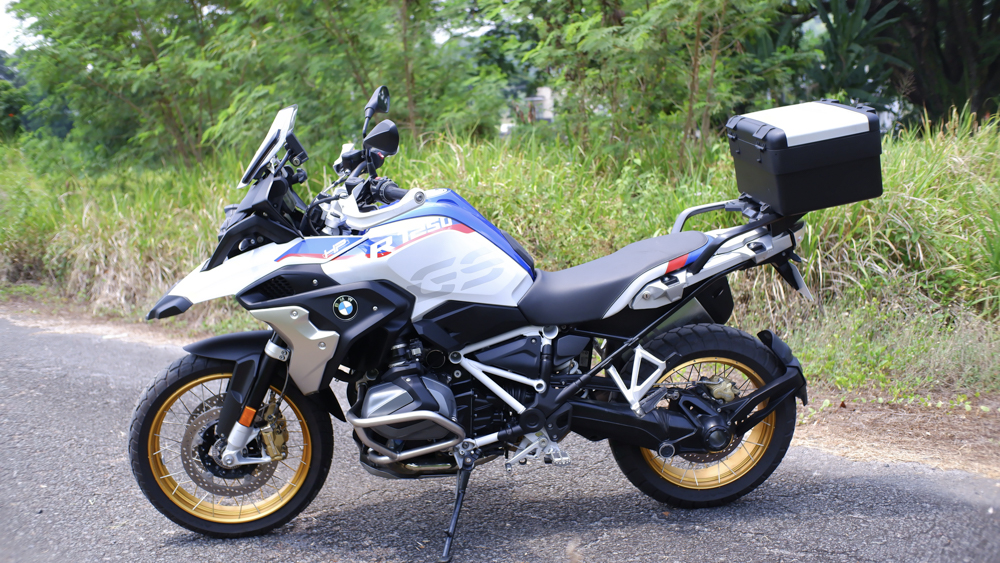 Keep whacking the throttle wide open and it dips to around 16-17km/L. The usable tank volume is 20L, so you can go pretty far between fill-ups. One more benefit of the flat-twin design: excellent ventilation. The cylinder heads are out in the wind and have no problem with cooling. Waste heat is dissipated some distance from the legs, so getting stuck in gridlock isn't too miserable.
Just as important is how smoothly it rides. Even with the stiff suspension setting of Dynamic Pro, the ride is so plush and stable that it takes away the natural fear of most riders as they go faster. The adjustable windscreen and fairings also do a great job of shunting windblast away from you, such that I could move my head about without fear of the wind tugging it left or right. Cruise control is easy to engage and a boon for long slogs on the expressway.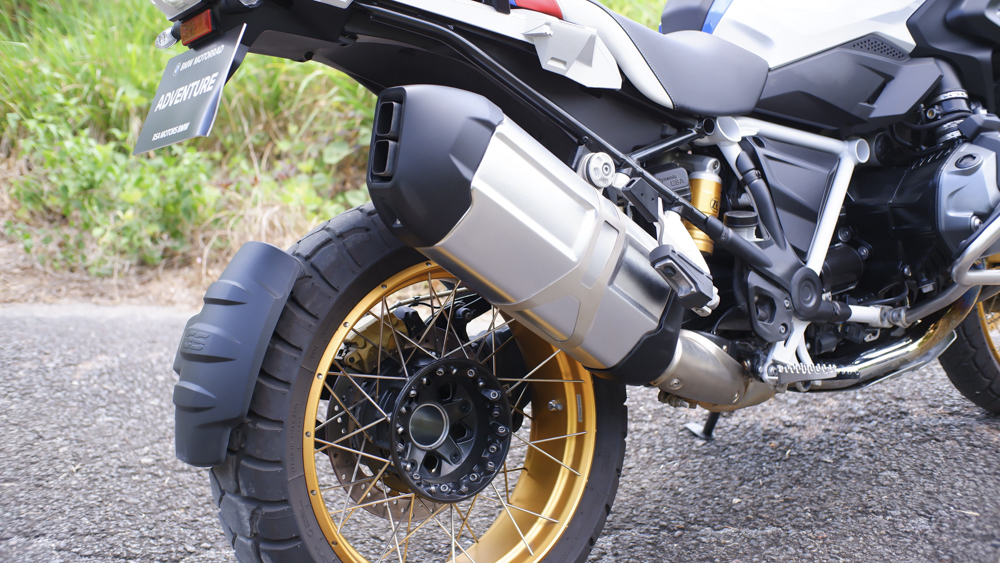 At low speeds, the big Beemer also does an impressive job of pretending it's a smaller bike. The clutch, the throttle and the brakes are light and easy to modulate in stop-and-go traffic, and quick lane changes are a breeze once it's rolling. You're really only reminded of the bike's heft when you have to push and pull it around a parking slot, or when you have to filter. The hill-hold assist is useful for keeping the bike from rolling backward at exit ramps, and—in concert with traction control—makes it easier to finesse your way up a slippery gradient. The plethora of riding modes let you customize engine-mapping, suspension and ABS settings to suit your preferences.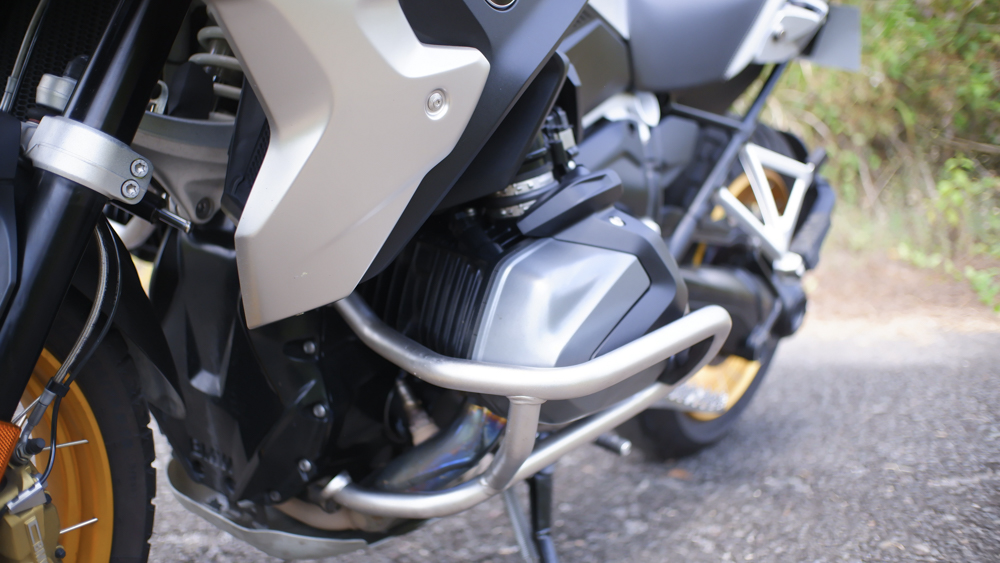 Like most adventure/touring bikes, it's better suited ergonomically for riders north of my 5'8" frame. The unit I used had the lowered suspension, which has a seat height of 800-820mm (the standard height is 850-870mm). At its lowest suspension setting, I could flat-foot with my 32-inch inseam. The seat-to-peg distance was a tad cramped for my taste, so an optional higher seat would be a must if I had the P1,585,000 cash necessary to buy this bike.
The raised handlebar is at a comfortable height for hours of cruising and occasional stand-up riding, but smaller riders may feel like they're dwarfed by the cockpit. Even after six hours on the road, I felt like I could have ridden for another six if it weren't for my wife texting me where the heck I had gone to. No wonder GS riders who've done the BOSS Ironman Challenge love the bike so much.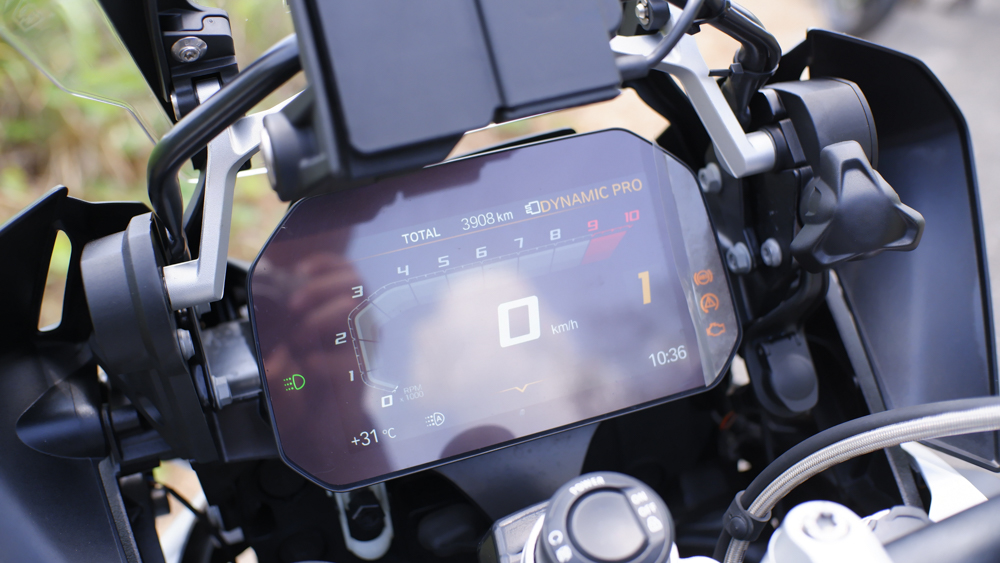 The R1250 GS HP is big and expensive, and it tells everyone you're loaded. But nothing about it feels gratuitous. All the tech it comes with has a useful purpose, all geared toward making you a safer, more comfortable rider. It probably won't be the last bike in your stable, but it will likely be the one that gets ridden the most since it does everything so well.