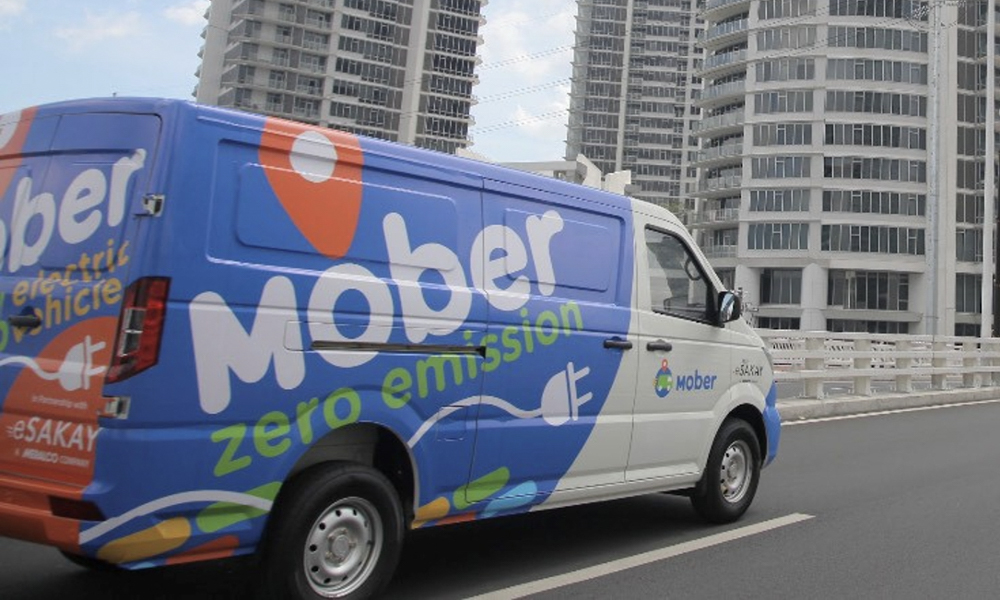 The easing of quarantine restrictions doesn't take away the fact that the pandemic is still very much here. The problem is, traffic has almost gone back to pre-pandemic levels and our air is getting polluted quite badly again. And so, availing of delivery services still make a lot of sense. This way, we can avoid the madness on the road and do our little way of lessening our carbon footprint. Good thing Mober and Meralco's eSakay subsidiary are partnering to help make these services more sustainable.
In this partnership, Mober will be using a fleet of electric cargo vans provided by eSakay. These vans can carry 3,000kg and has a top speed of 90km/h. They can go up to 220km on a single charge, and can be topped up to 80% charge in just one hour with DC fast chargers. Mober will be deploying these vehicles to its delivery runs around the metro.
Mober has been in the logistics industry since 2016. From being an on-demand service using its app, the company is now offering various transport solutions. eSakay, on the other hand, is the ideal partner for companies who are looking for end-to-end EV and charging services. A subsidiary of Meralco, eSakay taps its parent company's network for its charging needs.
With Mober and eSakay's partnership, we now have the choice of having a greener logistics provider for our needs. We hope that more companies will adopt this concept and help make cities more livable for us and the future generations.