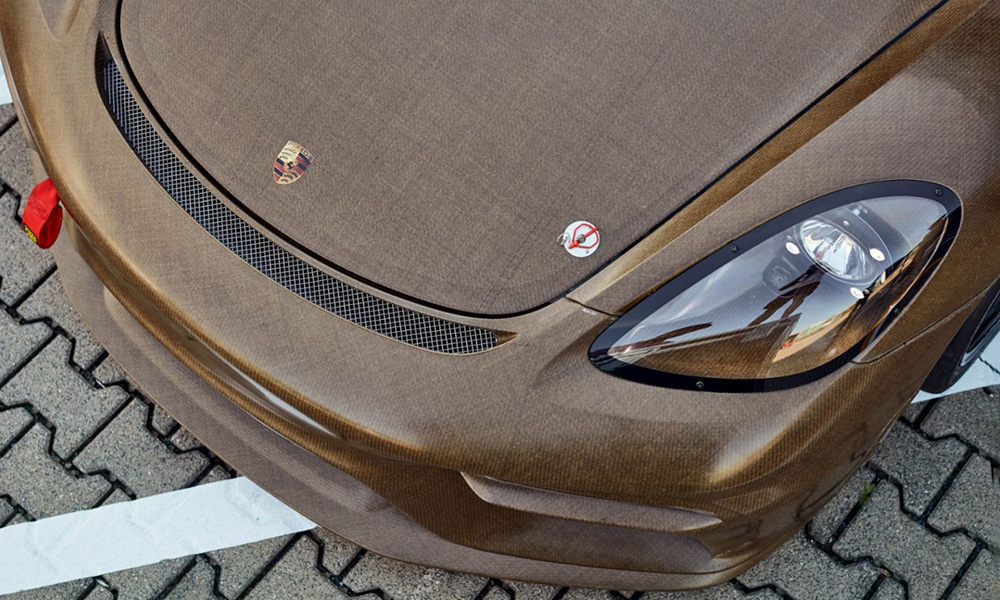 The issue of sustainability has long found its way into the world of automobiles, with more and more manufacturers increasingly working on using natural materials in their vehicles now and in the future. The latest example is the futuristic Porsche Vision 357 concept, where natural fiber-reinforced plastic was used in the side skirts.
The same material was also used in the Mission R design study, where the insides of the doors, the driver's seat shell, and various add-on parts of the body were made of it. In addition, special eco-slicks made from renewable raw materials were mounted by Michelin, showing that being green and being fun to drive aren't mutually exclusive concepts.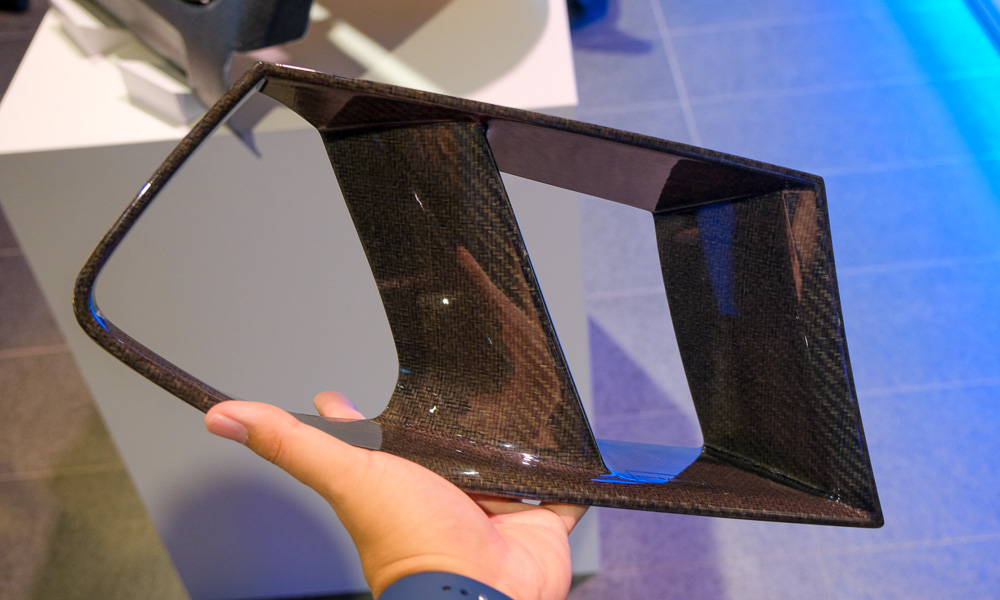 Bavarian rival BMW have invested in Swiss company Bcomp in its efforts to become more planet friendly. Bcomp specializes in sustainable lightweight vehicle construction, and BMW is hoping for new approaches and solutions from the cooperation, especially for sports versions and racing vehicles such as the M4 GT4.
But normal production vehicles should also become more sustainable in the future thanks to the Swiss firm. Bcomp's innovative solutions have already been used in BMW's Formula E racing cars for around four years. With a cooling shaft made of flax, the electric iFE.20 was the first racing car with parts made from renewable plant fibers. Other natural fiber composites from Bcomp have been able to replace modules made of carbon fiber-reinforced plastic in BMW DTM racing cars in recent years.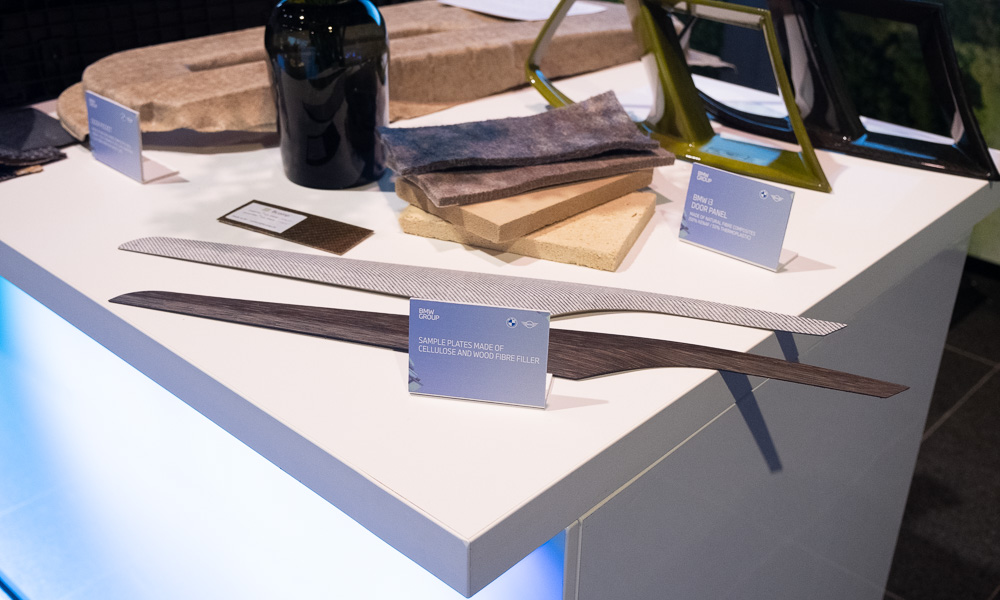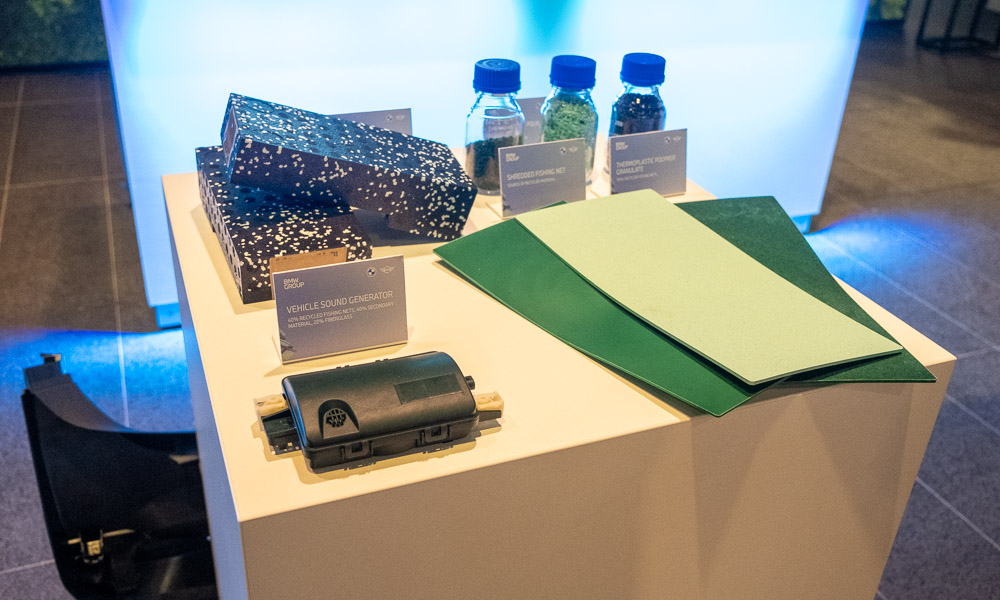 The use of renewable raw materials and natural fibers such as hemp, kenaf, or flax minimizes the amount of material used (and thus the production costs), and reduces the weight by up to 50% compared to components made from more conventional material.
Inspired by the natural veins found on leaves, the reinforcement solution developed by Bcomp for various vehicle components ensures maximum rigidity with minimum weight by creating a 3D structure on one side of a thin-walled shell element.
Other reinforcements developed by the Swiss inventors add a visible layer of flax fibers to components that replace the traditional cover material in a carbon-neutral manner. By combining both materials, up to 70% of the plastic used in interior paneling can be saved. This reduces carbon-dioxide emissions by up to 60%.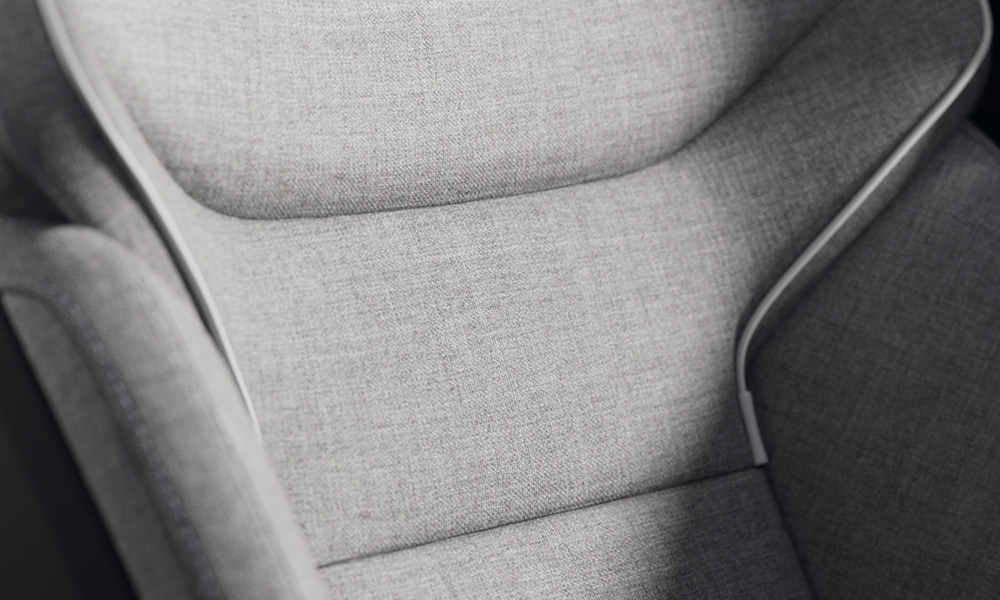 Further north in Europe, Swedish carmaker Volvo does away with conventional leather in the new EX90, and offers a seat fabric called Nordico on request instead. This consists of vinyl, recycled PET bottles, and wine corks, as well as organically grown material from sustainably managed forests. Sounds like a weird mixture, but actually looks quite good.
Nordico is used, among other things, for the backrests of the seats, the headrests, the steering wheel, and the trunk lining. Compared to conventional leather, Nordico reduces its carbon-dioxide footprint by 70%.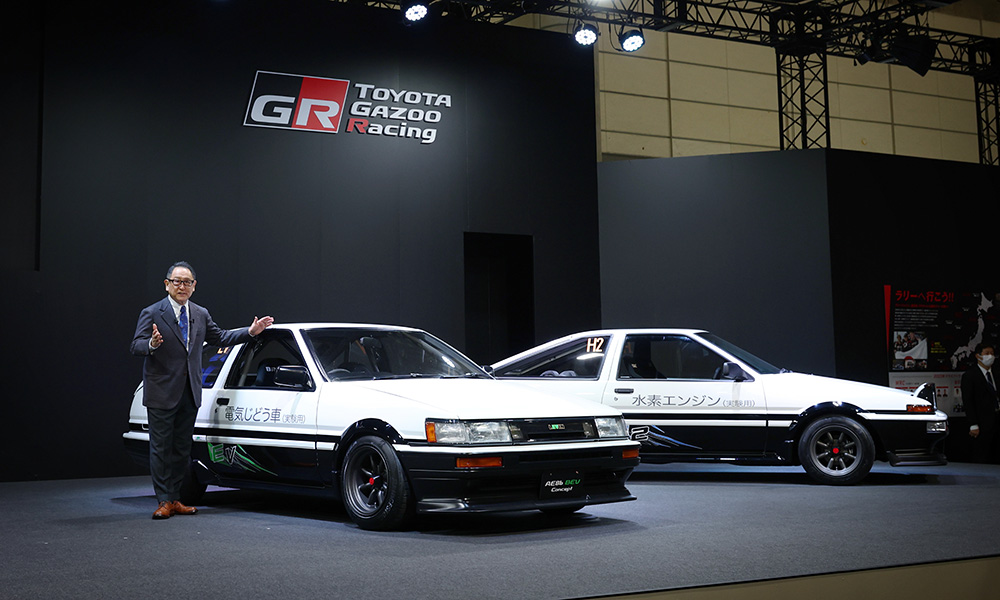 Closer to home, Japanese car giant Toyota is suggesting a different path to sustainability: converting existing cars and replacing their polluting powerplants with greener versions. At the recent Tokyo Auto Salon, company boss Akio Toyoda said that he doesn't want to leave any car lover behind on the journey to carbon neutrality, but that it would take a long time until all cars could emit zero emissions.
In the meanwhile, converting existing cars could be a good way forward according to Toyoda, who is due to step down as CEO and become chairman of Toyota in April. To illustrate his point, the firm showed off battery-electric and hydrogen-powered versions of the Toyota AE86 Corolla.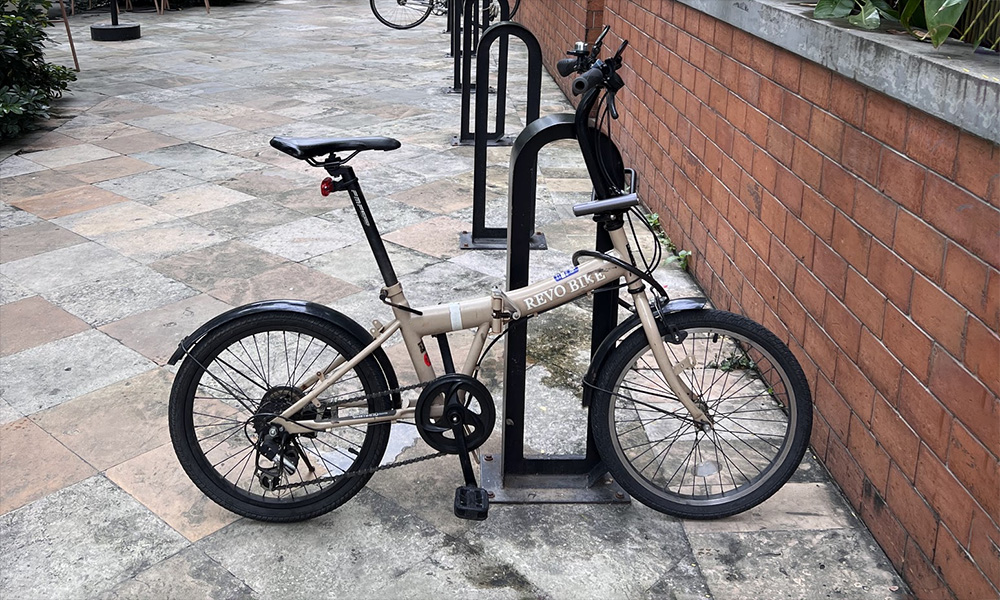 No matter what approach we take, one thing is for sure: Sustainability is more than just a buzzword these days. With more and more cars being produced all the time, we have to make sure that their impact on our lives doesn't become too much. As technology advances, cleaner methods of transportation should be championed to ensure a healthier and better future for all of us. This can mean small things, like car parts made from natural materials, or big changes such as the increasing electrification of the automobile in general.
All of us can also play a part when it comes to creating a cleaner future with the everyday choices we make. For example, why not consider cycling instead of driving everywhere? If one of us does it, it won't achieve much. If thousands do it, it's already good, but if we get millions of drivers to leave their cars behind at least once in a while, we will see a positive impact very quickly. Surely, that's something worth trying.