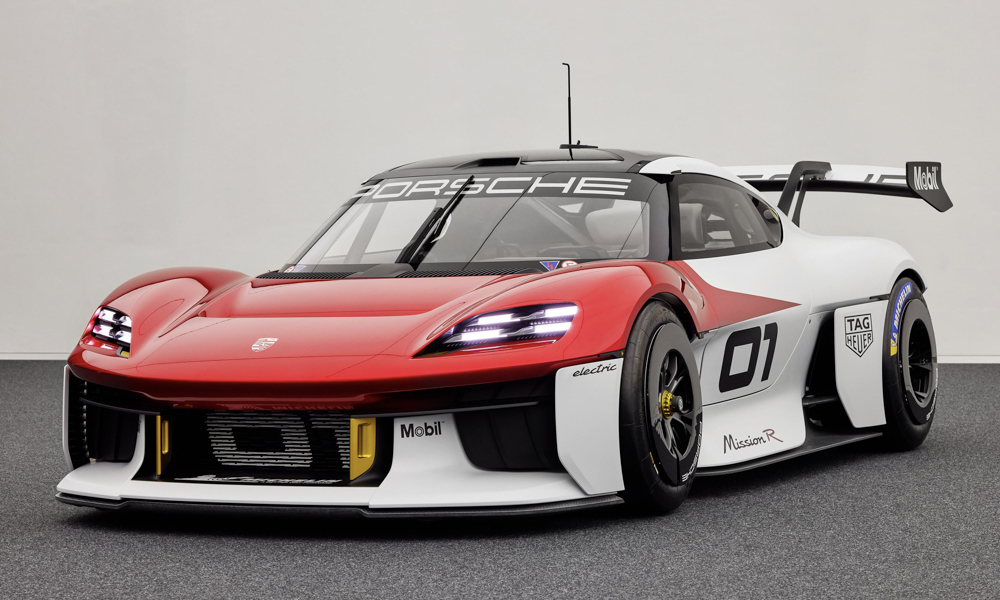 Porsche has just previewed its future race car at IAA Mobility—an all-electric concept vehicle that goes by the name of Mission R. But just because this is an EV shouldn't make you quickly dismiss its potential. This speed machine is described as having performance that is on a par with the 911 GT3 Cup, the brand's current racing steed.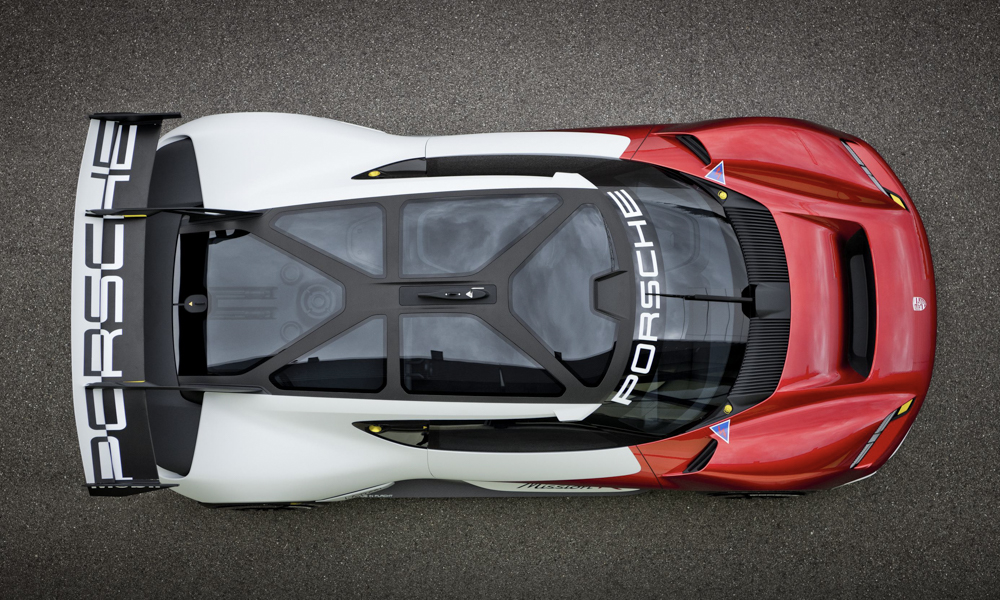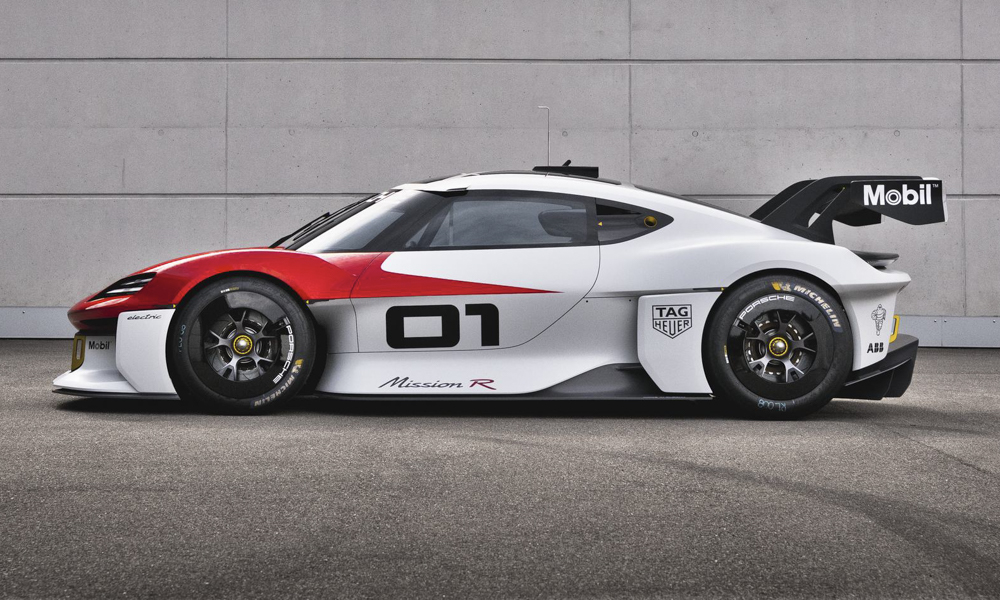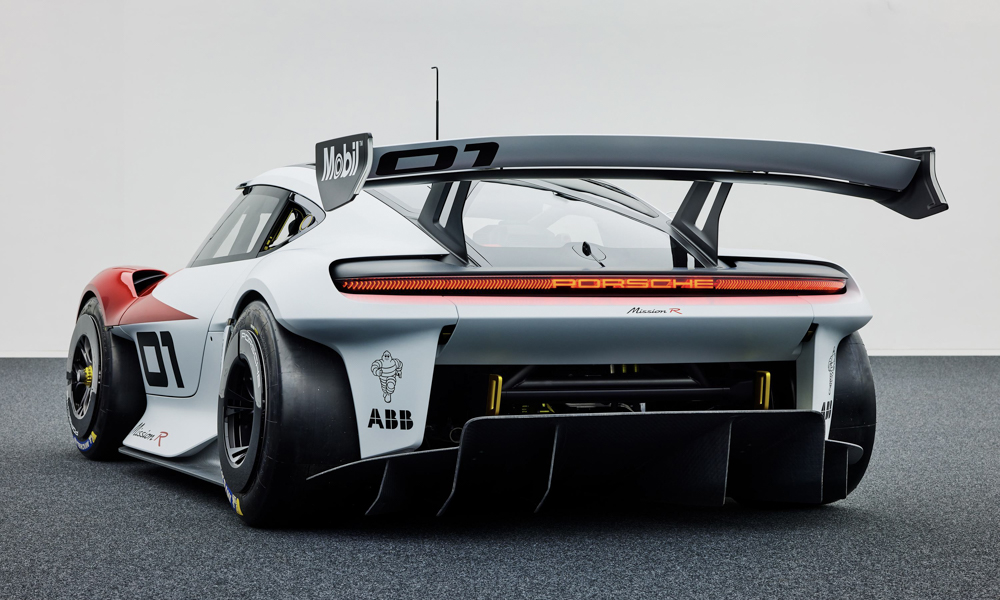 It utilizes two electric motors that are capable of peak power output of 1,073hp in "qualifying mode," while "race mode" reduces it to a more reasonable 671hp. The car's light curb weight of 1,500kg and all-wheel-drive configuration allow it to do the 0-100km/h sprint in less than 2.5 seconds, with a top speed of over 300km/h.
One of the biggest innovations to the motor is direct oil cooling, which gives the car high peak and continuous power levels. The 82kWh battery lasts anywhere from 25 to 40 minutes, which is the usual length of a sprint race. When it's time to recharge the battery, the 900V charging technology lets the Mission R to be topped up from 5% to 80% in 15 minutes. For reference, production EVs utilize a 400V architecture, while the three-time Le Mans winner Porsche 919 Hybrid uses an 800V system.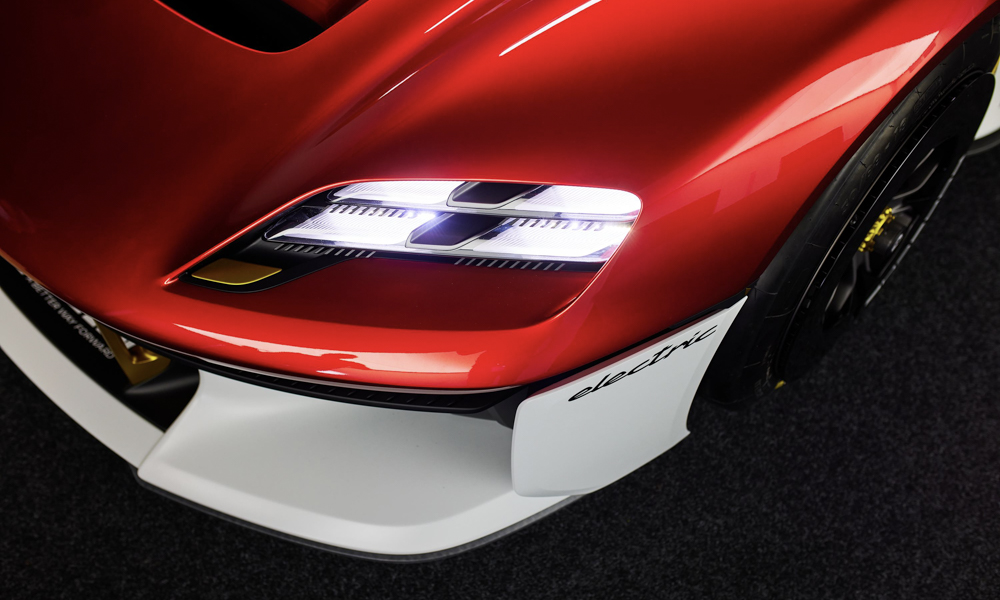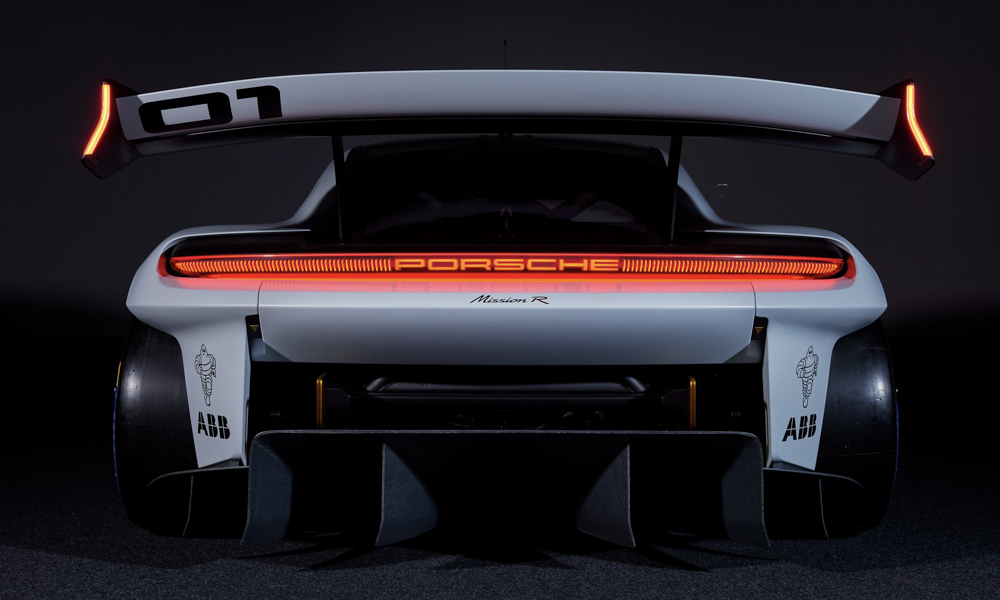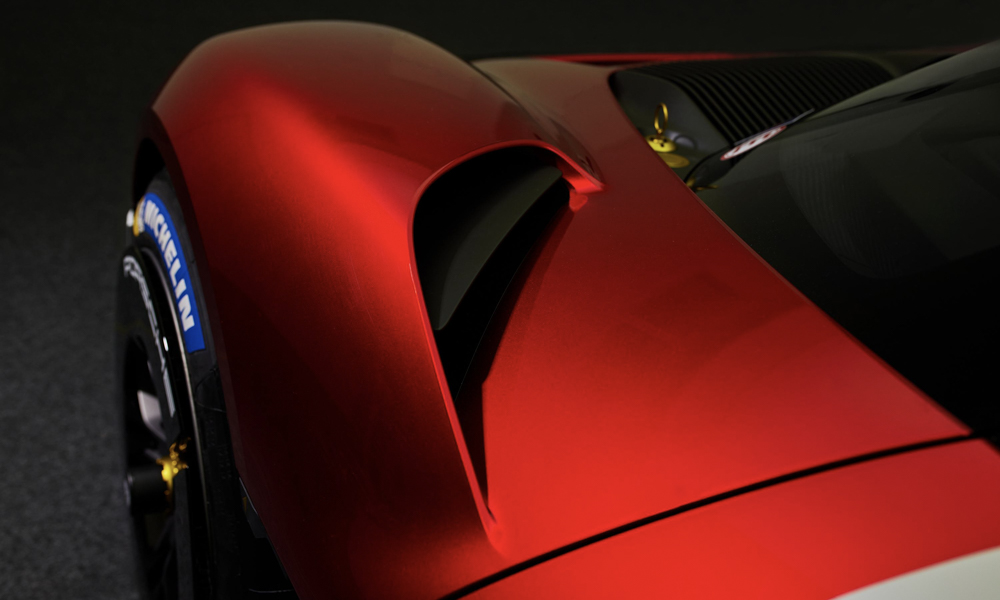 The lightweight body of the concept car is mostly constructed from natural fiber-reinforced plastic, made from flax fibers obtained from farming. You can find this material in the active aerodynamic bits, such as the front lip, the diffuser, and the side skirts. It's also extensively used in the door panels, the rear bulkhead, and the seat. But the car's "exoskeleton" (which is a combination of the safety cage and the roof skin) is made from carbon fiber.
And it's also one compact racer coming in at 4,326mm long, 1,990mm wide, and 1,190mm tall. This makes it slightly shorter but significantly wider and lower than the road-going 718 Cayman. It also carries some trademark Porsche design cues like the quad headlights and the rear lightbar (found on the Taycan).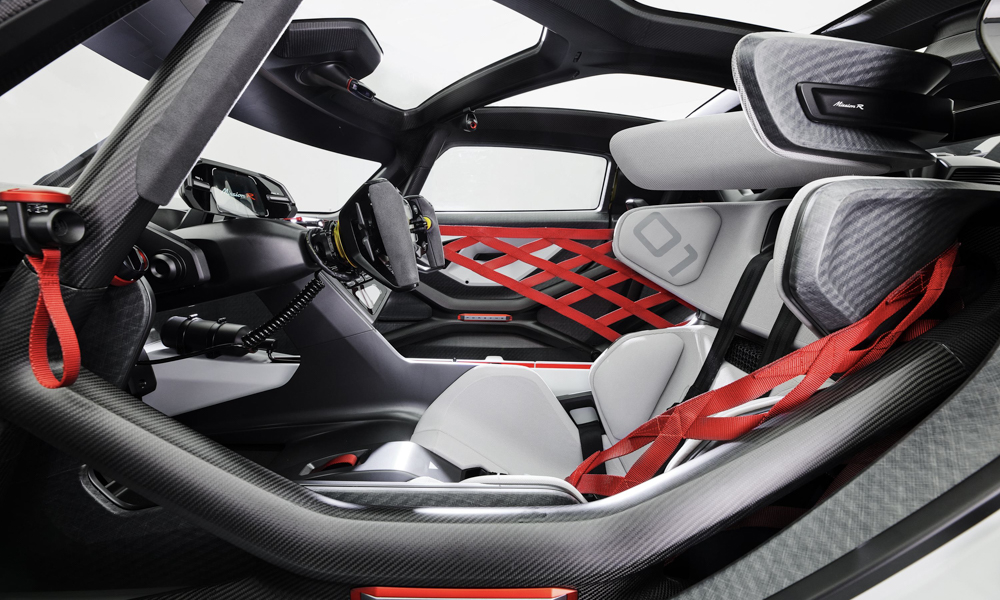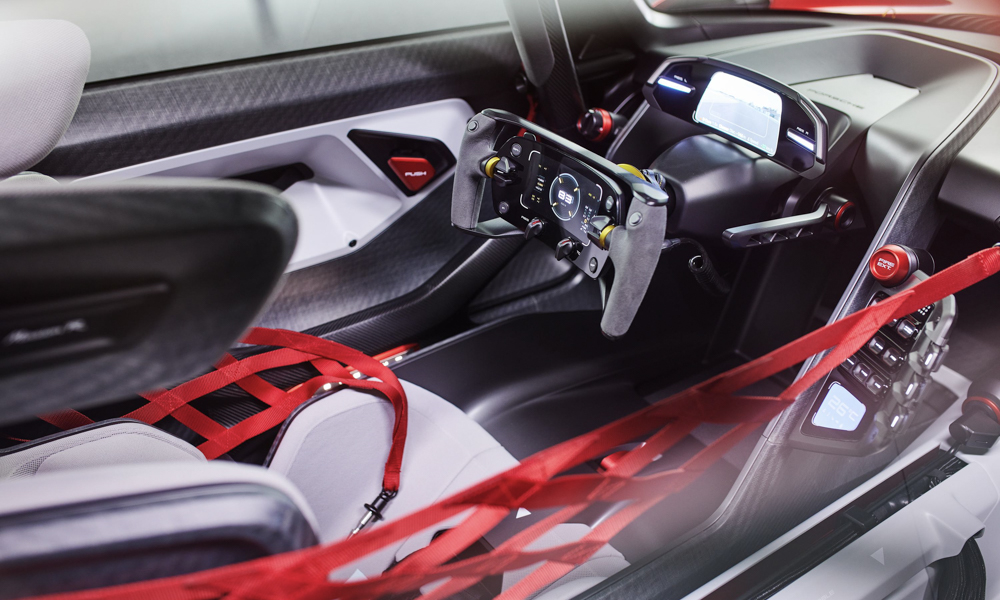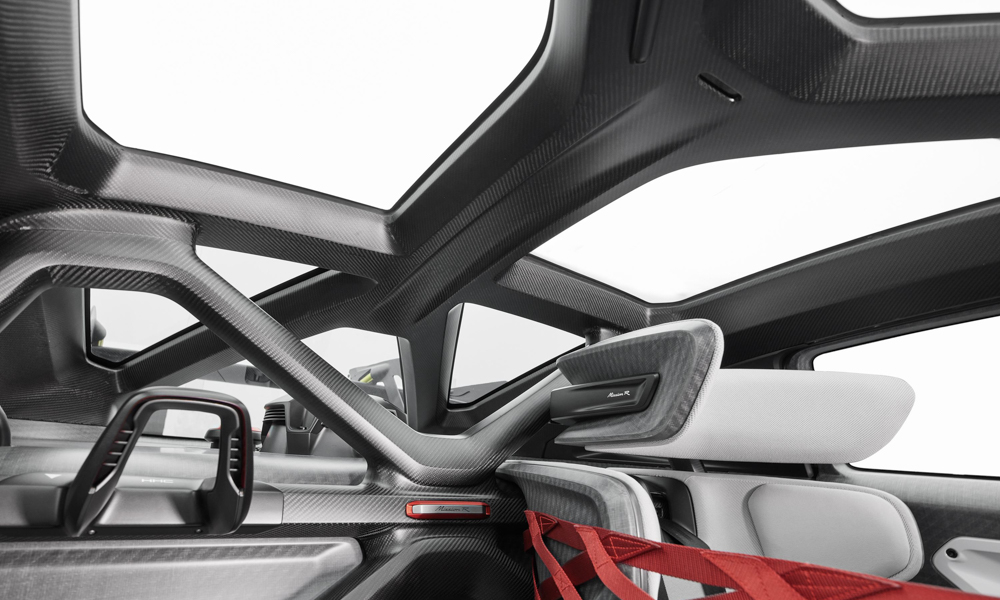 Now, we don't know if Porsche will replace or complement the current 911 GT3 Cup with the Mission R. But going by the company's history of debuting concept cars that eventually get translated into road-going products (like how the Mission E turned into the Taycan), we can expect to see the firm's electric racing machines competing on circuits around the world.