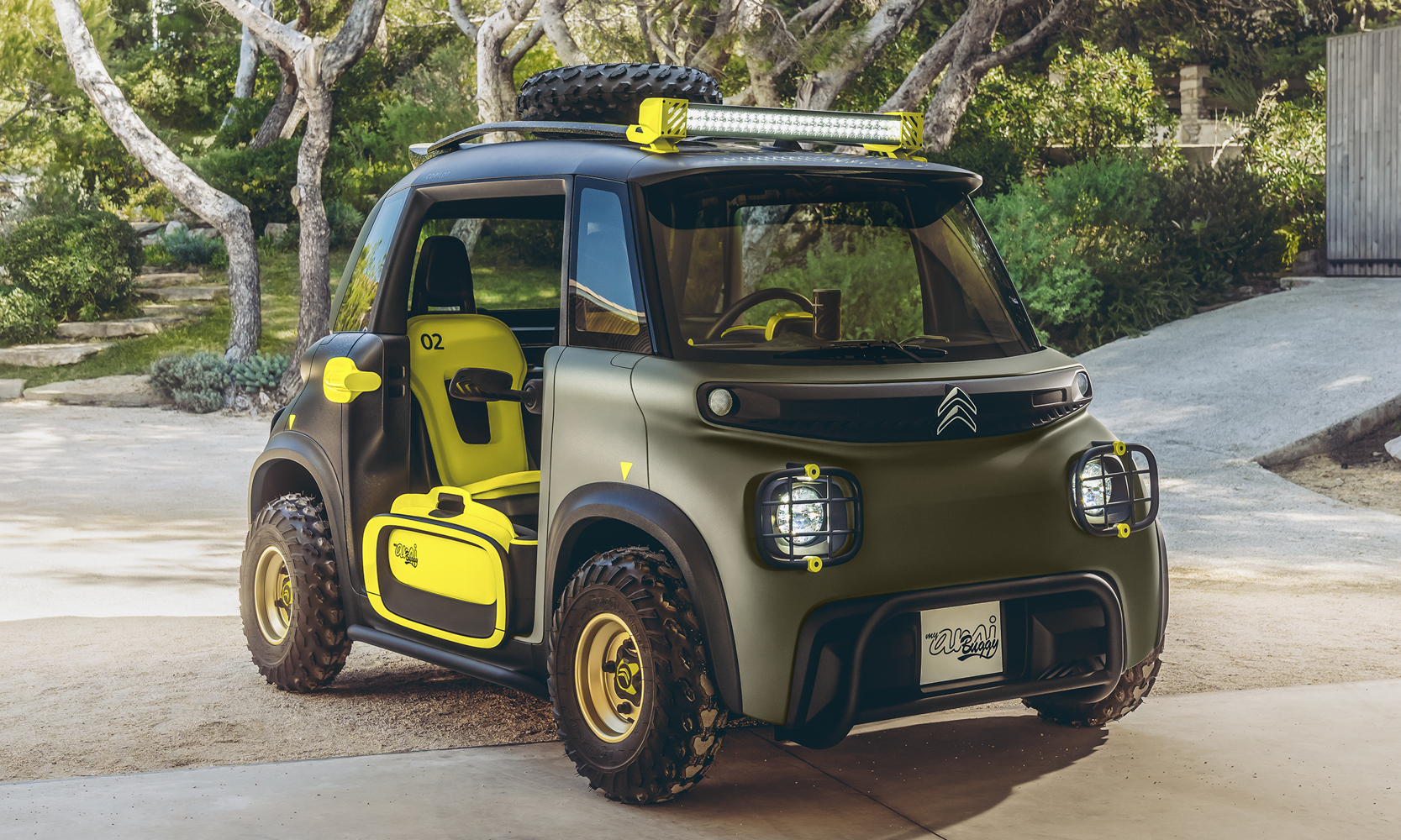 When Citroen first unveiled the adorable little Ami city car, it was so well received that the company had to change its initial plans to only sell it in France and expand its availability to other markets. The 2.41m-long EV captured the hearts to the public and excited motoring writers alike with its cute appearance and super-low price point of just €6,000 (P340,000).
Initially designed to let trendy urbanites as young as 14 (at least in France) whizz around town, the French carmaker then created a cargo version of it that can be leased in its home country for just €24.18 (P1,398) per month. Now, engineers at Stellantis have created a third iteration of the lovable little car, and this one is all about fun again.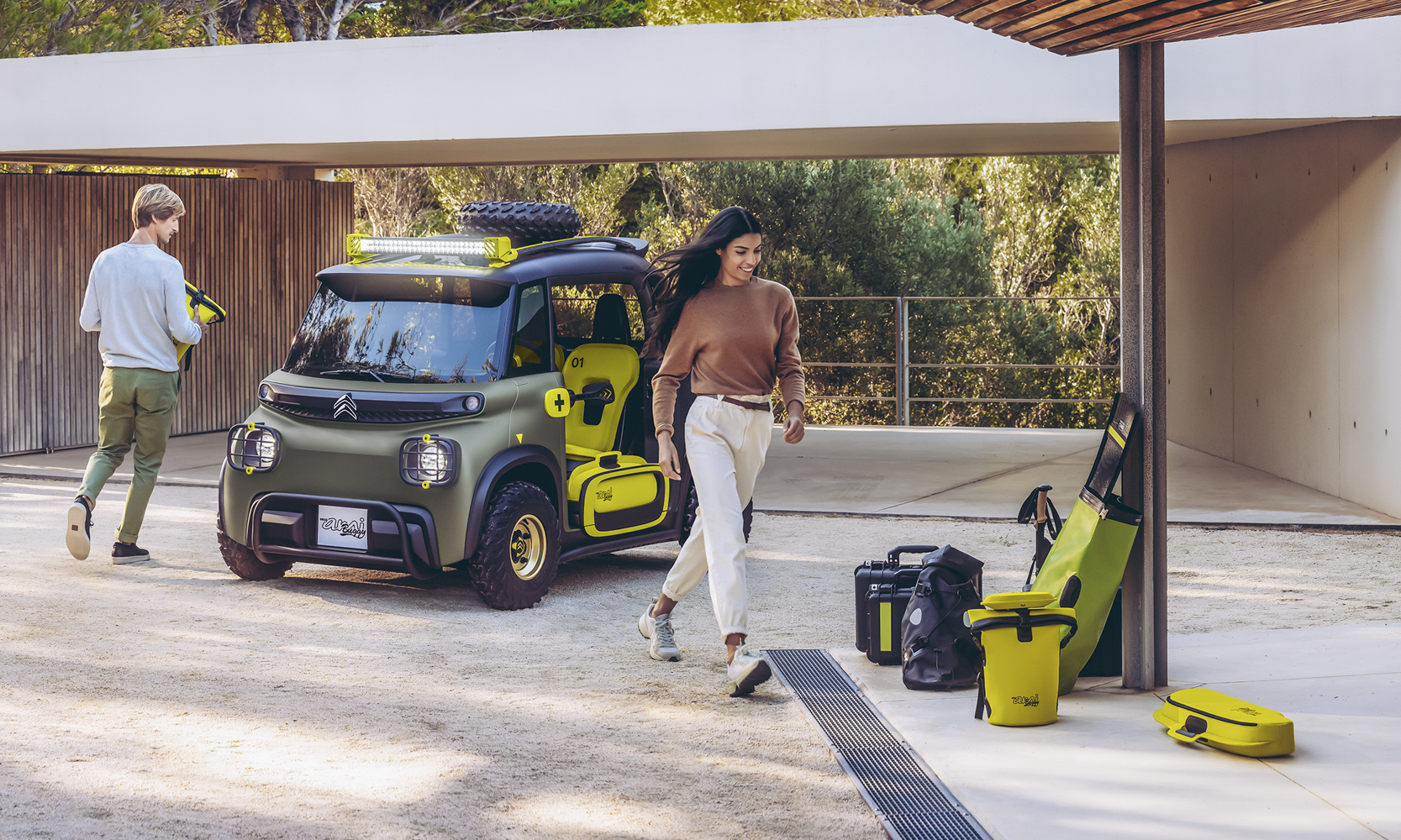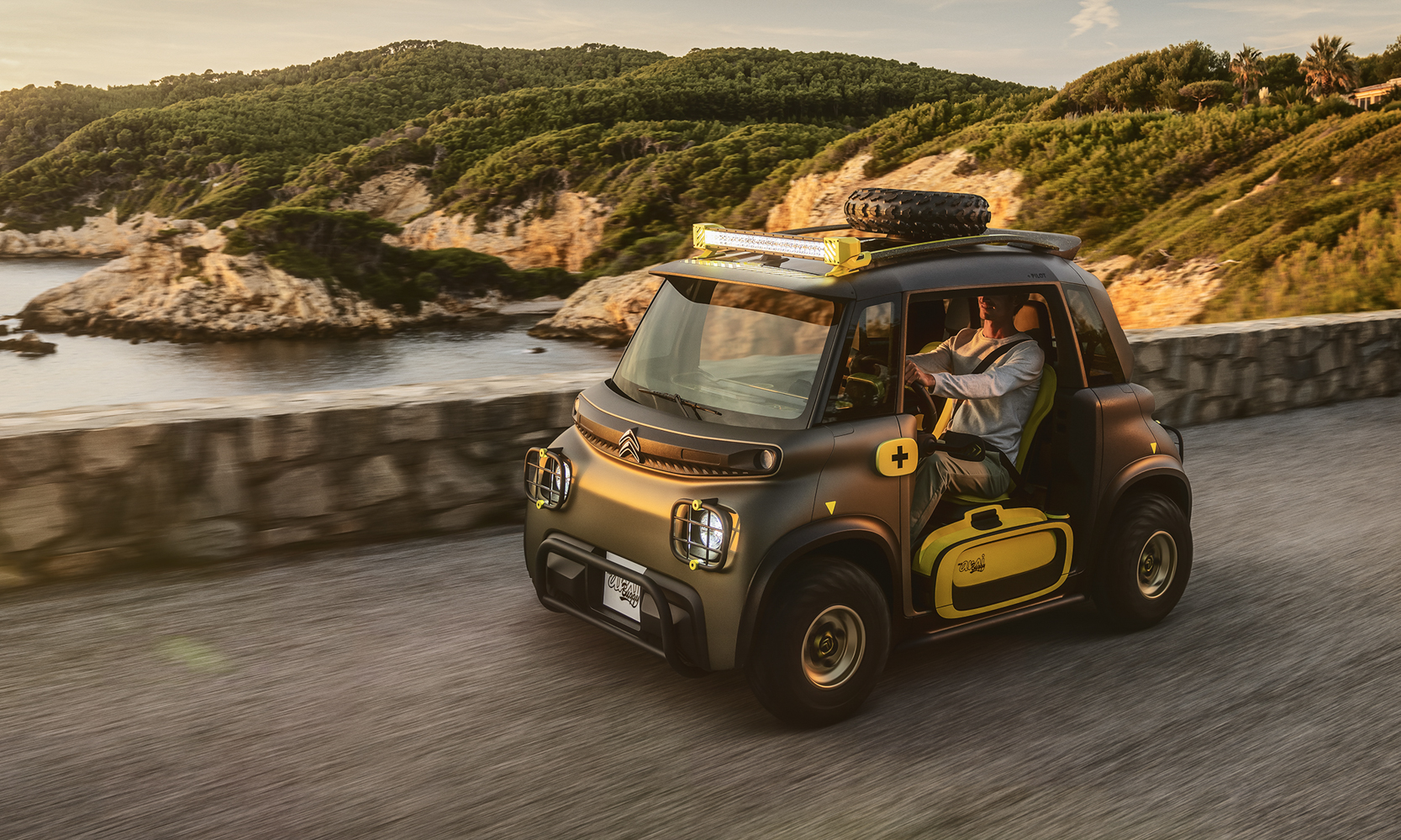 Meet the My Ami Buggy Concept, a black, khaki and yellow fun machine designed to get you to places where its more restrained city version could never go. The company makes it clear that the people behind this concept vehicle again didn't think of the Ami as a conventional car when they designed it and instead, looked for inspiration elsewhere. The result is a tiny EV that now rolls along on wider and hopefully off-road-capable mud-terrain tires, sports a bull bar and roof-mounted LED lights, and has a cabin inspired by industrial designers from the second half of the last century.
The observant reader will also notice that the My Ami Buggy Concept has lost its doors for that added adventure feeling when driving down to the beach. In case the weather turns and some protection from the elements is desired, there's a transparent rainproof canvas can be fitted. Another nice touch is the charging cable that is integrated into the car and extends or retracts as needed, and there's even a camera holder that can be attached to various parts of the vehicle for those perfect Instagram shots.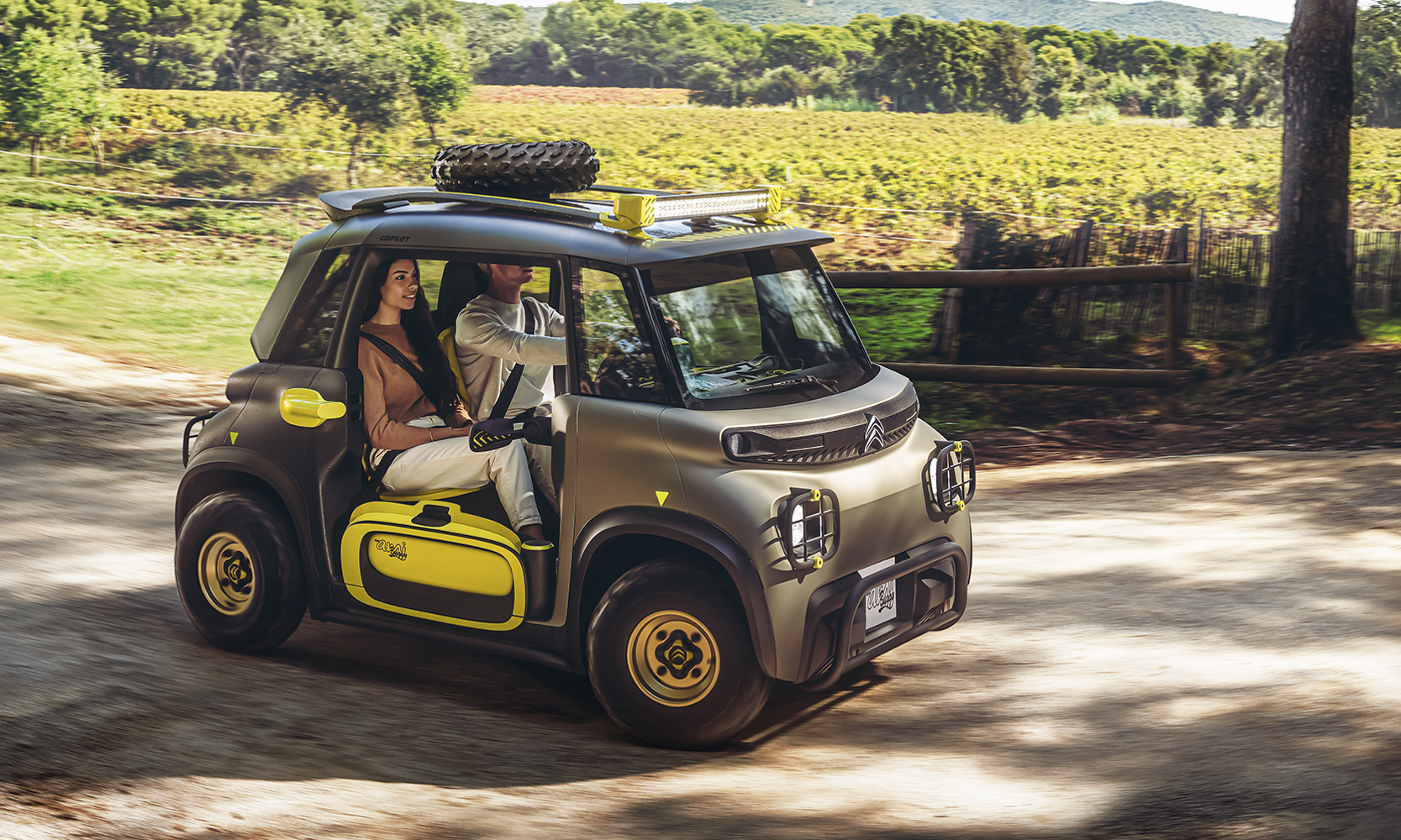 A special set of luggage has also been designed to fit perfectly into the Buggy's available spaces. It includes a sailor bag that can be stowed under the dashboard, detachable bags that fit into the areas where the doors would normally be, and even a tiny fanny pack (or bum bag as they call it) that goes in the middle of the steering wheel.
Presumably, an airbag isn't really needed if the top speed is just around 45km/h. For now, this petite Citroen is just a concept but we could definitely imagine driving one of these around our favorite holiday hideout.