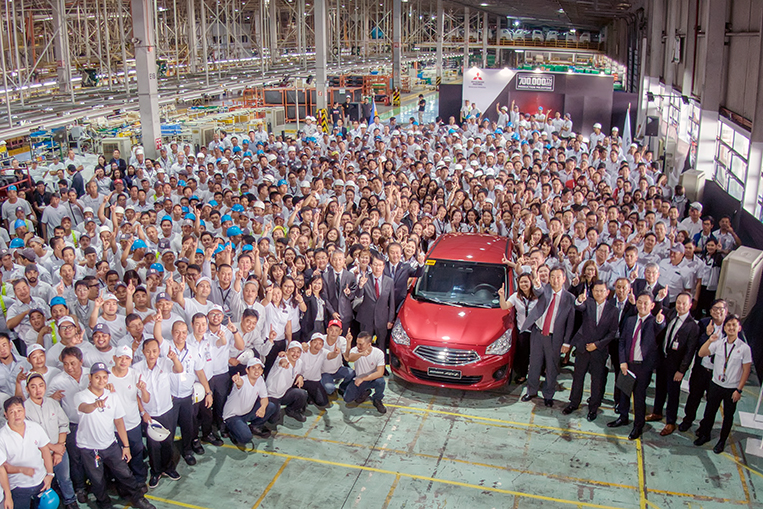 Earlier this year, Mitsubishi Motors Philippines marked a most special milestone: Its retails sales in the country had surpassed one million units. While that feat was indeed extraordinary, the achievement that the Japanese automaker's local distributor formally celebrated this morning is infinitely more significant. And that's because this accomplishment is about the 700,000 units which the brand has produced in our territory.
The 700,000th unit, by the way, is a Mirage G4 sedan, the very unit that you see in these photos.
"Mitsubishi Motors Corporation could not have accomplished this achievement without steadfast commitment and considerable cooperation of the Philippines government, all our dealers, suppliers, business partners, loyal customers as well as our past and present employees," MMC chief executive officer Takao Kato is quoted in a press statement as saying. "We are committed to continuing to grow and expand our business in the Philippines, and are geared toward further development of manufacturing technologies of our plant in this country."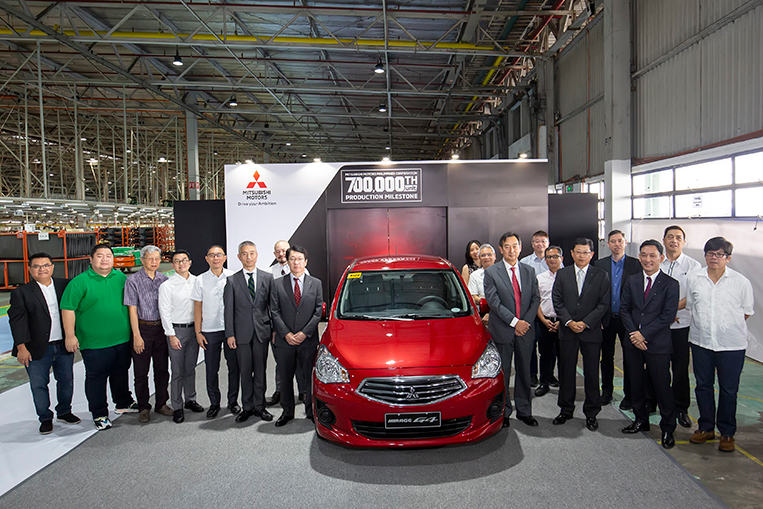 Now, in case you're wondering which specific vehicle models Mitsubishi has manufactured in the Philippines, check out this list:
Colt (1962)
L100 Mini Cab Van (1966)
Dodge Colt Galant (1971)
Colt Lancer (1973)
Dodge Colt Lancer (1976)
Minica (1978)
Lancer (1987)
Galant (1988)
L300 Chassis Cab (1987)
L300 Commuter Van (1987)
L300 Versa Van (1987)
Pajero (1991)
Space Wagon (1992)
Adventure (1997)
Mirage Hatchback (2012)
Mirage G4 Sedan (2013)
Like we said, 700,000 cars assembled in our country is so much more remarkable than a million vehicles sold in our market. Imagine the jobs all these units have provided for our hardworking countrymen. May Mitsubishi's current manufacturing facility in Santa Rosa, Laguna, live long and prosperous.