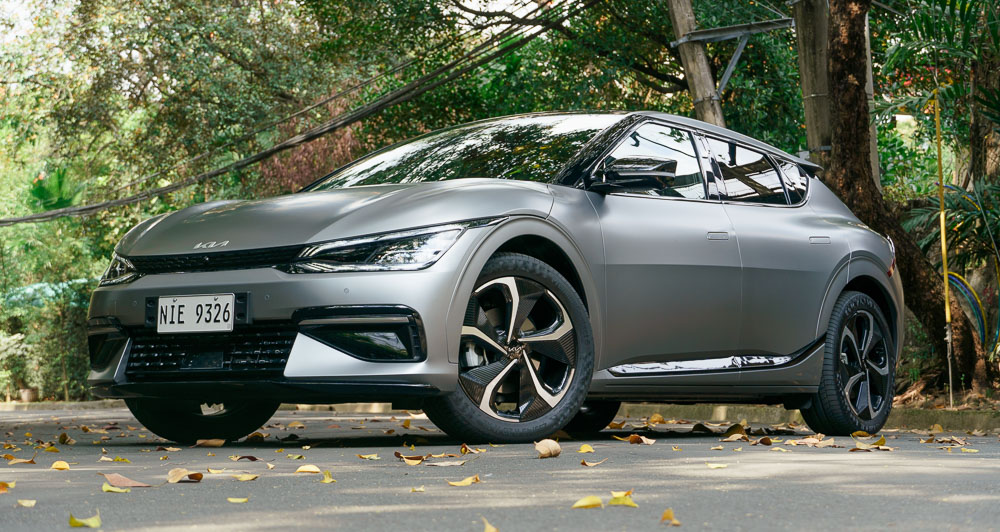 In the near future, humanity will be driving around in electric vehicles, AI will be dominating our lives, and the internal-combustion engine will steadily die out. But first, the wealthy will get to experience driving around emissions-free, because—like most other EVs that have hit the market so far—the Kia EV6 will cost a small fortune.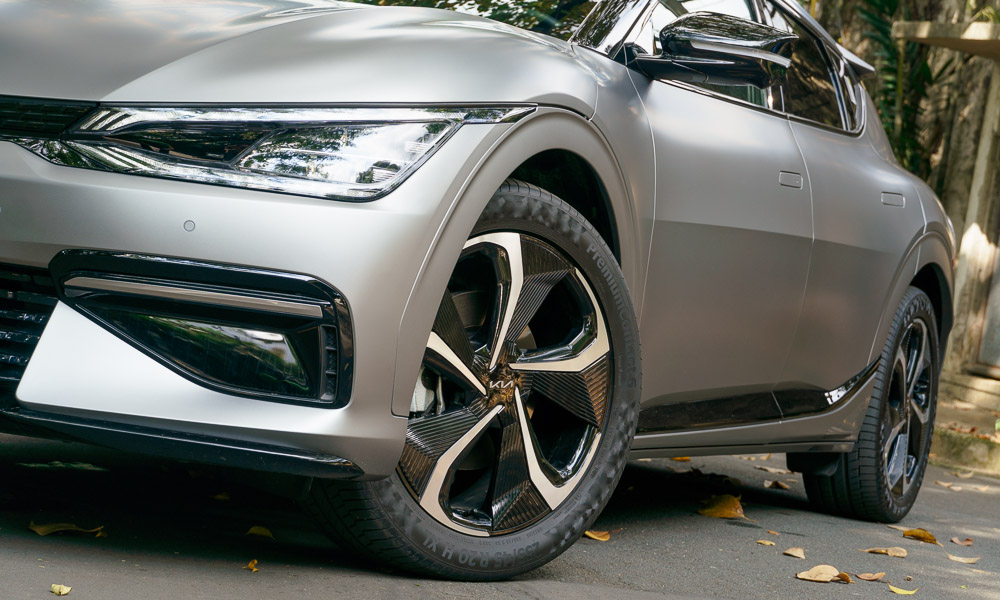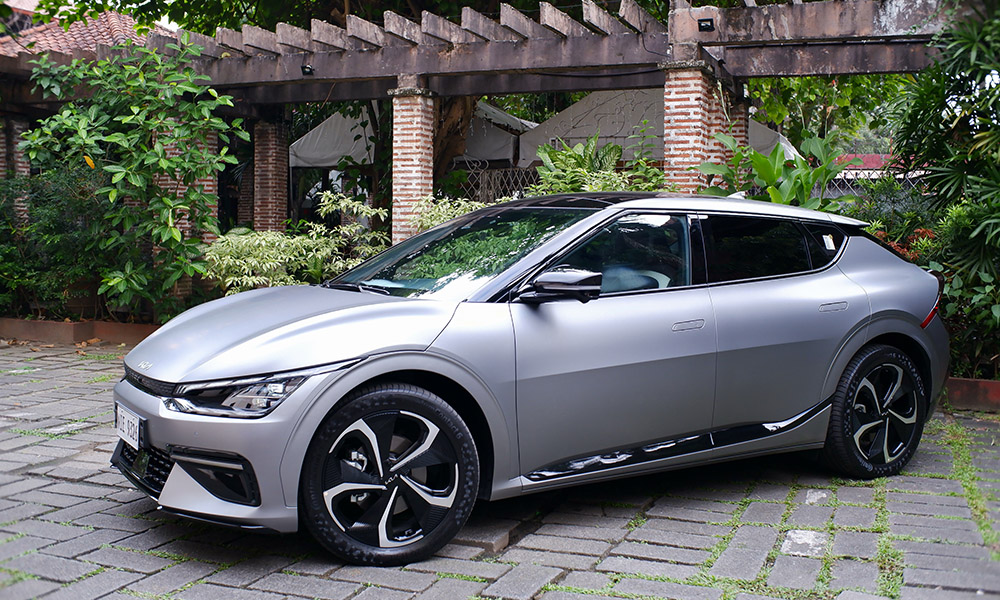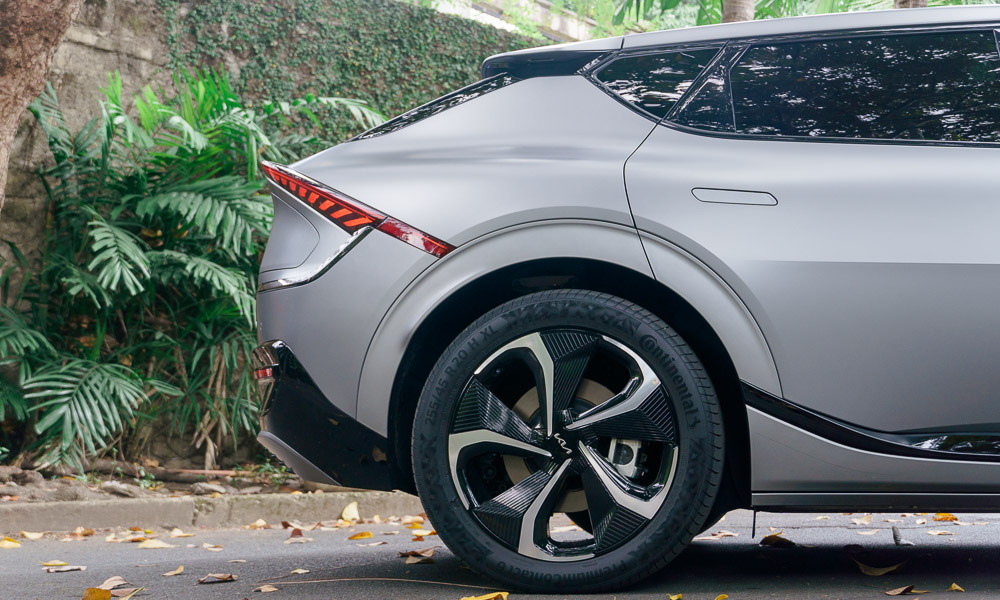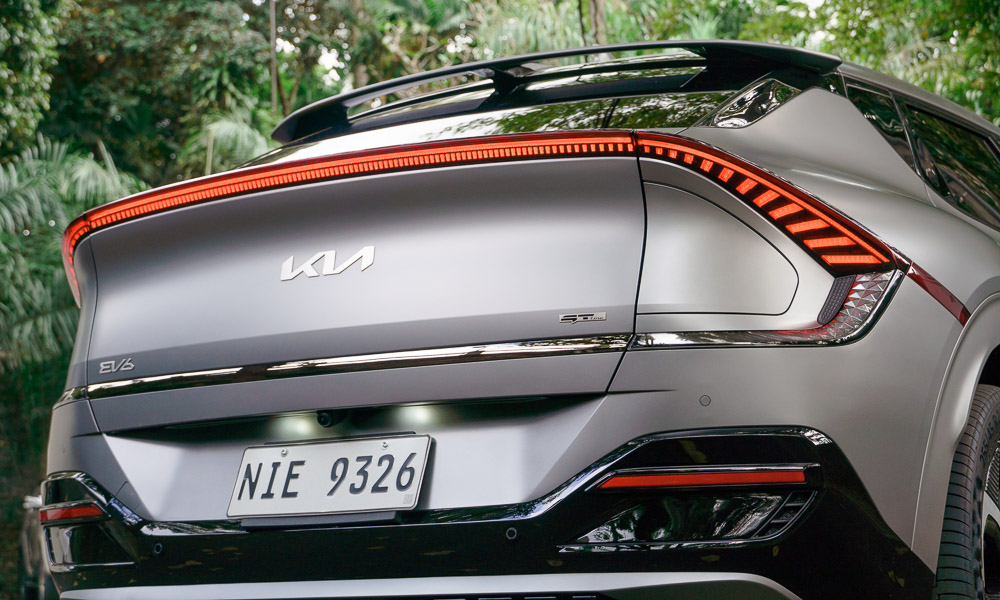 Honestly, whether the EV6 has a fancy electric system inside or still runs on gas, it looks the business. Long hood, sharp lines, rakish profile, low roofline. It's a rear-wheel-drive crossover that wouldn't look out of place in a sci-fi movie set. A far cry from dorky alternative-fuel or hybrid entries like the first-generation Toyota Prius.
The shuriken style of the 20-inch wheels looks aggressive, and there are enough character lines and creases on the flanks to give the car a muscular, flowing presence.
This is important for the bottom line because nobody wants to buy an ugly car. While Kia Philippines has yet to say what the final SRP will be until its official launch next month, we'll wager it will be somewhere in the P3 million to P4 million range. Signing a check for that kind of money is easier if your car looks gorgeous.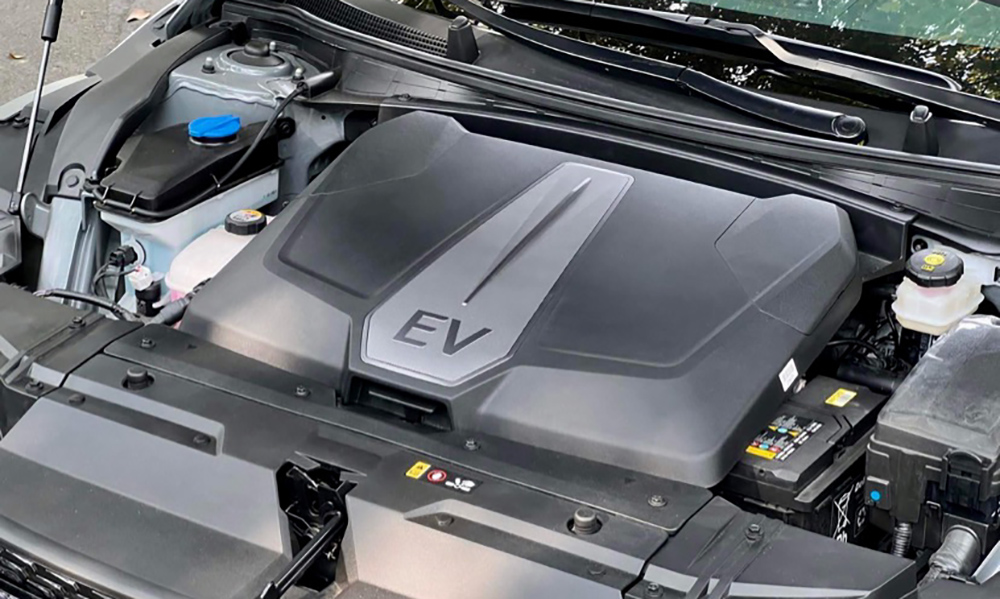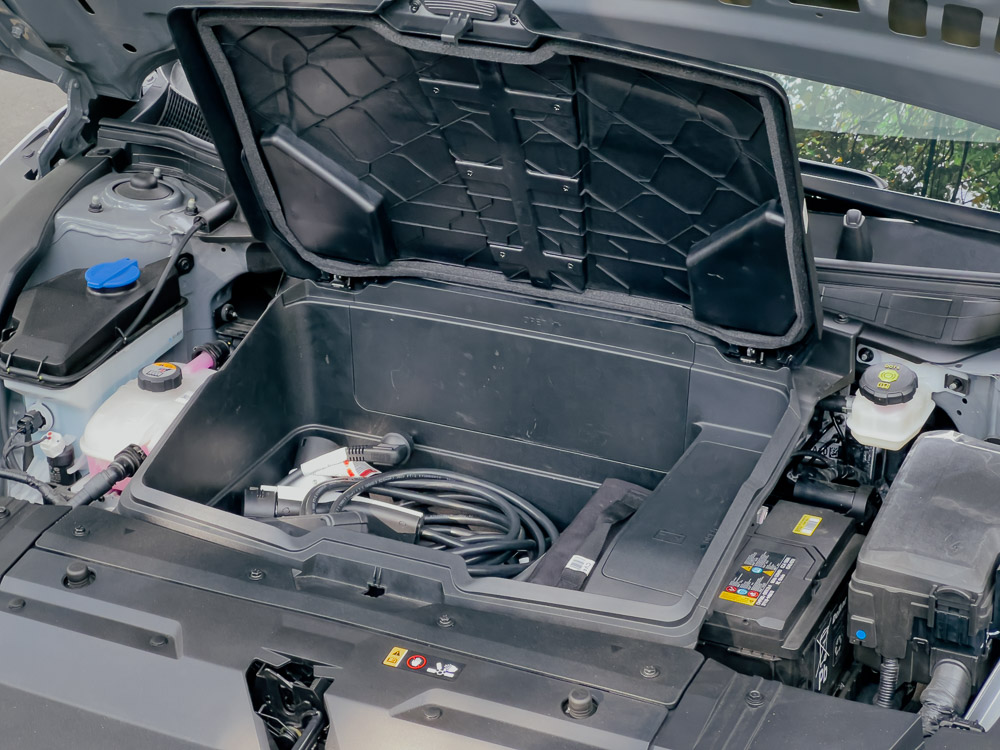 The sporty look is backed up by a capable drivetrain that promises to be both invigorating and able to go far, too.
Max power from the single permanent magnet synchronous motor is 226hp (4,600-9,200rpm) and 350Nm (4,400rpm). Underpinnings are similarly sporty, with multilink suspension and Continental PremiumContact 6 (225/45) rubber for a seriously good time in the twisties.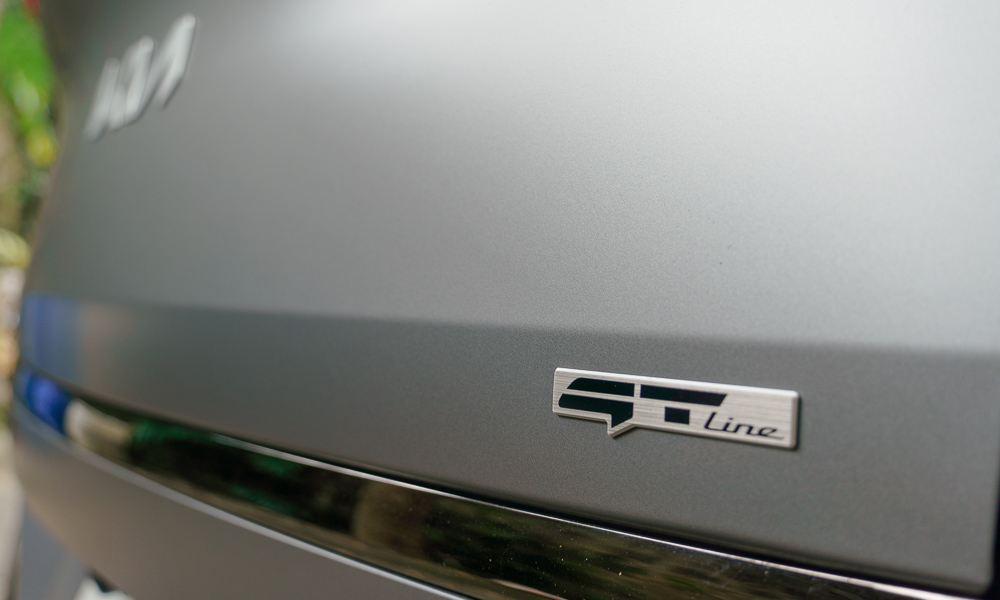 As impressive as this sounds, Kia also has an EV6 GT for the North American market, pumping out 576hp from a dual-motor, electric all-wheel drive system. Bazinga. But our Philippine-market GT-Line has more than enough power for the kind of driving that Filipinos go through every day.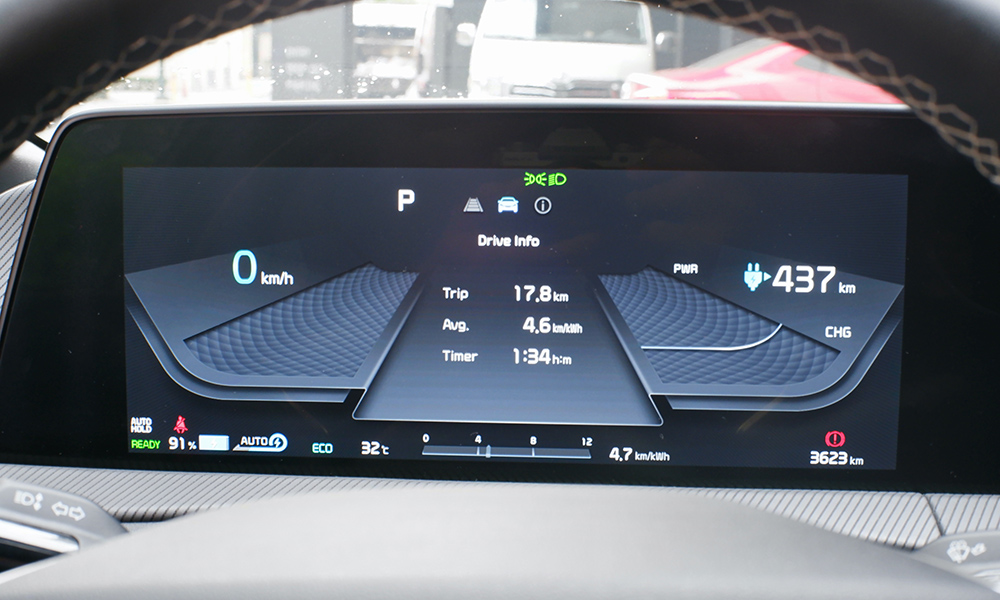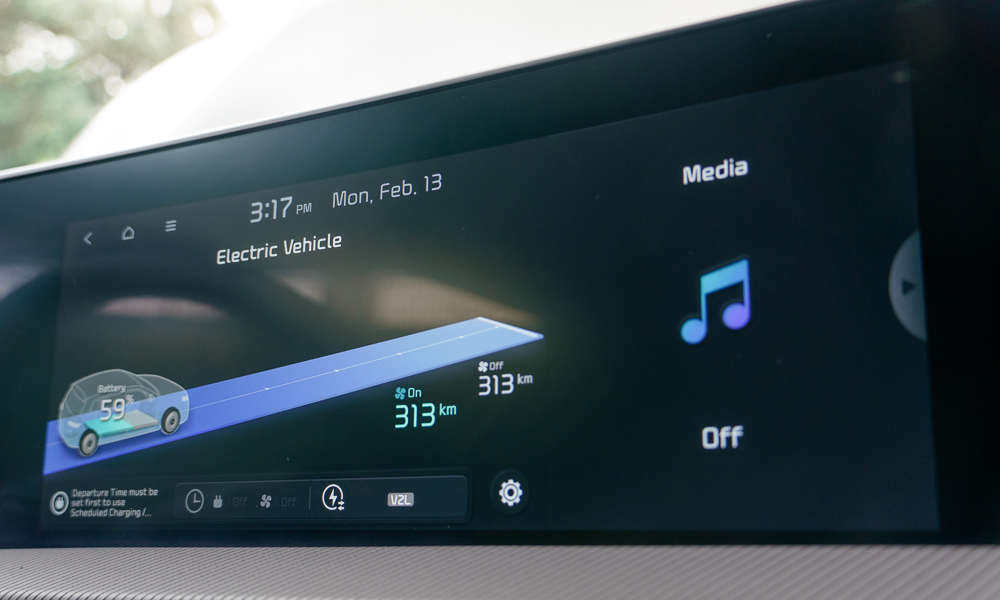 And here is the thing that may convince you (assuming you've got the seven-figure budget) to finally go electric. According to Kia Philippines' research, the typical upper-class executive travels around 250km in a week. The EV6 has a range of 528km on a full charge.
So, unless you're consistently maxing out the power from every stoplight drag race, you could theoretically go two weeks without charging your car. Yet, Kia doesn't think a normal driver would do such a thing, for the same reason that everybody has a habit now of charging their phones whenever they get the chance.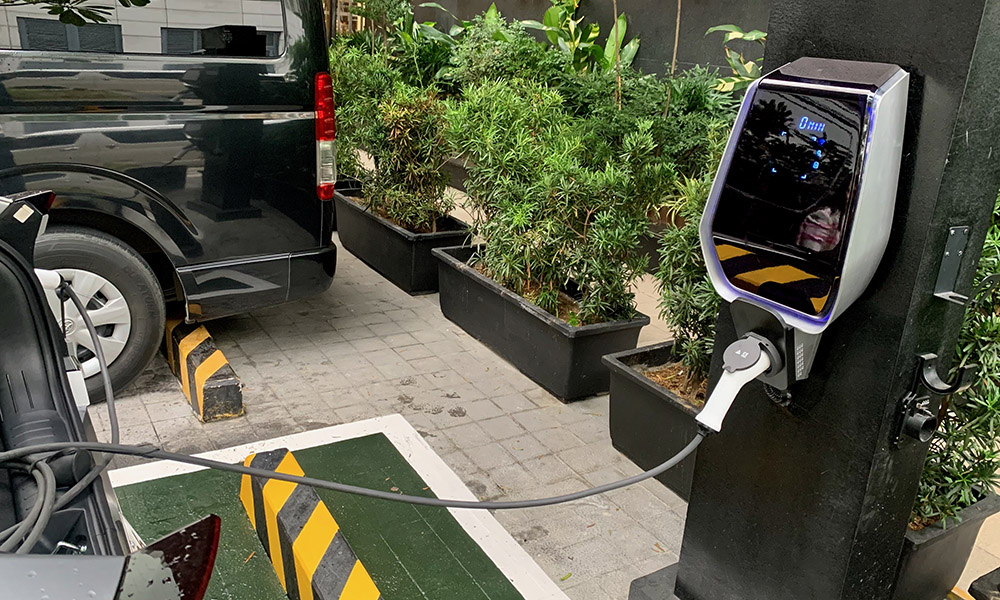 The EV6 can be charged in several ways: through a mobile wall charger, a 7kW or 11kW AC home charger, or via DC fast chargers strategically located throughout the city. Using the wall or home chargers takes a considerable amount of time.
From a 90% charge, it will take a full 10 hours to get the car back to 100%. The 7kW charger will take 90 minutes, while the 11kW unit will take 50 minutes. Even the DC chargers are nowhere near as fast as your average gas pump. A 50kW DC charger needs 73 minutes to go from 10% to 80%, while a 350kW unit will take 18 minutes.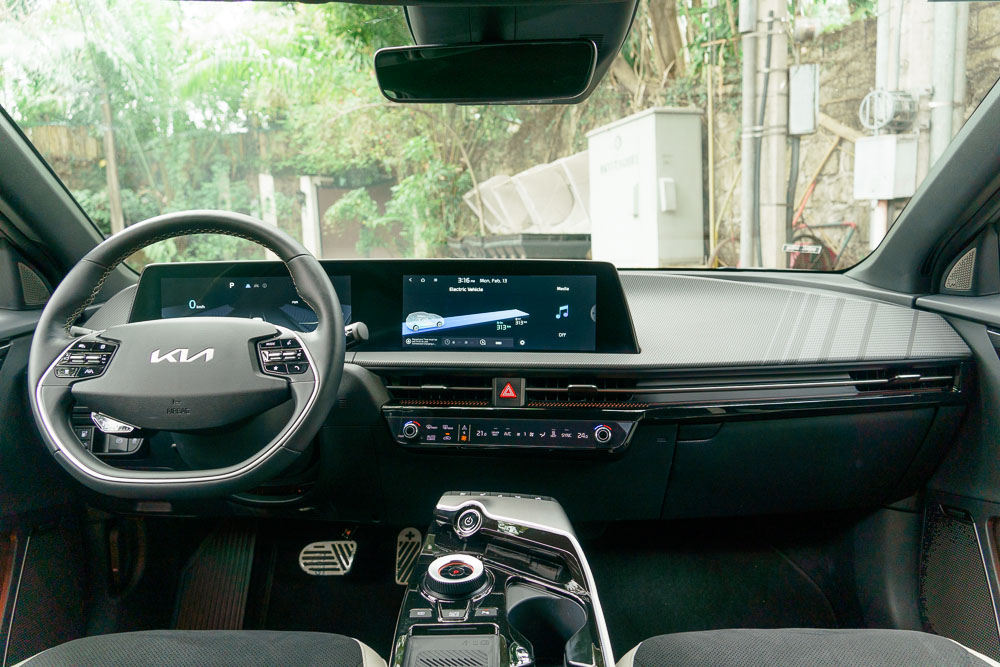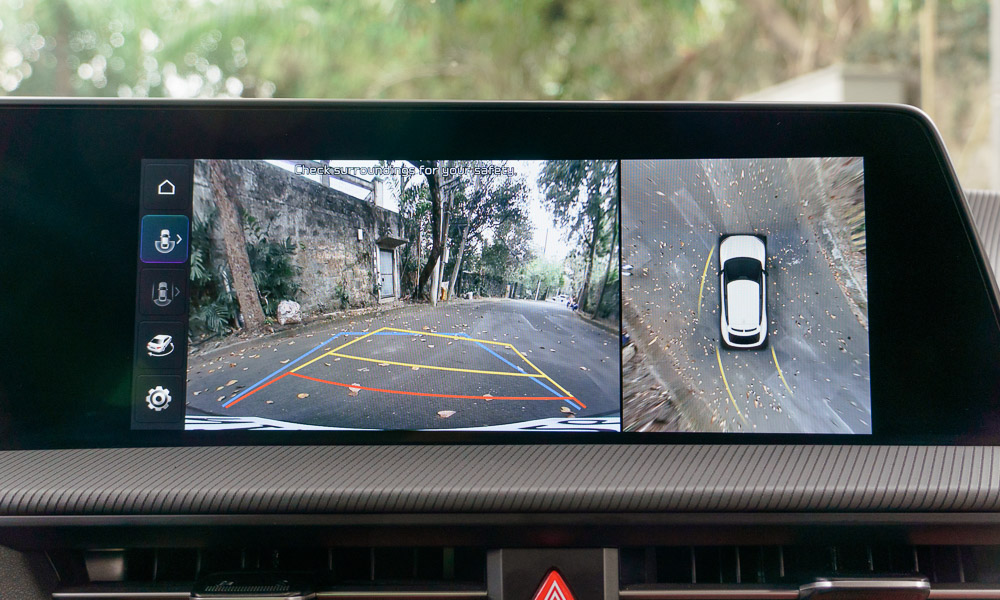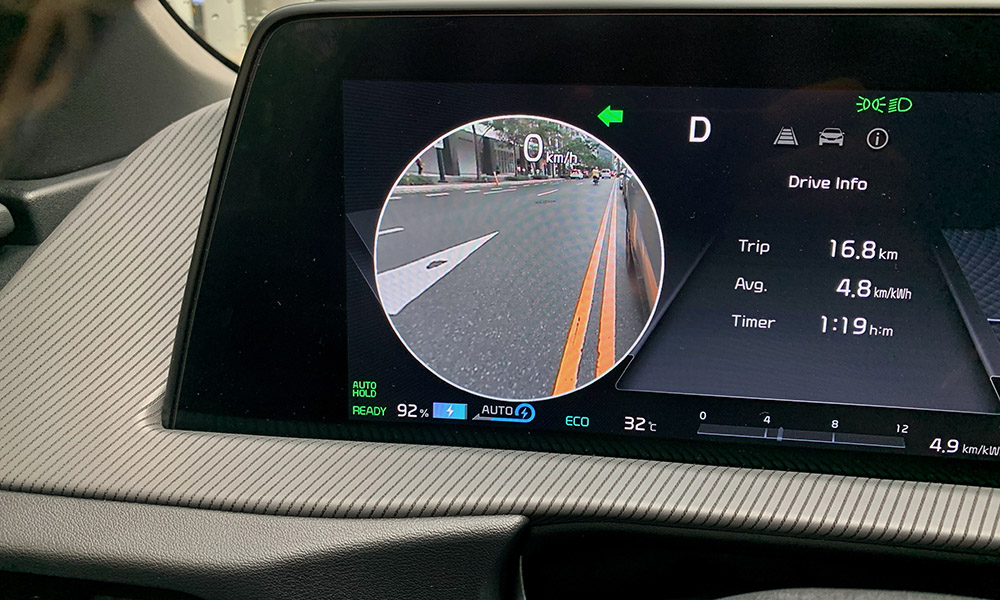 Clearly, it will take some mental adjustment to be able to live anxiety-free with an EV6. Plug it in before you go to bed and it should be nearly topped up by the time you're set for another day. Plan your itinerary so you can have a coffee while it's getting juiced up at a DC station.
A laundry list of high-end entertainment and safety features like the 14-speaker Meridian surround-sound system means it could really take the place of the usual, ICE-powered luxury car.
Ayala Land has rolled out 14 sites and 21 fast-charging stations in seven cities across Luzon so far, placing them where mall-goers, executives, PUV operators, and residents are typically located. The Philippines now has a total of 71 EV chargers and counting, 57 of these being AC while 14 are DC.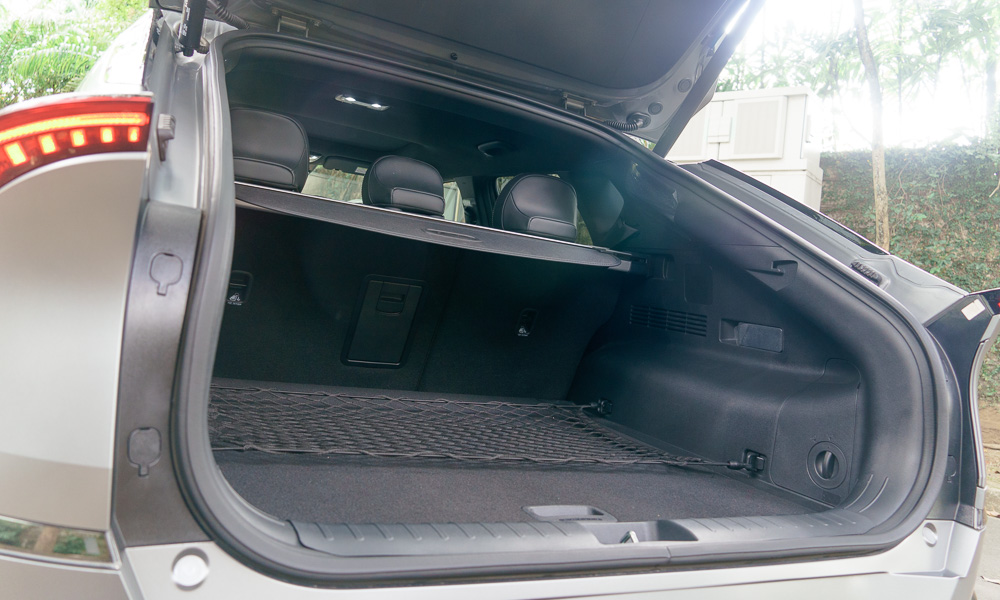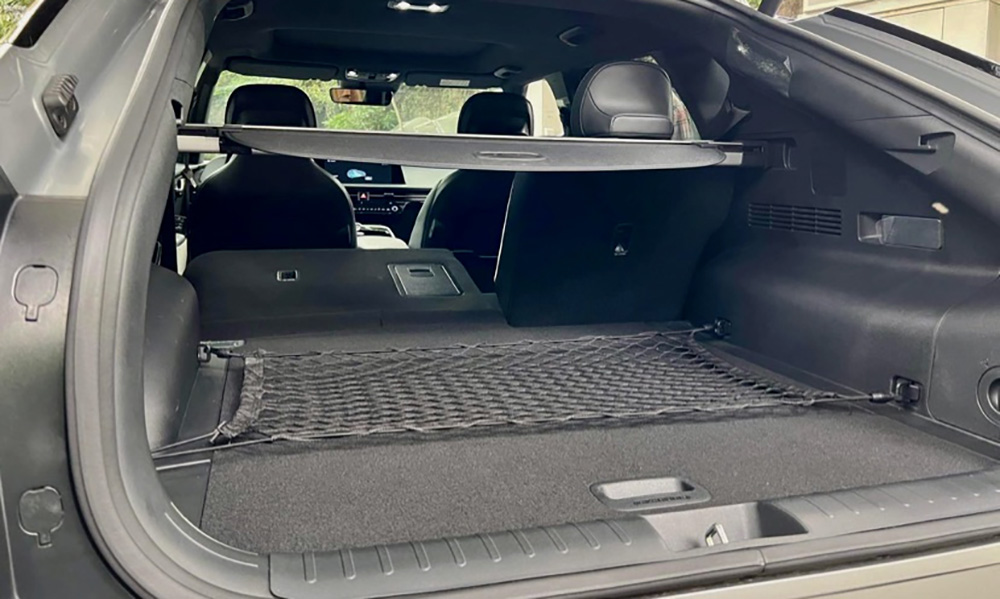 Electric vehicles like the EV6 will be niche products for now. Expensive, technologically advanced harbingers of what everyday motoring will be like in the next 10 years. The early adopters willing to make a small adjustment in their driving habits in order to always have a decent battery charge will get to enjoy a well-made, seriously good-looking car. Not only will it liberate you from fluctuating fuel prices, but it also rides quite well.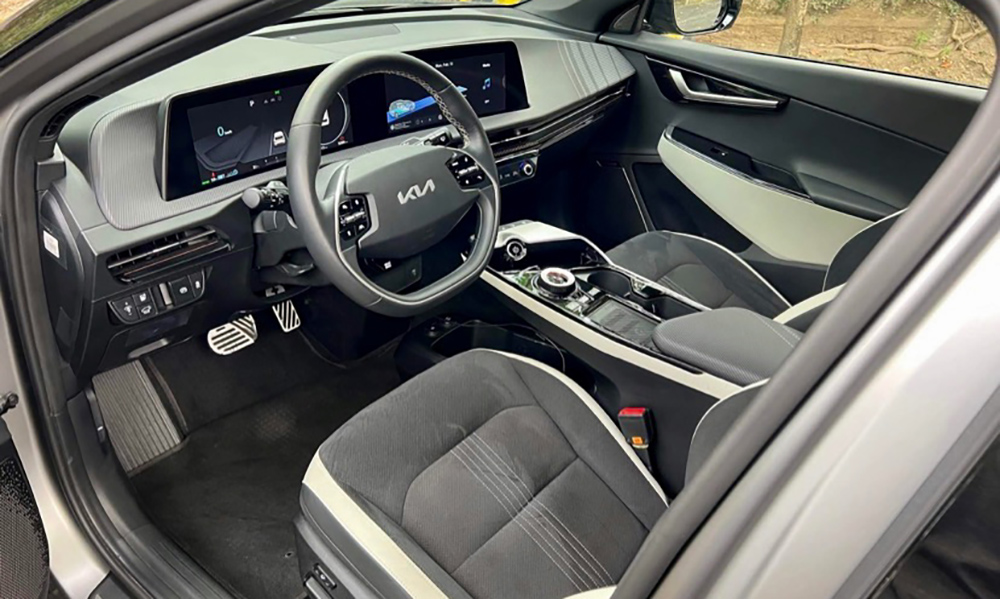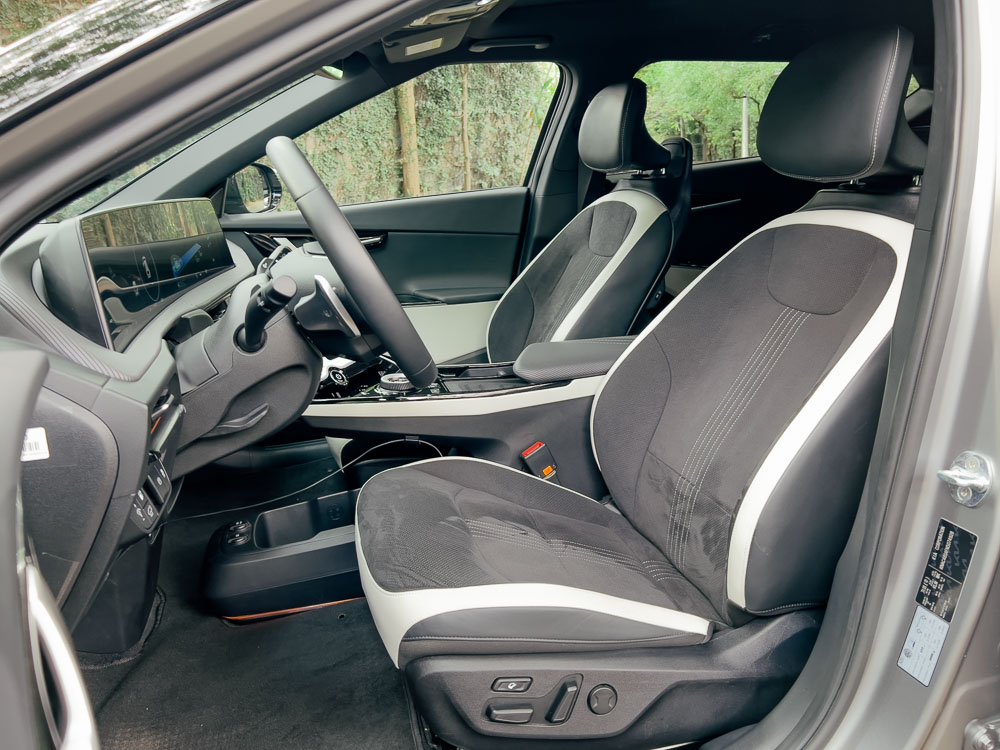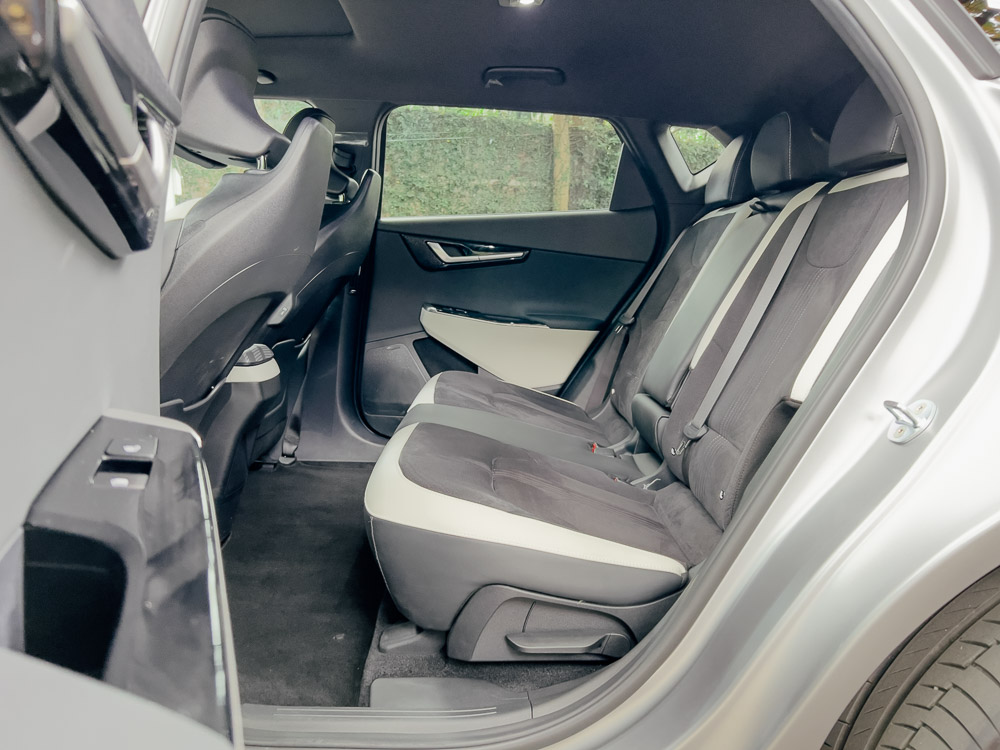 Our day spent driving around the city revealed a direct steering response, strong brakes, and a taut ride. Relatively low headroom is the price you pay for a stylish profile. We started with 100% charge and ended with 90%, having driven around 40km of stop-and-go traffic. With just one gear, power delivery is smooth and linear all the way. When we parked at Seda BGC, the fast charger was ready to top up the battery cells once more.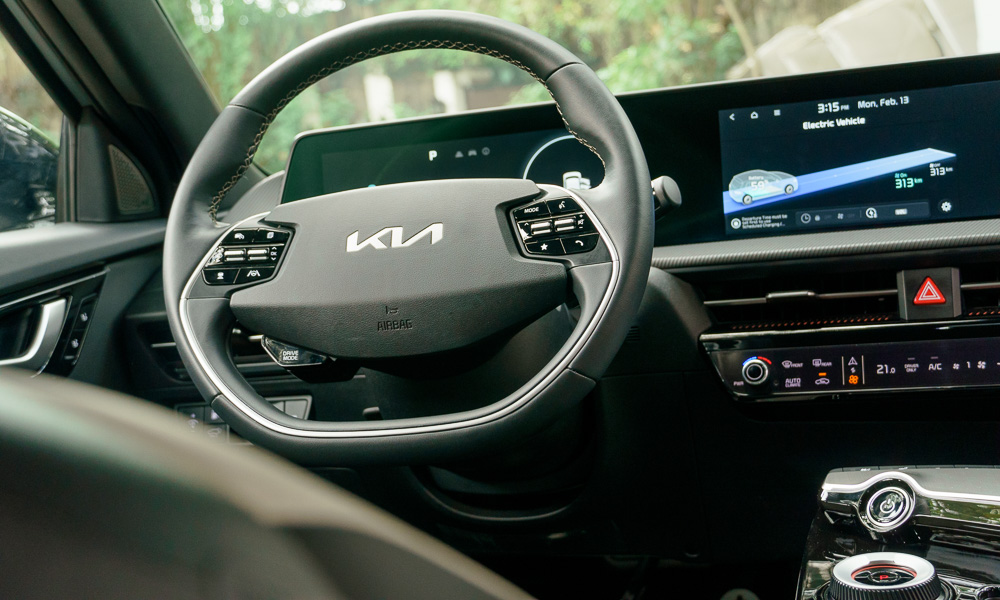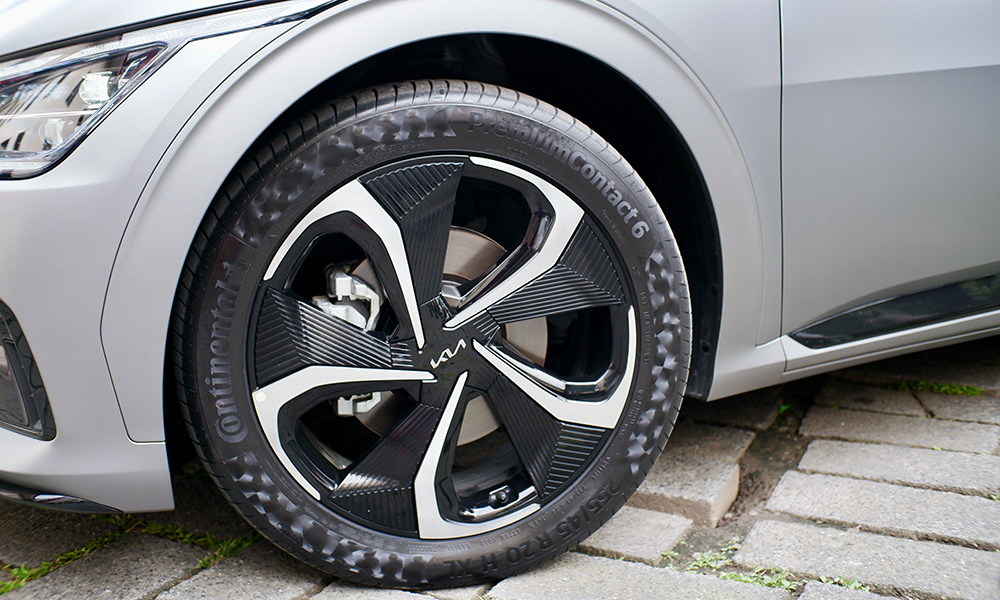 By the way, that exterior color is a real paint job and not some temporary wrap. Kia calls it Moonscape Matte Gray. The matte paint is a little more delicate and requires special care.
We hope the EV6 and its ilk do well here and abroad. If enough people buy these things to make them profitable, economies of scale and trickle-down technology will eventually result in more affordable electric cars.