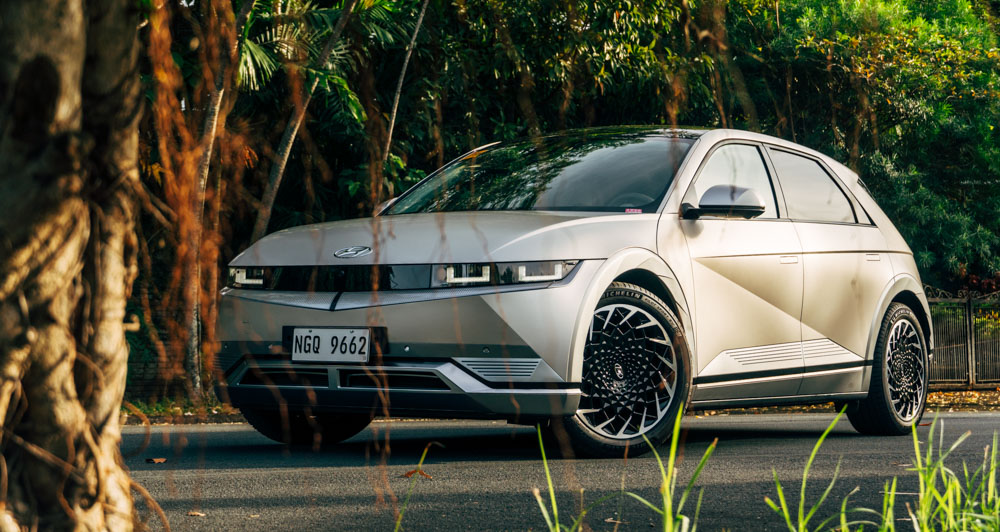 I'll say it right here and now: If you were to ask me what EV to buy, I would wholeheartedly answer Hyundai Ioniq 5. There is a reason the car is well-decorated around the world, and after driving it for a few days, I believe that this should be the poster child of electric vehicles around the world (instead of Tesla).
The model I tested is the fully featured Long Range 2WD variant with all the bells and whistles that retails for P3.698 million, but even the Standard Range 2WD variant (P3.068 million) presents itself as an excellent value for those who can live without some superfluous features. Yes, the prices are still the same even after Executive Order No. 12 (HMPH has kept quiet regarding this matter), but it's such a cohesive EV package.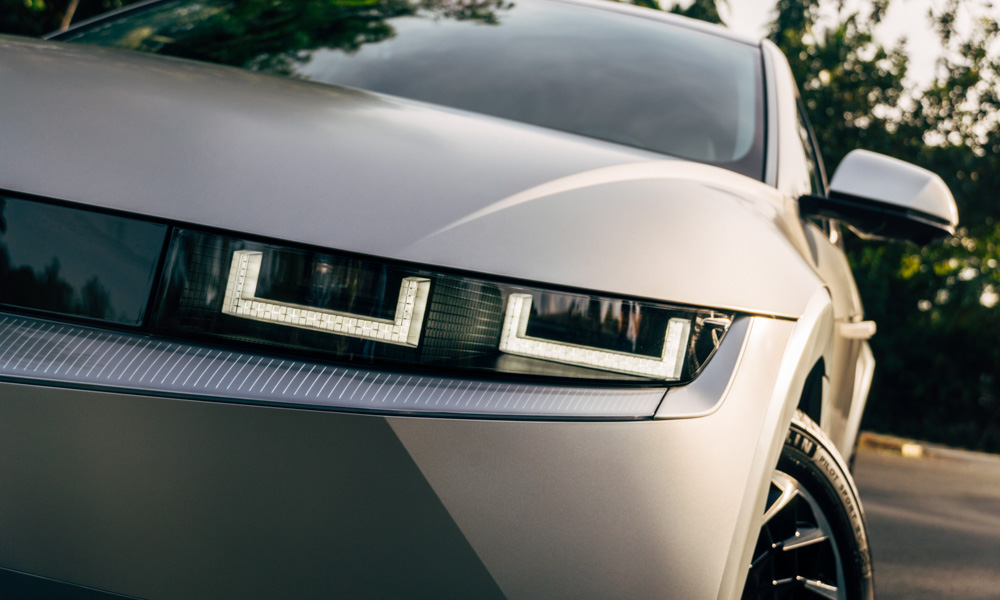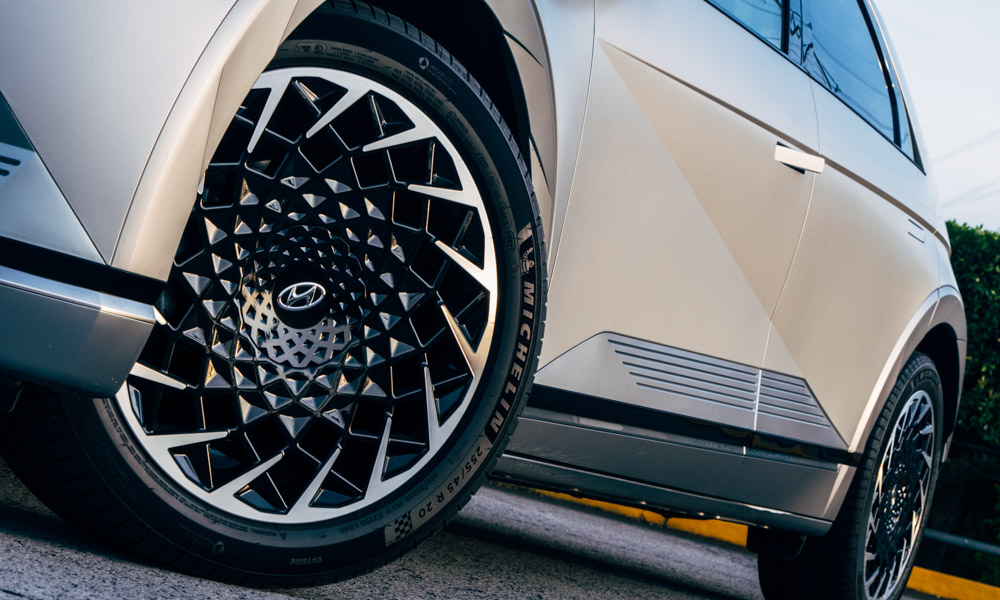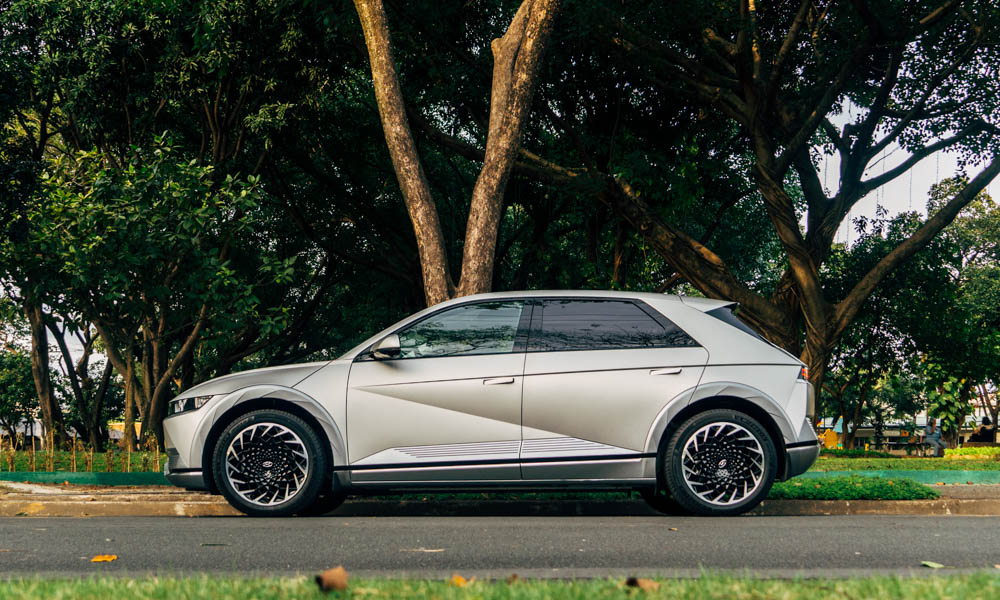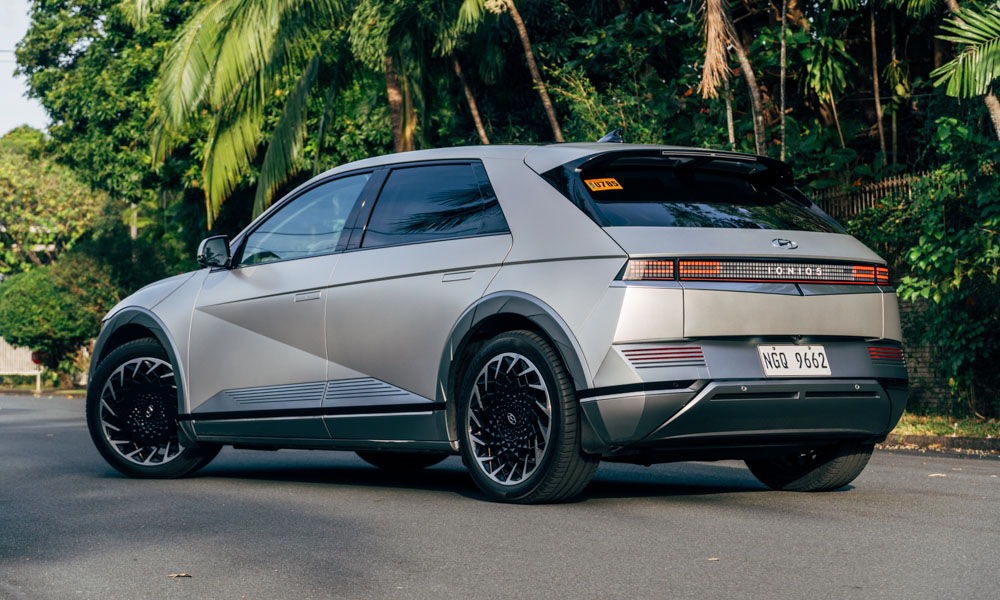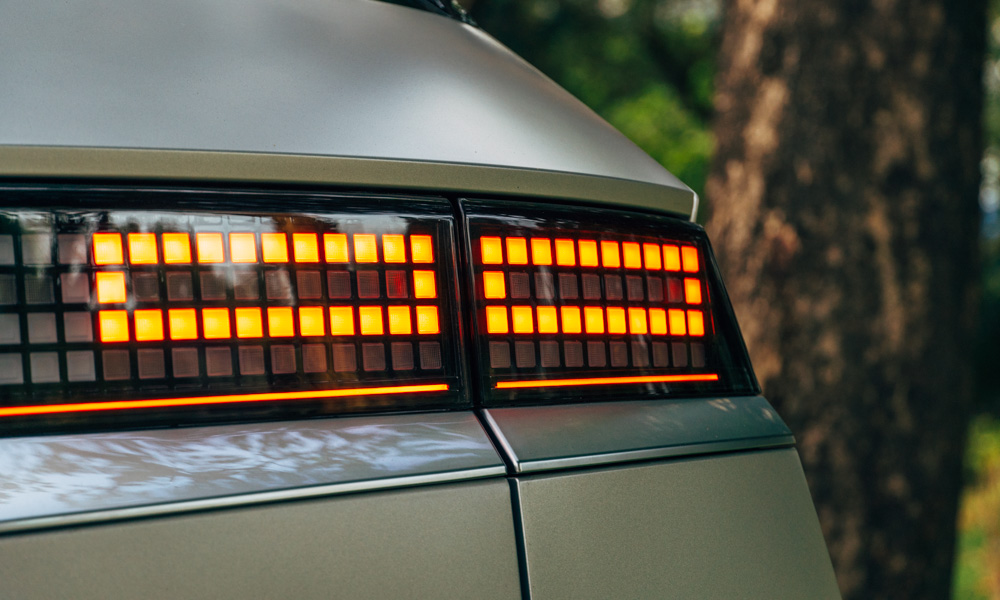 We (and the whole Internet) have raved about the Ioniq 5's mold-breaking looks for a year now, so we won't go over it in detail. Just know that this is one car that looks small in photographs, but is actually really big in person. The Long Range receives the funky diamond-esque 20-inch two-tone wheels (and automatic on-off for the headlights), while the Standard Range gets 19-inch two-tone wheels.
Color choices include Phantom Black Pearl, Cyber Gray Metallic, Atlas White, and Gravity Gold Matte, which is seen on this test unit. This is arguably the best color for the car, as it plays nicely with all the cuts and creases in the bodywork. Especially when the "Parametric Pixel" LED lights kick in. You are bound to be turning heads wherever you drive.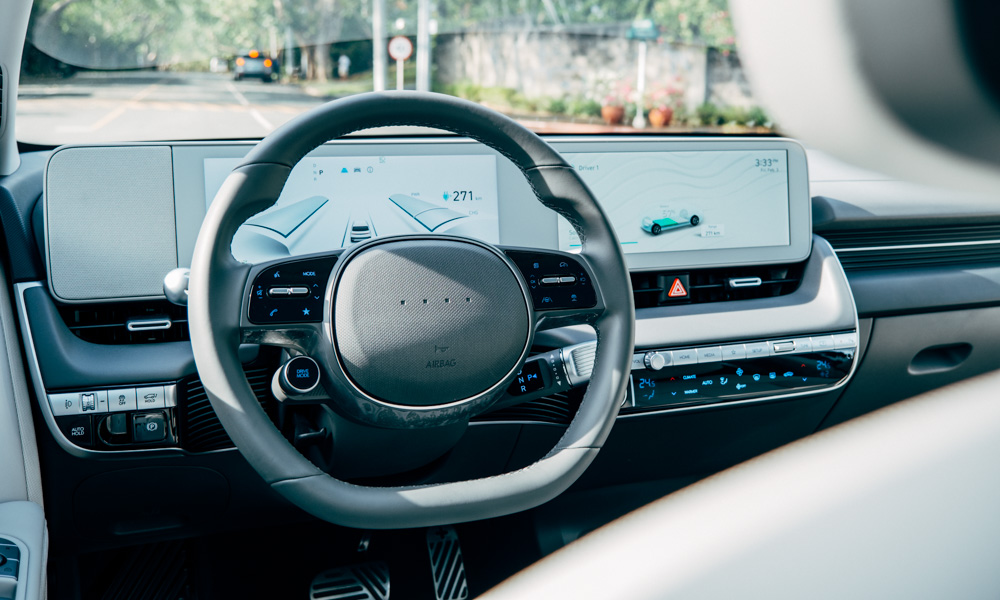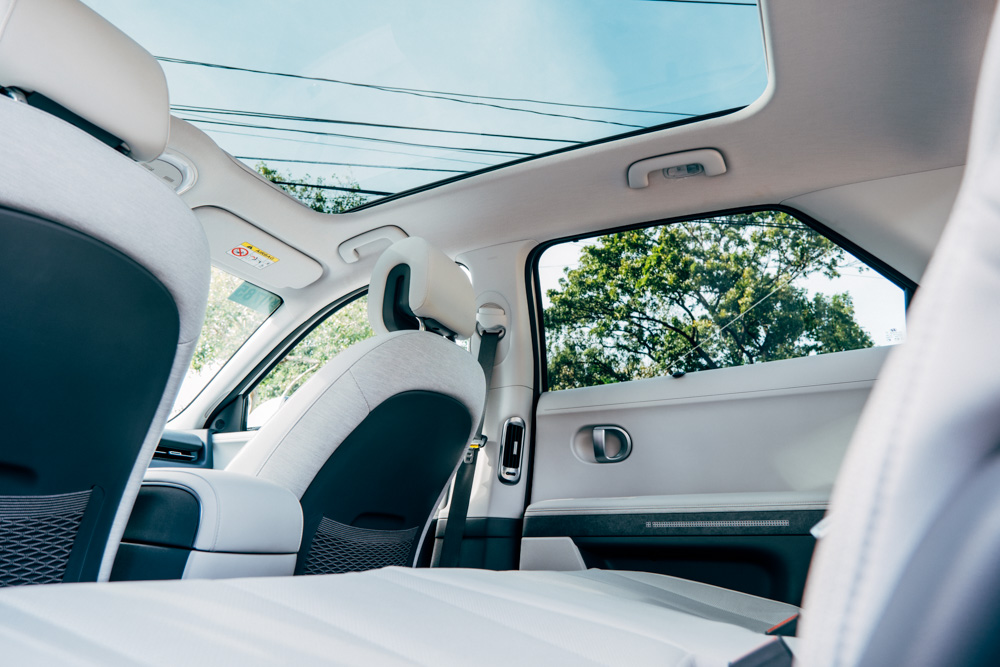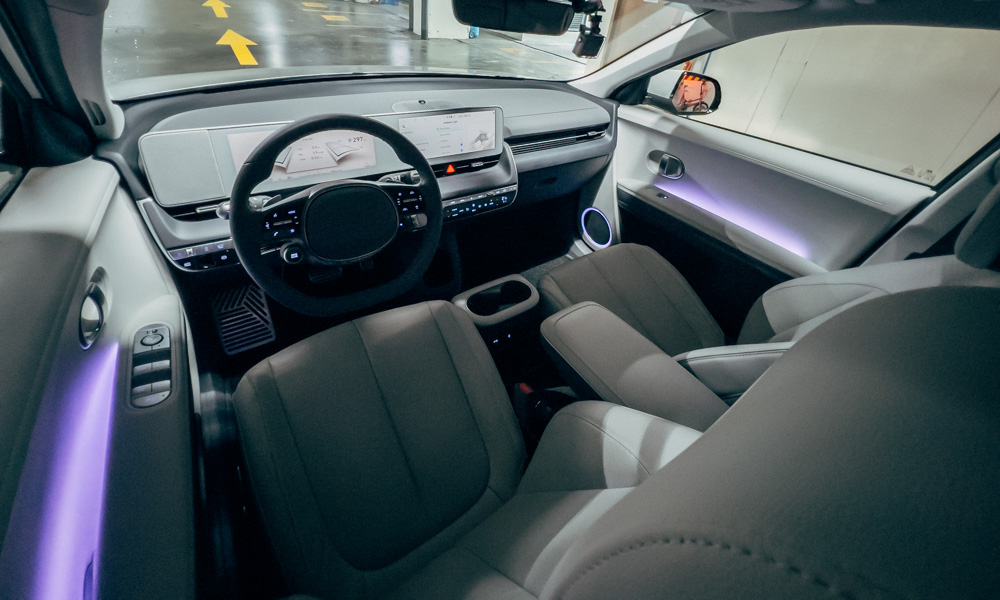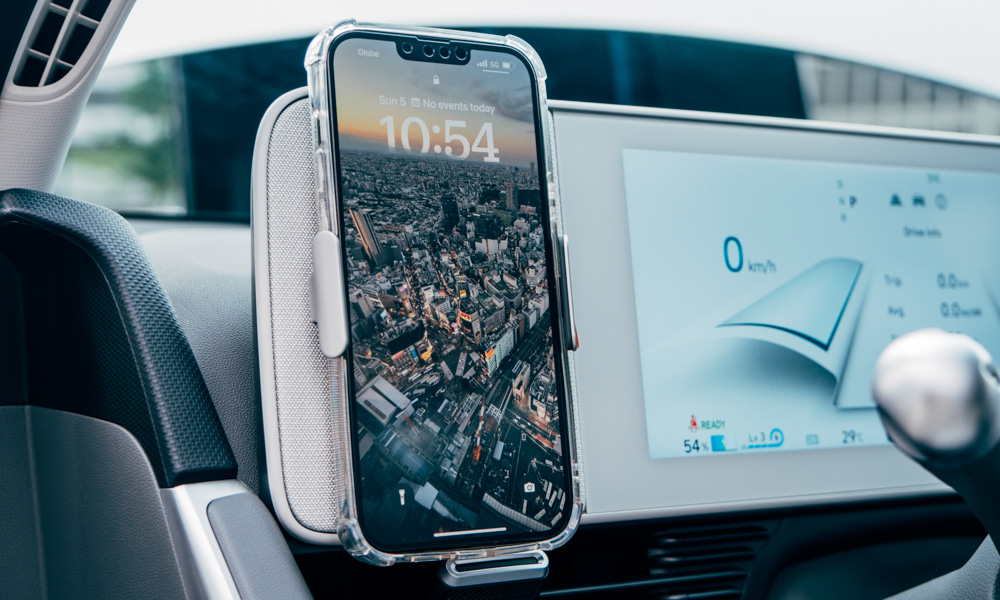 Sadly, you won't be getting this sterile white interior. Instead, you'll be getting a single-tone black interior. While not as visually appealing, it should be easier to maintain and care for.
Aside from that, you're getting a mix of premium design and materials, especially with the dual 12.3-inch screens, ambient lighting, pillar-mounted rear climate vents, sunshades, and in the case of the Long Range variant, a panoramic sunroof and climate-controlled front seats. There's even a magnetic "post-it" space to the left of the gauge cluster, which is probably meant for magnetic phone mounts to snap on. Not that we'd advise you to do that in the first place.
But there are parts where you can still find a bit of cheapness, such as some of the hollow-sounding hard plastics found around the cabin which can rattle over speed bumps, the lack of wireless smartphone integration (it's only wired), the absence of USB-C connectivity, and the so-so Bose speakers that make the feature disparity between the two variants even less of an issue.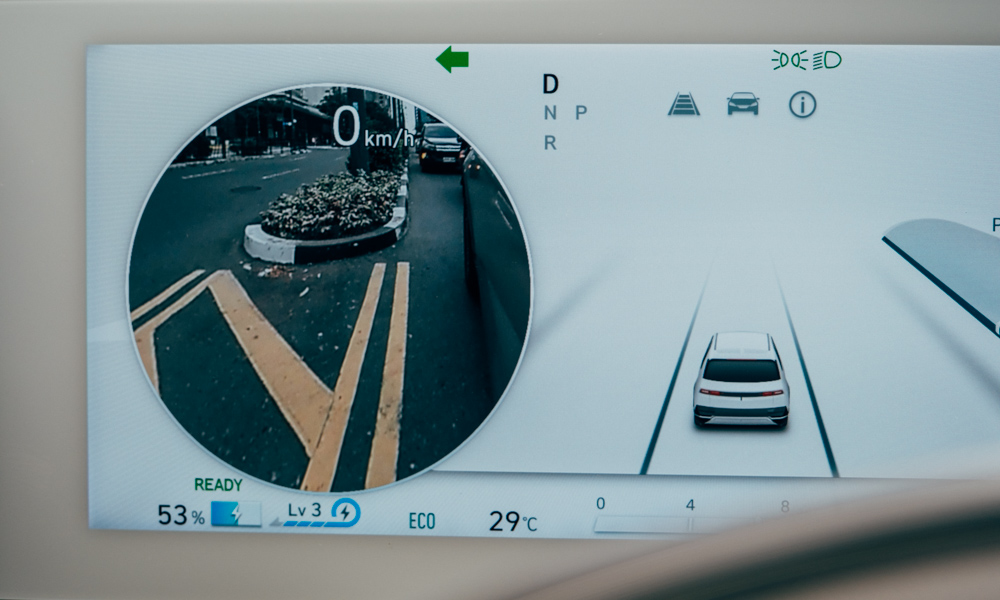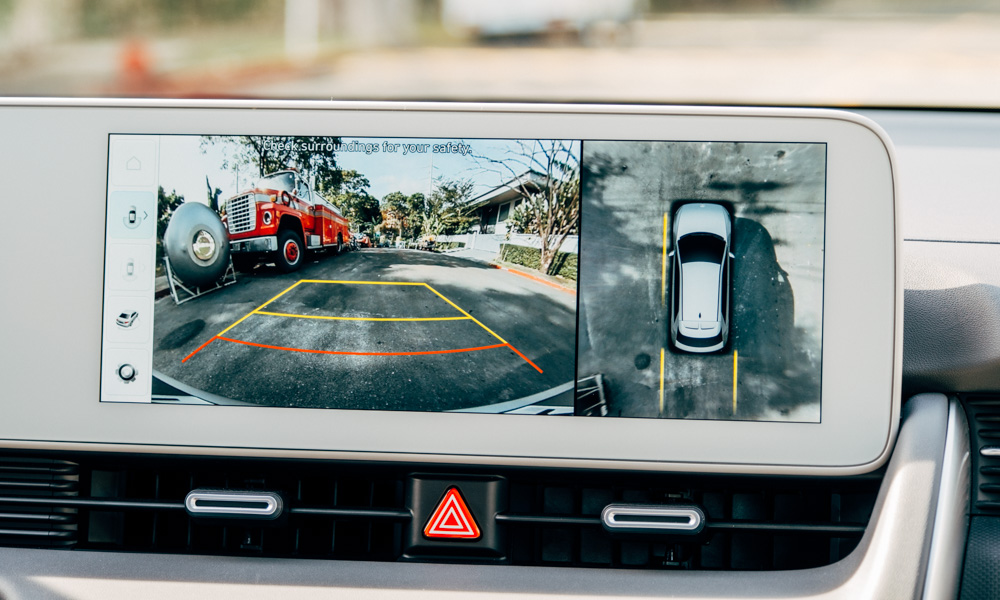 It also has safety and driver assists. The Standard Range model comes with your usual aids such as six airbags, ABS with EBD, and stability control, but also comes with a blind-spot monitor and warning, tire pressure sensors, standard cruise control, and a 360° camera.
The Long Range comes with adaptive cruise control, lane-keeping and following assist (it will steer the car to follow the lane), front and rear cross-traffic collision avoidance, auto-sensing wipers, and driver attention assist.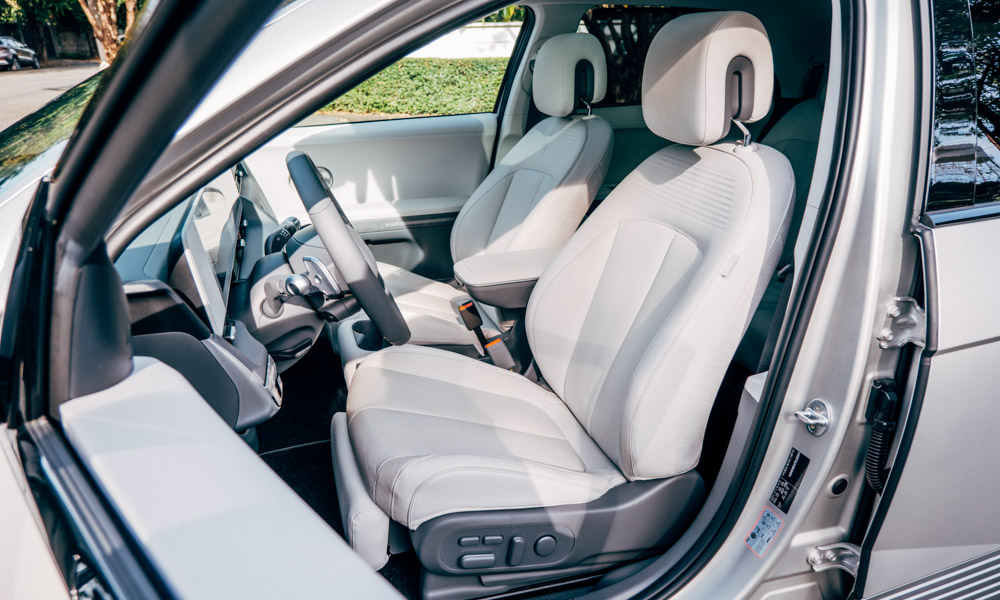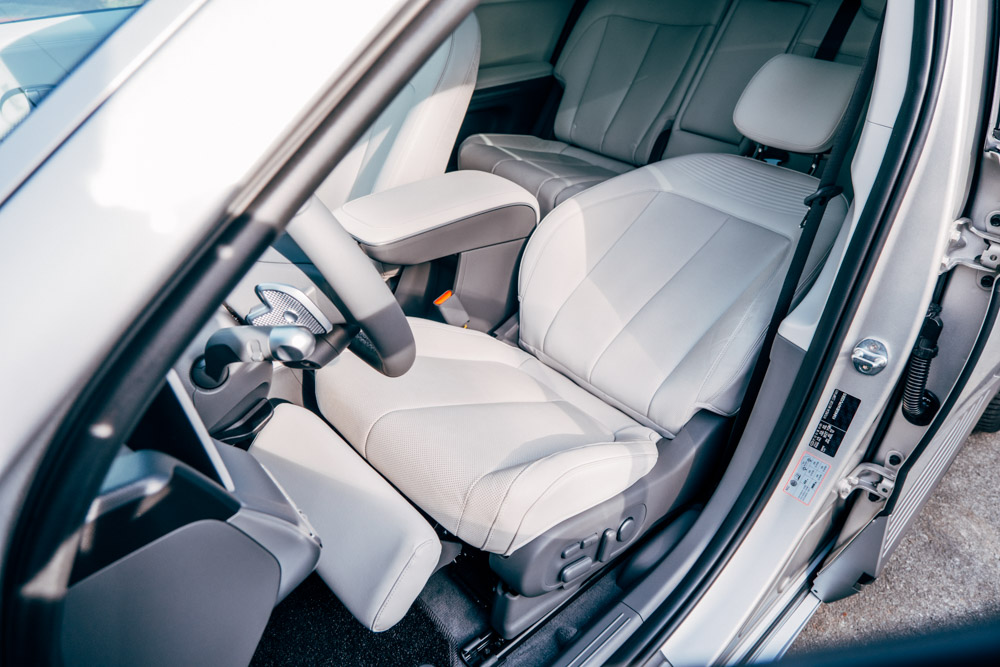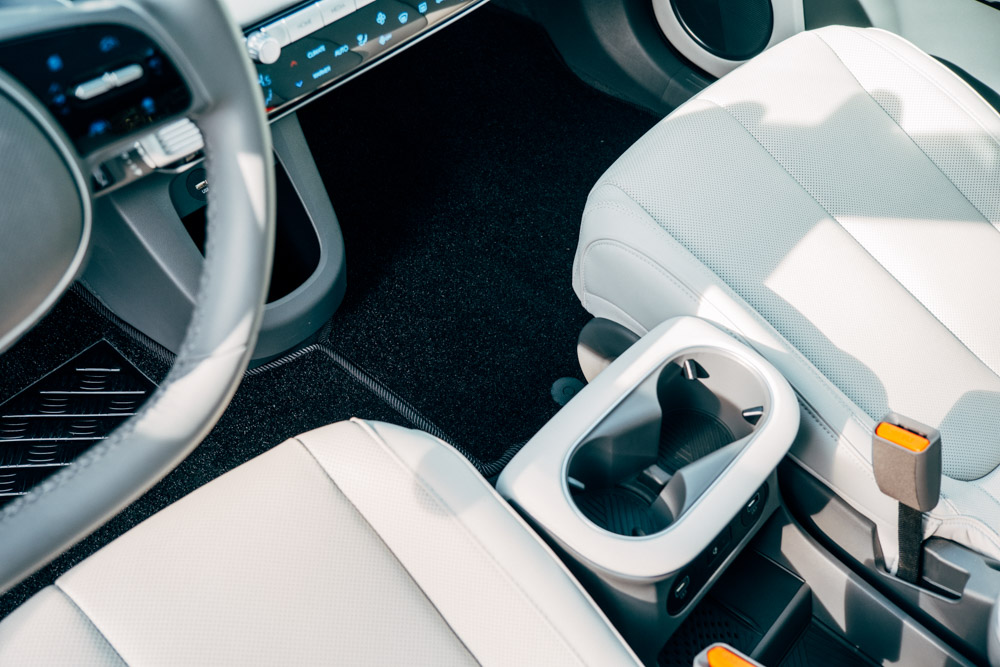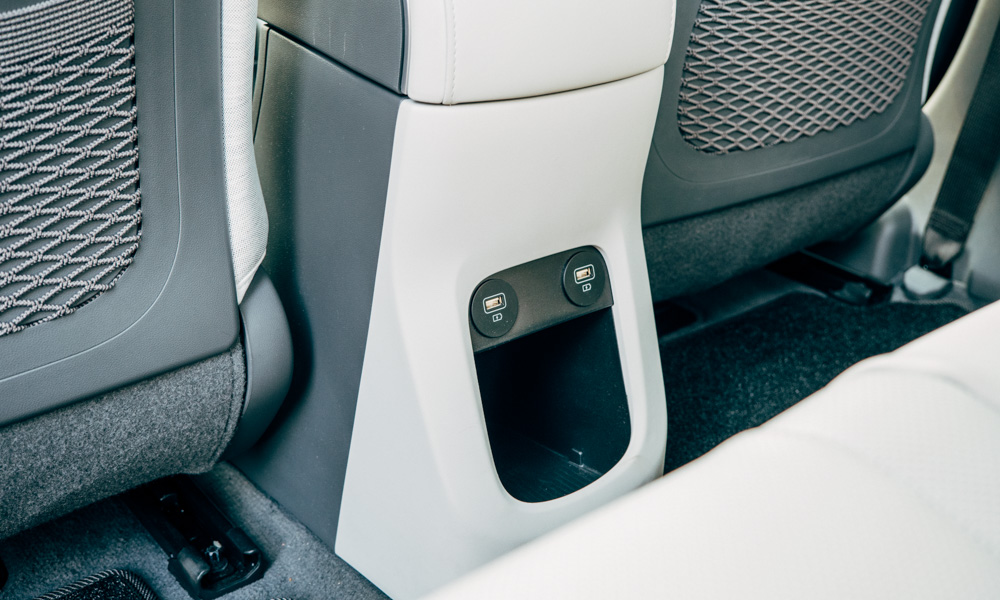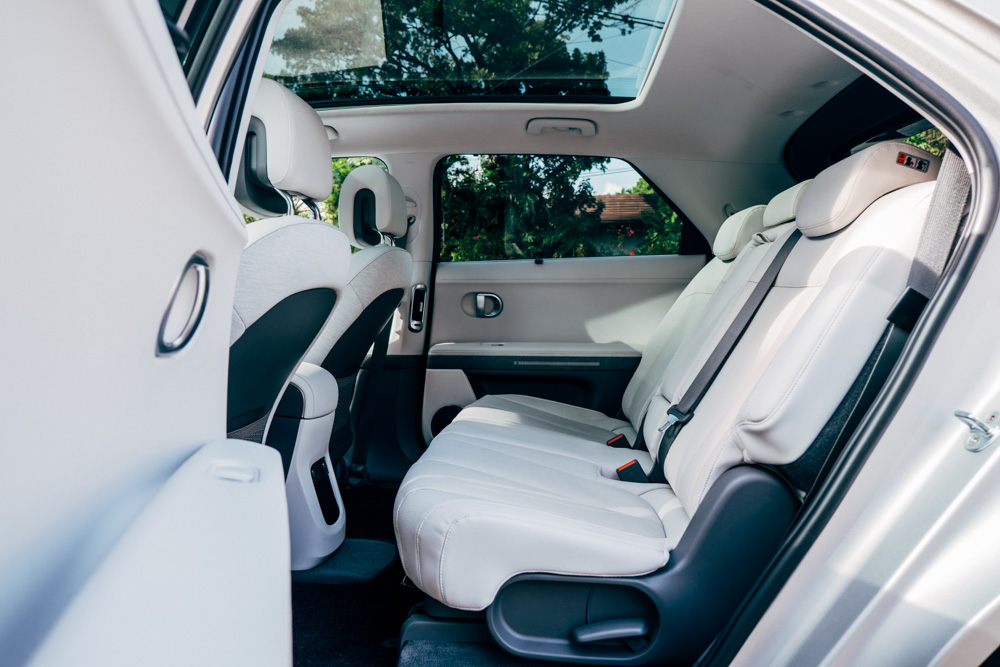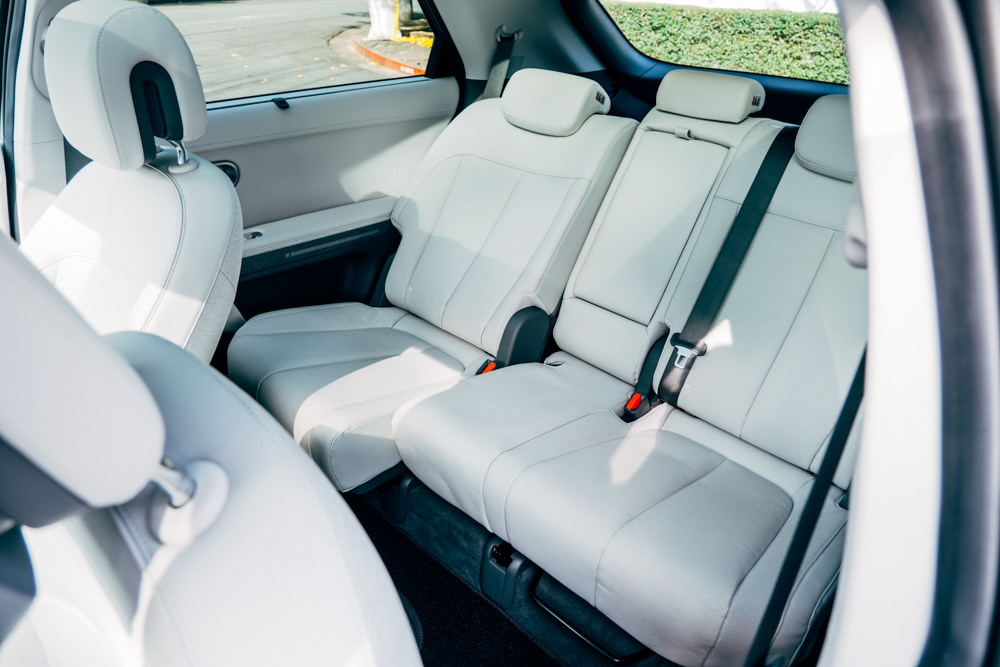 But regardless if your Ioniq has the Premium Relaxation Seat specified or not, it is a very roomy cabin. All the seats are large, and they hug you (probably designed with Americans in mind). Even the rear seats can be slid fore and aft to allow rear passengers to recline, which makes sense considering this vehicle's long wheelbase (3,000mm).
Bonus points for the sliding center console with two USB-A ports, a wireless charger, and a space large enough for a small bag, which can allow front passengers to shimmy across to exit on either side.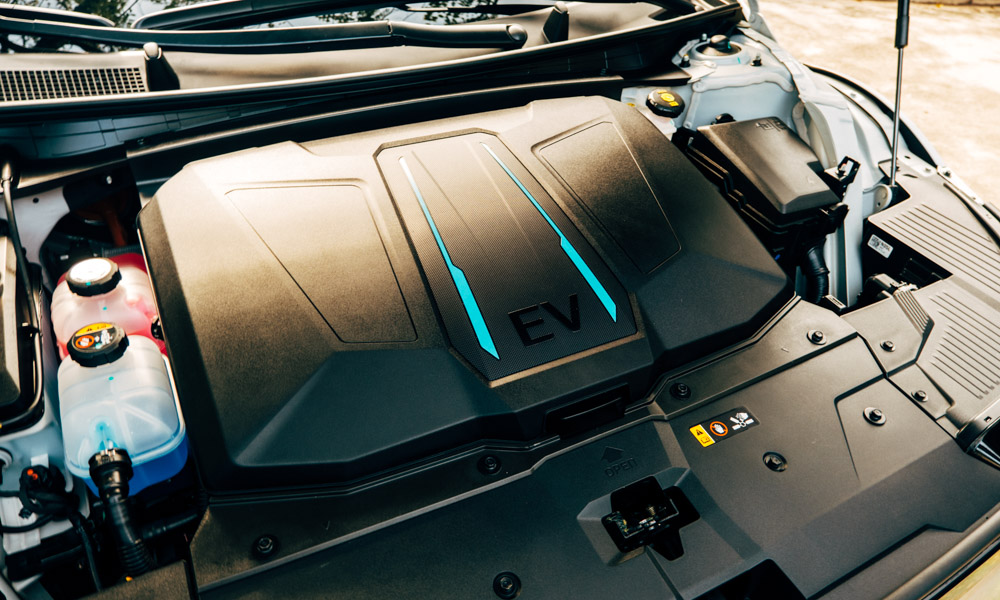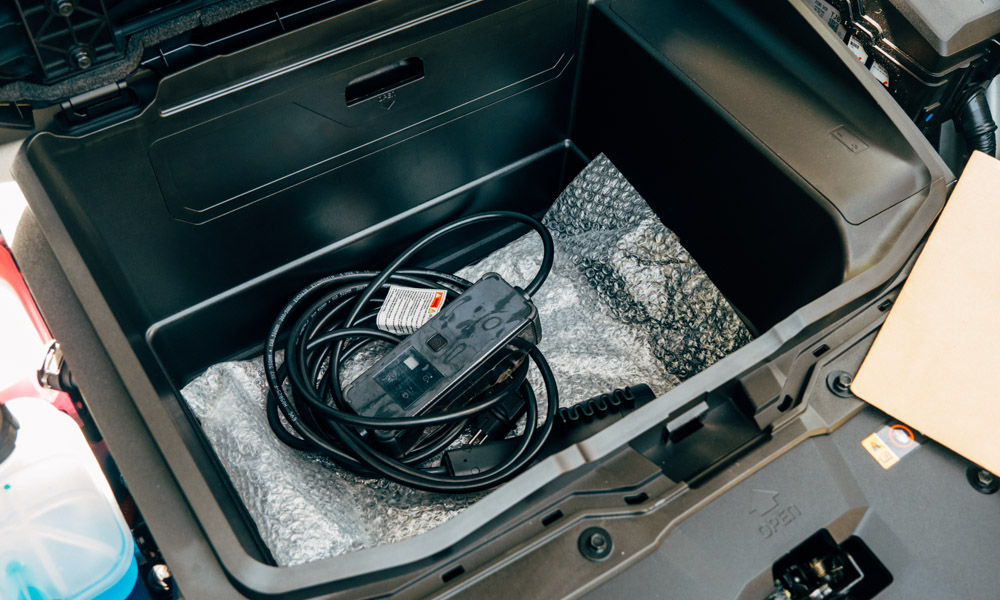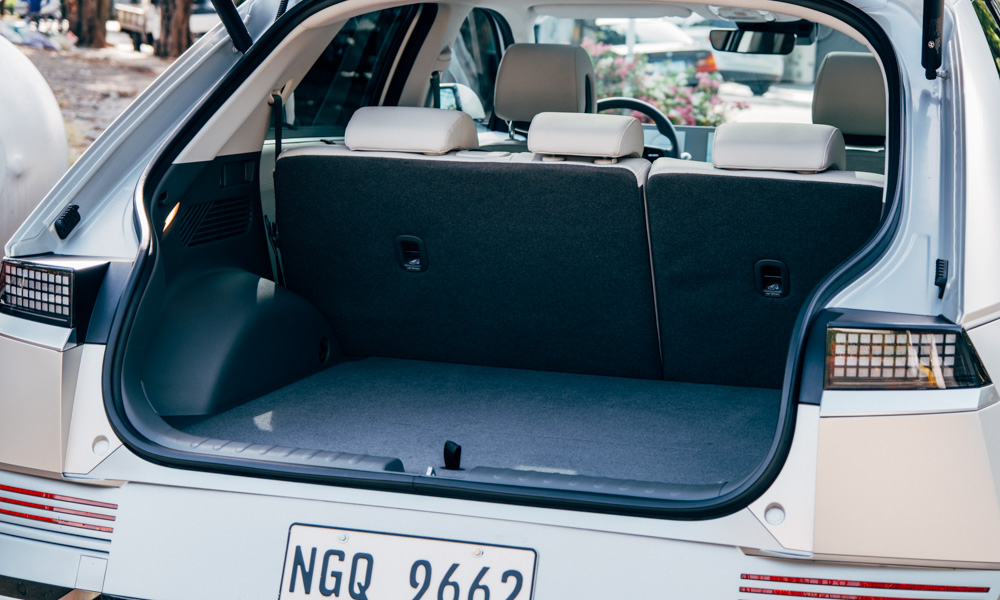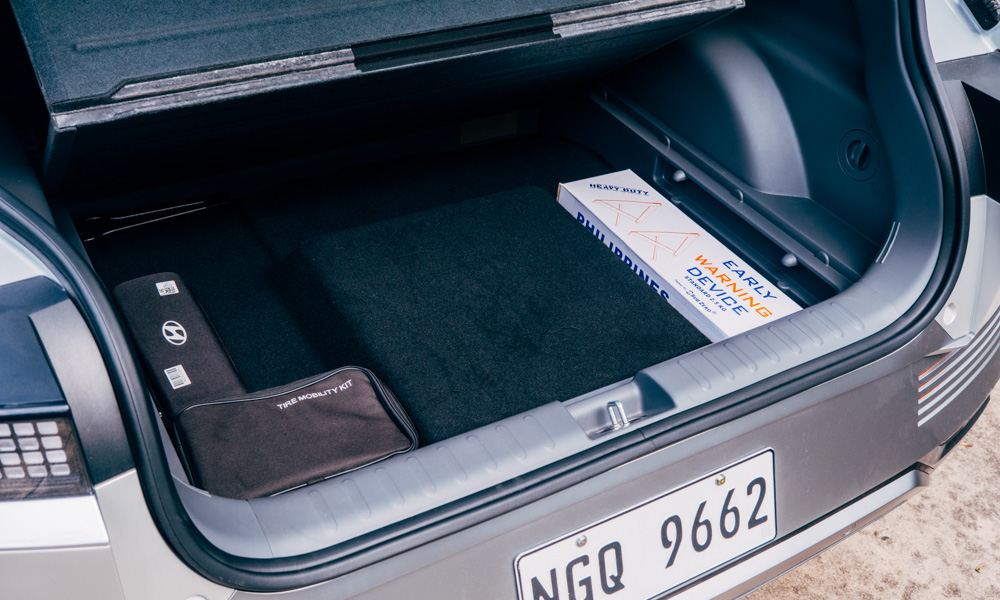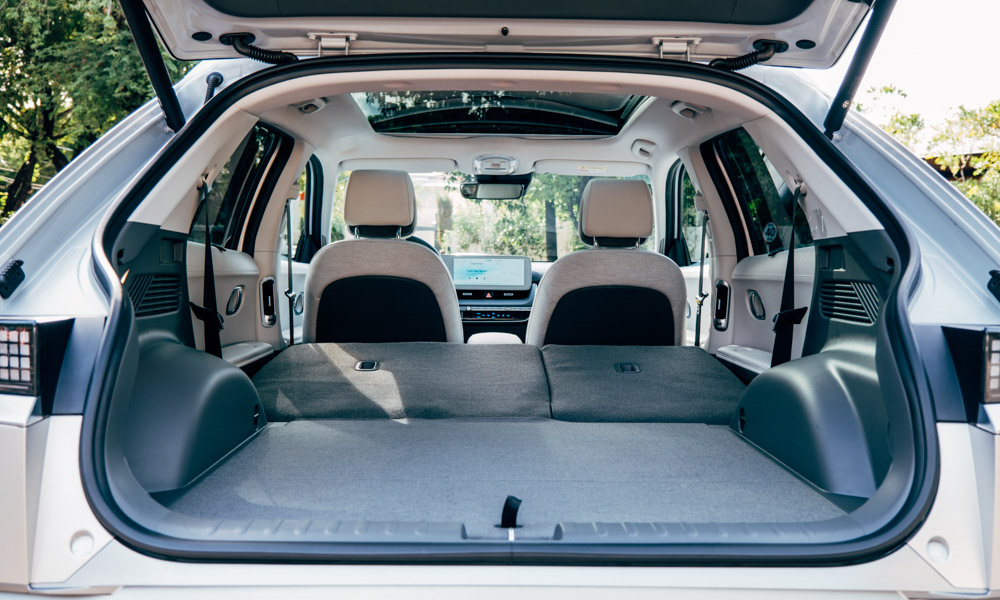 And speaking of cargo space, there is 527L with the rear seats up (not including the small storage underneath for tools), and that grows to 1,587L with the 60:40 split-folding seats down. One of the benefits of having a rear-wheel-driven Ioniq 5 is that the front cargo space is a generous 52L, allowing you to toss in the included Level 1 wall charger and small items that aren't heat-sensitive.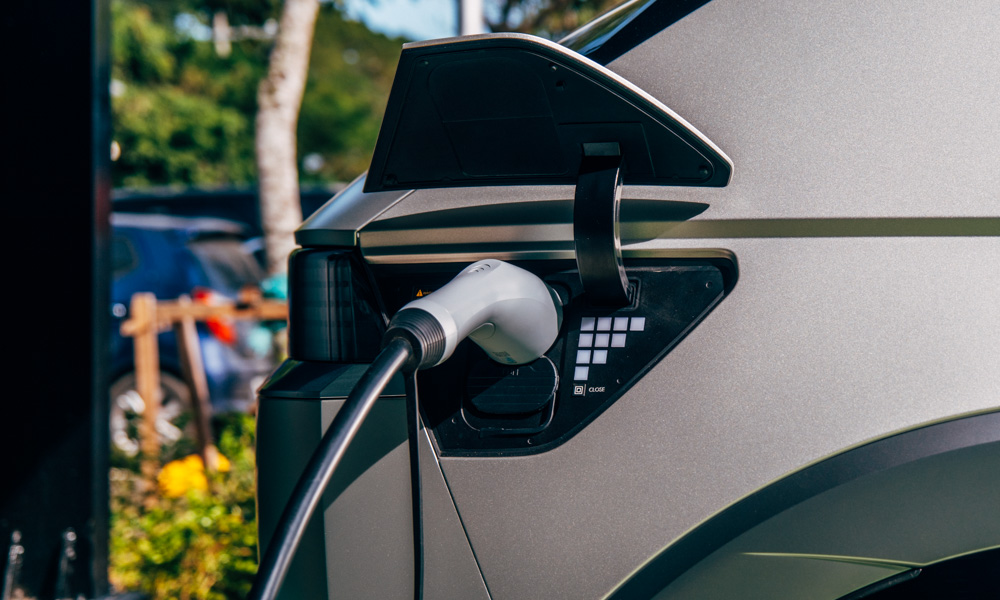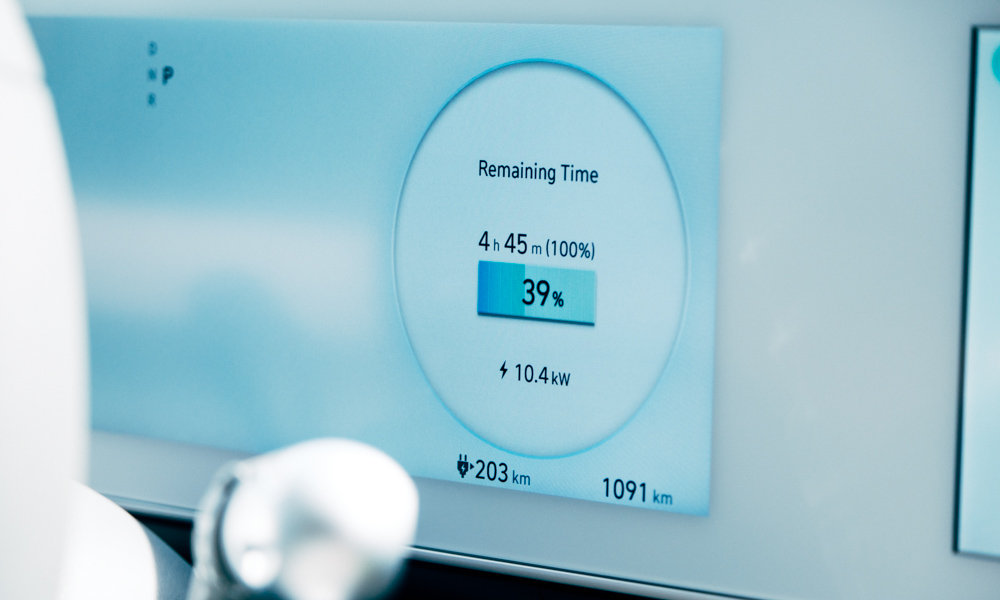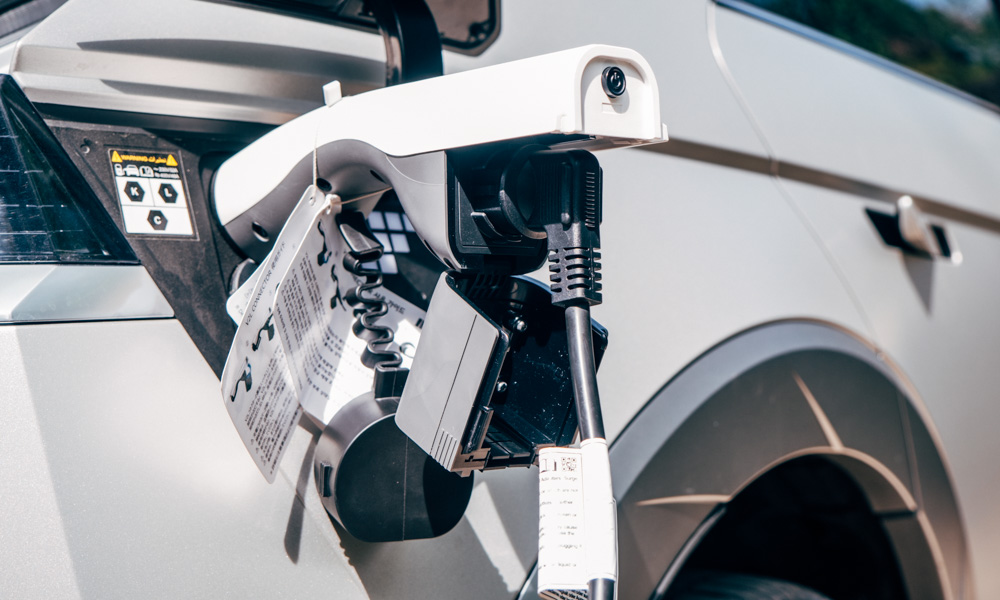 Now, let's talk about juicing up your car. The Long Range comes with a 72.6kWh battery, while the Standard Range comes with a 58kW pack good for up to 451km and 384km, respectively.
It uses the Type 2/CCS port hidden under a motorized flap (don't force it closed), which should be a boon for most EV owners as most establishments use this as their common standard for chargers.
For real-world charging times and range, I was able to run a full day's worth of errands on a Friday, and ended with 49% down from 65% when I first got the car. A trip from Makati to Laguna the next day further brought that down to 39%, but a brief two-hour charge at Solenad 1's 22kW charger brought me back up to 65%. By the time I crawled through SLEX traffic and returned the car in Makati, it was at 59% with an estimated range figure of 294km. Not bad.
It's better to treat an EV like a phone, keeping it topped up as much as possible and plugging it in every night. The car even has the option to limit charge to 80% to preserve battery health, but you can charge up to 100% should the situation call for it.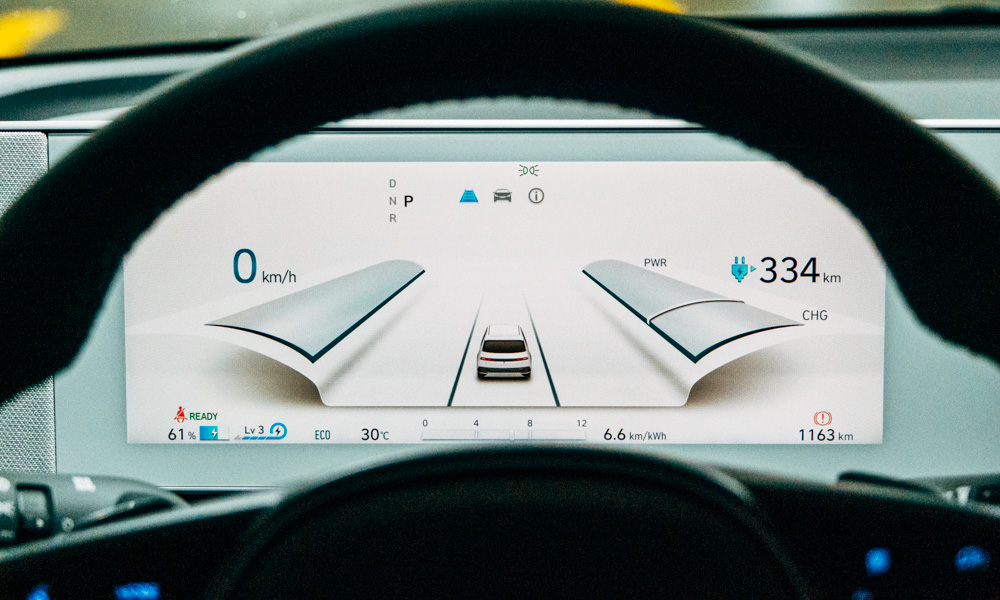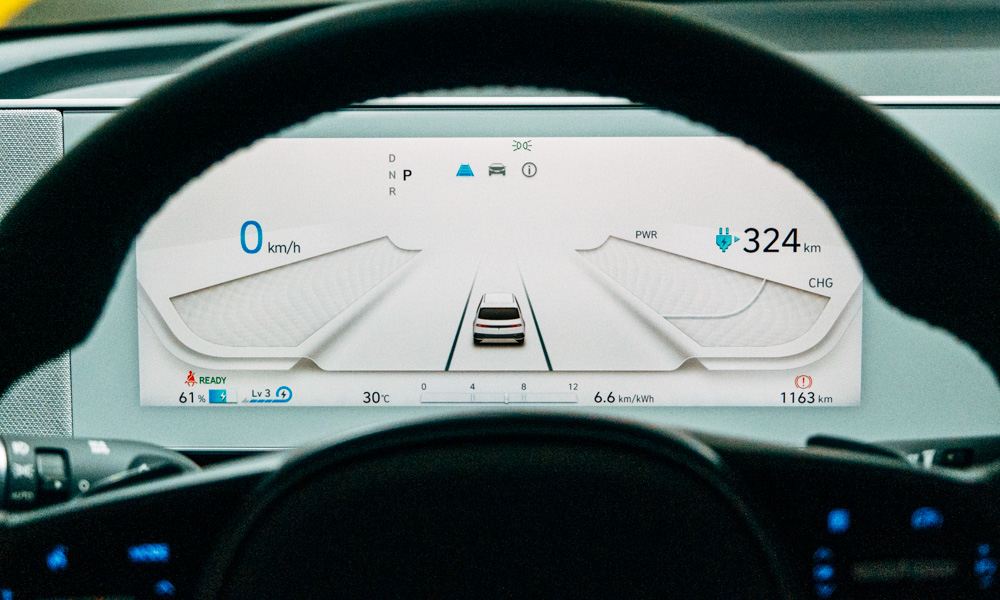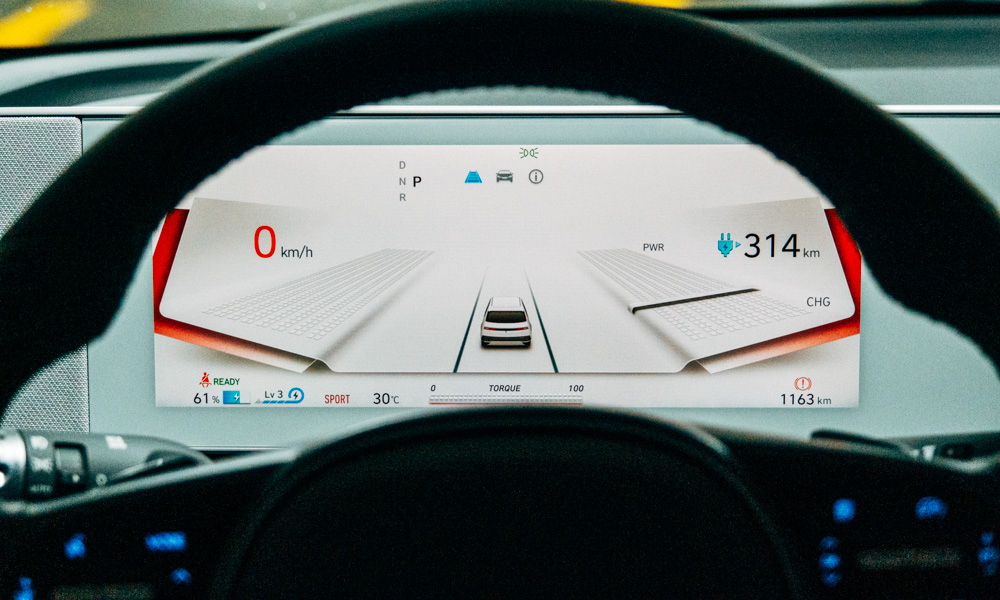 You have three levels of brake regeneration controlled by the paddle shifters behind the steering wheel, each more aggressive than the previous one. Don't like it? You can turn it off entirely and let the car glide. It also coasts if you let off the brakes, just like a regular car. In Eco mode, mashing the throttle also smooths out the instant torque, which is a drive mode I'd recommend to first-time converts.
But you could make it drive like an EV if you wanted to. Want neck-snapping torque? Put it in Sport mode. Turning the regenerative braking all the way up puts you in i-Pedal mode, which is Hyundai-speak for a single-pedal driving mode that slows you down aggressively the moment you let off the throttle.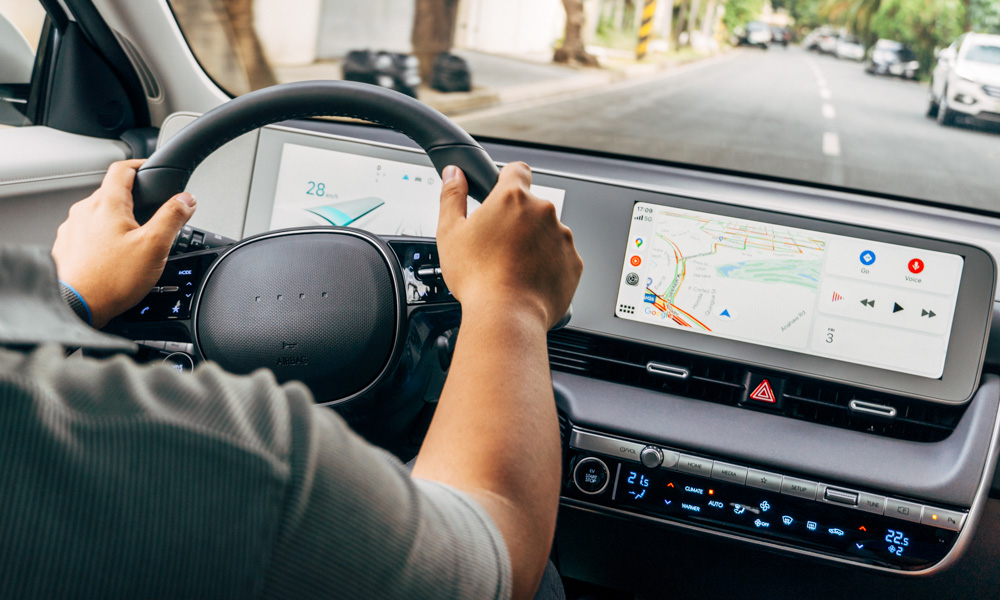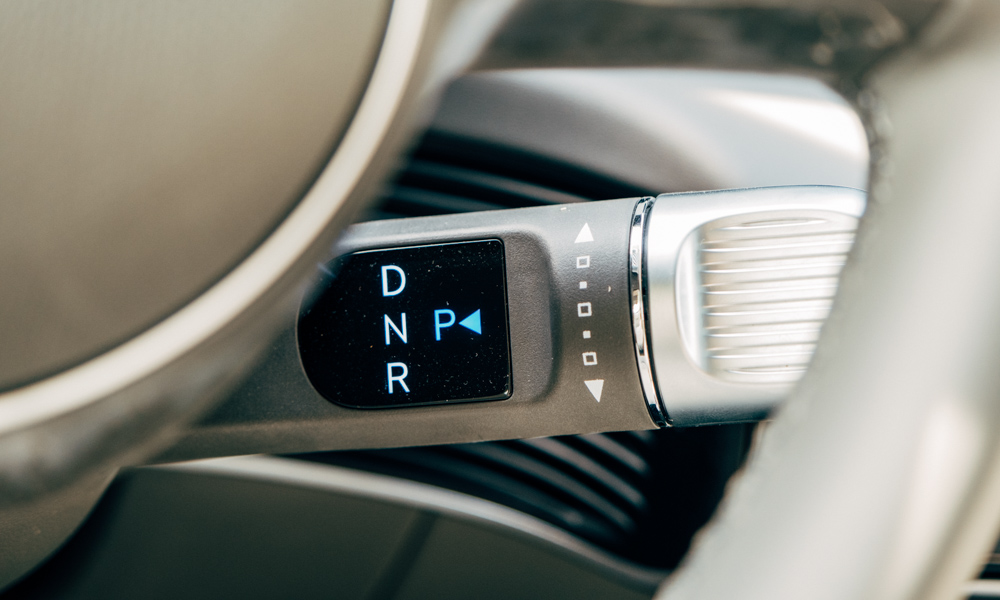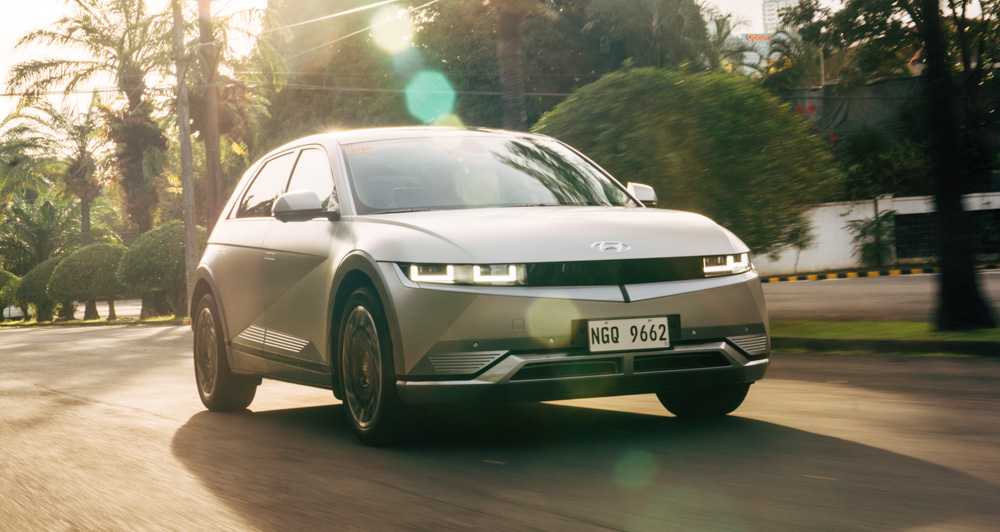 I save the driving aspect for last, because, well, it drives like a normal car. Sans the engine vibrations, of course. It's a very comfortable, confident, and planted ride, and the EV-specific Michelin Pilot Sport EV rubber does a great job of taming tire roar.
No fake sound here, too, just a faint hint of the synthesized coil whine from the single rear-mounted electric motor—and muted wind noise. You just have to get used to the column-mounted toggle shifter to get it into gear. That's all.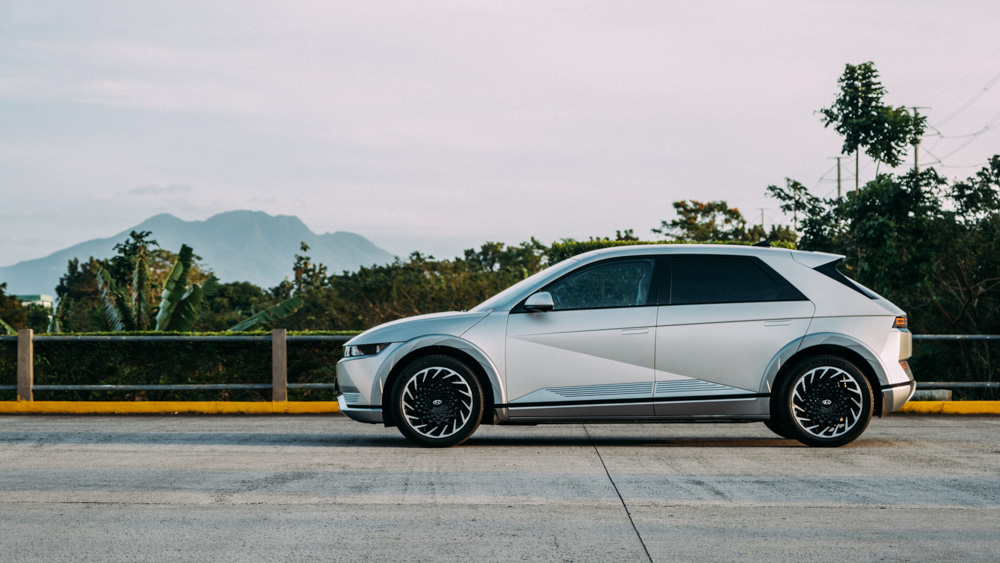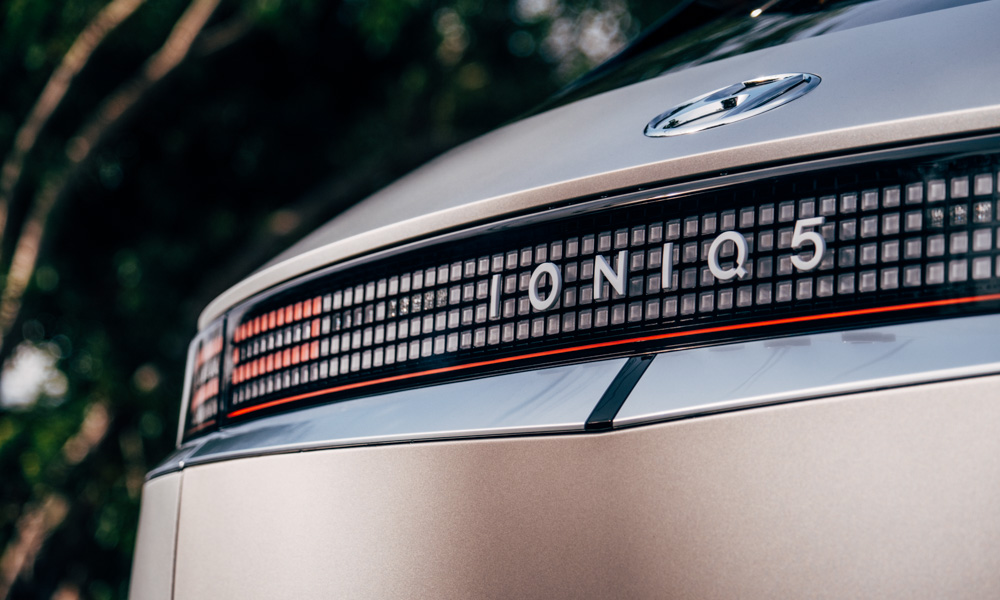 It may just be February now, but I think I have found my favorite car for this year. Aside from the vehicle's deceiving girth, it's a very easy EV to live with, especially when you consider the vehicle's ownership package, which includes a five-year/200,000km warranty, an eight-year/160,000km warranty for the battery, and a five-year/75,000km PMS package.
Each Ioniq 5 will come with an included charger (called the In-Cable Control Box Charger), and a free home wall box charger that Hyundai will install for free (with extra charges if you need longer cables or extra transformers).
There's even a dedicated emergency charging roadside assistance that will help owners in situations when they somehow run out of charge, but that service will roll out eventually after the vehicle's launch, which hasn't officially happened yet. But when it does happen, other automakers will have a very high bar to compete against in the EV space.
HYUNDAI IONIQ 5
| | |
| --- | --- |
| Engine | Permanent magnet synchronous electric motor |
| Transmission | Single-speed reduction gear |
| Power | 215hp |
| Torque | 350Nm |
| Dimensions | 4,635mm x 1,890mm x 1,647mm |
| Drive layout | RWD |
| Seating | 5 |
| Price | P3,698,000 |
| Upside | Concept-car looks, great specifications, and the most bang-for-the-buck EV on the market today. |
| Downside | It's a big car. It's really wide. Don't bring it to narrow streets. |