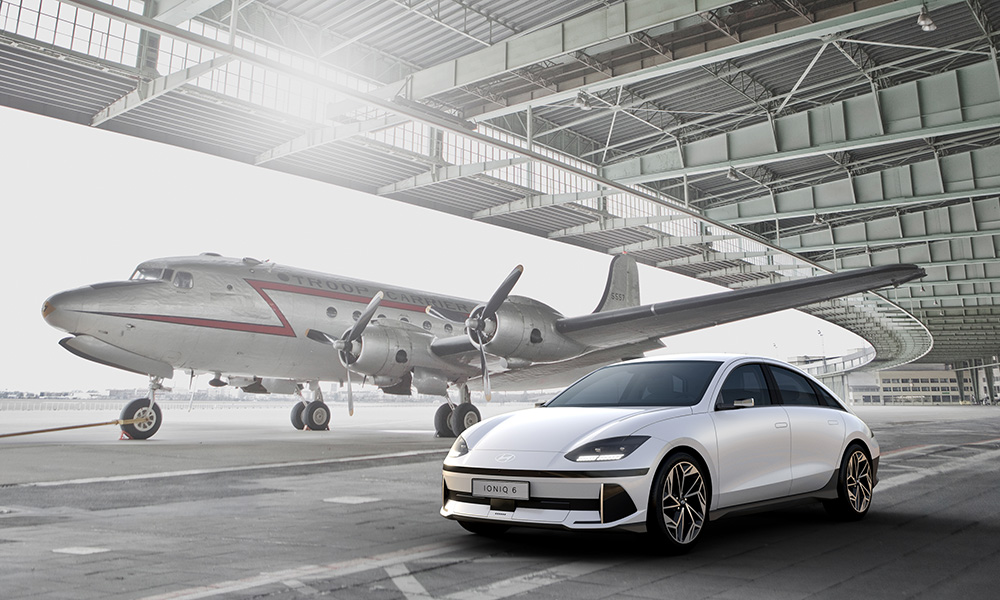 The Ioniq 5 was the Hyundai's first model in its new EV sub-brand sporting a crossover-shaped body characterized by straight edges.
In contrast, the new Ioniq 6 is an elegant sedan with a curvaceous body embodying the concept of an "electrified streamliner."
Taking a step further with this EV, the Korean automaker employed a more radical design language for both the exterior and the interior, using such terms as "emotional efficiency" and "ethical uniqueness" to communicate its values to consumers.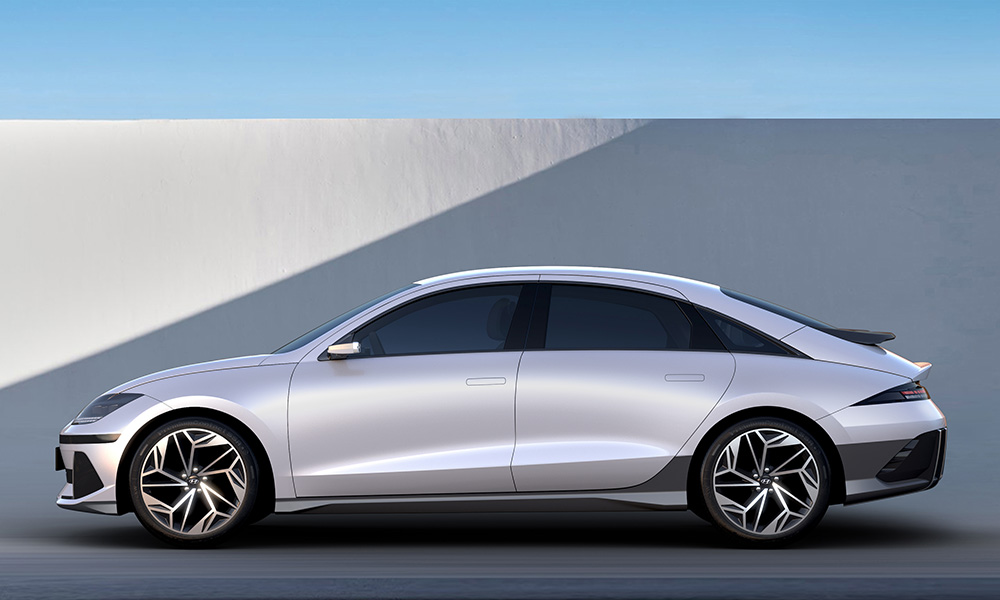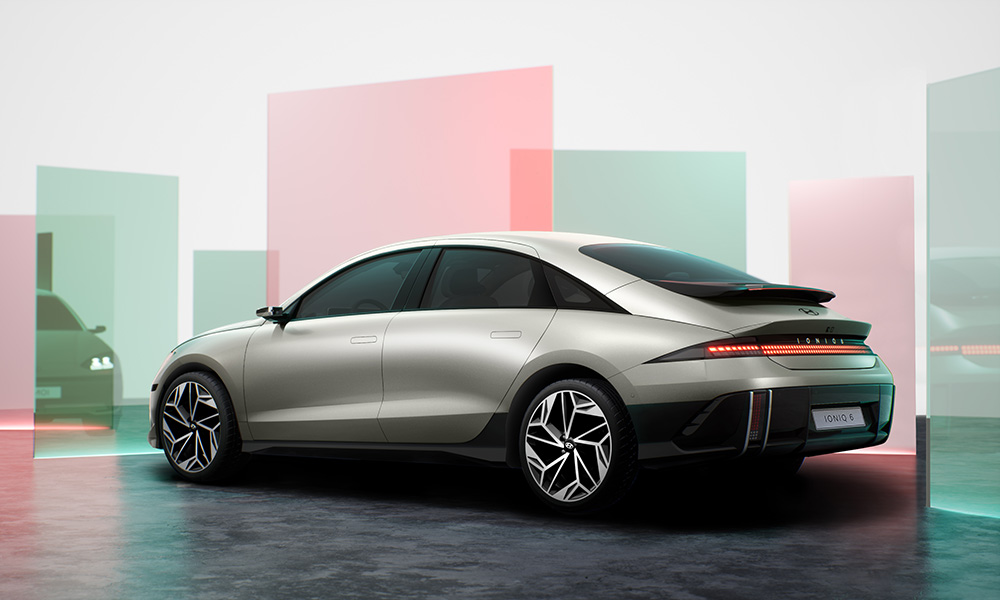 Similar to the Ioniq 5, the Ioniq 6 is a product of the Hyundai Look design strategy to ensure each model has a distinct appearance. At first glance, one notices the simple, clean curves comprising the aerodynamic exterior.
The low nose, the active air flaps at the front, the wheel gap reducers, and the optional slim digital side mirrors allow the car to have a low drag coefficient of 0.21.
Unique to the Ioniq line of EVs, Parametric Pixels are used around the car such as the headlamps, the rear lights, the front lower sensors, the air vent garnishes, and the center console indicator. The Ioniq 6 also bears Hyundai's newly designed 'H' badge at the front and the rear.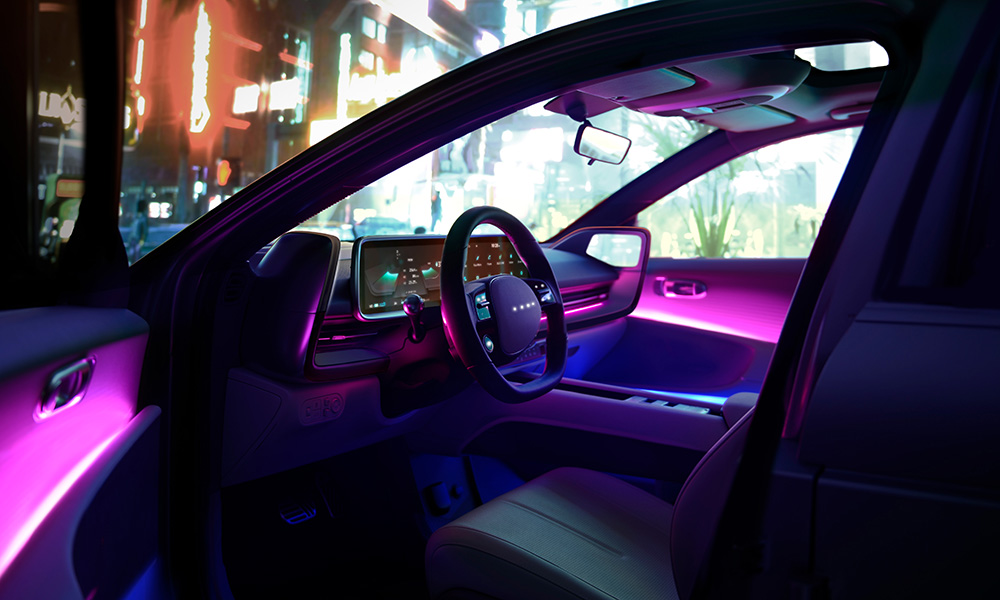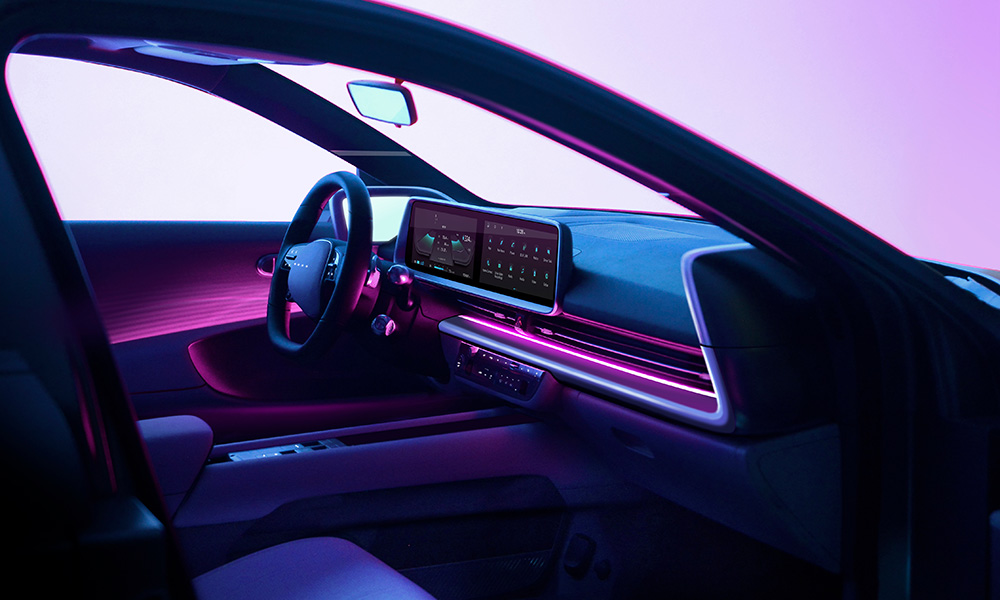 On the inside, the Ioniq 6 features a "cocoon-like cabin" that is simultaneously ergonomic, functional, and aesthetically pleasing. With Hyundai's Electric Global Modular Platform (E-GMP), the space is stretched allowing for more legroom to make the users feel at home.
At the front is a modular touchscreen dashboard with a 12-inch infotainment display and a 12-inch digital cluster to ensure the driver has everything at a fingertip's reach.
The unique Dual Color Ambient Lighting allows users to choose from 64 colors and six dual-color themes to decorate the interior.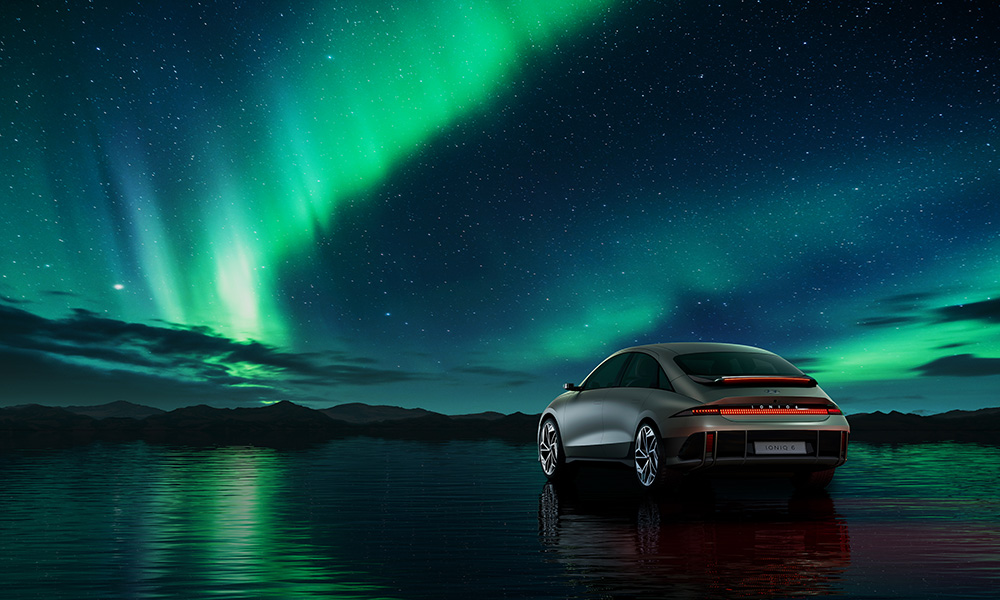 In line with Hyundai's commitment to sustainability, various eco-friendly materials are used throughout the interior. These vary with the trim and include eco-process leather (seats), recycled PET fabric (seats), bio TPO skin (dashboard), bio PET fabric (headliners), bio paint derived from vegetable oils (doors), and for the first time for the Ioniq sub-brand, recycled fishing nets (carpets).
As part of the design reveal, Hyundai released a 3D film showing on digital billboards in Seoul, London and New York City. The world premiere of the Ioniq 6 will take place later this month.