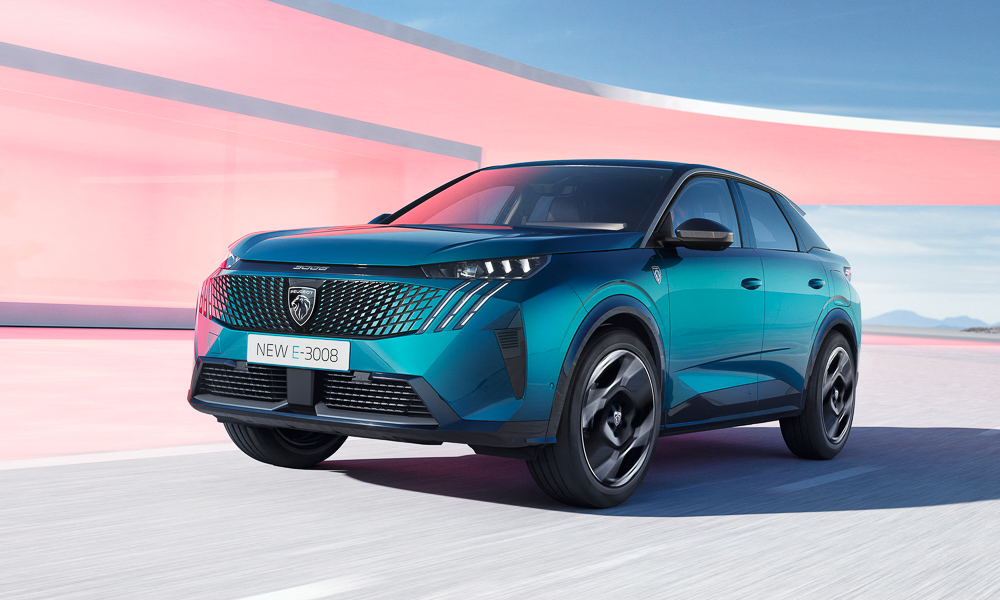 Peugeot has recently taken the covers off the e-3008, the brand's newest foray into the compact crossover segment. It is initially available with three EV powertrains and, further down the line, hybrids. While the bigger e-5008 becomes even more family-oriented, the e-3008 is more compact, exuding its dynamism and vibrance to appeal to a more youthful market.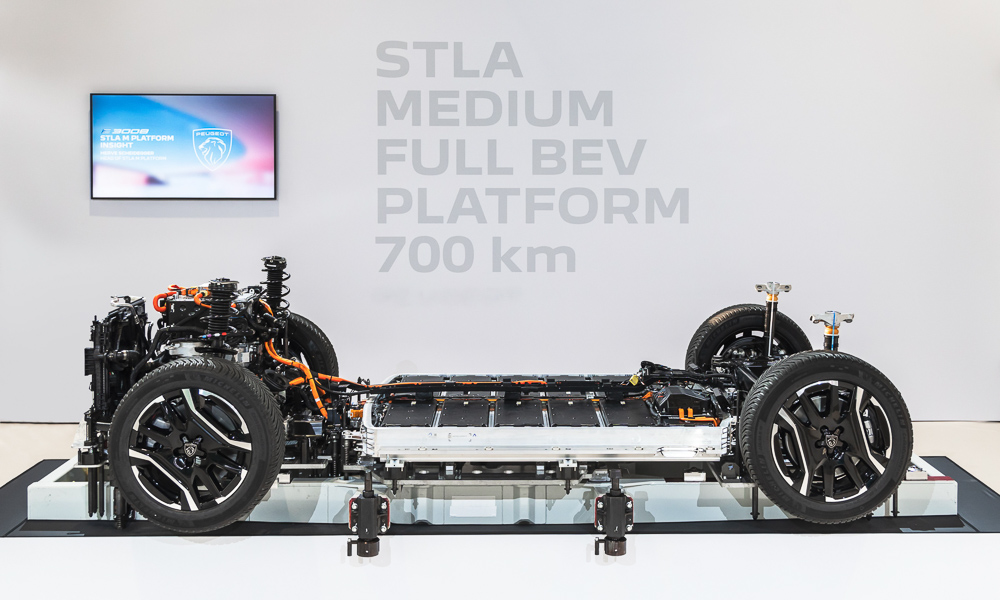 It is built atop the all-new Stellantis-engineered STLA-Medium platform that replaced Peugeot's EMP2 architecture. The EMP2 underpinned 1.32 million cars over its seven-year life, making it a huge success.
The automaker envisions even greater heights for the STLA-Medium platform. Counting all other derivatives and variants, it hopes it forms the basis for as much as two million vehicles per annum thanks to the platform's greater modularity for a wider variety of vehicle sizes and segments. Peugeot is confident in the booming growth of the compact crossover segment.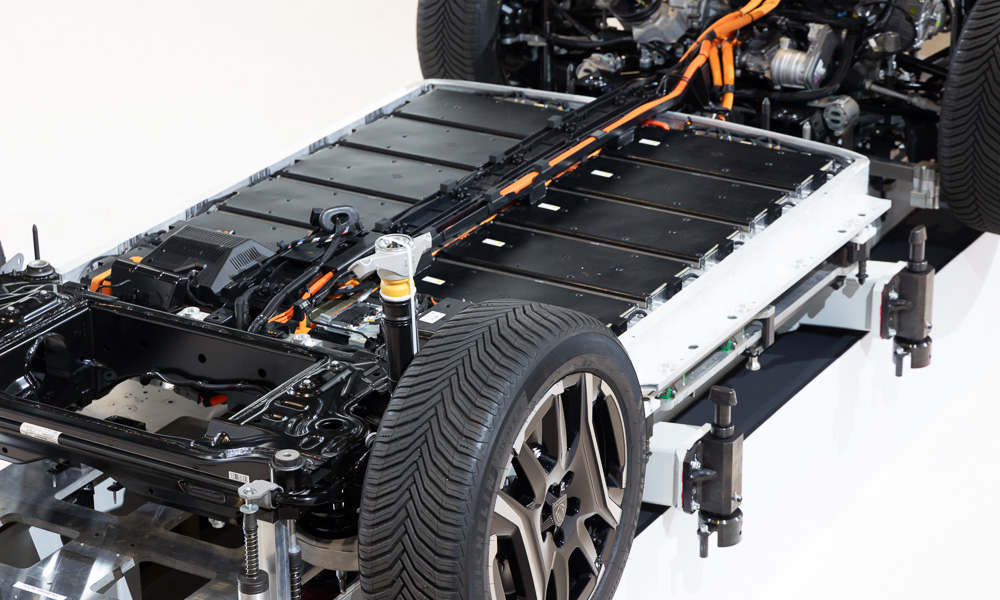 The STLA-Medium platform is natively front-wheel-driven, and the base EV version delivers 210hp and 340Nm, with a range of 525km. A long-range version is available, too, with 230hp and a whooping 700km range.
Lastly, an all-wheel-drive variant with dual electric motors will deliver 320hp and a 525km range. A huge part of its impressive range can be credited to the fastback's 0.28 drag coefficient, special low-resistance wheel bearings, special low-rolling-resistance tires, efficient steering system, and a cooling system that keeps the batteries cool while providing heating for the interior in cold climates.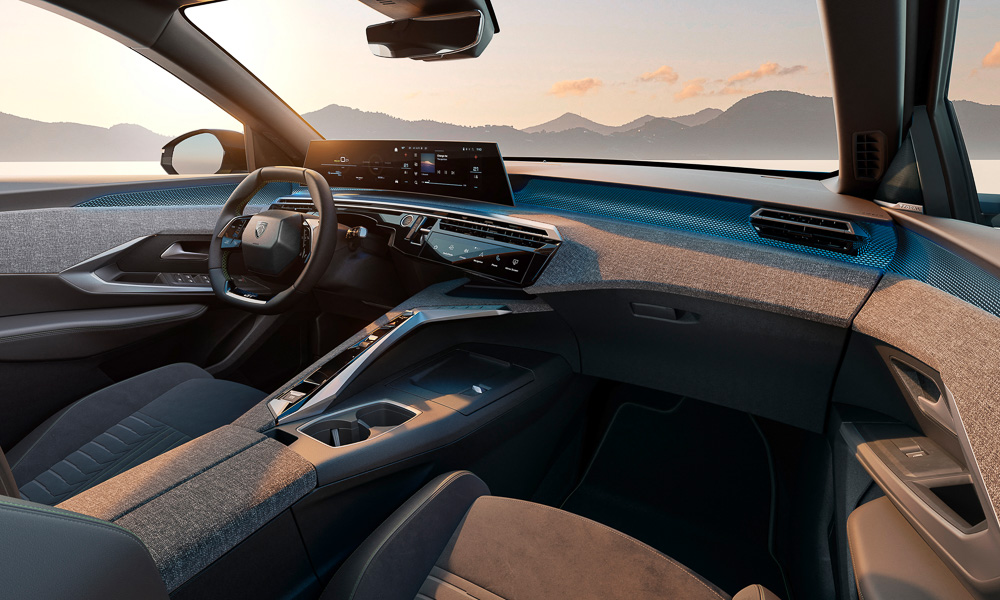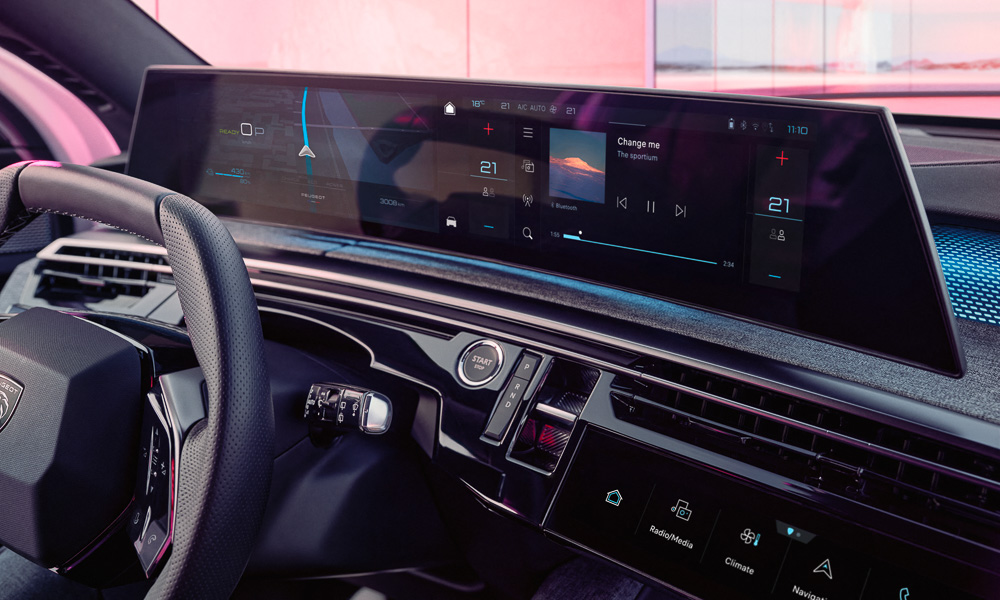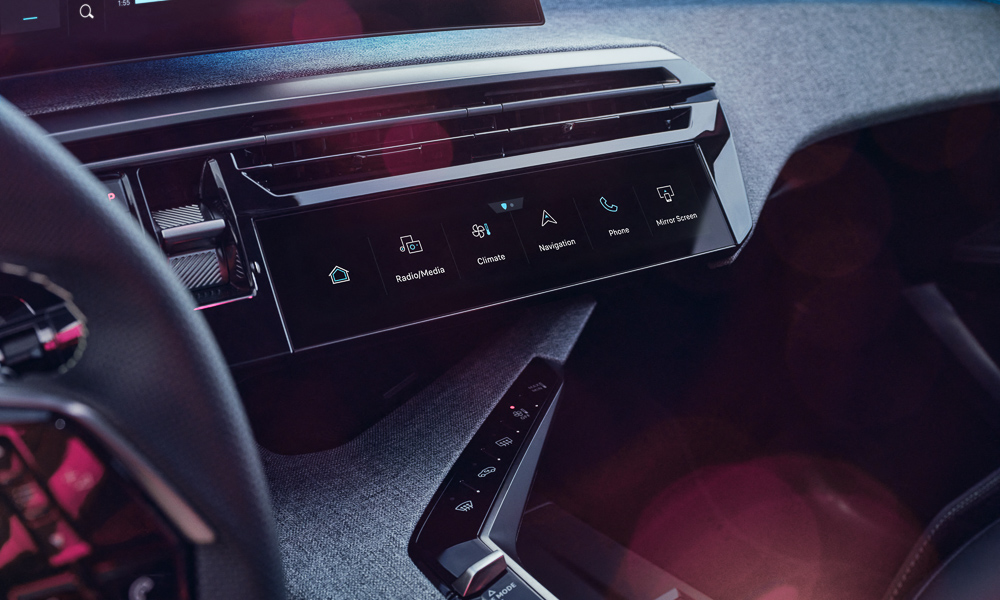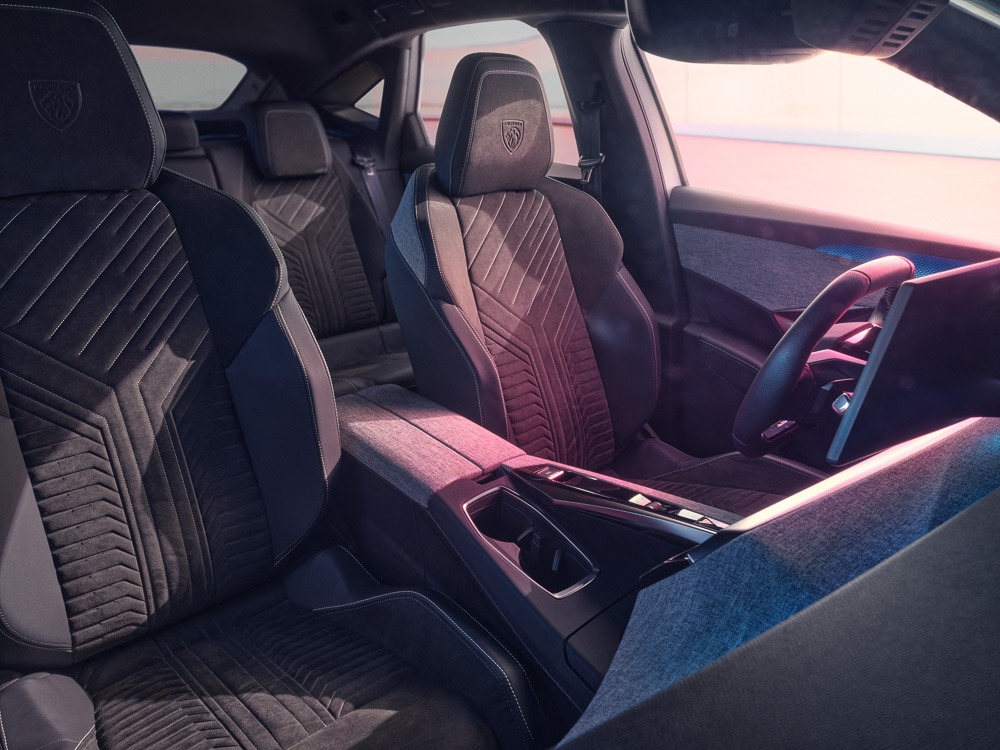 Inside, the spacious interior of the top-spec e-3008 variants will get the latest i-Cockpit iteration from Peugeot, featuring a massive 21-inch panoramic screen that forms the basis of the instrument cluster and the infotainment system. The base models will get dual 10-inch screens instead.
A new steering wheel houses auxiliary controls for the infotainment system and other in-car functions. There are also 10 user-defined quick-access switches to enter the various other vehicle functions and settings. Apple CarPlay and Android Auto are, of course, standard for all models.
A Focal surround-sound hi-fi system is also available on the top-tier variants. It also has voice command, prompted by "OK Peugeot" followed by instructions for the infotainment or climate control functions. A 15W wireless phone charging pad is located underneath the toggle switches on the center console.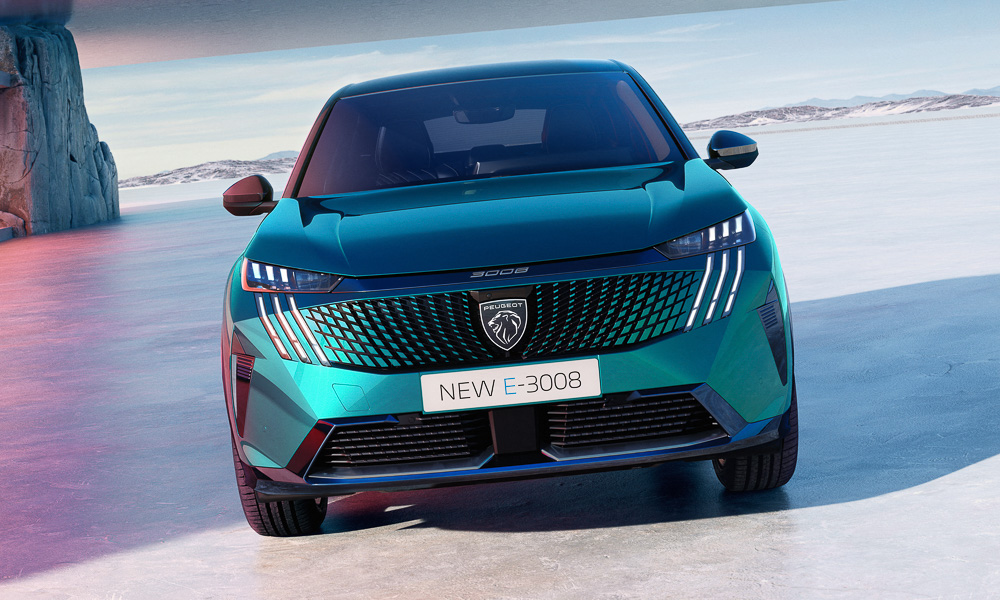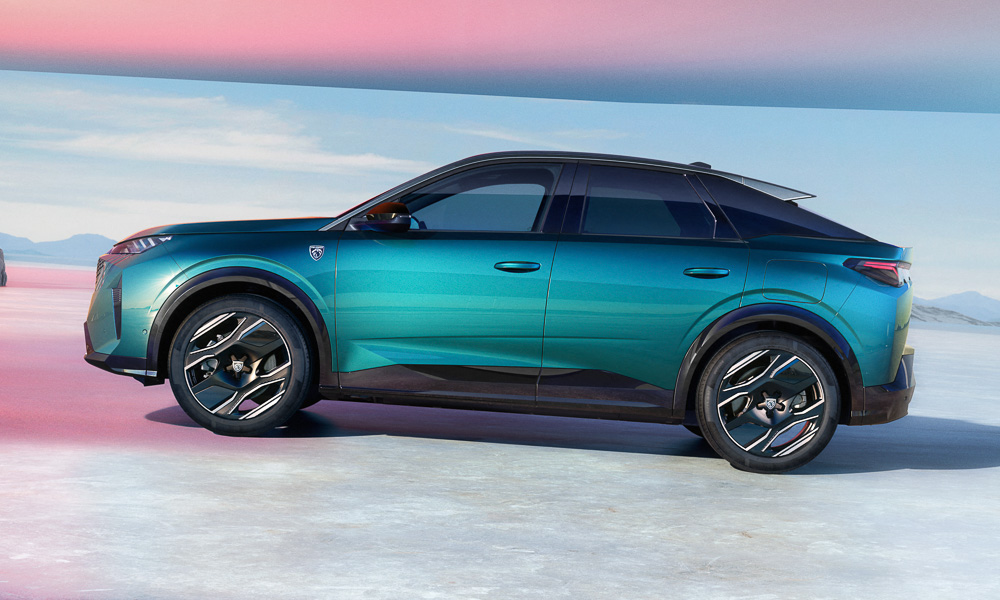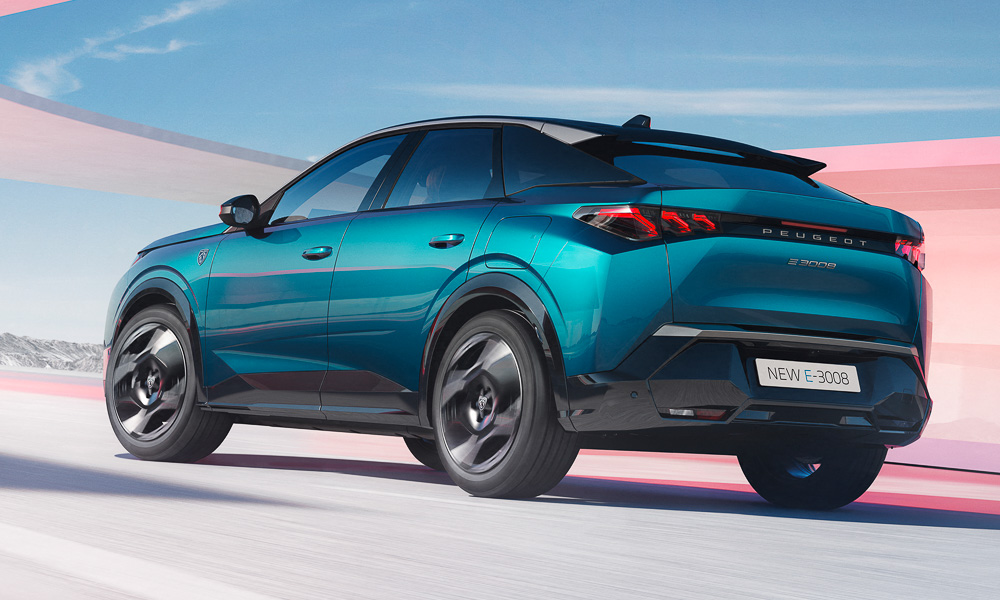 Outside, the e-3008 gets a new front grille to distinguish it as a new EV model. It is framed by a sleek three-claw LED headlight design that features Peugeot's pixel LED technology, altering its beam depending on road and traffic conditions automatically. It has a fastback rear end (a modern design trend) highlighted by a spoiler that looks like it's floating at the edge of the roof.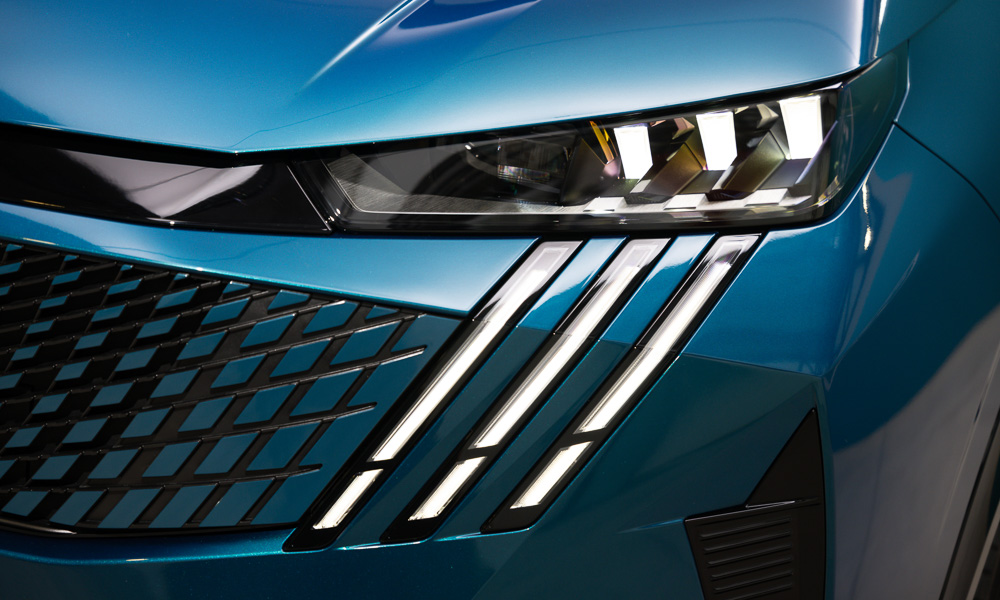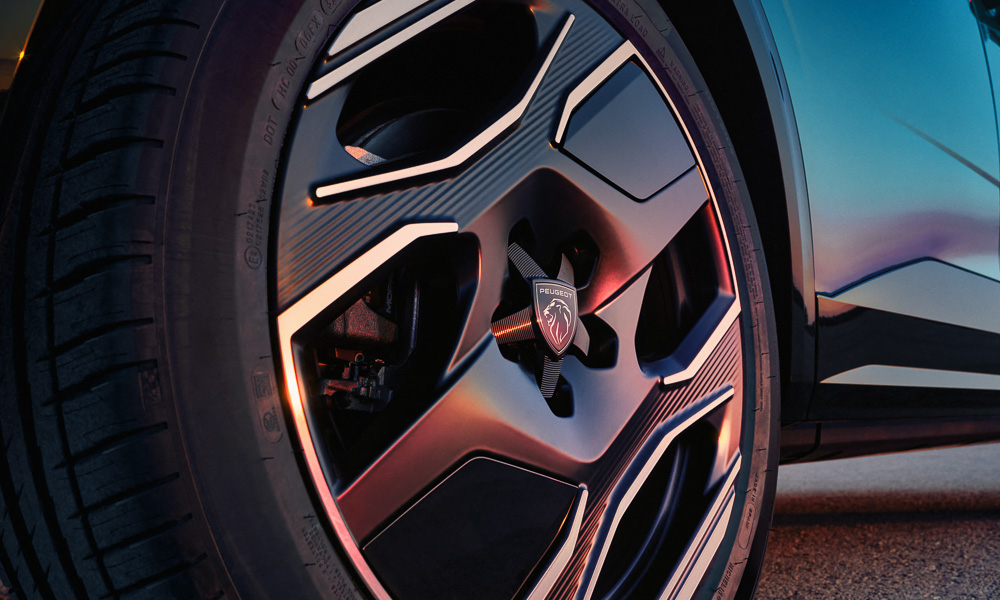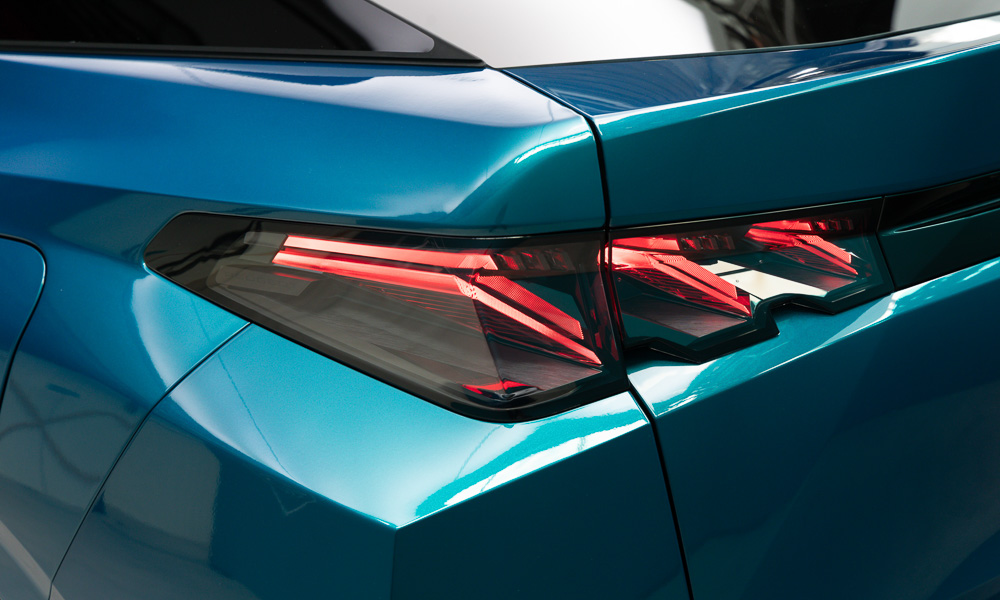 The base model weighs 2,114kg, 500kg of which is from the battery pack alone. Peugeot promises over 70% battery life health over an eight-year or 160,000km period.
Coincidentally, 500kg worth of material is classified by Peugeot as "green." Recycled plastics are used for all exterior plastic body parts.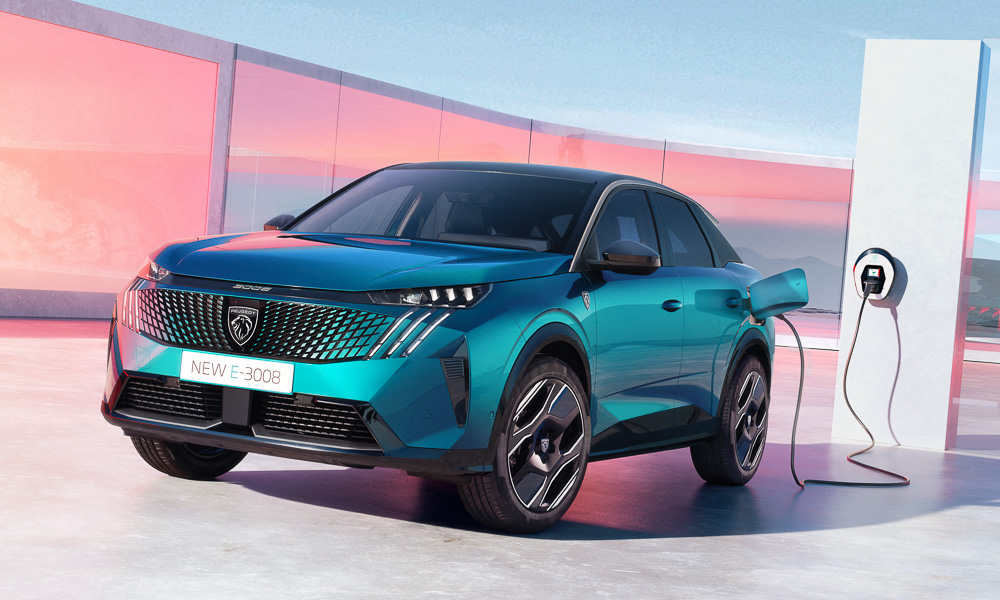 Three charging modes are available: two onboard AC modes that charge at 11kW (standard) and 22kW (optional), and a DC charger with a super fast-charging of 160kW. The third DC charging mode can deliver 80% charge in 30 minutes. It also has regenerative braking with three levels of recovery and auto-braking. And the e-3008 can also be used to charge small electrical equipment, supplying 3kW at 16A.
Peugeot is proud of everything being resolutely French, with all major components built or assembled in France. The electric motors are made in the Stellantis-Nidec joint-venture facility in Trémery; the gearbox is made in Valenciennes; the batteries come from Mulhouse; and everything comes together at Peugeot's home in Sochaux.
Currently, there are no plans to manufacture or assemble the e-3008 anywhere else in the world, and it's unclear if we will get this in the Philippines. Let's hope we will.