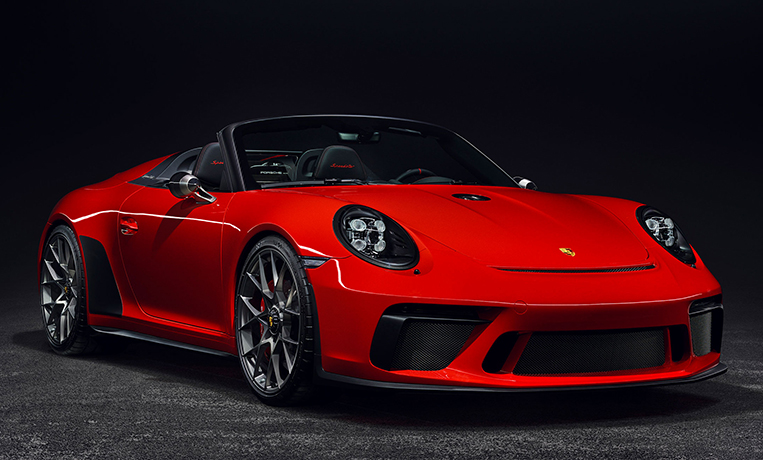 Back in June, Porsche gave itself a rather nice present to celebrate 70 years of building sports cars in the form of the gorgeous 911 Speedster Concept. Back then, the firm hinted at the possibility of the concept car becoming a production vehicle, and we assume that must have been enough for excited (and wealthy) fans of the brand to start sending blank checks to Stuttgart, as Porsche has just announced that a limited production run of the vehicle will go ahead.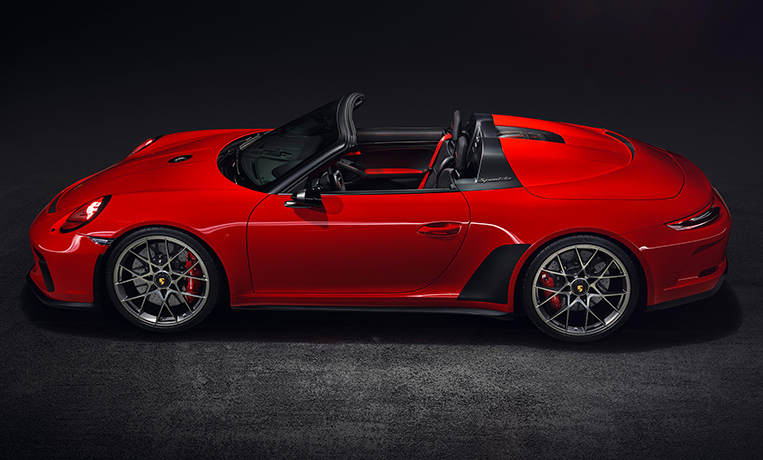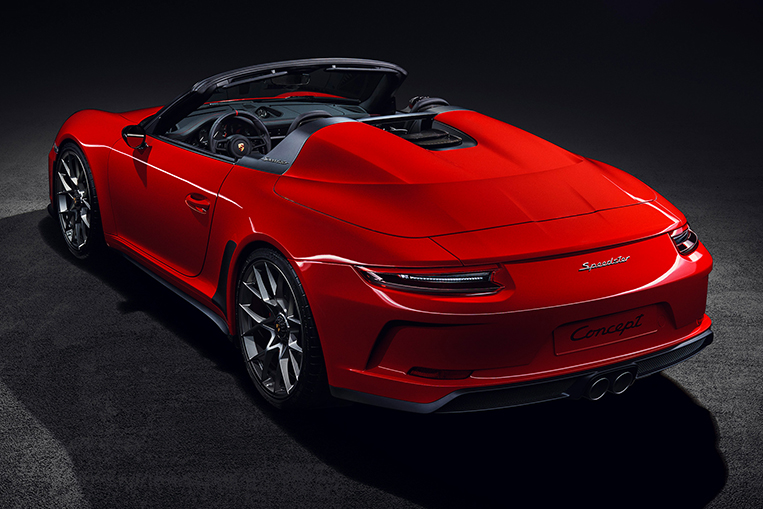 Only 1,948 units of the new Speedster will be built, with the number obviously referencing the year 1948, when the Porsche 356 "Number 1" received its operating license and started a long lineage of amazing road cars. The new version wants to remind the world of the 1988 911 Speedster—even sporting the same tone of red. But detail-loving purists might note that the wheels have changed from the concept stage, and now look much more in line with modern rims rather than the old-school Fuchs-style alloys. According to Porsche, the huge 21-inch center-lock wheels take their inspiration from such racing cars as the 911 RSR and the GT3 R.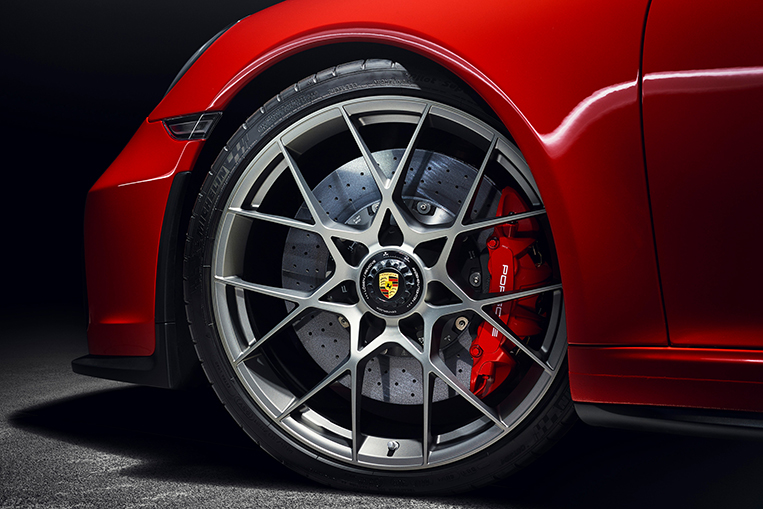 The newest member of the Speedster family was created by Porsche Motorsport in Weissach, which gathered a few colleagues from the brand's style and manufacturing divisions to create this special offering. The body is based on the 911 Carrera 4 Cabriolet, while the chassis was taken from the 911 GT3. Sitting in the back of this Guards Red head-turner is a naturally aspirated flat-six engine churning out more than 500hp and revving up to 9,000rpm. No word yet on any other performance figures, but we reckon it will be plenty enough to slowly cruise around town and harvest admiring glances from passersby, which is what most of these cars will probably be used for anyway.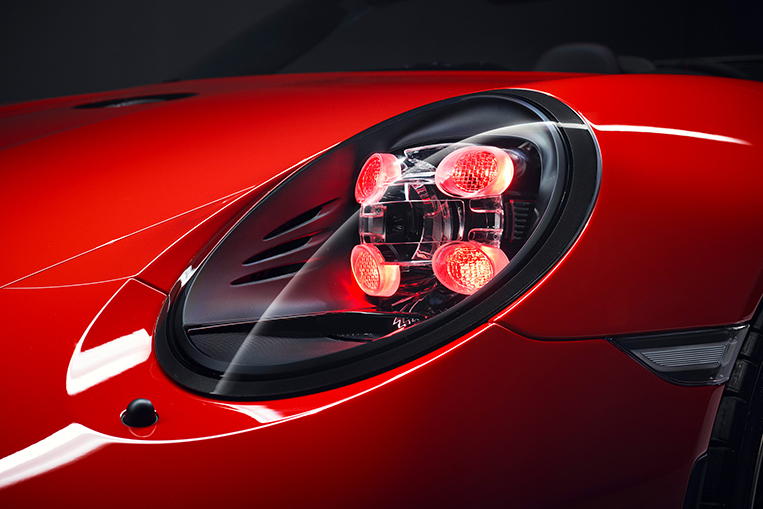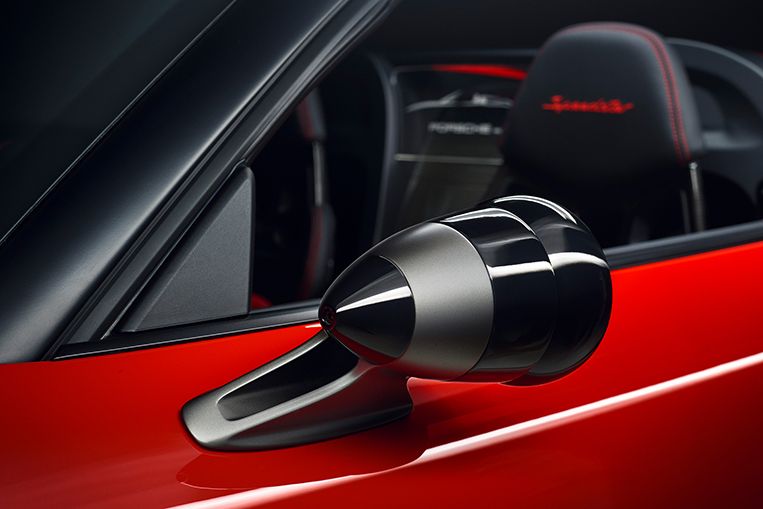 The front and rear lids—as well as the bumpers—are made from lightweight carbon fiber. Meanwhile, the exhaust system sports titanium tailpipes, and the retro-style wing mirrors and the fuel tank cap are made from black chrome and platinum.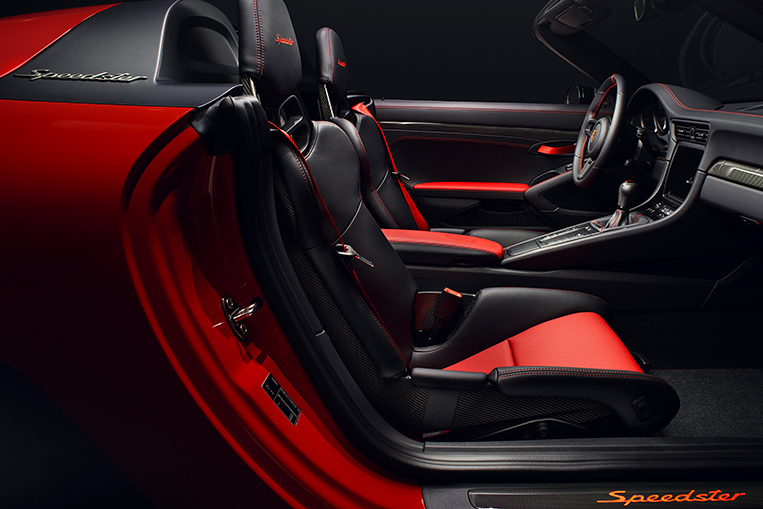 Inside, it's a combination of red and black leather that can be protected from any sudden downpours via a lightweight tonneau cover instead of a fully convertible soft top. Pricing hasn't been released yet, but expect a hefty premium added to the price of a normal open-top 911. Not that this will put off Porsche enthusiasts. Any special-edition model coming from Zuffenhausen usually sells like hotcakes, and this one surely won't be any different.