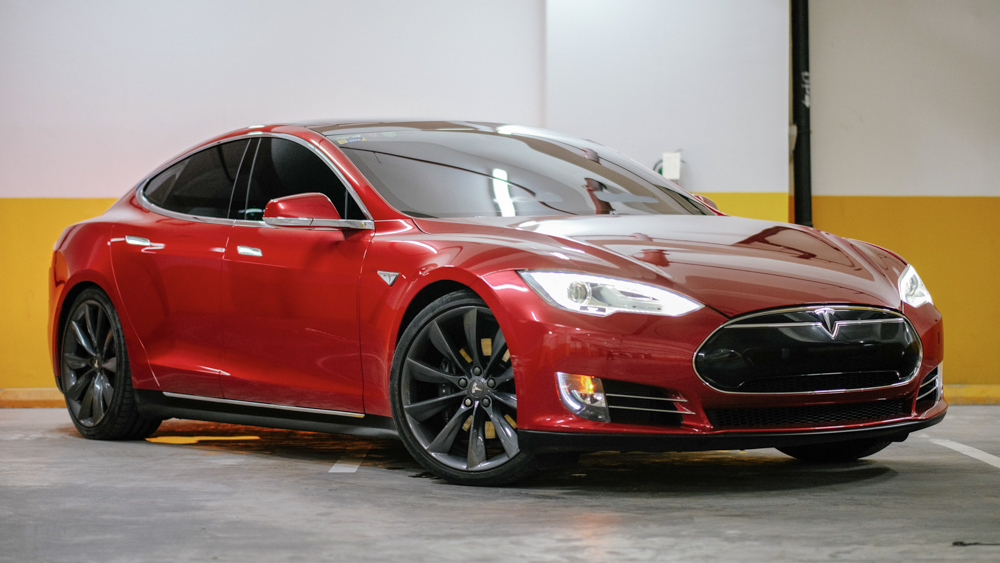 The Tesla Model S needs no introduction. If you're interested in the car's impressive numbers and how a brand-new one drives, this isn't the article for you. However, if you want to know about what it's like to actually own and drive a Tesla in the Philippines, read on.
I've been given the chance to spend a day with this 2013 Model S P85+ and its proud owner. I got to know what his ownership experience was like. As a bonus, he even let me have a few minutes of seat time behind the wheel. If you're keen to own an EV yourself, here's what you need to know.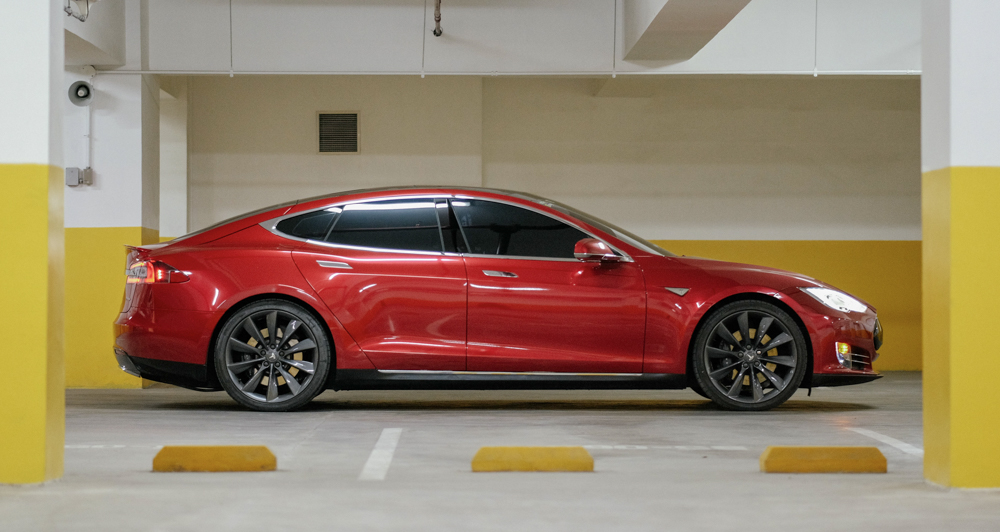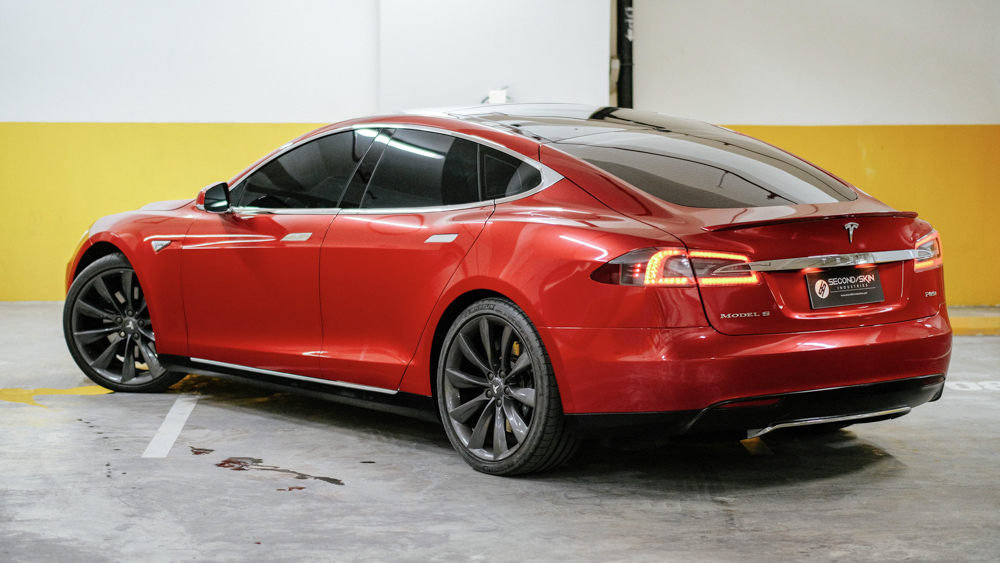 CHARGING
We all know that the Philippines doesn't have an established network of chargers. In its owner's home, the Model S is juiced up with a first-generation Tesla wall charger. It can top up a near-empty battery in around eight hours, so the car usually gets hooked up the moment it arrives.
As for charging on the go, certain Unioil outlets have public charging docks. In the Model S's case, just be sure to have the optional OEM CHAdeMO adapter (P20,000) as Teslas use a proprietary connector. The owner also has a corded mobile connector (P25,000) that plugs into any standard wall socket and lets him charge the car practically anywhere.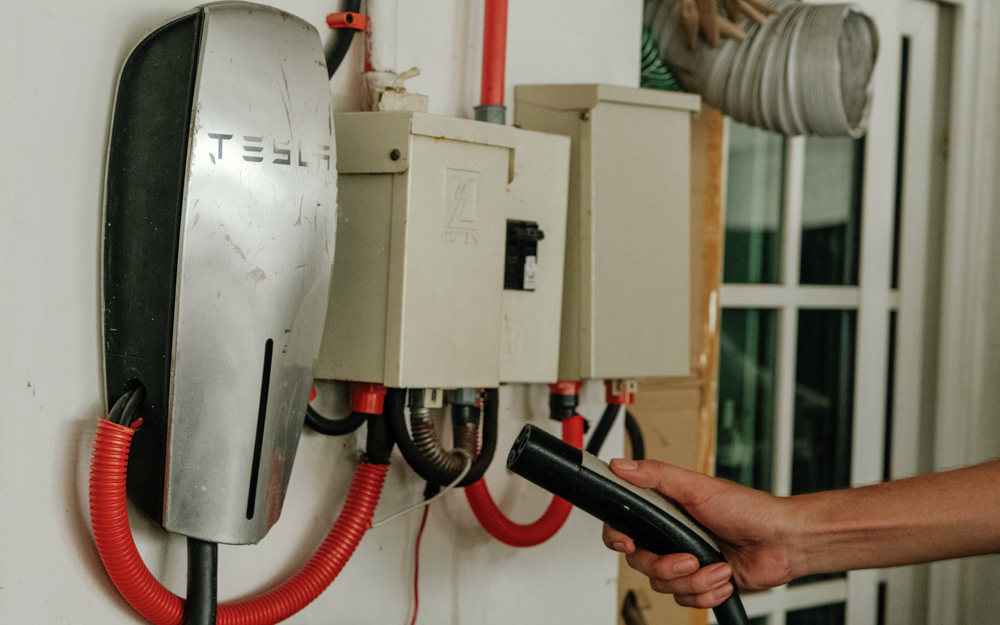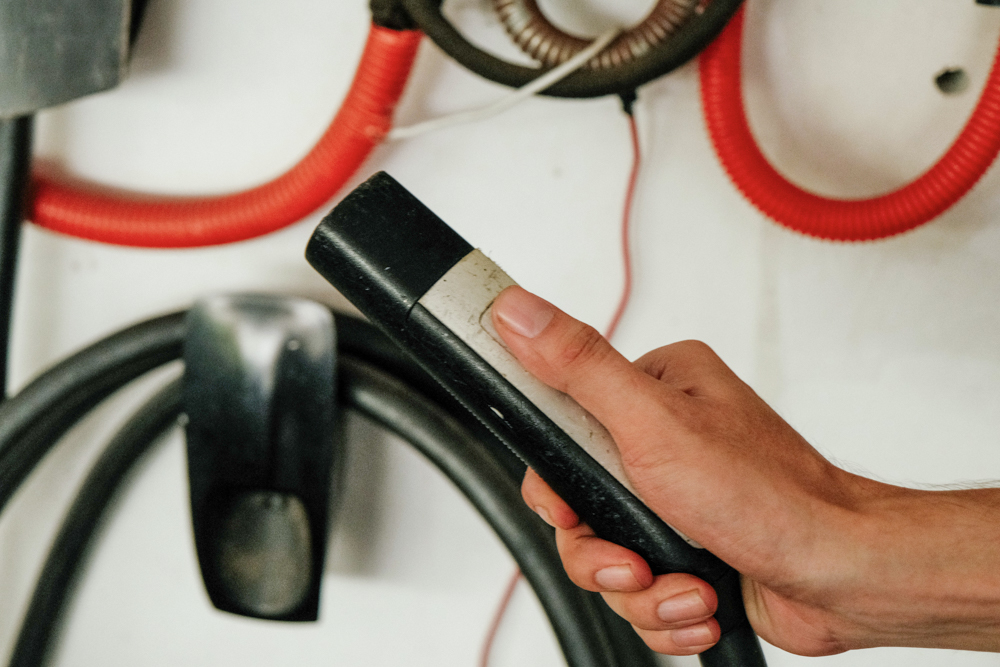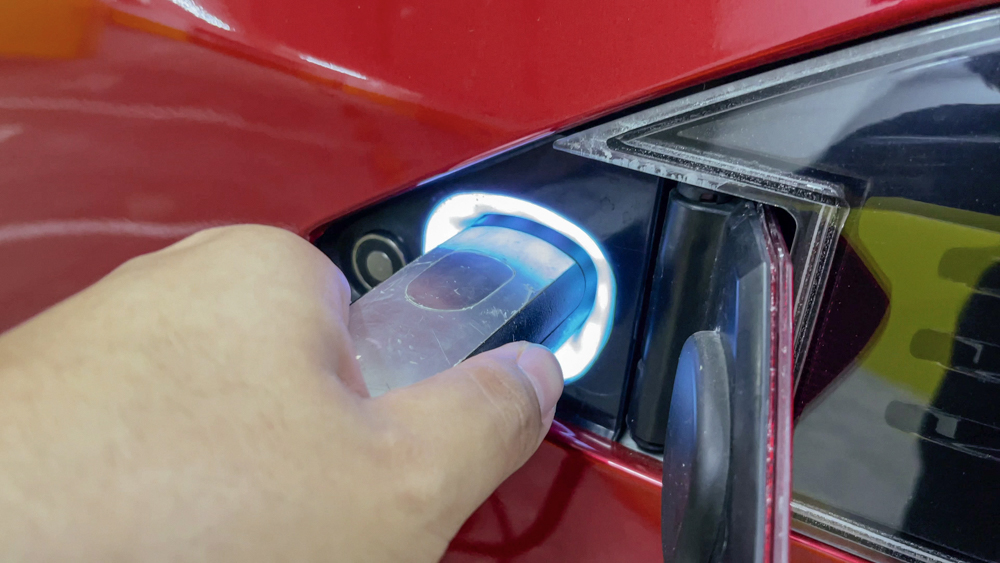 DRIVING EXPERIENCE
The Model S is a little different from a piston-engine car with an automatic gearbox. You can practically shift into drive the moment you jump in. Hit the accelerator and the car lurches forward silently. All you hear is the whir of the air-conditioner and a tiny bit of tire noise. It also doesn't creep forward when you let off the brake, but a quick setting change can simulate this.
It's difficult not to talk about the way this car gets up to speed. There are countless online videos of the Model S humiliating supercars on the drag strip, as well as passenger reactions during hard acceleration. I can honestly say that the hype surrounding the car is true. It slammed me and my colleague back into our seats as we made our way to 100km/h in 4.6 seconds. Bear in mind that this isn't even the latest Model S with "only" 470hp and 601Nm on tap.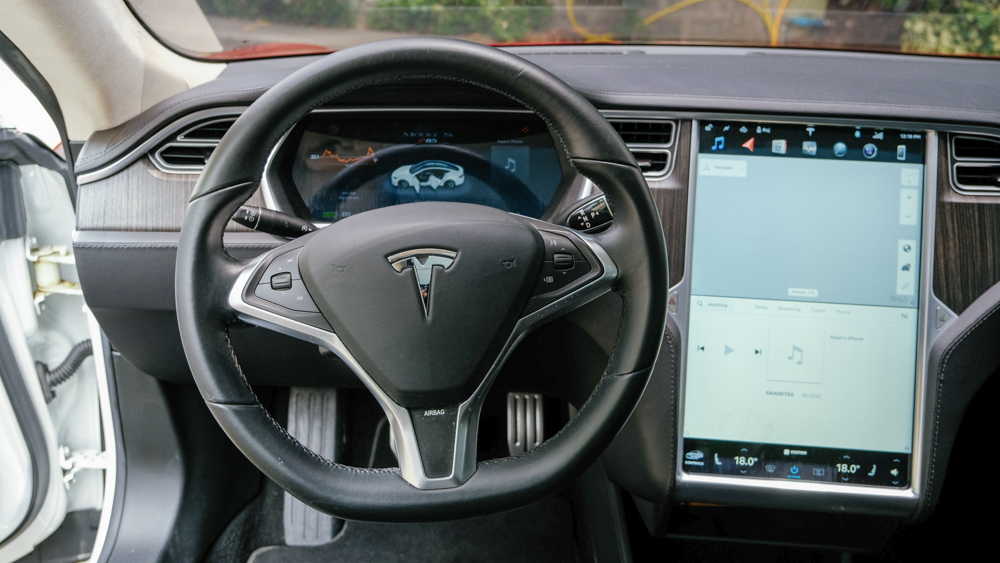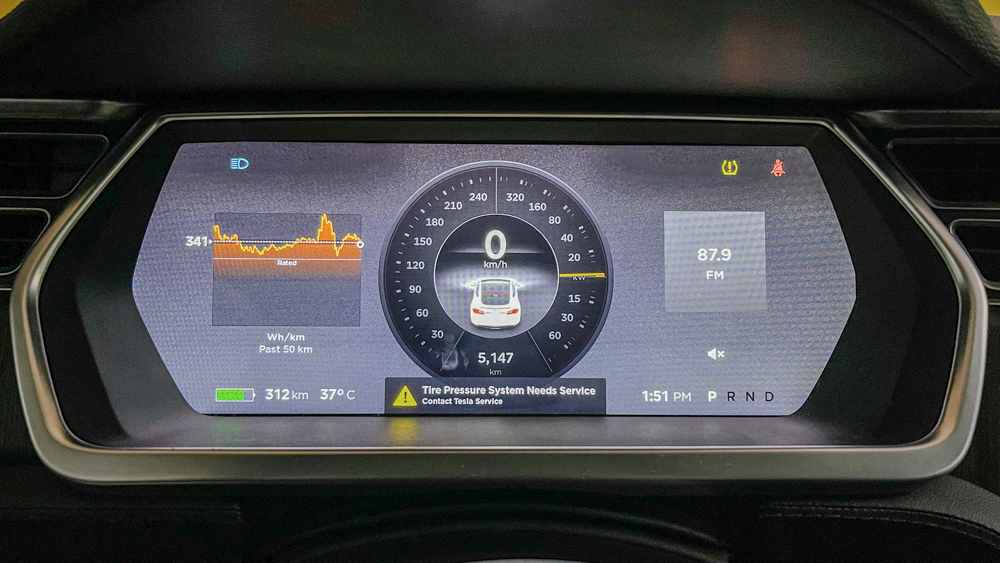 Despite that savage straight-line performance, the car is a comfortable cruiser. The height-adjustable air suspension easily irons out potholes and clears speed bumps. A recent software update even allows the GPS to remember locations where the suspension system is frequently adjusted so it can do it on its own.
Of course, there are some quirks to the Model S's switchgear. Almost everything that can be controlled like wipers and cabin temperature is found in the center screen's labyrinth of menus. Simply put, it's like getting used to a new smartphone. I don't think technophobes will like this car very much.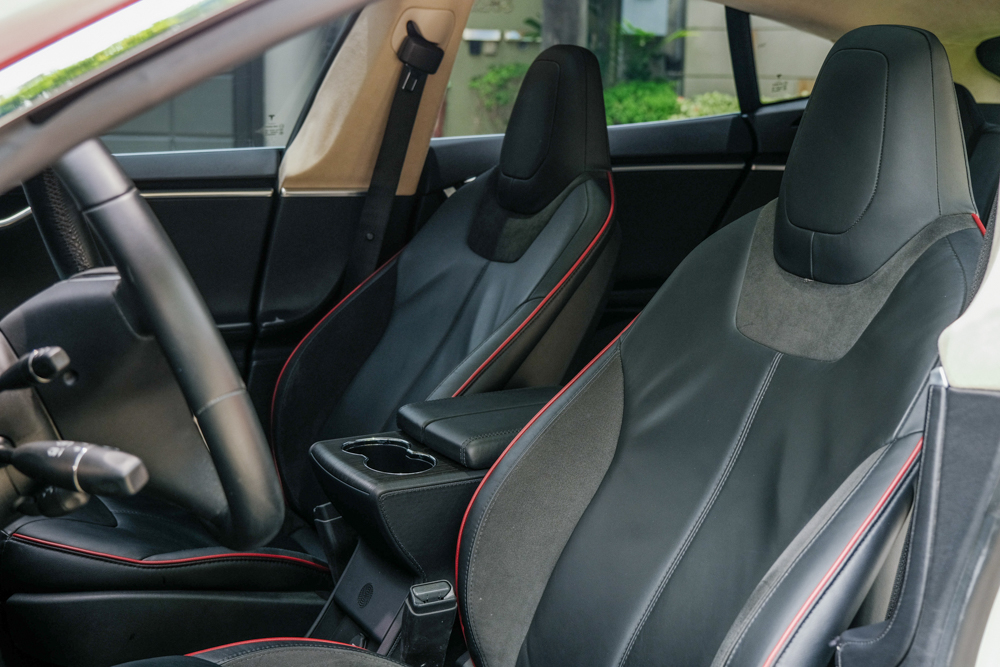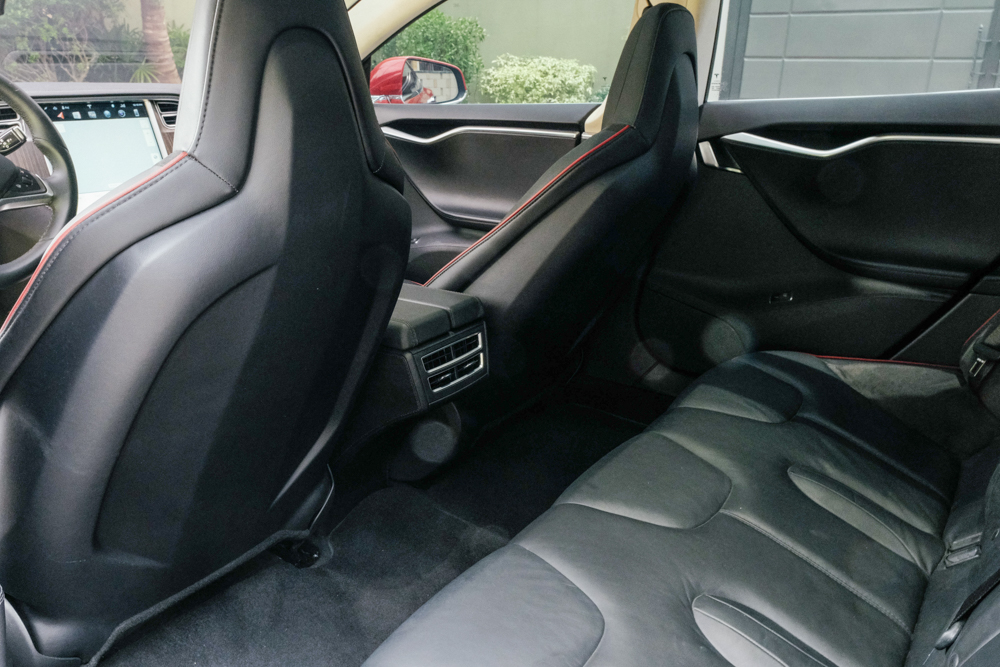 PRACTICALITY
Because the Model S doesn't have a tunnel where a driveshaft or exhaust system would normally pass through, the floor is completely flat. Four adults and one child can be comfortably seated even on long trips. Both the front and rear trunks are quite big, so you don't lose out on cargo space.
Speaking of long trips, this Model S's 85kWh battery pack originally had a range of up to 426km. With the battery's performance degraded over a period of seven years, the car still manages single-charge endurance of 341km. That's still pretty impressive, and it is also an indication of how much battery tech has evolved compared to EVs that came before.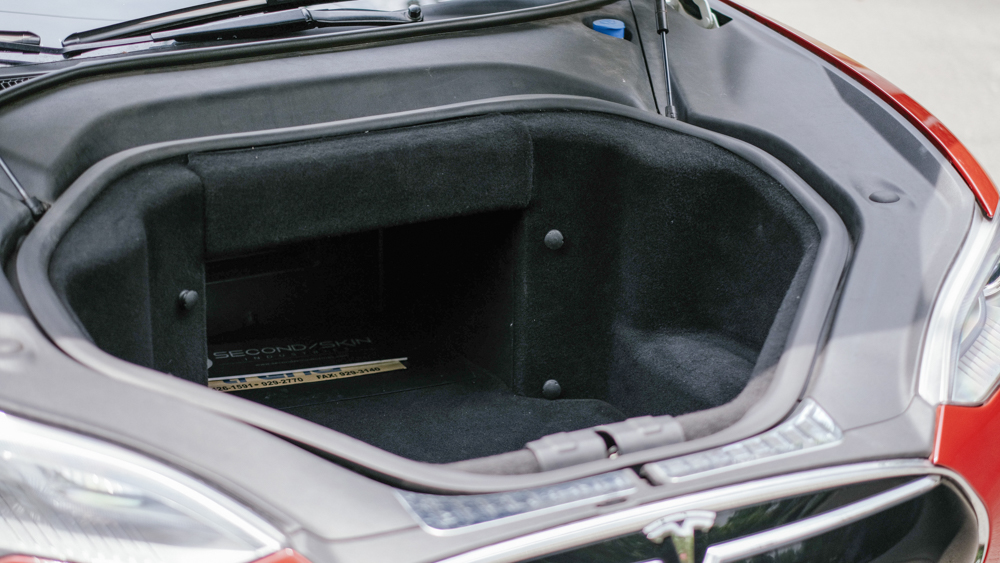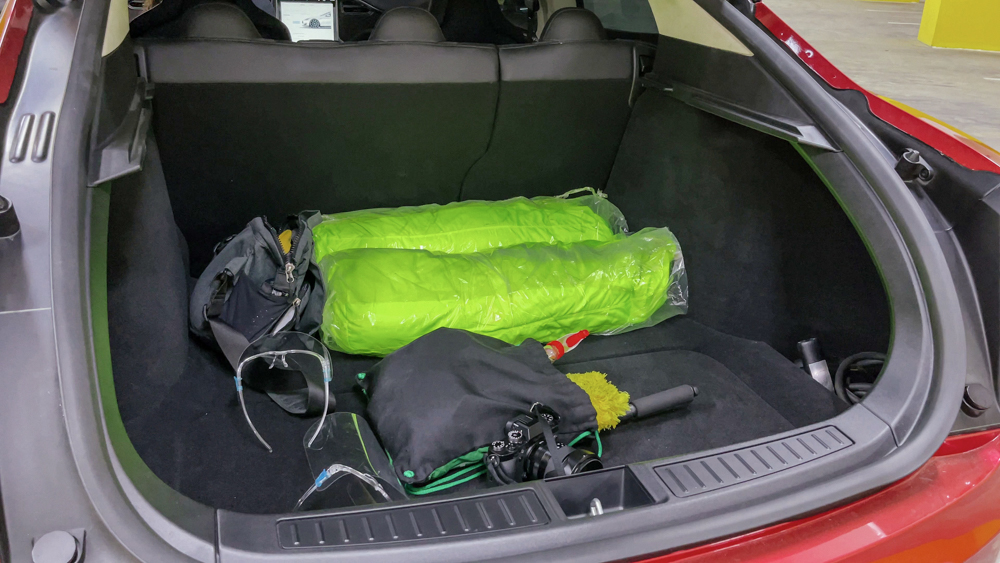 FEATURES
This particular Model S isn't equipped with Autopilot. Only Tesla vehicles built after September 2014 support this feature. The owner doesn't mind, though. He doesn't trust any form of autonomous driving on Philippine roads.
The car's built-in 3G modem isn't supported locally, so most of the features like the Internet browser and the music streaming do not work (unless it's connected to a mobile hotspot). Navigation is possible, but there are no live traffic updates. Obviously, the infotainment system doesn't support Apple CarPlay or Android Auto (it's a 2013 model, after all). But interestingly, even Teslas of today don't come equipped with device integration features other than Bluetooth.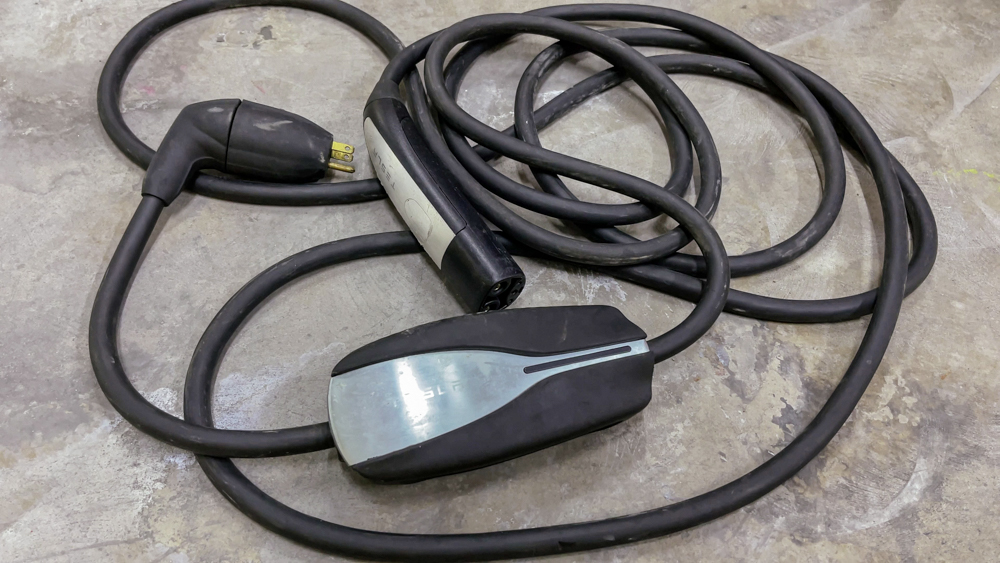 MAINTENANCE
The inherent advantage of an EV is that its propulsion system essentially consists of only one moving part, which means servicing is quite easy. That is representative of the owner's experience with his Model S for the past seven years. Just the usual washer- and brake-fluid changes, new tires, and wheel alignment and balancing. This Tesla even has a protective film to shield the bodywork from light dings.
However, the owner advises making sure that the vehicle is always juiced up. He recalls a time when the 12V auxiliary battery was drained because the car hadn't been charged for a while. When that happens, the battery needs to be replaced. This component is unique to Tesla, and any commercially available ones just wouldn't work.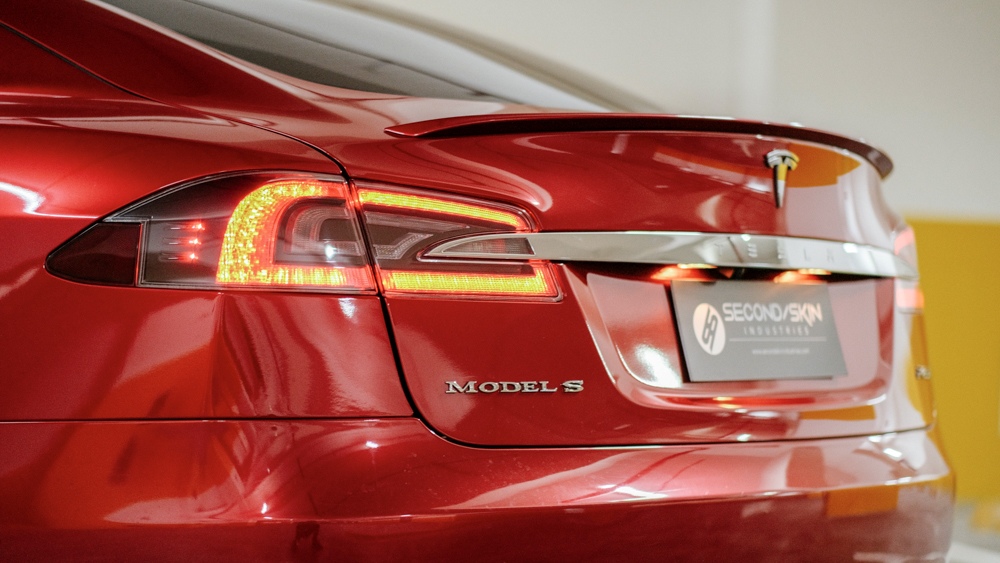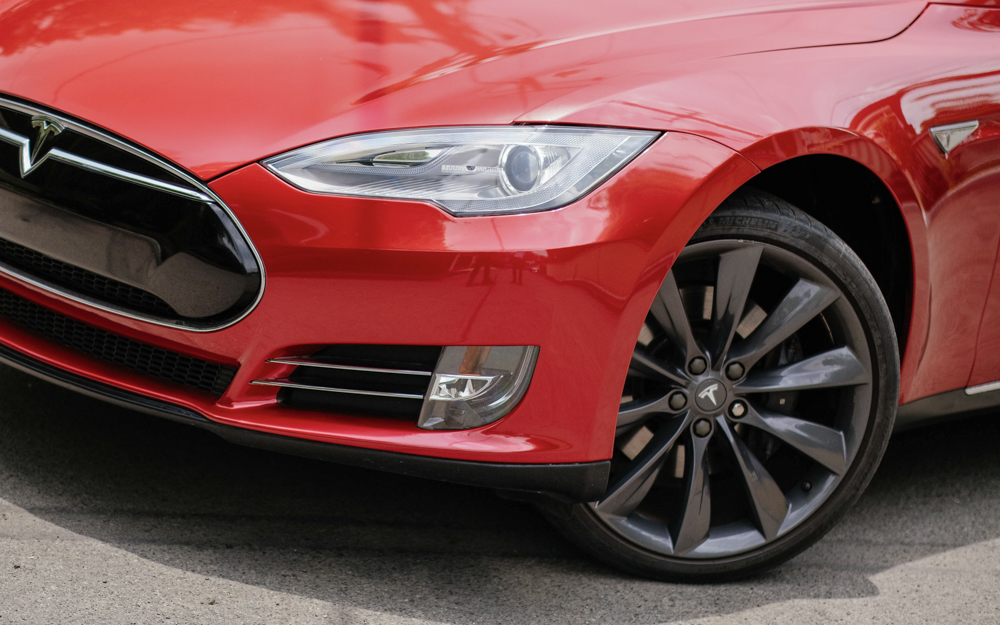 When the car goes dead, its electronic door handles are rendered useless. If you need to grab something inside a lifeless Model S, you'll have to reach for a manual release nestled in the front trunk. It's not exactly difficult, but it's definitely a hassle you don't want.
And speaking of parts, everything has to be ordered abroad. Not only that, local mechanics who can work on Teslas are few and far between. If there is one saving grace here, that would be the over-the-air update that the Model S continues to receive.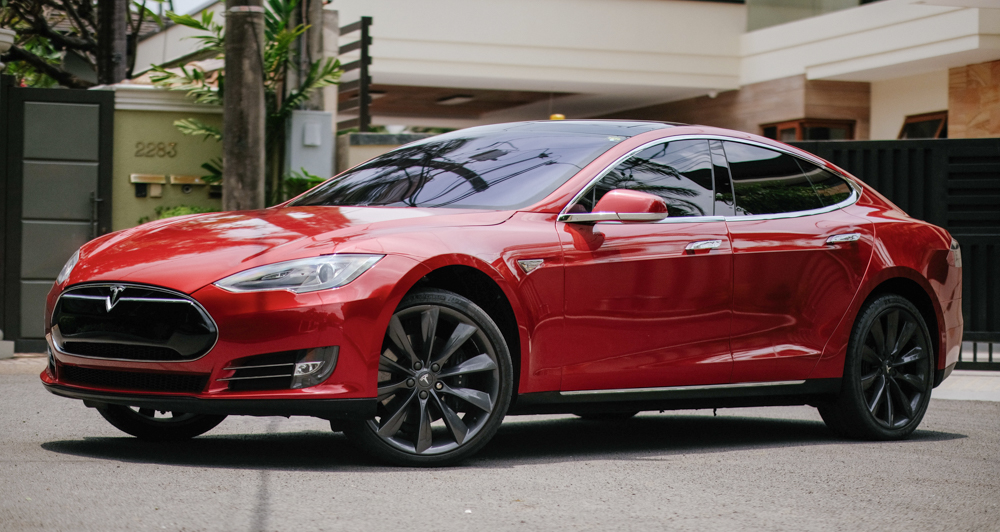 REGISTRATION
Yes, you can register an electric vehicle with the Land Transportation Office. The process is a bit complicated, but doable. This Model S has a valid OR/CR and will be issued with orange license plates that are specific to EVs. The only problem is that the owner still doesn't have those plates (thanks a lot, LTO).
What I've learned from this experience is that some of the pains of EV ownership in the Philippines are the lack of charging infrastructure and the questionable flood resistance of electric vehicles. The issue of maintenance is mainly a Tesla-specific problem. However, mainstream brands like Hyundai and Nissan are aggressively toying with the idea of distributing EVs here. This, I believe, can give potential buyers some peace of mind when moving to zero-emissions motoring.