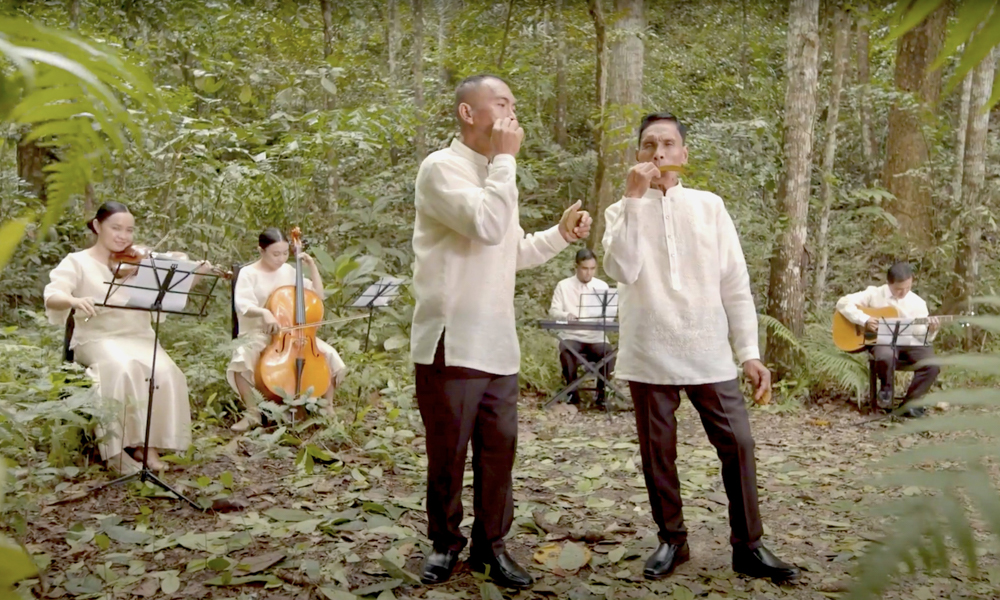 Our culture is certainly a fascinating one and leaf music is a rare art form that needs to be appreciated and kept alive, just like preserving our planet. In line with the Yuletide season and Nissan's mission in creating a sustainable future through products like the Leaf EV, the brand presented a beautiful production showcasing two of the few remaining leaf musicians in the Philippines.
Backed up by a small musical ensemble, these two remarkable leaf musicians performed the Christmas classic "Silent Night" in the heart of the Rajah Sikatuna Protected Landscape in Bohol. The mesmerizing music, which was brought to light by national music artist Levi Celerio, is a reminder of how we all should love the natural world and transform our way of living toward sustainability and ecological harmony.
"As we celebrate the holidays with our loved ones, it is also important for us to be reminded of the beauty of nature and why we need to safeguard it. "May this performance be an inspiration for everyone to start their own journey toward sustainability," says Nissan Philippines president Atsushi Najima.
In the spirit of the season and preserving what truly matters for a brighter future for mankind and the environment, watch the video below and may all of you have a blessed Christmas.