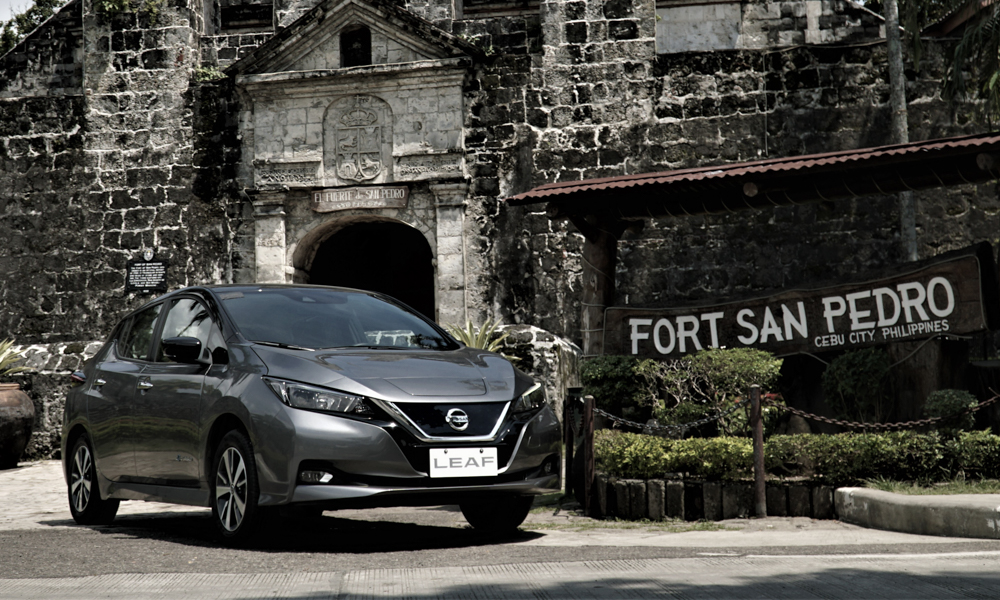 The Nissan Leaf was officially launched in May, but prospective buyers were concerned about getting around and keeping the car topped up as the Philippines does not have an established charging infrastructure. Sure, you could charge it at home (as the vehicle supports charging from a regular 220V socket), but not everyone has the luxury to do so.
But during the ongoing 9th Philippine Electric Vehicle Summit (September 23-24), Nissan showed off its plan to push forward with its electrification strategy for the country.
For context, the following dealerships offer the Leaf:
Nissan Mantrade Makati
Nissan Otis Manila
Nissan Global City
Nissan Cebu South
Nissan Matina
Nissan Tagum
These outlets have free charging stations for Leaf owners, which gives the brand the widest charger network in the country. More of these EV dealerships are expected to appear soon as the Leaf is offered in more regions in the future.
"Now that the Nissan Leaf is here, the next phase of our electrification plans for the country involves continuously educating the public about the benefits of EVs, while making the Leaf accessible to more parts of the country through our EV dealerships," says Atsushi Najima, Nissan Philippines' president and managing director.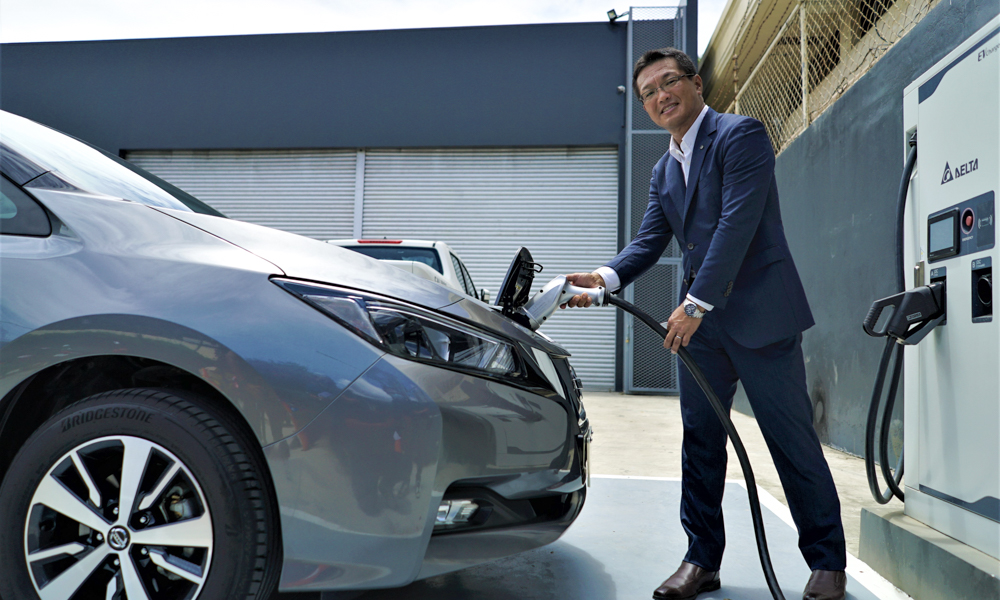 So, now that we have the car and the potential areas to set up charging stations, the company is now looking for partners in government and the private sector. Najima recalls Nissan's Blue Switch program as an example. This program was launched in Japan in May 2018, and the company collaborated with various private and public stakeholders to promote the use of EVs and to address social concerns such as disaster response, energy management, climate change, and eco-tourism.
"We are not just offering our customers a zero-emission vehicle with the Leaf, and a nationwide EV charging network through our EV dealerships," points out Najima. "We are also looking at building a network of partners here in the Philippines for sustainability and resilience, unlocking the potential for EV technology to address social concerns."
Now that we have a plan with the backing of a major automaker, it's now up to those public and private entities as to whether they're willing to participate or not.