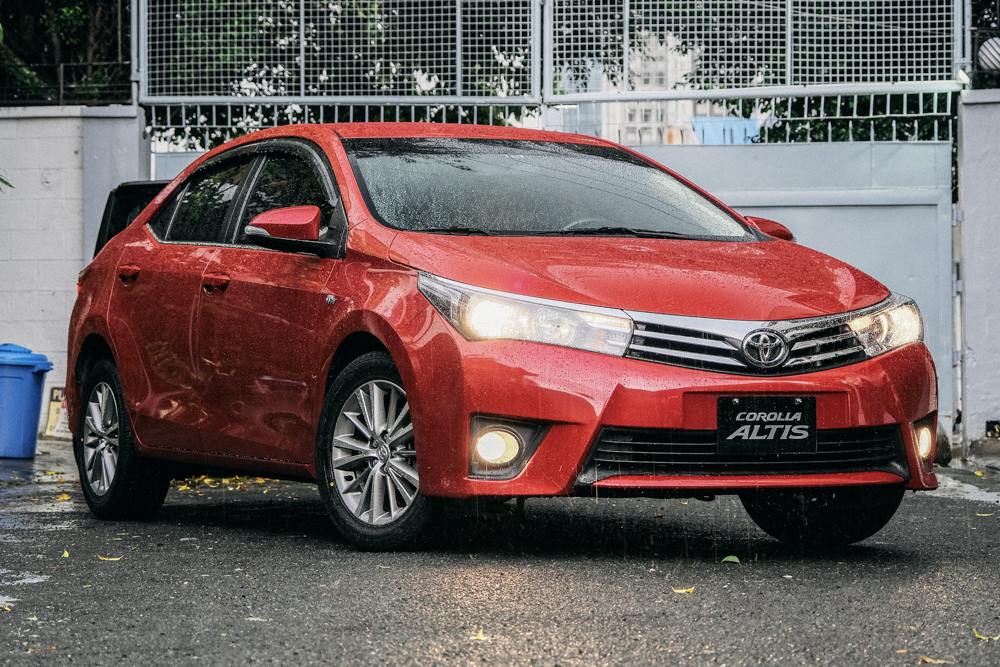 This is a 2014 Toyota Corolla Altis 1.6G CVT in Red Mica Metallic. There are many like it. But this one is mine, and her name is Callie. After seven years of ownership, I'm finally letting her go for something a lot more practical and capable for my needs.
Truth be told, in the time that Callie was with my family, she truly became mine only after I graduated from college last year. And it hasn't seen that much use because of the pandemic, so the odometer is sitting at just 35,873km as of this writing.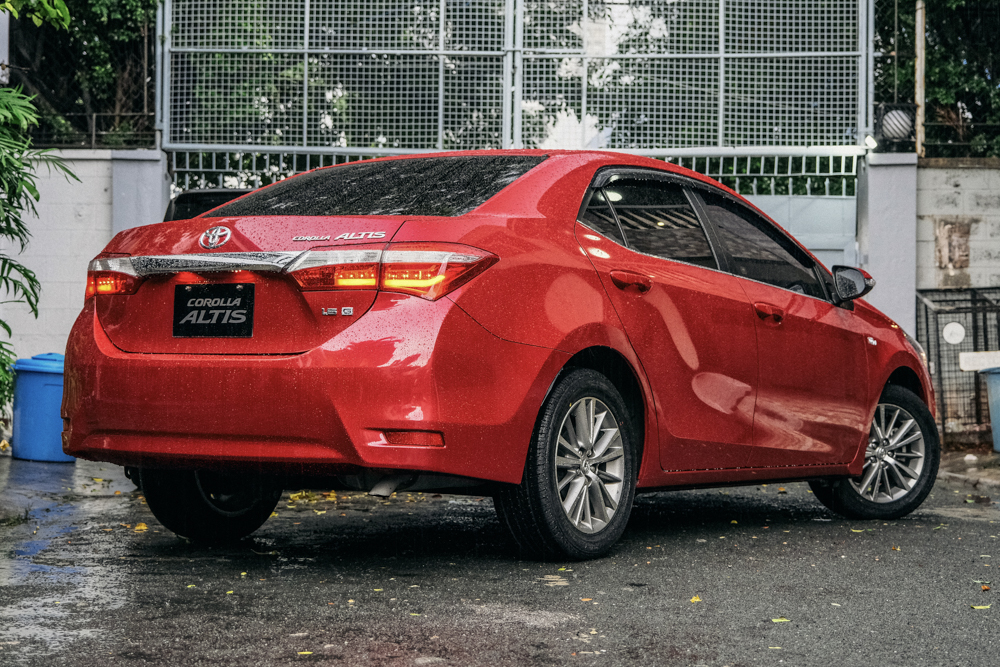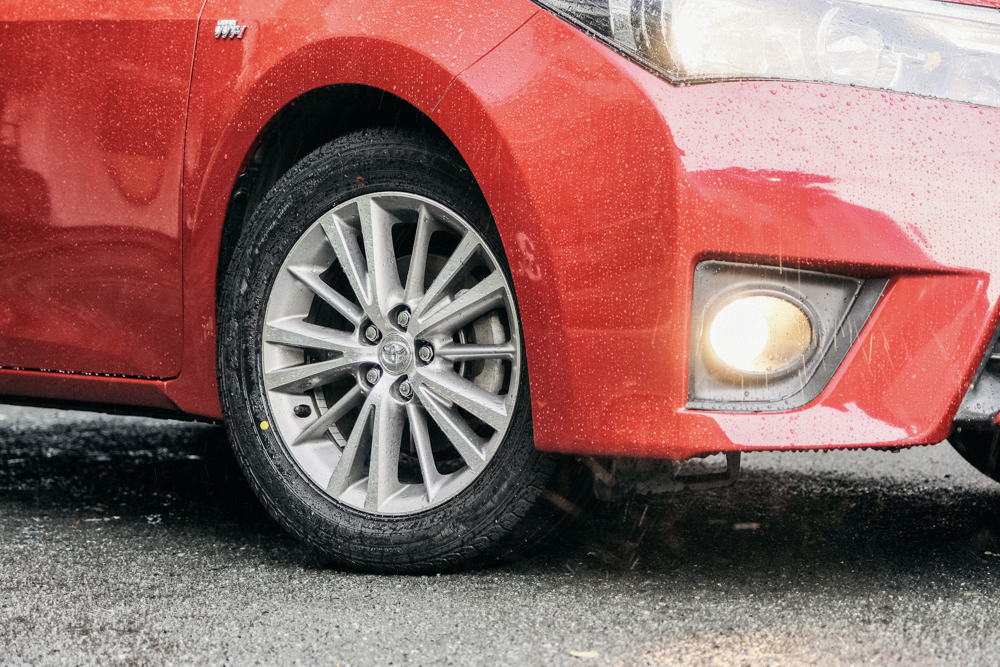 When my parents were looking for a new sedan back in 2014, their choices were narrowed down to the Honda Civic FB and the Nissan Sentra B16. I, for one, was happy with either as our car at the time was a Civic EK, and the first vehicle I had ever ridden was my dad's Sentra B13. We were on our way to a Subaru dealership (because I was convincing them to take a look at the Impreza), and we just so happened to pass by Toyota Makati where an E170-generation Altis was proudly displayed up front.
Since it was a model my parents had never seen before, we promptly turned around to check out the car. It turned out that the official launch had just taken place a few days ago. "Sobrang fresh na fresh" were the words of the salesman who entertained my folks.
While they were amazed at the rear legroom, my 15-year-old self was just sulking in the corner. At the time, I saw Toyota as a company that made boring econoboxes, and craved for something a bit more upscale and more exciting like the Impreza.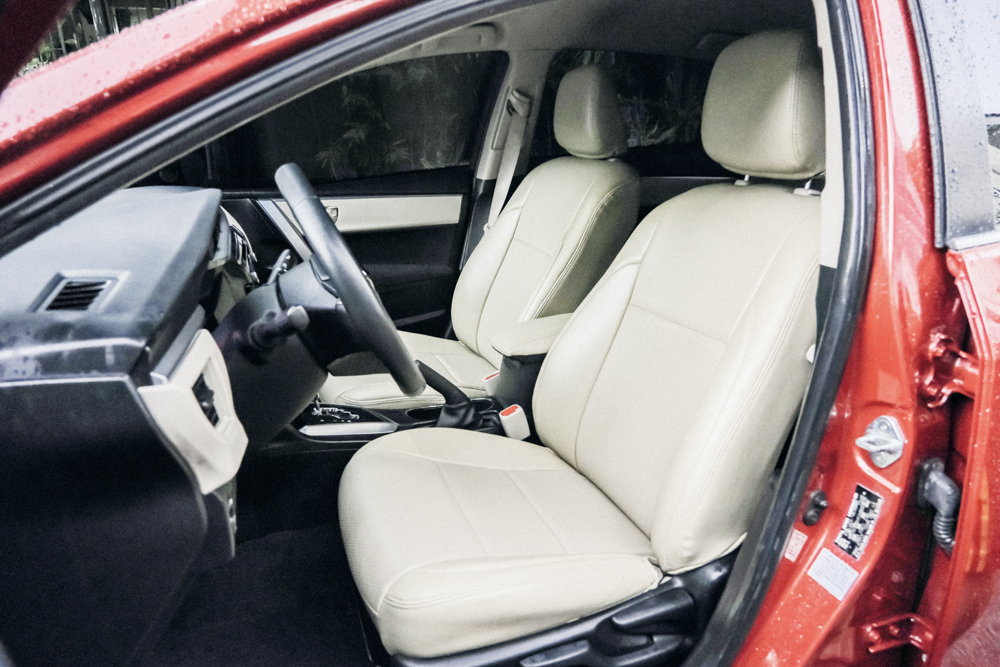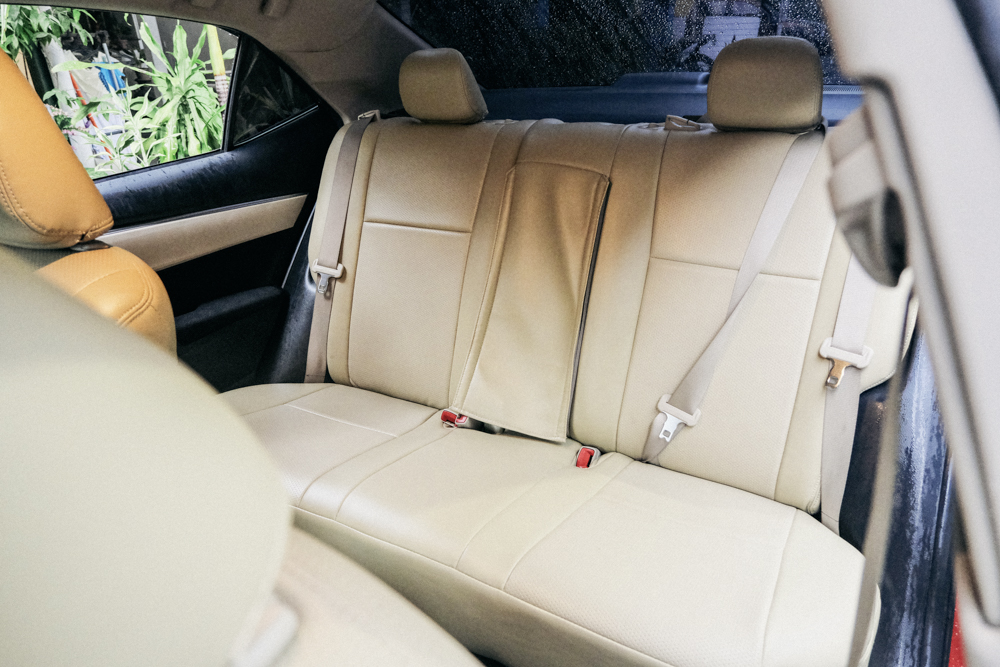 Well, you can probably see how things ended up. A few months later, we got Callie. Toyota Global City even threw in a bunch of freebies, one of which was extra-dark tint. It was a blessing during hot summer days, but I fondly recall my dad having to drive at night with the windows down while he was still getting used to it.
Surprisingly, we rarely used the car on weekdays as my brother and I were picked up by a school bus. Most of its life was spent within the confines of Metro Manila, with the longest trip being a drive up to the Bangui Wind Farm in Ilocos Norte—hence the low mileage for a seven-year-old vehicle.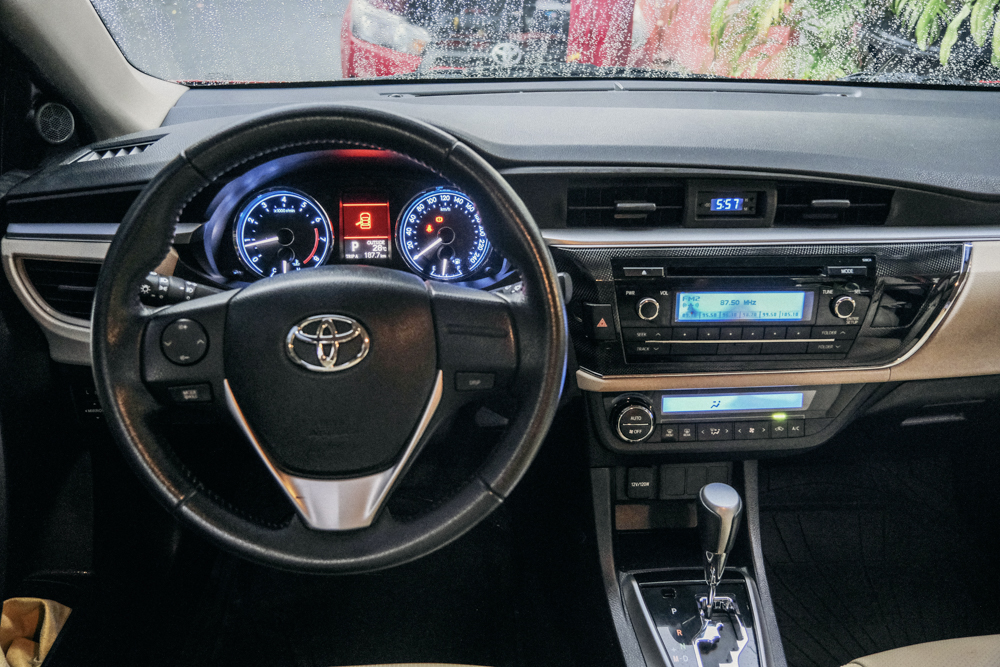 It took quite a while for me to warm up to the car. This Corolla was the first automatic-transmission vehicle I learned to drive as I took all my driving lessons with a manual gearbox. I found it to be, well, okay. Being the mid-level trim, it lacked creature comforts such as a Bluetooth-capable audio head unit, paddle shifters, and parking sensors. But I was impressed with the CVT, which had seven "gears."
Throughout the years, I couldn't shake off the feeling that this car felt ordinary. It was a good-looking vehicle, but the roads were filled with its kind. It was relatively comfortable, and it drove well. Moreover, the 1.6-liter 1ZR-FE was powerful enough to haul four adults while still getting decent fuel economy. But the Corolla didn't feel like a "living entity."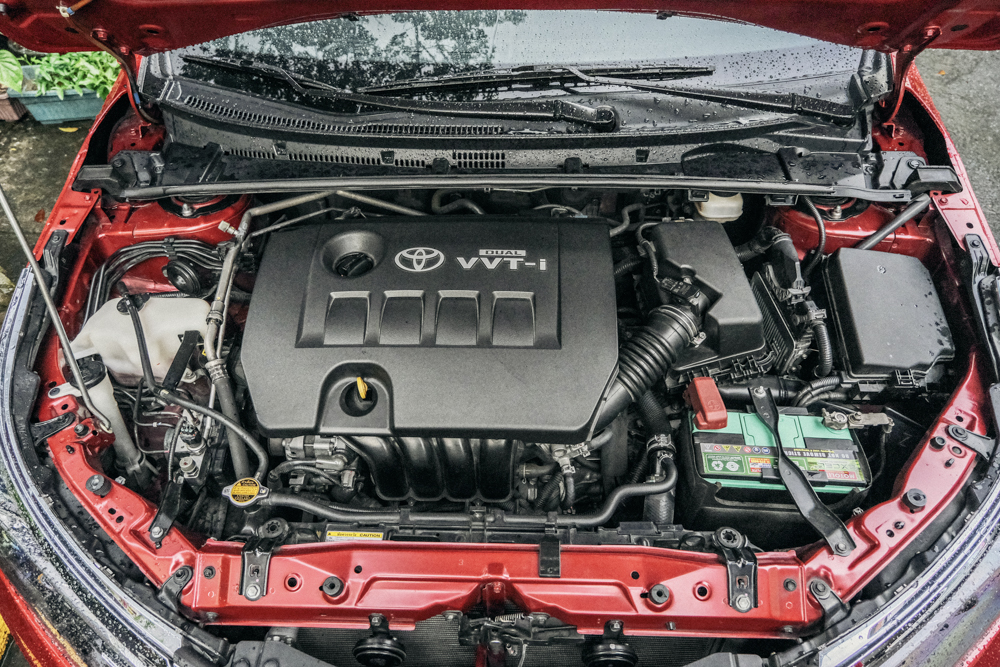 As Callie eventually came under my care, I learned to appreciate this car's dependability more than its 0-100km/h time, good looks, and creature comforts. For one, the Corolla never failed to start. Even with a dying battery, I was able to somehow coax the engine to fire up, enabling me to promptly drive to the battery shop.
Aside from being extremely reliable, this was the first car that I learned to maintain and detail. From changing the wiper blades to more complex procedures like replacing the brake pads, the Corolla proved to be pretty easy to work on. In addition, Callie's maintenance costs were very reasonable. Her oil, filters and brakes didn't burn a big hole in my pocket.
To make things a little more upscale, I fitted beige leatherette seat covers, installed thicker tires for a softer, more pliant ride, and bought myself a wireless car charger. I also considered getting some performance and cosmetic upgrades. But looking back, I'm glad I left the car very close to stock.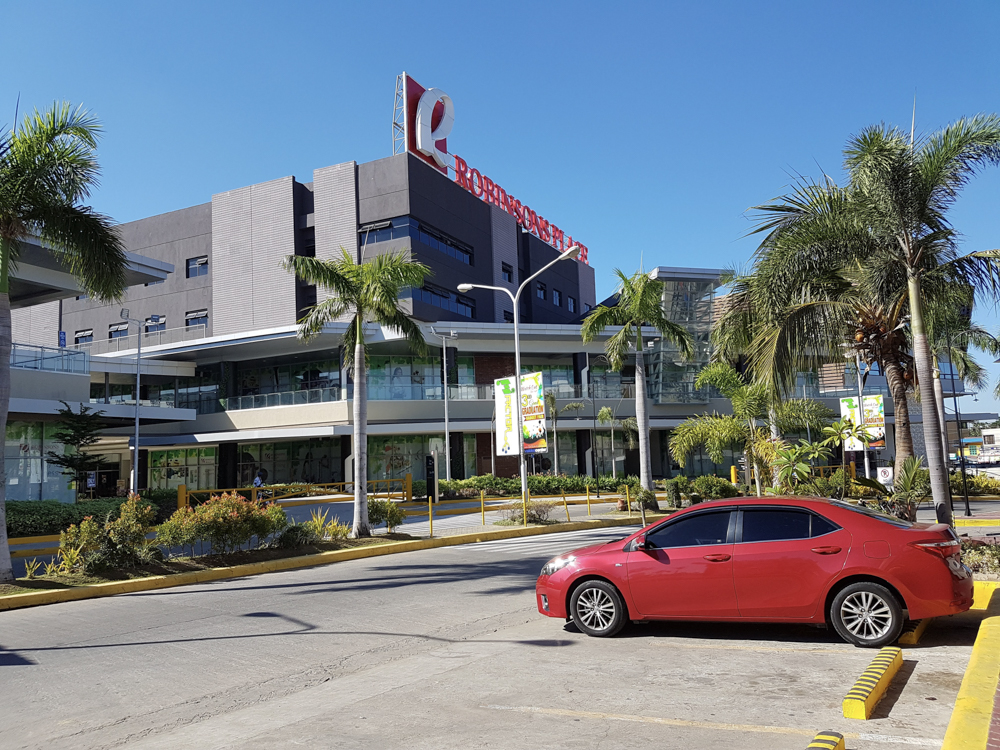 While I think Callie's "soul" comes from its amazing reliability and distinct lack of personality, I still had some memorable moments with her. From stupid little accidents (like a coconut falling on the hood) to getting to basic maintenance challenges, I will surely miss these times as I move on to my next ride.
To Callie's eventual new owner, I hope that you take care of her as much as I did.