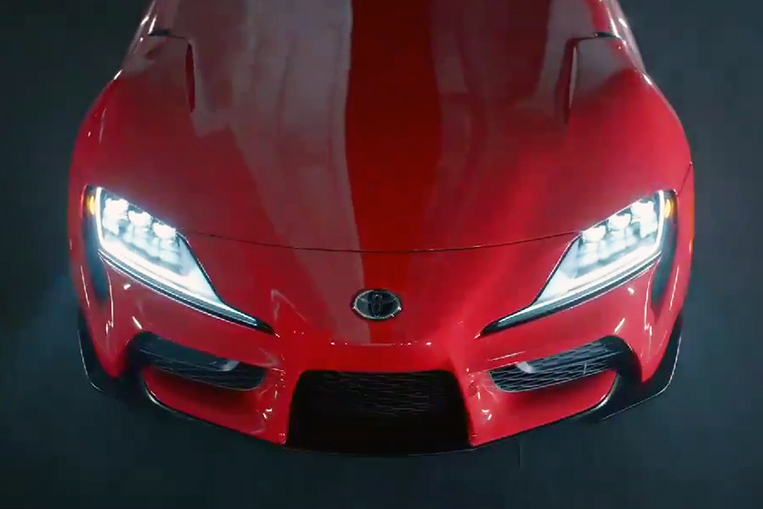 The automotive world has been fascinated with the new-generation Toyota Supra for years now—starting from rumors and speculations and culminating in teasers and camouflaged tests. The Japanese automaker even styled its NASCAR Xfinity Series race car in Supra clothing. And motoring journalists already drove the prototype in Spain last year. One of them was Botchi Santos—who, by the way, has joined the VISOR editorial team to kick things off in 2019.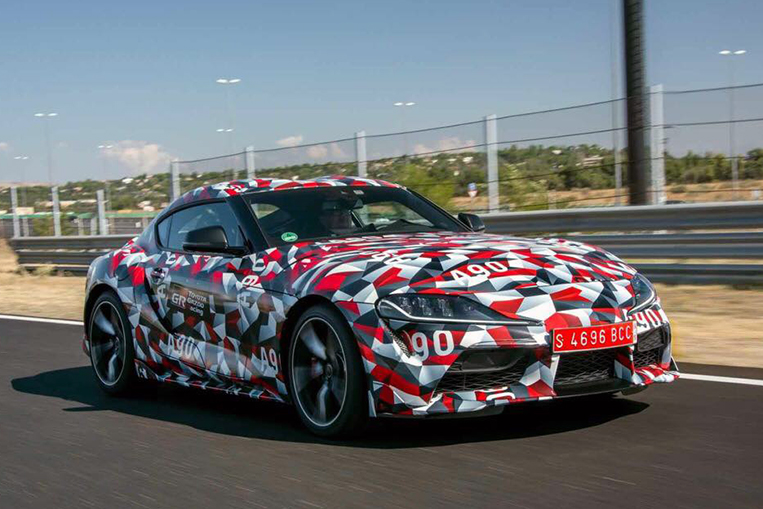 Anyway, while the world already knows a few crucial things about the new Supra—Botchi confirms to us that the car was codeveloped with BMW and will be powered by the latter's 3.0-liter straight-six gasoline engine (as found in the new Z4)—we really have no idea how the sports car would look like outside of its general shape. All the photos of the new Supra so far show a masked exterior.
Well, until now, that is.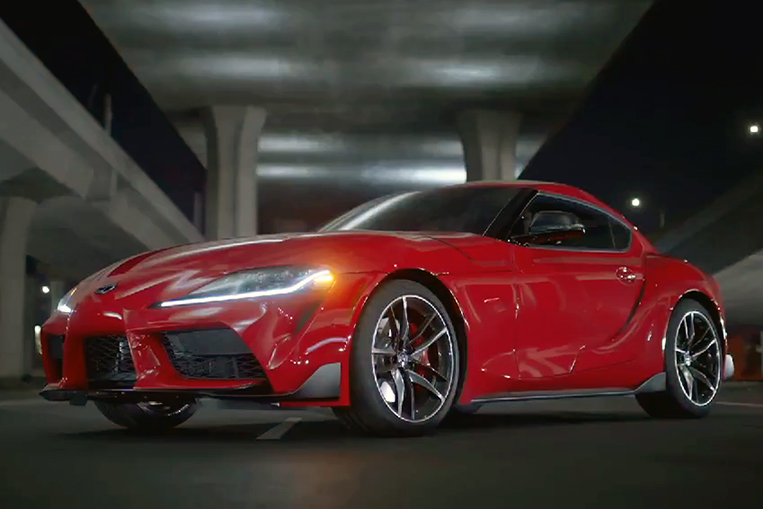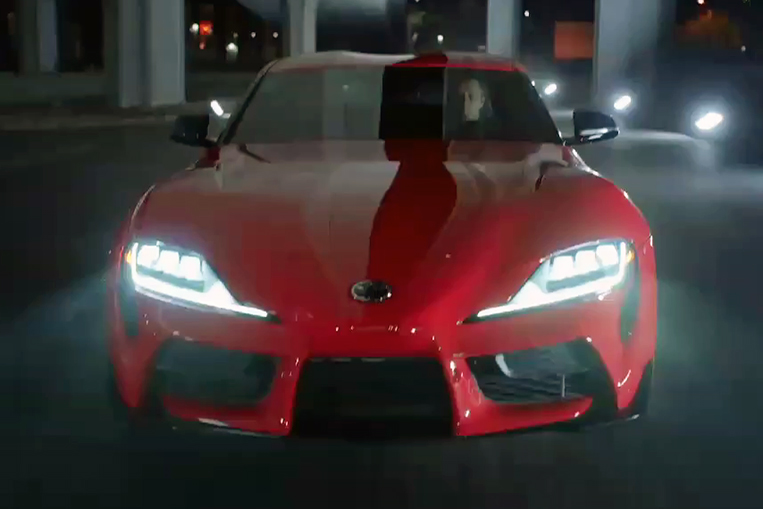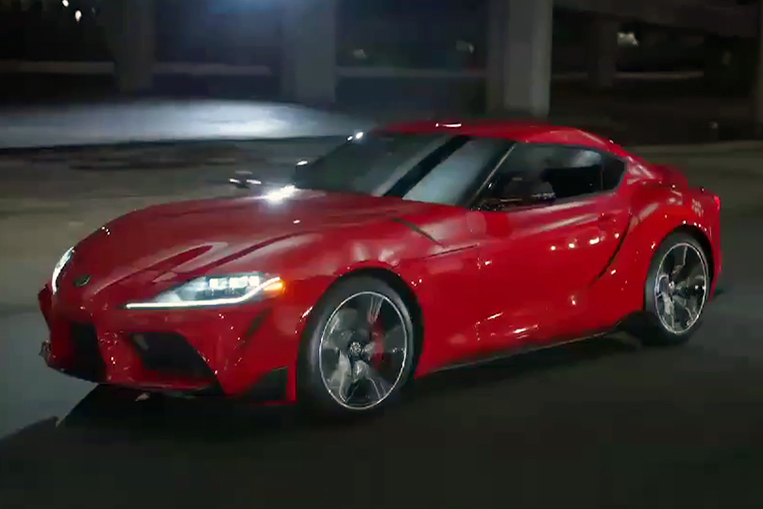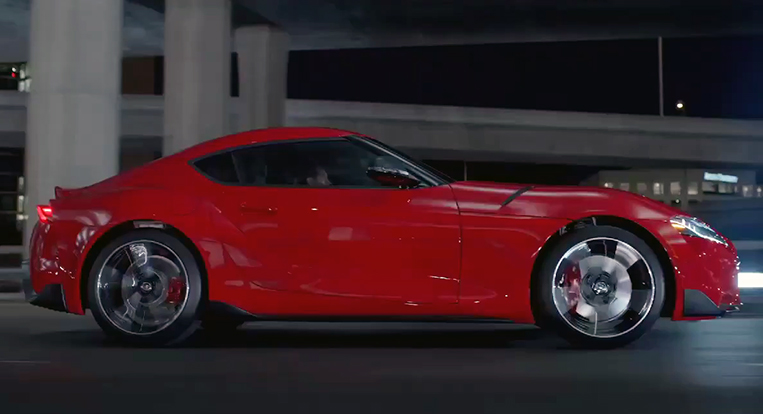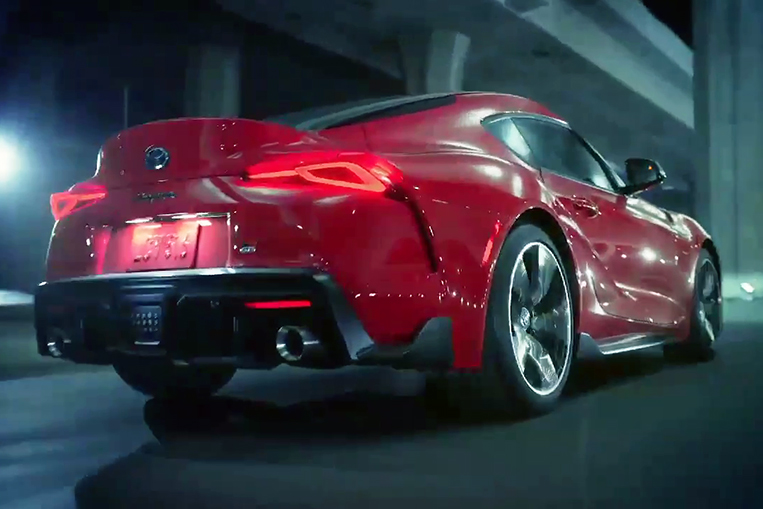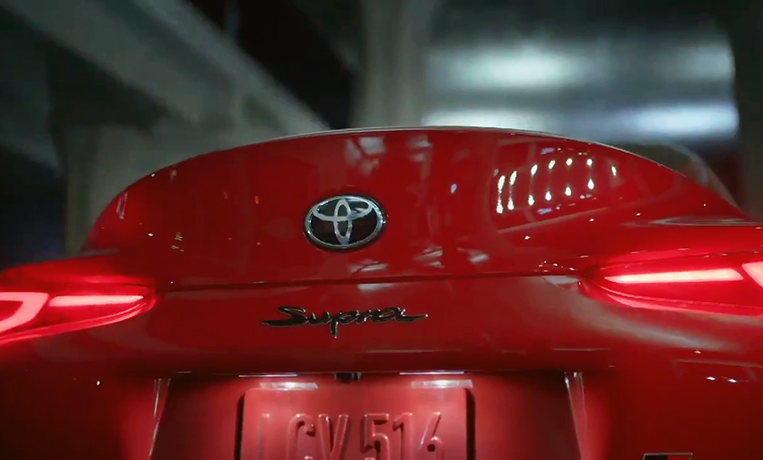 What you see above are screenshots from a 45-second video uploaded by Toyota Mexico to its official Twitter account. The video starts with Toyota Motor Corporation president Akio Toyoda saying: "Toyota lovers are waiting for the Supra. I think we need a Supra story again." And then the clip dramatically transitions to the new Supra in all its cruising glory.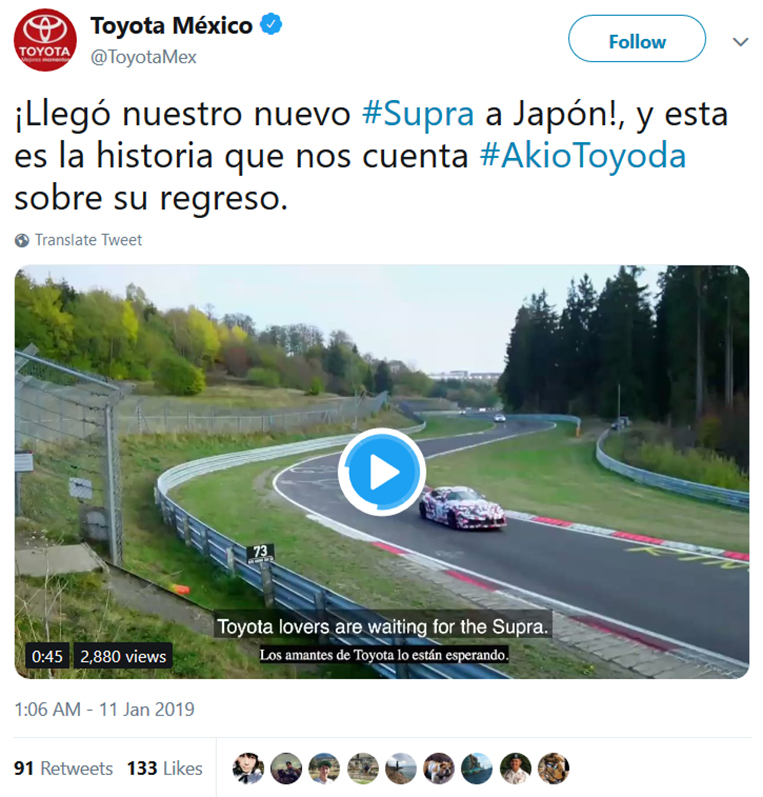 Now, Toyota has actually just announced that the 2020 Supra will be premiered at the 2019 North American International Auto Show on January 14 (Monday). The company has even provided the exact time of the reveal (9:40am, Eastern Standard Time). And so we've been expecting the official photographs to be released not earlier than the appointed date. What gives?
We have a couple of theories: Either this was an accidental mistake by Toyota Mexico, or it was a calculated leak designed to create more buzz around the car. The tweet has since been taken down, in case you're curious.
What do you think?
Here's the video in case you missed it: