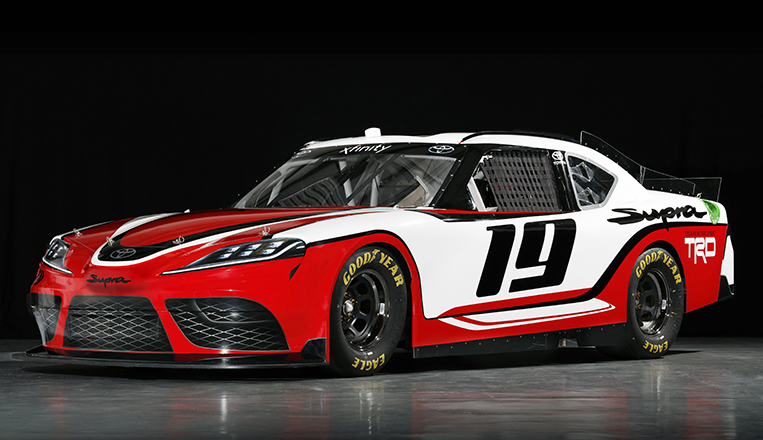 While the world is still waiting for the new Toyota Supra to make the jump from concept car to production vehicle, the Japanese manufacturer has decided to surprise everyone by revealing a Supra race car for use in next year's NASCAR Xfinity Series in the US. The car is expected to make its grid debut at Daytona on February 16, 2019. Toyota has been participating in NASCAR since 2007, and this is the first time in over 10 years that the company is switching models, showing just how important the new Supra is to the brand.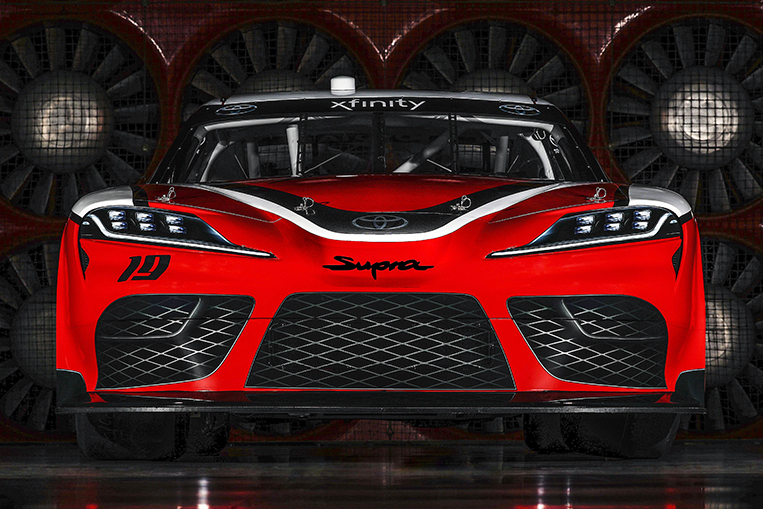 Now, when we say Toyota has unveiled a Supra race car for use in National Association for Stock Car Auto Racing events, what we really mean is that Toyota has come up with a race car that looks like a Supra. Underneath the bodywork sits a tube-frame chassis carrying a carbureted pushrod V8 connected to a four-speed manual transmission. Which means this is a Supra by name but pretty much nothing else. The car was designed from the ground up by Toyota's North American racing division and Calty Design Research, a California-based design bureau owned by the brand that also contributed to the original FT-1 concept.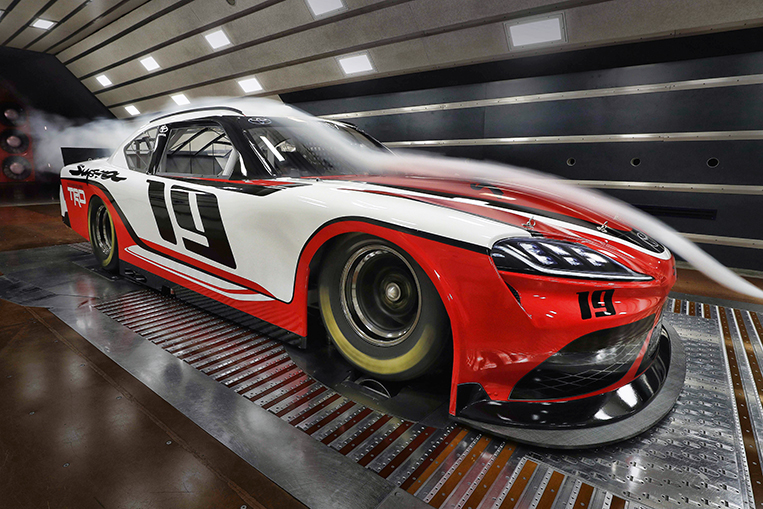 From 2007 until now, the Camry carried the Toyota flag into battle for North American oval racing supremacy, and did so with considerable success, achieving four manufacturers' titles, two drivers' championships and 143 race wins. The Xfinity series is the second-biggest NASCAR racing championship in terms of prestige, and has four teams using Toyota-branded cars at the moment. Above it sits the top-level Monster Energy Cup, where Camrys will continue to compete next year.
Meanwhile, the road-going version of this much-anticipated sports car can be admired at the 2018 Goodwood Festival of Speed in the UK, according to a tweet by Toyota. It's unclear whether it will be a static display, a camouflaged prototype or the final road version, but it's definitely something to look forward to in the coming days. This year's Festival of Speed will be held from July 12 to 15 on the Goodwood House grounds in West Sussex, England.
Toyota Supra on the track