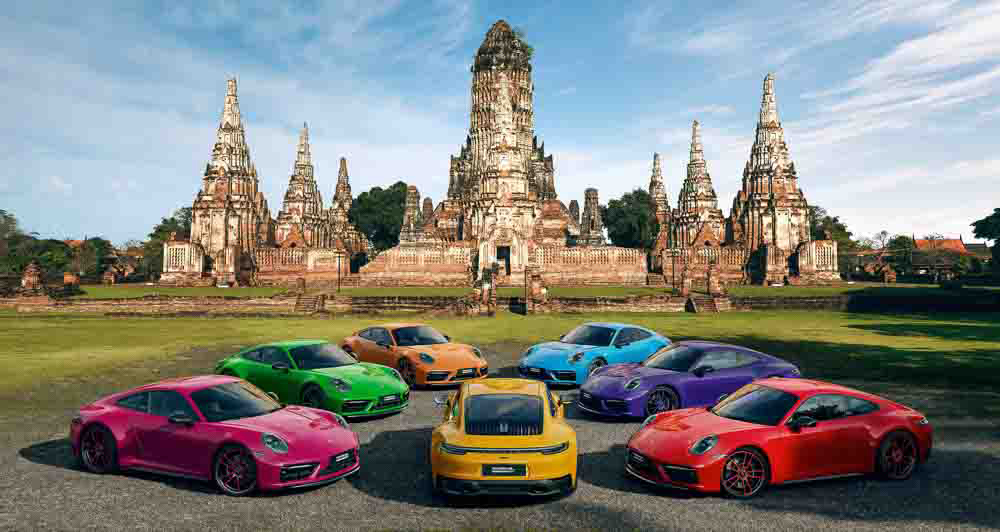 Cars these days are often quite boring, and by that, we don't mean the performance or technology within them. No, we're talking about colors. Most automobiles these days are painted in safe and drab colors like silver, black or white, which is why we totally dig what Porsche did over in Thailand.
To celebrate 30 years of successfully selling fine German sports cars in the country, the firm created the 911 Carrera GTS 30 Years Porsche Thailand Edition that customers can order in one of seven special paint-to-sample colors. Plus, they made one that shows them all off at once.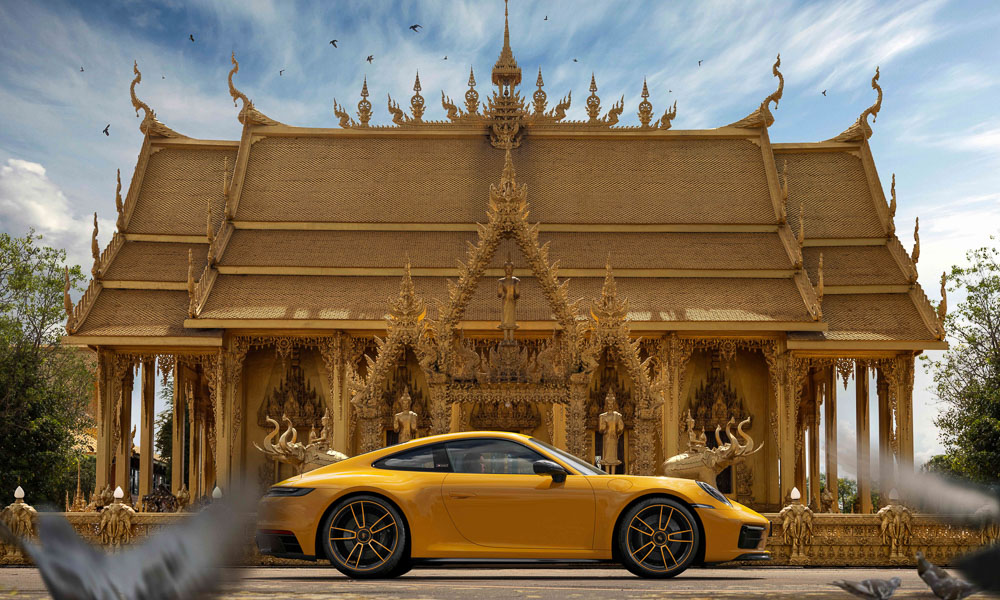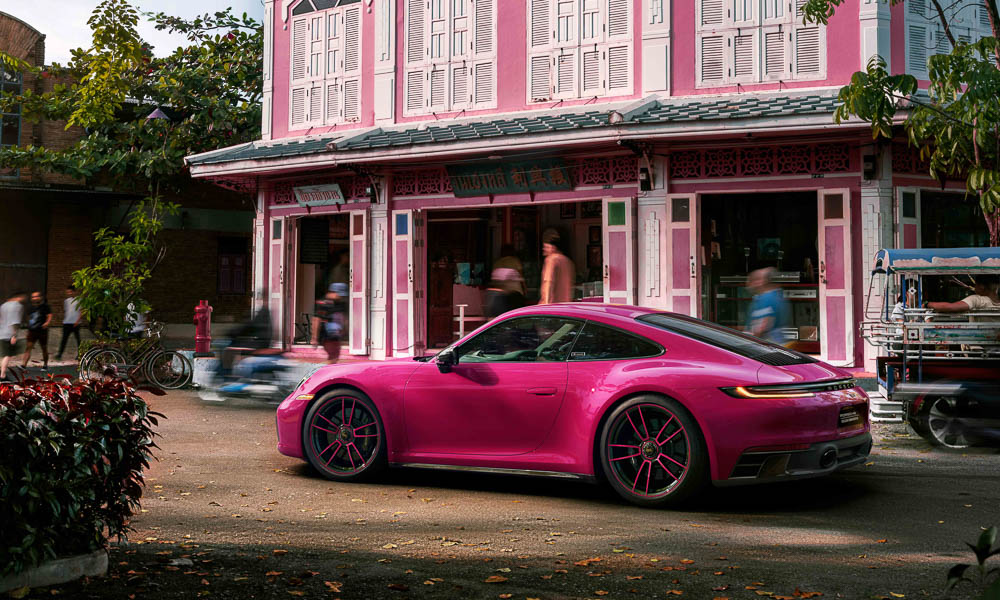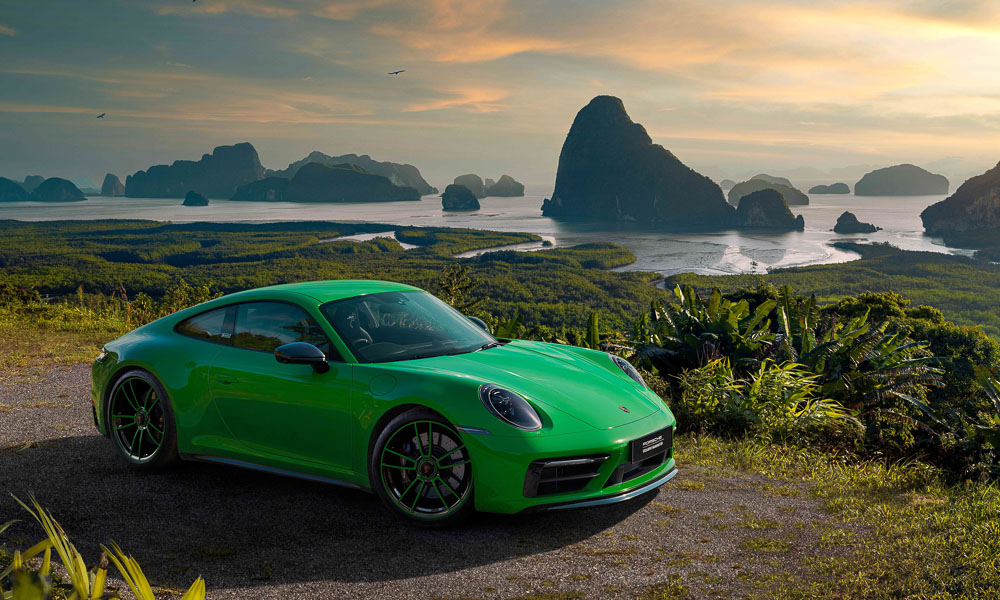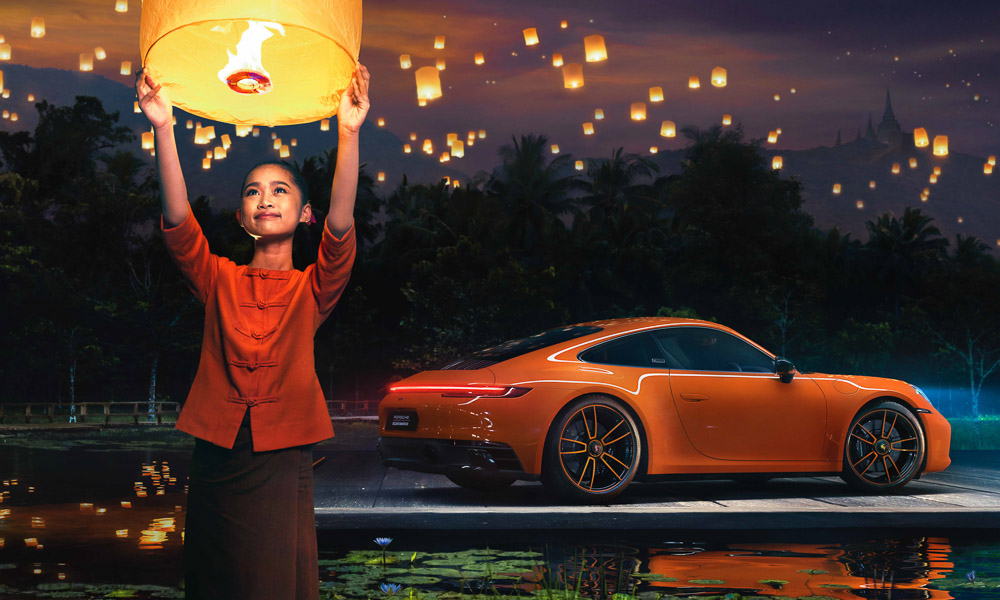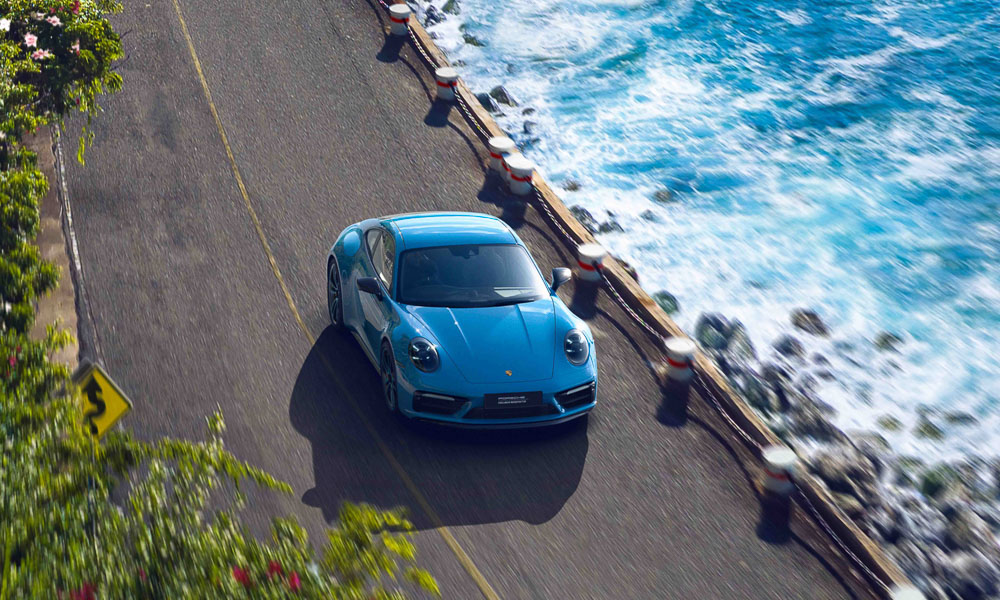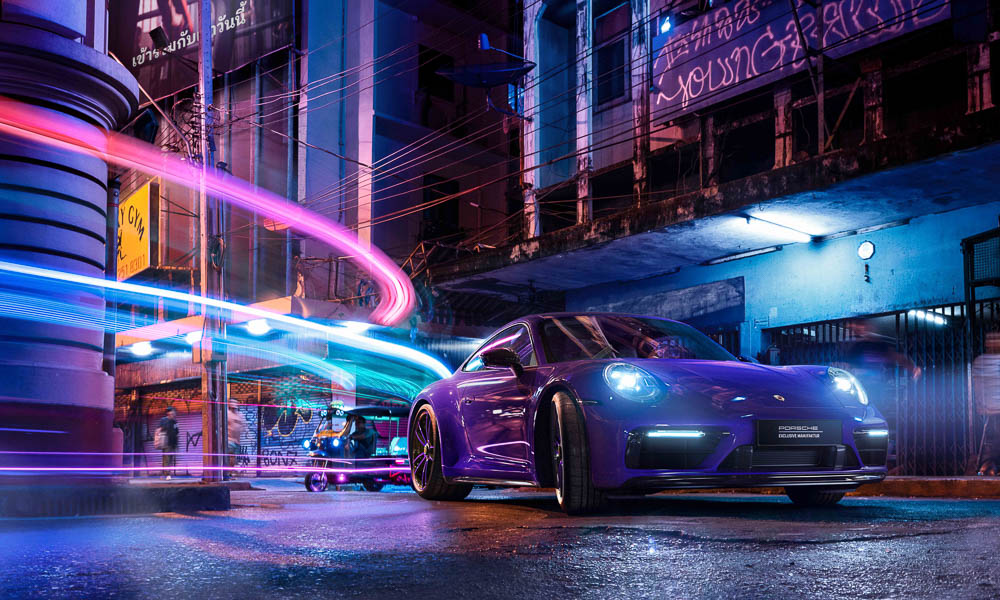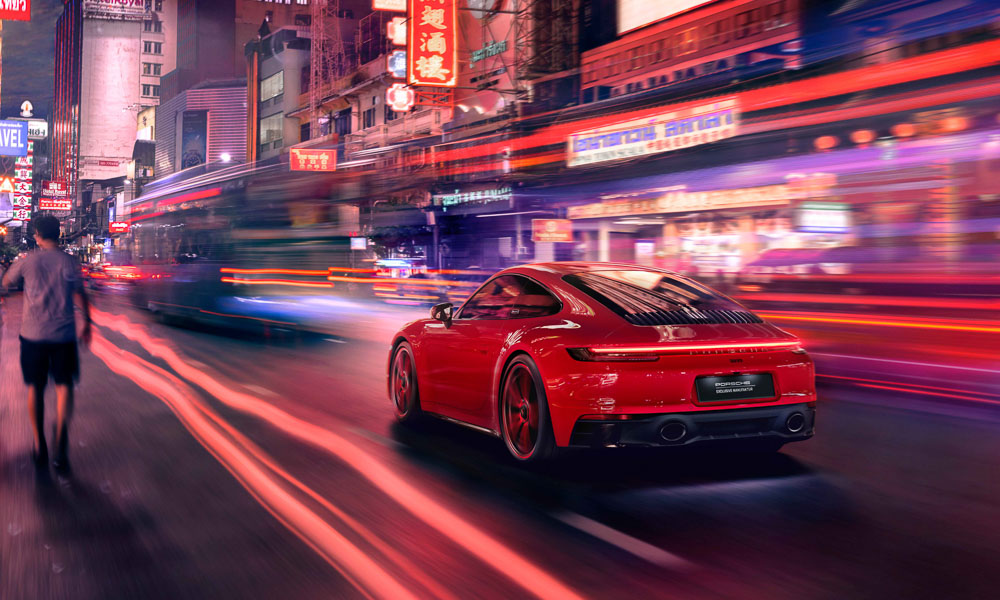 Each of the seven colors is associated with a day of the week in a reference to Thai mythology and astrology. Next to the actual date of birth, the day of the week that you were born also has a very special meaning in Thailand, and the colors of the limited production-run 911 correspond to the days of the week: Signal Yellow (Monday), Ruby Star (Tuesday), Signal Green (Wednesday), Pastel Orange (Thursday), Riviera Blue (Friday), Ultraviolet (Saturday) and Fire Red (Sunday).
(NOTE: The VISOR brand does not believe in astrology.)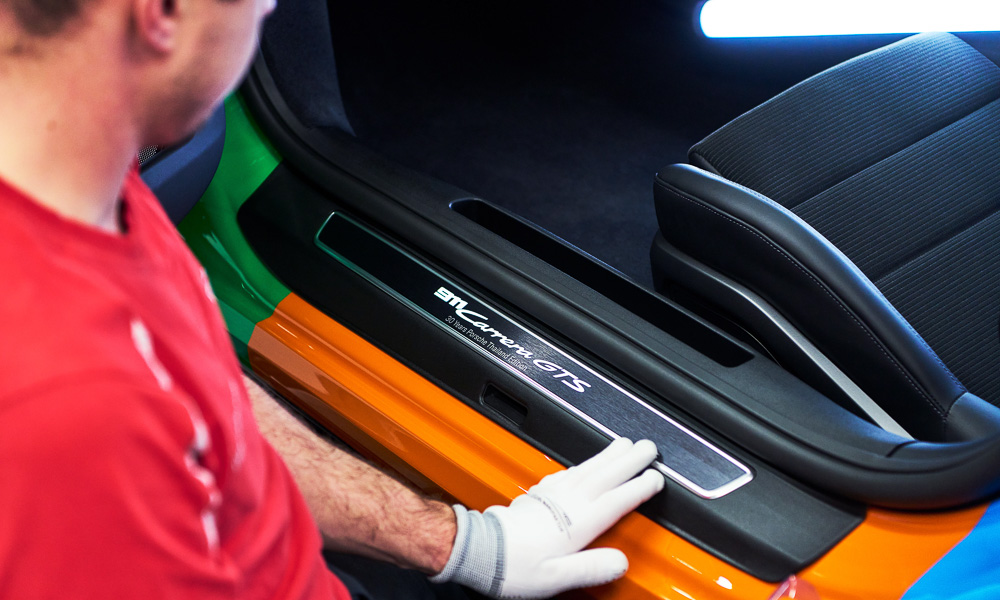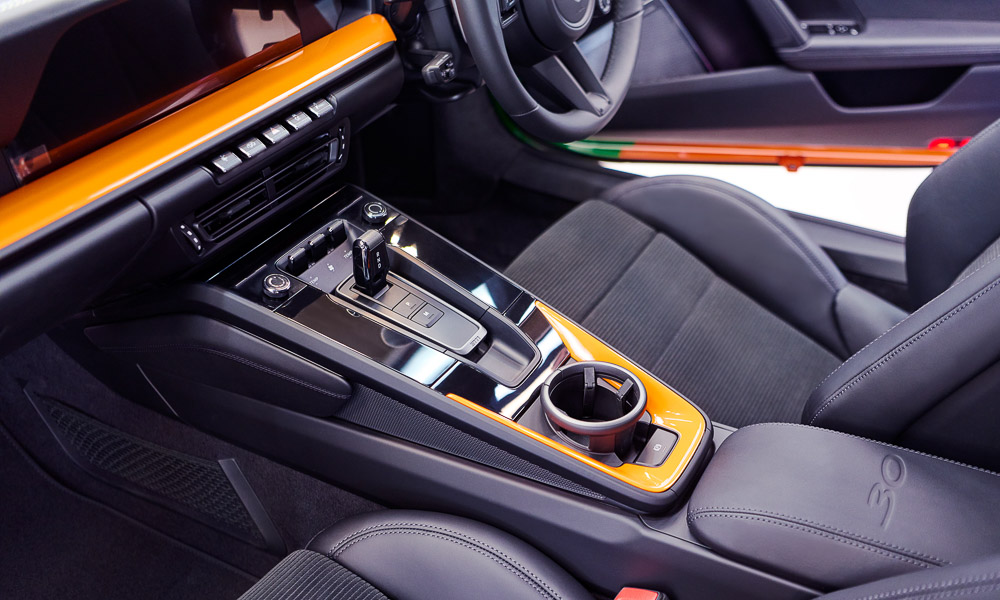 The paint-to-sample tones from Porsche's Exclusive Manufaktur is painted onto the body of the car and all add-on parts, and also applied by hand to the 20- and 21-inch Turbo S wheels.
A plaque on the B-pillar shows everyone that this is a special-edition car, and five slats in the rear decklid on the driver's side have been finished in red, white, and blue as a nod to the Thai flag. The special exterior colors are also repeated in the cabin, where trim parts in the center console and the dashboard are finished in them.
The center sections of the seats are covered with black corduroy; the armrests are embroidered with an anniversary logo; and a '30' is embossed on the center armrest.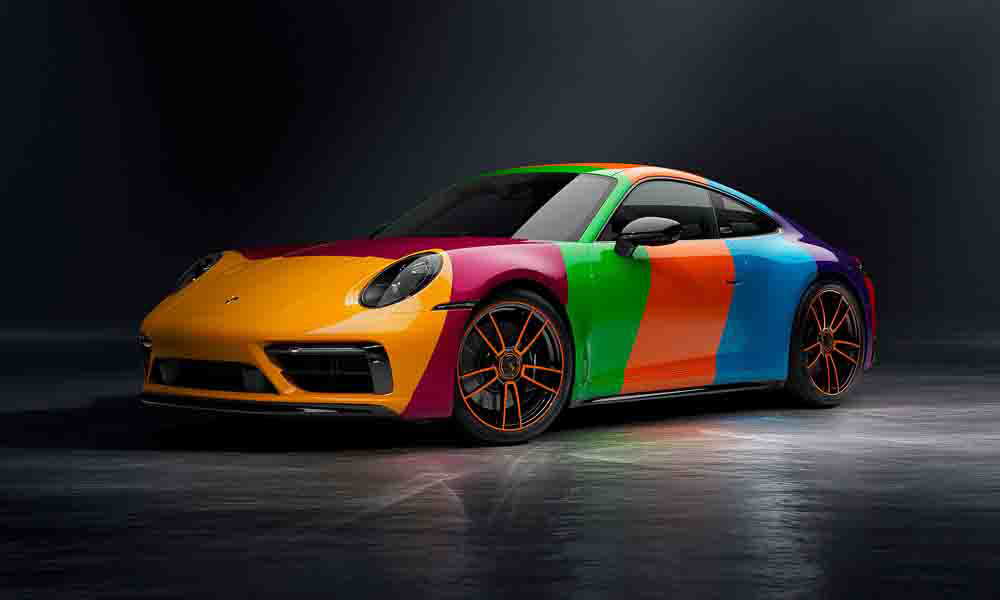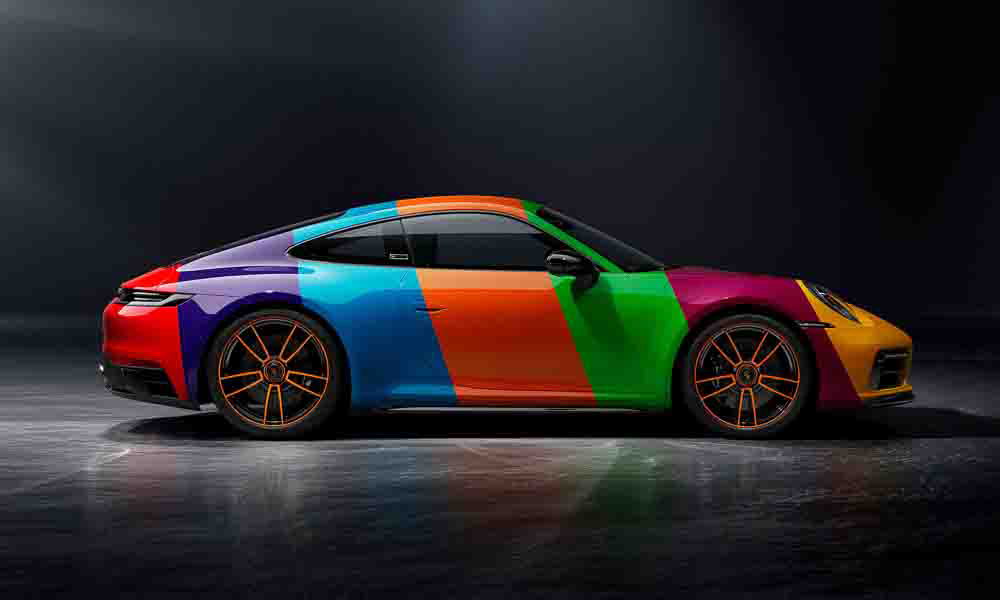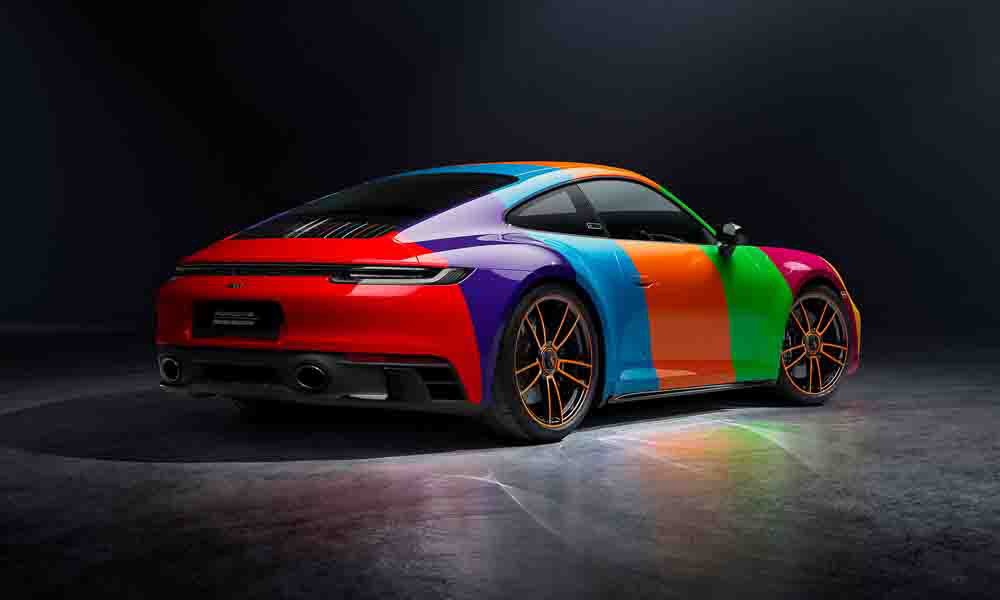 While the cars look great when painted in one of the seven colors, the car we really dig most is the hand-painted one-off that displays them all at once, and that was unveiled during a gala at the Queen Sirikit National Convention Center in Bangkok.
Wouldn't traffic look much better if there were more cars like this?